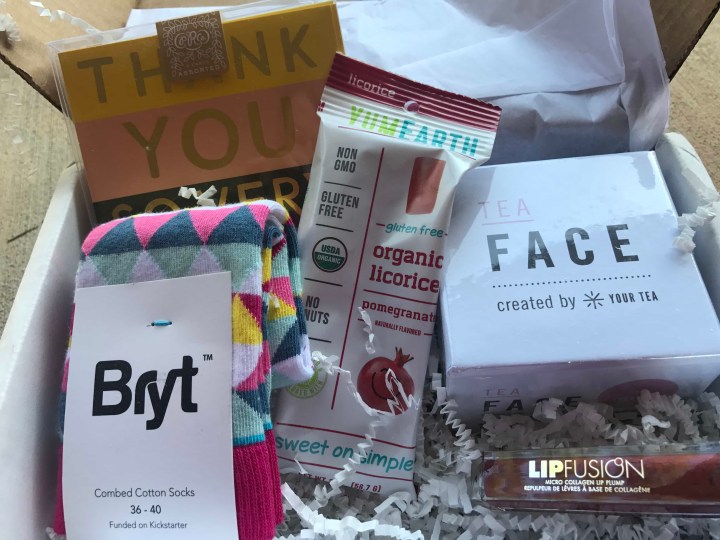 Mommy Mailbox is a women's lifestyle subscription. Each box promises 4-6 items for $33.95. But, the retail value will be 2 to 3 times the price of the box! Cha-ching. And, shipping is free within the U.S.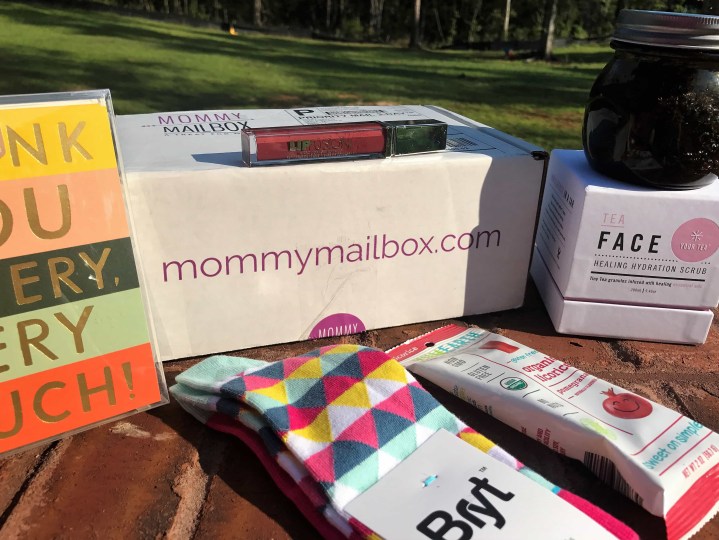 Our box had 5 full-size goodies in it.
DEAL: Take $5 off the first box with a month-to-month subscription Use coupon code HELLO5.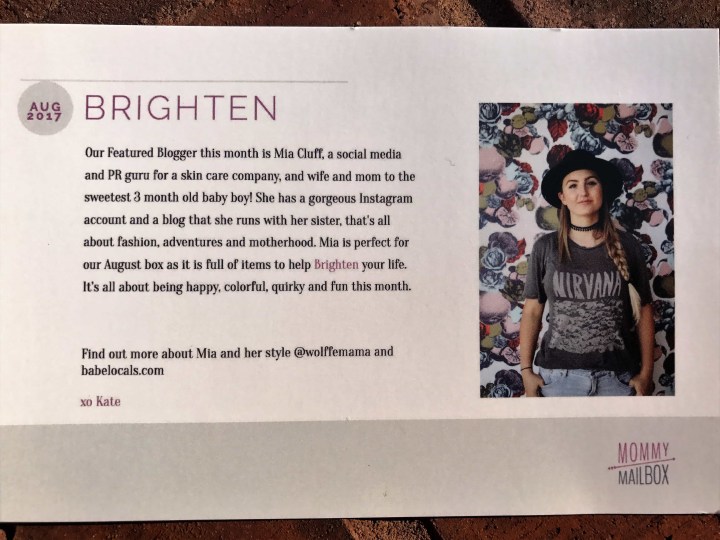 Each monthly Mommy Mailbox edition has been curated by a different guest blogger. This month's blogger is Mia Cluff, "a social media and PR guru for a skin care company, and wife and mom to the sweetest 3-month-old baby boy!"
"Find out more about Mia and her style @wolffemama and babelocals.com."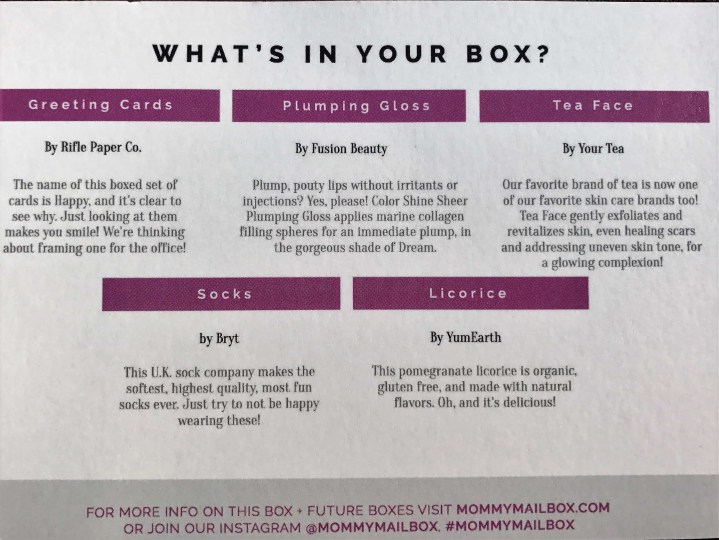 The information card gives bite-sized details on each item in the box!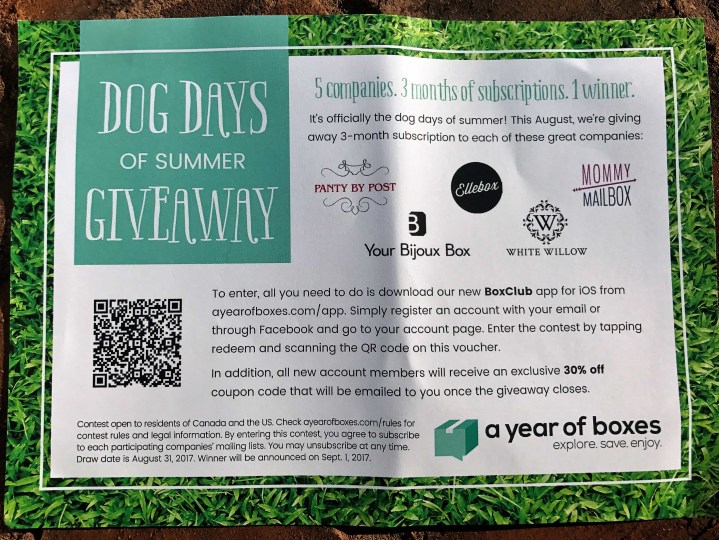 There was this card that told us more about a chance to win a three month subscription to five different boxes.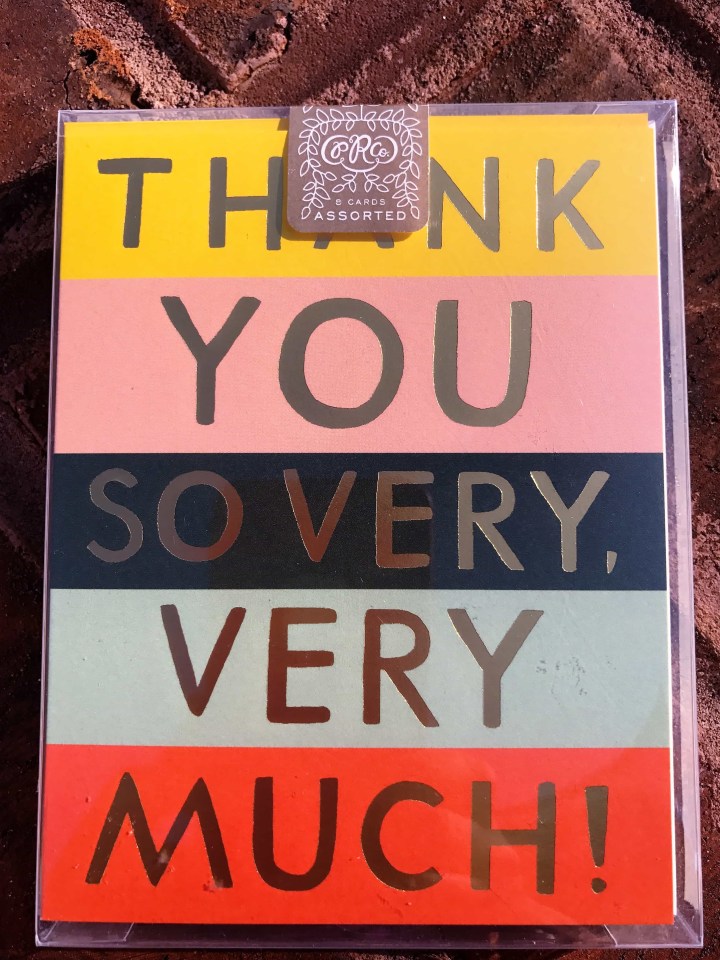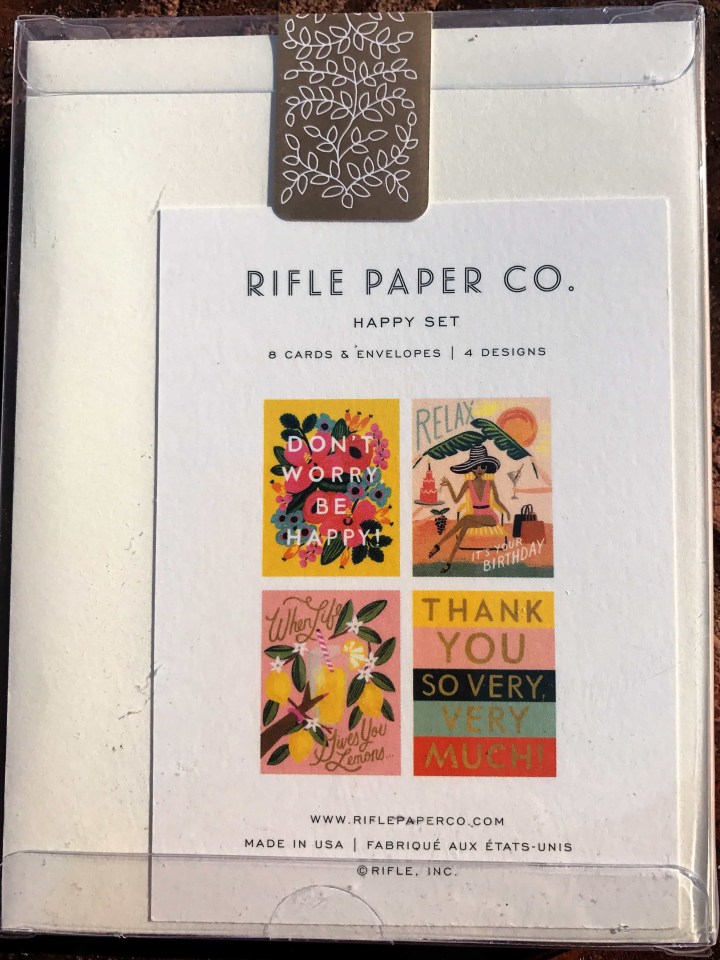 Greeting Cards by Rifle Paper Co. ($16) – "The name of this boxed set of card is Happy, and it's clear to see why. Just looking at them makes you smile! We're thinking about framing one for the office!"
These cute retro thank-you cards from Rifle Paper Co. will inspire you to new levels of thankfulness! I like the floral and the fruit design.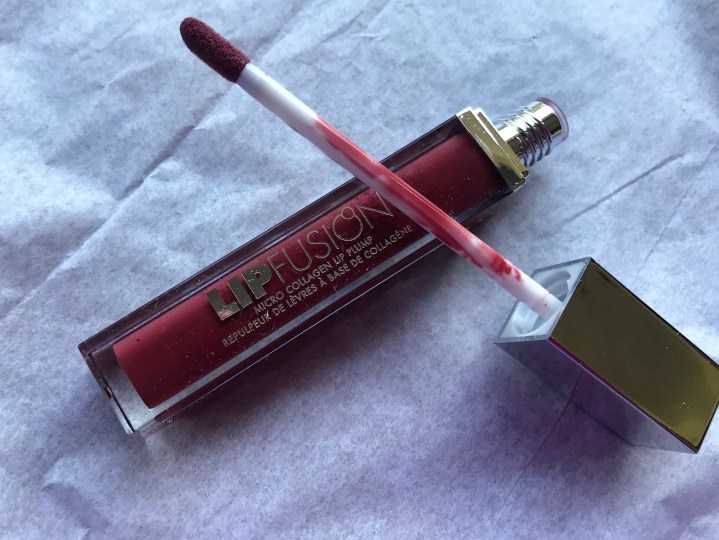 Plumping Gloss by Fusion Beauty ($38) – "Plump, pouty lips without irritants or injections? Yes, please!  Color Shine Sheer Plumping Gloss applies marine collagen filling spheres for an immediate plump, in the gorgeous shade of Dream."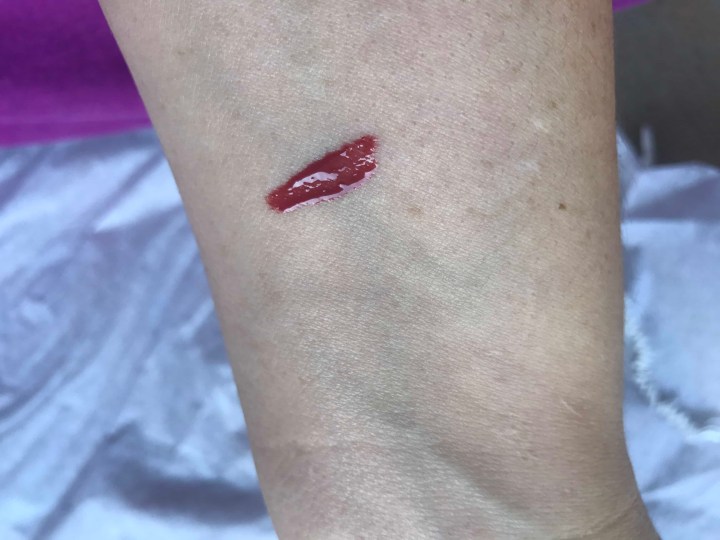 This shade is called "dream" and it's lovely. A pretty plummy color, but not too purple. And did you notice the price? At $38 for this pretty gloss, this one item costs more than the price of the box. So, the rest is all cake.  Value-wise.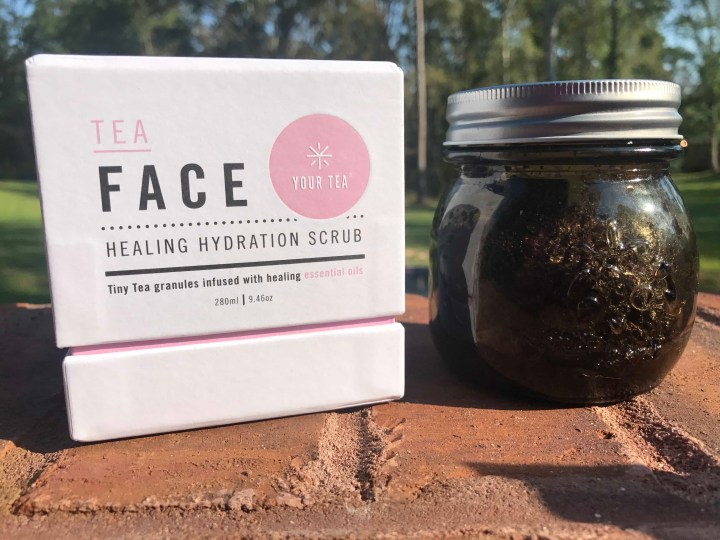 Tea Face by Your Tea ($25) – "Our favorite brand of tea is now one of our favorite skin care brands too! Tea Face gently exfoliates and revitalizes skin, even healing scars and addressing uneven skin tone, for a glowing complexion!"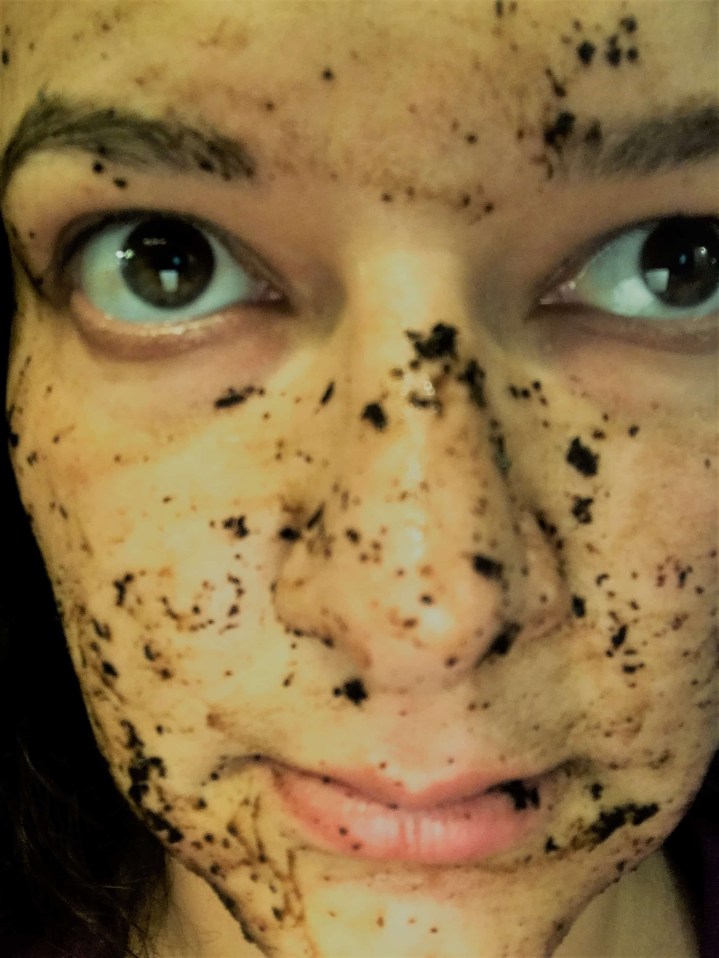 Tea face. There it is. It looks disgusting, like you smeared tobacco chew all over your face, but it felt amazing when I washed it off. My skin felt all tight and smooth. But, be warned, you may want to go ahead and use it in the shower. It makes a huge mess!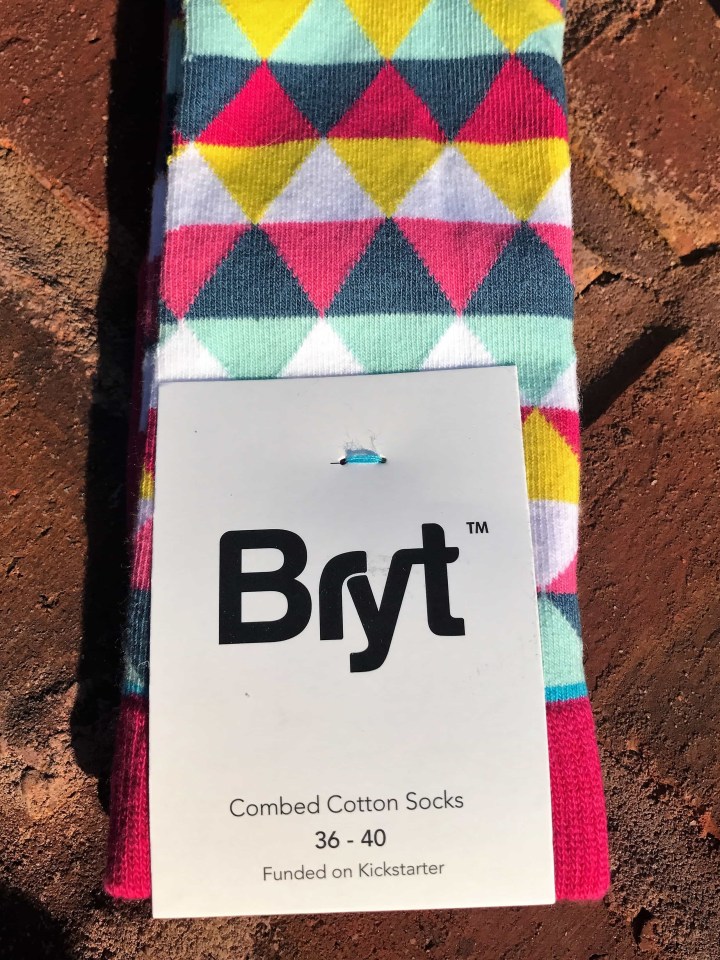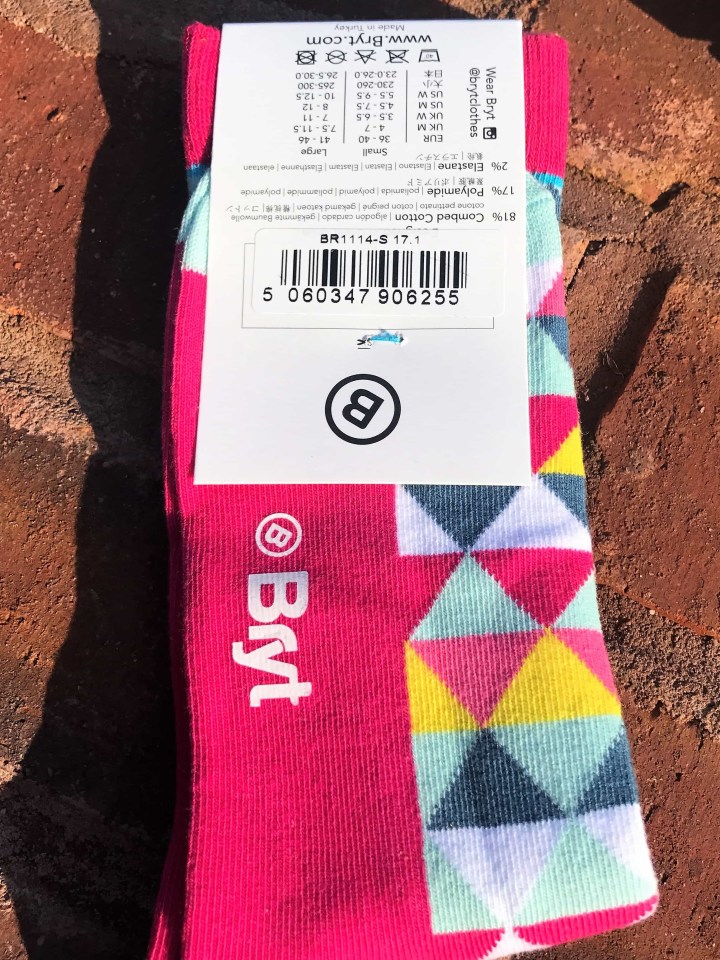 Socks by Bryt ($12) – "This U.K. sock company makes the softest, highest quality, most fun socks ever. Just try to not be happy wearing these!"
These are soft and thick (but not crazy thick). They feel great on your feet without the dreaded sock sag. And, they are pretty.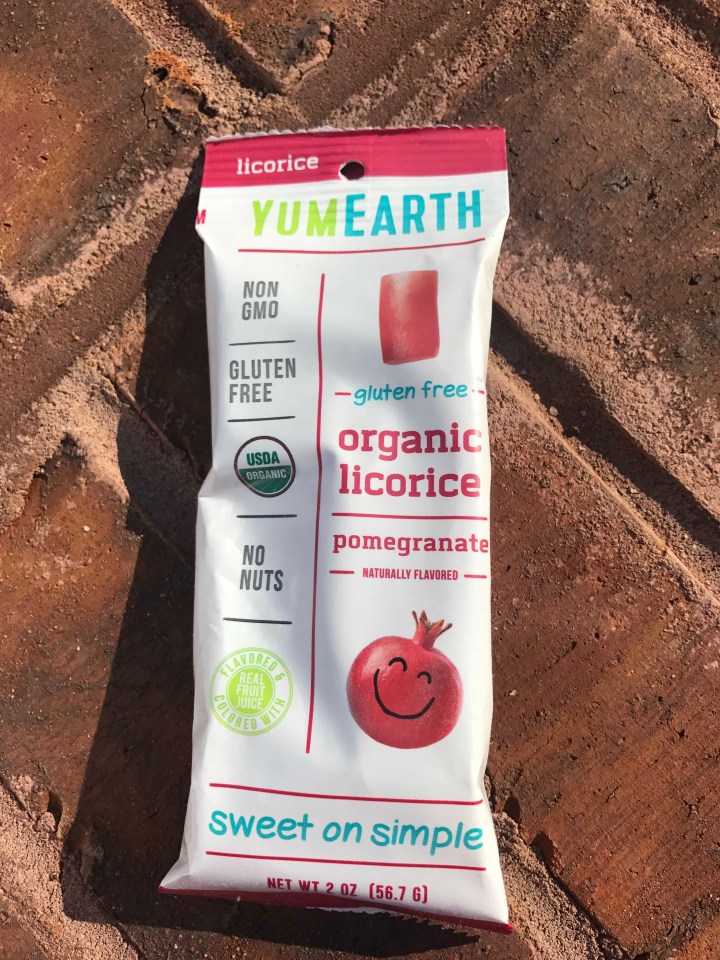 Organic Pomegranate Licorice by YumEarth ($1.90) – "This pomegranate licorice is organic, gluten free, and made with natural flavors. Oh, and it's delicious!"
Yummy. I kind of have a gummy addiction. I can stop at any time. I swear. But, these are good and gone. I liked that they weren't too sour and didn't feel sticky.
Mommy Mailbox is neat because the curation by different people every month leads to a more diverse item selection than most boxes can offer. I loved the socks and the licorice in this month's box. And, the value of this month's box was phenomenal, over 92 dollars worth for $33.95!
What do you think of Mommy Mailbox for this month?!