The Apollo Surprise Box is a new subscription box that offers a customized delivery of unique, funky, trendy, and cool items every month. There is some customization when you subscribe but other than that it's left to their choice! Their store is full of a variety of items, so I was curious to see what they chose for me.
Here's how I filled in my survey.
First look! Everything is wrapped safely in bubble wrap.
A personalized letter is included outlining the items included and how much I saved. My box is worth $80.47. For international subscribers, this is the value declared on the customs form — I had to pay $21 in duty to pick up my package, so a cautionary tale that sometimes you can get dinged!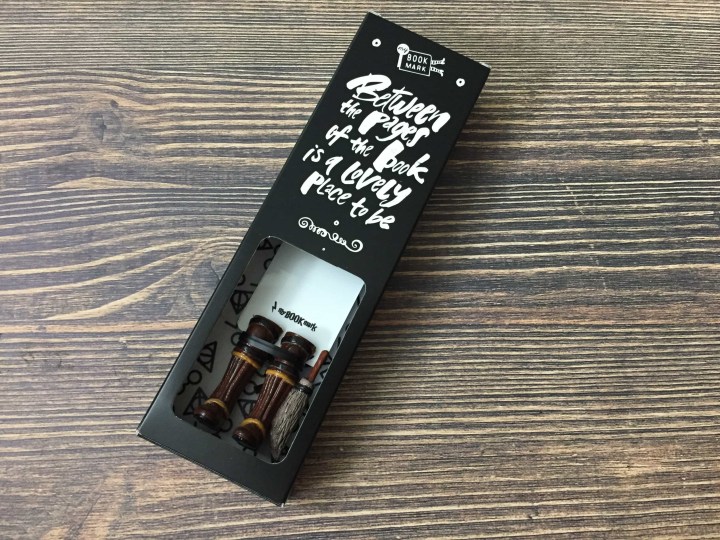 Magician Bookmark ($25) — This Harry Potter inspired bookmark is handmade in the Ukraine. It's a pair of Quidditch boots and a broomstick!
A handwritten note tells me it was crafted by Max!
There's a Harry Potter quote and the Deathly Hallows symbol!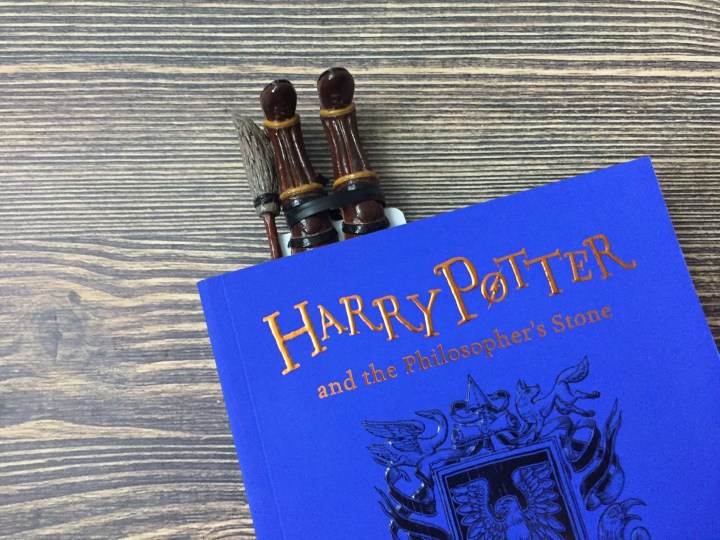 It looks absolutely adorable once it's in the book with the legs sticking out!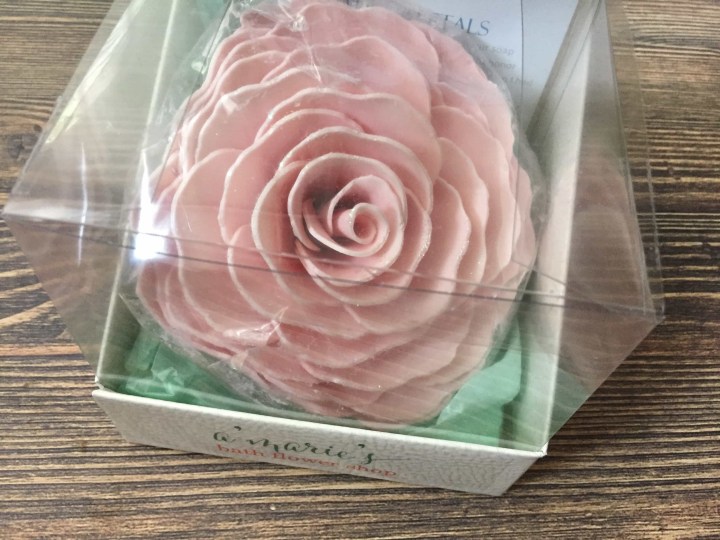 Vintage Rose Bathing Petals ($45) — This is absolutely beautiful and scented the entire box with rose. It's a rose made of over 30 soap petals, which can be used as soap or as a bath soak. I found it on the artist's website for $45 which seems rather inflated; Apollo lists it at $29.99.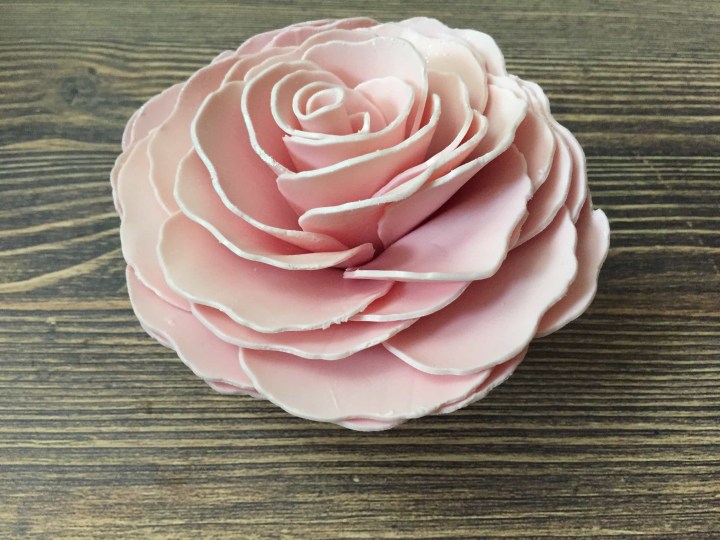 The edges are dusted with glitter.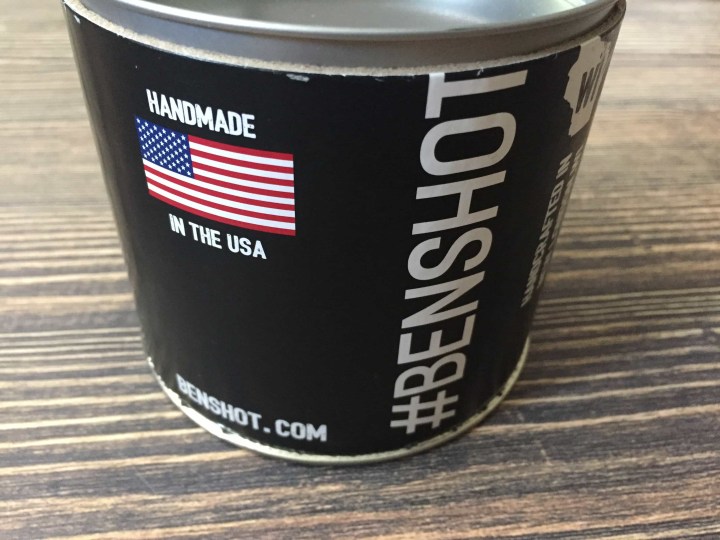 #Benshot Bulletproof Shot Glass ($16.99) — Oh, America. You and your obsession with guns. As a liberal Canadian this just made me cringe…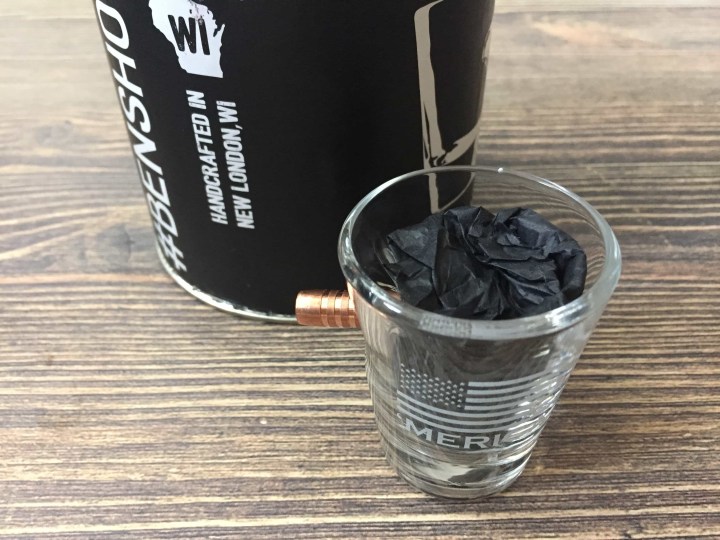 I stuffed tissue into the glass so you can see the etched design. The glass is blown in a way that it encases the bullet so you don't ever made contact with the lead. Still, this just screams tacky to me… I wouldn't pay $16 for any shot glass, even if it has a real bullet in it!
Birthday Card ($1.99) — A birthday card you pair with the free Apollo Box app.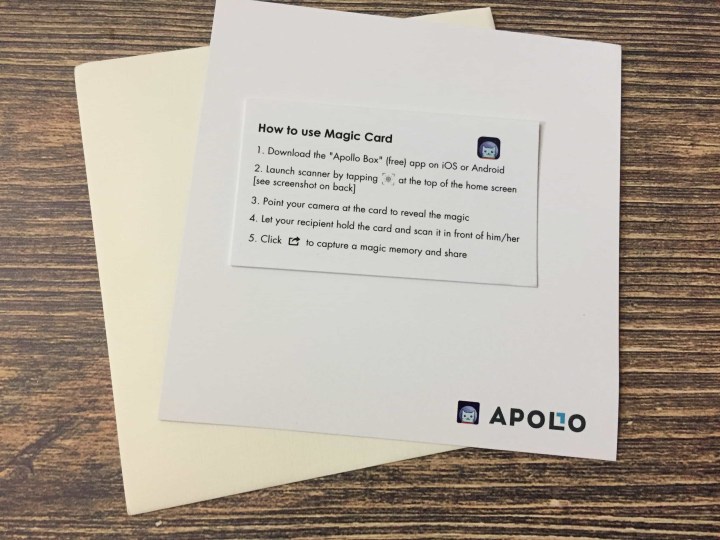 I downloaded the app, followed the instructions, but I couldn't seem to get it to work.
Update: Apollo reached out to us and the app has been updated to work correctly with the cards. I didn't hang onto mine after experiencing issues, but it's great to hear they were aware of the bug and were able to fix it!
My first Apollo Surprise Box was an interesting experience. For me, personally, the value wasn't quite there just because I think the items are astronomically overpriced or I would never spend that much money on them. I've poked around their store and there is a lot of cool stuff there (I'm drooling over the Space Collection!), so it would be nice if Apollo allowed for more open-ended customization — for example, in addition to letting us pick from set categories which are quite broad, have a chance for subscribers to give more specific interests. My favourite is definitely the Harry Potter bookmark, and the soap rose will be used as well. This surprise box is fun if you like creative and unique items — but I think the overall curation and value could be improved.