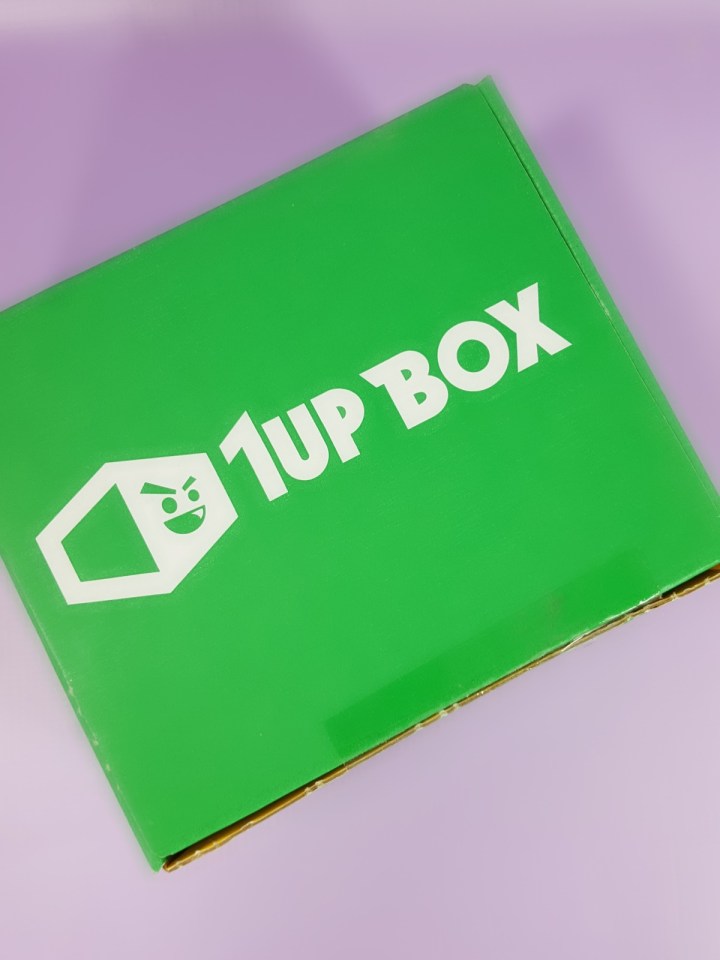 1 Up Box is a geek and gamer subscription box. They describe themselves as "offering something remarkable, something creative, and something unique in which all geeks and gamers can fancy." Each month, receive 4-6 items including gear, snacks, toys, art, and just about anything that spells awesome.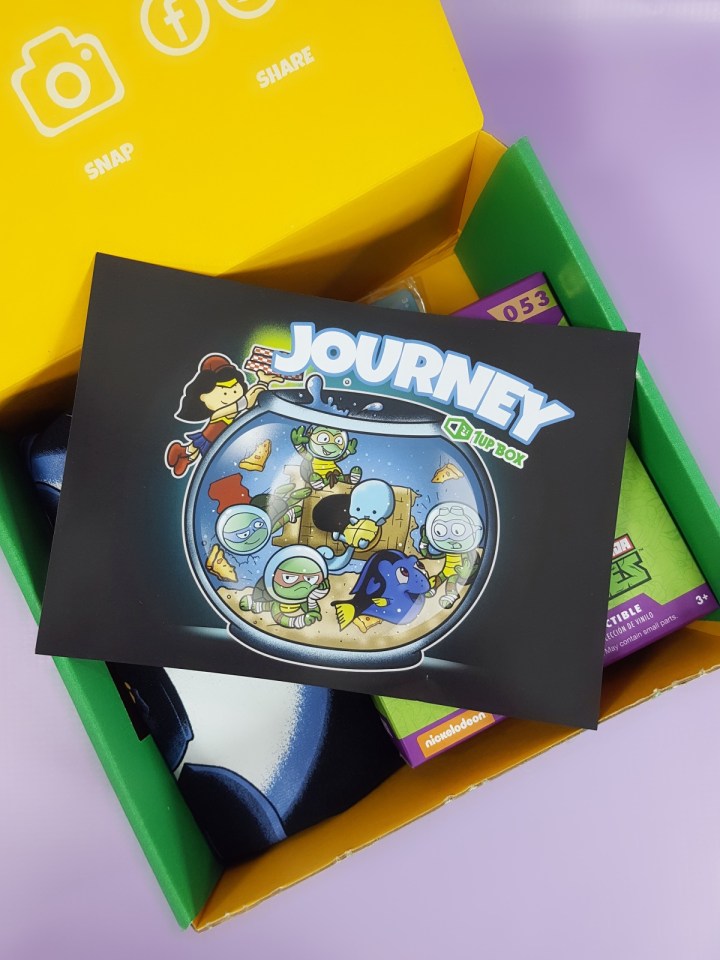 The September theme is "Journey."
DEAL: Use code AWESOME to save $3 on your first box!
The information card shows the items that came in the box.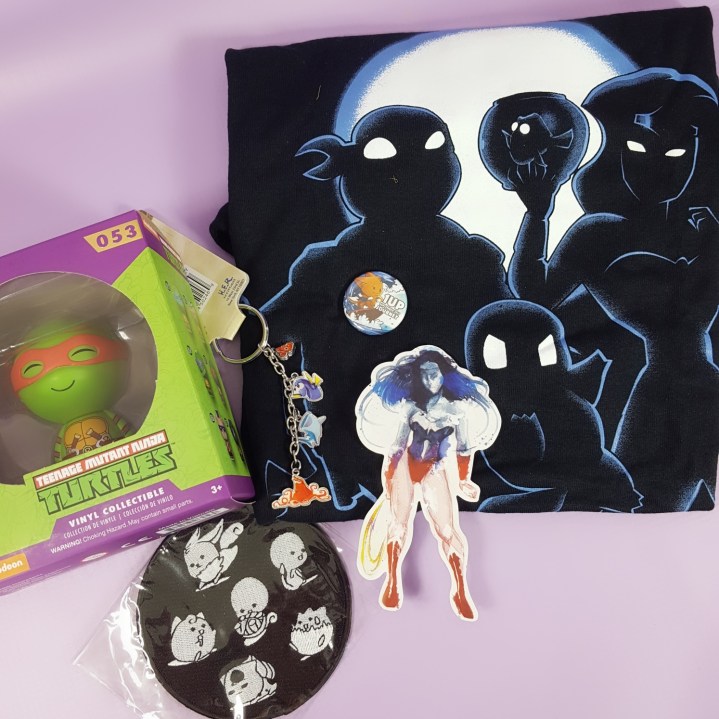 Everything in our September 1 Up Box!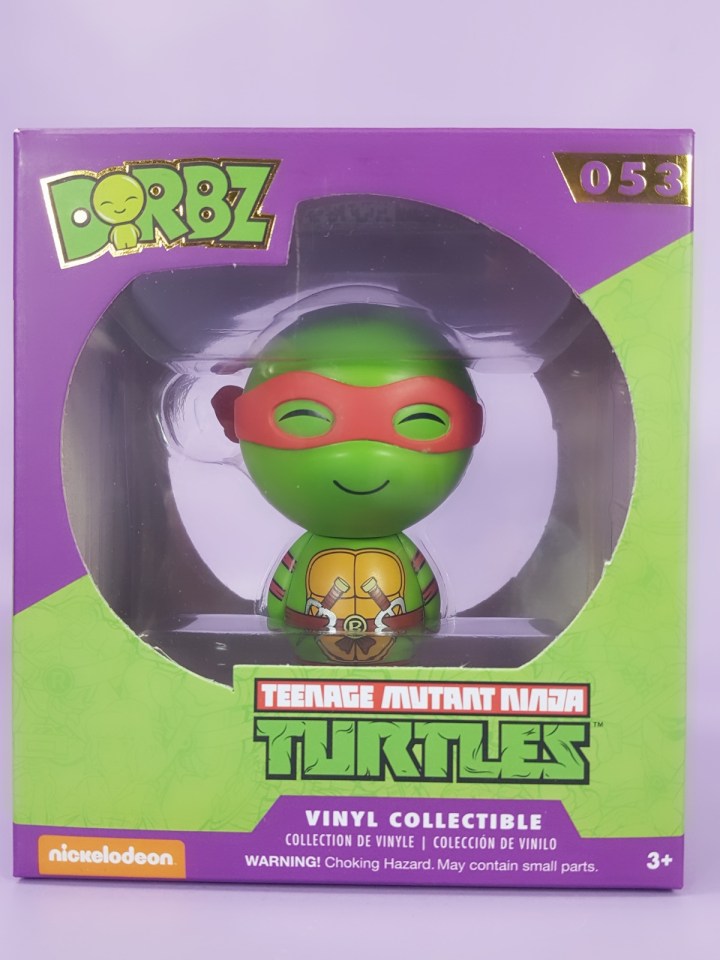 Funko Dorbz Raphael ($9.95) – 1Up box sent out all 4 Teenage Mutant Ninja Turtles this month and we got Raphael. We love Dorbz and my boys like the fun and funky look to them. They also like TMNT so a great item for us.
Dorbz are always so cartoonish and full of color and life. He is so stinkin' cute and is going to be great on our shelf. My boys play with them but they do live on a shelf when not in play.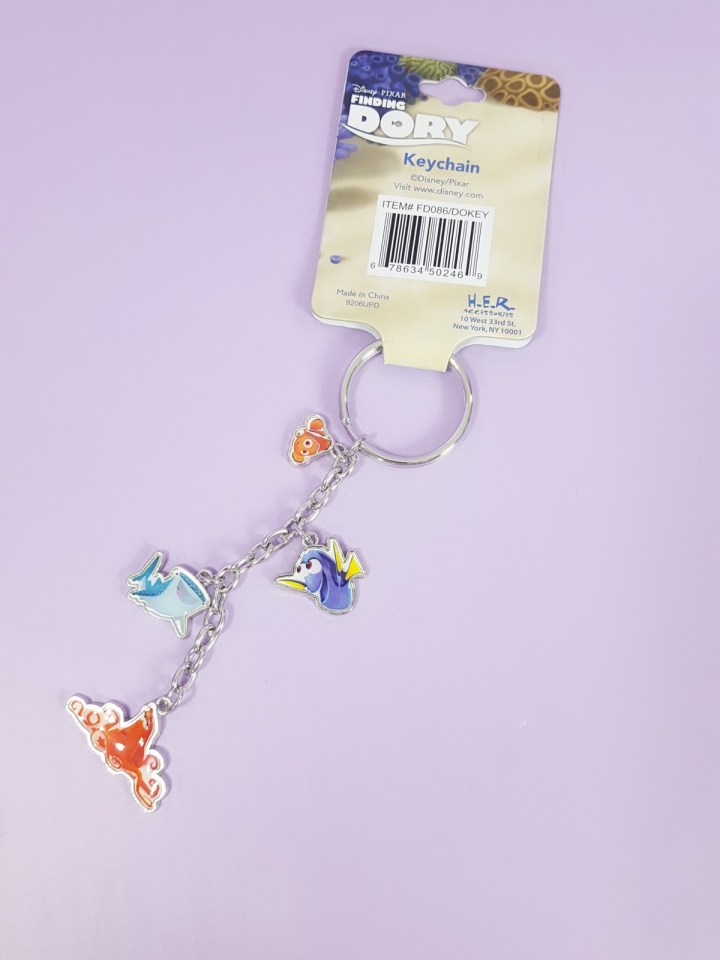 Finding Dory Keychain – Keychains are still all the rage here and get added to their backpacks immediately. This one is great since it is a smaller scale and won't bulk up the bag as much and it has some fantastic characters on it. I love Dory and Nemo and all of their friends.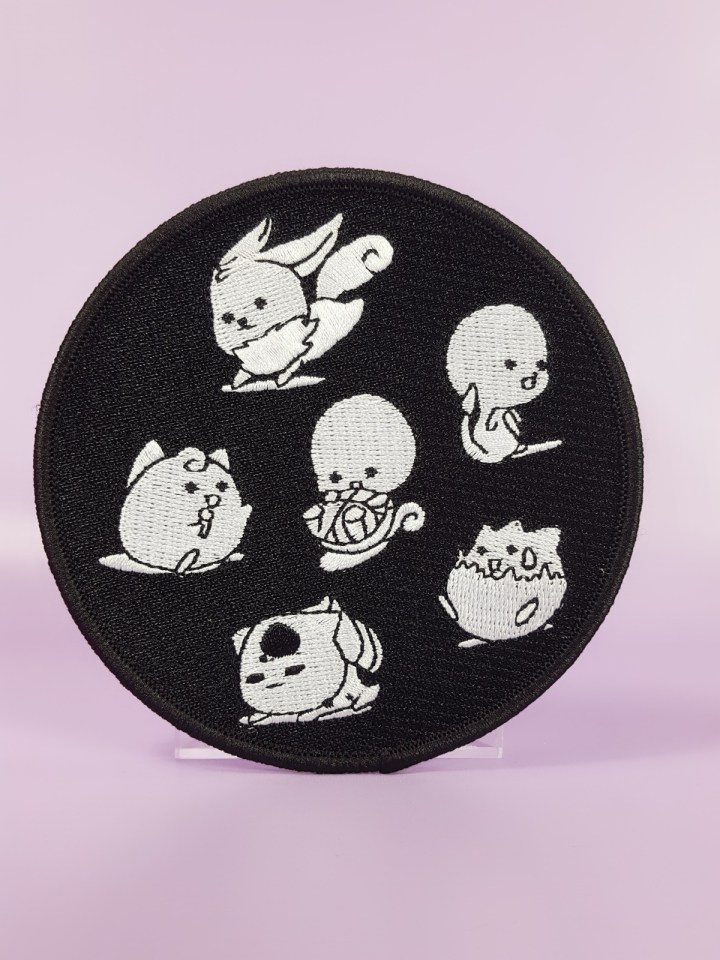 Pokemon Patch – Gotta catch them all! Do you guys still play Pokemon go? We still play but not as often. However, we all still love the Pokemon characters. This patch is a great assortment of characters from the show, cards and games.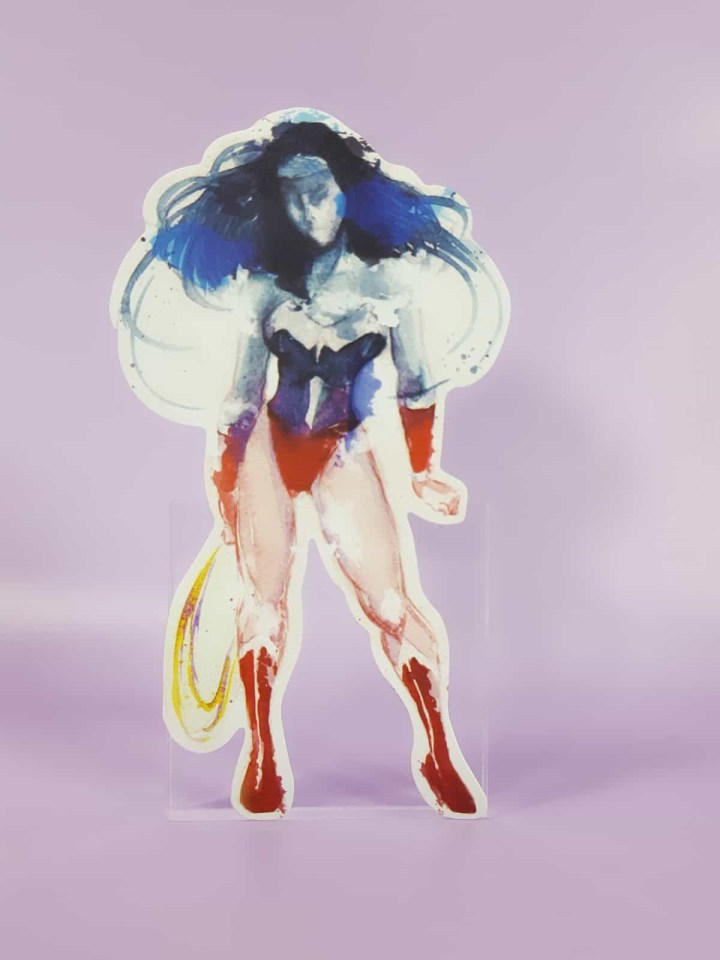 Wonder Woman Sticker – This one is all mine and I'm not sharing with them. I love this distressed look and the sticker is top notch.
Each month 1Up box sends a pin with the theme of the month on it.
"Protector" T- shirt – This one I love. The silhouettes with all the characters included in this month is fintastic.  Definetly one of our favorite shirts from 1 Up Box.
This was just a much better 1 Up Box for us this month. We like all of the represented fandoms and I'm really liking how they had an item from each character on the shirt in the box. That is a fantastic little touch and makes it that much cooler. My boys ran off with most of the items and I kept the sticker for myself but they would have gladly taken that too if I would have let them. They think she is Awesome. We can't wait to see what 1 Up Box comes up with for next month.