The Wanderlust by Bikini.com is a women's lifestyle subscription box, filled with beauty, fashion, travel and fitness items for only $75 per quarter. Each box is curated based on an iconic beach destination, and comes with full-sized products worth over $250!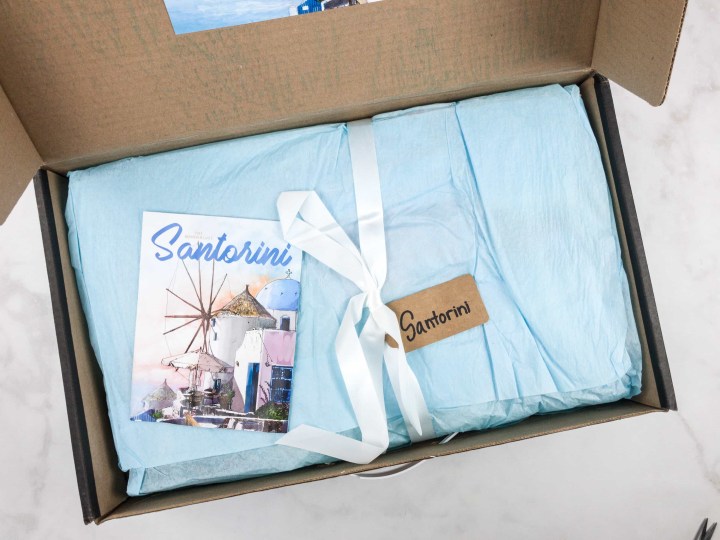 The items are wrapped in a light blue tissue paper and tied with a gold ribbon.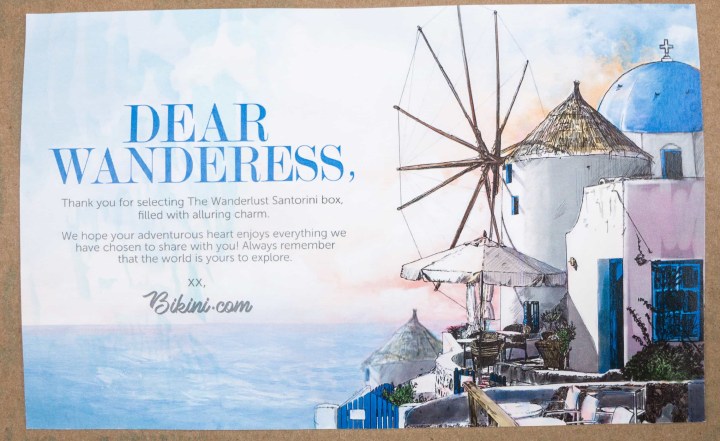 DEAL: Save 10% on your subscription. Use coupon code hellosubscription10. Works on annual!
This quarter, The Wanderlust goes to Santorini!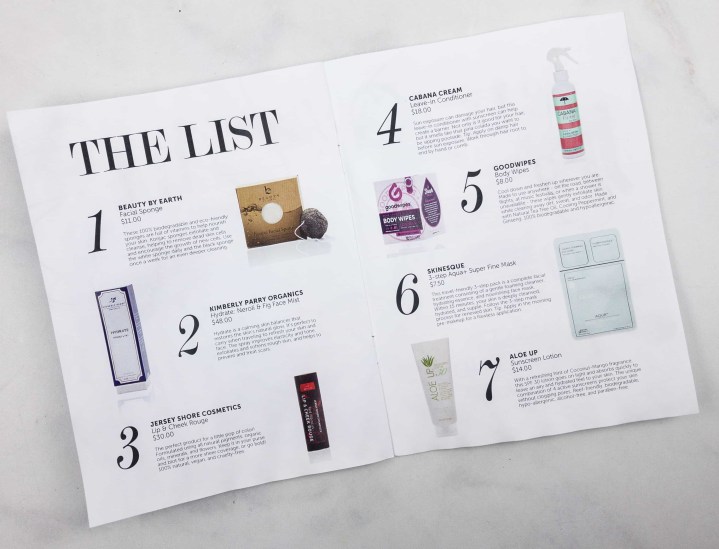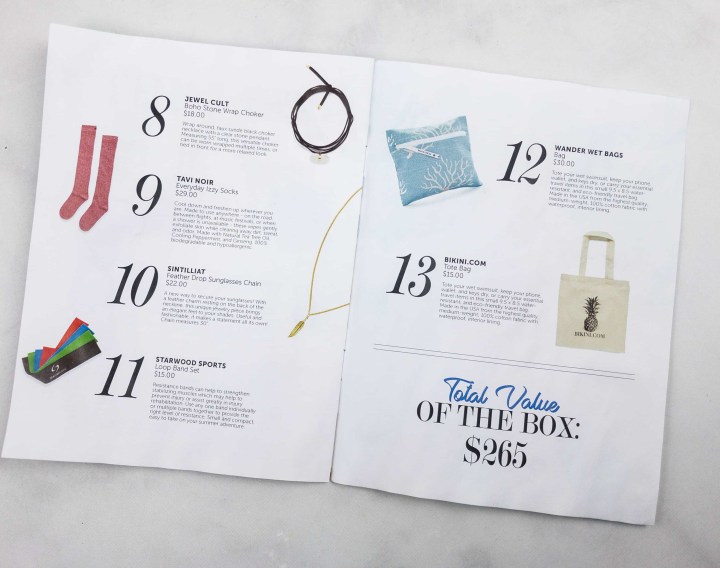 The information booklet includes a brief intro to the destination plus item information.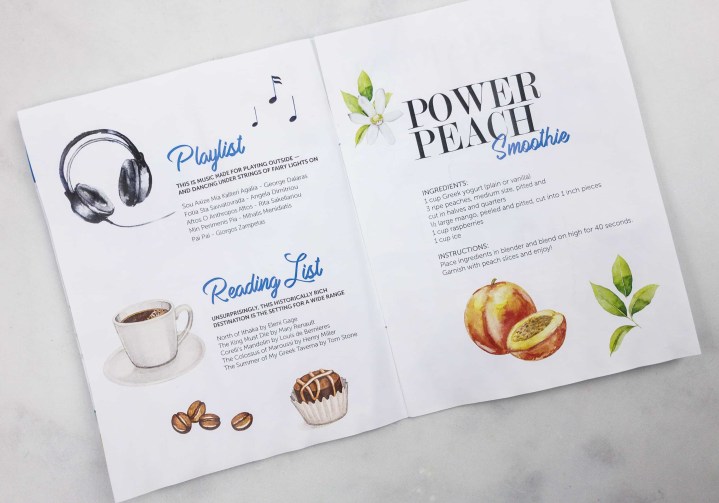 This one has a playlist suggestion that fits with this quarter's theme!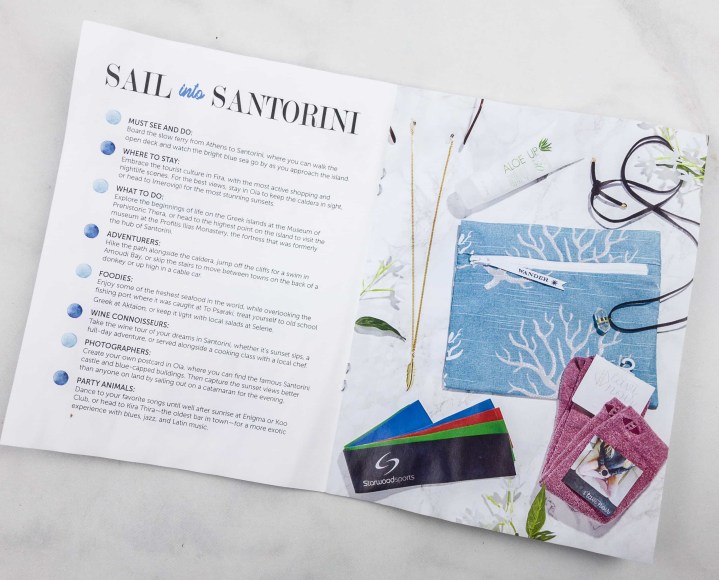 Here are a few travel tips from The Wanderlust!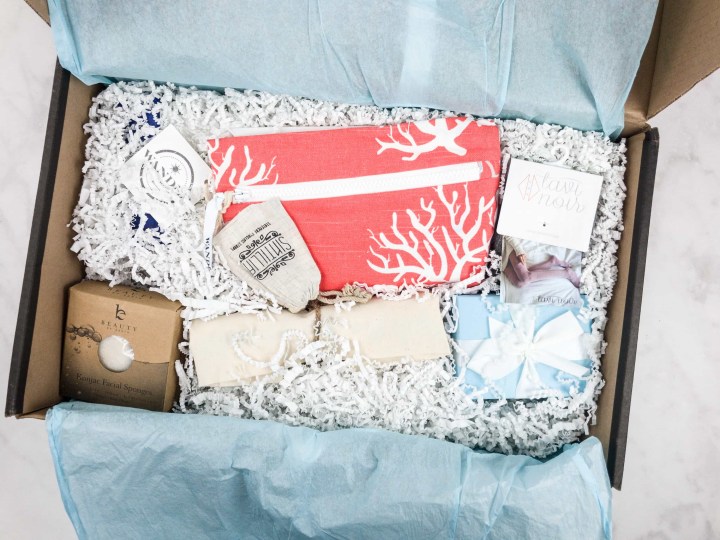 The box is filled to the brim.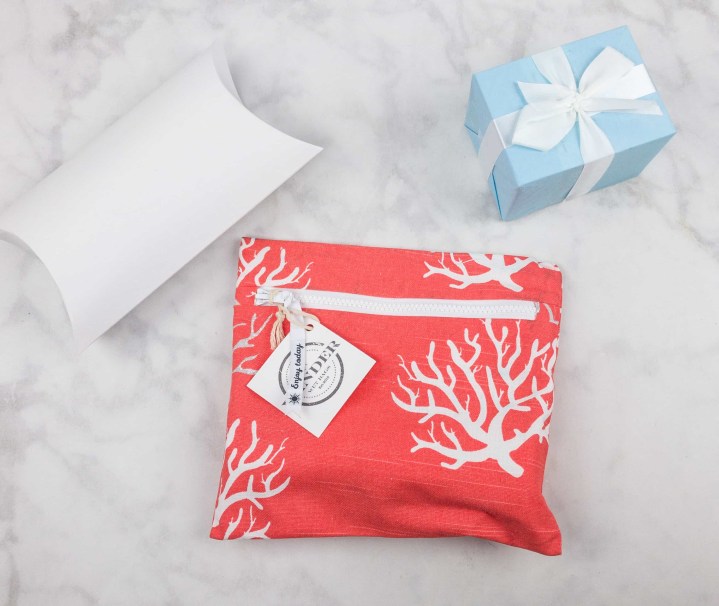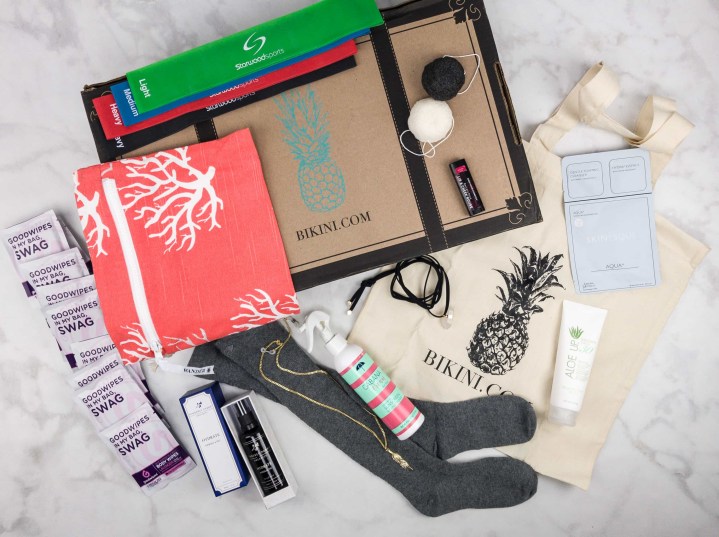 Everything in my box.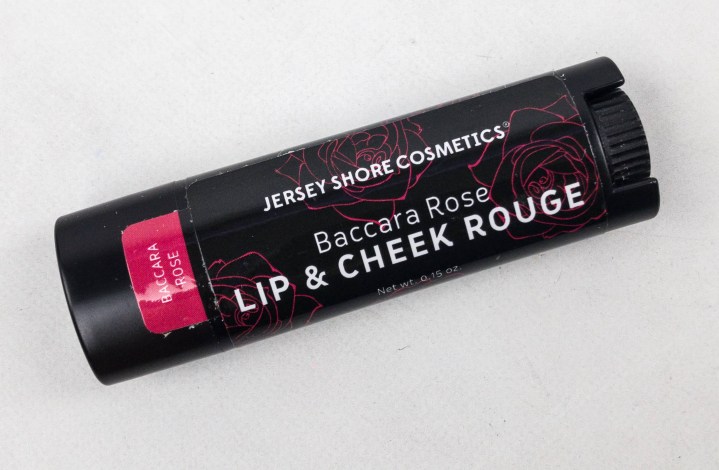 Jersey Shore Cosmetics Lip & Cheek Rouge in Baccara Rose ($30) An effortless pop of color on the lips. Can also be used on the cheeks.
Baccara Rose is a nice burgundy color. It is well-pigmented too, a little already goes a long way. It also feels nourishing on the lips, thanks to the essential oils included in the formula. The price seems a little out of control (this is the size of a small balm, but that's indeed the retail price for this product).
Jewel Cult Boho Stone Wrap Choker ($18, on sale now for $14) A faux suede black choker necklace for a boho look.
It measures approximately 55″ long.
It also has a clear stone pendant held by a gold plated metal.
This choker necklace is pretty versatile. Aside from the usual wrapped-around style, it can also be tied in front for a more relaxed look.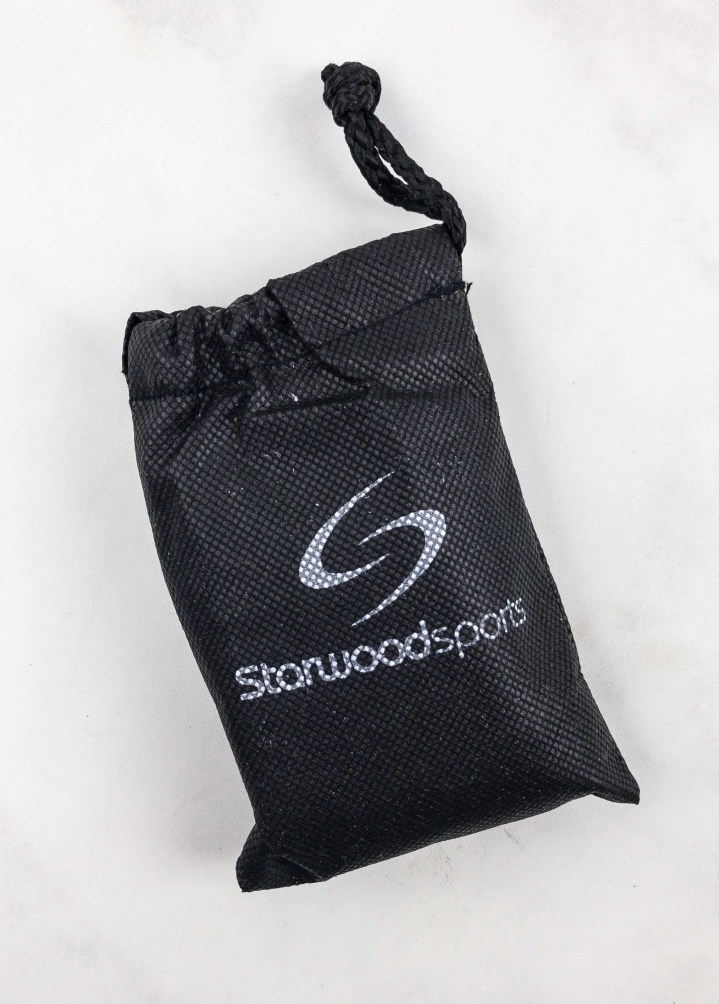 Starwood Sports Loop Band Set ($15, on sale for $9.95) Resistance bands are useful not just for athletes, but for travelers as well. These help in strengthening and stabilizing muscles, as well as in preventing injury.
Also included is a pamphlet featuring different exercises you can do using the bands.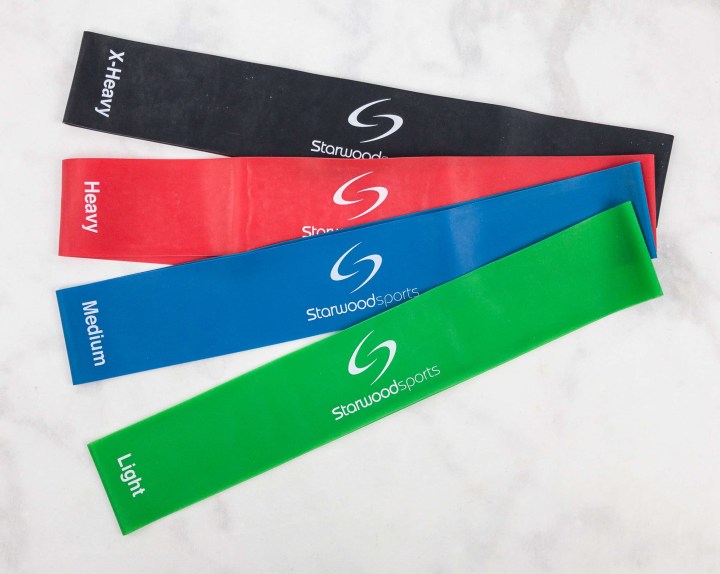 We received four bands with different levels of resistance. These are small and extremely compact, so you can easily take it with you on your summer escapade.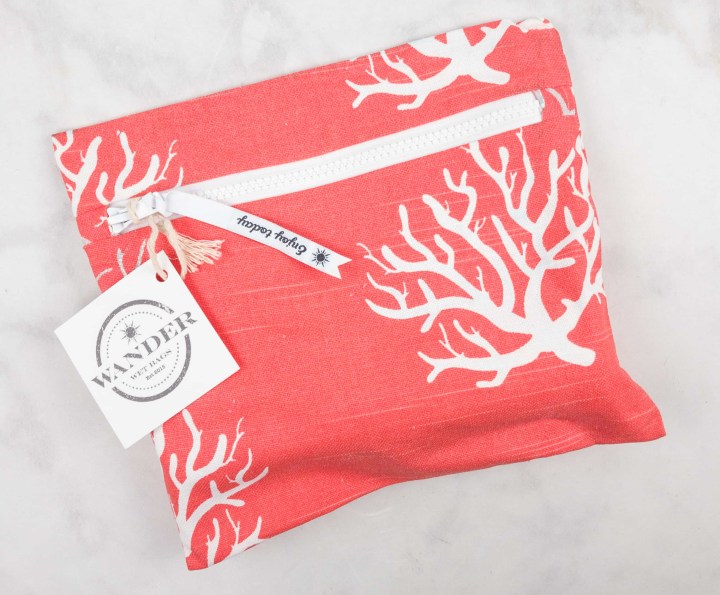 Wander Wet Bags "To The Sea in Coral Reef" Travel Bag ($30) Water-resistant and eco-friendly!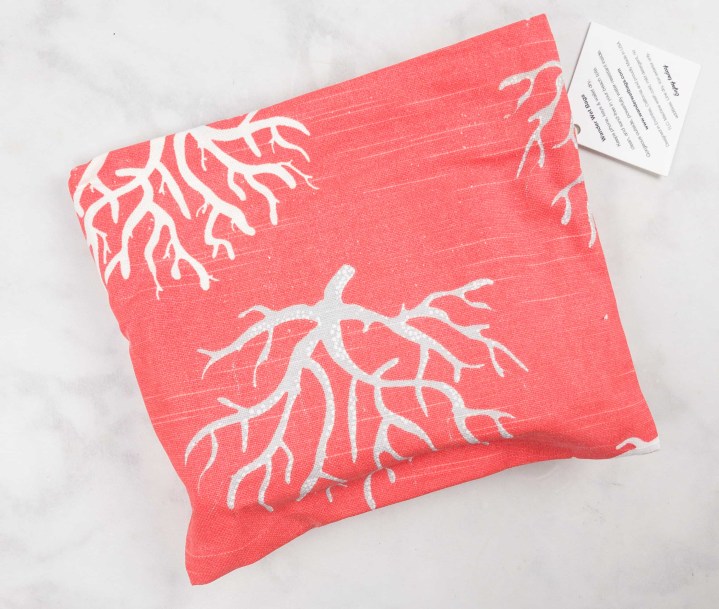 Measuring 9.5 x 8.5, this travel bag is ideal for packing a wet swimsuit and even for carrying your phone and other essential travel items to protect them from sand and surf.
Made with cotton fabric and waterproof interior lining. Its red-orange color looks so bright and summery too!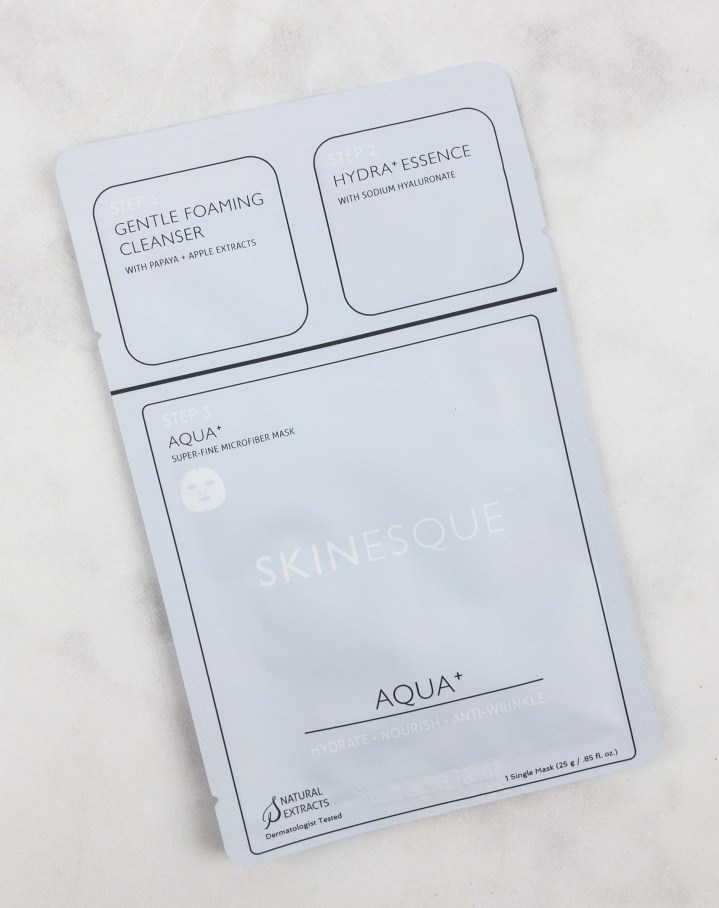 Skinesque 3-Step Aqua + Super Fine Mask ($7.50) This 3-step mask is very travel-friendly, a fuss-free way to freshen up or to pamper yourself even when you're far from home.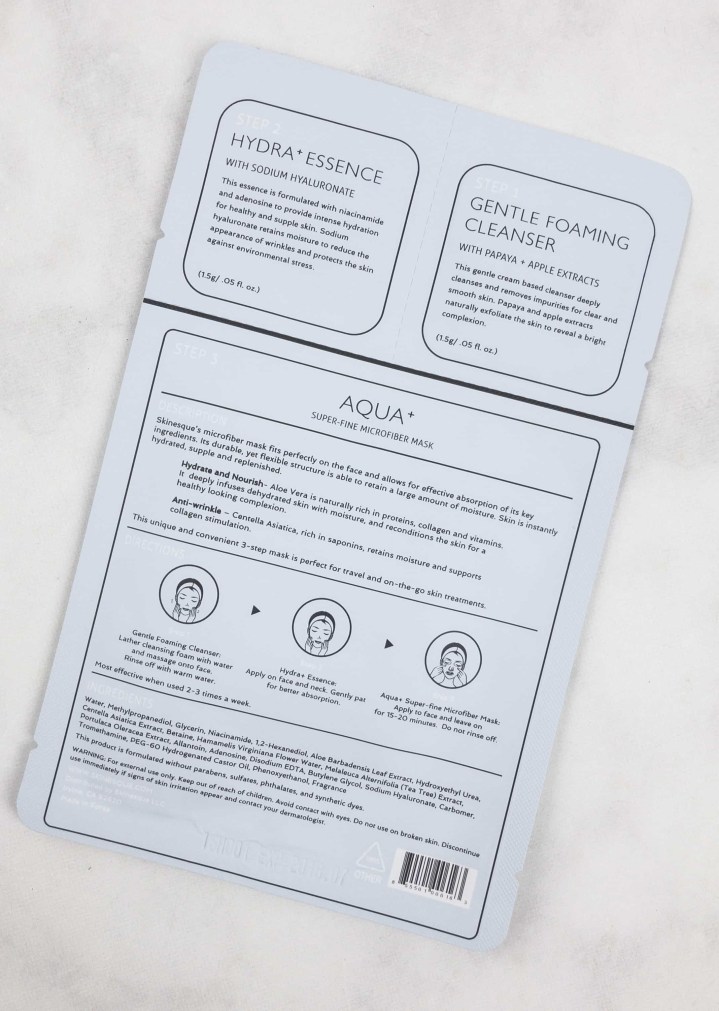 It consists of a gentle foaming cleanser, hydrating essence, and nourishing face mask. And all it takes to use all of these is 15 minutes!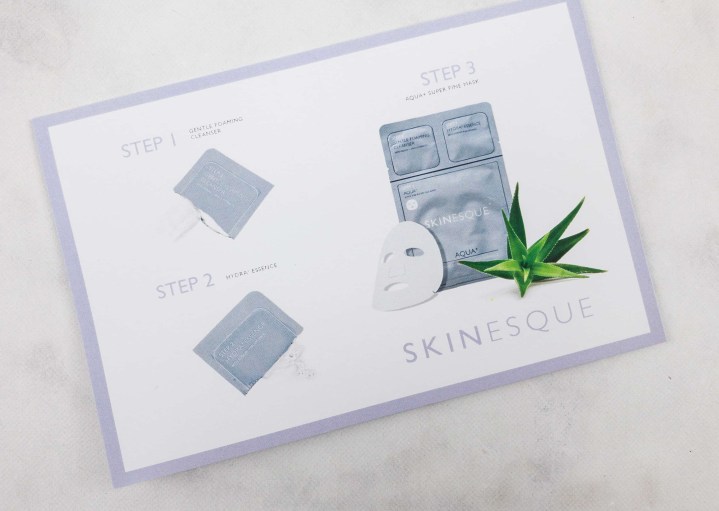 A tip from Wanderlust: Apply it in the morning pre-makeup for a flawless application.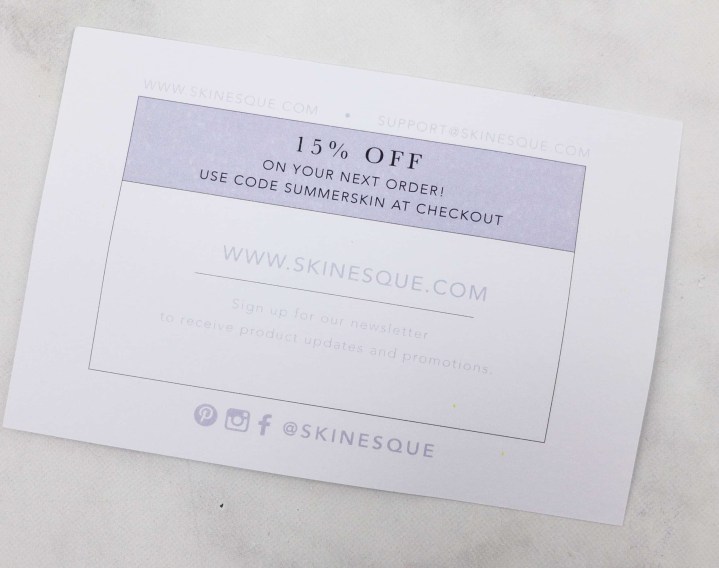 We also received a 15% coupon code which can be used on the Skinesque website.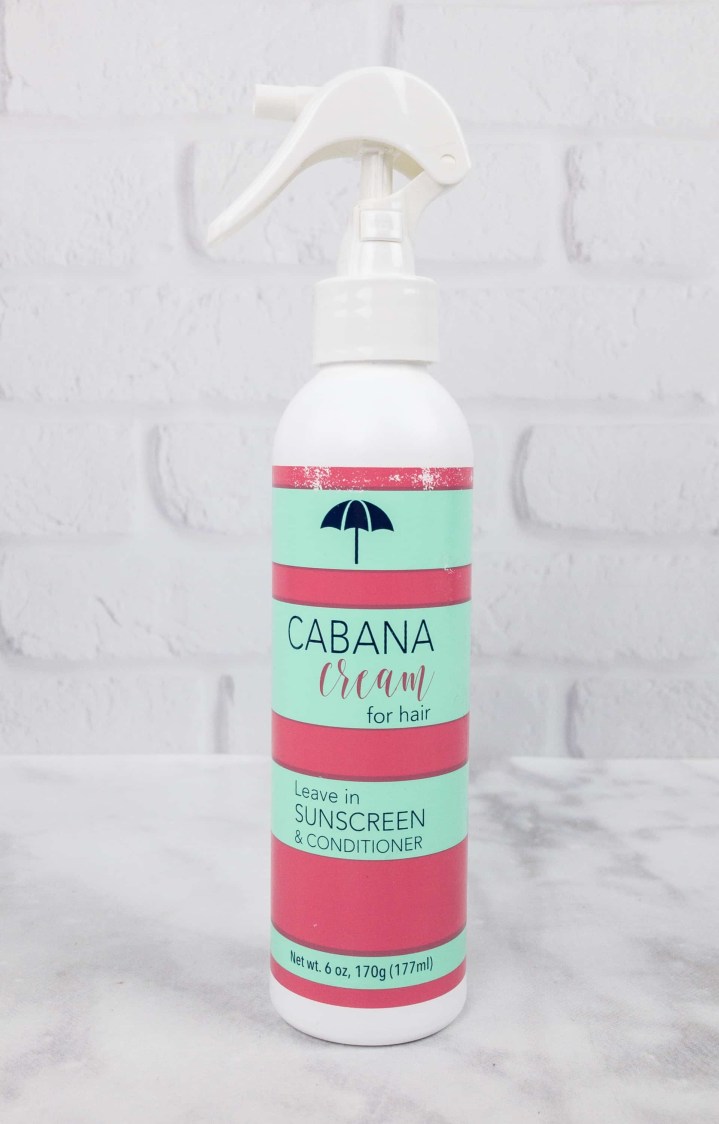 Cabana Cream Leave-In Conditioner ($18) Aside from the skin, our hair also needs protection from the sun. This leave-in conditioner can do that — it's packed with sunscreen and smells so good too!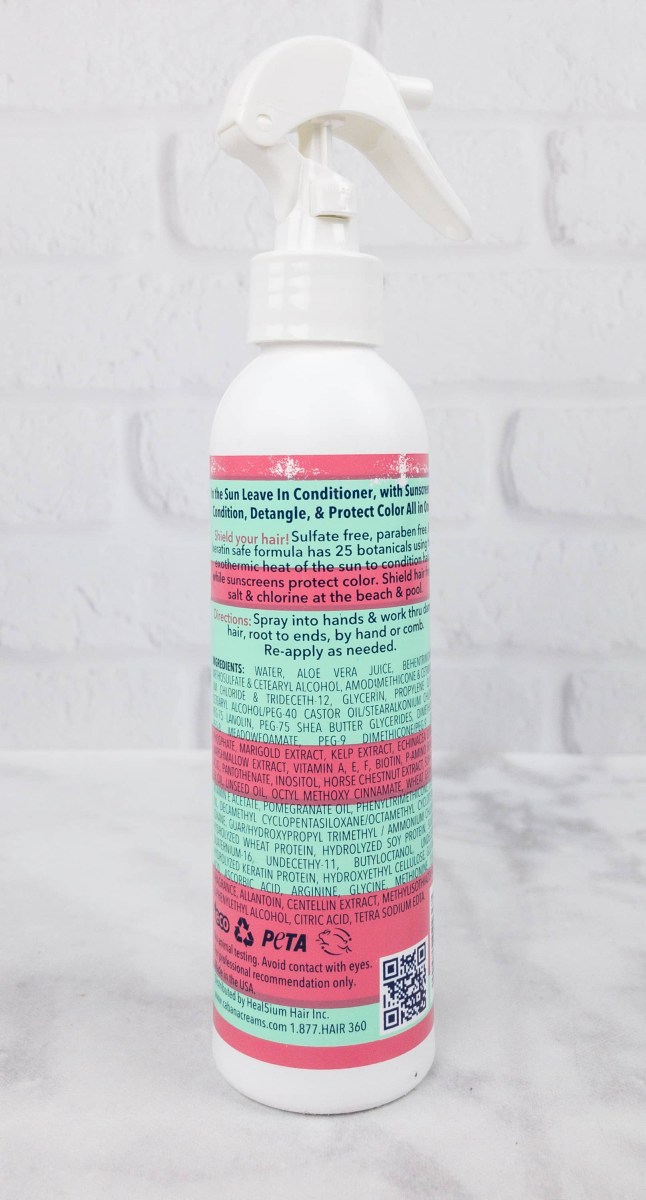 Styling tip from Wanderlust: Apply on damp hair before sun exposure. Work through hair root to end by hand or comb.  This product is especially perfect for colored hair.
Goodwipes Body Wipes ($8) It came in a box wrapped in blue paper and a ribbon. Cute!
These hypoallergenic body wipes are super handy when you're on-the-go. It's compact, so you can travel light. No need for water too, which makes cleaning up quick and easy.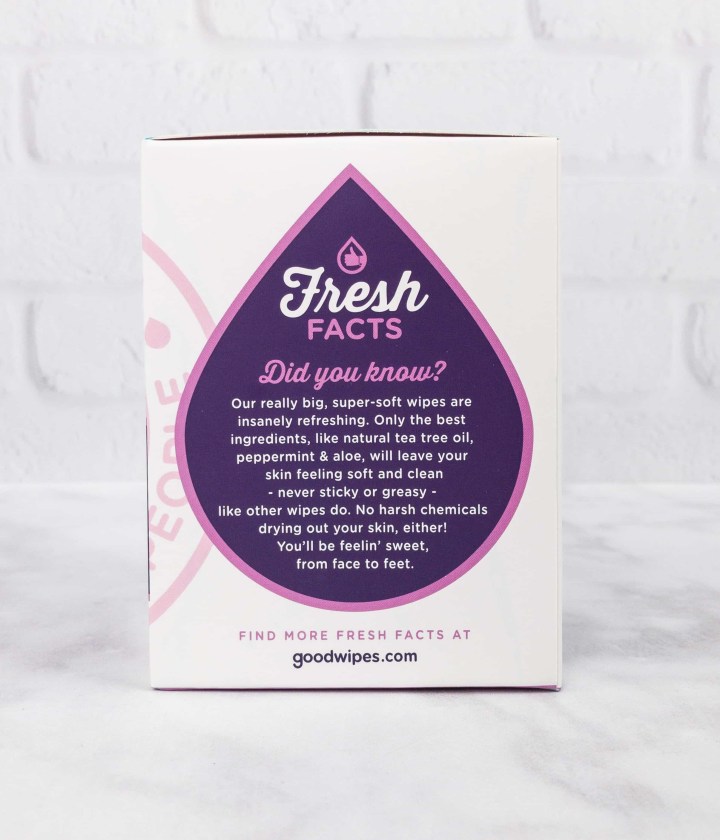 It doesn't feel greasy or sticky on the skin, and can be used from face to feet. Perfect for busy (or lazy) travelers!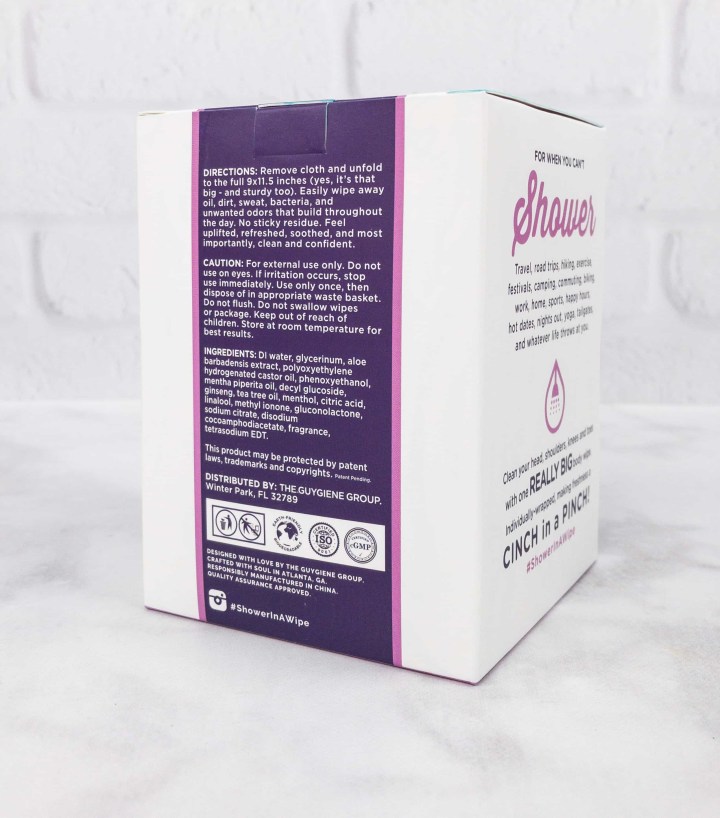 And since it contains tea tree oil, peppermint, and ginseng, it leaves the skin cool and moisturized too.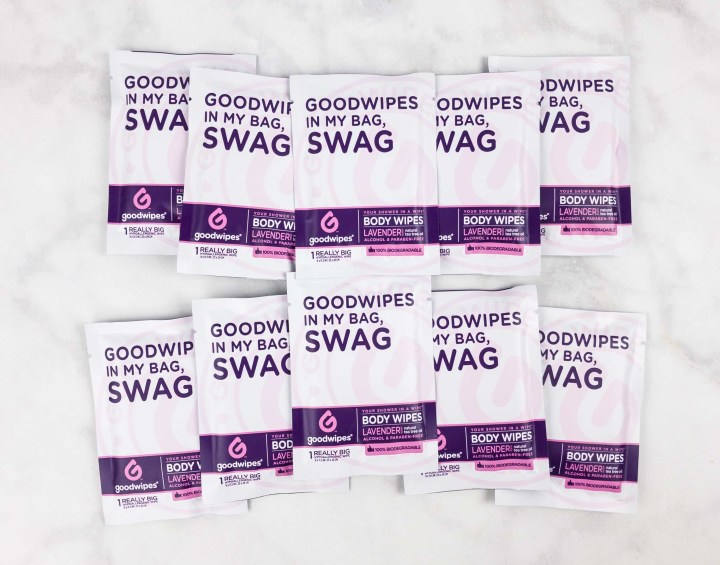 Each box contains 10 body wipes. But the best thing about this item is that it's biodegradable. Yay for not sacrificing the environment for your convenience.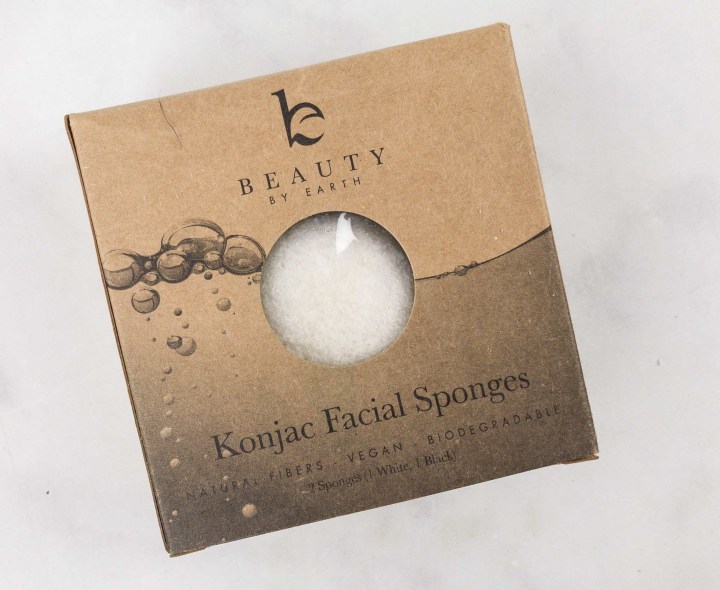 Beauty By Earth Facial Sponge ($11) A konjac sponge is not your ordinary sponge. They help balance the ph of your skin, exfoliate, and cleanse.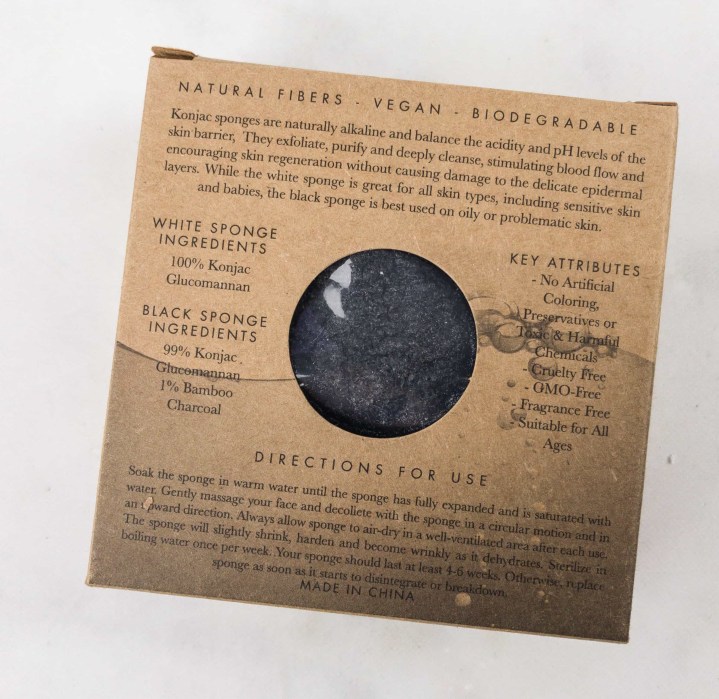 Made with biodegradable materials, the sponge can be used to exfoliate and remove dead skin cells.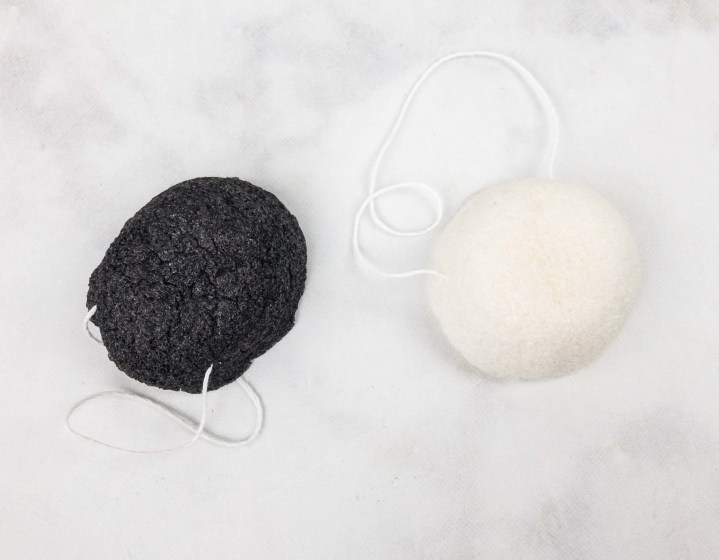 We received two sponges. According to Wanderlust, the white sponge should be used daily while the black sponge should be used at least once a week for an even deeper cleaning and it's perfect for oilier skin.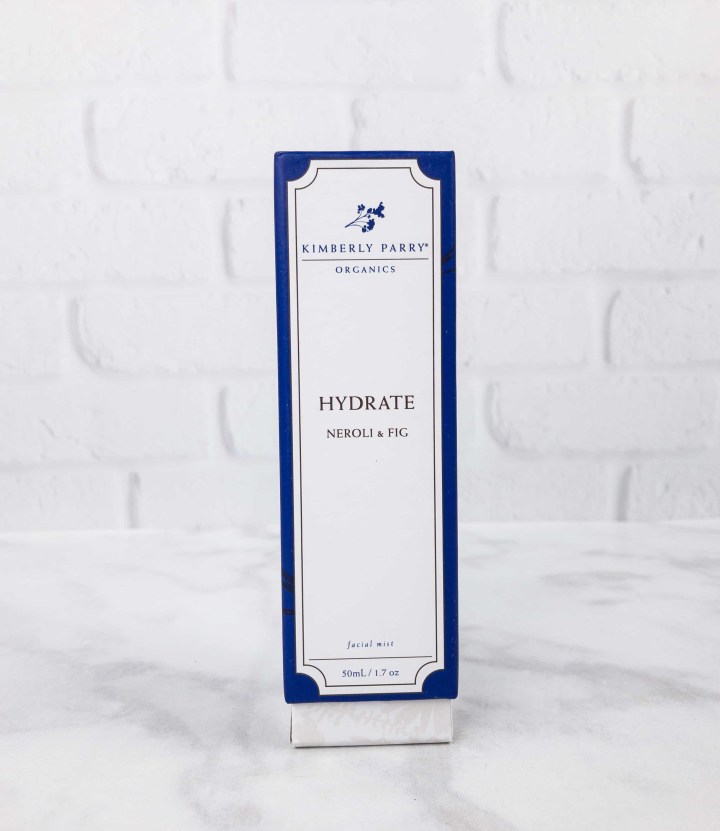 Kimberly Parry Organics Hydrate: Neroli & Fig Face Mist ($48) This formula is a calming skin balancer. Whether you're traveling or not, this can help refresh the face and bring back the skin's natural glow.
FYI – we did receive this brand in the last box, but this is a different product.
It was also formulated to improve skin tone and elasticity and to help in treating scars.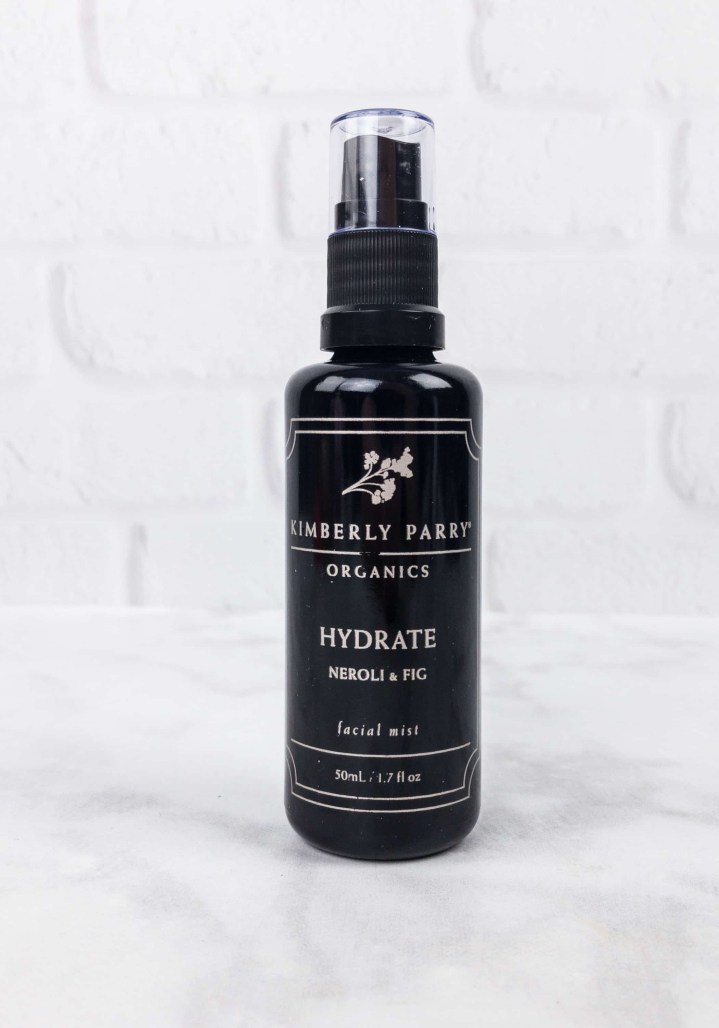 True to its name, it leaves the skin hydrated. No sticky residue either. I love misting and go through full-sizes mists frequently (my daughter has picked up my hydration habit!) so this is a pleasure to receive – and perfect for travelers.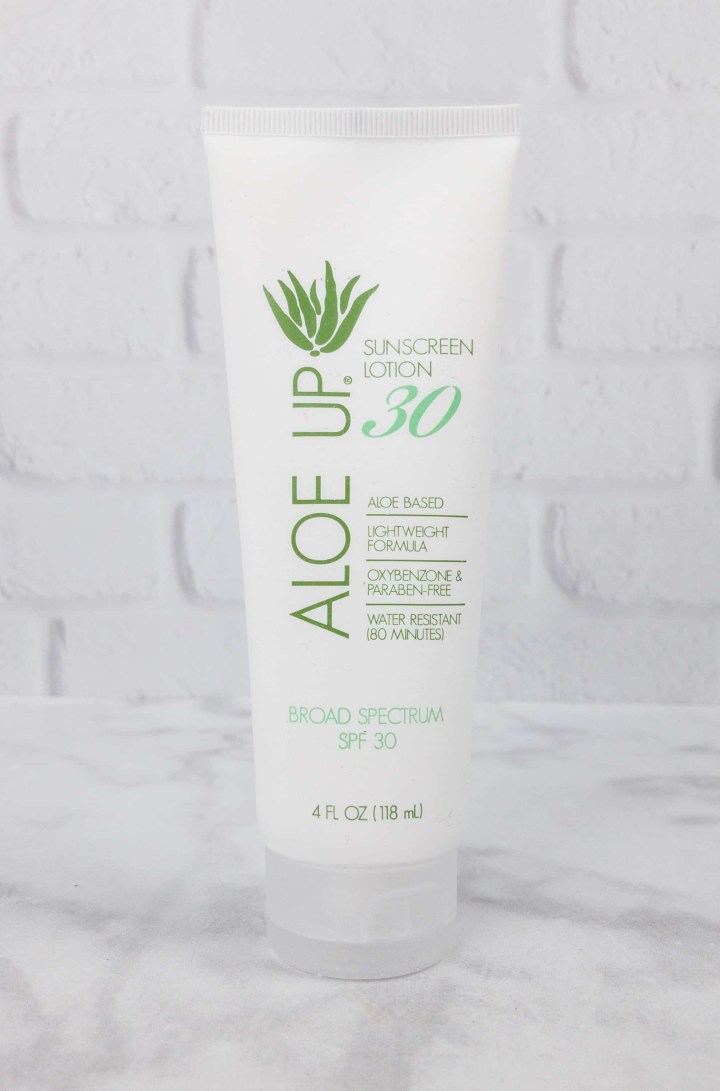 Aloe Up SPF 30 Sunscreen Lotion ($14) This sunscreen lotion smells so tropical – like coconuts and mango.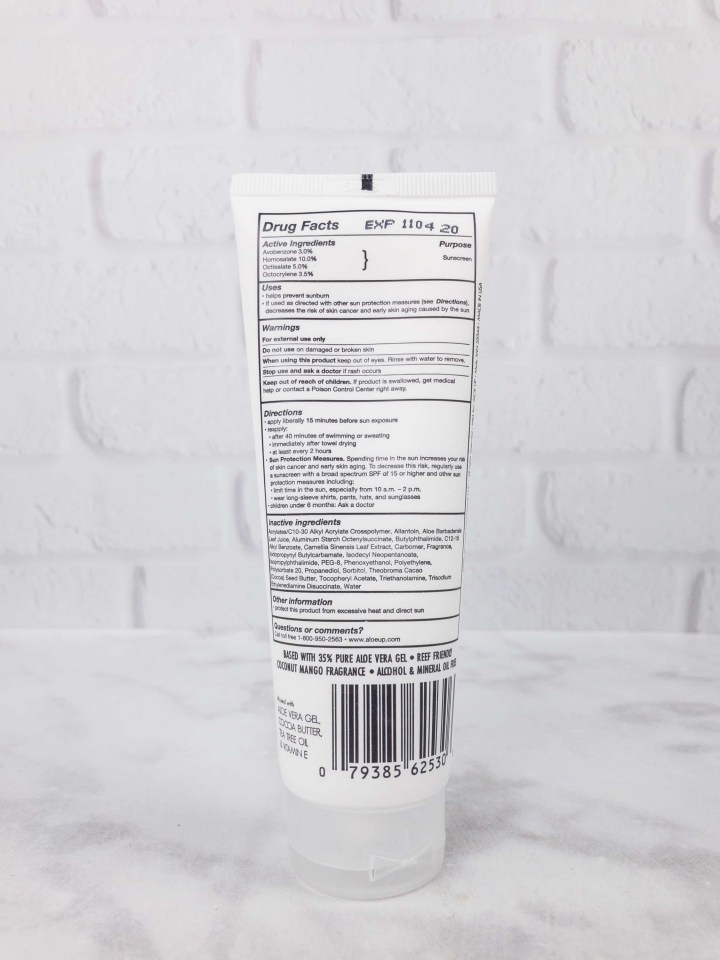 It goes on light and gets quickly absorbed by the skin. It has 35% pure aloe vera so it's hydrating as well. The formula is also paraben-free, reef-friendly (so it's really excellent for a tropical vacation), biodegradable, hypoallergenic, and alcohol-free.
Tavi Noir Everyday Izzy Socks ($29) A comfy pair of very long socks for thin legs.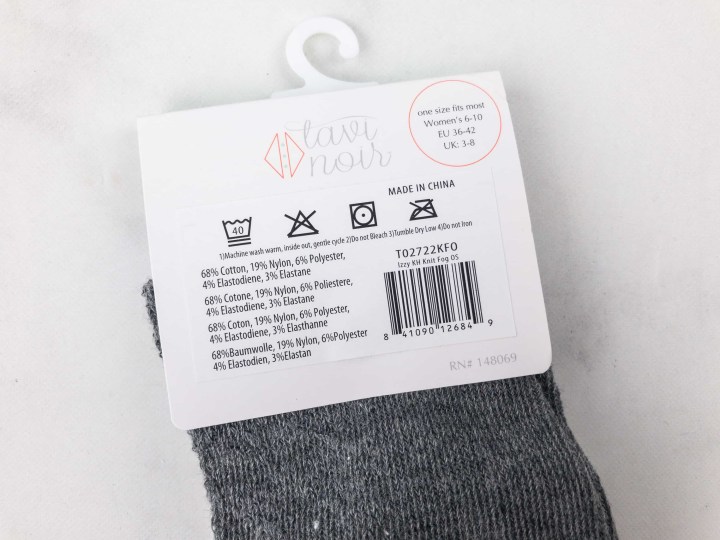 Made with 68% cotton, 19% nylon, 6% polyester, 4% elastodiene, and 3% elastane.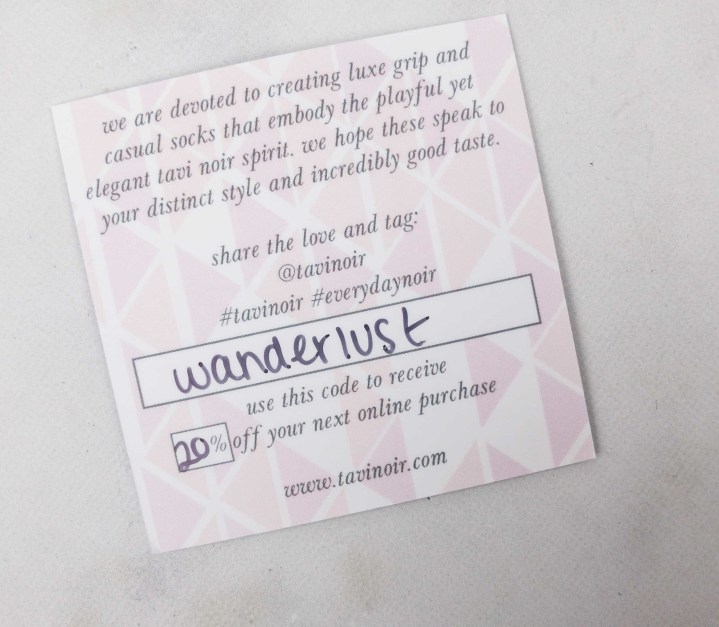 Also included is a 20% off coupon code which can be used on Tavi Noir website.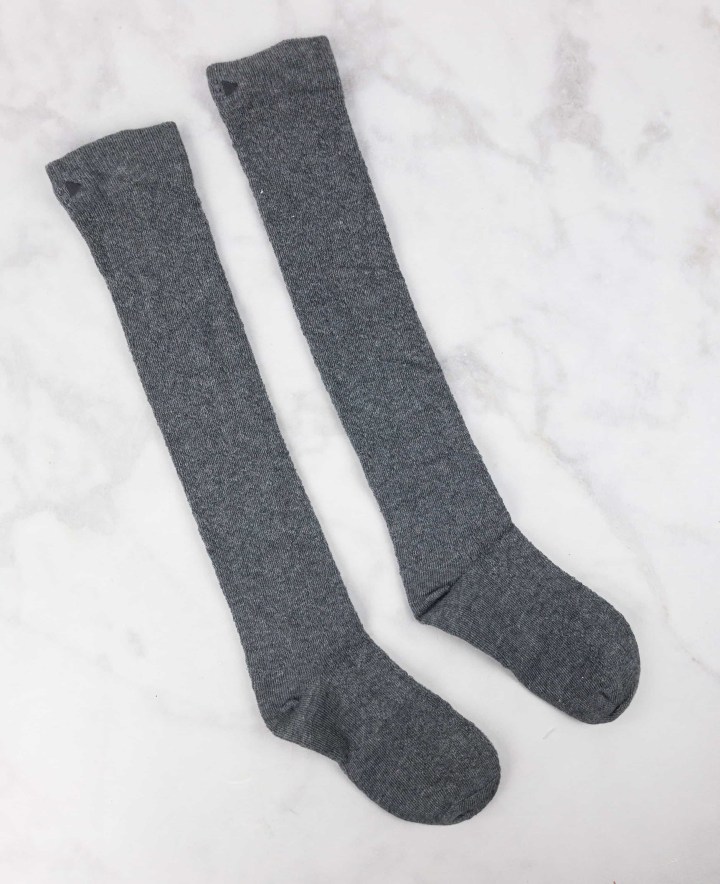 These socks go past the knee and I think they're a bit of an odd choice – good for skinny bed snugglers but I'm not sure that's the target market of the box. In any event, I don't wear socks that go past my ankle so these are a no for me personally!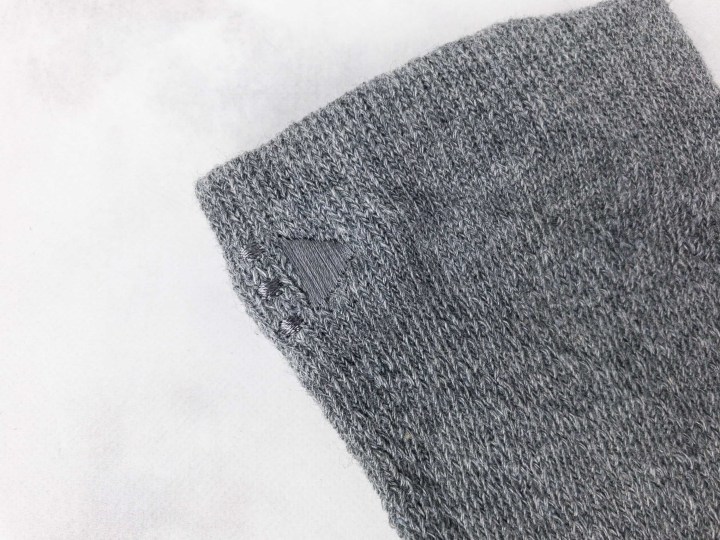 This is perfect whether you just want to snuggle at home all day or go out and play. I think this embroidered part is for assistance in pulling these up but I'm not entirely sure.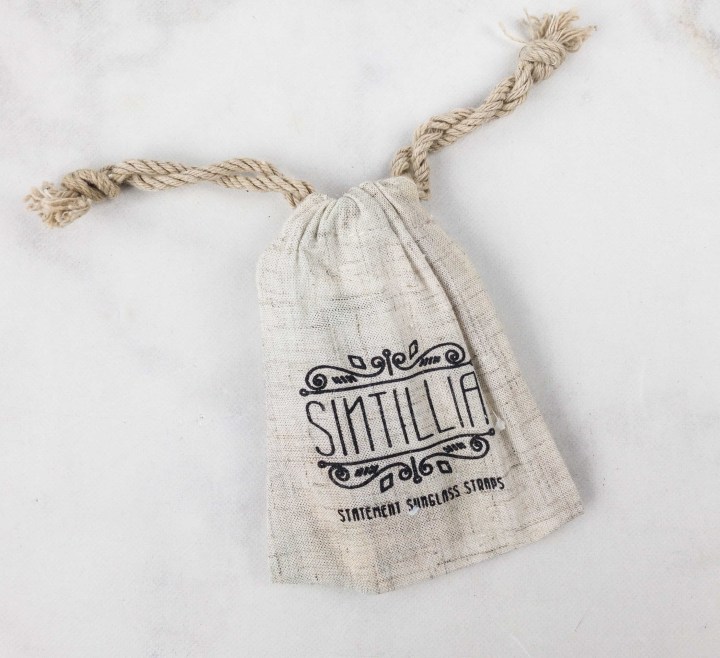 Sintillia Feather Drop Sunglasses Chain ($22) A fashionable way to secure sunglasses!
The chain measures 30″ and boasts a beautiful feather charm.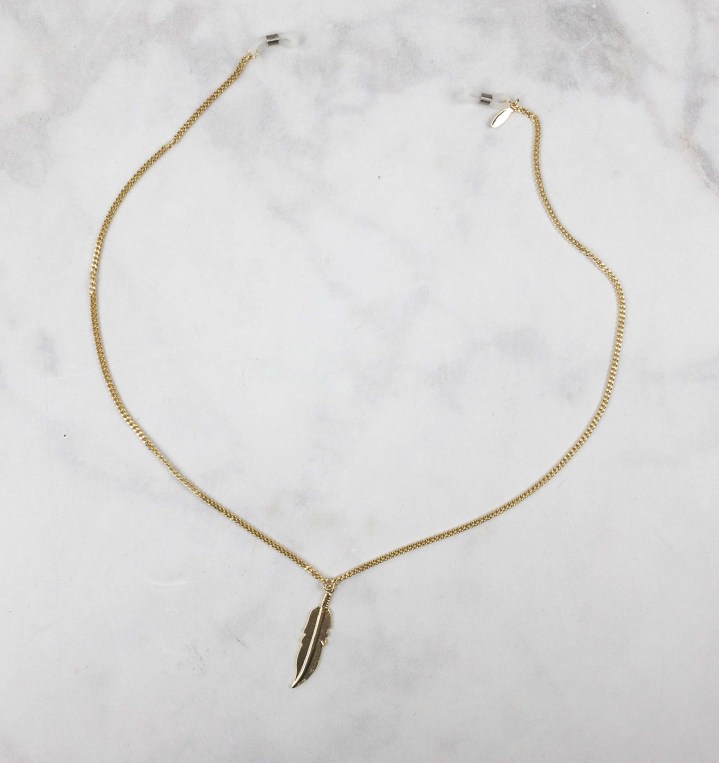 It's a statement piece on its own!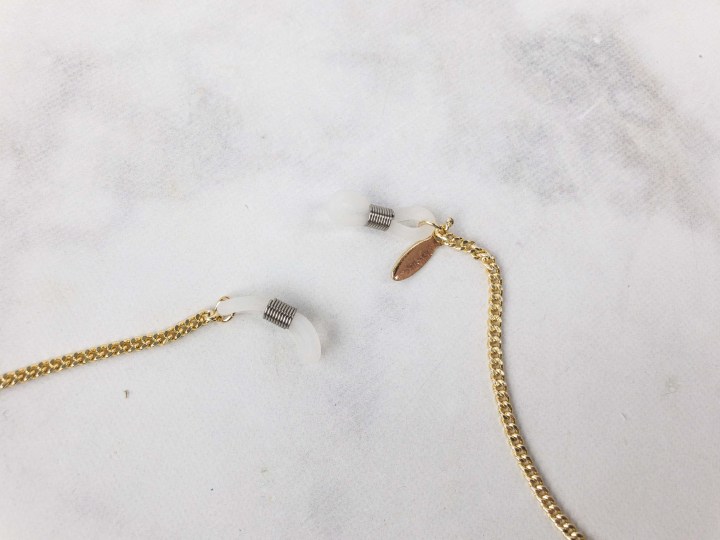 The attachments are adjustable to fit any size of eyewear frame. You just have to slide the metal spring up and down.
It's lightweight and easy-to-wear, perfect to bring when you're sightseeing or just strolling by the beach. I am constantly switching between my glasses and sunglasses and I'm totally delighted by this item – I think it's unusual and usable.
Bikini.com Tote Bag ($15) No need for  a bulky bag when travelling. A light tote like this is just perfect to bring on any trip. The price is inflated though – this is promotional quality (very thin). Plus, it's a repeat.
This month's value totals to about $256. Even though some items are overpriced, it's clear that the box is worth the cost, which is only $75! Even if a couple items don't work for you there's so much in here that it's hard to quibble with the items – as long as you are a tropical dreamer or traveler! I wasn't a fan of the socks and I would love to see more items connect directly to the theme, but I think it's a great lifestyle box, especially if you're looking for more unique boutiquey items. This box, unlike some of the really big lifestyle subscription boxes, has a feel of one of a kind shopping, which is a fun experience!