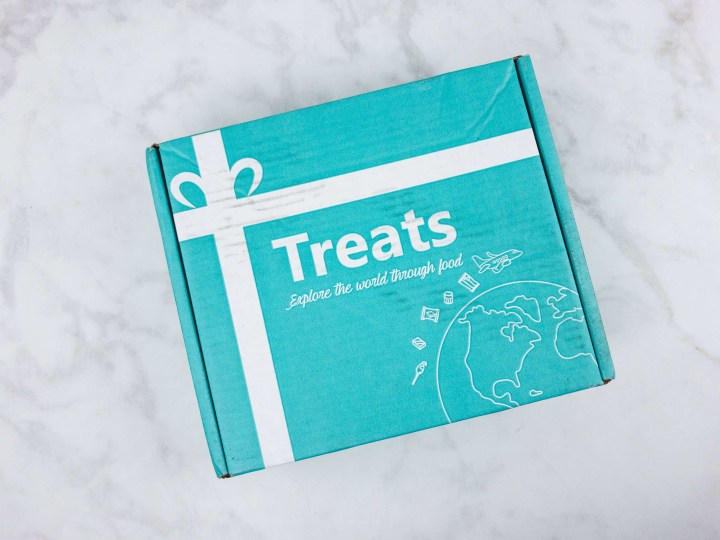 Treats is a monthly snack subscription full of snacks from around the world. You can expect to receive eclectic and interesting snacks that you've never sampled before (unless, of course, you've lived in the featured country recently)! The Standard Pack offers 4-5 snacks, while the Premium box offers 8-10. This, of course, is the Premium Box. It's quick to enroll, and you'll get your first box within a few days of when you subscribe.
The packaging is simple and elegant. Tissue paper keeps the contents a surprise until you are ready to immerse yourself in the destination country's food culture.
DEAL: You can save 15% on your first month with coupon code HELLO15.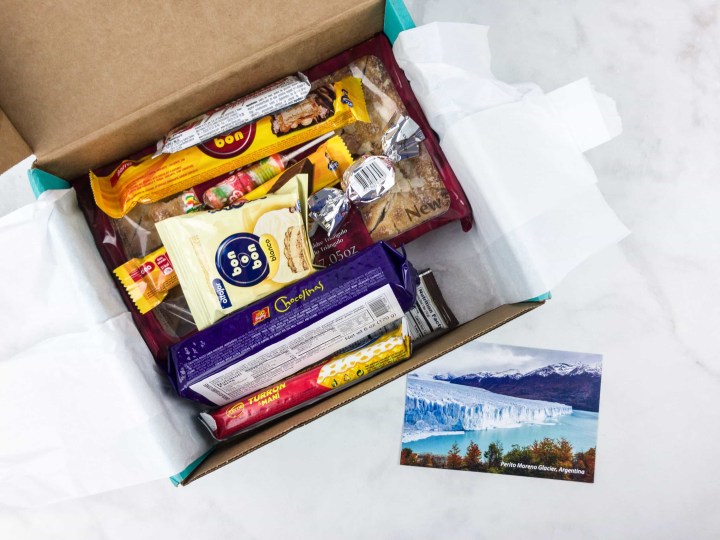 The box is crowned with a beautiful postcard welcoming us to this month's Treats destination – beautiful Argentina! The box is filled to the top with goodies! This month looks to have lots of cookies and biscuits!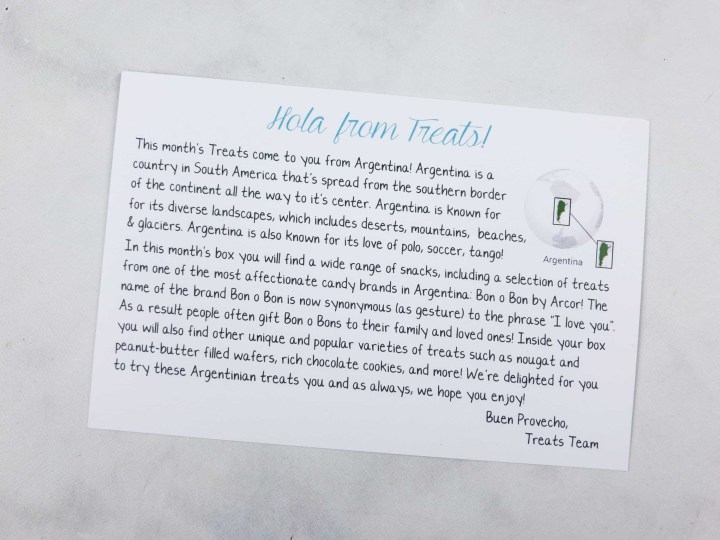 What a treat! We love it when a destination box picks a food culture that hasn't been done a dozen times, and this is our first Argentinian themed box!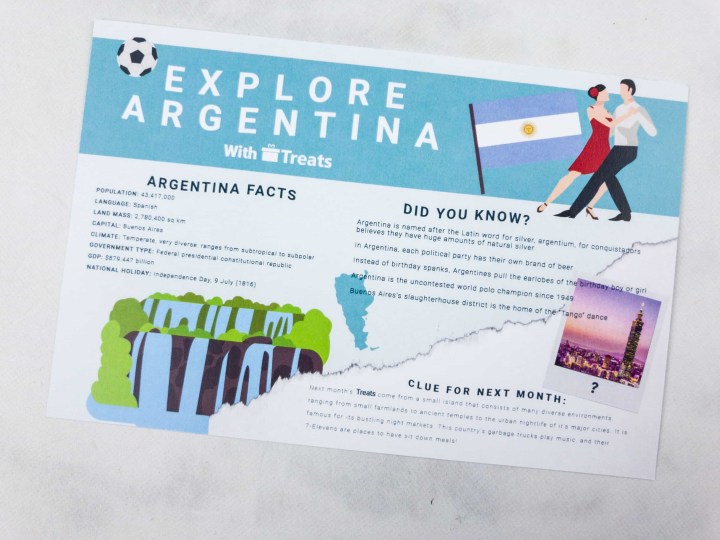 The back of the postcard points out some of the items with distinctly local and traditional character.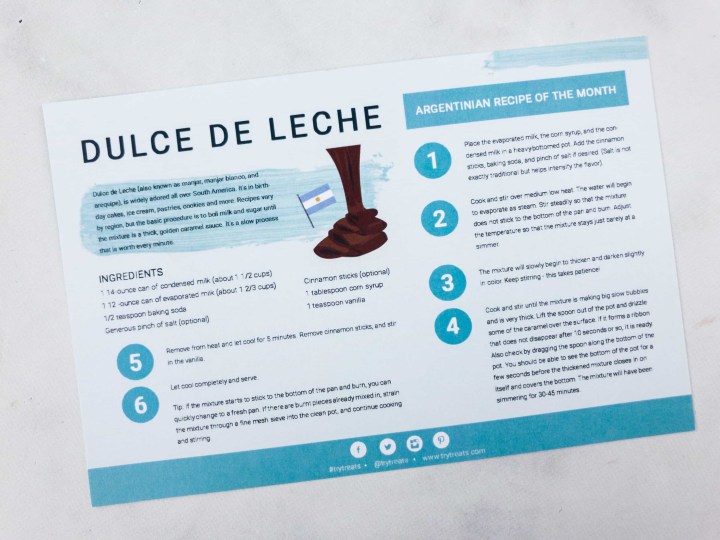 There's also a recipe card for a traditional Argentinian recipe.
There is also a handy info card that gives the name and maker of each treat, as well as a short description of each. It was cool to see that several companies make local treats in Argentina– some countries have only a single main bakery, narrowing the scope of products. The blurbs give you a sense of what to expect, but you'll have to check each treat's label (and possibly hire a translator) for more detailed info on ingredients and nutrition. Even with the card, the only way to truly appreciate everything is to taste it!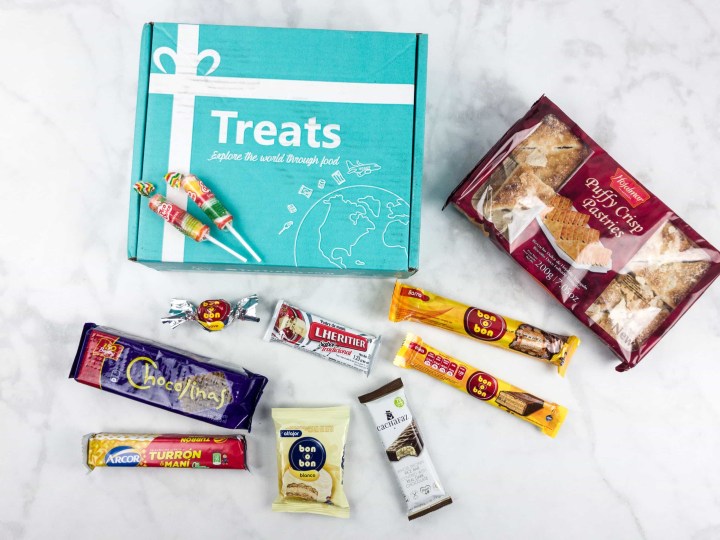 Everything in the box. The composition of each Treats collection depends on the local snacking culture, but there is usually a good mix of sweet and savory and individual and family packs. There were no huge packs in this Treats, other than the big bag of plantain chips. They made up for this by doubling up on many items.
Lheritier Pico Dulce Chupetin: This fun-shaped lollipop has a great traditional style – and it's bursting with traditional fruity flavors!  We're still not sure what the flavors are, but it seems to have a cult following sort of like Chupa Chups. Except just the one flavor!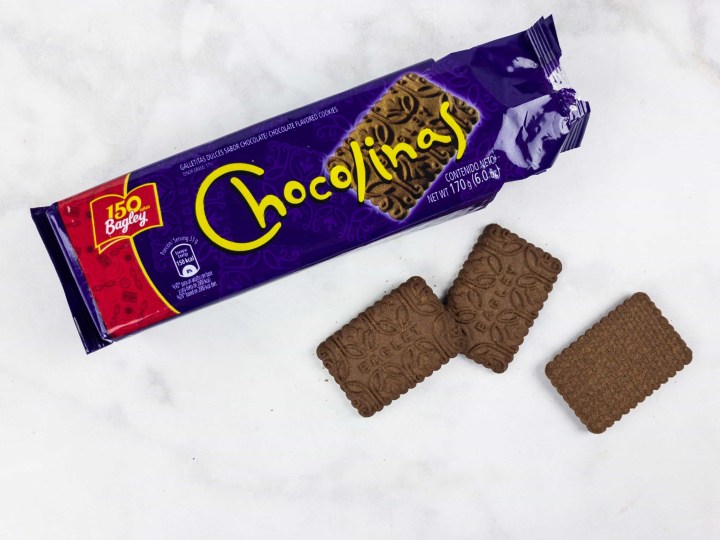 Bagley Chocolinas: These rich chocolate biscuits are super similar to the crunchy cookies found in many countries over – but these ones are chocolate!
Hojalmar Puffy Crisp Pastries: We love how Treats includes a large family style pack of goodies (or more than one at times!). We couldn't be happier with this simple but delicious selection.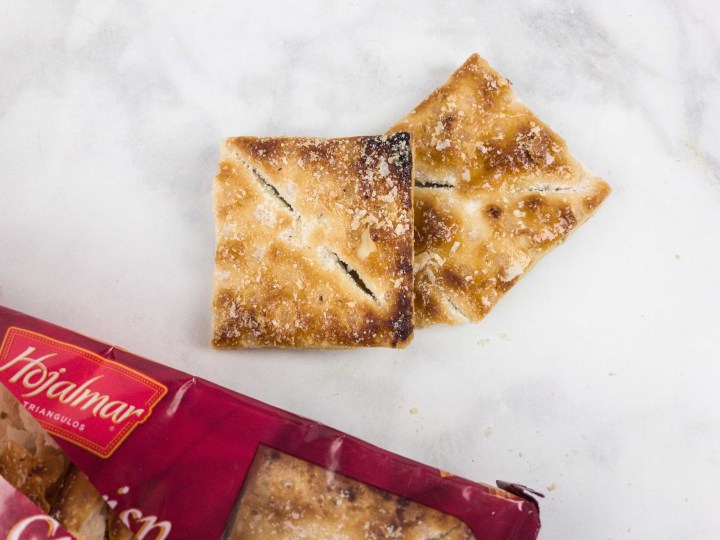 These buttery, flaky pastries are topped with sugar – and there's a lot of them. This simple treat really hit the spot and we plowed right through them!
Arcor Bon o Bon Alfajor Blanco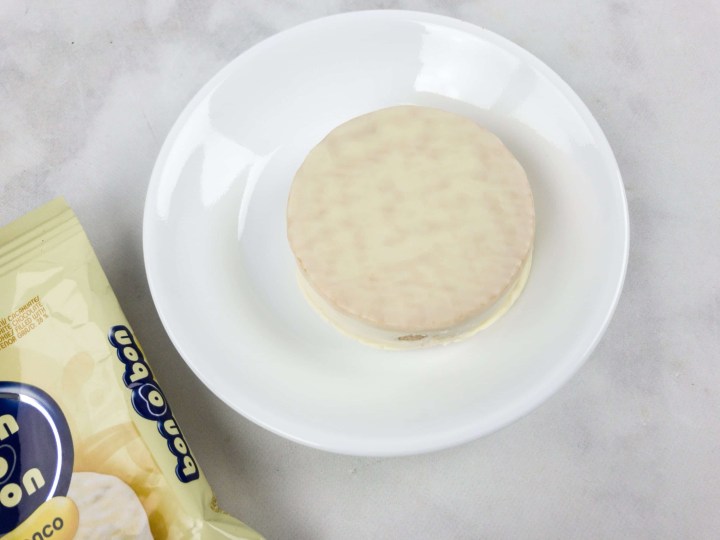 These cookies are caramel flavored and super yummy.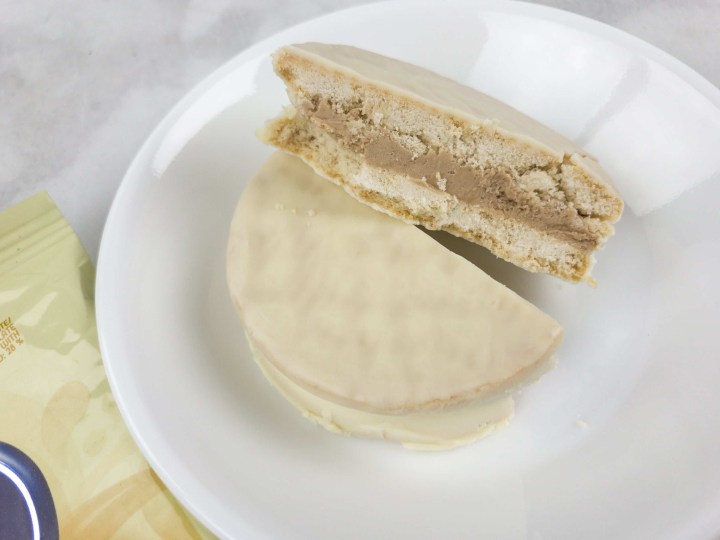 Even better, they're absolutely drenched in white chocolate — my favorite. The inside is peanut cream!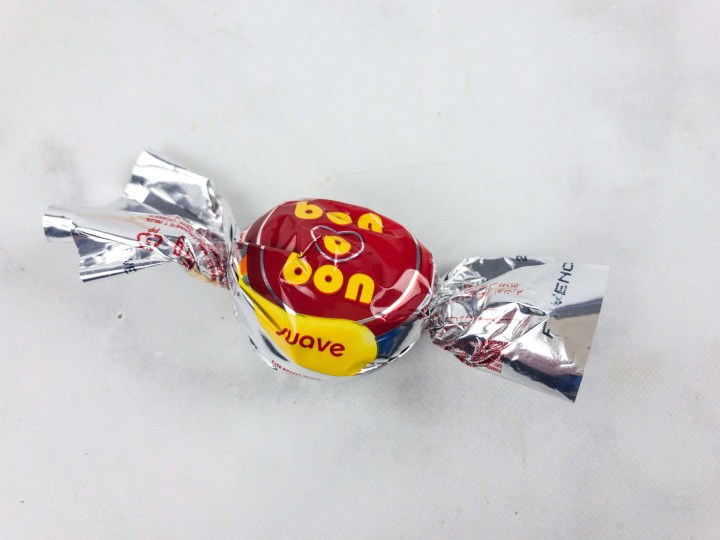 Arcor Bon o Bon Suave: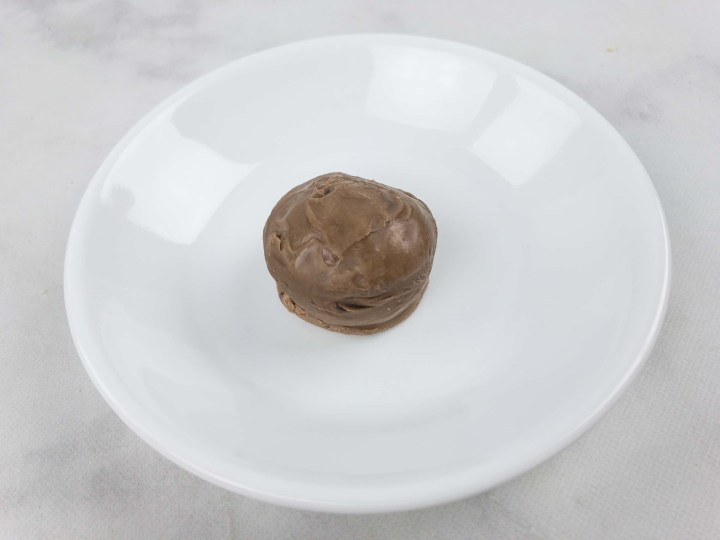 Hello – yum! These peanut filled chocolate bon bons have a wafer at the bottom that gives your brain a quick semi-sensation of a super mild butterfinger.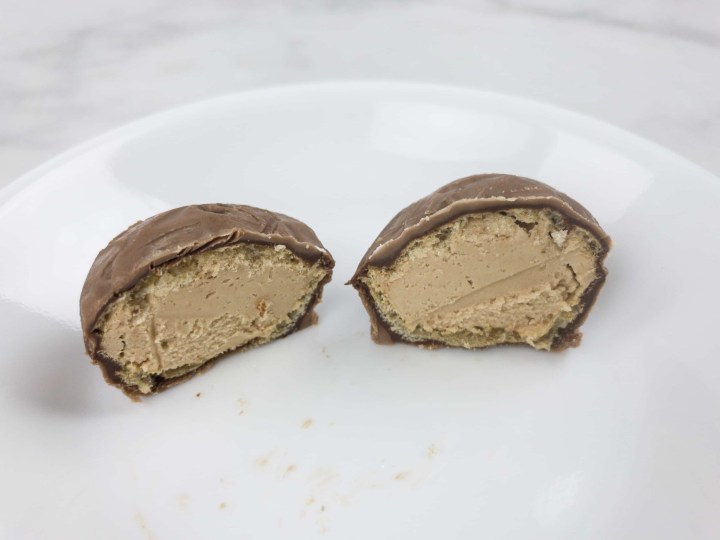 6But the flavor is pure peanut and chocolate and super delicious.
Lheritier Peanut Dessert Gluten Free Bar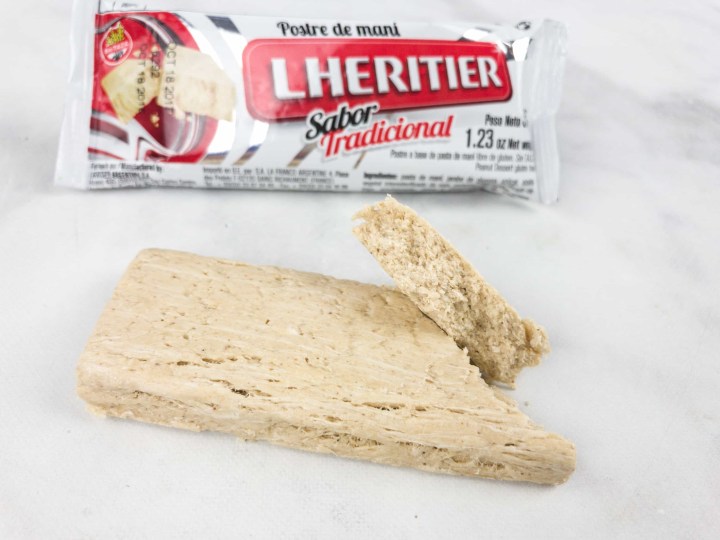 I actually noticed the lollipop is also labeled gluten-free. Bigger markets have better labeling. This mild bar is mostly peanut paste. Not as sweet as you might think, but interesting.
Arcor Bon a Bon Barra: I'm starting to notice a theme here – Barra and their Bon o Bon sub-brand is definitely a major player in the Argentinian candy market!
This bar is crisped cereal, filled wafer, and toffee, liberally coated in chocolate. Sweet and delicious.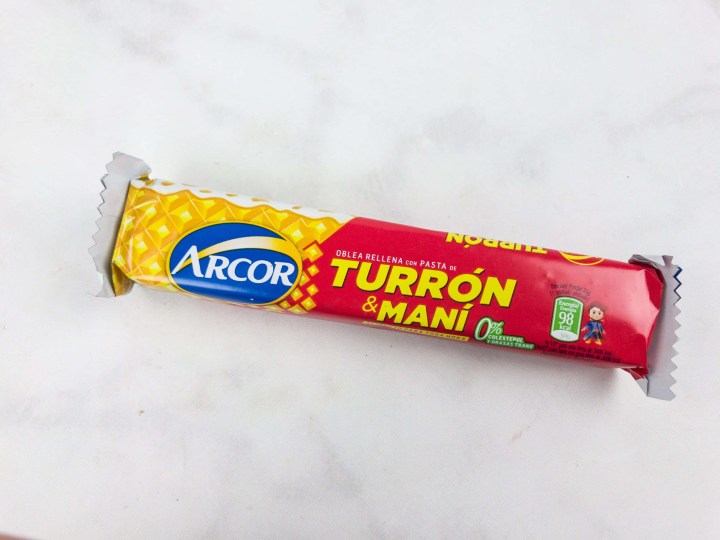 Arcor Turroncito de Mani Wafer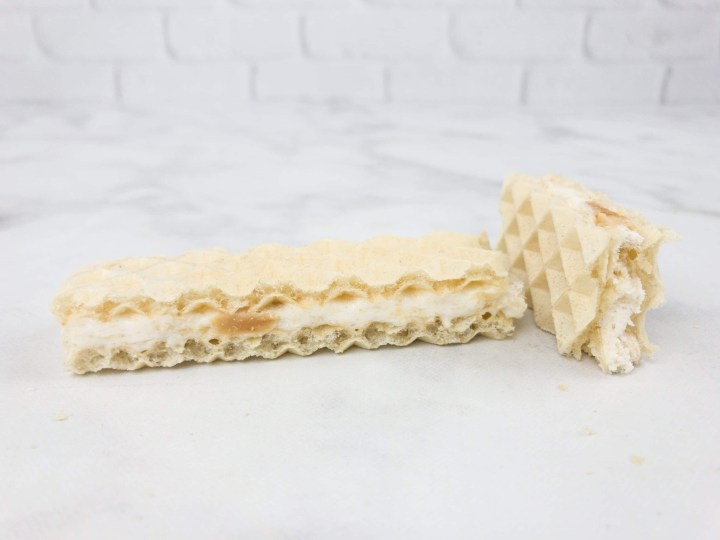 This light wafer is filled with nougat and peanut! Once you crunch into the wafer you hit the chewy nougat, and the peanut is a flavor surprise (making it one of Argentina's most popular candies).
Arcor Bon o Bon Oblea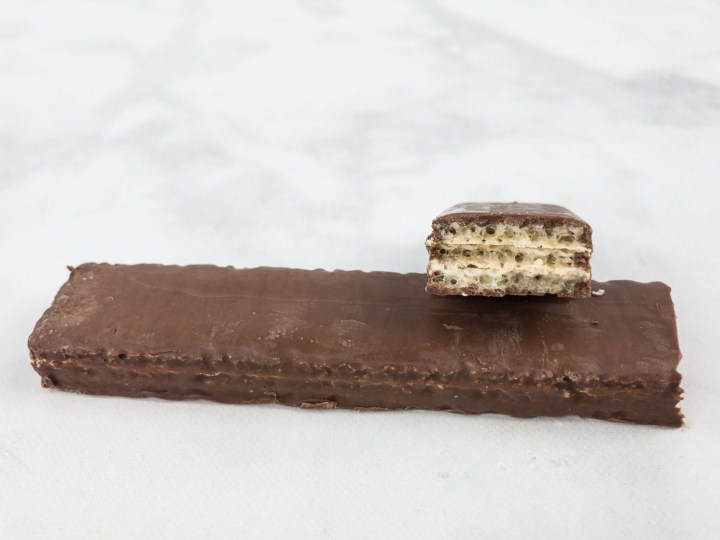 More Bon o Bon! It's not really a surprise to me that this bar is very similar to Eastern European treats – the influence is actually in a lot of these snacks. Peanut filled wafer, coated in chocolate. A great standard.
Chacafaz Rice Bar With Chocolate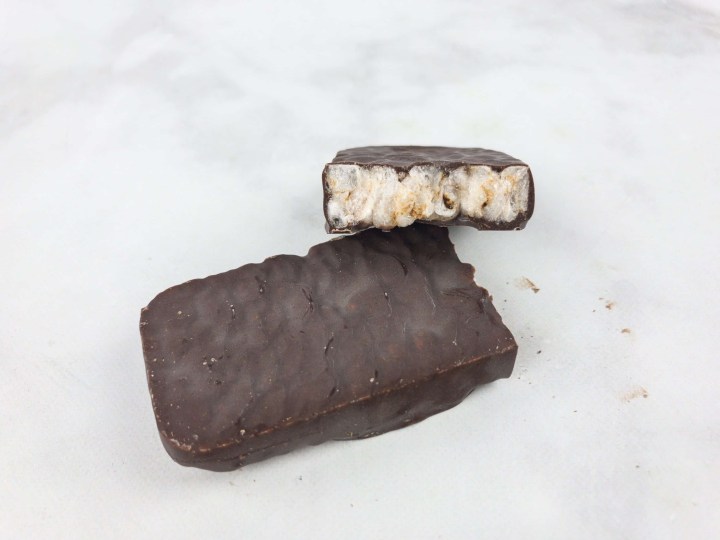 Well this is neat – it's like a rectangular rice cake. Sort of unusually for these local snacks the chocolate on the outside is a really nice high quality dark chocolate coating – and it plays off the neutral rice cake perfectly. This simple snack was fantastic.
We loved visiting Argentina through their snacks! While at first a little surprising that nearly everything was chocolate and/or peanut, it turned out not to be much of a surprise once you think about it. The lollipop and the flaky pastries were welcome respites from the chocolate overload (and maybe next time we need a few more savory excursions!).
Have you tried Treats yet? What did you think of the box?