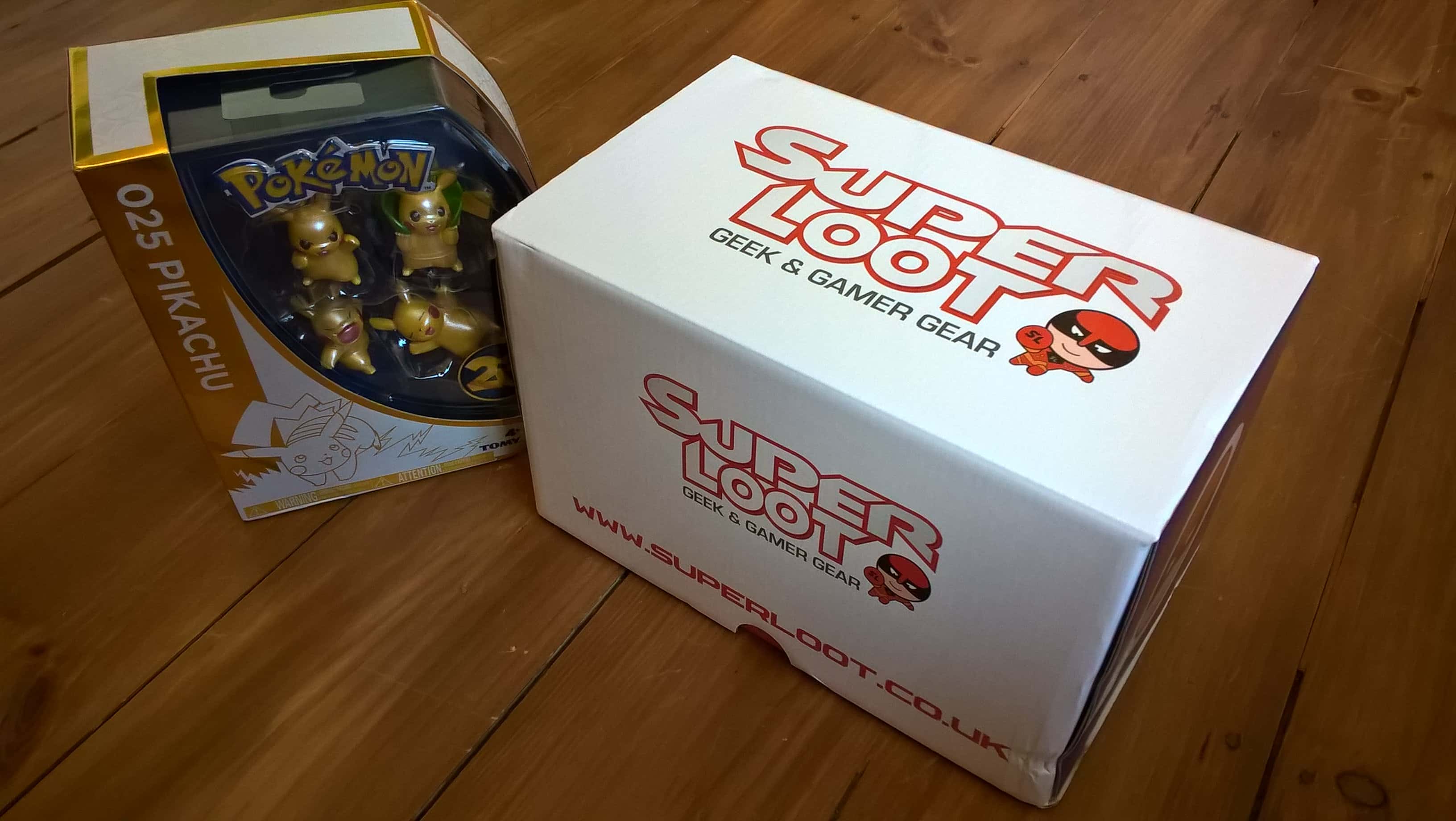 Super Loot Mystery Geek Box is a monthly subscription box featuring a mystery assortment of geek and gamer gear. Each month's crate comes with 5-7 items such as toys, gadgets, clothing and accessories.
The smart box design is really appealing and kept all the goods safe. My mystery box contained 5 items.
Before I review the items, I have to say that I really don't fit into the core demographic for this box. My knowledge of stereotypically geeky stuff is kind of limited, I haven't been proficient in a video game since the early 90s and it has been 10+ years since I've played a computer game. So bear with me as I bring an outsider's perspective to this box review!
DEAL:  For a limited time only, get your first month for only £16.99 (instead of £19.99)! Deal applies automatically, just visit and subscribe OR get 10% off your subscription when you use coupon code ENGAGE.You also get 30% off your shop order with coupon code HELLOSUB.
The first item is Pokemon 025 20th Anniversary Special Edition Series 2 Pikachu Mini Figures ($15.95).  This item was too big to fit in the box, but it arrived in good condition in a large plastic postage bag alongside the box. The little pearlescent figures are really cute Pokemon collectables.
The box also contains an Super Mario Collectible Mug. I received the Donkey Kong mug, which is one of 8 mugs in the series.
The mug is official Nintendo merchandise and is a good quality, sturdy ceramic mug with a simple, head-scratching Donkey Kong graphic.
In sticking with the Super Mario theme, there is a super cute tote bag with lime green Yoshi graphic. Again, this Yoshi Tote Bag is official Nintendo merchandise. The material has medium thickness, so probably not the toughest tote out there, but of decent enough quality for regular use.
The box also contains a Fallout 4 Keyring featuring an explosive Vault Boy.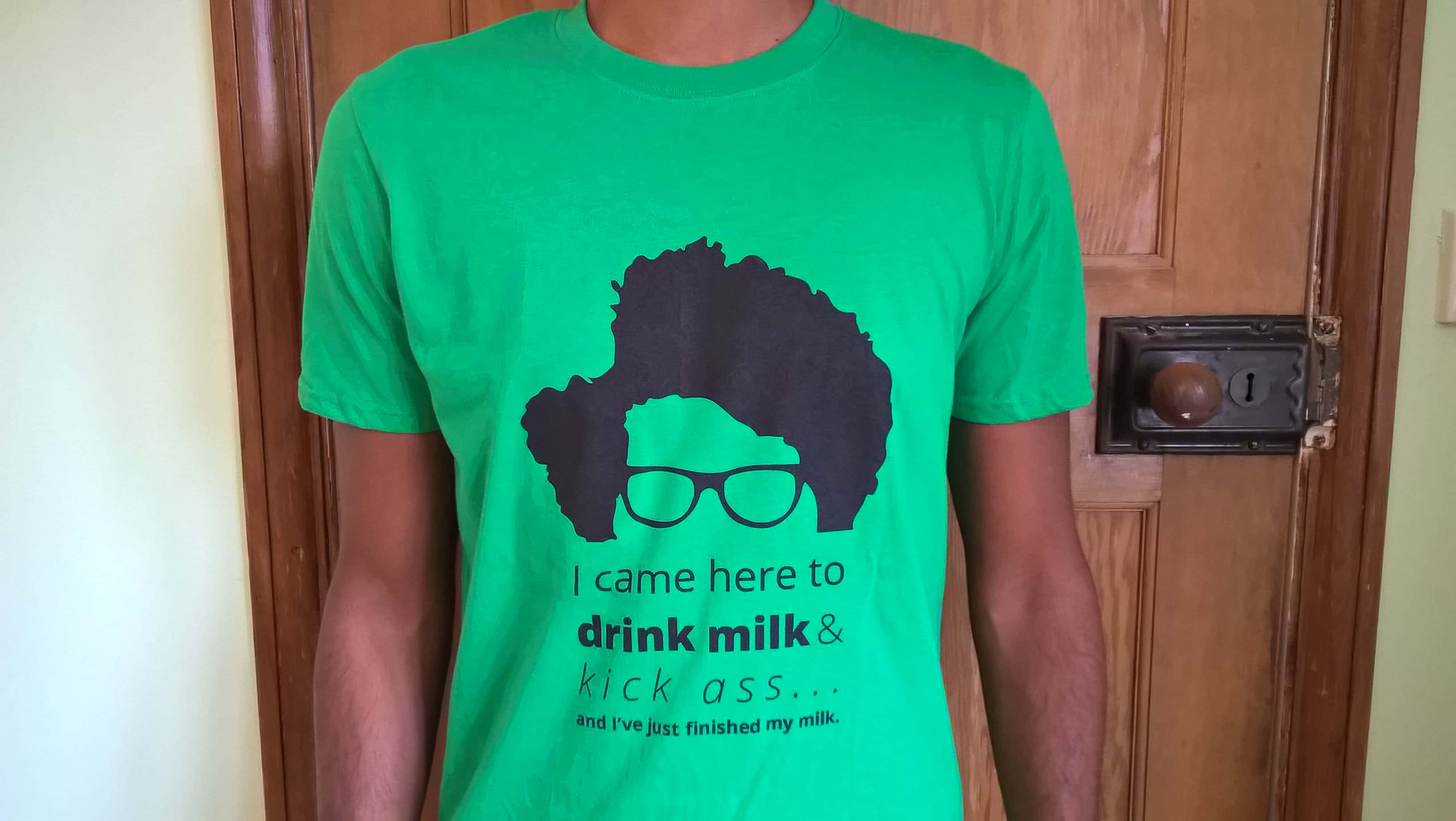 And finally, every mystery box includes a T-shirt. I received an IT Crowd T-shirt. This is great because, well, I'll take any excuse to think about Richard Ayoade! The medium size shirt fits my husband perfectly, and given his love of milk, is also a perfect fit thematically.
The Super Loot Mystery Geek Box delivers a great mix of merchandise to subscribers. Even as someone without much geek or gamer knowledge, I enjoyed discovering the contents. It's also cool that Super Loot encourages subscribers to share their unboxing on social media, with a chance for the most impressive to receive a surprise bonus gift in their next box.
Visit Super Loot Mystery Geek Box to subscribe or find out more!