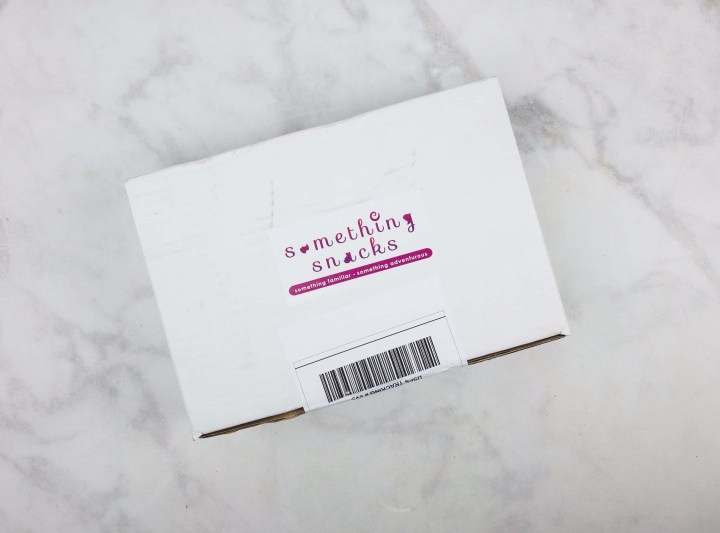 Something Snacks is a monthly subscription box that brings you snacks that are something new, adventurous and something familiar – for only $13 per month. There's always at least 1 salty, sweet, international, and healthy conscious snack in every box of Something Snacks.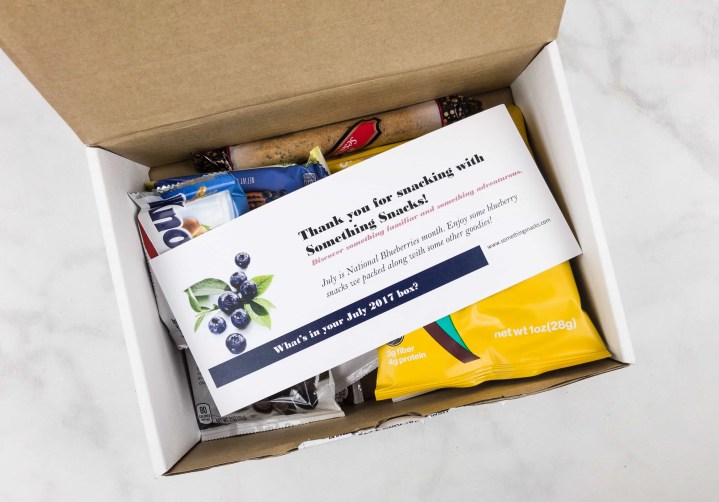 Every month has a fun theme — July is National Blueberries month!
DEAL: Get $3 off your first box! Use coupon code TRY3NOW.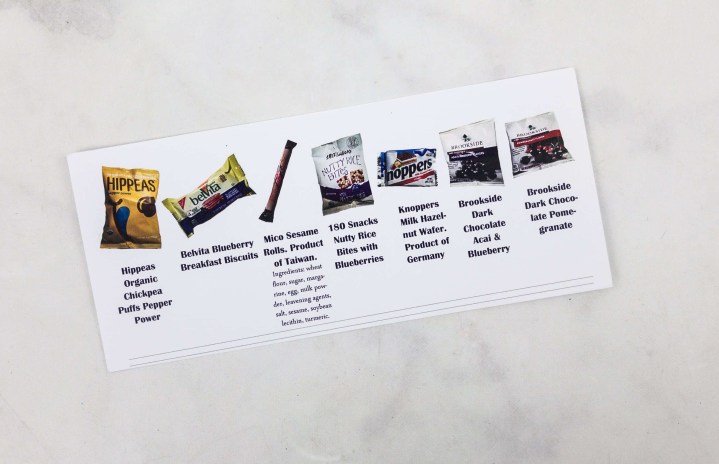 The information lists of all the goodies. The card simply names most of the snacks, but they added a helpful feature – a description and translation of ingredients for the items with foreign language packaging.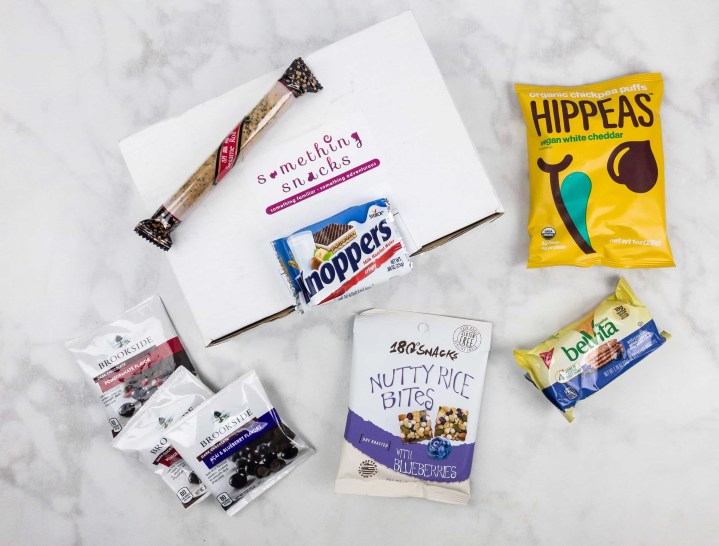 Everything in my Something Snacks July box!
Hippeas Organic Chickpea Puffs Vegan White Cheddar ($2.33): Chickpea flour gives these a better protein/carb ration than your typical puff.
The vegan cheddar flavor was surprisingly good – slightly sharp and a good complement to the hearty base flavor of the chickpea.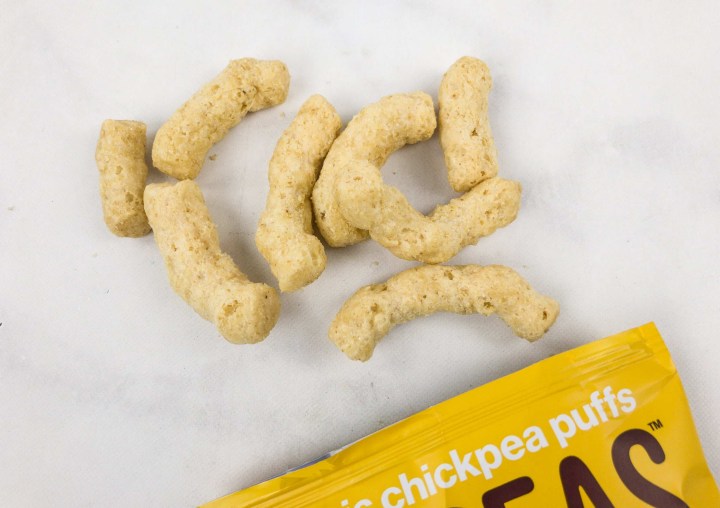 The texture was very satisfying, as it held its crunch.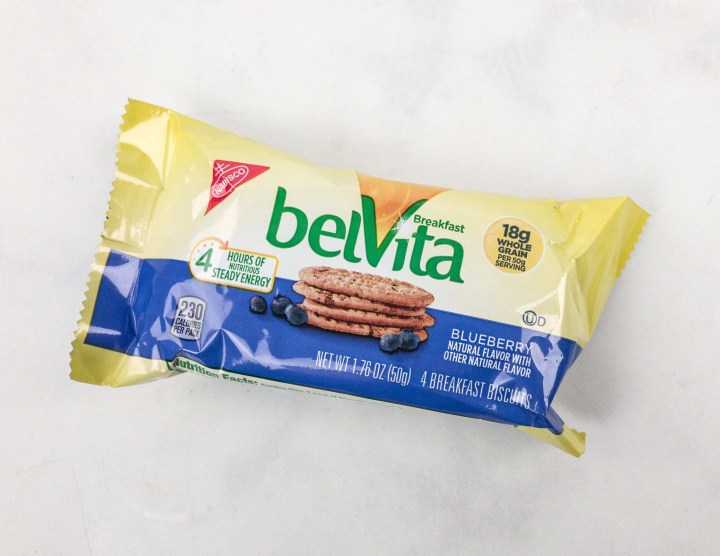 Belvita Blueberry Breakfast Biscuits ($1.17): We love these as a quick breakfast. The whole grains are very filling, and the sweetness feels like your are eating a cookie for breakfast.  At 230 calories a pack, we usually split a pack between two people.
180 Snacks Nutty Rice Bites With Blueberries ($0.89): These have a wonderful light crispness and a great balance of sweet and hearty flavors.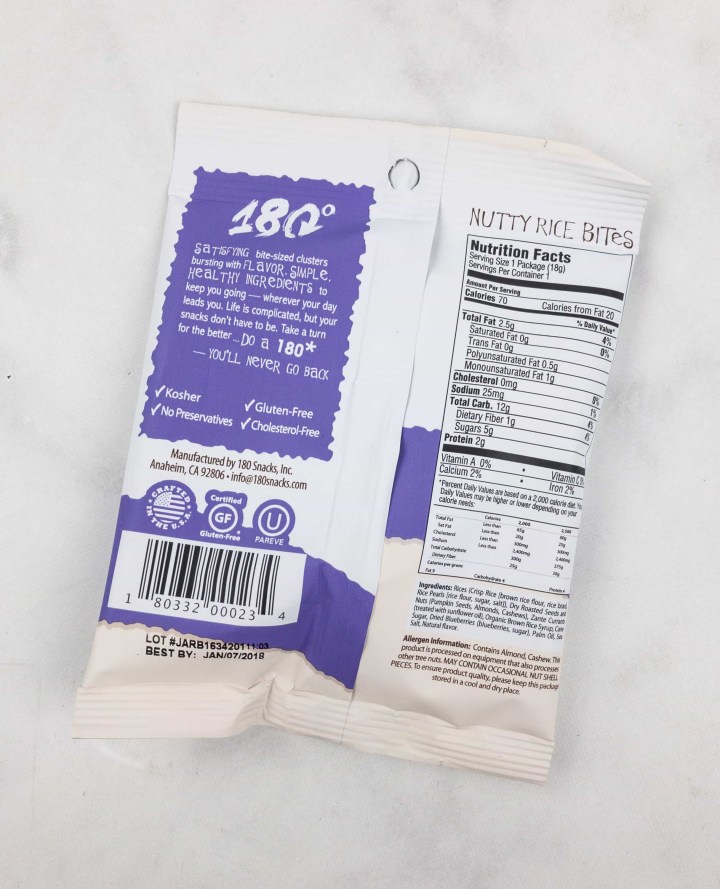 These are gluten-free and very light textured.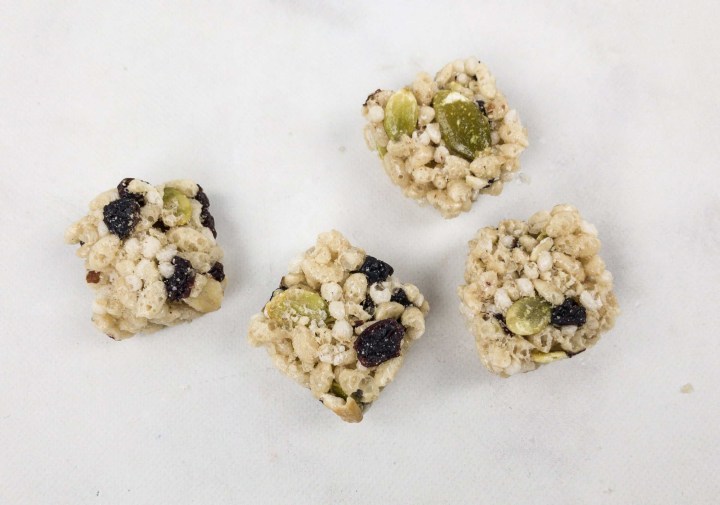 The combo of pumpkin seeds and blueberries really hits the spot!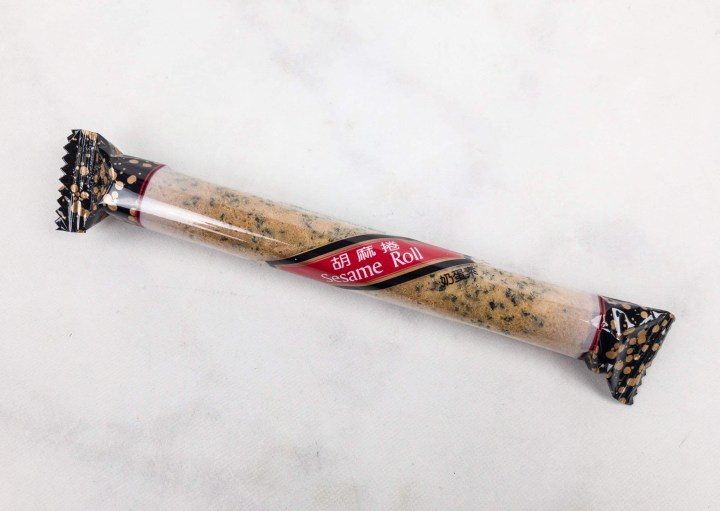 Mico Sesame Rolls: this looks like a pirouette or "crunchy crêpe" rolled cookie, but it is very savory.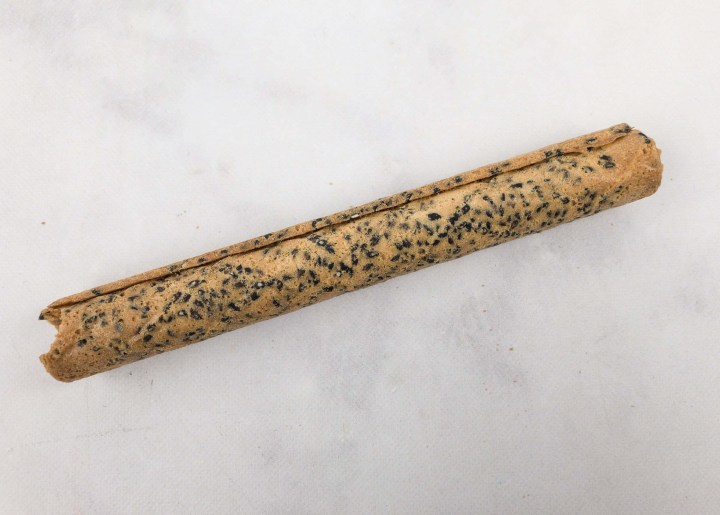 The dark sesame has a deep flavor, but it isn't as smoky as I thought it might be. It does neutralize any sweetness in the biscuit portion. The texture is very light and crisp.
Knoppers Milk Hazelnut Wafer ($1.33) This 5 layer hazelnut bar is amazing!
It combines a plain wafer, white creme, hazelnut, and cocoa creme into a single crispy sandwich. It's great for anyone who can't decide on just one flavor!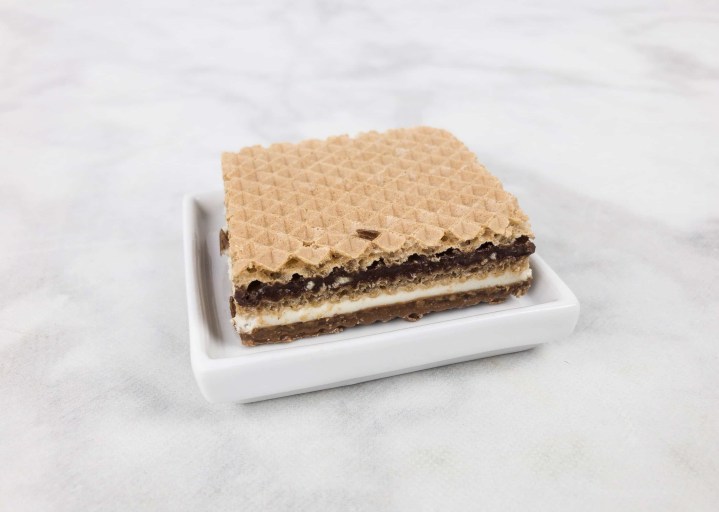 It comes as a great big thick square. I love that you can eat it without even getting your hands messy.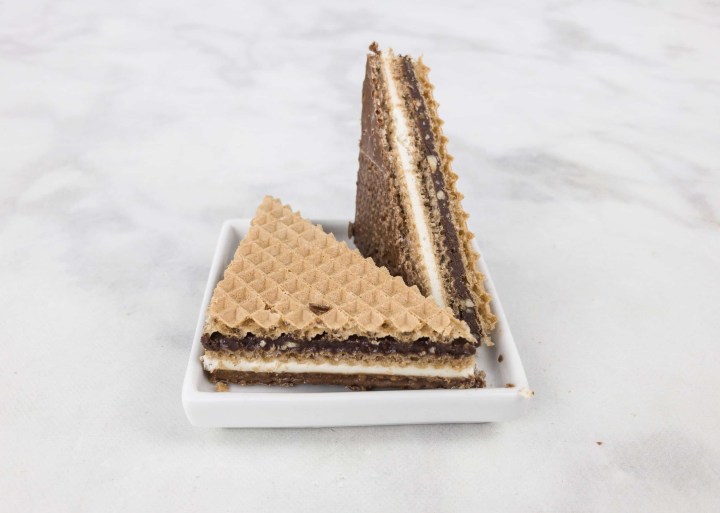 Inside the crispy goodness are wafer layers, a milk cream layer, a chocolate hazelnut layer, and a milk chocolate layer on the bottom!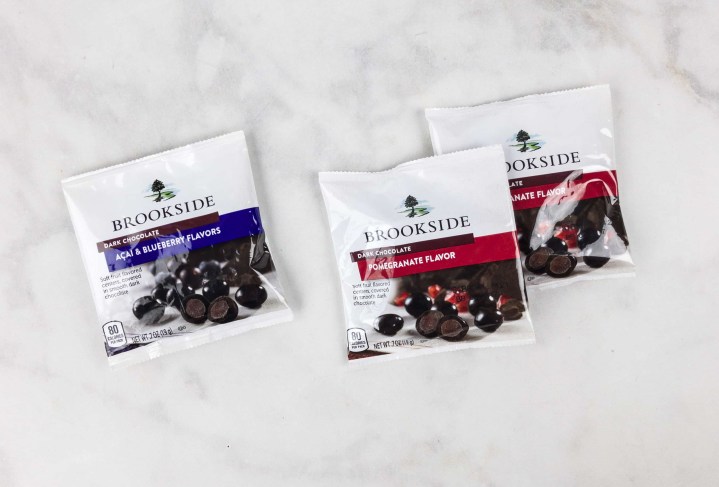 Brookside Dark Chocolate Acai & Blueberry Flavor ($0.37): Little chocolate balls with a berry flavored filling. The sweet acidity of the acai is great with the mellow sweet of the blueberry.
Brookside Dark Chocolate Pomegranate Flavor ($0.45): Pomegranate has a perfect cran-raspberry type quality for pairing with dark chocolate.
Something Snacks delivers on their curation promise, and we thought the box as a whole was tasty and fun. About half the box fit the blueberry theme, but it was all yummy! Though the box had a lot of sweets, they were able to work in superfoods, whole grains, and puffed ancient grains to keep it light and avoid a sugar bomb. We liked their ability to deliver tasty treats yet incorporate some nutrition, too.
What did you think of Something Snacks?