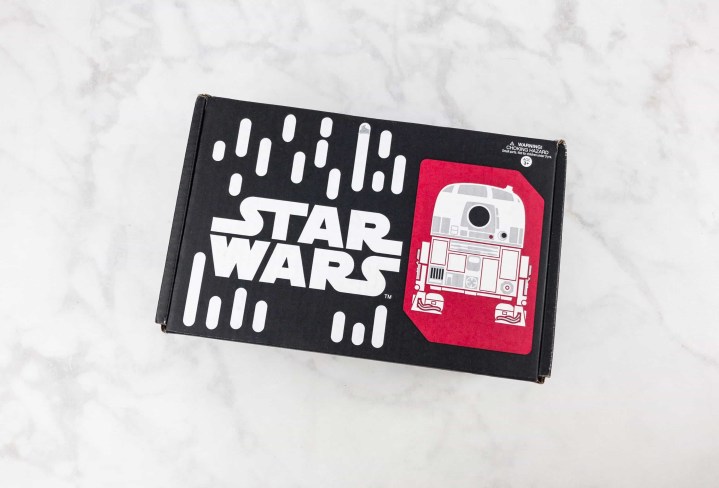 Smuggler's Bounty is a bi-monthly Star Wars subscription box from Funko and the only official Star Wars subscription box (in the galaxy). Everything inside is 100% exclusive to the box and designed in collaboration with Funko!  Funko also produces the Marvel Collector Corps Box, the DC Comics box Legion of Collectors, and Disney Treasures.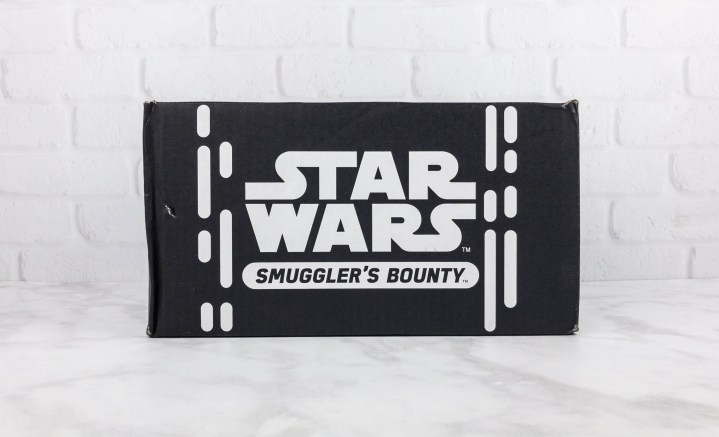 Behold! Your share of Smuggler's Bounty!
The theme for July 2017 was DROIDS! This month's patch and pin welcome you upon opening.
Everything inside the Smuggler's Bounty Star Wars box for July!
This box either didn't have an information card or ours was missing the card. This happens frequently with Funko boxes.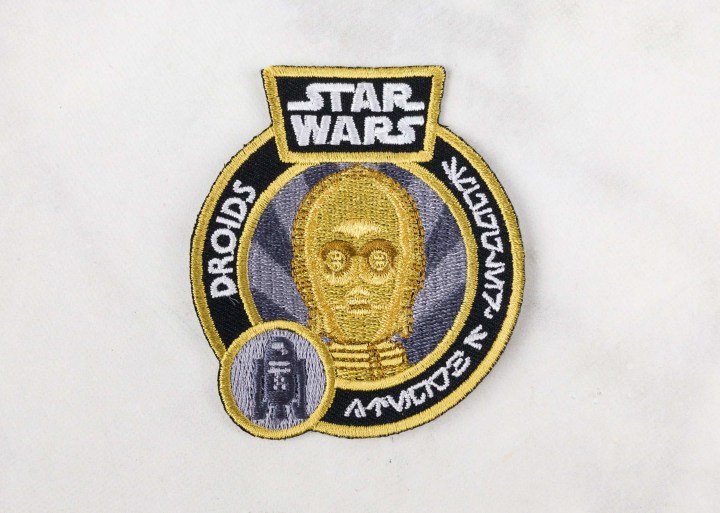 C-3PO & R2 Patch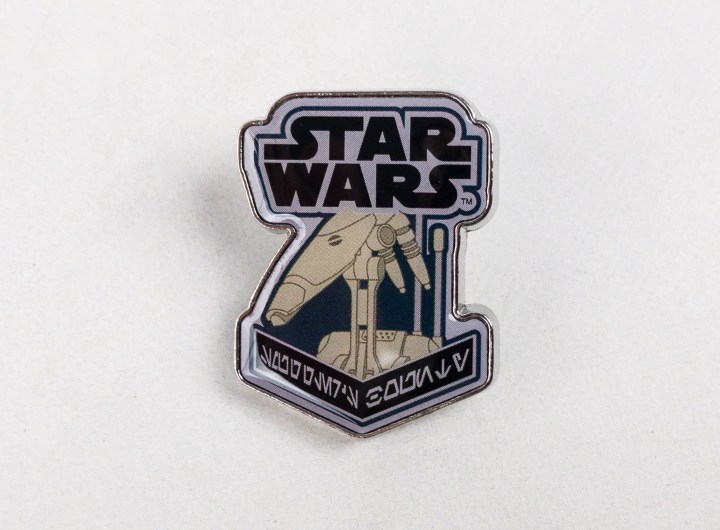 Battle Droid Pin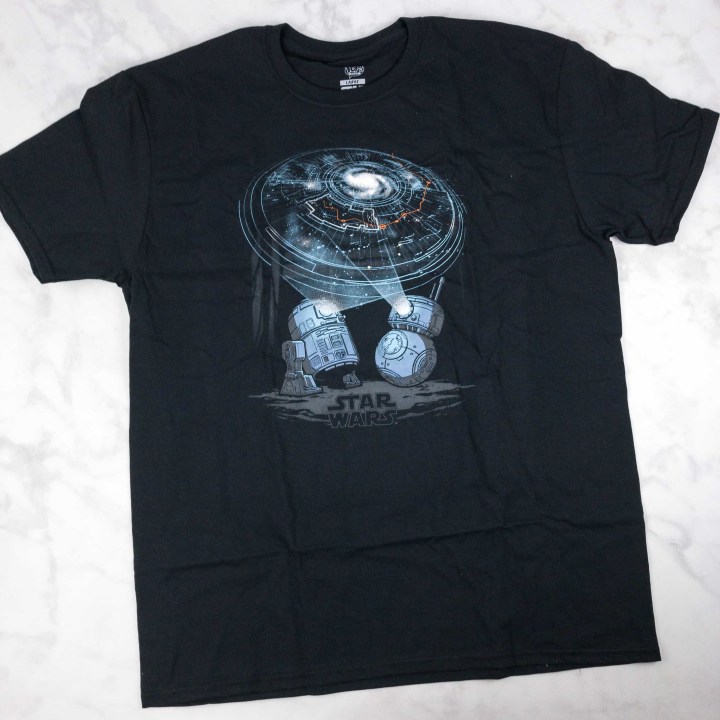 C-3PO & BB-8 Projection Shirt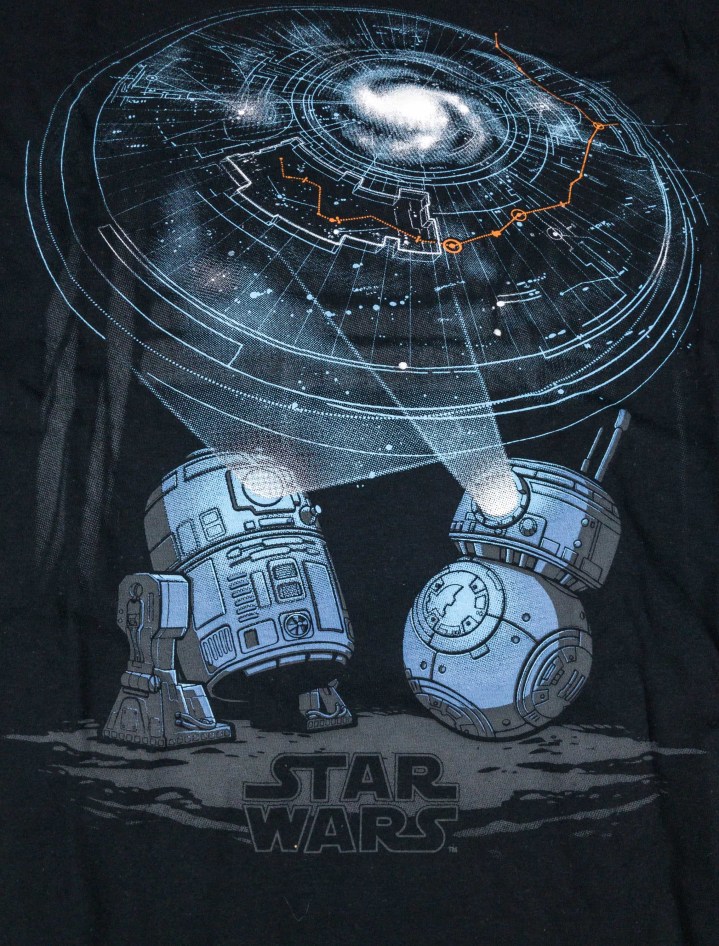 This is one of my favorite shirts of all time! These two together, joining forces to create a unified projection right out of Ep 7. Amazing!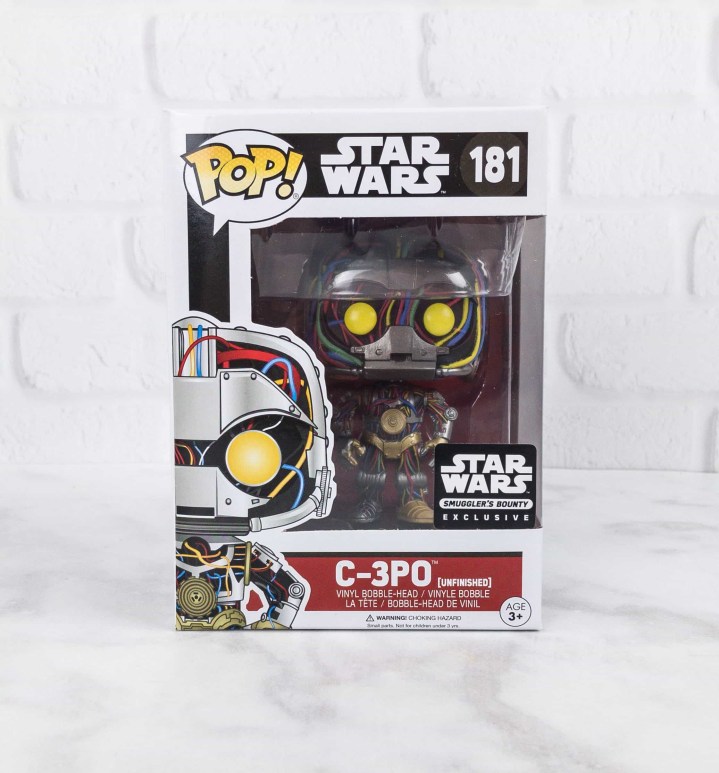 Funko Pop! C-3PO [Unfinished] Vinyl Figure ($29.95)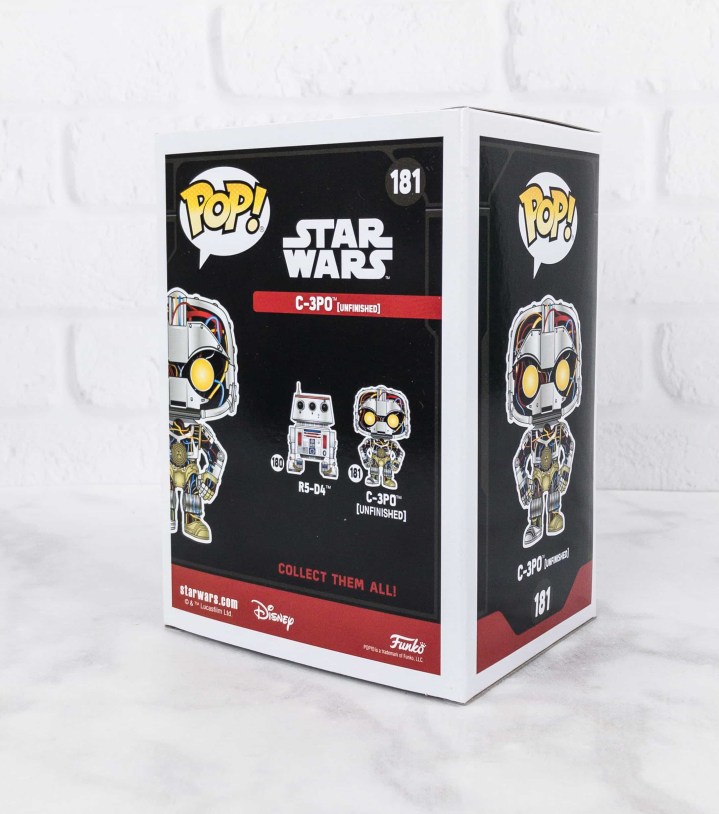 One of the most unique Pops in this box, or really that I've ever seen!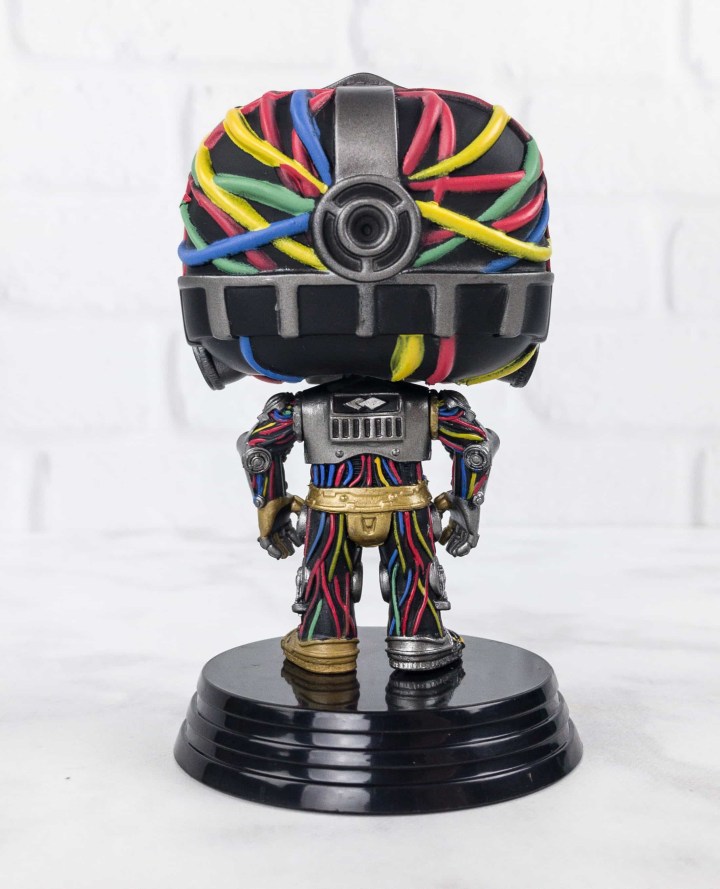 Such a great idea to do an unfinished 3PO – it's so vibrant, fun, and eye catching.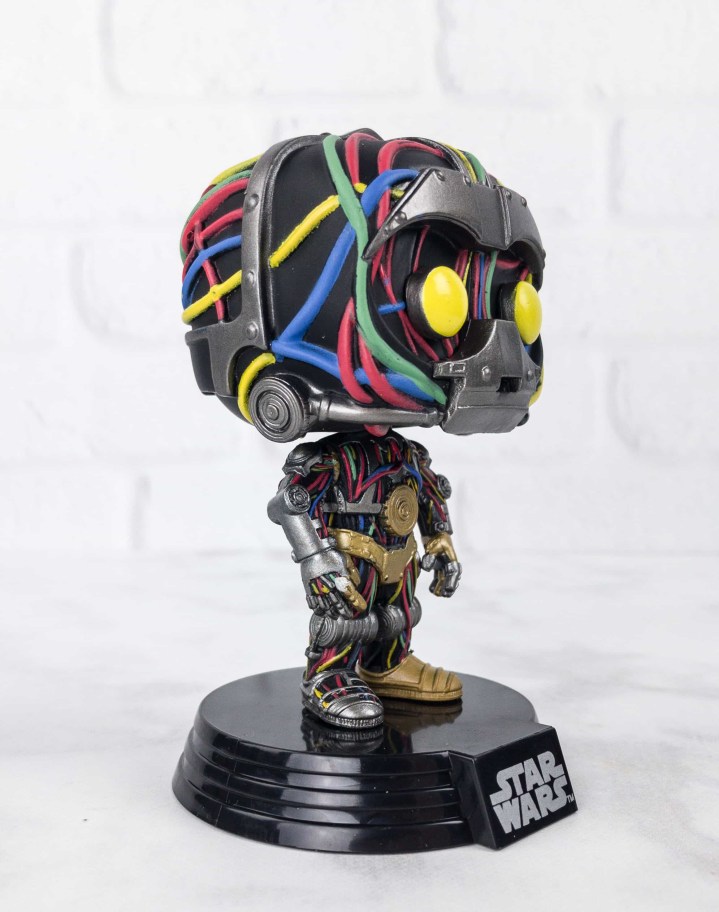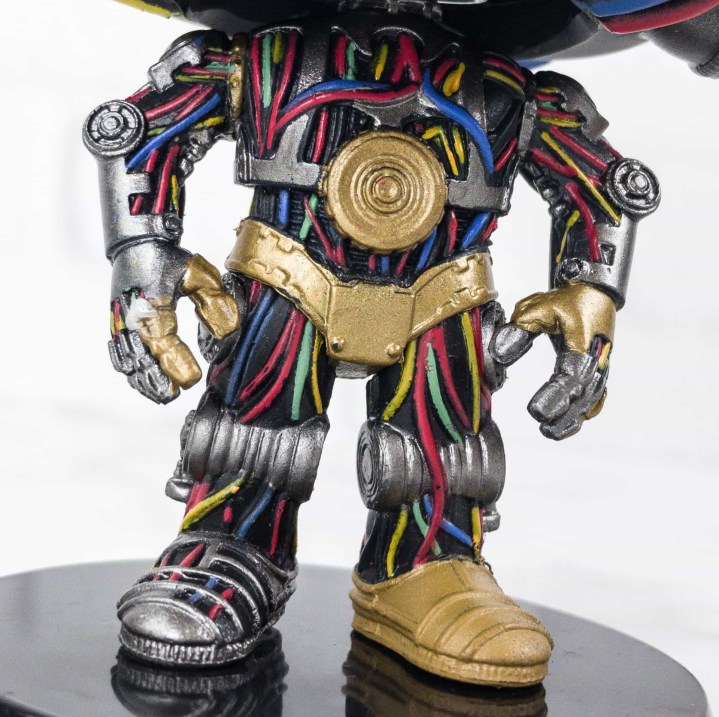 A great look at his wires and joints.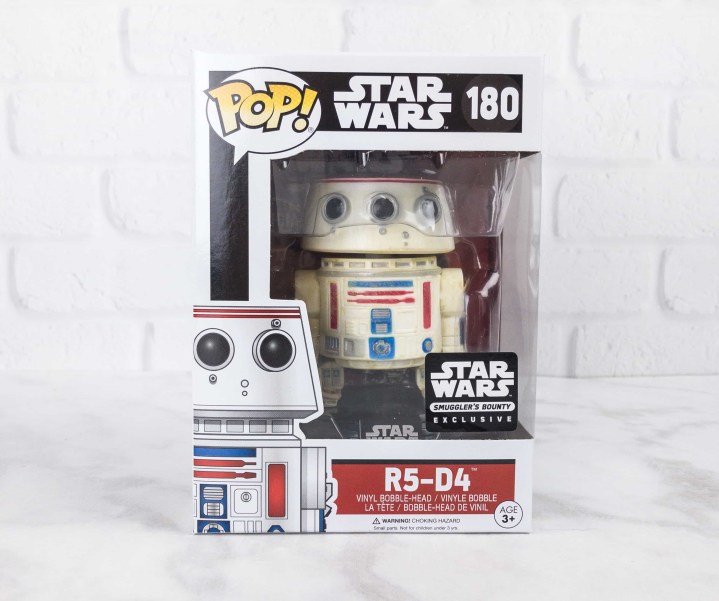 Funko POP! Vintage R5-D4 Vinyl Figure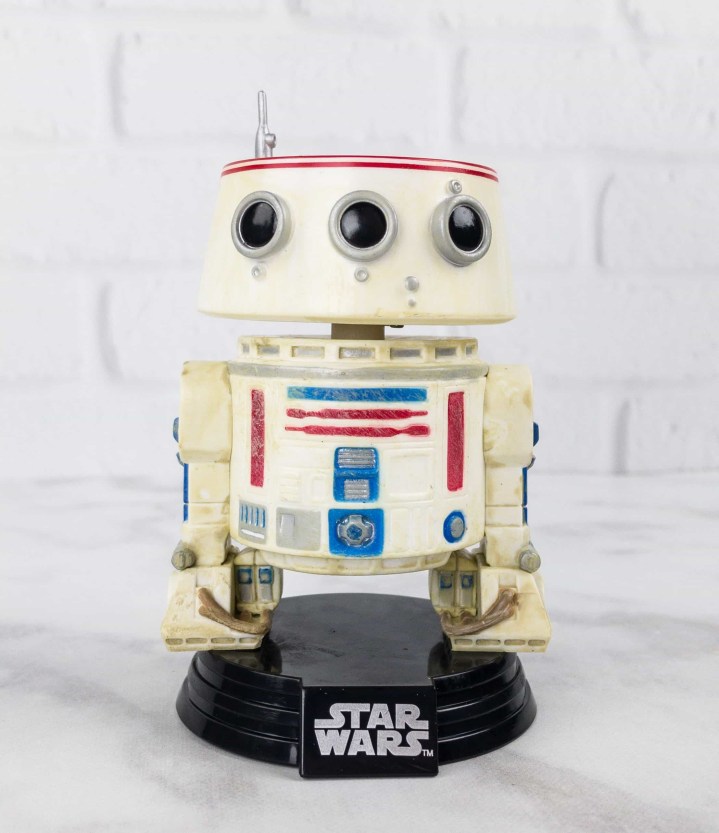 Sorry R5-D4 – your designation is a mouthful and you just didn't make the cut!
The vintage look is fun on this one, but I do love some of the jazzier straight out of the universe looks (like my Cantina R2D2!).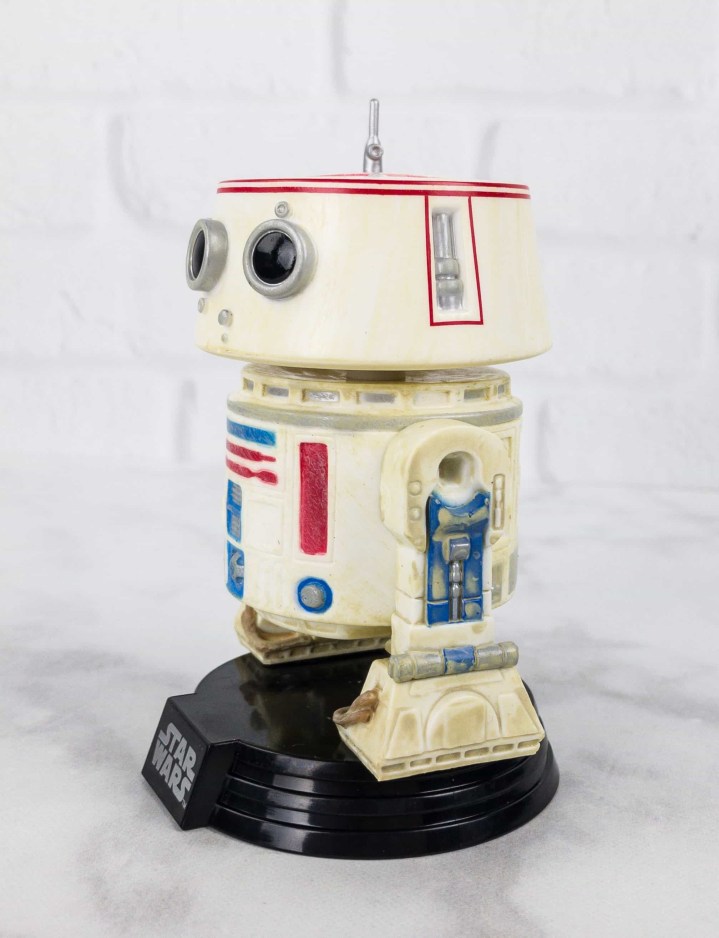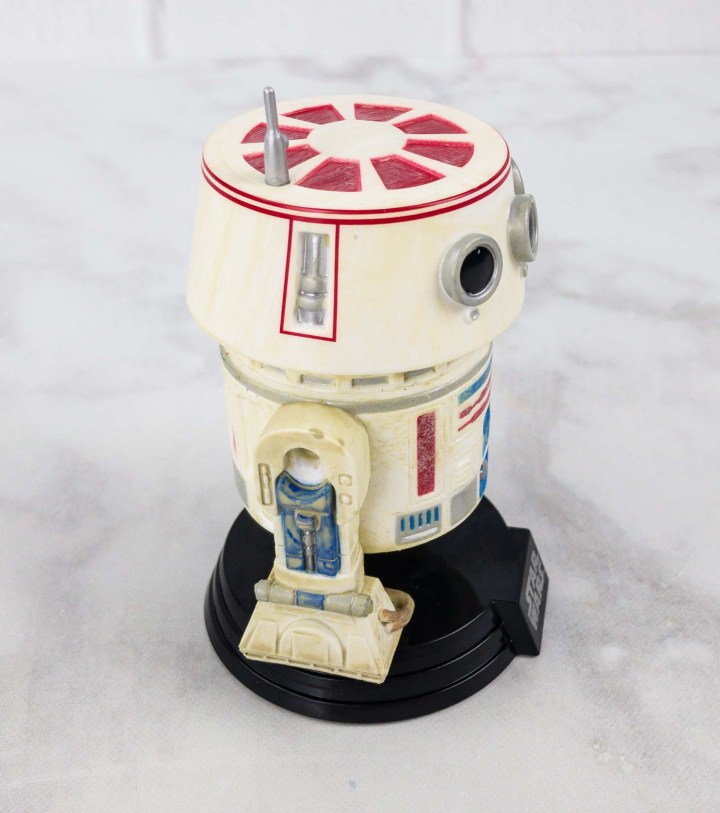 You can just feel the Tatooine all over this droid!
This was definitely a solid box for me – but not a wow, and I think I'm wanting to see another huge win. That being said with 2 Pops and the totally amazing shirt, plus making sure our favorite droids were well represented, I was happy with this box.