RawBox is a quarterly subscription box promising healthiest snacks and cleanest lifestyle products. The snacks are all raw and plant-based, free of gluten, wheat, dairy, soy, and many other common food sensitivity triggers. And the lifestyle items are chosen based on the same criteria. I'm not raw or vegan, but I love finding all sorts of new and healthy treats that make me feel good about snacking and lifestyle items that I feel good about using!
Here's a peek at everything in this quarter's box – yum, yum, yum!
DEAL: Save 15% on your first subscription! Use coupon code WELCOME15OFF.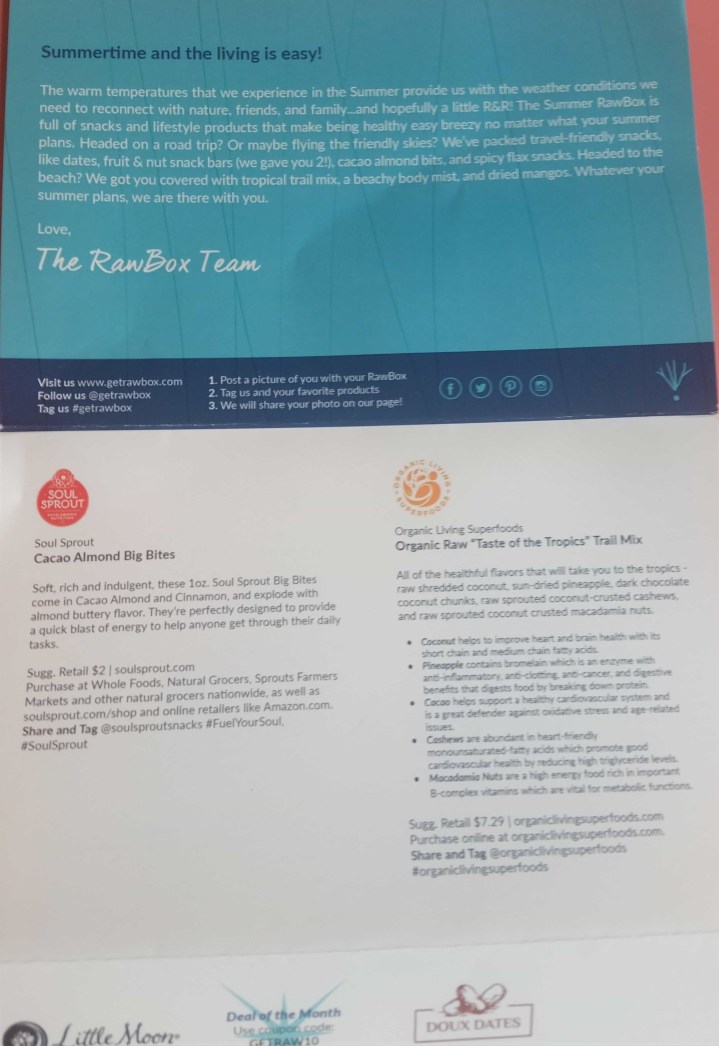 The theme for this quarter's box is "Summertime and the living is easy."
My favorite thing about RawBox — other than the delicious food goodies — is the information card. It's HUGE (too big to be a decent photograph) and has so much data. In addition to providing details about the items, it includes suggested retail prices, websites of manufacturers, and where to purchase. There are also usually some recipes or ideas on how to best use or enjoy the items.
Let's see what tasty things were in this box.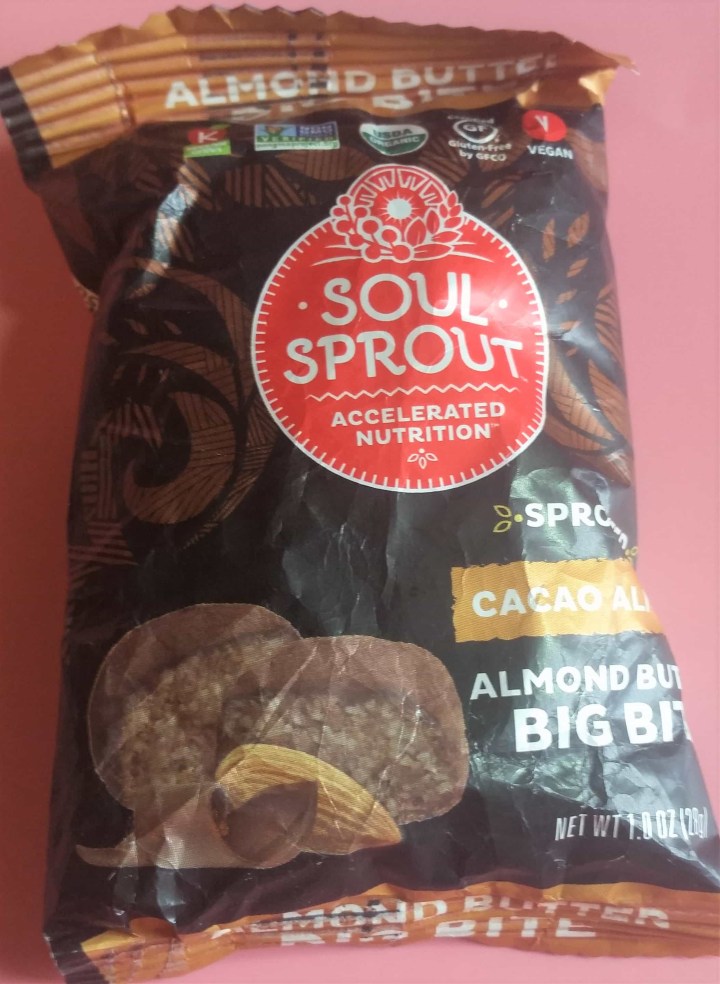 Soul Sprout Cacao Almond Butter Big Bites ($2): Yum! These are delicious. Chocolatey, almondy happiness. I liked these more than I expected to… and I definitely want to buy more.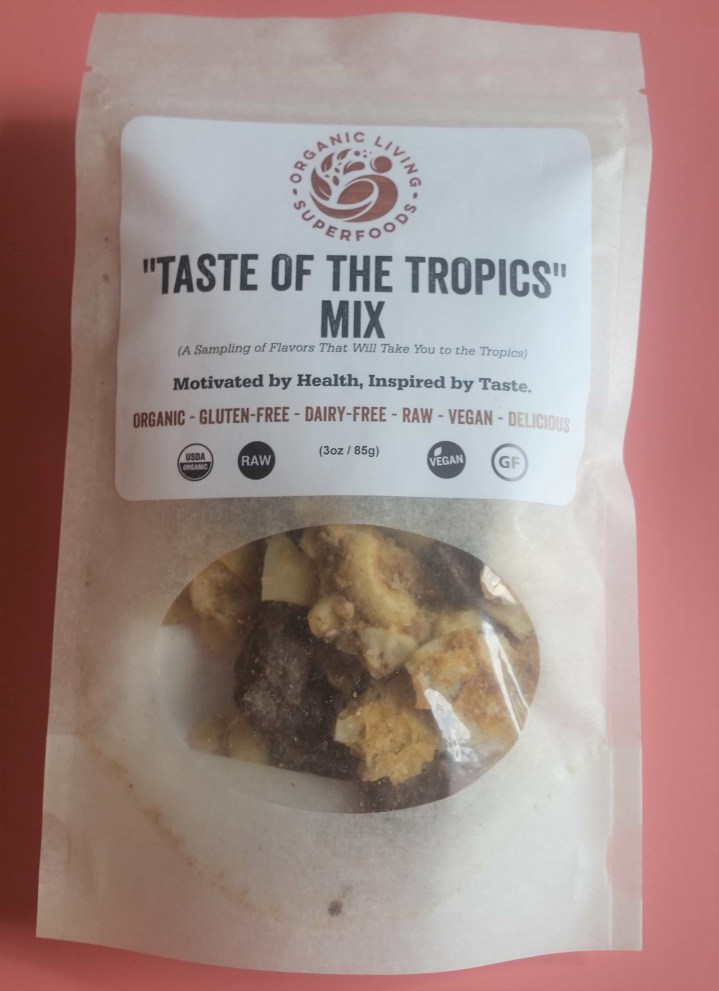 Organic Living Superfoods Taste of the Tropics Mix ($7.29): Coconut, pineapple, dark chocolate chunks, cashews, and macadamia nuts. Oh my! This snack was also amazing. Just the right amount of sweet and crunchy to be totally satisfying.
Little Moon Essentials Beach All You Want Tropical Mist ($3.15): First of all, I just love the name. Second, this fun little essential oil spritz smells amazing. With coconut, tangerine, and sandalwood oils, this spray creates an atmosphere of a tropical paradise. Perfect for enjoying with the fun tropical themed snacks in the box!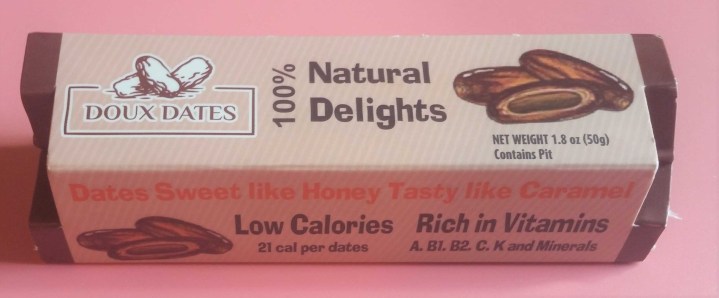 Doux Dates ($2): These tasty little dates are almost like eating candy. You can't quite forget that they're healthy… but almost!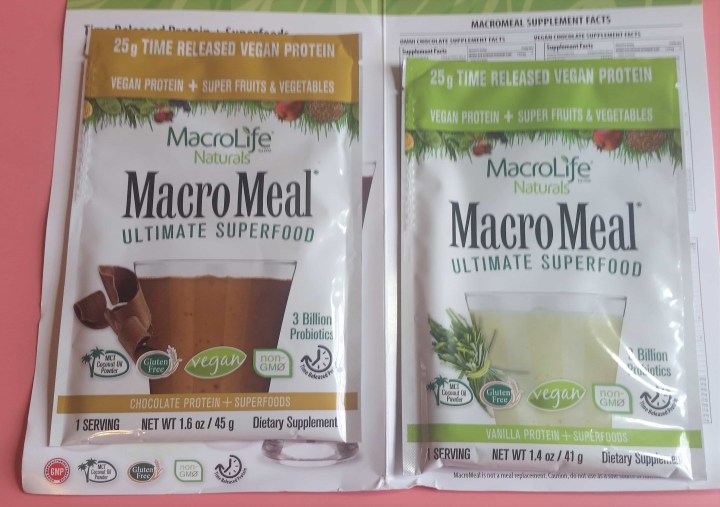 Macrolife Macro Meal ($3.85/packet): These protein powder packets include not just 25g of protein, but also super foods, fruits, and vegetables. I love protein smoothies and these powders mixed in easy and tasted good too.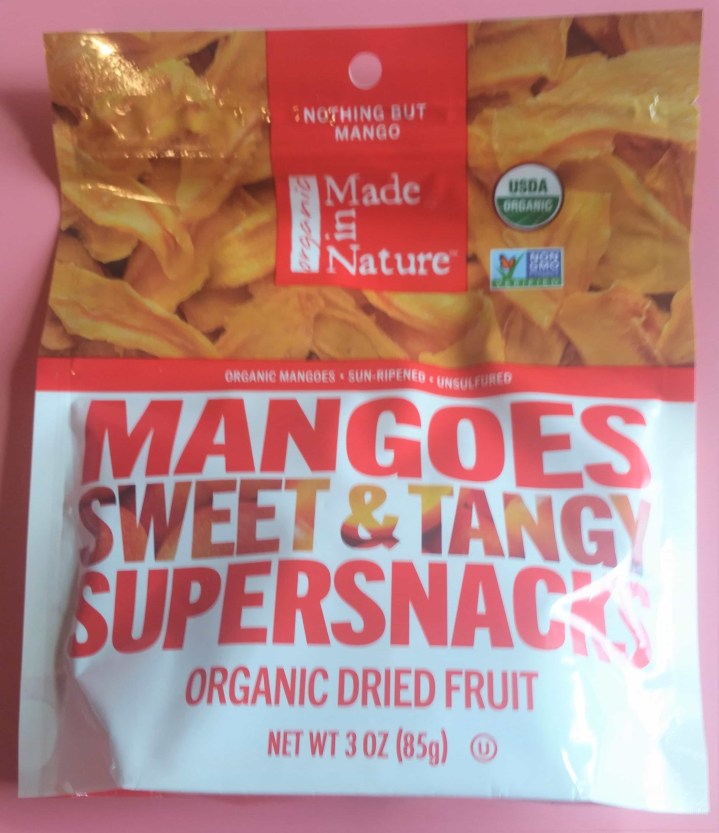 Made in Nature Mangoes ($4.75): I am a big fan of Made in Nature dried fruit… and this was no exception. I hadn't tried dried mangoes on their own before, only as part of granolas, but these are super tasty.
RooBar Energy Bars ($1.79/bar): RawBox included two tasty flavors of energy bars (plus a funny little sticker – their mascot kind of looks like a superhero poop emoji, but hey). The chia coconut bar was definitely on point with the theme of the box, but I preferred the cacao nibs bar. Both made great snacks & super clean… just a few ingredients, mostly dried fruits and nuts.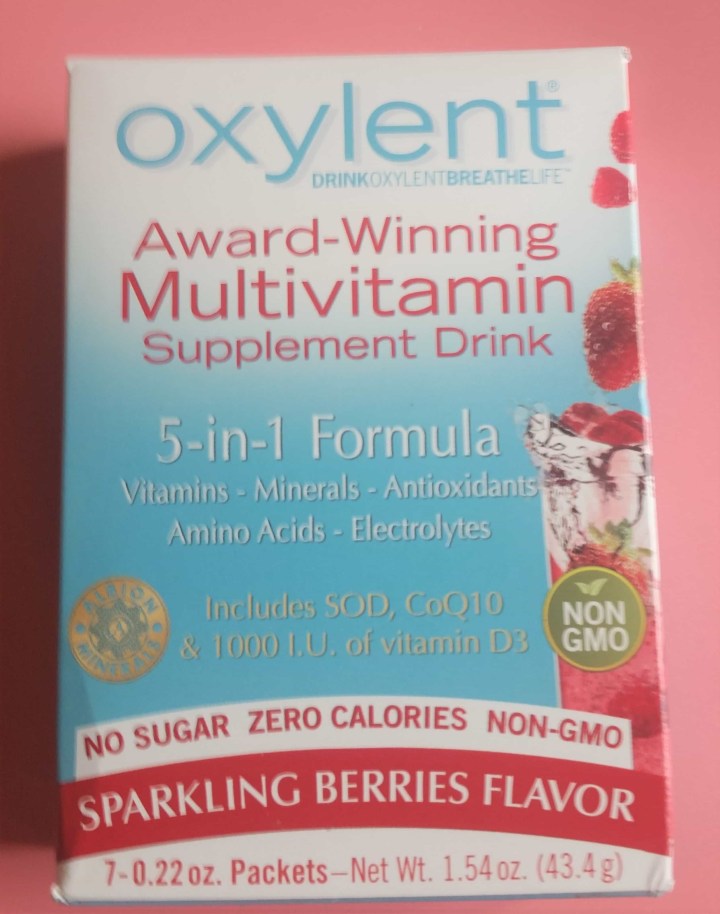 Oxylent Multivitamin Supplement Drink ($9): I'm not much into supplements, but this was pretty neat. It's an easy way to get your vitamins, minerals, etc. – the powder mixes in water to make a lightly effervescent, lightly flavored drink.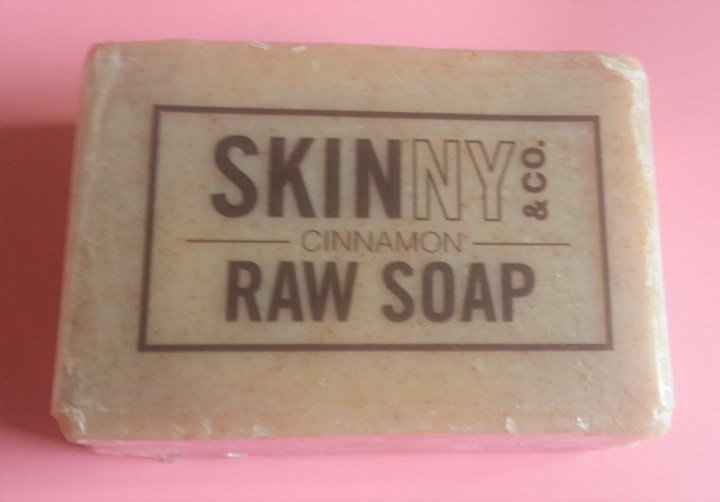 Skinny & Co. Raw Soap ($10): I love artisan soap and this one is super nice. It's made from raw coconut oil and this one is scented with cinnamon, which is a pleasantly new "flavor" of soap for me. I really liked the smell quite a bit.
Go Raw Spicy Fiesta Seeds ($2): Whoo, buddy! SPICY! Not too spicy… but a great mix of jalapeno, cilantro, and lime made these seeds a very satisfying snack.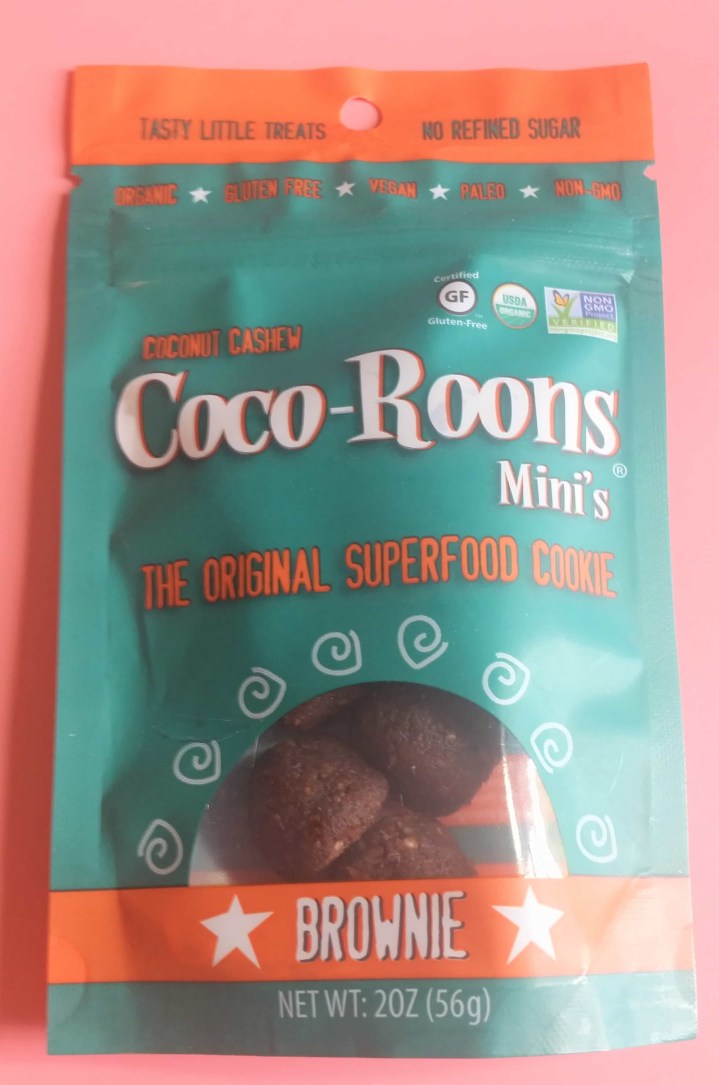 Coco-Roons Brownie Minis ($3): These were my favorite treats in the whole box. So yummy! Little mouth-sized bites of happiness. They seriously taste like brownies, even though they're made with coconuts and cashew flour. (I may have eaten the whole bag, by myself, in one sitting. Shhhhh.)
I thought this was another really great box from RawBox. I especially loved the tropical theme and every one of the snacks was greatly enjoyed! Whether you eat a vegan or raw food diet or you just like delicious, nutritious food, you should give RawBox a try!