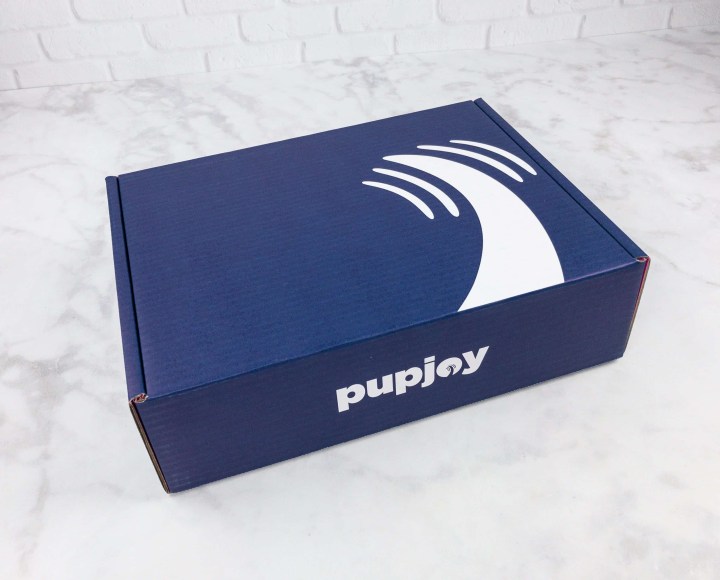 Pupjoy is a subscription box for dogs that delivers the healthiest dog treats with all-natural ingredients and clear labeling, as well as well-crafted dog toys and artisan accessories. You can choose from monthly, bi-monthly or quarterly subscriptions, and then have it customized for your dog's specific needs. To date, PupJoy has a total of 28 options to customize your box.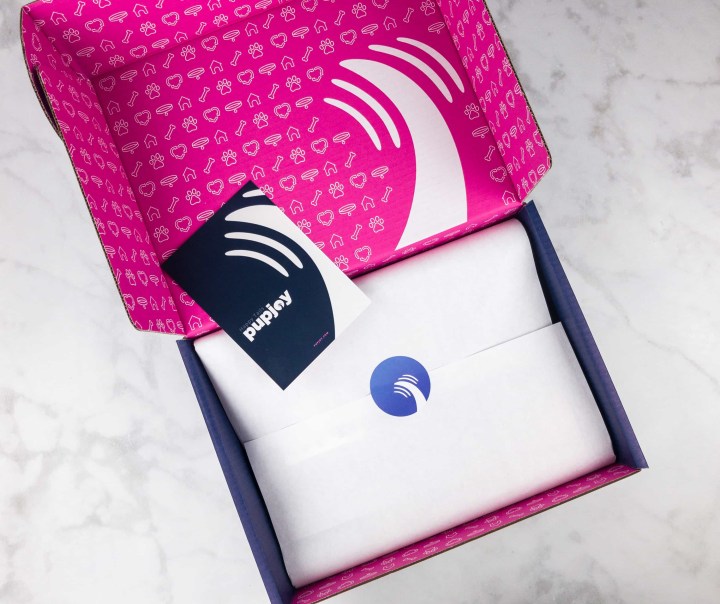 You can choose either an Uno Box, great for single dog households or a Grande Box, a plus-sized box for a multiple dog household. There is also an option to receive a combination of toys, treats & accessories, or you can limit the subscription to toys & accessories only. If you wish, you can even opt to receive treats only. You can skip renewals and edit or cancel a subscription – anytime, without penalty.
DEAL: Take $10 off any subscription plan! Use coupon code HELLOSUBSCRIPTION.
As always, our box is full of dog goodies! The first thing you will notice is a welcome card on top – it contains information about PupJoy and how to share pup photos to get featured on their social pages.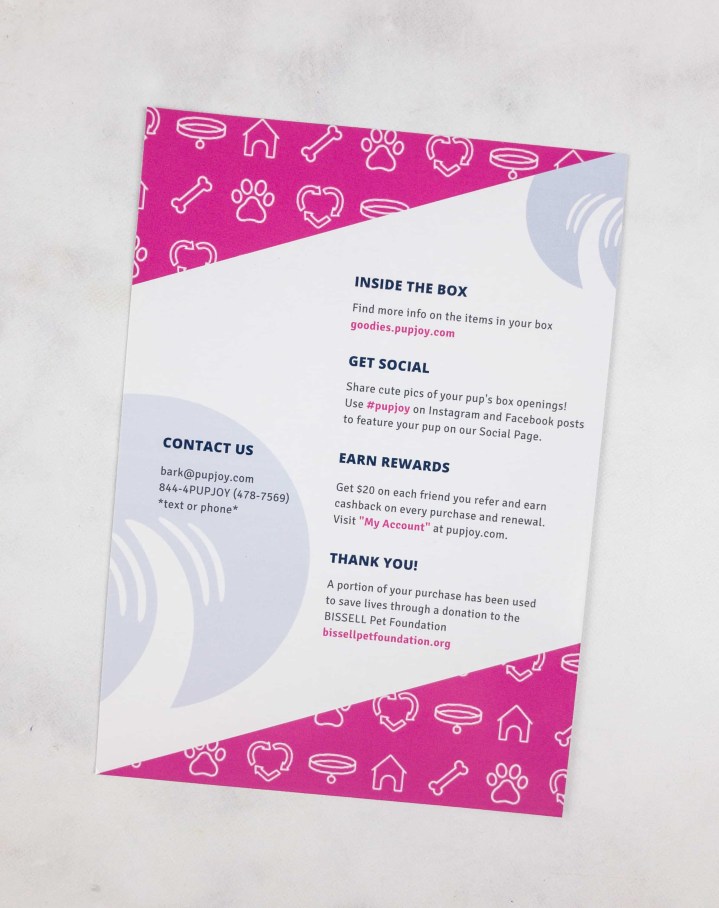 PupJoy works directly with small manufacturers. They support independent businesses and they give back through charitable programs too.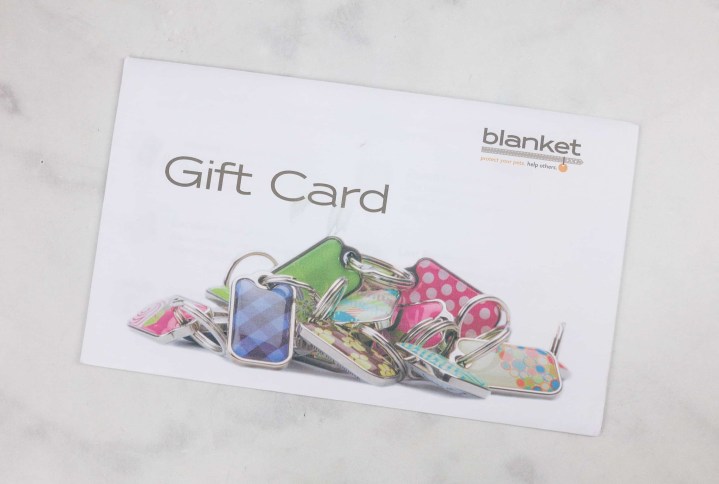 Our box included a voucher for Blanket pet ID.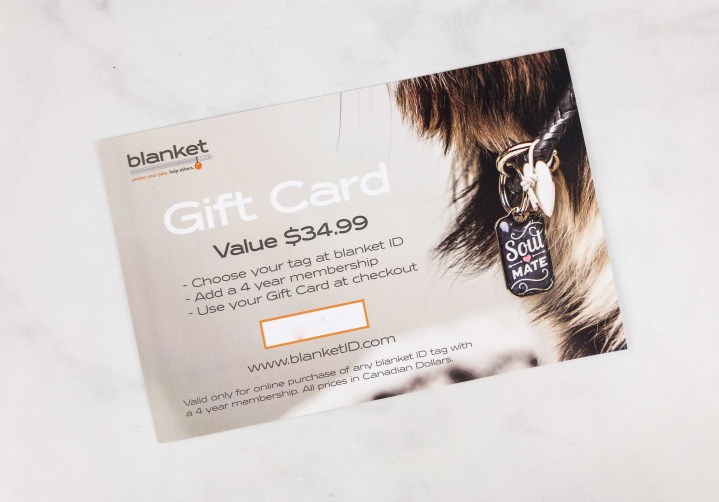 This is a RFID tag service. The coupon requires a 4-year membership, though.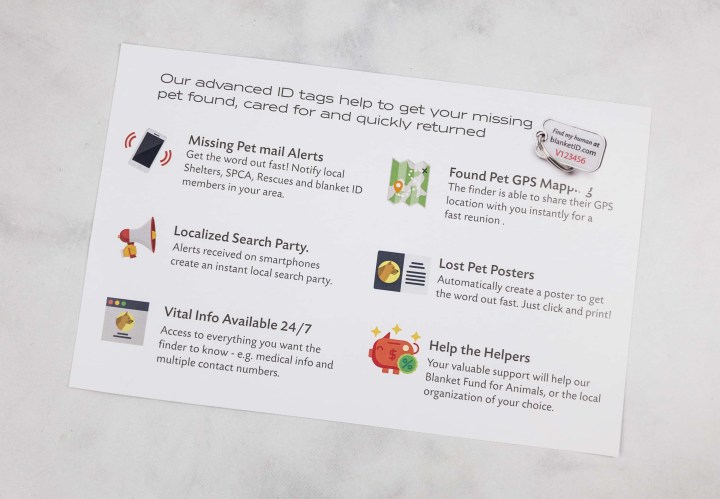 It appears to be the equivalent of microchipping your dog, but it travels with your dog's collar, not your dog, so they can be separated.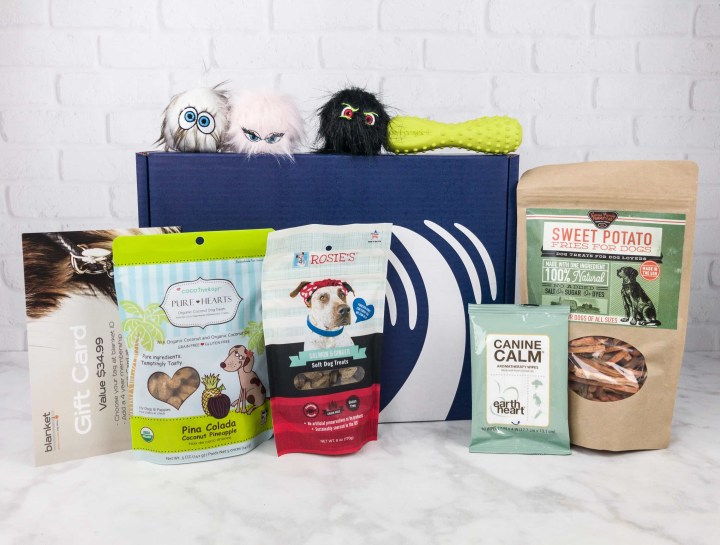 Everything in the box!
Earth Heart Canine Calm Aromatherapy Wipes ($7.99): Calming herbal oils are meant to soothe your dog's anxiety.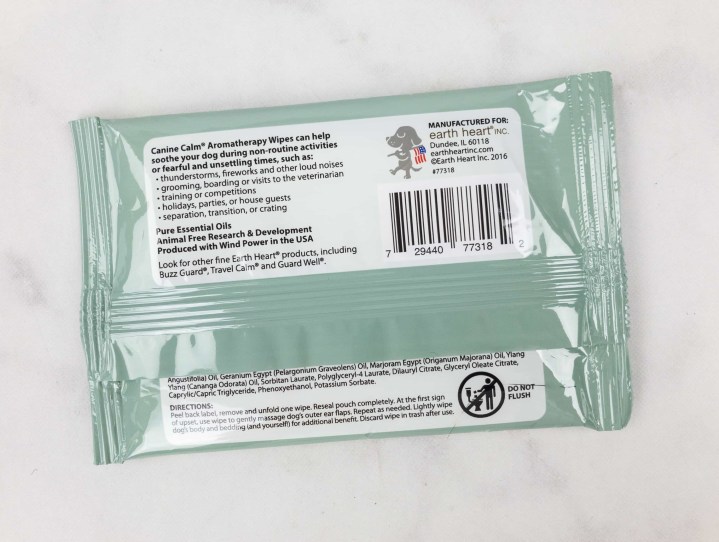 The oils are to be applied to your dog's ears, his environment, or even your own clothes!
Pet Projekt Sport Nubby Toss Toy ($13): This nubby is a very versatile toy, good for chewers, fetchers, water dogs, and treat-seekers.
The shape and size is mouth-friendly, and the little bumps make it fun to chew. The material is very durable, and it has a little bit of spring and bounce, too. It also floats!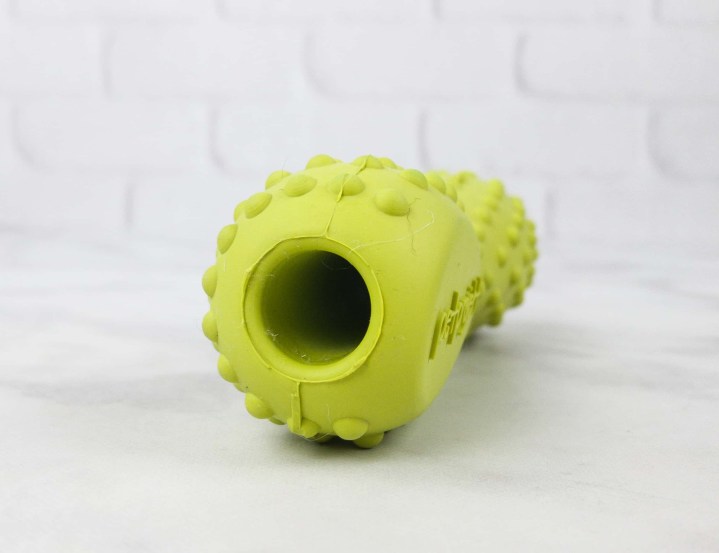 The center is hollow, so it can be stuffed with small treats or peanut butter for extra enjoyment.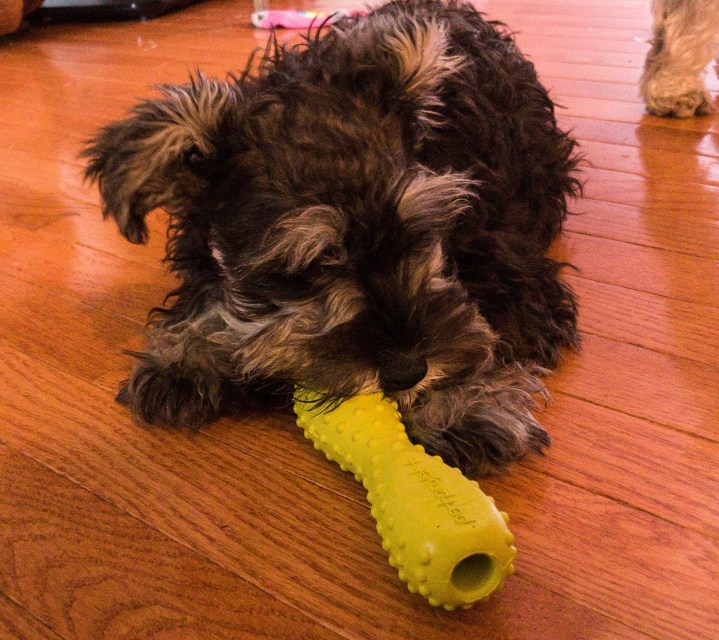 Our puppy is going through an intensely chewy phase as his new teeth come in. This toy has been great for keeping those little teeth busy.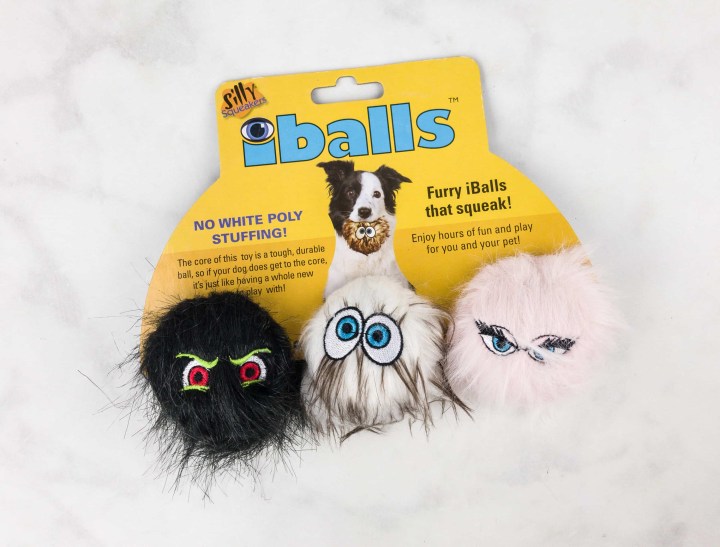 Silly Squeakers Furry iBalls ($12.71): A trio of little Tribble-like critters with expressive, stitched eyes.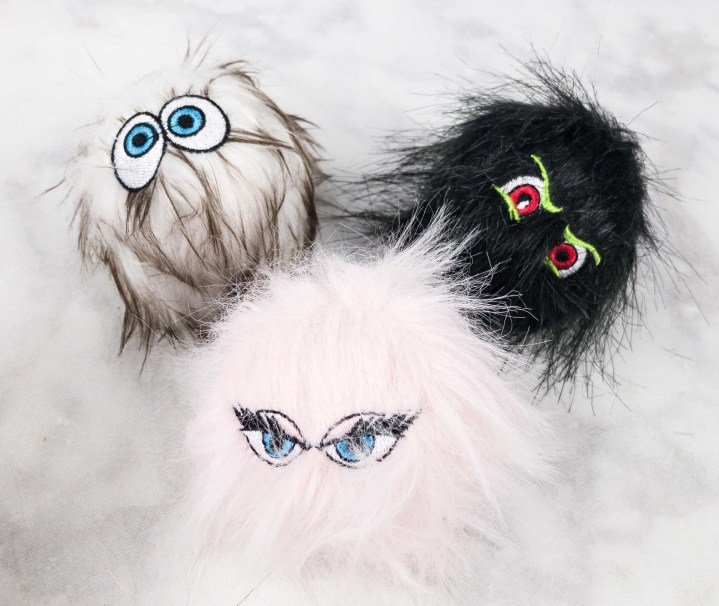 Each one has a different style fur.
This guy looks like he is either terrified or really stressed out.
She is calm and calculating.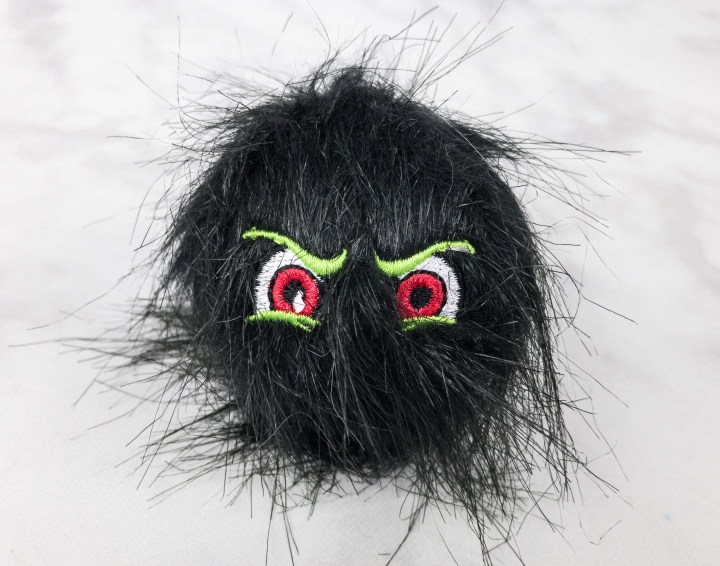 And this guy looks ticked.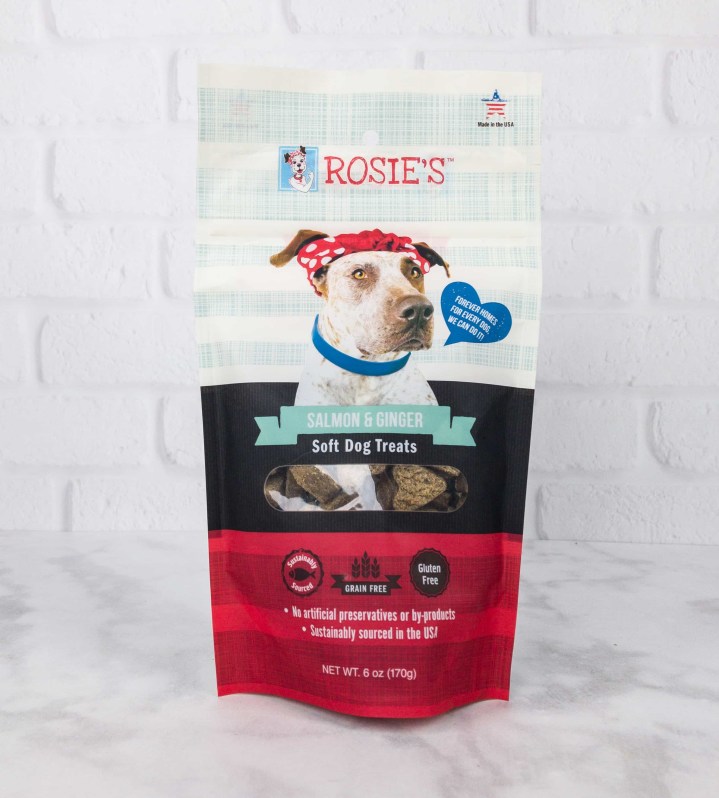 Rosie's Salmon & Ginger Soft Dog Treats ($9.99): Little hearts made with salmon and spice.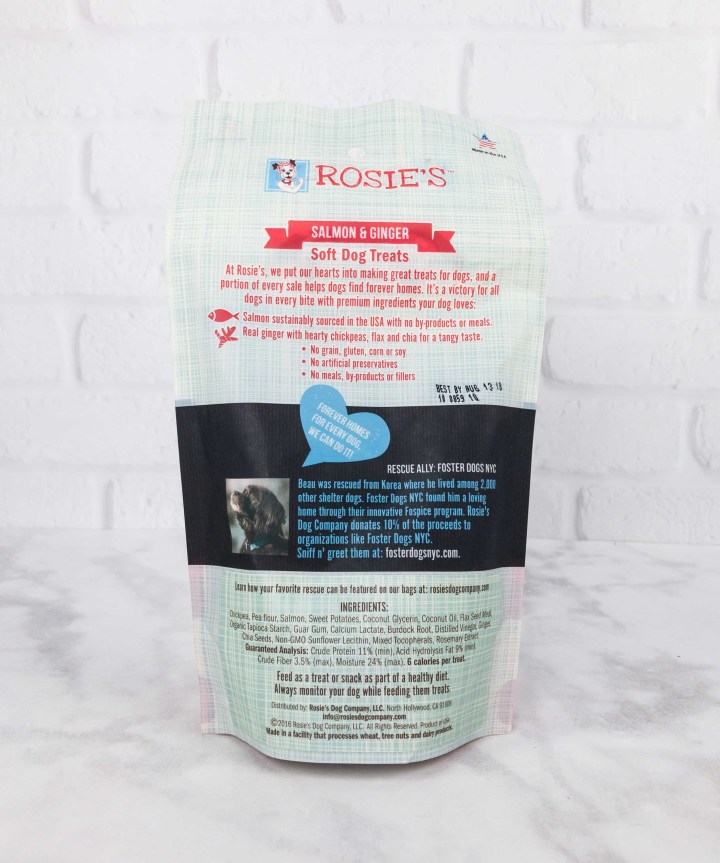 These are grain-free and made using dog favorites like pea and chick pea flour and sweet potatoes.
I was pleased to find that these didn't have an overpowering scent. The spice really stand out and keep the fishiness to a minimum.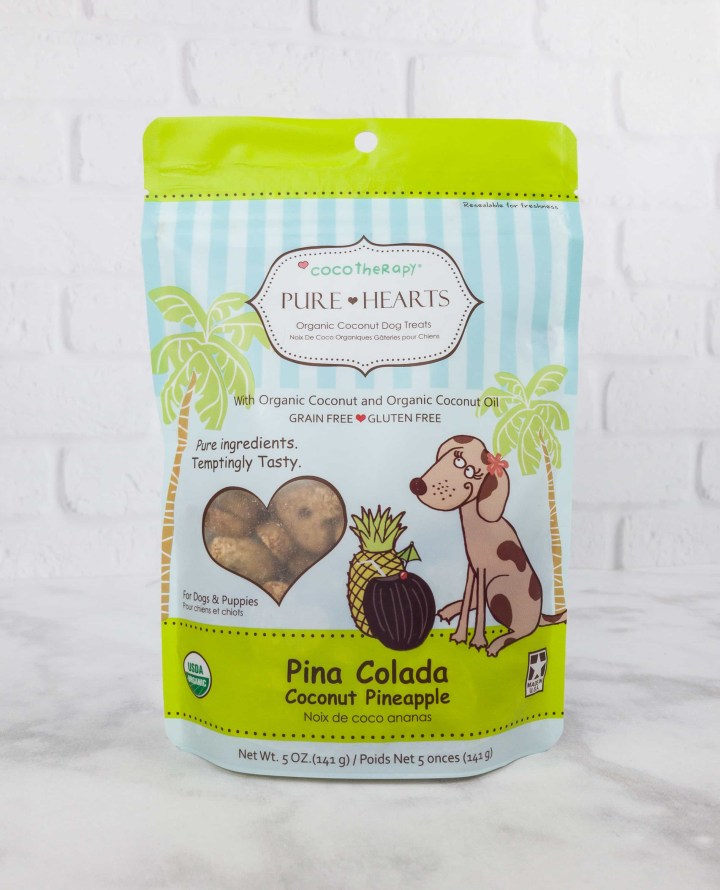 Coco Therapy Pure Hearts Pina Colada Organic Dog Treats ($9.96): A tropical treat for your pup, these treats incorporate real coconut and pineapple to make a pina colada for your best friend.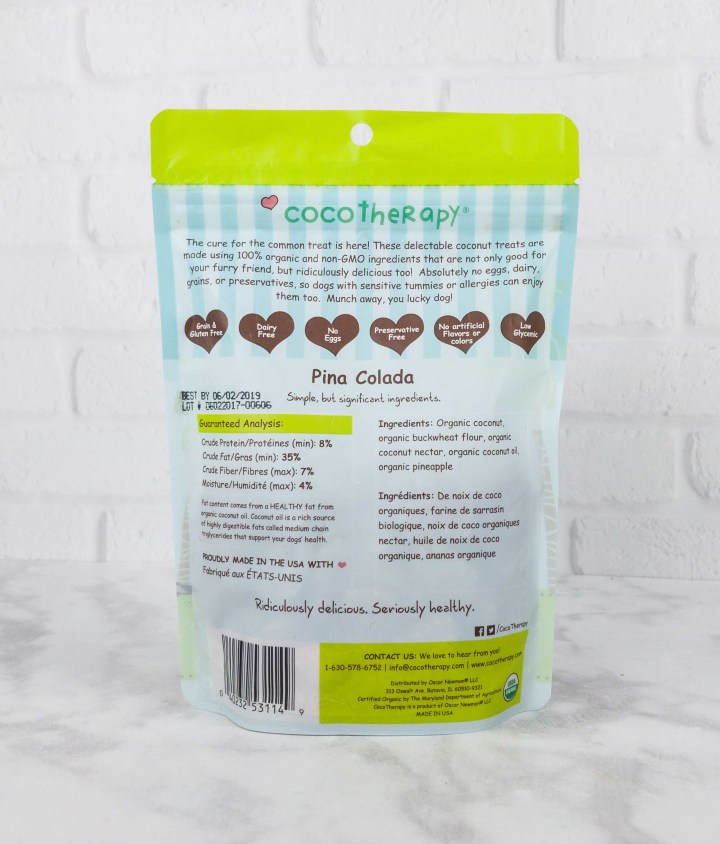 The organic, non-GMO ingredients don't include any grains, using buckwheat flour as a binder.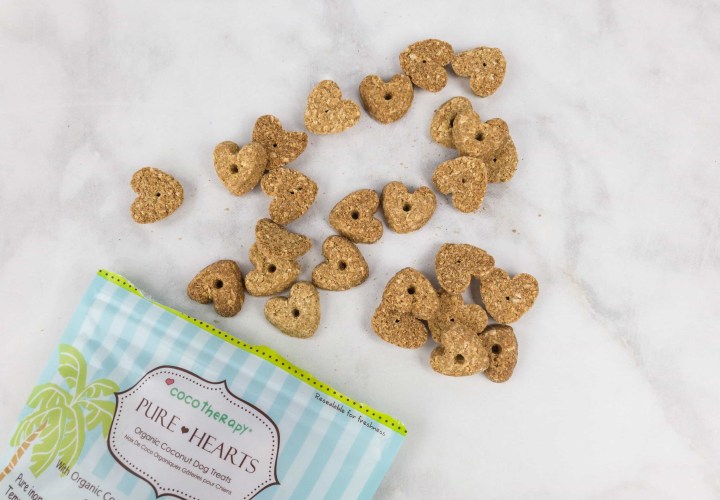 I loved the smell of these – very fruity and pleasant – one of those rare dog cookies you may be tempted to try for yourself.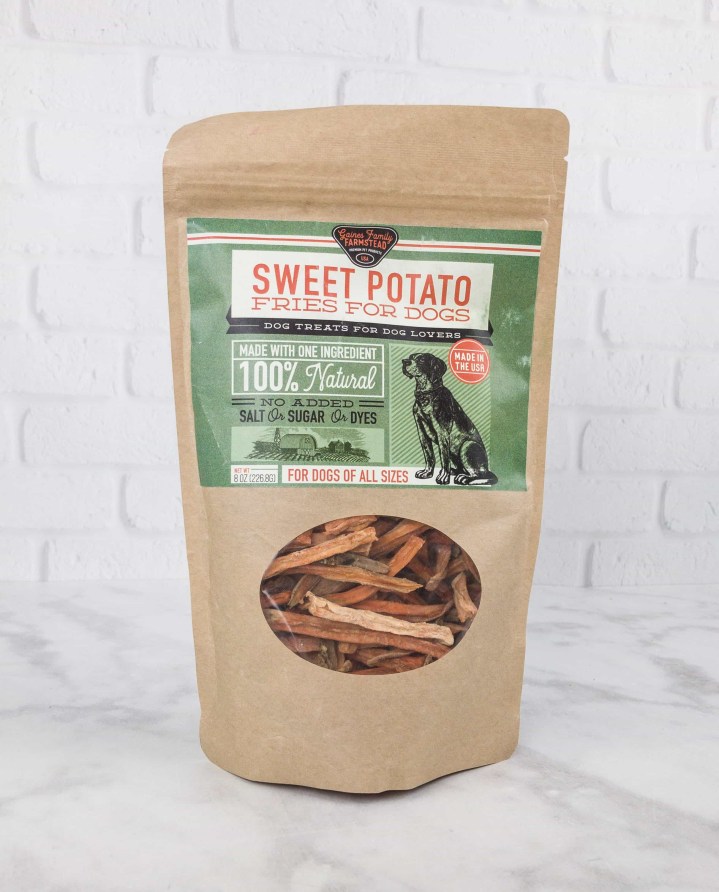 Gaines Family Farmstead Sweet Potato Fries for Dogs ($6.28): Our older dog has always loved sweet potato, so we were happy to see a giant bag of sweet potato fries in this month's box.
The ingredients are as simple as you can get – nothing but dried sweet potato. They are a good consistency, soft enough to break if needed.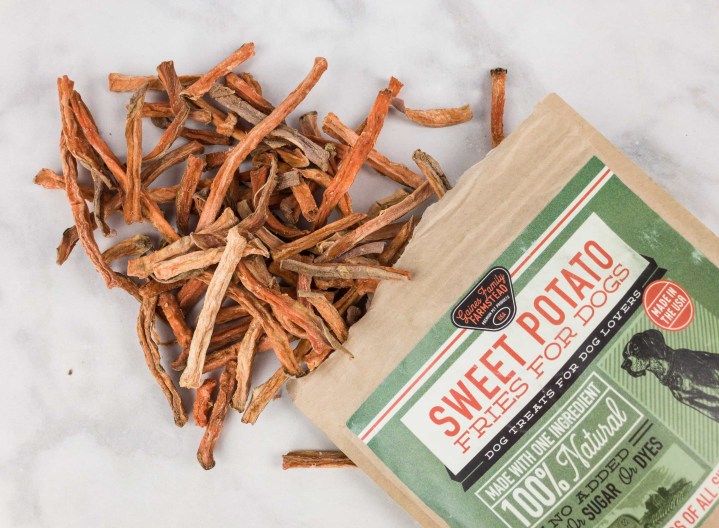 This was one of my favorite Pupjoys so far. The treat selection was great, and one of the toys was a big hit with our new puppy. We appreciate that Pupjoy always sends treats in large and full-size packs, while the toys are always high quality. Another reason why we like this subscription is that it can be customized to our pup's specific needs. Lastly, they support small businesses that really care about pets. Every month, they have been careful with their selections and that makes them really standout!
One of the things we really notice about Pupjoy that for our small dogs is that they're really good about selecting large packs of treats that are broken up really easily. You get many, many servings and can adjust the serving size easily as needed, plus you don't need to grab a separate bag for dogs of different sizes. I think that makes it a nice equal value between small and large dogs!