OnyxBox from We Are Onyx delivers 5 deluxe-size or full-size hair, skin, makeup and lifestyle products curated for Women of Color from high-end brands from around the world for only $25 a month.
DEAL: Get 10% off your ONYXBOX subscription! Use coupon code HSONYX10. You can also get a free $35 Doucce eyeshadow palette when you sign up for a 1, 3, 6, or 12 month subscription when you use the coupon code EARLYBIRDHS. Check out the palette here!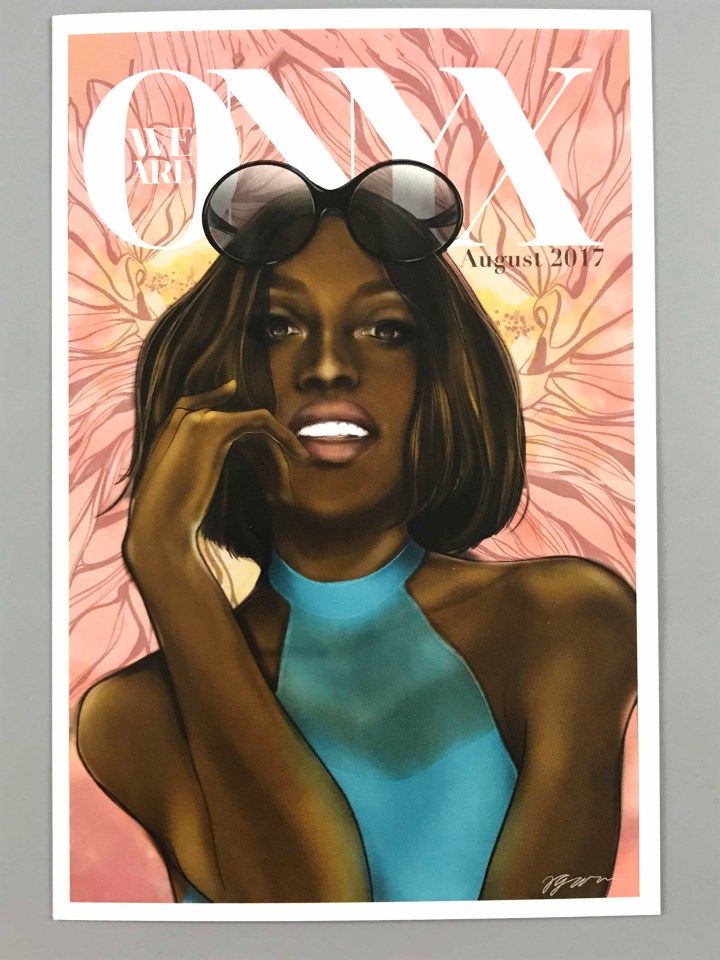 The front of the content card is so pretty. I love the art.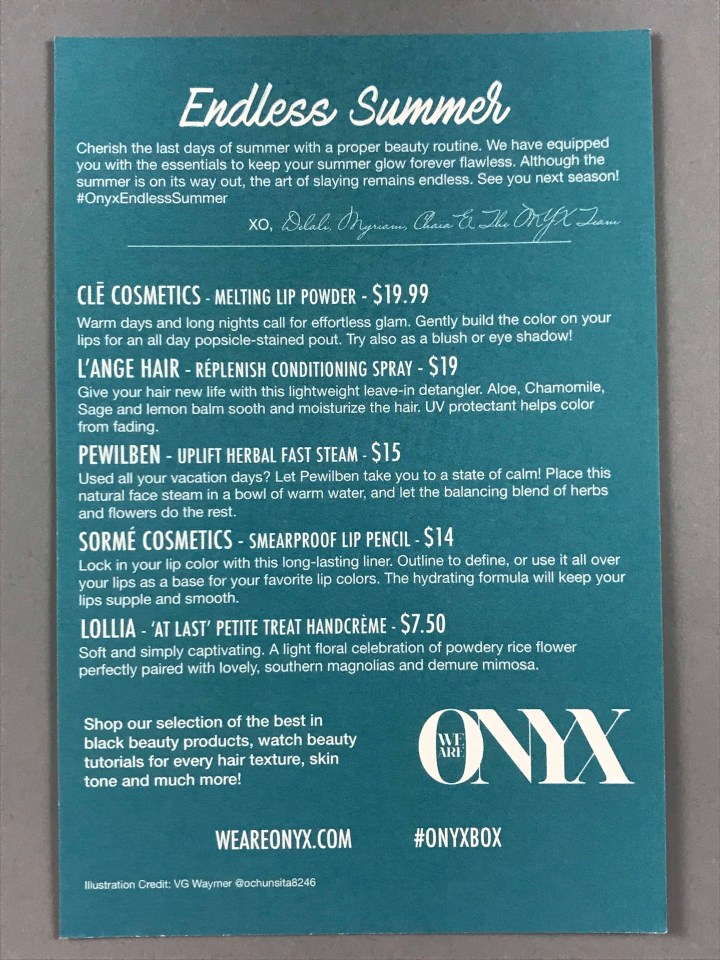 This month's box feature is Endless Summer. I love that  there is a small description of the products as well as prices for most of the items. I would like to have all the prices listed just because it's nice to not have to guess the price of my box and the stellar savings I get.
Cle Cosmetics Melting Lip Powder ($19.99). This product is awesome, use as a lip color, blush or even an eye shadow. The greatest thing about this product is, it will last for a very long time. I am loving how subtle this color is and I will be trying a few other colors out. Also a plus it will not melt in the hot Arizona summer.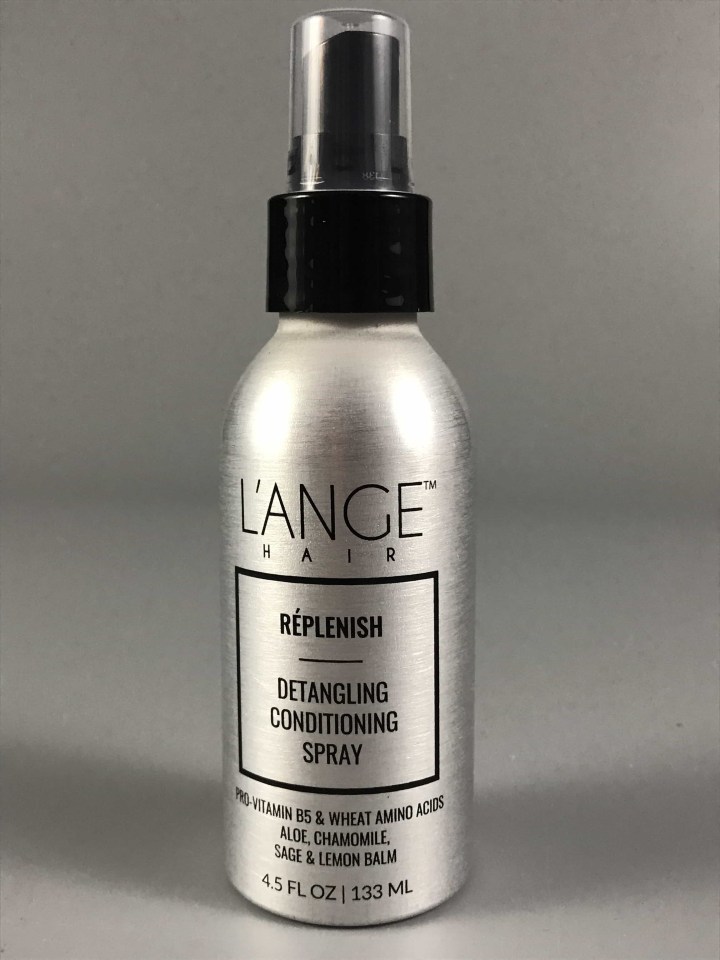 L'Ange Hair, Replenish Conditioning Spray ($19). This is the second time I have received this product and I have to tell you both my daughter and I are over the moon. This is great for just getting out of the pool prior to showering for nice manageable hair. L'Ange Hair is also UV protectant and helps color from fading. Let me tell you the scent is perfect, chamomile, sage and lemon balm, I could easily toss my hair from side to side all day to release the scent.
Pewilben Uplift Herbal Fast Steam ($15). Place this natural face steam in a bowl of warm water, and let the balancing blend of herbs and flowers do the rest. I can't wait to try this product, I am hoping that since it won't be directly on my skin that there won't be any rashes or adverse reactions.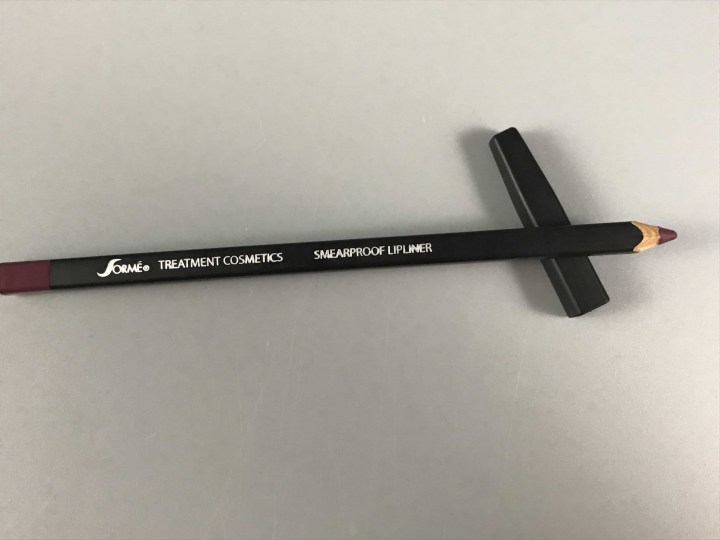 Sorme Cosmetics Smearproof Lip Pencil in Burgundy 9 ($14). This color is beautiful and bold, not to mention super easy to work with. I love how well it mixed with my lipstick for the perfect color.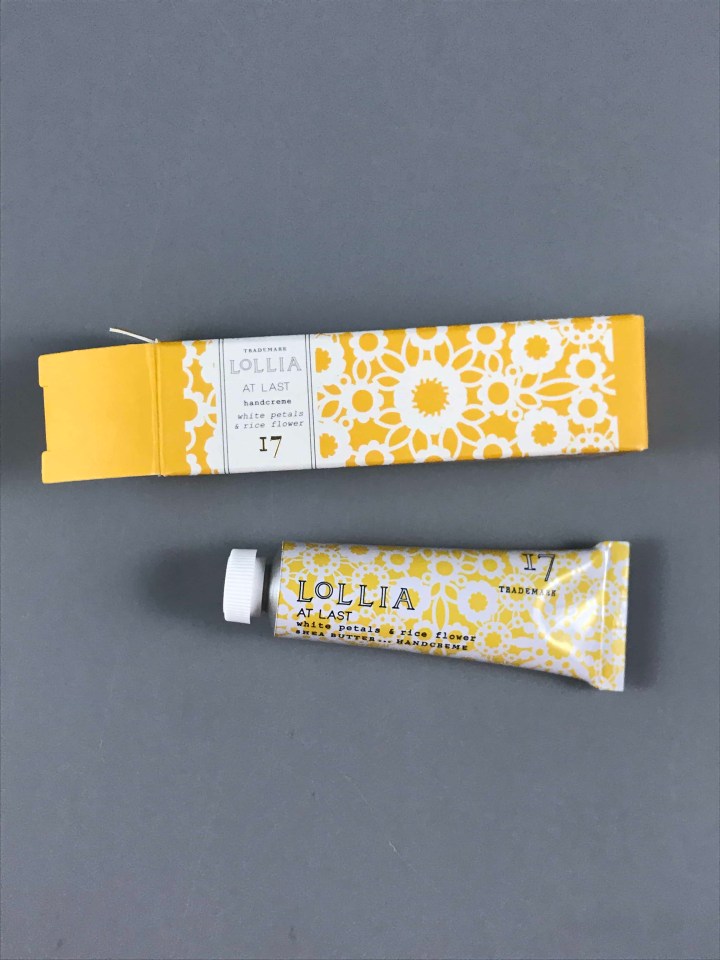 Lollia At Last Petite Treat Handcreme ($7.50). Soft and simply captivating. A light floral celebration of powdery rice flower perfectly paired with lovely, southern magnolias and demure mimosa. This might be my favorite item this month.
Swatches of Cle Cosmetics Melting Lip Powder and Sorme Cosmetics Smearproof Lip Pencil in Burgundy 9.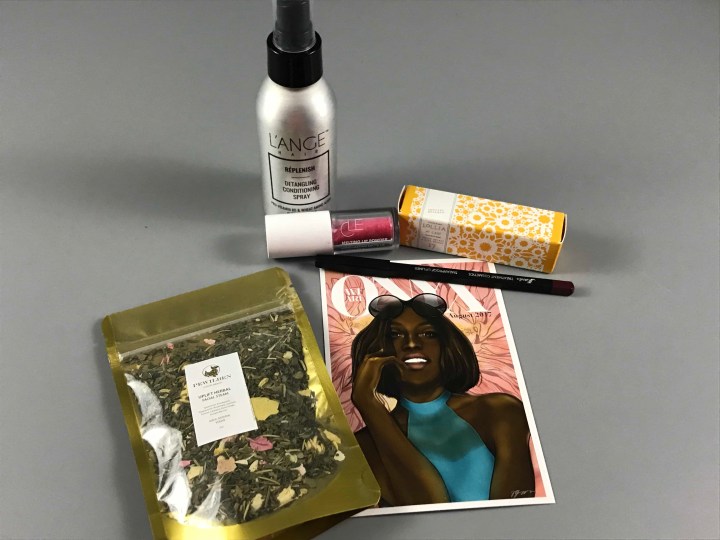 We are Onyx Box keeps sending me the best in beauty items. The quality of items brought to my doorstep each month makes me ridiculously happy. I love the amazingly happy colors of the boxes, who doesn't want happy colored mail! We are Onyx Box continues to blow the $25 price tag out of the ballpark each month! We are Onyx makes it impossible not to smile, flip my hair and love the body I was given.
What did you think of Onyx Box this month?