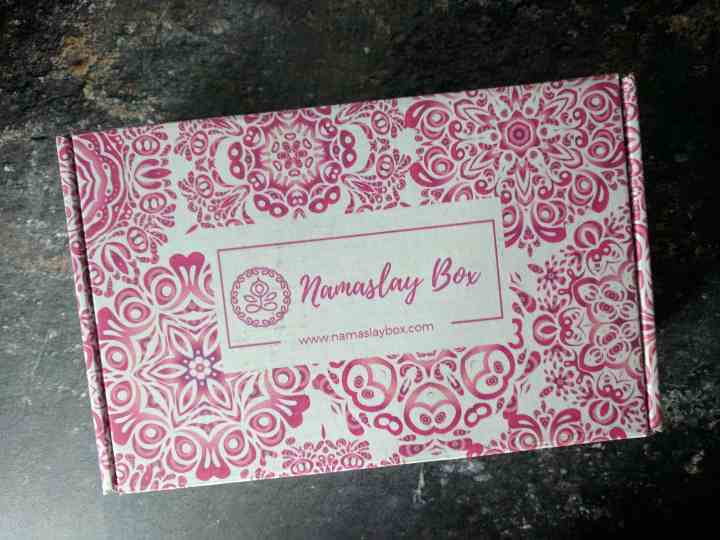 Namaslay Box is a monthly yoga inspired care package to motivate and support your lifestyle, straight from Montreal. Every month, you'll receive 5 to 7 products like aromatherapy products, natural skin care, healthy snacks, organic tea, and home items. The box is $44.95 CAD with free shipping to Canada and USA.
DEALS: Get $5 off your first box! Use coupon code HSB5.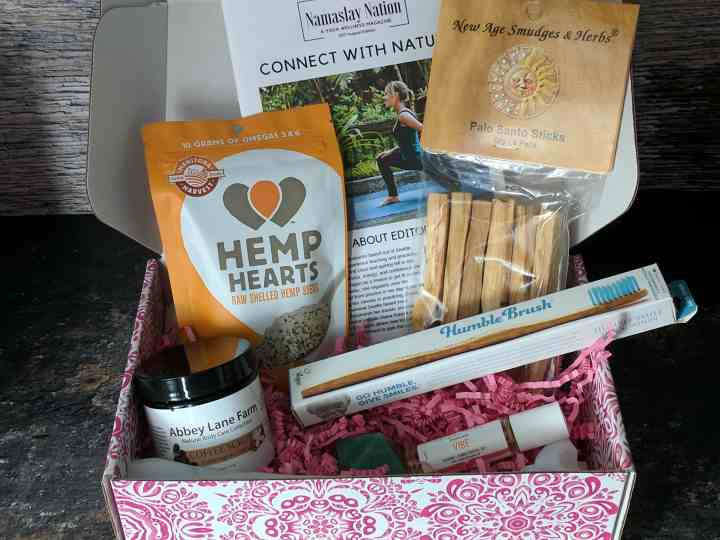 Everything in the box! I love their box design, it's lovely!
Instead of a simple notecard, or a list of items, this box includes a Yoga Wellness Magazine. I like the idea!
It contains a list of this month's items, as well as fun information about Practicing Yoga Outside.
And you also get a spoiler of what will be in next month's box.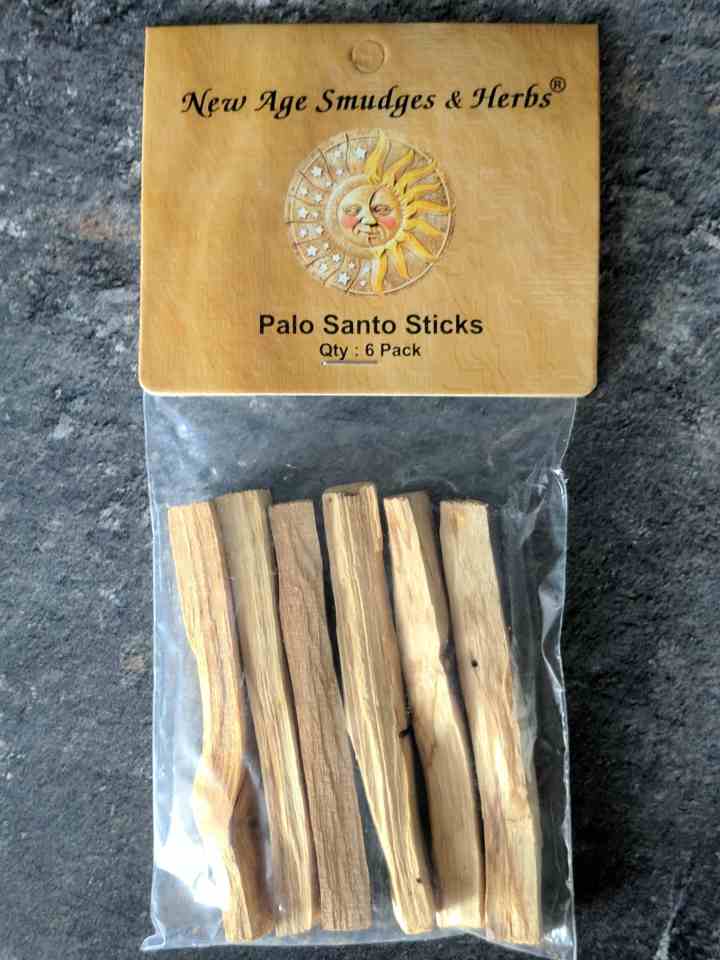 Palo Santo Sticks Bundle. The box was fragrant even before I opened it, and these were the culprits! I love the woody, forest clean smell of Palo Santo Sticks!
Palo Santo is related to Frankincense and can be burn to cleanse and energize your space. I tend to be clumsy with fire around, but I like to put a stick or two in my drawers, or even in my yoga bag to leave a fresh wood scent.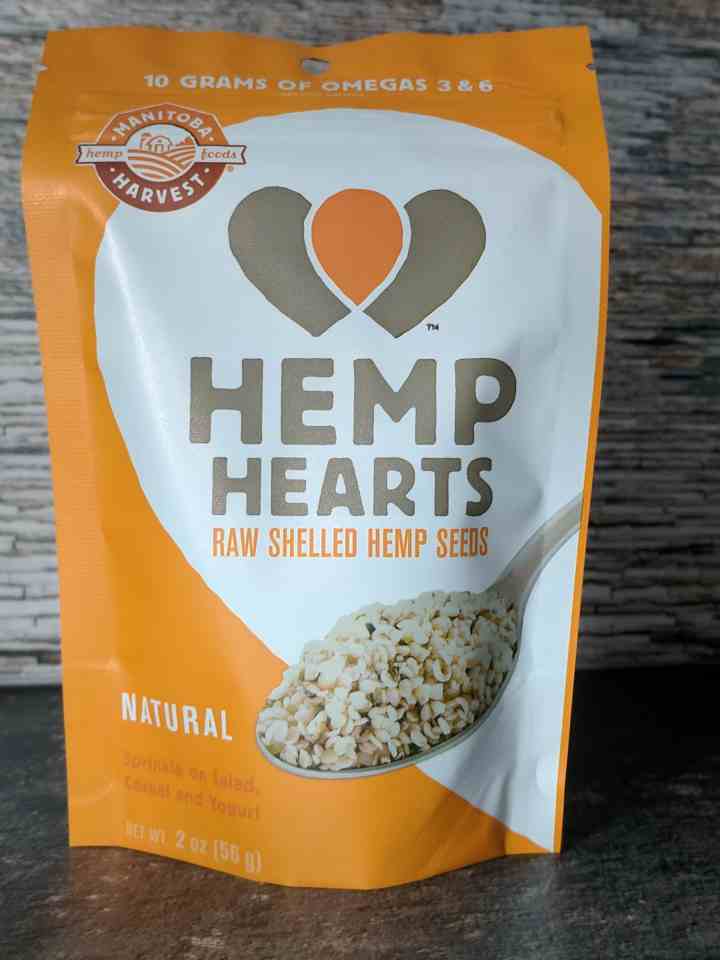 Hemp Hearts by Manitoba Harvest. I love love love hemp hearts! I add them to everything: salad, yogurt, oatmeal, roasted cauliflower, etc. It has a nutty flavor, almost like sunflower seeds, but brighter. They contain a lot of protein, and they are just a great tasty addition to a meal.
Coffee Scrub by Abbey Lane. It smells sooooo good, almost like a rich mocha!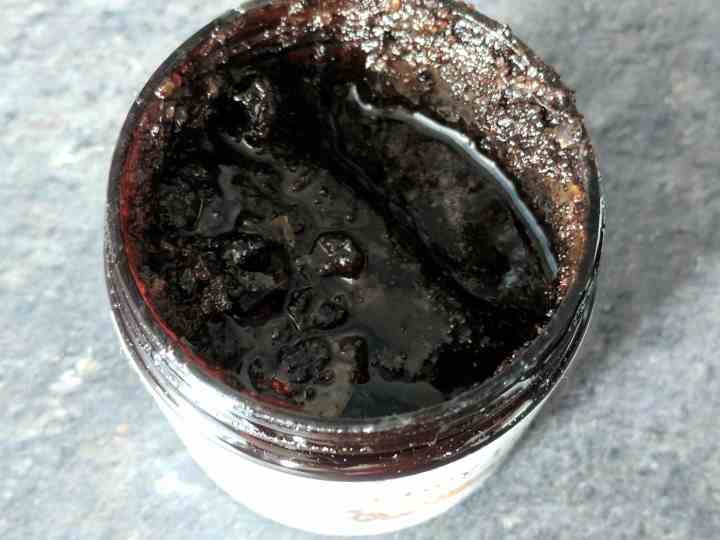 It's quite a wet scrubs, which I prefer. As for any scrubs, it's messy (I used body scrubs on my legs… and the floor) but it turns a shower into a delicious coffee spa!
Humble Brush Wooden Brush. I really like how the packaging is recycled and recyclable. The toothbrush has a nice light bamboo handle. Taking care of your teeth while taking care of the environment! Every toothbrush sold by this company helps to fund Humble Smile, an organism helping preventive oral care anywhere in the world! Win-win!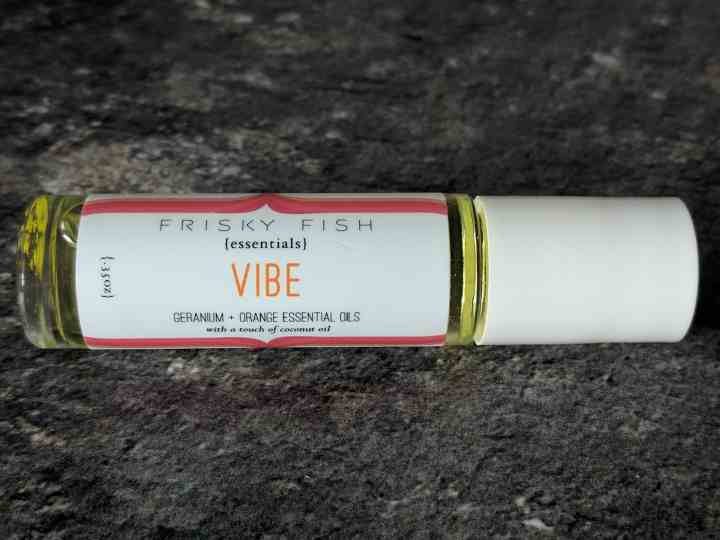 Frisky Fish Vibe Roll On – I LOVE the scent! Geranium and orange essential oils. It smells like a fresh rose, a sweet flowery orange. It's fresh, sweet, grounding but energizing. It's a fun roll on to carry around! This blend was created to bring balance to your life and connect to your heart centre. Honestly, the scents make me smile, and that's awesome!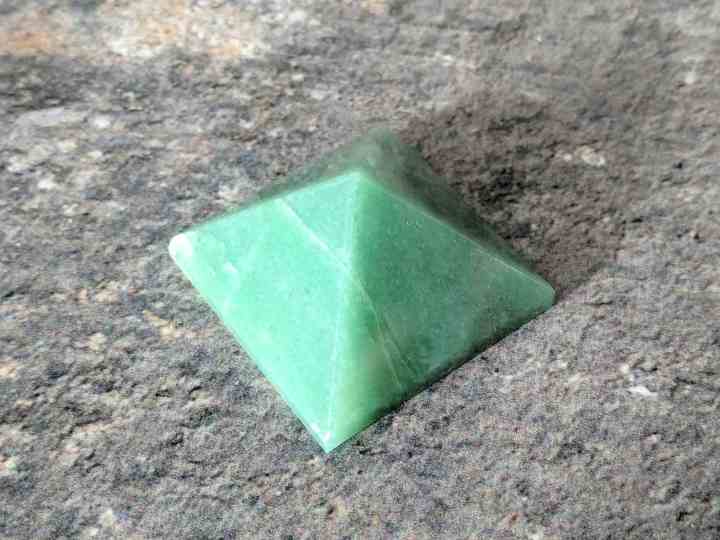 Green Aventurine Pyramid. Green Aventurine is a stone of opportunity, and is connected to the heart Chakra. What a nice partner to the Vibe Roll on! This stone helps to bring optimism, joy, and peace. I like the shape as it's the perfect one to focus positive energy to achieve balance. Just write down an intention on a small piece of paper, fold it and put it under the pyramid to help you achieve it.
This was such a fun a well balanced box! I love that not only we get items that are good for us, but also for the environment and that helps people. I like that you get a snack, some beauty items, and some items to help us connect with ourselves. You don't need to do yoga to enjoy this box, you can practice being present, being self-aware and being mindful. It's all about slowing down and taking time to be here!
What did you think of this month's Namaslay Box?