Mighty Fix is a monthly subscription from Mighty Nest that sends one item designed to help your family lead a healthy lifestyle. Subscriptions cost $10 a month or $99 a year, and products sent will retail for over $10.
US Shipping is free and add on items ship free, too. 15% of the cost of the subscription will be donated to the school of your choice. FYI – when you subscribe you may receive one of the past items that we've reviewed.
DEAL: Get your first month for $3! Use coupon code HELLOSUB3. Or, get 3 months free with an annual subscription (save $33)! Just use the coupon code FIXAYEAR to subscribe!
My Mighty Fix arrived along with a note from the curator describing this month's fix and how it helps you improve your green!
The box included an underarm armpit detox mask recipe using this month's product! I'm glad they included this, because this is probably the only way I would use this product.
Primal Pit Paste Unscented Natural Deodorant ($10.95) Came just right in time to help us get through sweaty summer days.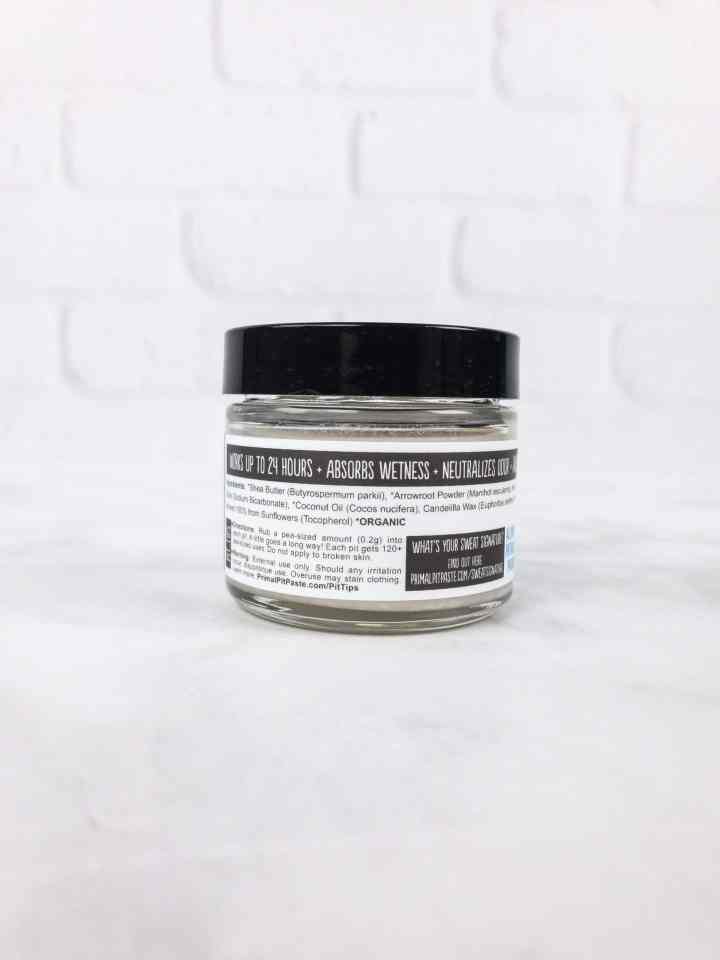 The formula is soft and non-greasy. According to the label, this jar is good for 120 applications. Also, the ingredients are all natural — organic shea butter, organic arrowroot powder, non-aluminum baking soda, organic coconut oil, candelilla wax, and non-GMO vitamin E is sourced 100% from sunflowers).
It stops wetness and eliminates odor minus all the toxic substances without skin irritation at all. If you hate the strong smell of commercial deodorants, you'll probably love this one because it's unscented. Can't wait to try it for the armpit detox mask recipe provided by Mighty Fix!  Again – it's the only way I'd use it, and I'm happy to have a use for it now, because I don't like dipping my fingers in a deodorant jar and smearing it over. I like natural deodorants – but in stick form. This item was basically a fail for me, except for the included recipe.