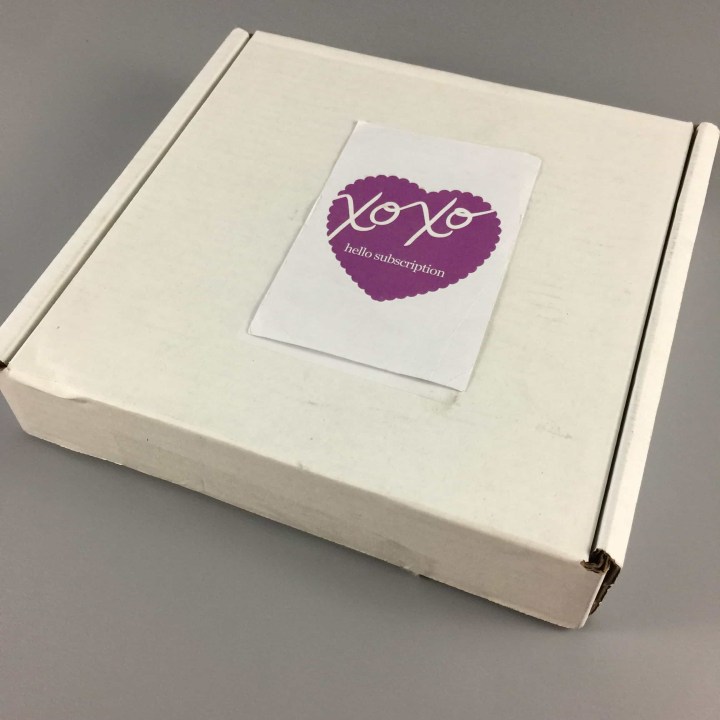 Lucha Loot is a monthly subscription box devoted to all things Lucha Libre! Lucha Loot is committed to officially licensed 100% items with lucha libre collectibles including DVDs, magazines, posters, art and more, plus lucha masks, all with royalties paid to or purchased directly from luchadores.
T-shirt, autographed picture, DVD and more. There is a lot of loot packed into this treasure box. There are two sizes of Lucha Loot – the Lucha Loot Standard Chest ($19.95 + $8 shipping), and the Lucha Loot Deluxe Booty Chest ($29.95 + $8 shipping). I subscribed to the Deluxe Booty chest!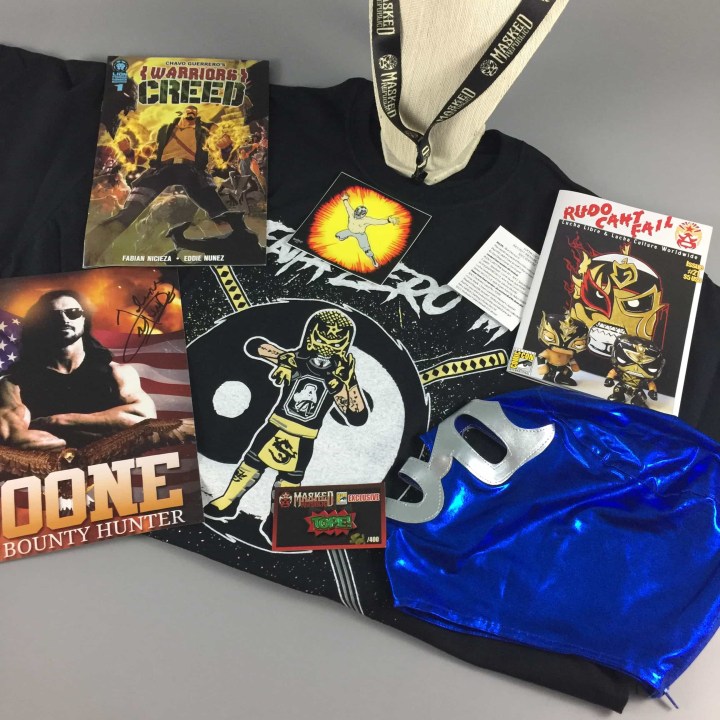 DEAL: Save 10% on your first box! Use coupon code TRYLL.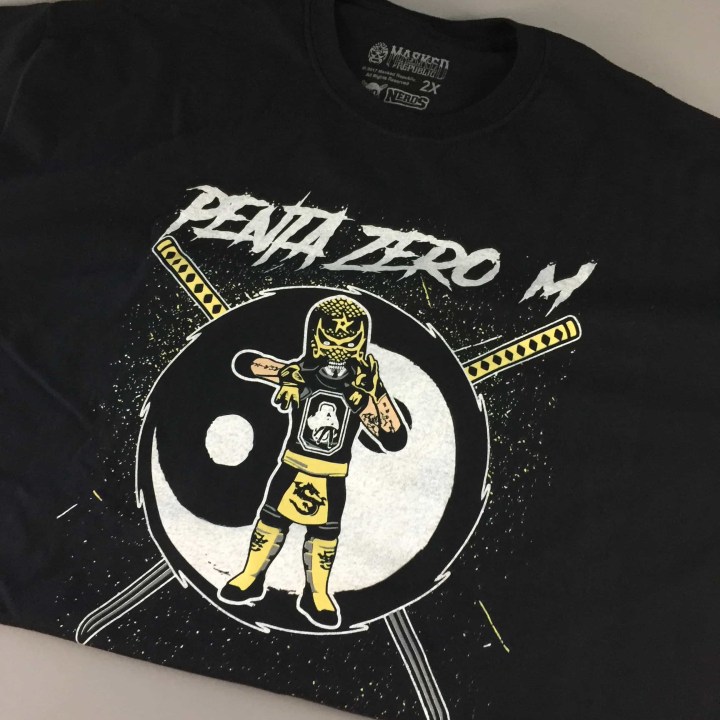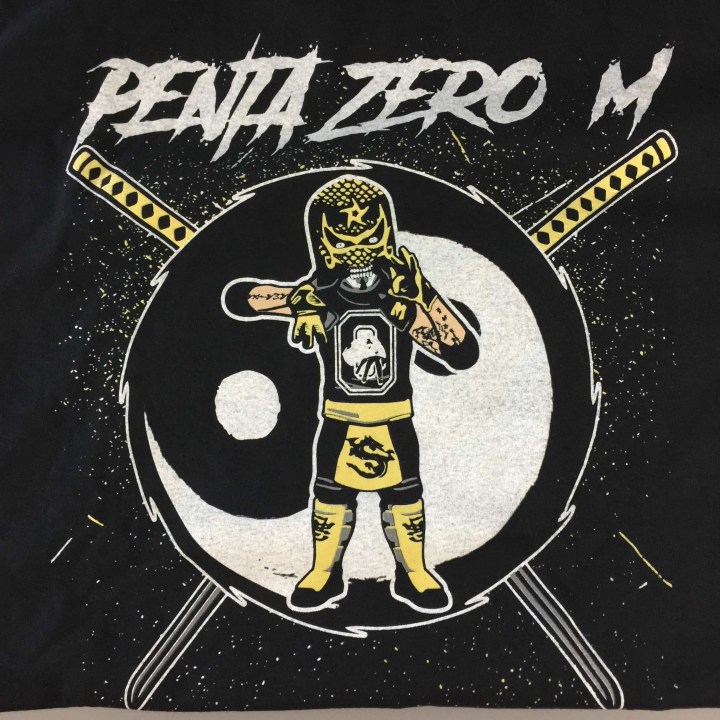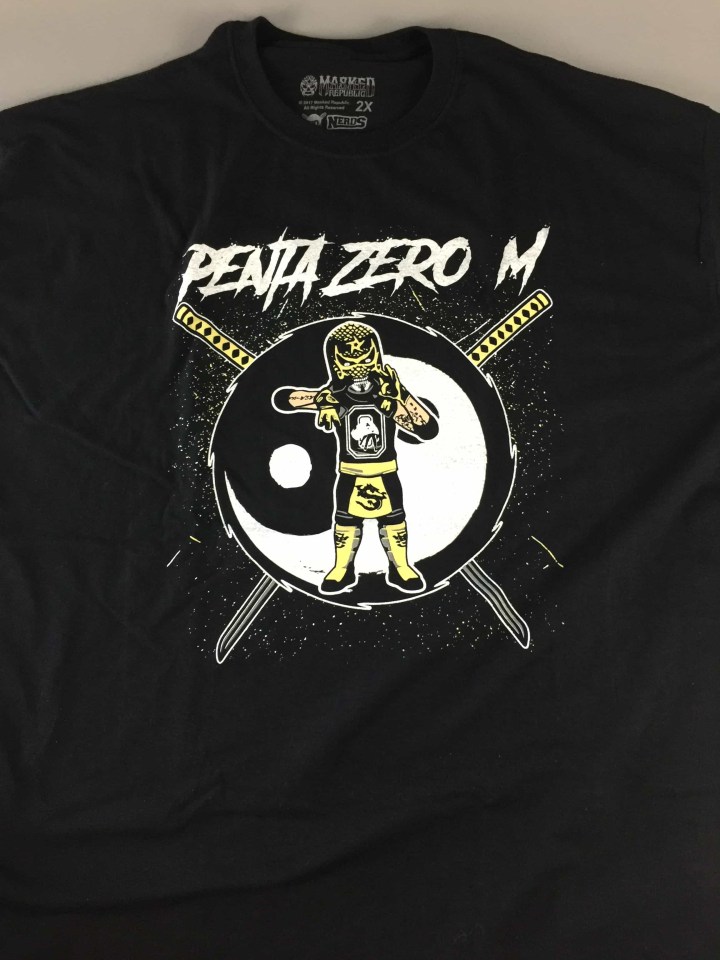 Penta Zero M T-Shirt – The t-shirt I received is the Deluxe Box version. I like the cartoon-ish version of Penta Zero M. It goes with the San Diego Comic Con 2017 theme.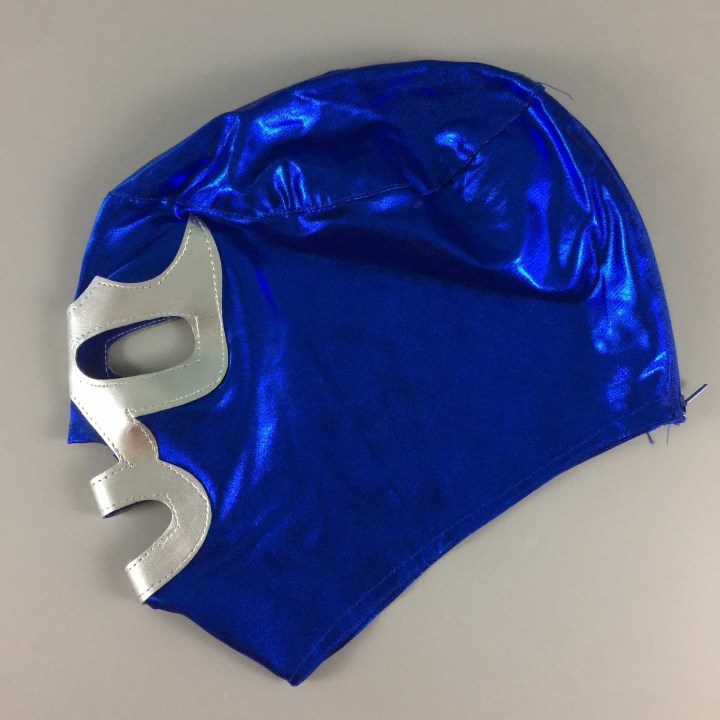 Blue Demon Jr. Mask – The blue mask with silver design makes for such a classic look. Blue Demon Jr. is very well known in the world of Lucha Libre and it's going to be fun to wear this mask.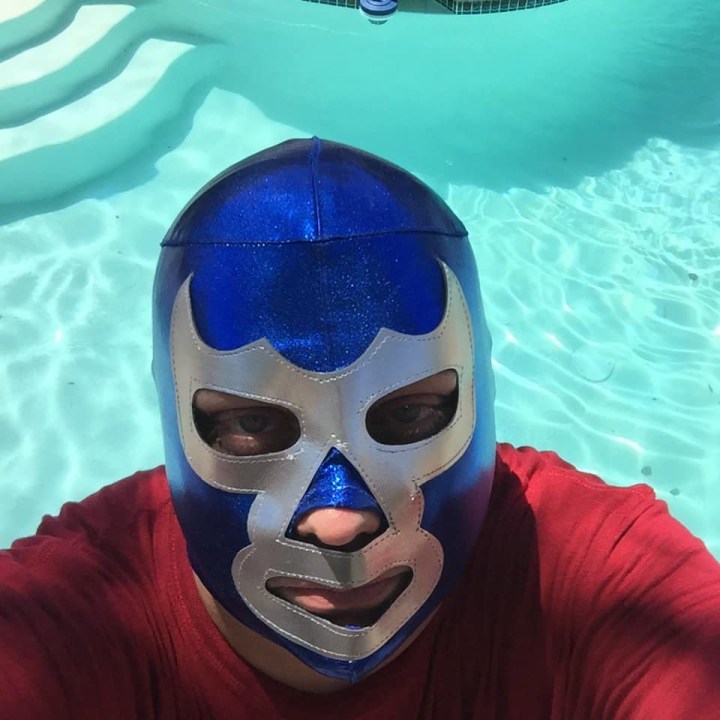 How do I look?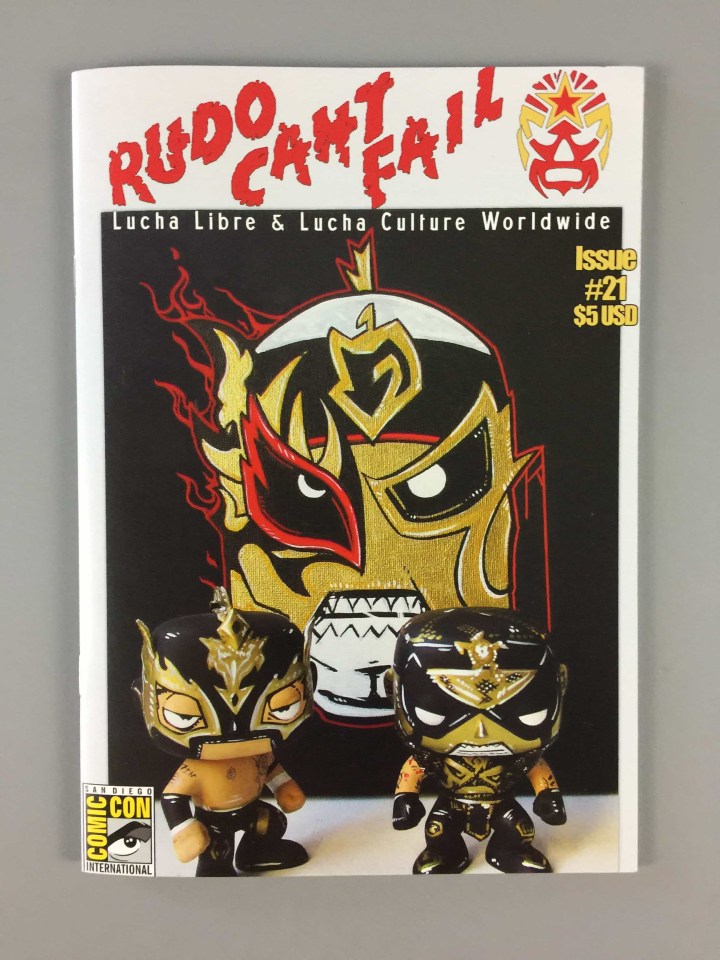 Rudo Can't Fail Magazine. Issue #21 has tons of news and photos from the world of Lucha Libre. I just wish I was able to get my hands on issue #1.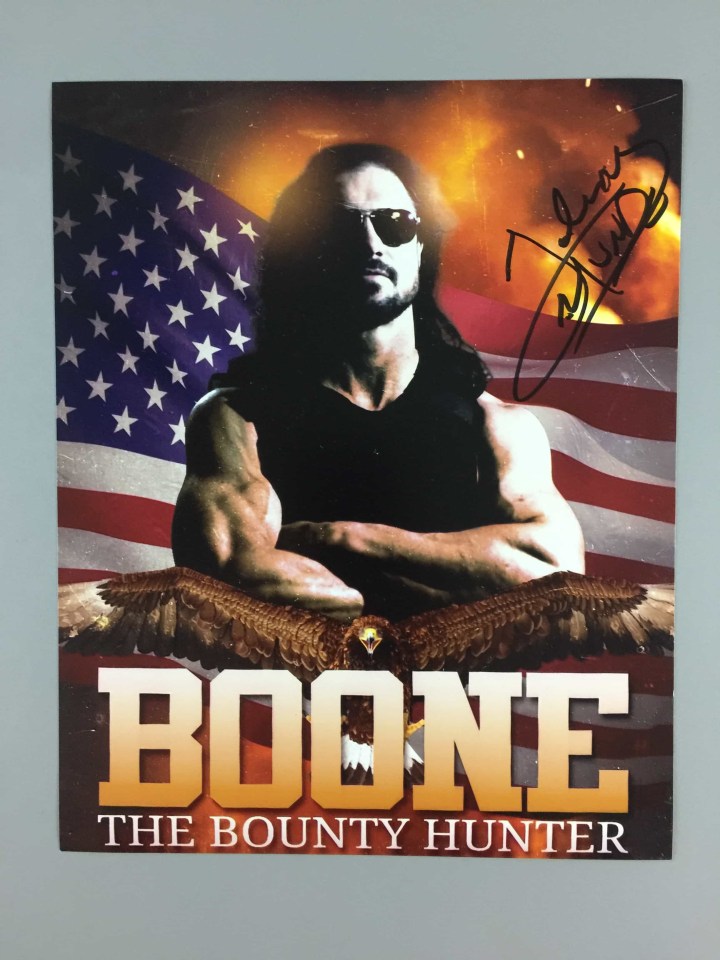 Johnny Mundo Autographed 8×10. Lucha Loot is amazing with the way they include autographed items from some of the greatest in Lucha Libre today. Johnny Mundo has had a few different names during his wrestling career but he has always been entertaining in the ring. I've also had Johnny Mundo (at the time known as John Morrison) on a podcast I used to co-host. You can listen here.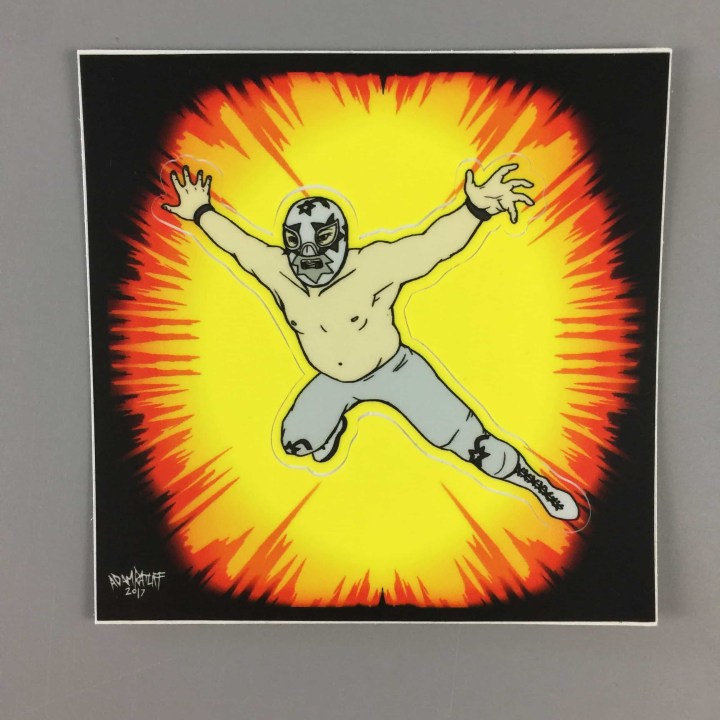 Super Astro Sticker by Adam Ratliff. The flying action pose looks great on this sticker. The description sheet says this sticker is M.U.S.C.L.E. style. I was a big fan of the toys as a kid. They were tiny pink wrestlers. Colors were eventually added and that seemed to mark the end of the 1980s figures.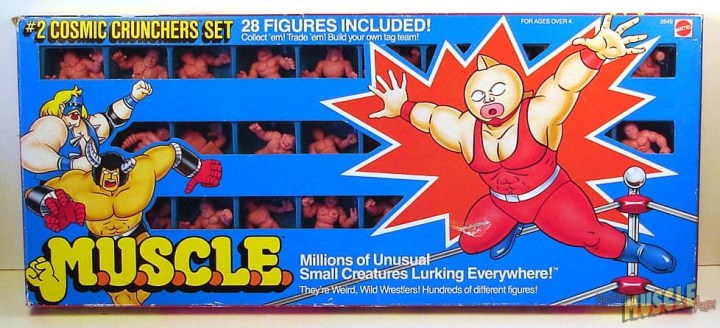 If you order the Deluxe version of Lucha Loot, you will also receive the items below.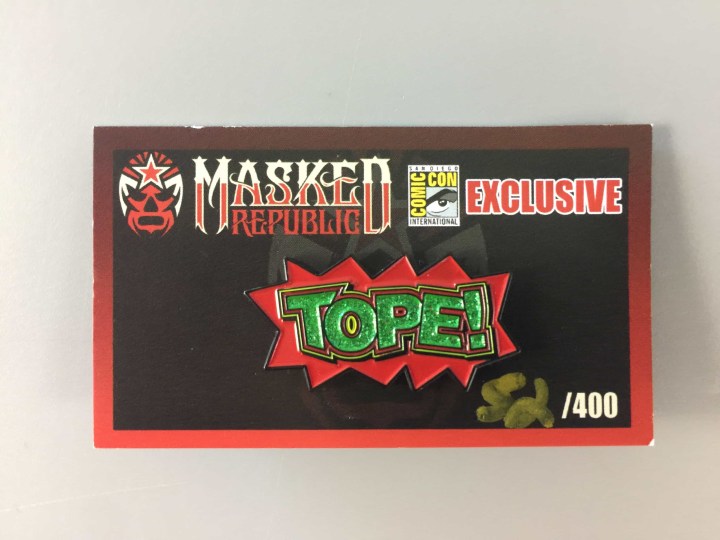 TOPE! Lapel Pin – There is a limited run of these pins. They were originally exclusive to San Diego Comic Con but Lucha Loot subscribers are fortunate enough to receive them in their box.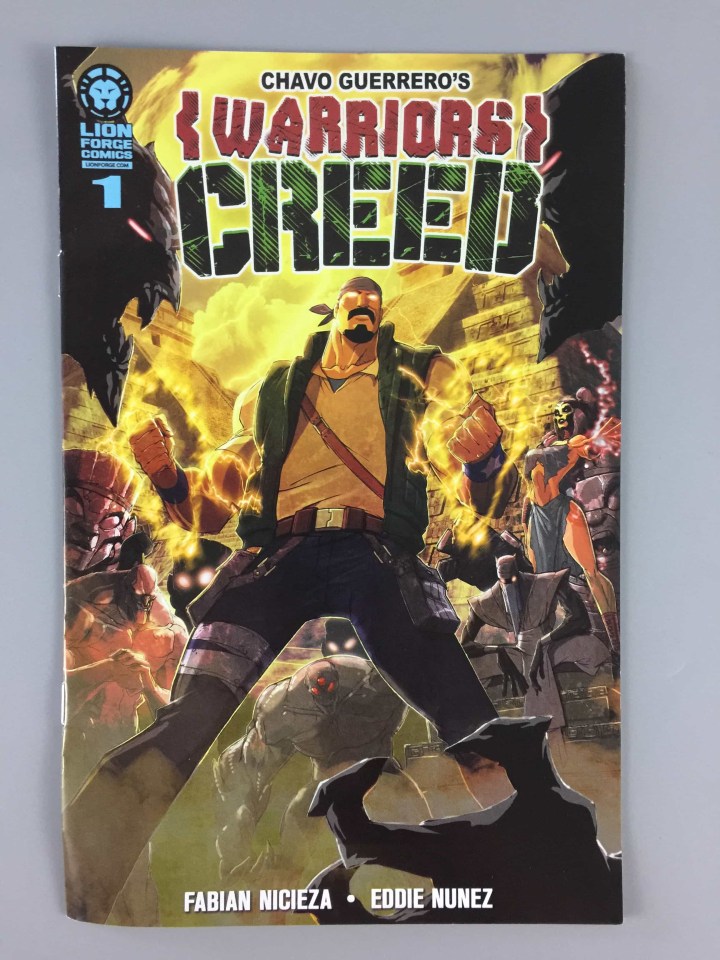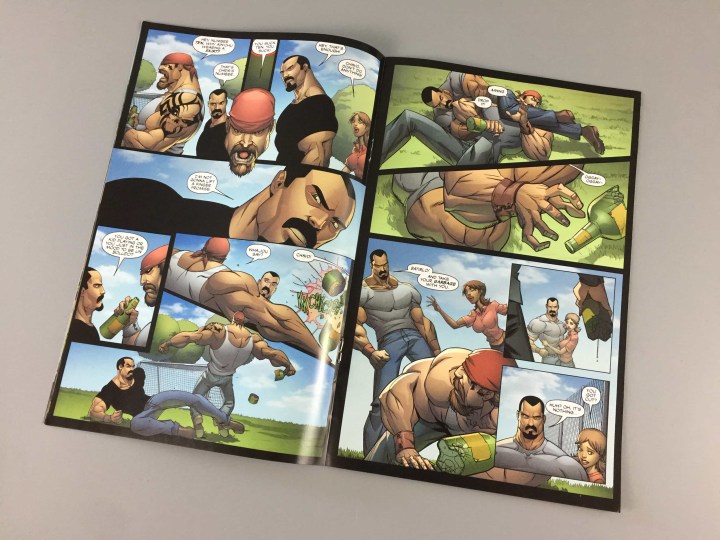 Chavo Guerrero's Warrior Creed Comic Book –  This was a cool surprise. I am always excited to receive a comic book in a subscription box. Being wrestling related is a super bonus.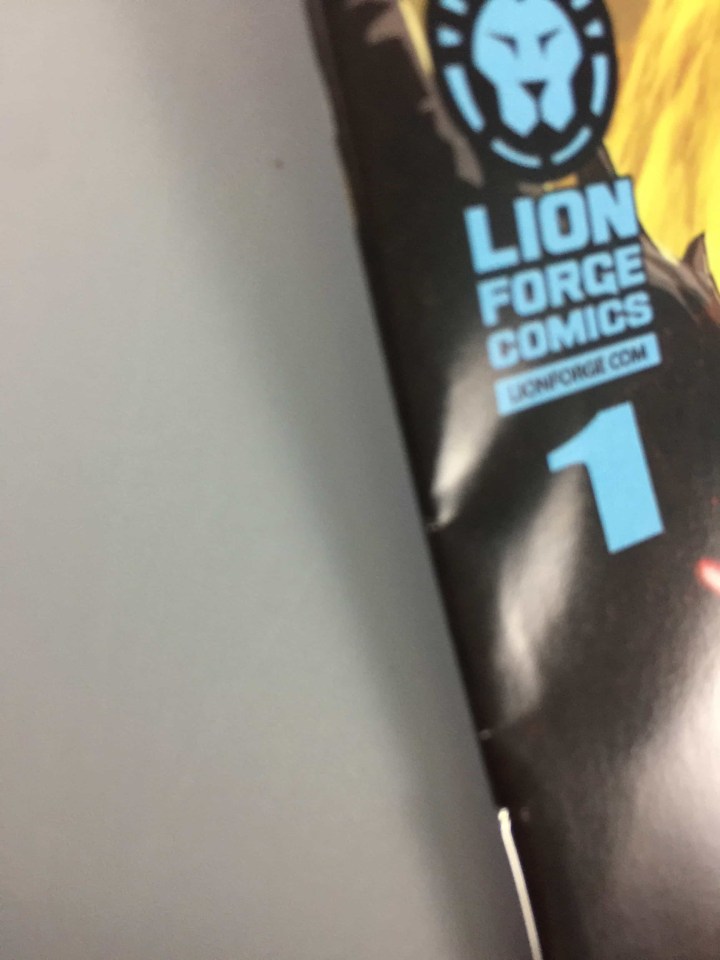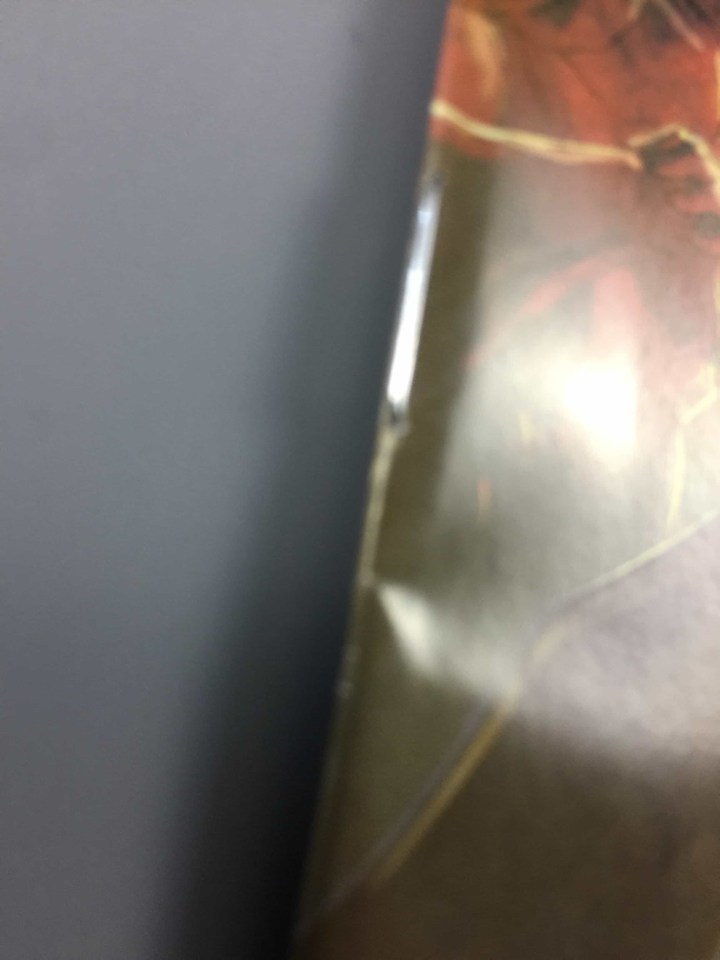 Unfortunately, Lucha Loot does not pack comics with any care. It's terrible for collectors who want their comics in excellent condition. What a waste.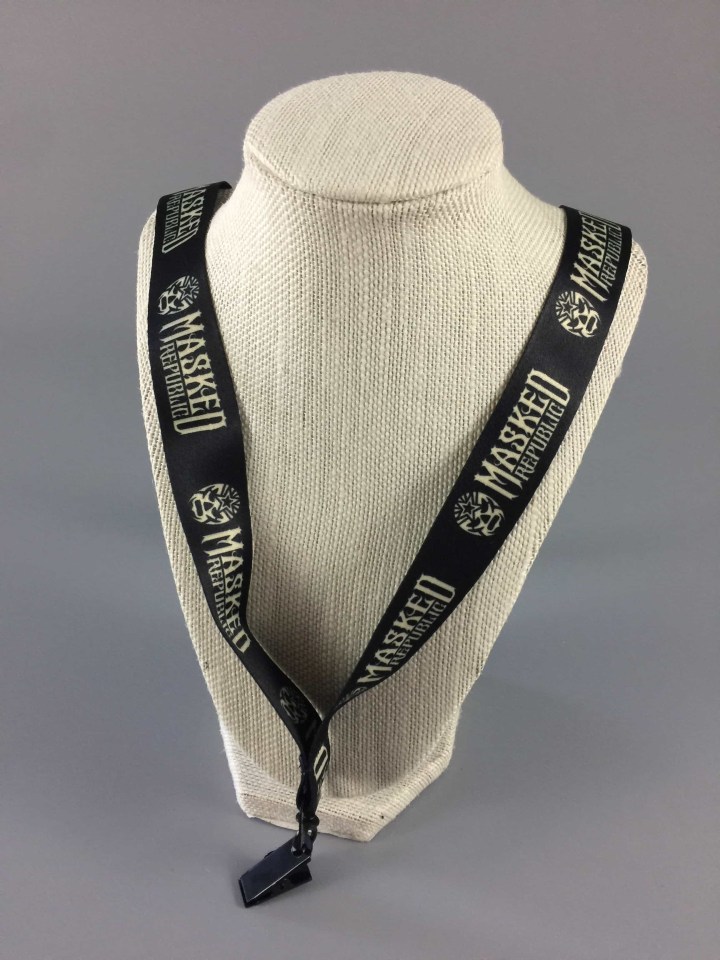 Masked Republic Lanyard – Lanyards come in quite handy when attending conventions. It's nice to have one that is comfortable and look awesome as well.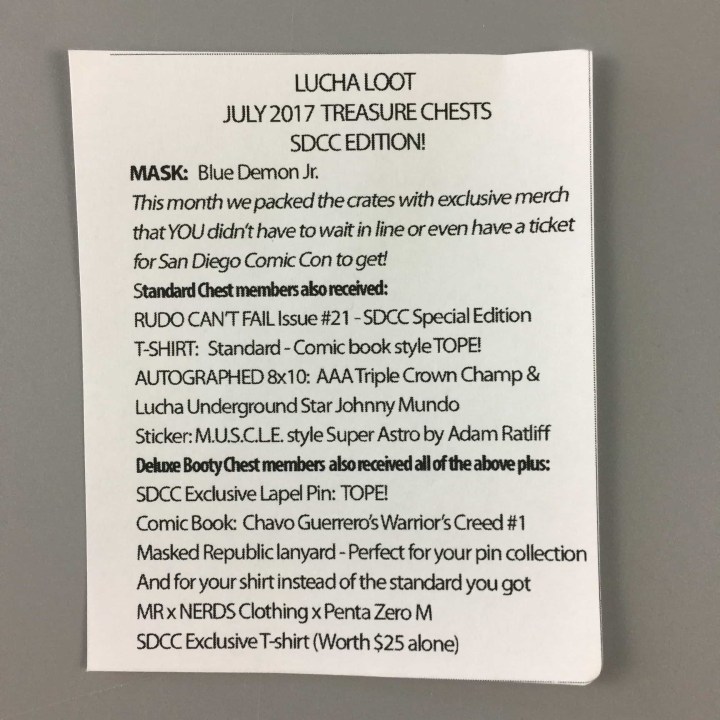 Description Sheet gives you a rundown of what you will get in the standard or deluxe box.
This is easily one of my favorite subscription boxes. There is a nice variety of items which is something I definitely love about this box. I'm looking forward to seeing what Lucha Loot has in store for the upcoming months!