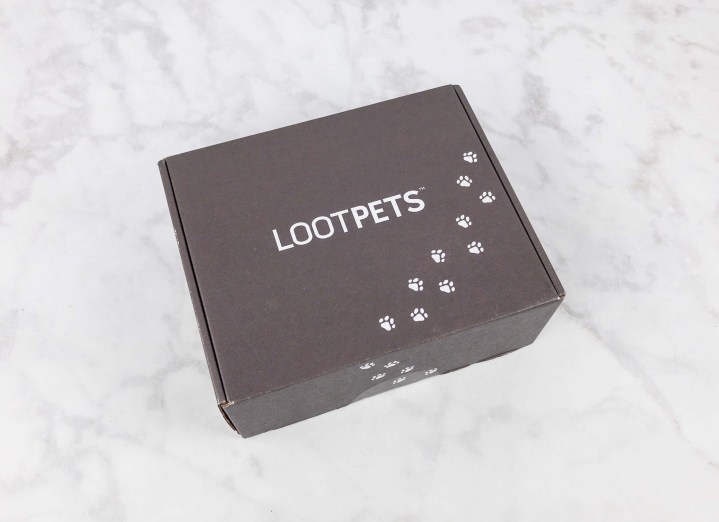 Loot Pets is a monthly dog subscription box from Loot Crate. Every month they select an assortment of geeky gear for your dog that matches the Loot Crate theme for the month.
This box has seen a few changes recently, including eliminating a monthly dog shirt and dropping the price substantially – now $15 plus shipping (total $20 monthly in the US).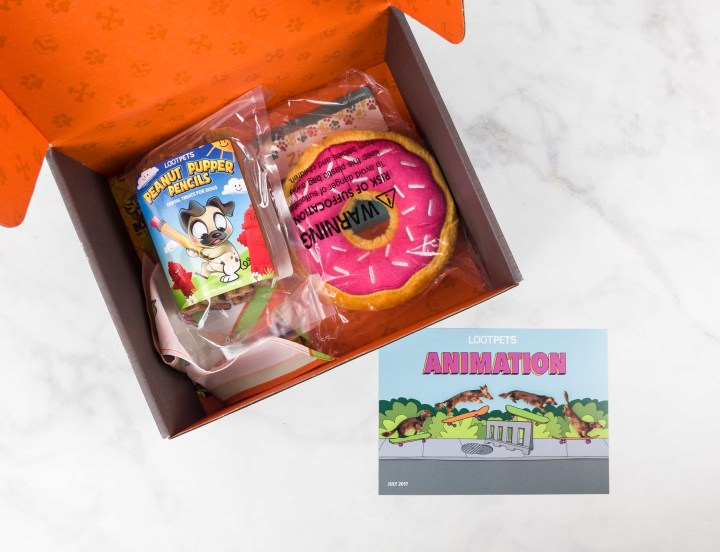 This month's theme was ANIMATION!
DEAL: Save 15% on any subscription when you use this link and coupon code HELLOSUBSCRIPTION15.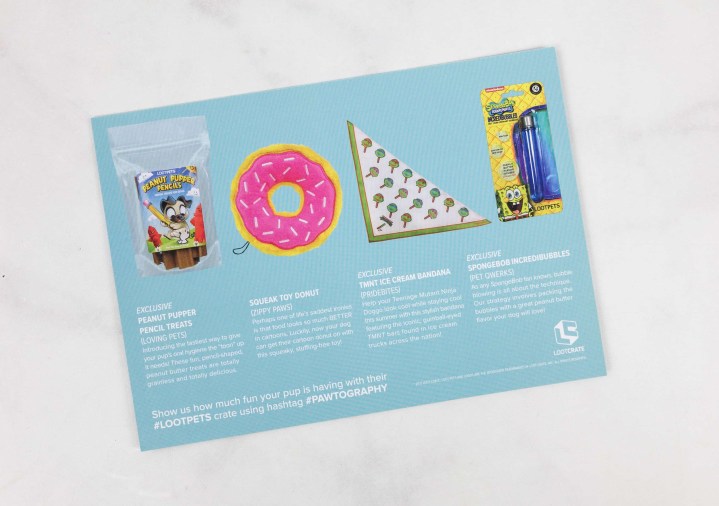 Loot Pets has an information card that shows the items included in the box.
Wearables will still be included from time-to-time, but the focus will be on toys, treats, and other cool stuff.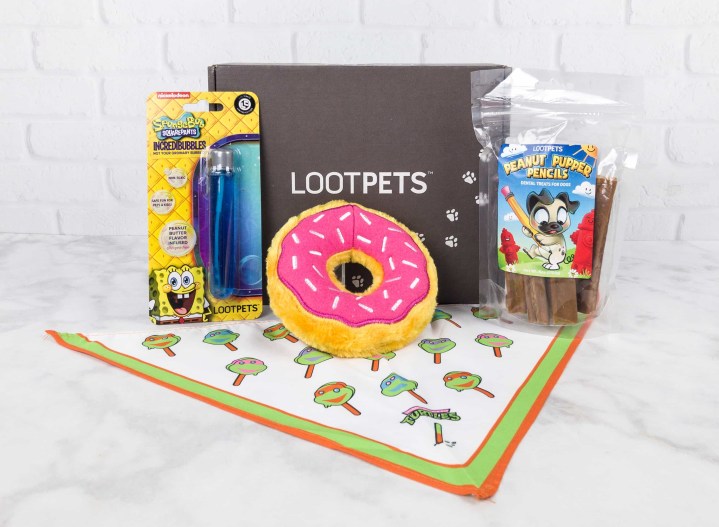 Everything in the July Loot Pets box!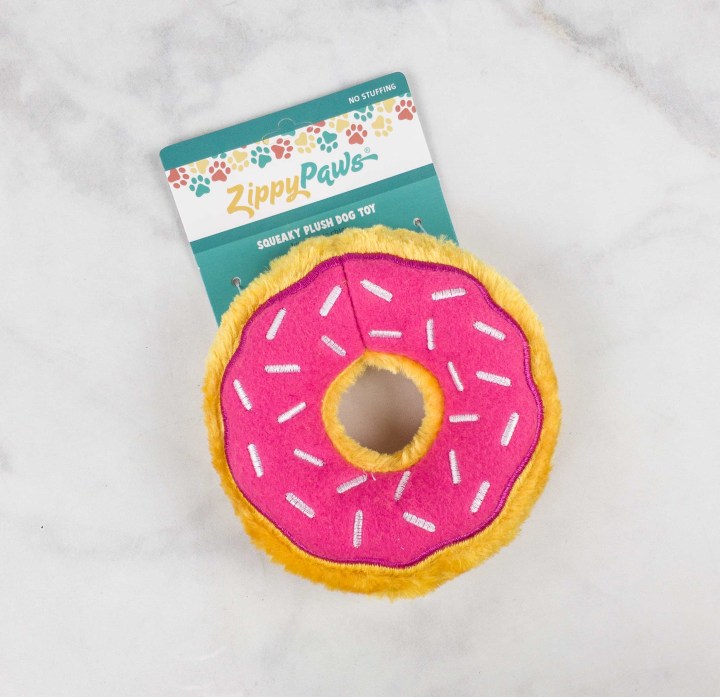 ZippyPaws Donutz Squeaky Plush Dog Toy ($6.85) Donuts are unhealthy for dogs… but not this donut plush toy!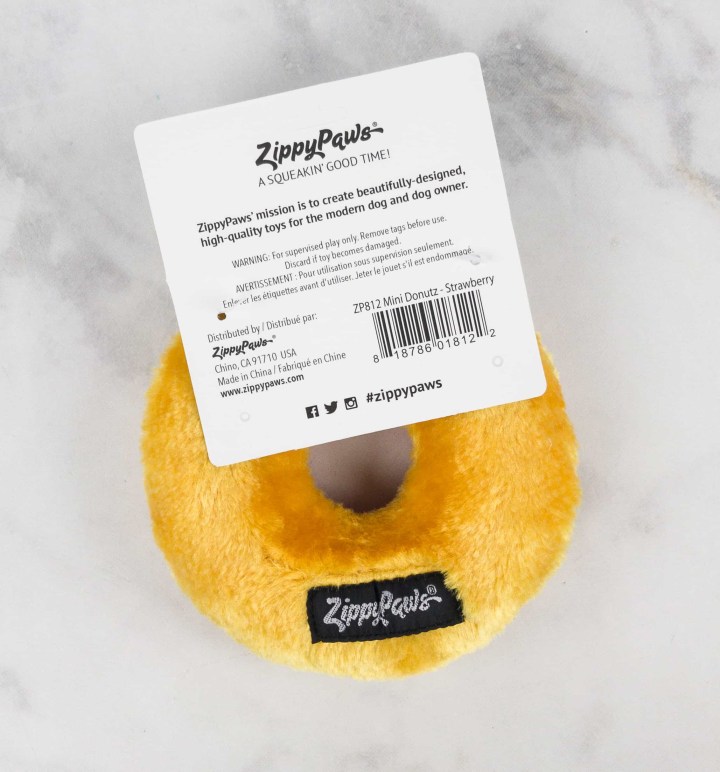 Squeaky and cuddly. Above all, it's stuffing-free!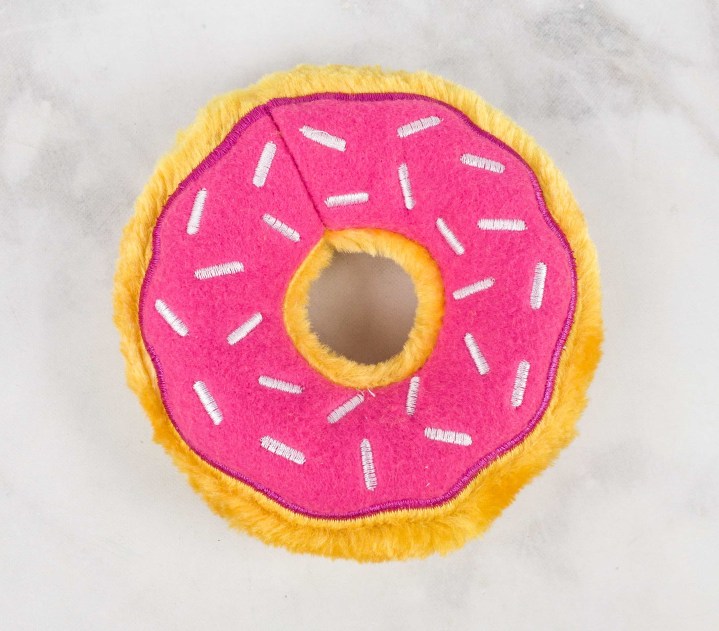 Looks as good as the real thing, eh?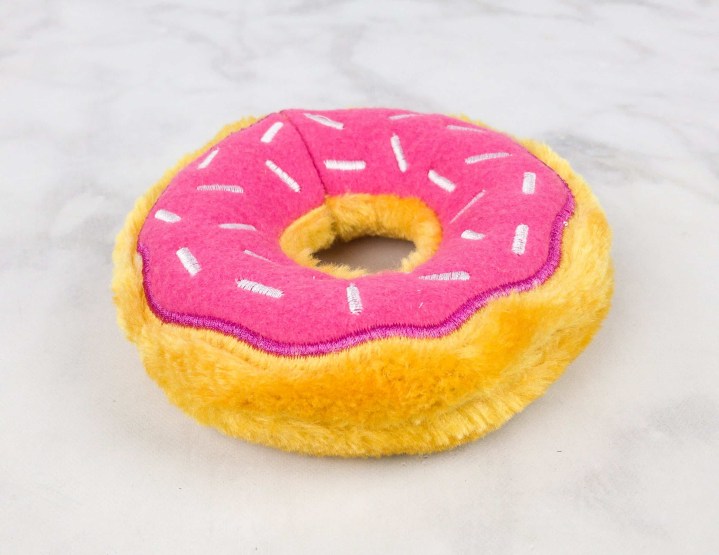 It's just the perfect size for our pup, Dean!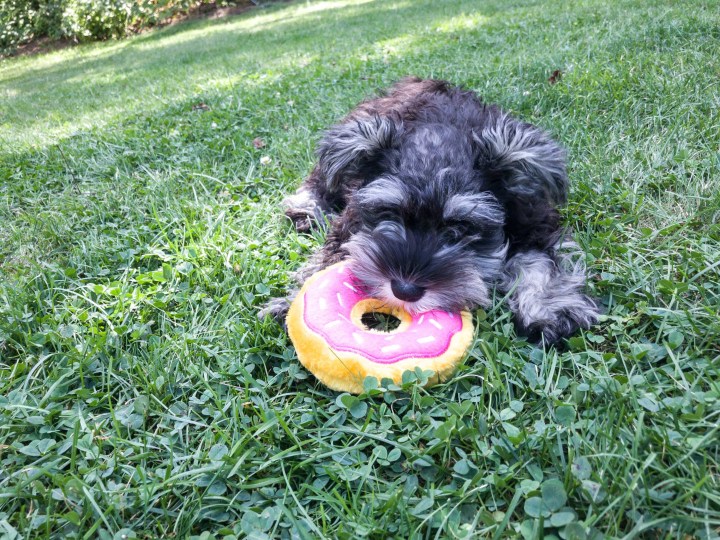 Hello there, cutiepie!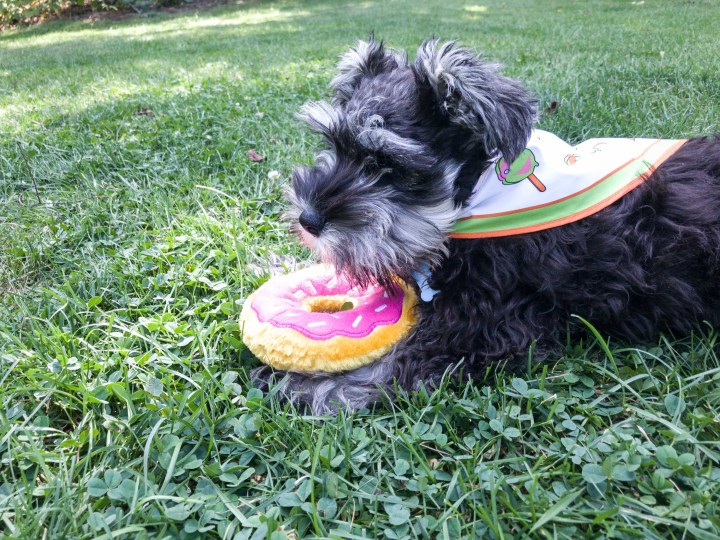 Dean liked this dog toy so much, he's not willing to share!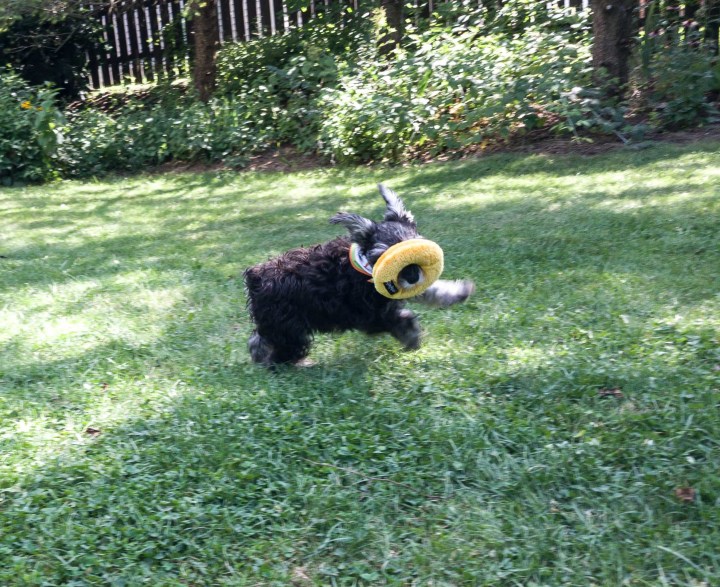 There he is, running around with his new favorite toy.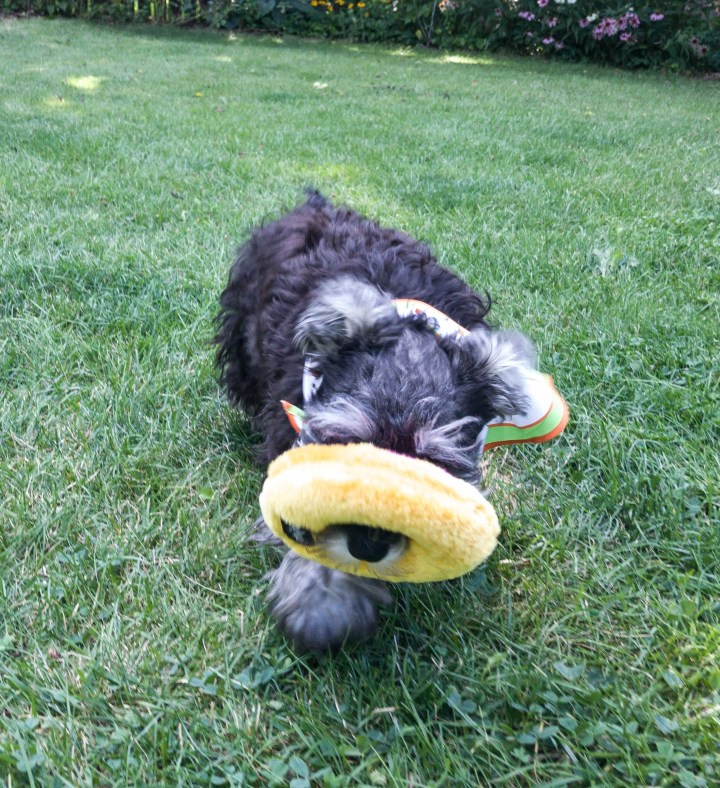 So cute!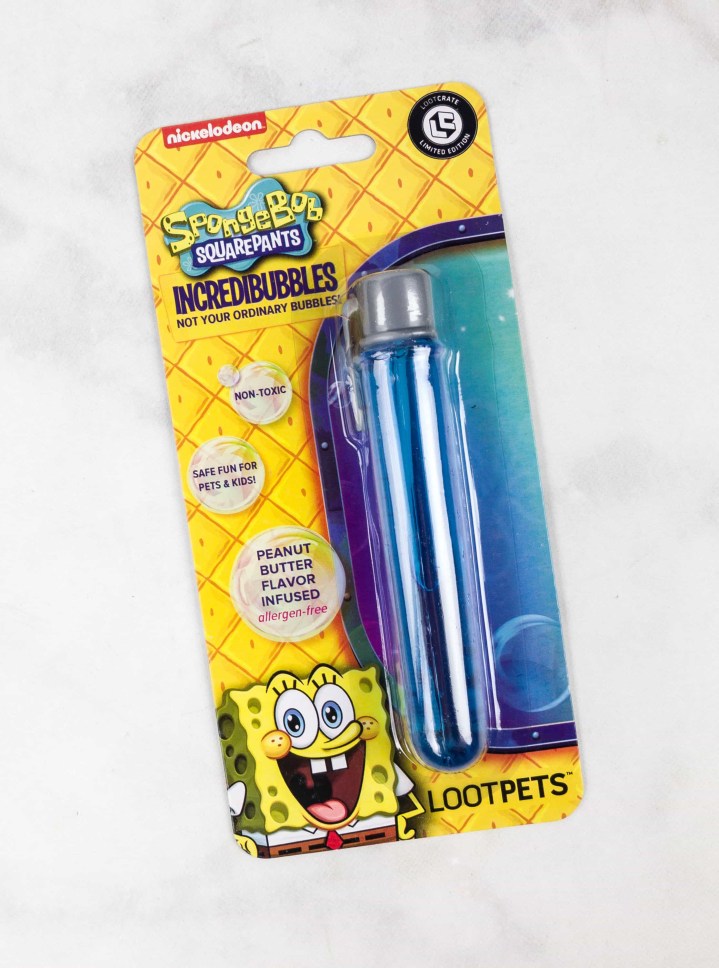 Pet Qwerks Spongebob Incredibubbles – Peanut butter-infused bubbles. Safe for dogs, cats, and even for children!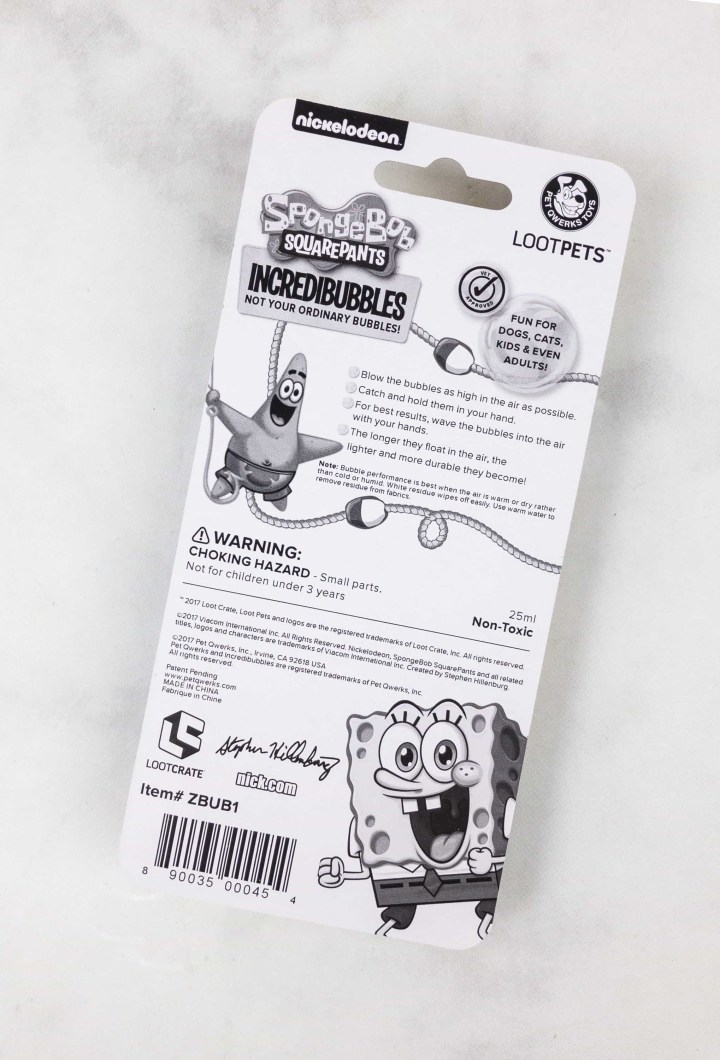 You're a real Spongebob fan if you know the proper bubble blowing technique. ? But if not, there are some instructions on the back of the packaging. This makes for a fun playtime with the pets and the whole family!
Also, these have a completely bizarre texture – they're sticky. We're still testing them out, but the dogs did enjoy them!
PrideBites TMNT Ice Cream Bandana – To keep the pets cool and stylish this summer!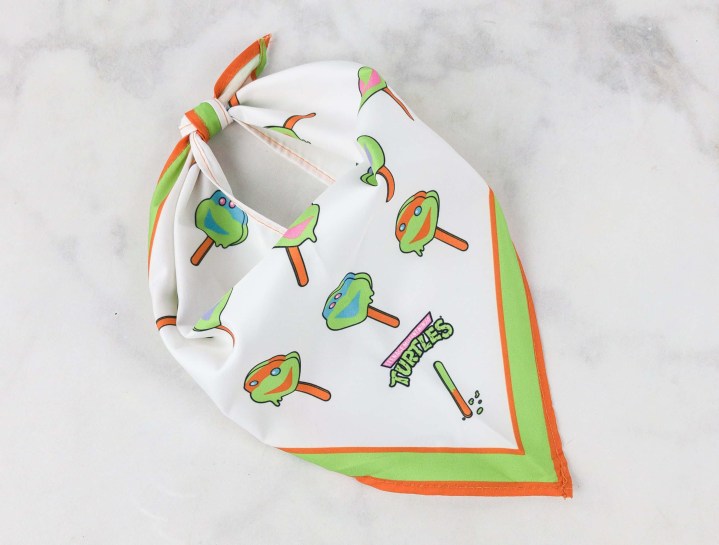 Have you tried the iconic Teenage Mutant Ninja Turtles ice cream bar yet? They are featured on the bandana and they look so cute! (only available from the Ice Cream Truck – WAH!)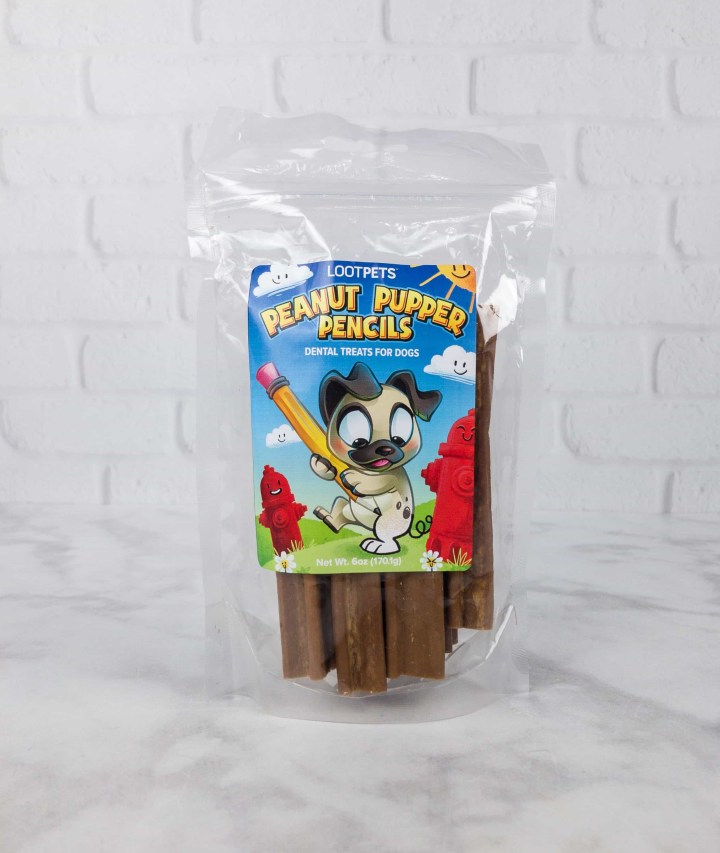 Loving Pets Peanut Pupper Pencil Treats – Tasty peanut butter-flavored treats for the pups' oral hygiene!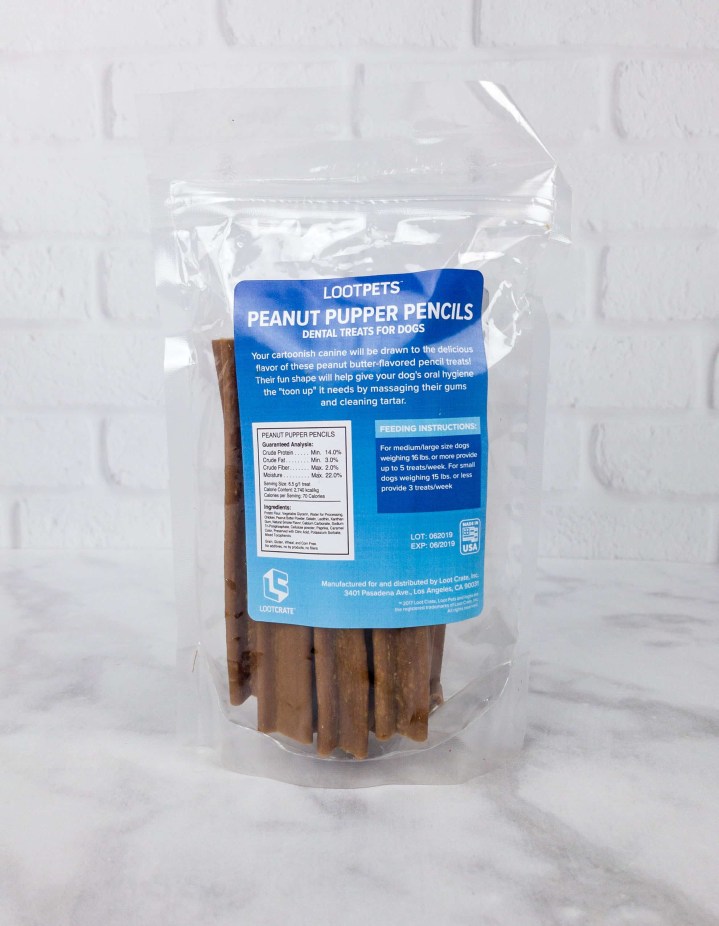 Ingredients include potato flour, chicken, and vegetable glycerin.
These help massage the dog's gums and cleans their tartar too. The dogs are fans of these – we break them in half and they greedily sneak them to their own respective corners.
Loot Pets always comes up with the most fun themes! We liked the combination of this month's toy + treat + wearable. The dogs always love the treats from this box and that makes us humans happy too!
What did you think about this month's Loot Pets items & theme?