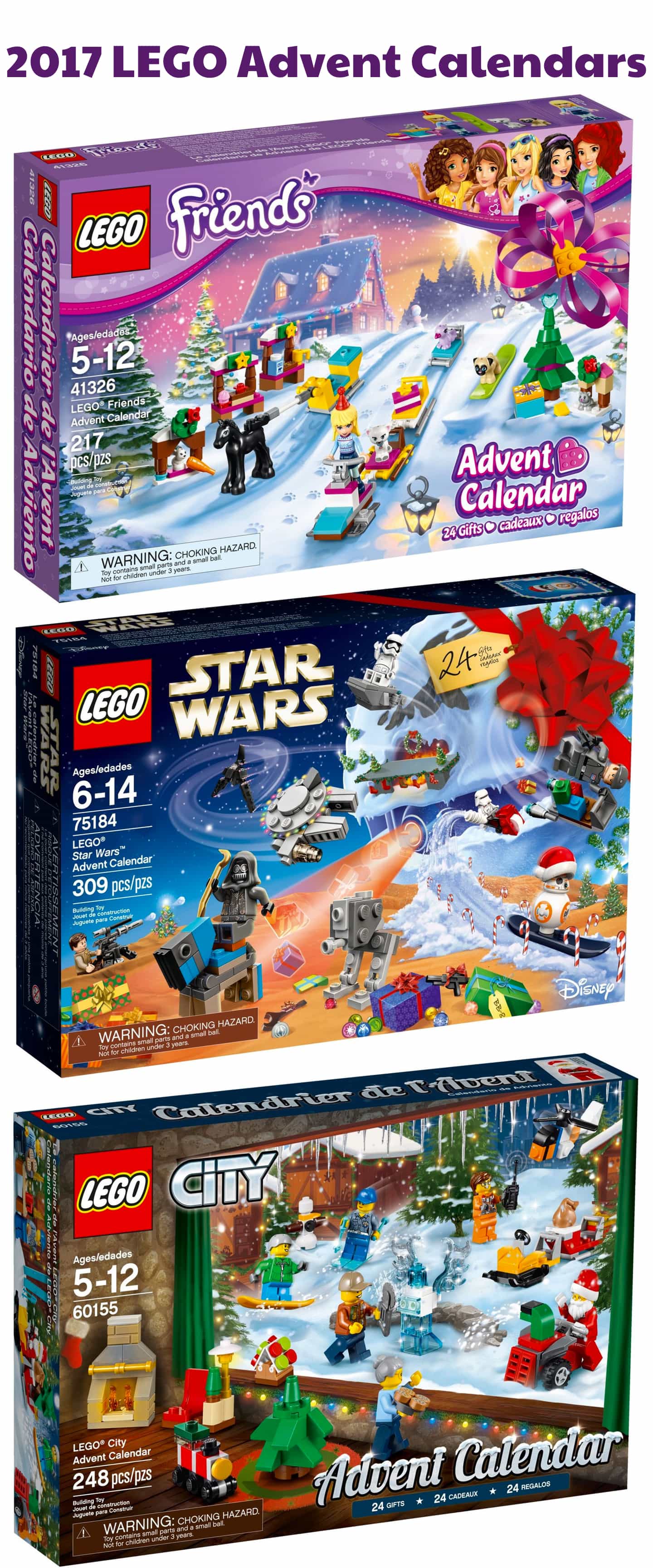 All three LEGO Advent Calendars for 2017 are coming soon! LEGO Advent calendars are undeniably the hottest advent calendars for all ages all over the globe. Be sure to grab notifications at the top of this post for when they're available for sale (around 9/1).
Currently you can preorder the calendars from IWOOT in the UK (delivery is $2.99 in the US) but they'll be on Amazon soon, and we'll post when they're available for sale in the US.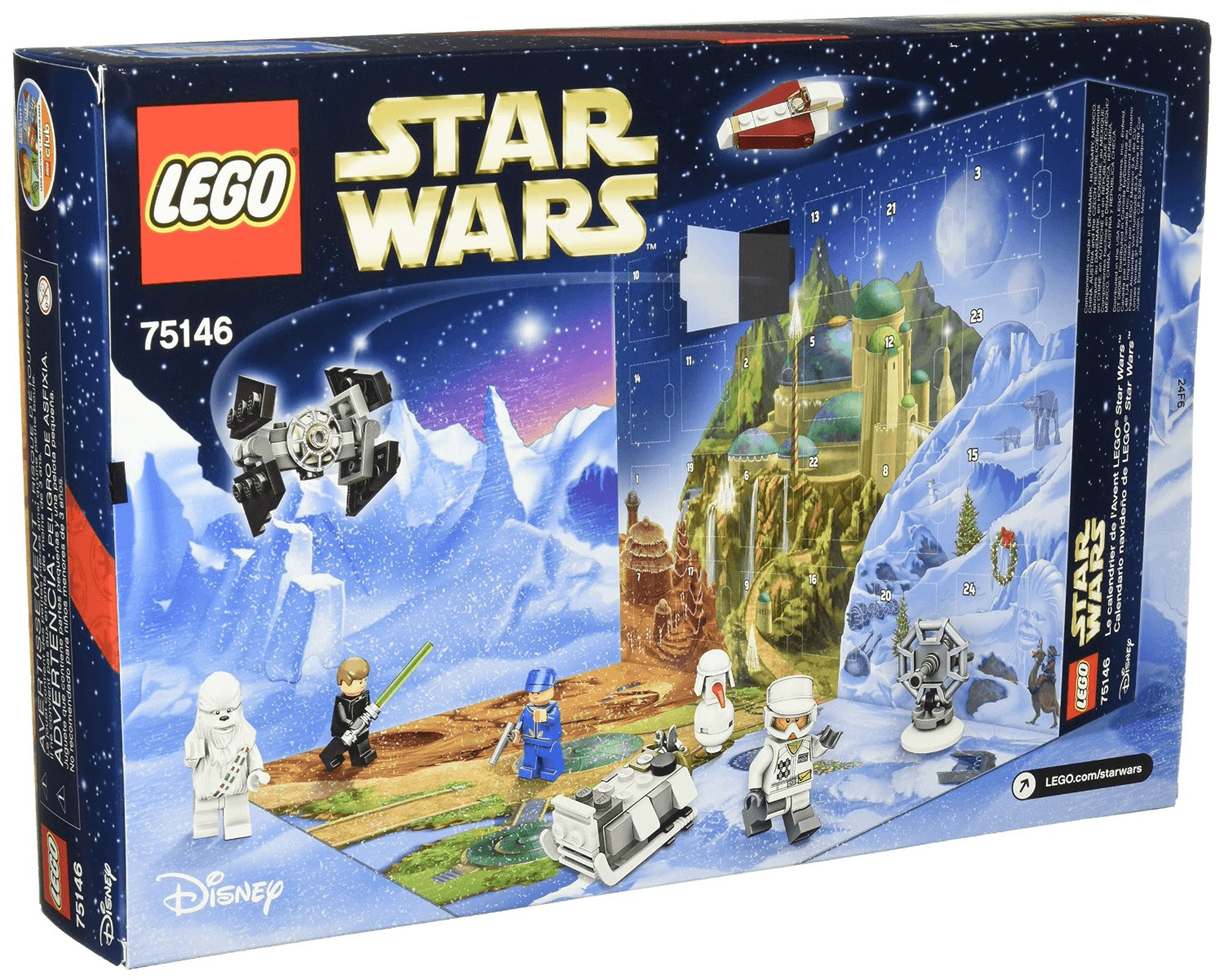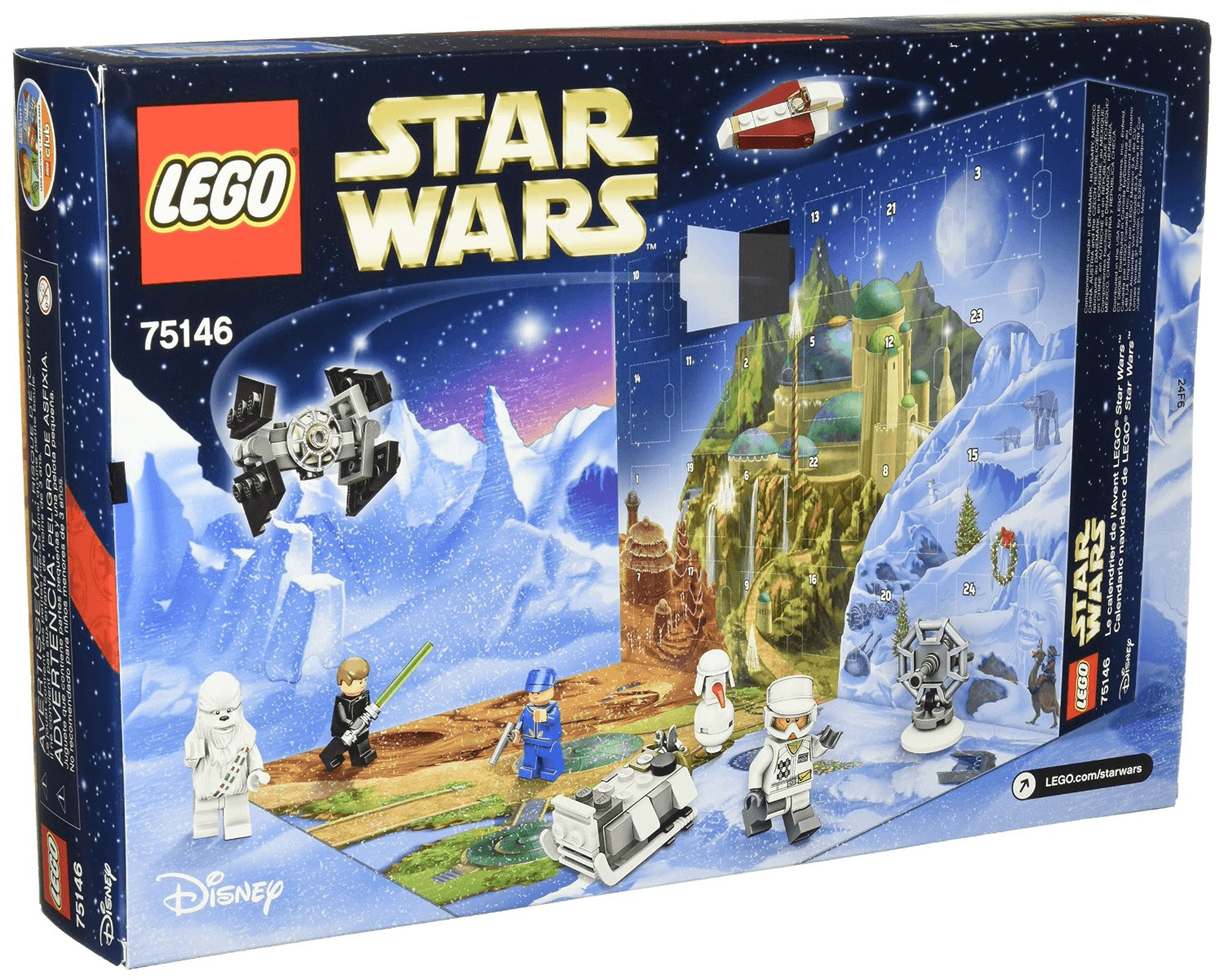 LEGO Star Wars Advent Calendar ($39.99)
Get ready for festive fun with the LEGO® Star Wars Advent Calendar. Behind the doors lie a galaxy of Star Wars minifigures, starships, vehicles and more waiting for you to discover! Once you've collected all the gifts, unfold the playmat and play out your own epic adventures on desert planet Jakku, Starkiller Base and in deep space. With this calendar, the holidays will arrive quicker than you can say "Unkar's Thug!"
Open a door every day to reveal 24 different LEGO® Star Wars themed gifts.
Features 7 minifigures plus a fun holiday-themed figure.
Vehicles include The Ghost, The Phantom, Stormtrooper transport, Rey's speeder, Millennium Falcon, Snowspeeder, Kylo Ren's Command Shuttle, Y-wing, TIE Striker, Hovertank, AT-ST, blaster cannon, snow blower and a sled with boosters!
Weapons include 3 blaster pistols and 2 blasters.
Accessory elements include a wrench and a crowbar.
Also includes a foldout playmat with Jakku, Starkiller Base and deep space play scenes.
Collect all the gifts and play out your own epic LEGO® Star Wars adventures.
LEGO City Town Advent Calendar ($29.99)
Add to your current sets or start new ones with the different surprises waiting in the LEGO® City Advent Calendar! Open a numbered door each day and find out what's waiting behind it for you. Will it be a vehicle or maybe even a brand new minifigure? Perhaps even Santa? The only way to find out is to open the doors, a day at a time!
Includes 6 minifigures: snowboarder kid, grandma, 2 coast guard members, jungle explorer and Santa.
Features 24 different items including buildings, vehicles, seasonal items and minifigures.
Open each 'door' to reveal the surprise for the day.
Collect all the minifigures to add to your collections or sets.
Celebrate the holiday spirit in LEGO® City with this fun Advent calendar.
Lego Friends 2017 Advent Calendar ($29.99)
Count down to a LEGO® Friends Christmas this December! Build a holiday party scene for the LEGO Friends pets, with a new part to build every day. First find Stephanie and her snowmobile, then see what other Christmas surprises she can collect along the way!
Includes a Stephanie mini-doll figure in a festive outfit.
Features 24 gifts, each enclosed in its own compartment in a LEGO® Friends holiday-themed calendar.
Open a new compartment each day and count down to Christmas with buildable gifts!
Collect 24 buildable surprises including furry friends and their homes, Christmas tree, gifts and all sorts of surprises.
Visit LEGO.com/Friends when you've collected all the gifts to discover a special combination build on Christmas Day! Ask your parents' permission.
Looking for even more advent calendars? Check out all our posts on Advent Calendars or find more on Amazon!
Pssst, we're making a list of Advent Calendars! We have a bunch more to enter, but if you find an amazing/unique calendar, let us know about it in the comments!