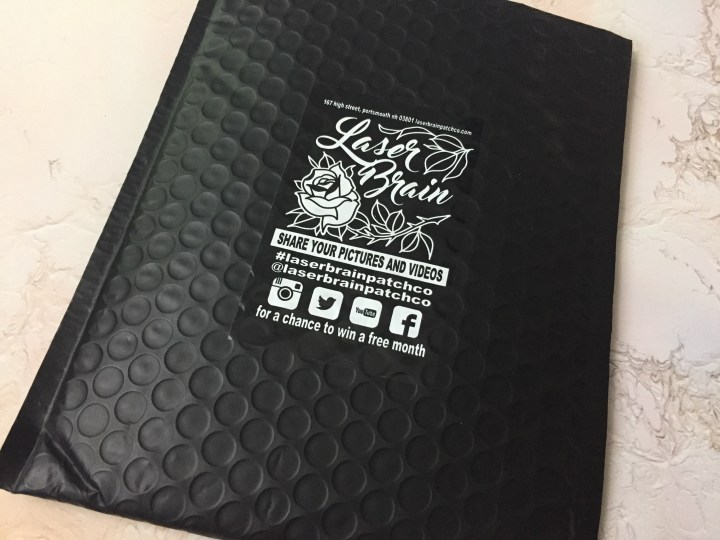 Laserbrain Patch Co produces the coolest, nerdiest, niftiest pins, patches, and other goodies. They come up with awesome themes and put together a truly unique monthly package, and I was super excited to have them land in my mailbox! The three founders are all tattoo artists, and I am super excited to see their incredible art and illustrations with a nerdy twist! This subscription is only $12.50 plus shipping, making it an attractive price point with a LOT of fun packed into it!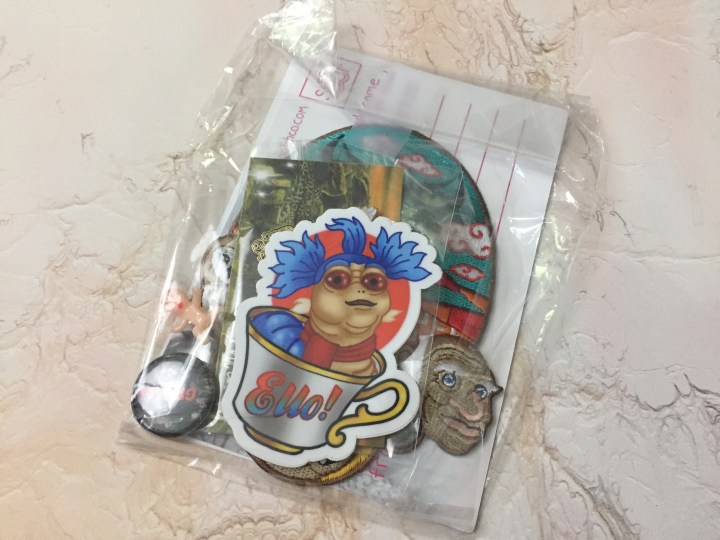 DEAL: Get $2 off of your first monthly box. Use coupon code HELLOLASER.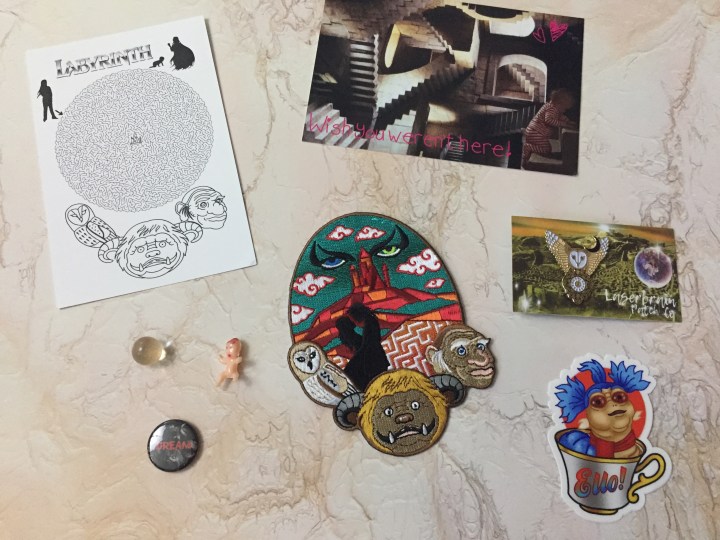 Everything in my box! The front of the info card is a colouring image.
As soon as I saw the Worm sticker I knew this was going to be a Labyrinth theme, and my excitement increased tenfold! Labyrinth is one of my favourite guilty pleasure movies. It's David Bowie and Jim Henson puppets… it's delightfully weird. I listened to As the World Falls Down for weeks after David Bowie passed away which is my favourite song from this movie.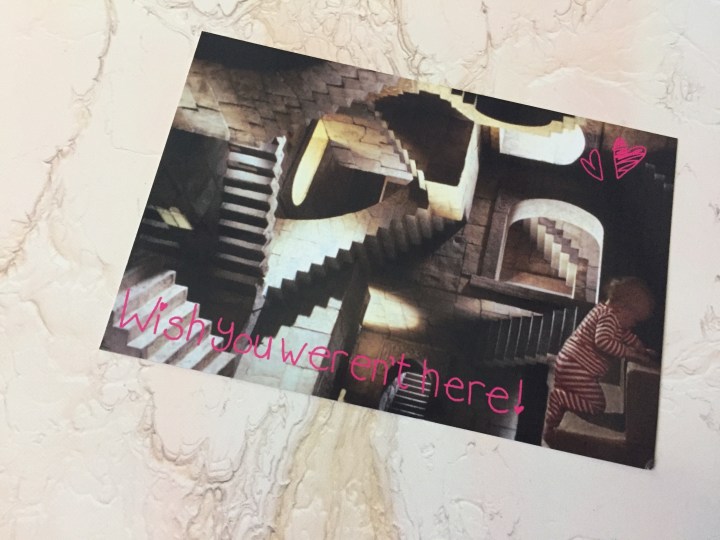 Postcard — A rather cheeky postcard featuring the Escher-like maze from the movie. In the story, Sarah wishes for her baby brother Toby to be taken away by the Goblin King…
This handy postcard allows you to do the same!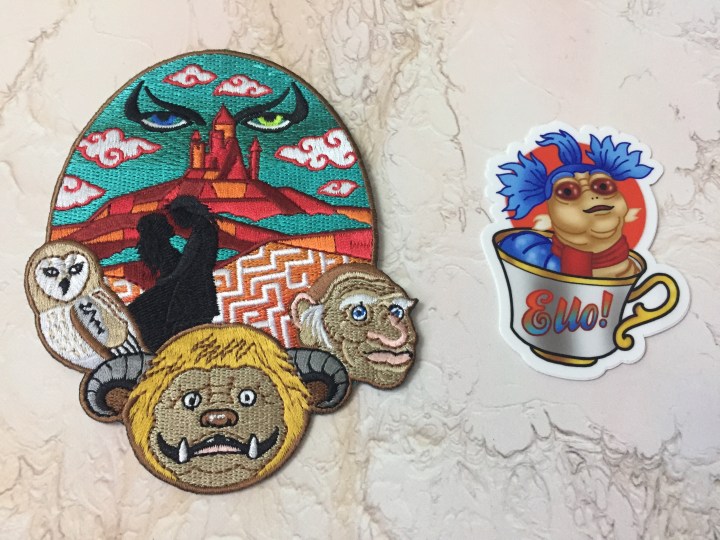 Patch — I can't get over how absolutely gorgeous this is. There are so many parts to it — Jareth's heterochromatic eyes, the castle, the maze, Sarah and Jareth dancing, Jareth's owl form… and the other monsters as well!
Sticker — The Worm is hanging out in a cup of tea!
Owl Clock Pin — This pin is so stunning, I just love it. Jareth's owl is holding his 13 hour clock. I love the pattern on the wings and the detail on the clock.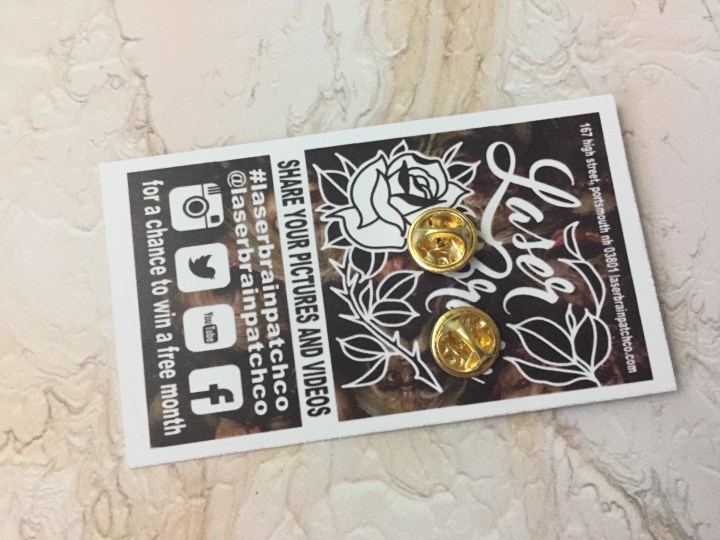 It's double-posted, which means it won't swing/rotate due to its shape and size which can often happen with larger pins.
Button — GREAM! Goblins rule everything around me.
Orb — An orbeez meant to represent Jared's magic orb. Let it soak in water and it'll triple in size!
Baby — And of course, one of the many babies that the Goblin Kind has stolen away…
This was SUCH a fun package to open from Laserbrain Patch Co! I was familiar (and a fan of the theme (which is always a 50/50 shot with the fandom sort of subscriptions out there) and I loved how they were so detailed with the smallest items right up to the big ones. The pin is absolutely my favourite part of the package this month — it's just beautiful and stylish even if you weren't familiar with its references.