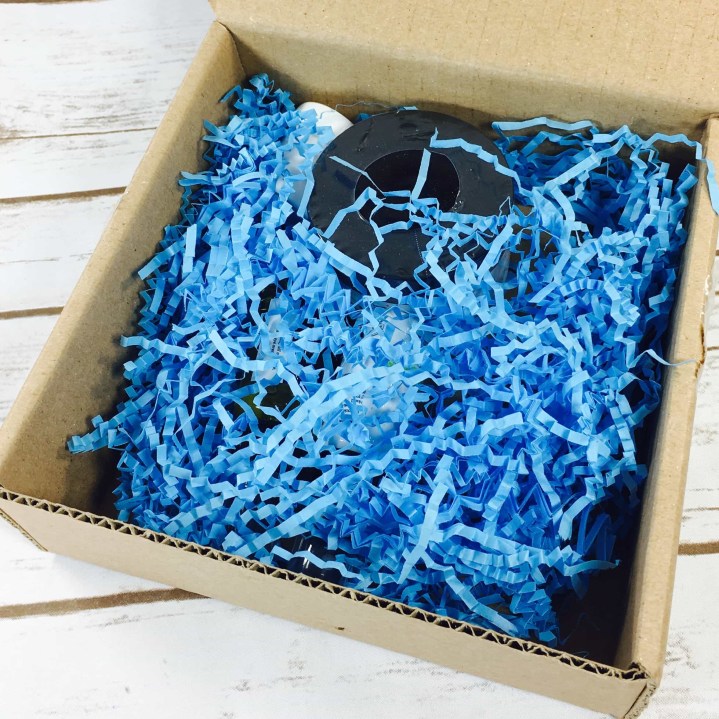 Kloverbox is a unique natural and cruelty-free beauty and lifestyle subscription box delivering the purest in beauty, nutrition, health, and home essentials. It is $25 a month and is available in 1, 3, or 6-month terms. The 1 and 3-month subs automatically renew until canceled.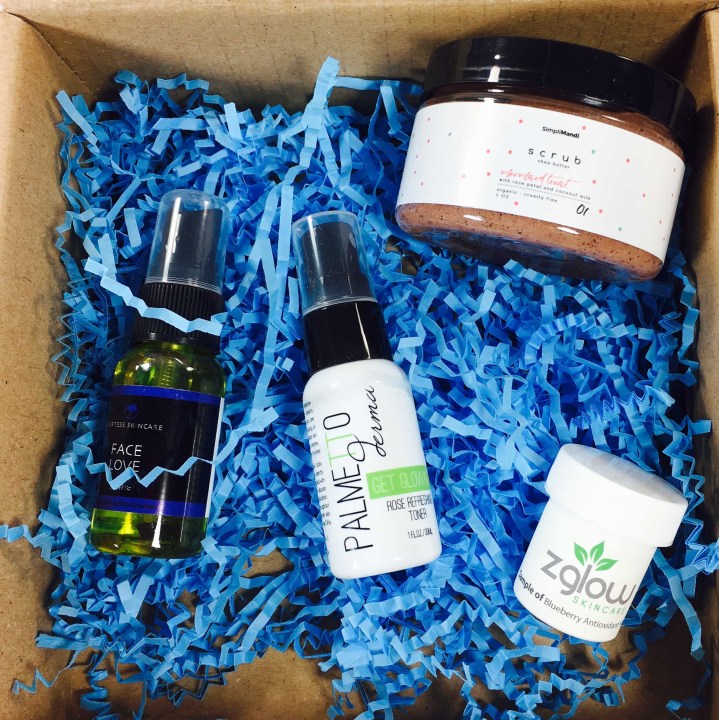 DEAL: Save 10% on your whole subscription with coupon code HS10!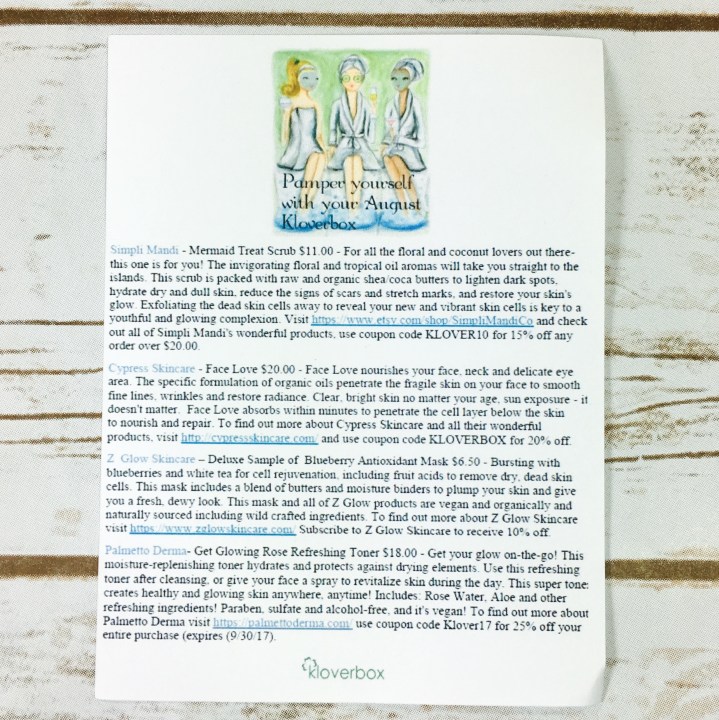 The information card contained a list of all the items in the box along with coupon codes for some of the items so if you fall in love with a product or want to discover a new item from a particular brand you can save some dough!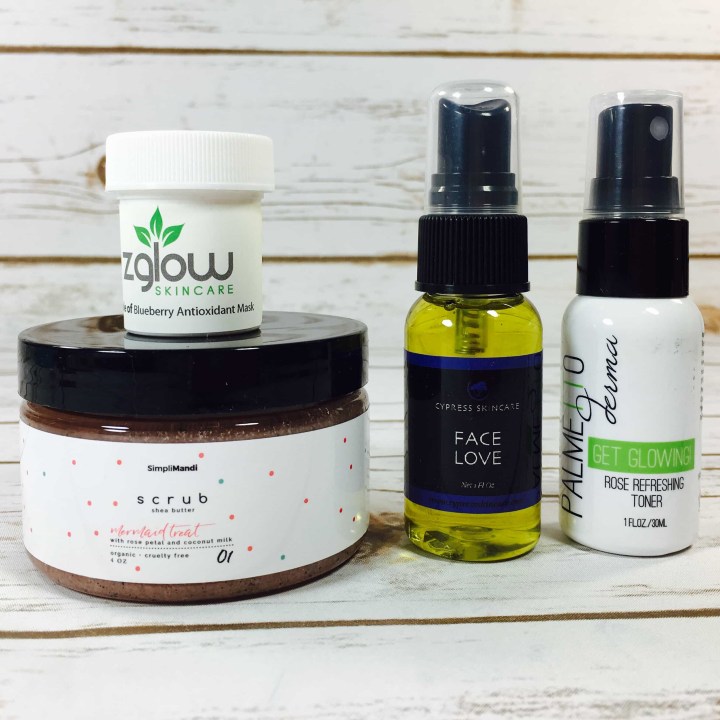 Everything in my box! I received three items for my face but was really happy to see a large container of something for my body!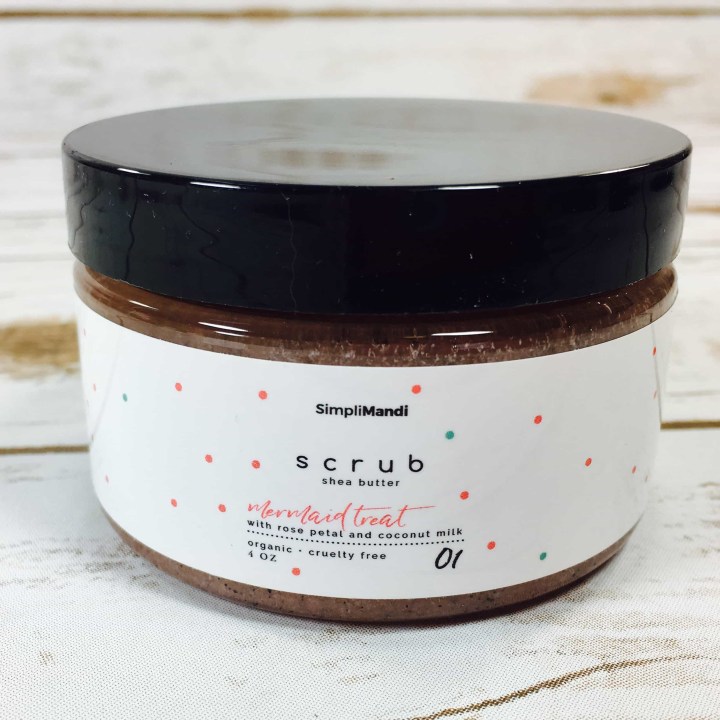 SimpliMandi Mermaid Treat Scrub ($6.88) Ok, this is one of the best scrubs I have ever tried! It says it can be used on the face or body but I only tried it on my body.
Look at those awesome simple ingredients. Shea butter, monoi oil, and coconut milk powder all work their magic along with sugar and rose clay. NOTE: The website lists Tahitian lava sand rather than rose clay.
This stuff was sealed in plastic and had an inner seal as well. It was separated so I gave it a few stirs with a plastic spoon to mix it all up. I did this over a sink because it was kind of messy.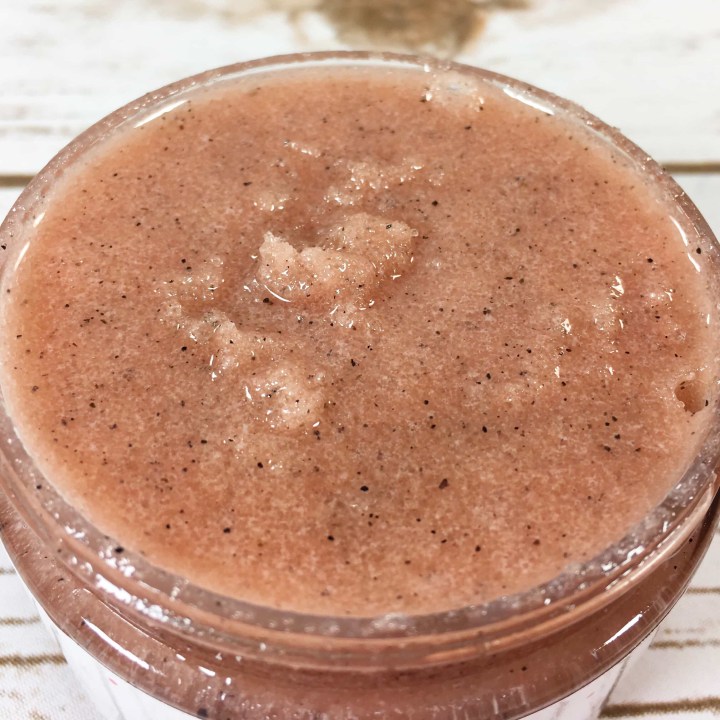 Ready to use! Usually when I put scrubs on my body they fall right off and go down the drain. This one stayed where it was supposed to so I was really able to get some good exfoliation going on. It smelled great and left my skin silky soft – no need for a post-shower moisturizer!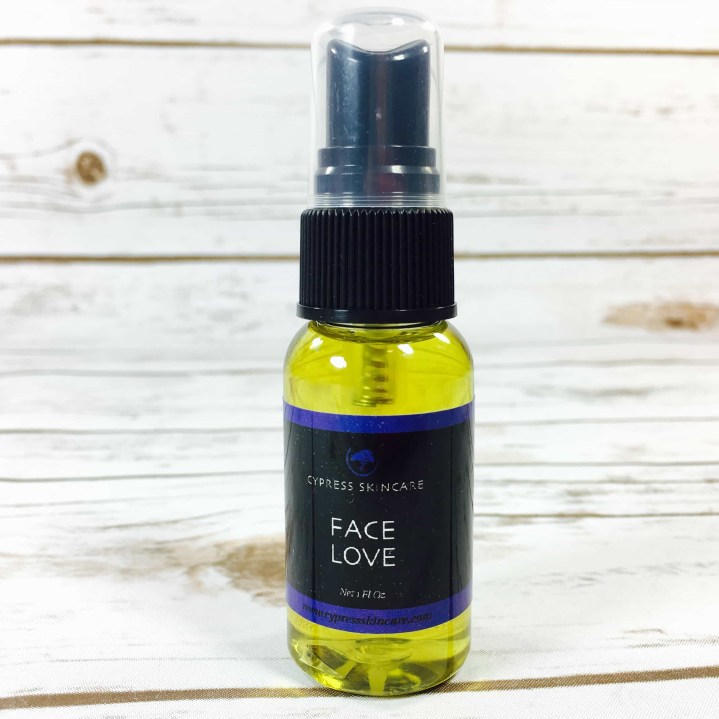 Cypress Skincare Face Love ($20) I love face oils and I feel like my skin looks much better since I started using them. This has a spray nozzle but I sprayed it into my hand rather than onto my face. It can be used under the eyes and on the neck, too, and has a light scent.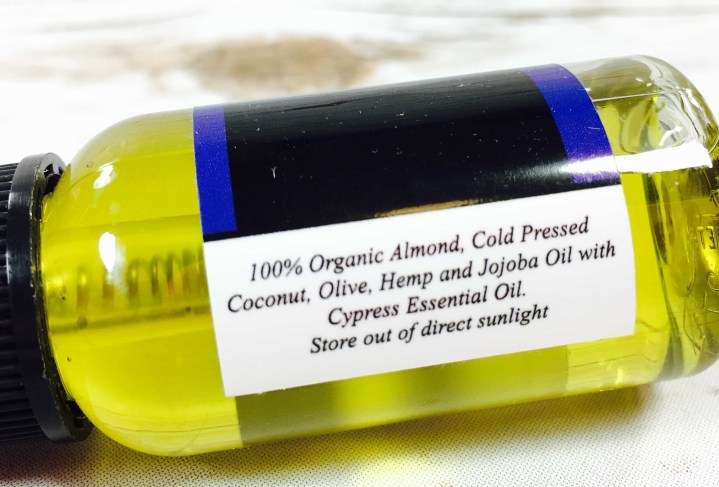 A blend of five oils and cypress essential oil are the simple ingredients here.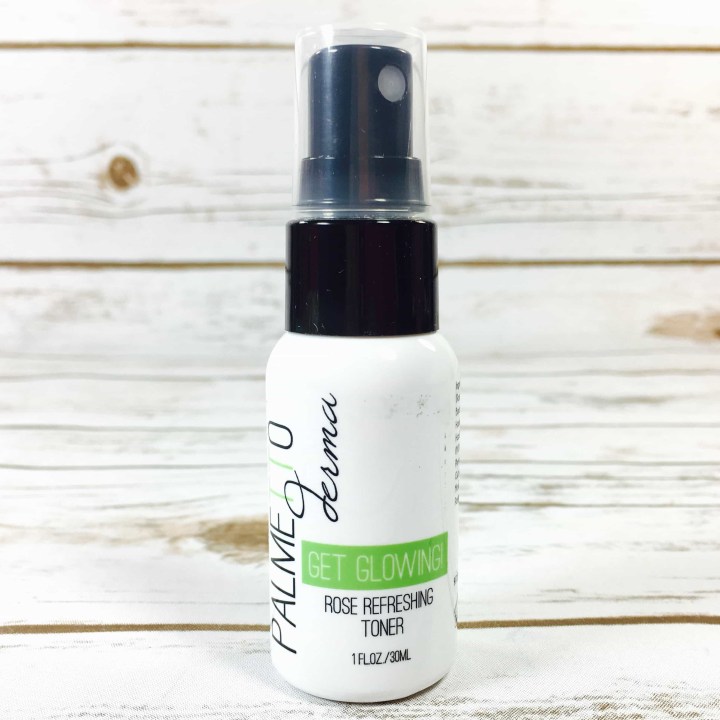 Palmetto Derma Get Glowing! Rose Refreshing Toner ($18) can be sprayed directly on the face or applied with a cotton ball. I have been using it after cleansing and before moisturizing. It can also be used during the day as a face refresher.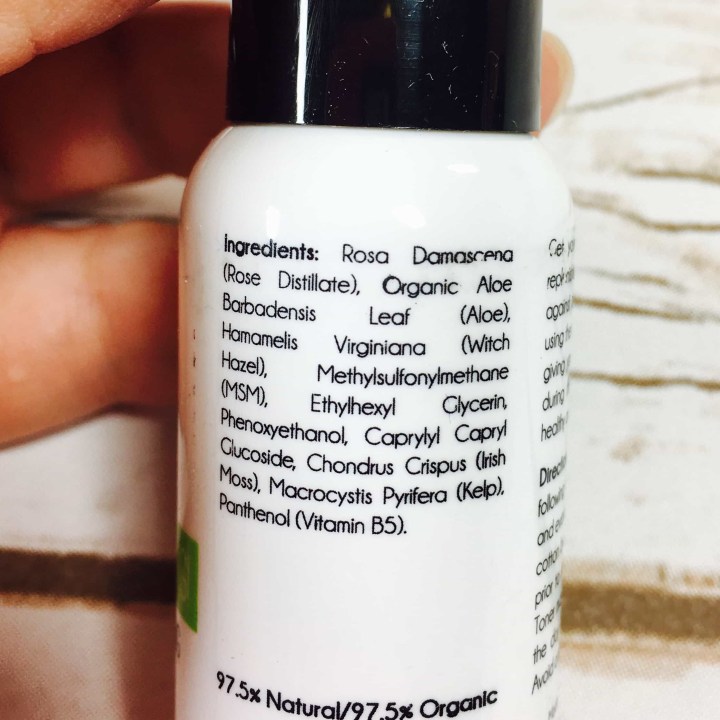 Rosewater and aloe are some of the ingredients and while I usually dislike rose scented products this one was very subtle and faded quickly.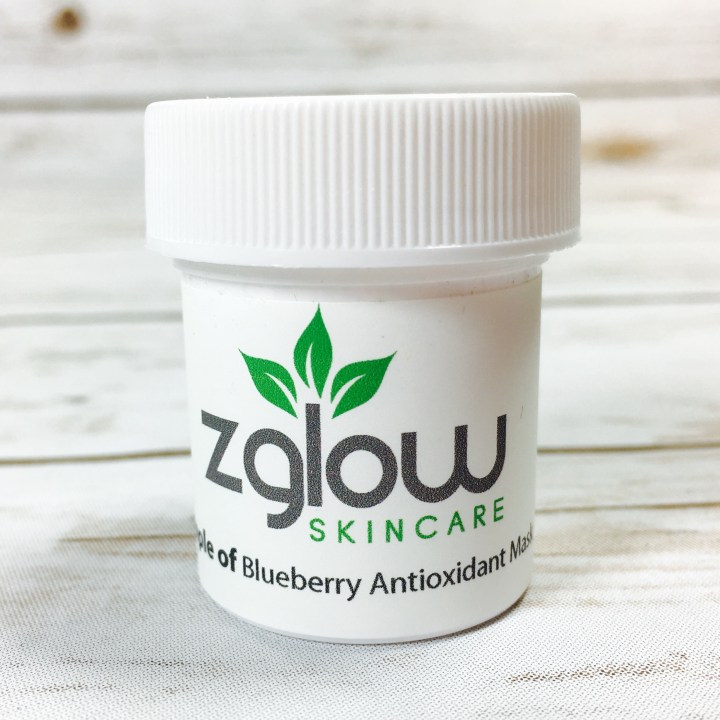 ZGlow Skincare Blueberry Antioxidant Mask (No size given but card says $6.50 value) This has been a super busy week and I haven't had a chance to sit for 10 minutes so I am really looking forward to trying this luscious smelling mask this weekend as a special treat!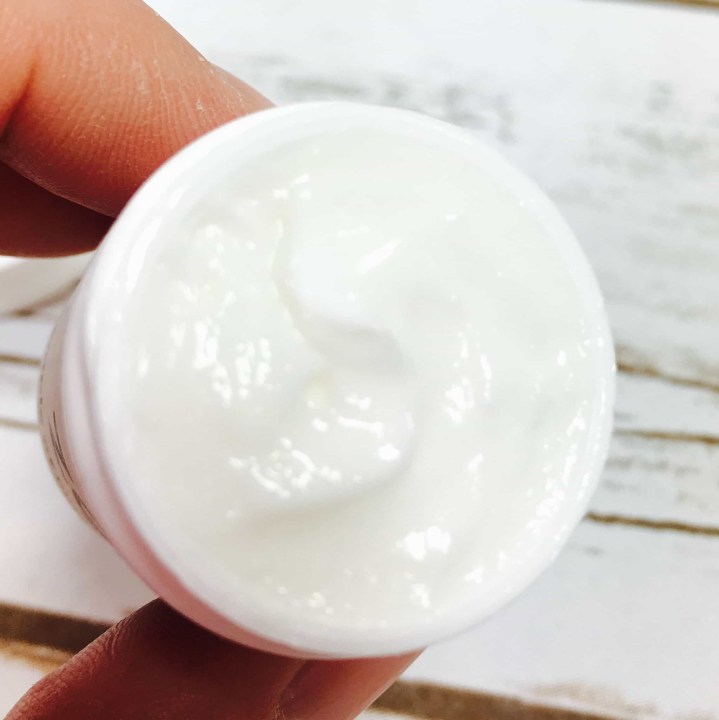 I did rub some on the back of my hand and it was thick and left my skin feeling cool. Also, did I mention it smells amazing? The directions say to apply a thin layer and let it sit for 10-15 minutes before rinsing and getting on with your day.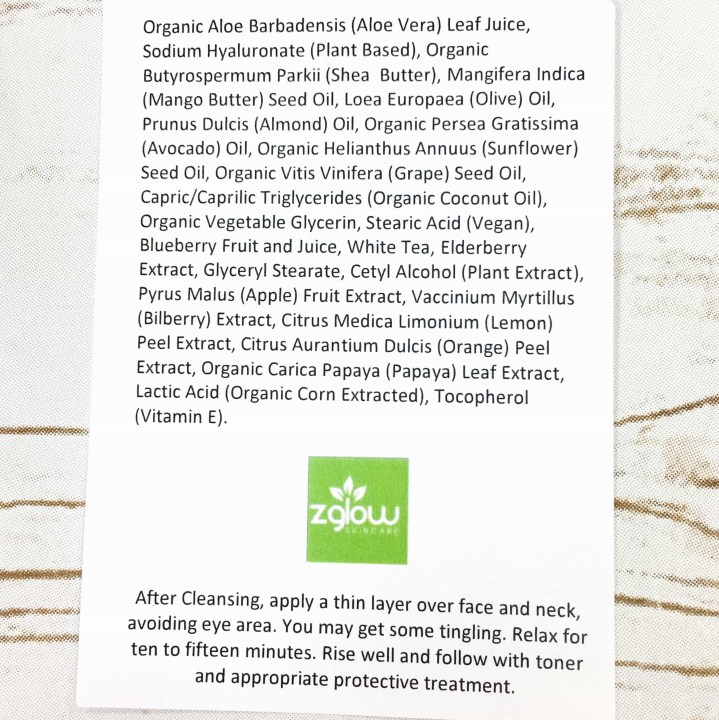 Blueberries, white tea, aloe, and a whole bunch of other amazing antioxidants and moisturizing ingredients are in here to exfoliate dead skin cells and plump up the skin with moisture. It says it is great for dry, mature, or sensitive skin.
I adored my August Kloverbox and it transformed my bathroom into an at-home spa! The mermaid scrub was just amazing and I just can't seem to get enough facial oils and natural antiaging products. August's box had a value of $51.38, which is twice the amount paid for the box!
What did you think of the August Kloverbox? Let me know in the comments!