Happy Legs Club is a subscription service that delivers a razor handle (in your first box) and refill cartridges to your mailbox either every other month or every 3 months, you choose! This service starts at $12 a shipment and shipping is free. I am reviewing the Hey Hey!! Box (5 blades), which is $18 a shipment. Only the first box will have a handle, so this is a review of the refills! Check out my original review here!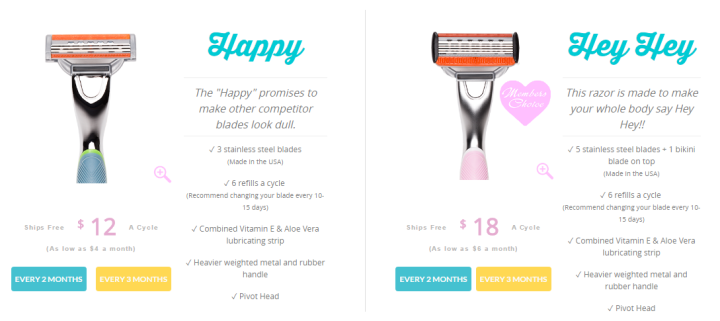 You can choose how many blades you prefer, along with your delivery schedule. Happy Legs Club recommends that you change the heads every 10-15 days but each woman is different. I shave more often in the summer than in the winter so I will follow the suggested schedule – I have to be ready for the pool! The main difference is that one head has 3 blades and the other has 5 blades. It also looks like the handle is a different color.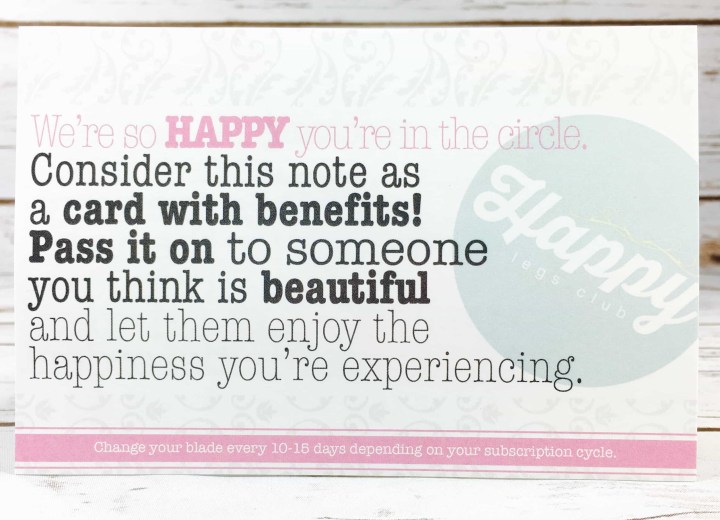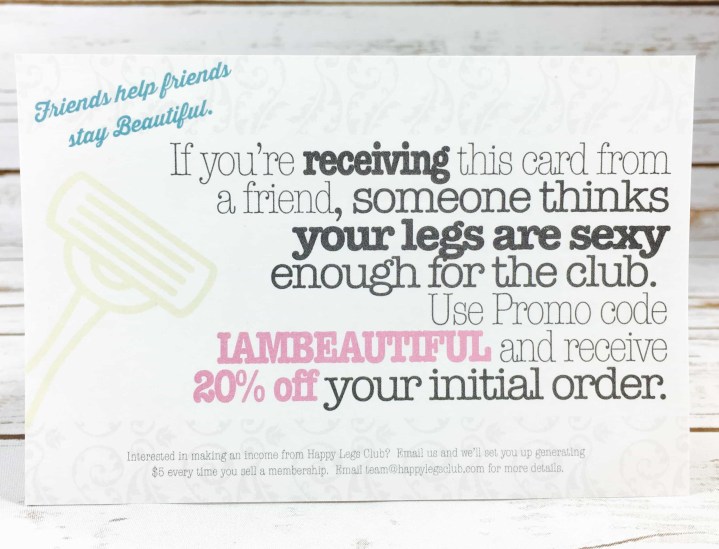 I received a card to pass on to a friend so they can save 20% off of their first order. It looks like you can have Happy Legs Club assign you your own referral code and earn $5 every time a friend uses your link. Sweet!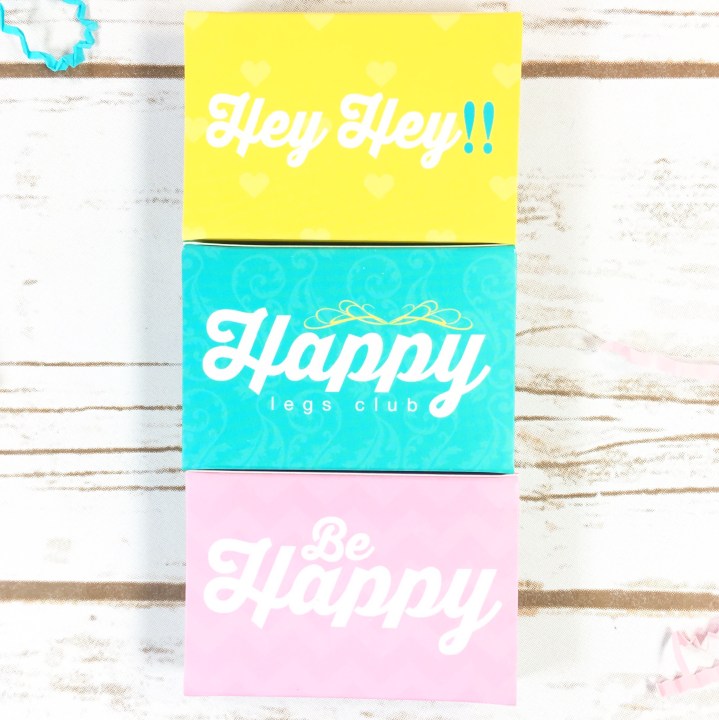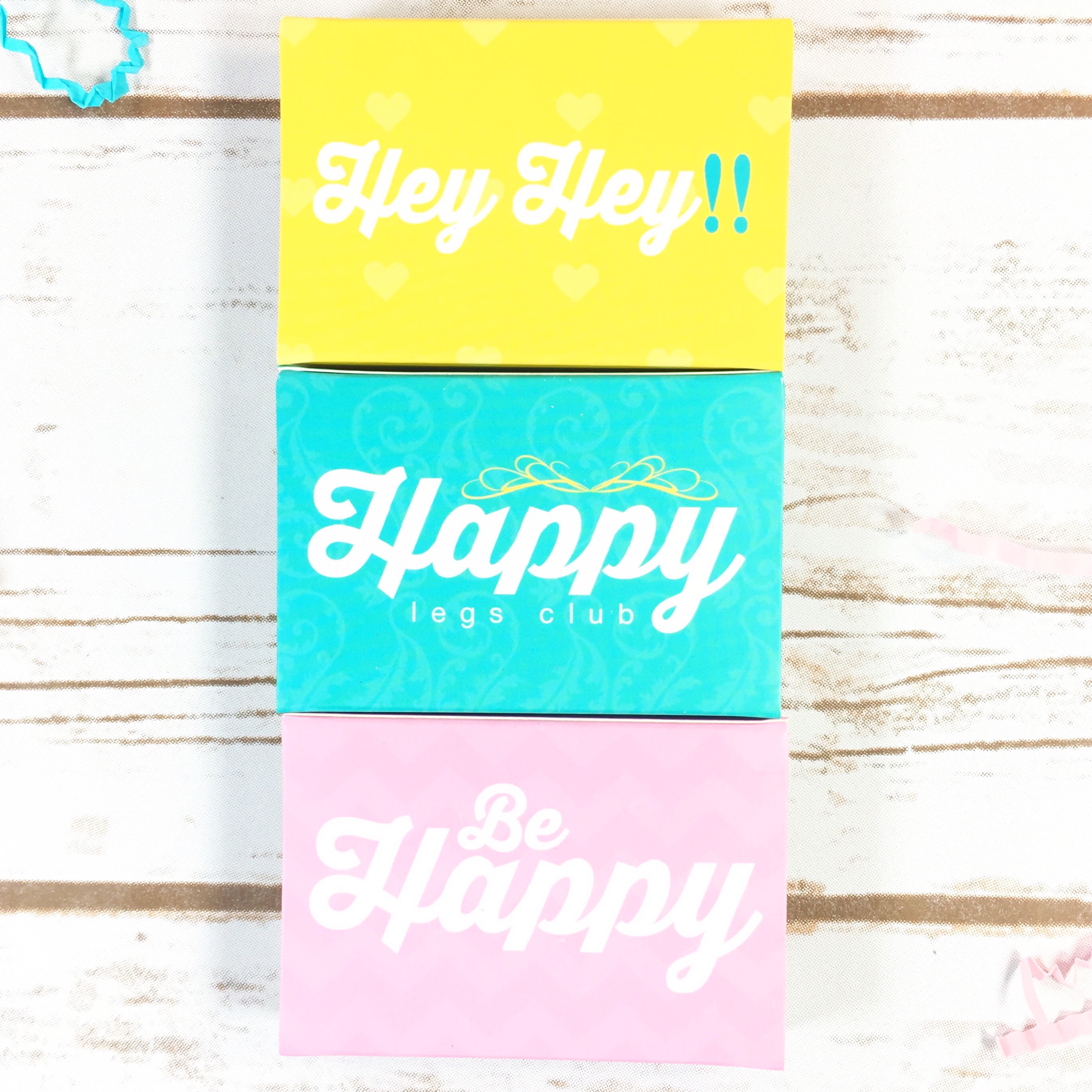 There is definitely a girly girl vibe going on here! Sure, you can use any razor for your hair removal needs but there's nothing wrong with injecting some color into a humdrum task!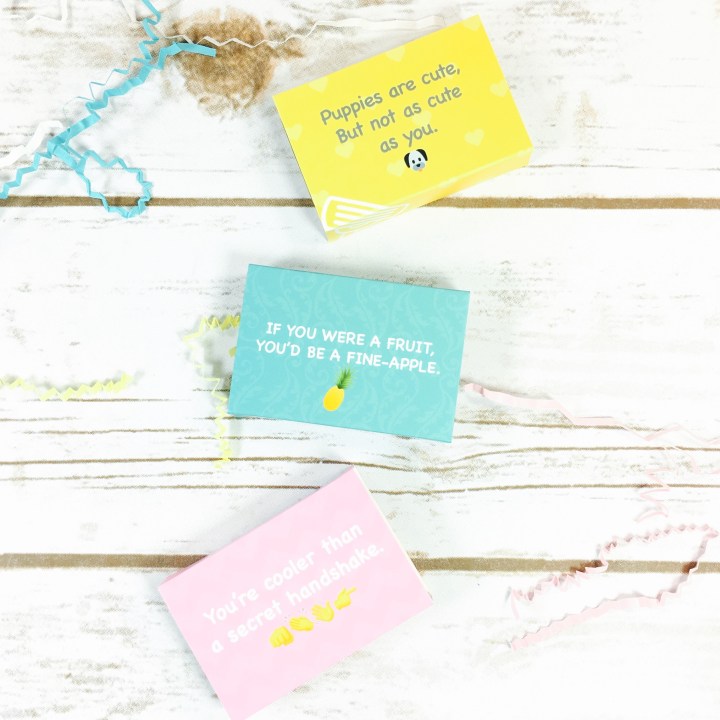 Even the razor boxes were cute! According to Happy Legs Club they plan on "rolling out a new line of all-natural health and beauty products to compliment our members' shaving experience." I can't wait to see what they offer in the future!
The container keeps the razors safe and sharp until you are ready to change the head.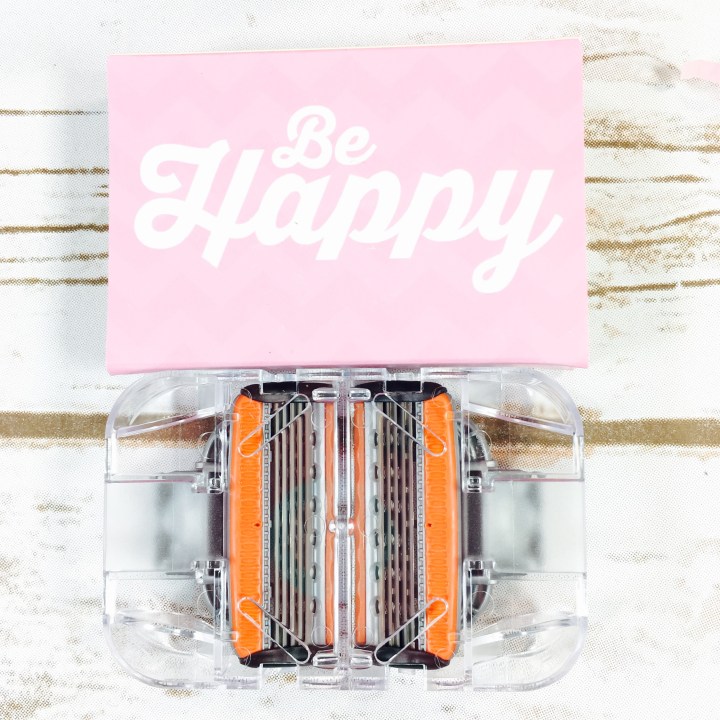 Each box held 2 refill heads of razors.
Here's a close up of the blades. The top strip has aloe and vitamin E and the head pivots during use. The very top of the razor head has a "bikini blade" which I tried out on my arm and sure enough, it took off the hair!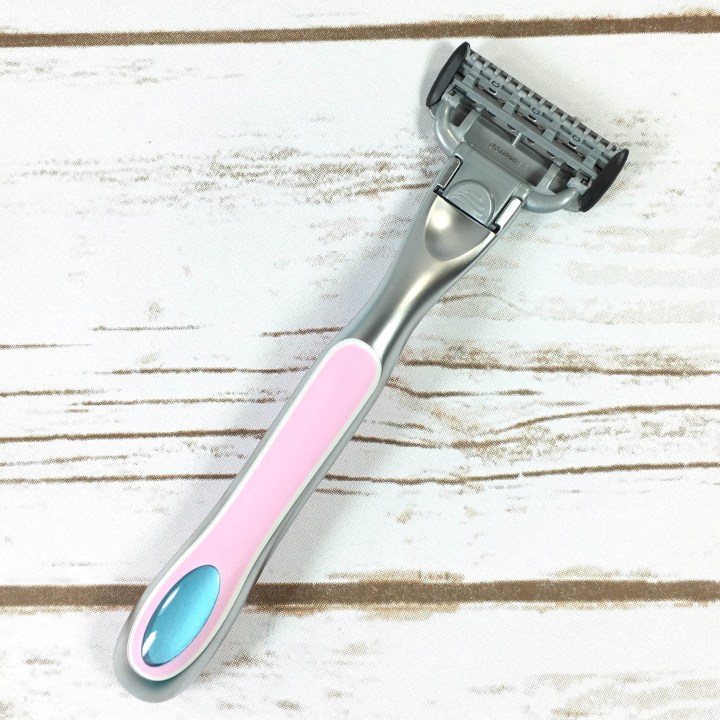 I received the handle in my first shipment and is was so pretty, silver with pink and turquoise accents. I simply pushed the indentation and discarded the old head, and slid the handle into a new one!
For comparison purposes, I looked up the price of Gillette Venus Embrace 6-pack of refill heads with 5 blades and they are $22.99 at Target, not including a handle and without the bikini trimmer. Schick Hydro Silk refills were also $22.99 for 6 heads and no handle. As for the shave, I felt like it did a great job and cut a wide swath of hair before needing to be rinsed. I think this razor is the perfect solution if you want razors delivered to your home on your schedule and for a savings over some of the leading razors on the market. Check out Happy Legs Club to get started!
What do you think of this subscription? Let me know in the comments!