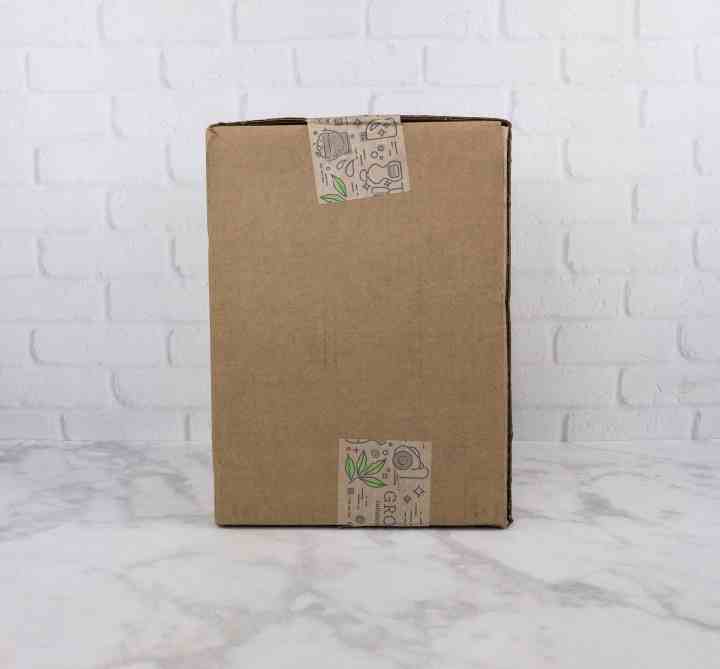 Grove Collaborative (formerly known as ePantry) is an eco-friendly subscription service that allows you to quickly pick your favorite high-quality cleaning and household supplies and set up a customized schedule for their shipment to you. Grove Collaborative carries a variety of brands including Method, Mrs. Meyers, Seventh Generation, Preserve, and more, including their own house brand.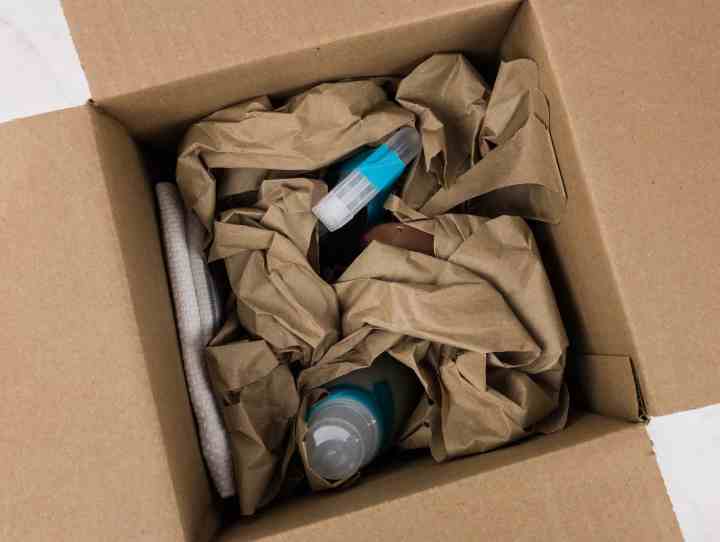 When you sign up you take a quick quiz so they can create a suggested bundle for you, but you can customize it as much as you'd like.  See our complete Grove Collaborative/ePantry walkthrough here! Grove calculates exactly how much you need!
You'll pay the cost of the products (you can see the details on every product on the Grove Collaborative site), plus $2.99 shipping.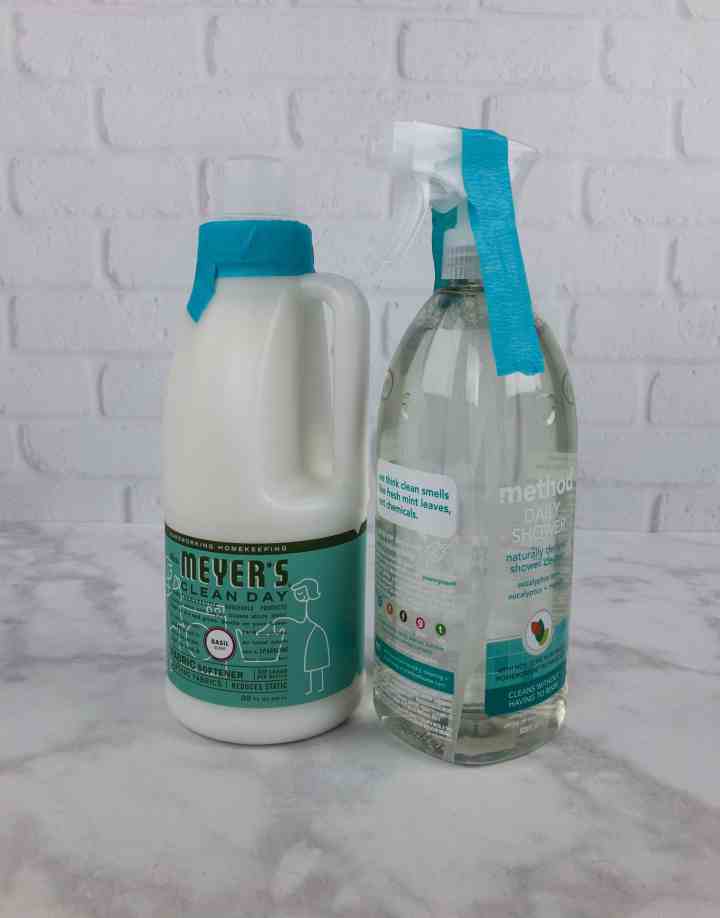 All the products are taped up to prevent leaking.
DEAL:  You can get a free $10 credit plus a free Mrs. Meyer's hand soap when you sign up with this link.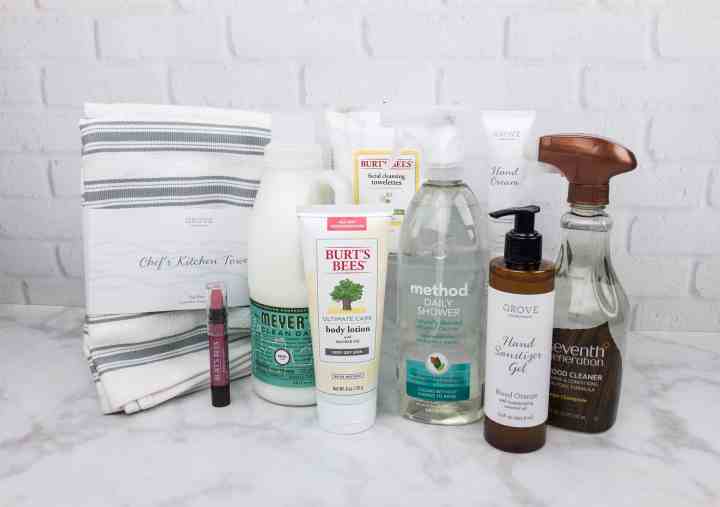 Everything in my box! I rely on what Grove tells me I need with a quick double check with the pantry (ok, I ask my husband what we're out of) to confirm that their schedule is right. Plus there's always new products they've brought in!
This month Burt's Bees is new to the shop!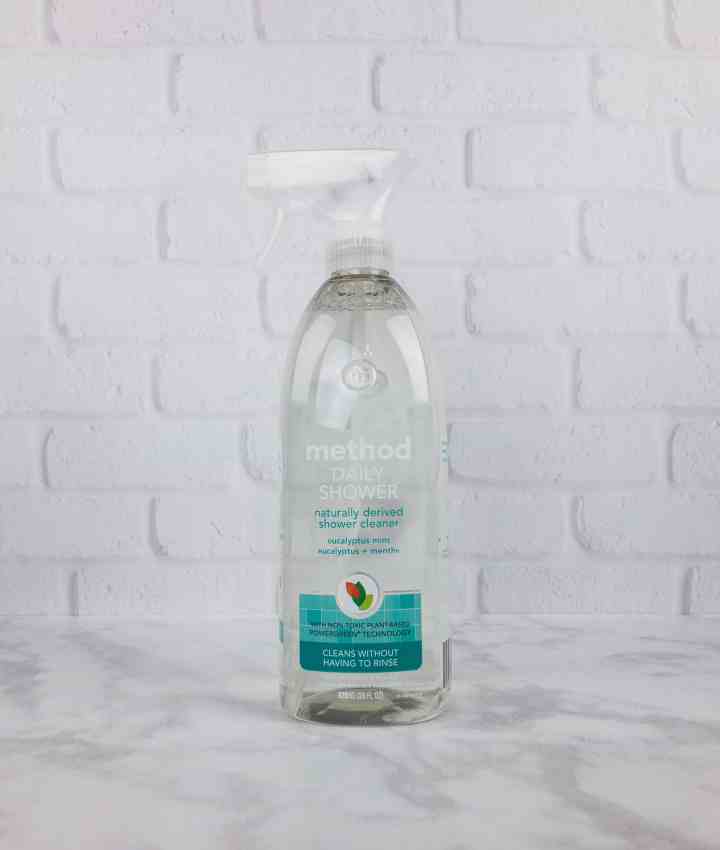 Method Daily Shower Cleaner ($3.99 on Grove) A natural, biodegradable formula that removes stains in the shower. We feel at ease using this at home because we know it won't leave behind any toxic substances or chemicals. It's rare to find a cleaner that is safe, pleasant-smelling, and actually works at the same time, so this one is really a win.
Mrs. Meyer's Clean Day Basil Fabric Softener ($7.99 on Grove) This is a laundry supplies must-have! It really softens fabrics, therefore making it easier for us to iron our clothes. We got a Basil variant which smells fresh and clean. Other available variants are Lavender, Lemon, and Geranium.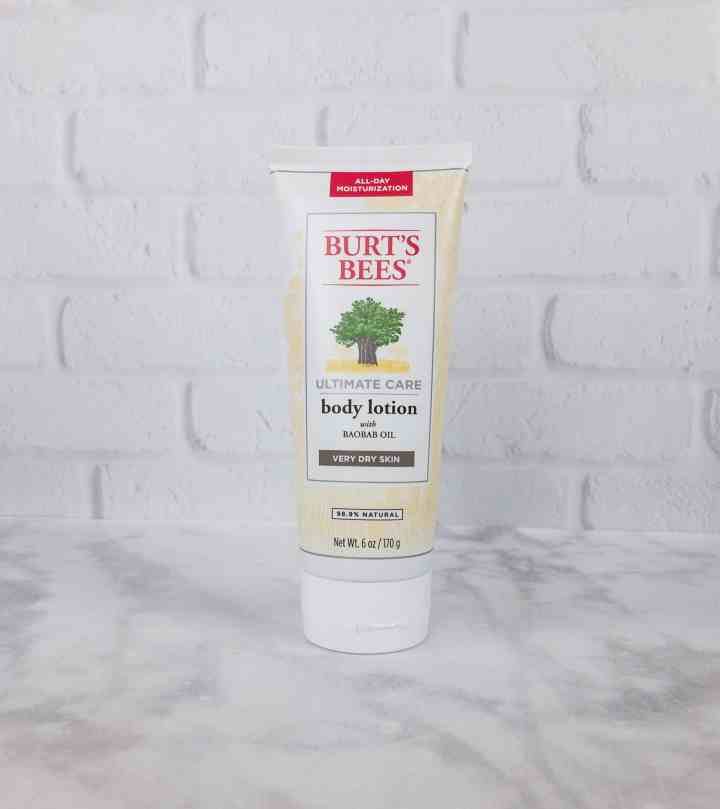 Burt's Bees Ultimate Care Body Lotion With Baobab Oil ($9.99 on Grove) For extremely dry skin. It contains baobab and pumpkin seed oils which both have moisturizing properties. It's dermatologist-tested and hypoallergenic, and most of all, it doesn't have that annoying greasy feel on the skin.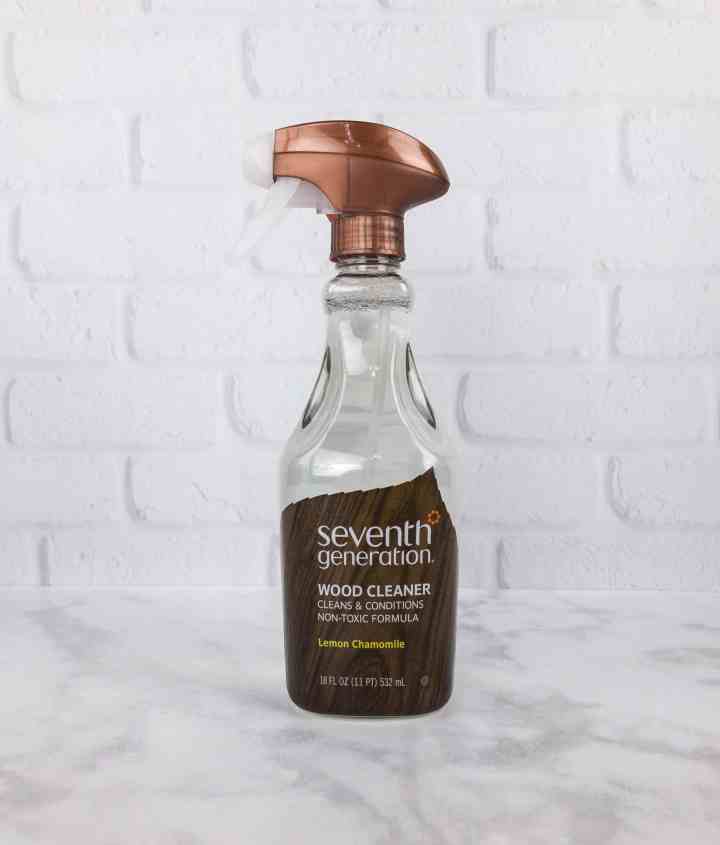 Seventh Generation Wood Cleaner in Lemon Chamomile ($4.99 on Grove) Works great with most wood surfaces! It brings back the natural glow of the wood, and smells really nice too. We had just run out and it was time for more!
Grove Collaborative Hand Sanitizer Gel in Blood Orange ($6.95 on Grove) This sanitizer doesn't just clean the hands, it leaves the skin well moisturized too — thanks to coconut oil. Meanwhile, natural essential oils were used to give it a lovely blood orange scent. Moisturizing hand sanitizer is a must for our family during back to school season.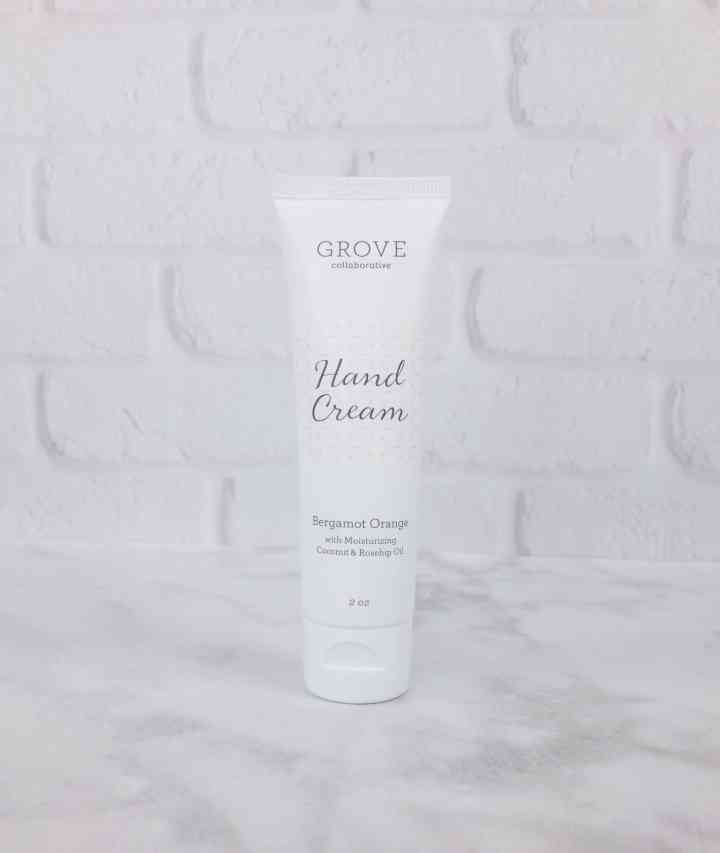 Grove Collaborative Hand Cream in Bergamot Orange ($7.95 on Grove) Packed with organic coconut, rosehip and argan oils. The cream is light and non-sticky, plus it comes in a nice size for travelling.
Burt's Bees Facial Cleansing Towelettes For Sensitive Skin ($5.99 on Grove) These towelettes are so refreshing. You just have to pop it in your bag and use it to touch up wherever you go. The great thing about these is that they're perfect for cleaning up the kids, too!
Burt's Bees Gloss Lip Crayon in Pink Lagoon ($8.99 on Grove) So creamy. It has a nice pink color and glides really well on the lips.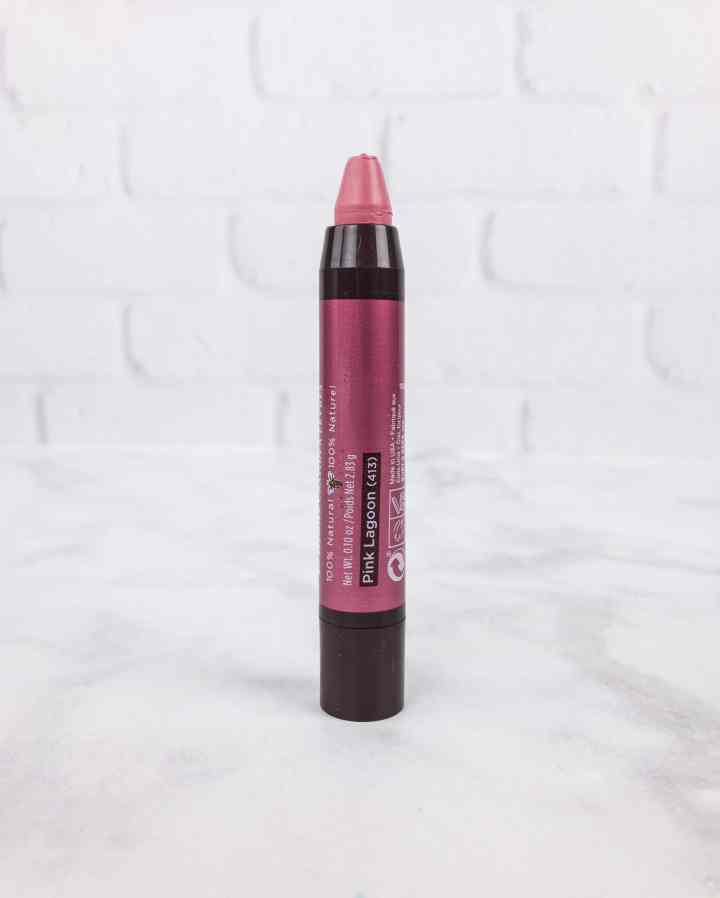 This lip crayon was designed for easy and precise application. No need to sharpen it every now and then. Ingredients include jojoba oil, kendi oil and shea butter.
Grove Collaborative Chef's Kitchen Towel ($9.95 on Grove) Handwoven using all natural cotton. It's super absorbent and a great alternative to paper towels.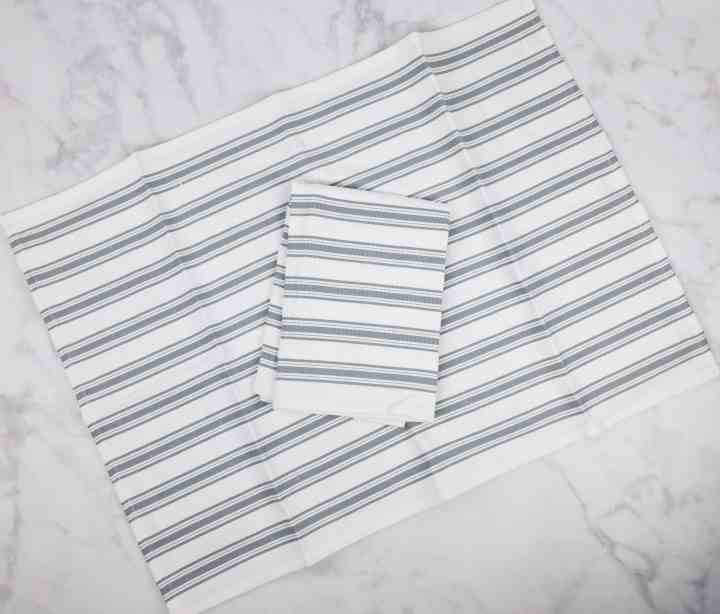 I love these and couldn't wait to get my hands on more. I tuck one or two of my husband's rags in the donation pile (they recycle fabric) every time we pack one – secretly! And I just replace it with actually pretty and useful towels.
Our family couldn't be happier with the convenience and selection at Grove. We don't like buying cleaning supplies in bulk – and because of our lifestyle we don't regularly shop at Target or the grocery store for our cleaning products, so this is perfect for us!
Visit Grove Collaborative to check it out and personalize your own subscription!