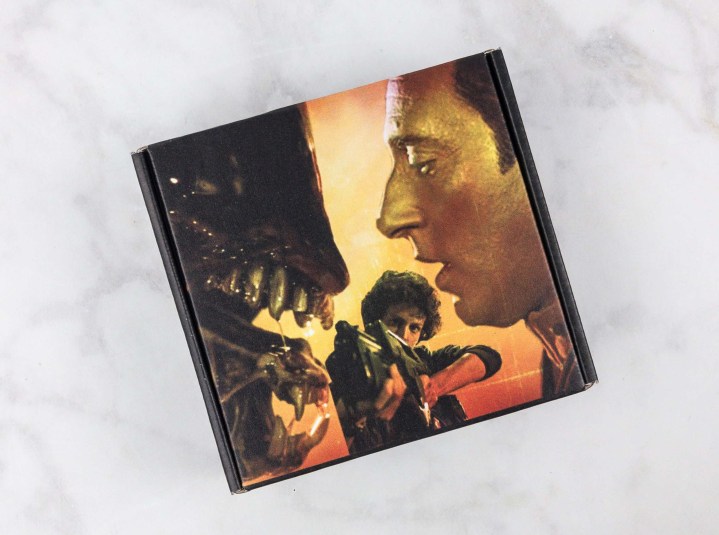 Geek Chic Monthly is a monthly geeky fandom jewelry subscription box to satisfy your geeky bling craving! Each month features a theme and you are sent 4-6 jewelry items for $15 per month.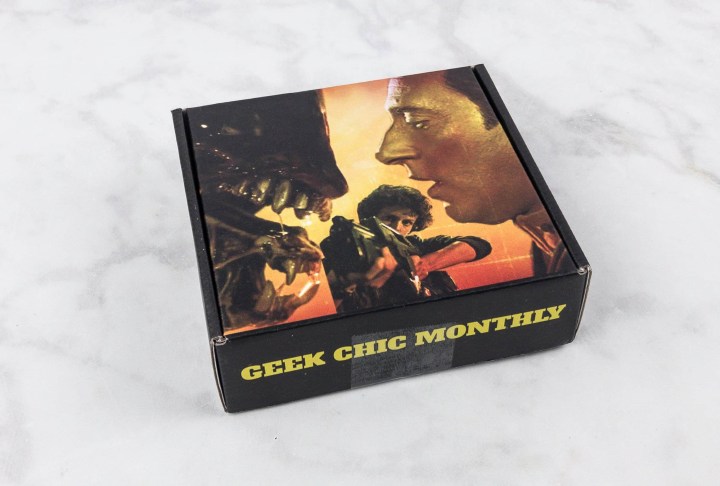 I GOT THIS BOX IN AND WAS LIKE DATAAAAAAA. (Sorry, caps, couldn't help!)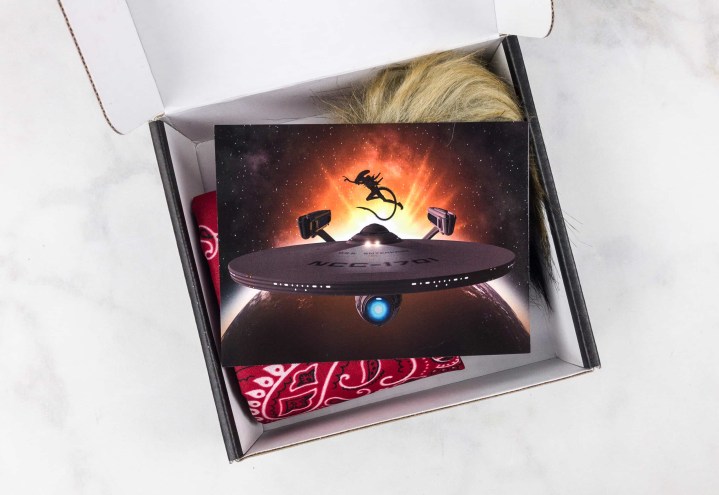 These mashups are totally great!
The theme this month is "Star Trek VS Aliens."  The information card is simple. It gives you a list of all the item names, plus Geek Chic Monthly's social media accounts.
Dying with that facehugger meld. DYING.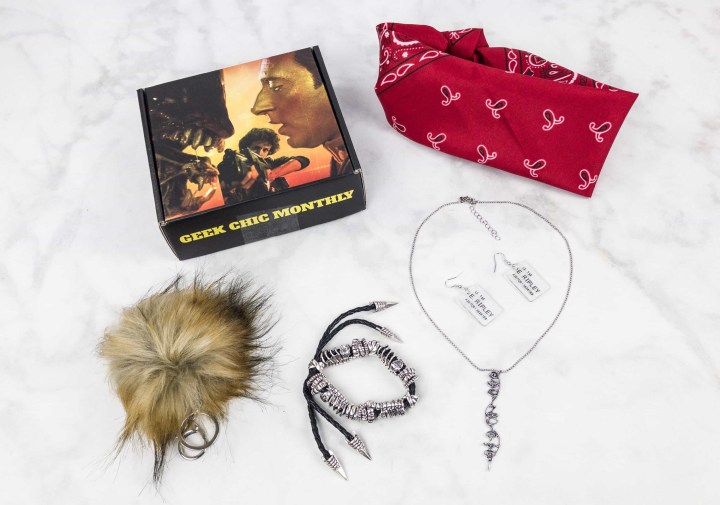 Everything in my July 2017 box!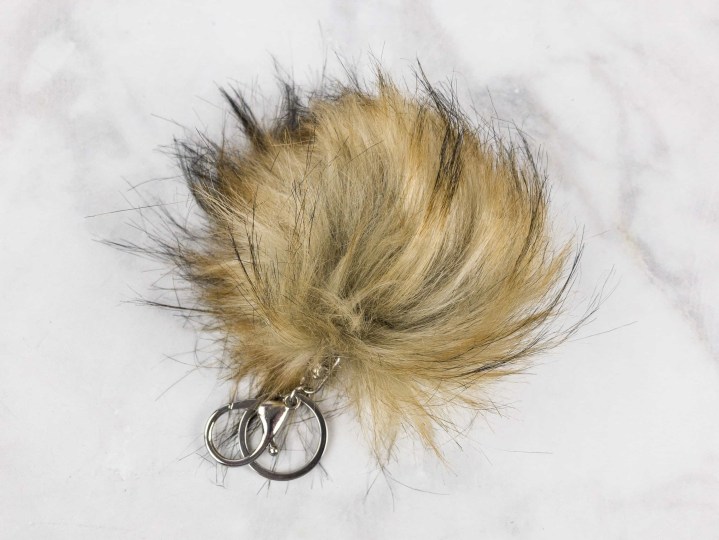 Tribble Keychain: Inventive use of a fluffy bag charm!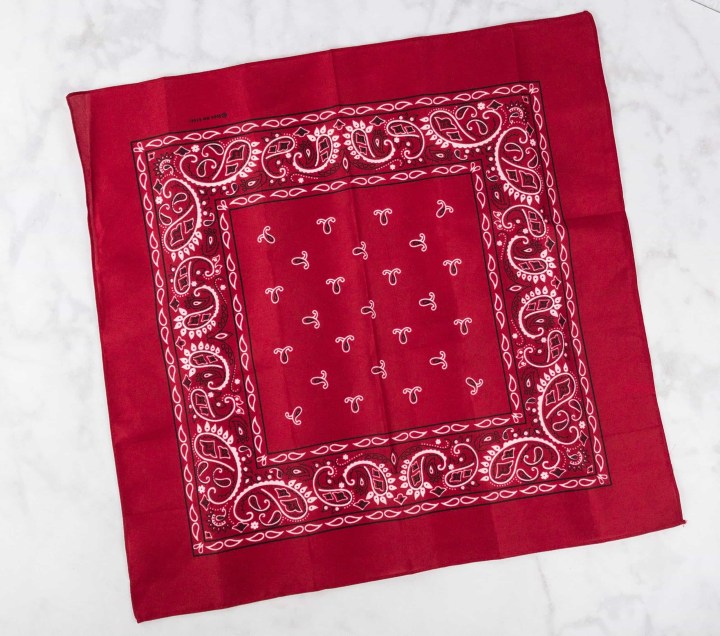 Pvt. Vasquez Bandana
YESSSS.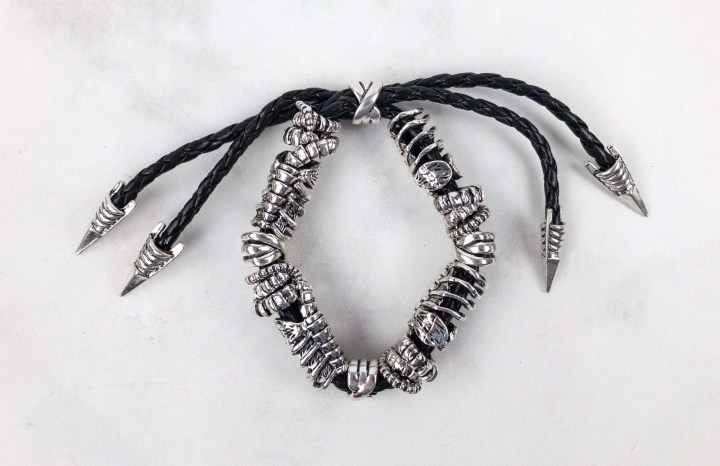 Facehugger Bracelet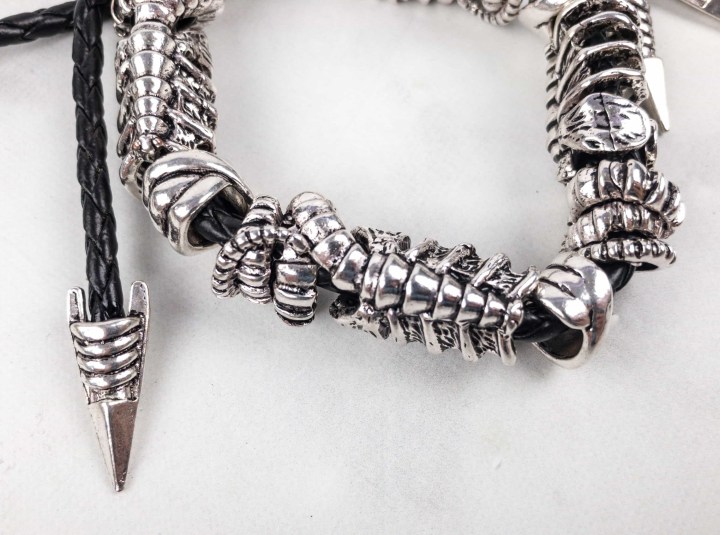 Those delicious alien vertebrae!
Vulcan Language Necklace
This is gorgeous and oh so subtly geeky!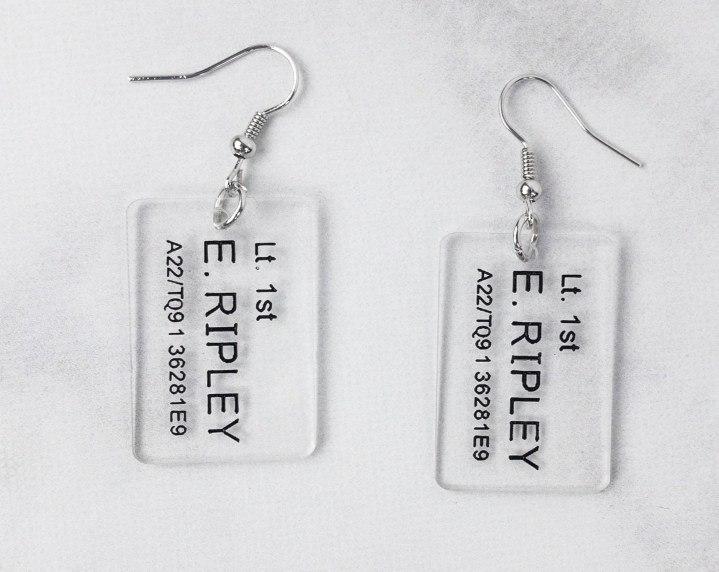 Ripley Dog Tag Earrings: Wouldn't be an ALIEN box without Ripley!
This box was really fun! I think overall the bracelet, necklace, and earrings were the real winners, and the keychain and bandana were good filler items that made the box feel full even if all the costs of production were really in the main jewelry, plus they added a lot of flair – and I loved the idea behind the Vasquez bandana!