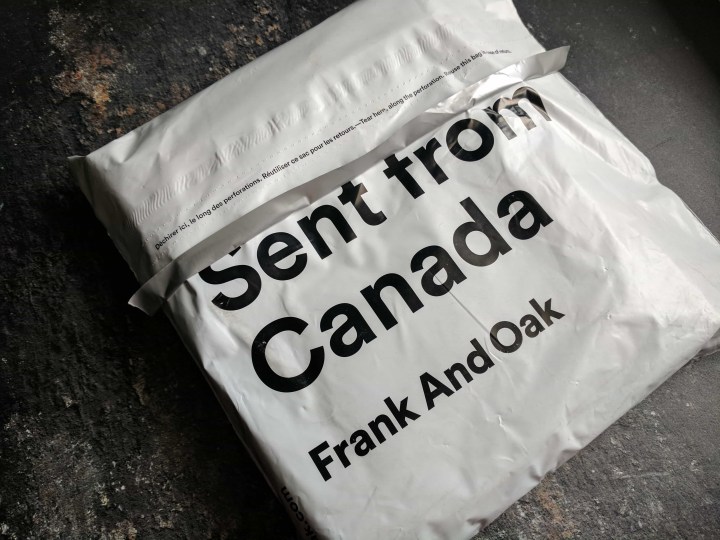 Frank And Oak Style Plan is a service that offers great style at a low cost for men or women. When you subscribe to Style Plan, you can get up to 4 recommendations delivered to your home for $79 USD ($89 CAD) every month or every two months. You choose your items and shipping is free! If you need to return an item, shipping is free!
This review is for the Women Style Plan.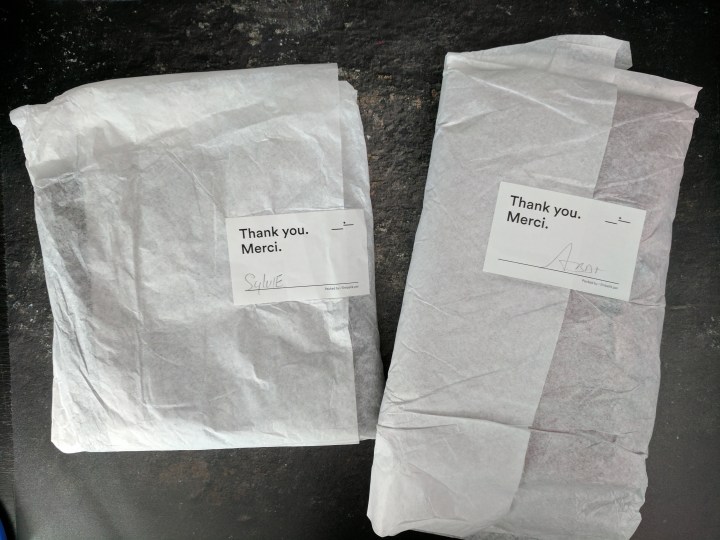 Frank And Oak Style Plan is very easy to set up and only takes a couple of minutes! You can choose between women or men style plan, and how often you want to receive items (every month or every other month).
Then, you'll receive 5 tokens that you can use toward different items chosen for this month's selection.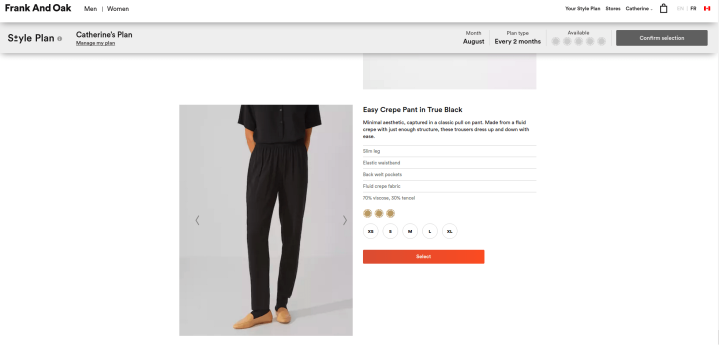 The monthly selection has about 30 items you can choose from. You have t-shirts (usually worth 1 token), pants (3-4 tokens), and sweaters (3 tokens). There's also accessories such as clutches. All you have to do is mix and match your favourites to get to 5 tokens. Select your size and add the item to your order and you're done.
What's even better is that if you need more tokens, you can buy more for the month! Tokens don't expire so you don't have to use them all in the month (but you need to use at least 2 for an order).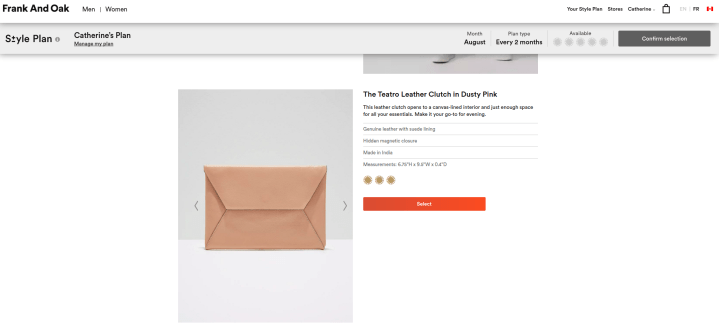 I like the idea of buying clothes online, as I hate going to the stores. Having a limited selection I can choose from every month (or every other month) also helps to remove a lot of stress, like not knowing what to get because there's too much choices!
If you are not really liking the selection, you can always wait a week or two as their offering has a nice rotation. For August, the items chosen in the styling plan were perfect for fall. Meaning, a lot of dark and rust colours, and also sweater season!
The first item I chose was this vintage style sweater (2 tokens). This is the first time I'm buying myself a sweater instead of stealing my husband's one. I couldn't past the opportunity! The colour is more rust than this picture shows. I'm usually a medium size, but this sweater is a small and it's quite roomy! Once thing I've noticed from their website: the sizes varies from one item to the other, and you have to go check the item in their online store to make sure you are choosing the right size. I wish there would be an easier way to see what the size really means from their style plan website.
The second item I chose were these Easy Crepe Pants in True Black. You can't go wrong with a pair of lightweight black pants!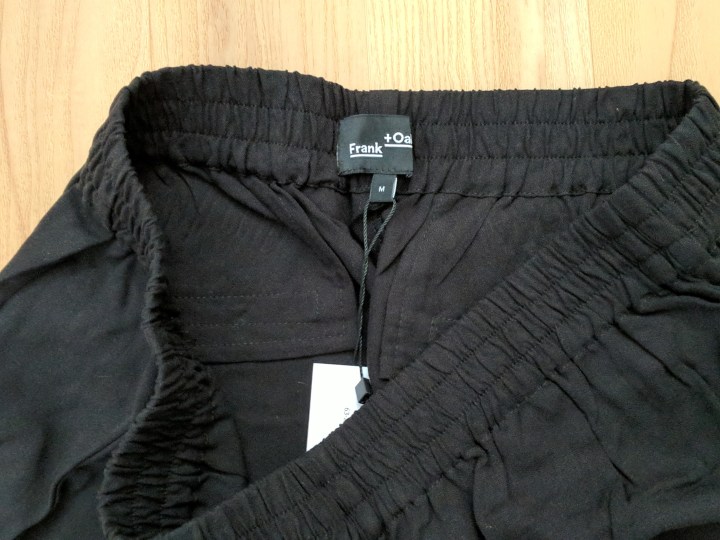 It has a wide elastic band, and they fit nicely at my waistline. They are comfortable, perfect for late summer evening, when the temperature is cooler.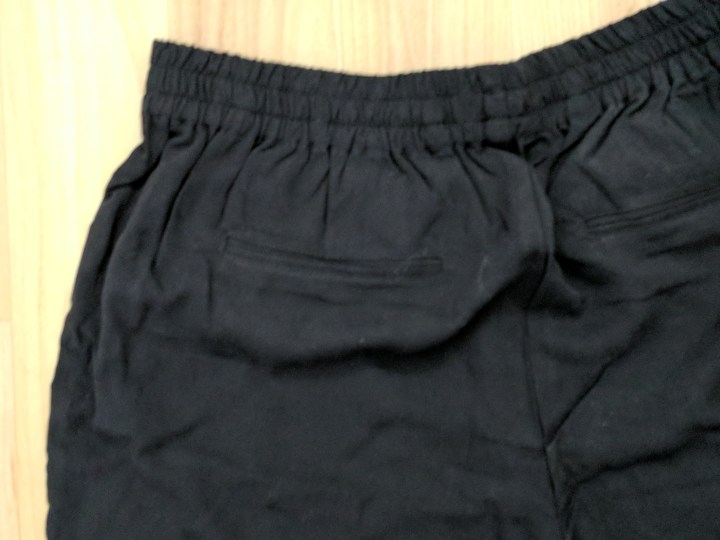 I thought they had back pockets. They don't. They don't have any pockets. I like pockets on my pants. I wish they had some.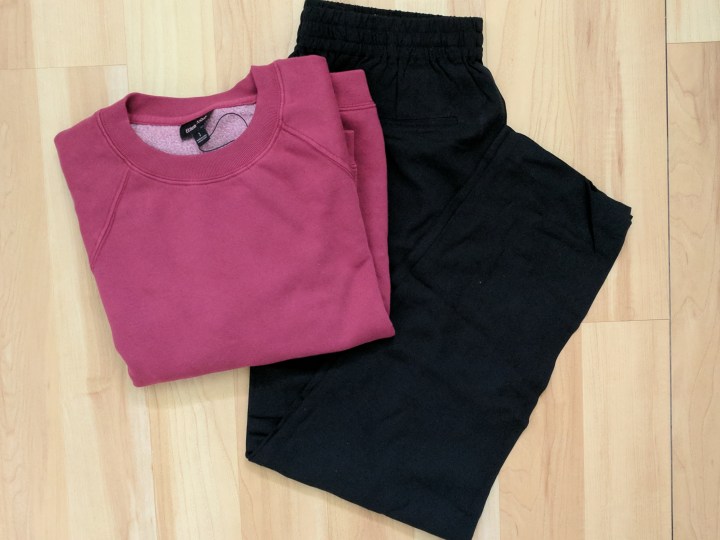 Overall, the collection for August had a lot of sweaters, long pants and t-shirt, but nothing's wrong with some basic items that can live through more than one season! I wish they would have had a bit more items fitting for the summer, as it's still quite hot over here.
Once again, I enjoyed this service from Frank And Oak. The account was quick to set up, and everything was easy to understand and straight to the point. The shipping was also fast, I received my tracking number within a couple of hours from ordering! Having a limited selection of items to choose from kept me on track and made me choose something I can wear through the winter!
Visit Frank And Oak Style Plan to subscribe or find out more!