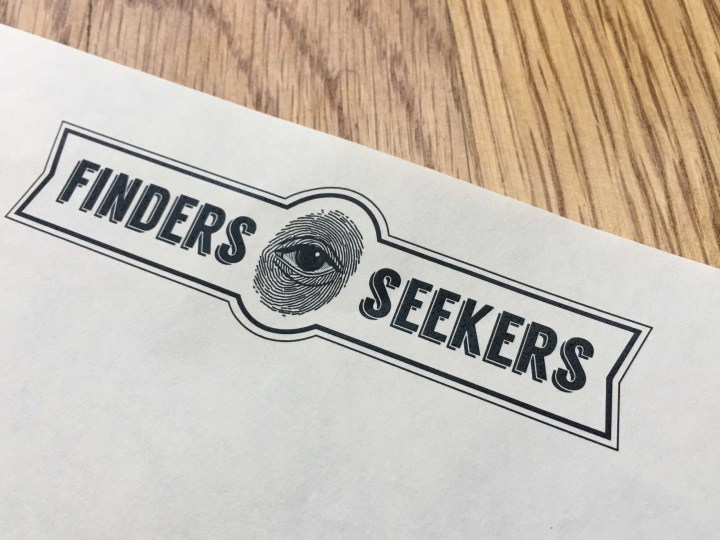 Finders Seekers is a fun subscription box for anyone who loves puzzles, escape rooms, Sherlock Holmes, mysteries, or anything requiring a little brainpower.
As a subscriber (limited numbers can join each month), you are invited to join the Society of Seekers, a group of like-minded puzzle fiends who use their heads and a little bit of internet-search know-how to explore a city and solve a mystery each month.
Each month, a fun and mysterious package arrives with this cool logo.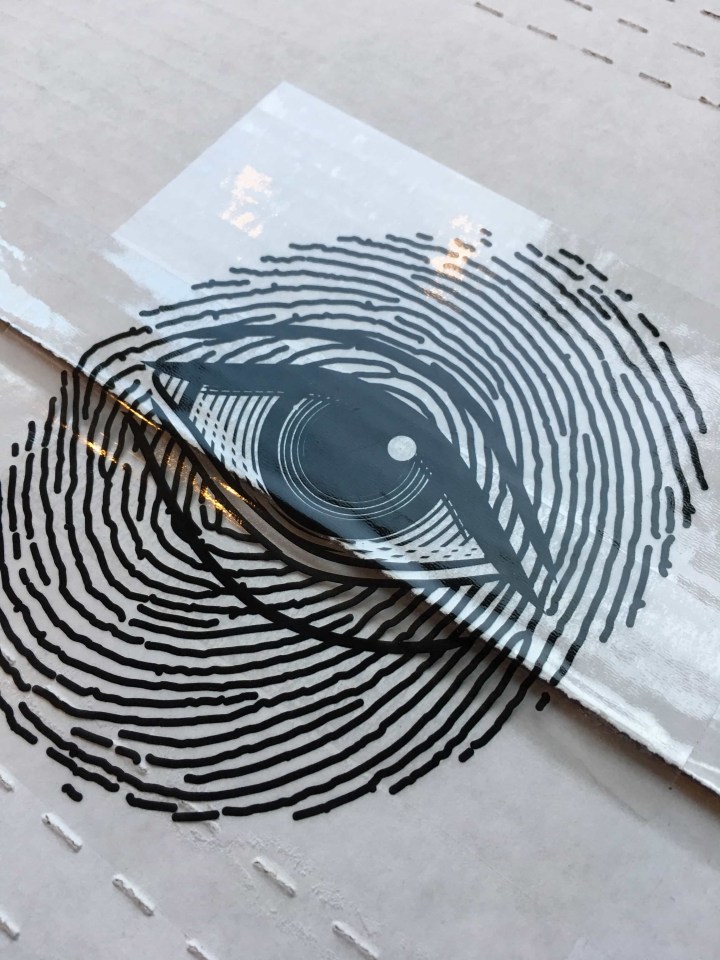 Inside, you'll find a welcome letter and checklist, plus all the clues you'll need to solve the mystery.
DEAL: Save $5 on your first box! Use this link and coupon code BRAINQUEST.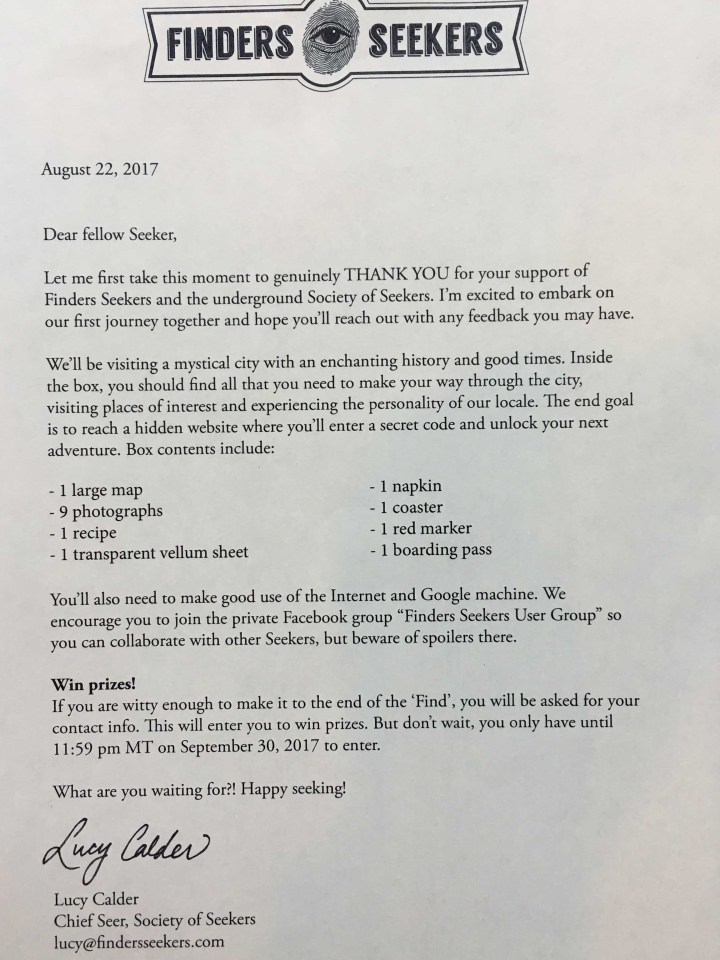 All of the items are fun, engaging, and high-quality. It really feels like you landed in the middle of an Agatha Christie story.
I tore through this puzzle with my (bright, natch) 10-year-old, and we especially loved the onion-skin overlay for the map and the napkin and coaster clues.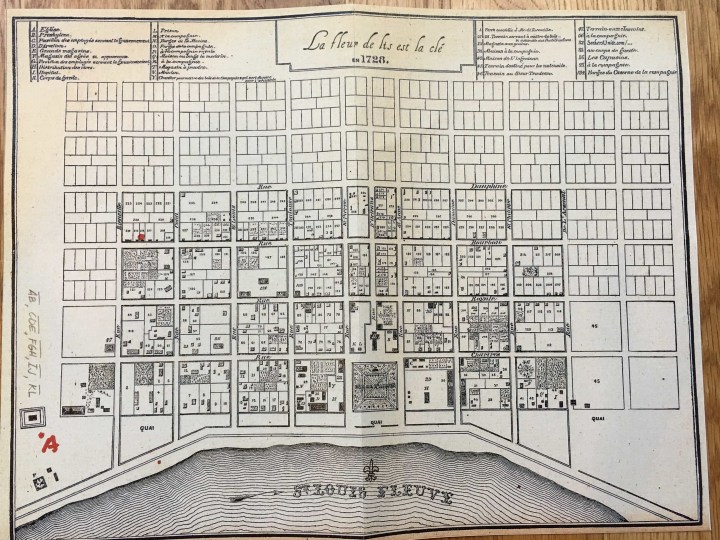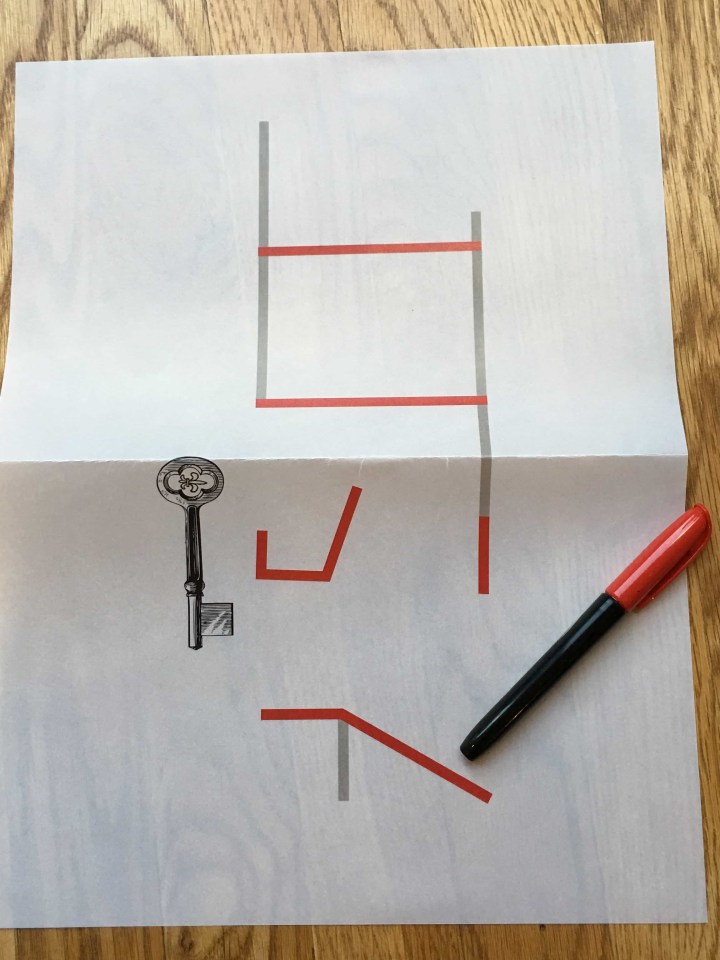 Now, I admit, I was a little perplexed by the pile of clues and no direction to start; fortunately, my 10-year-old noticed that everything was lettered, and there seemed to be letters on the map. I won't give anything else away!  Finders Seekers invites you to join its Users Group on Facebook for clues and camraderie, but beware spoilers there!
The possibility of winning a prize is available to those who solve the puzzle ahead of deadline. It took my daughter and me about an hour and a half to figure this one out, and it was really fun! I loved that we got to do something together that required our brains and a little search-engine-fu.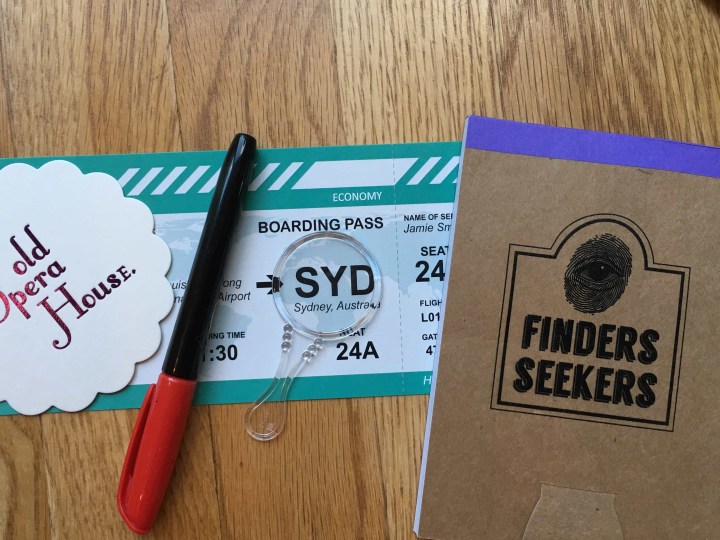 This would be a TERRIFIC gift to any bright 10+ kid or teenager, or anyone who loves a good mystery each month.  Homeschoolers would get a kick out of it, too. We can't wait to see what's happening in Australia next month!
Did you solve the mystery?  How long did it take you?  Let us know in the comments below!