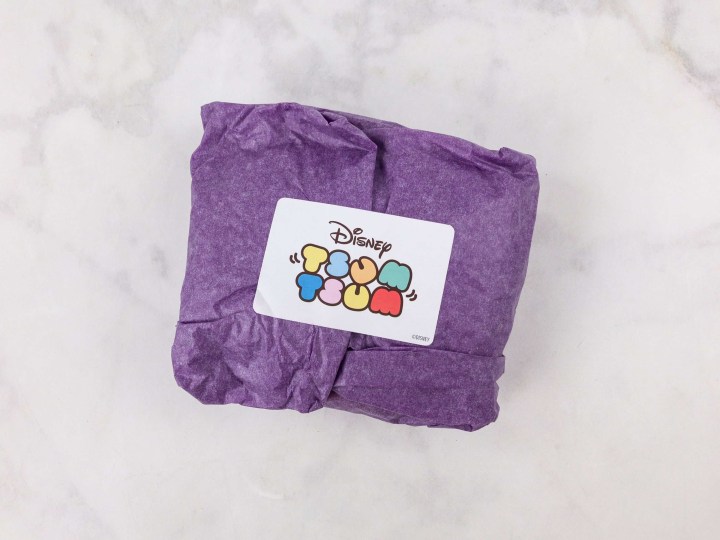 Disney's Tsum Tsum Subscription Box is a monthly subscription box with 2 official Tsum Tsum plush. They have recently relaunched, and they made a few changes from the last subscription.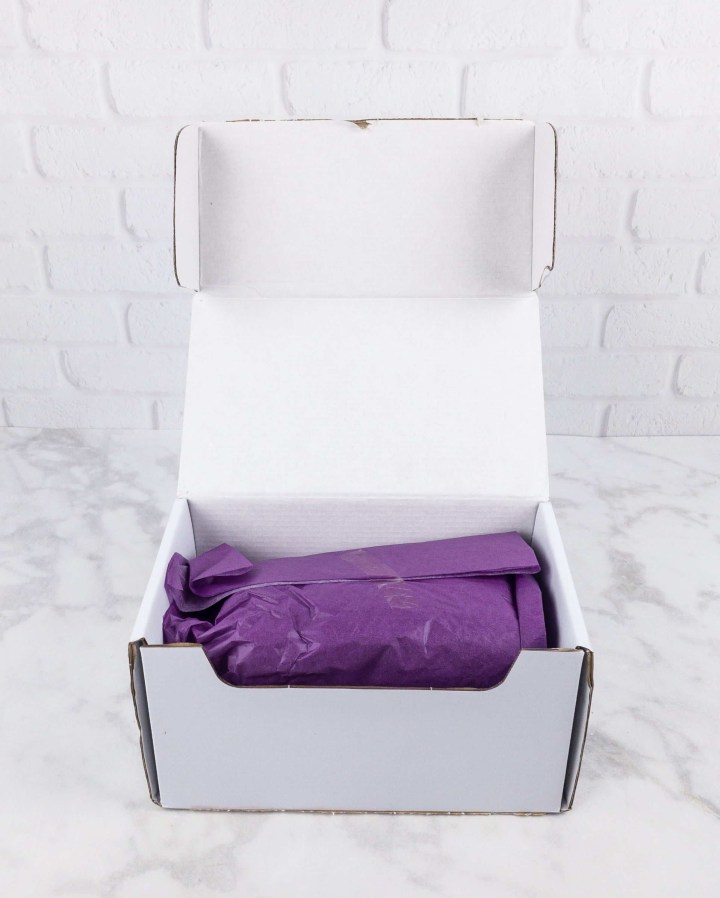 Inside the new box, you'll find one of four adorable possibilities:
1 Small & 1 coordinating Mini; OR
a 3-piece Mini Set; OR
a Plush Movie Moment; OR
a 6-piece Micro Set. The new micro size is an adorable 2.5″!
FYI – you cannot access Disney subscription pages on mobile – you must be on a desktop.
I love that Disney is getting with the program on their subscriptions and making them super special. To be fair, some collectors are disappointed that the old-style window box is no longer included, but we play with our Tsums so we're happy with this.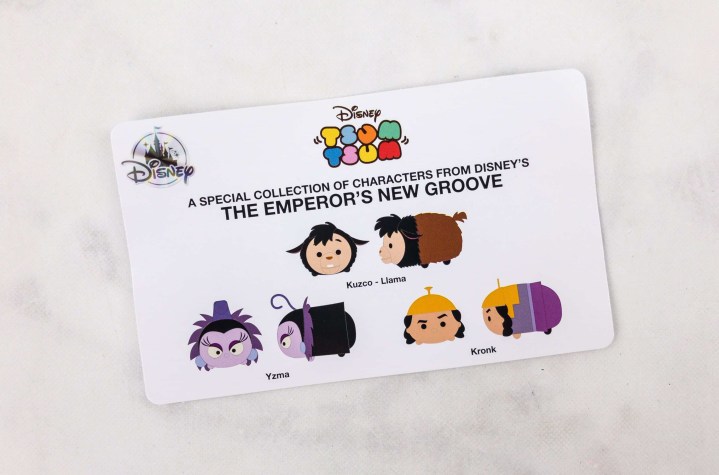 Each month's box now includes an illustrated information card.
So exciting! This month's Tsums are from Disney's The Emperor's New Groove.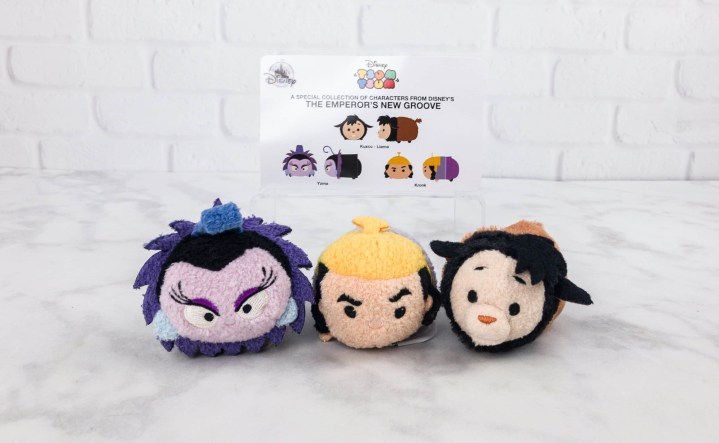 This month's Tsum Tsums are Kuzco the Llama, Kronk, and Yzma!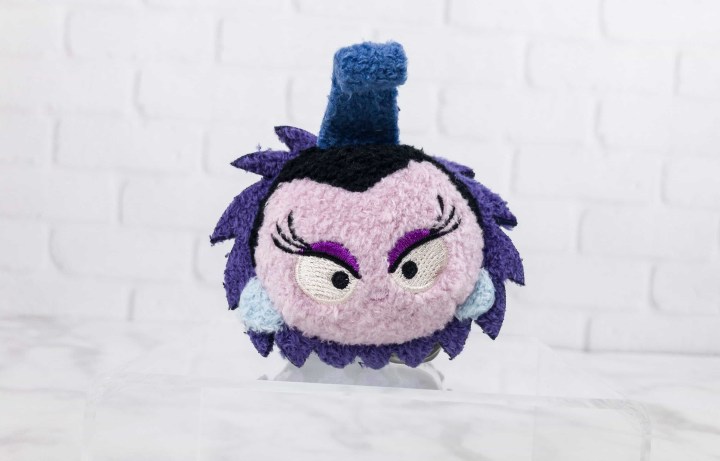 Yzma is the main antagonist of the movie. Her character was said to be inspired by that of Cruella De Vil, and was also based on singer Yzma Sumac, the "Inca Princess of Hollywood."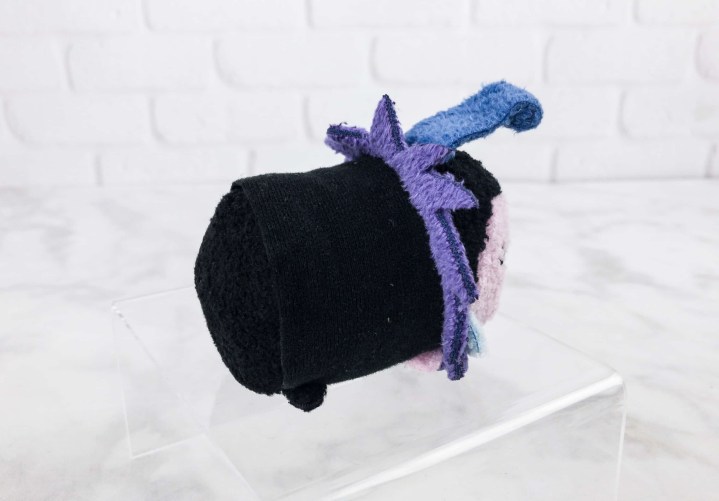 The details on the Tsums are fantastic.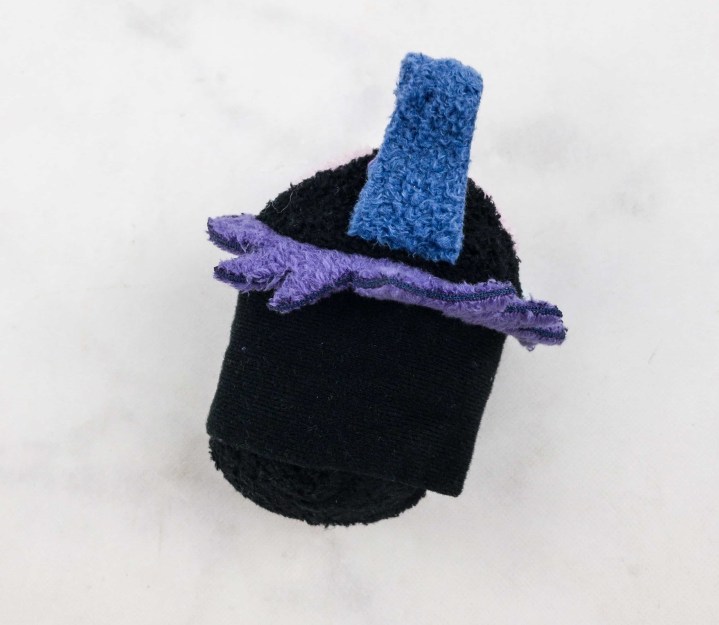 So soft and squeezable.
This is Kuzco in llama form.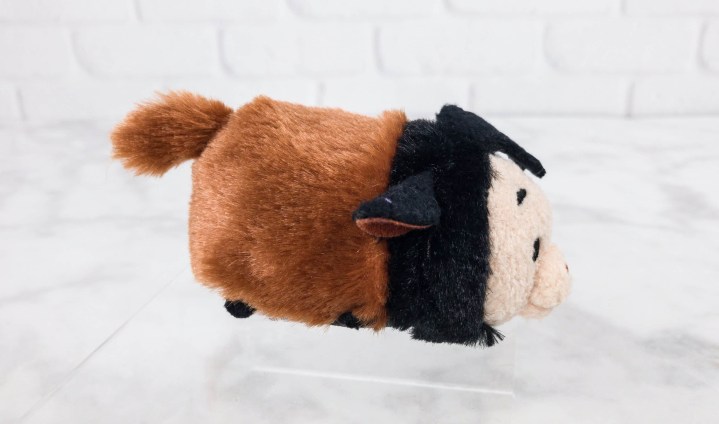 I love Kuzco's cute llama ears!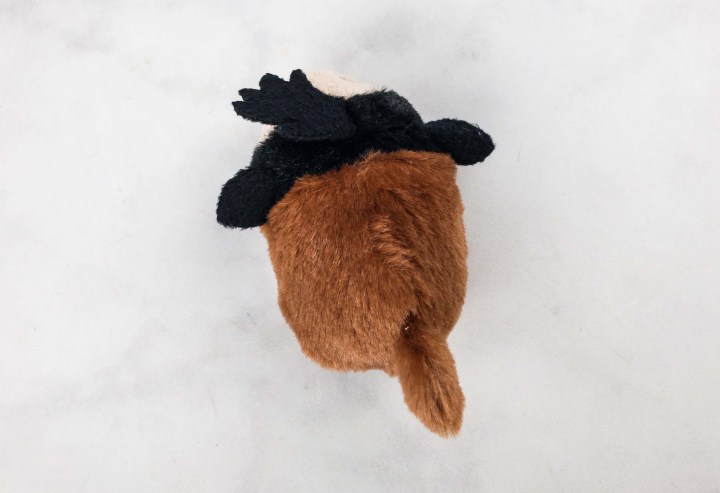 Cute little buns on all the Tsums!
Although Kronk is Yzma's helper, he's actually not evil.
This tsum is straight out of the animated feature.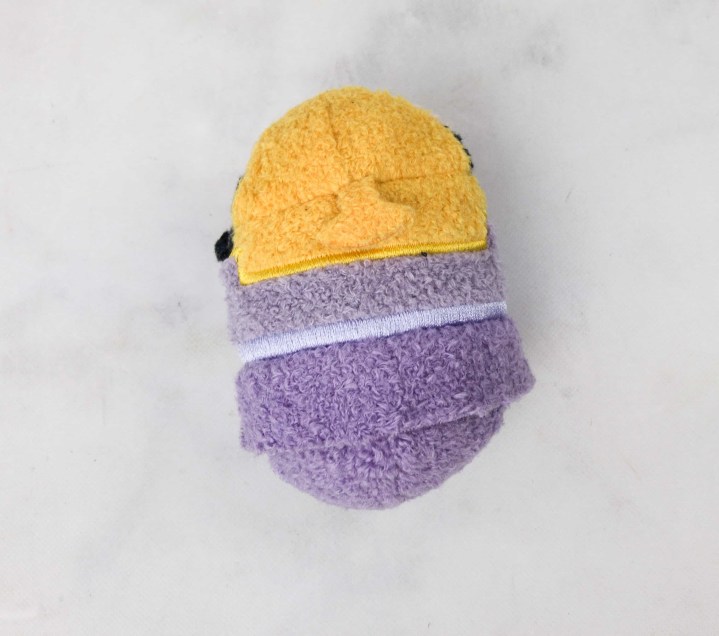 The tsum even have Kronk's trademark belt/sash!
And as usual, the tsums have microfiber underbellies. These are guaranteed authentic Disney Park Tsum Tsums with tags!
The tsums have embroidered features and a fuzzy plush texturing.
Such a fun set from an IP we don't see that much. What did you think?
Visit Disney Tsum Tsum Subscription to subscribe or find out more!