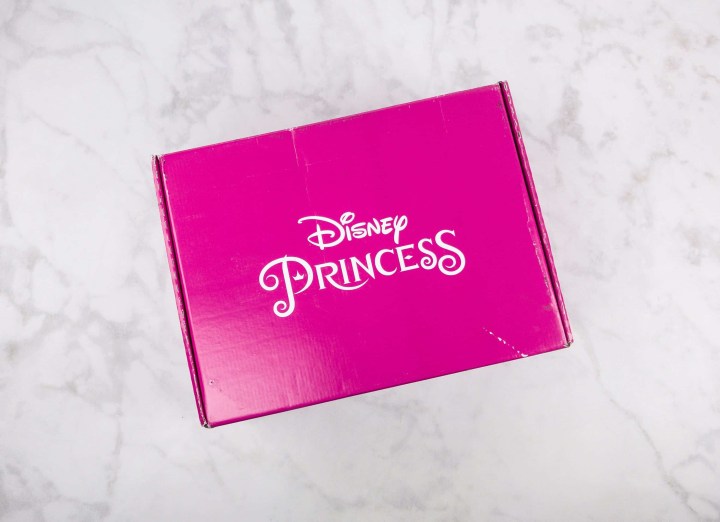 Disney Princess Pleybox is a bimonthly subscription that contains official Disney Princess merchandise. For only $24.99 every other month, you'll get a box filled with Disney Princess figurines, accessories, and a lot more! Each box transforms into a scene from your little princess' favorite Disney movie that you can both "pley" along!
DEAL: Save 25% on your first box with code DONTGO25!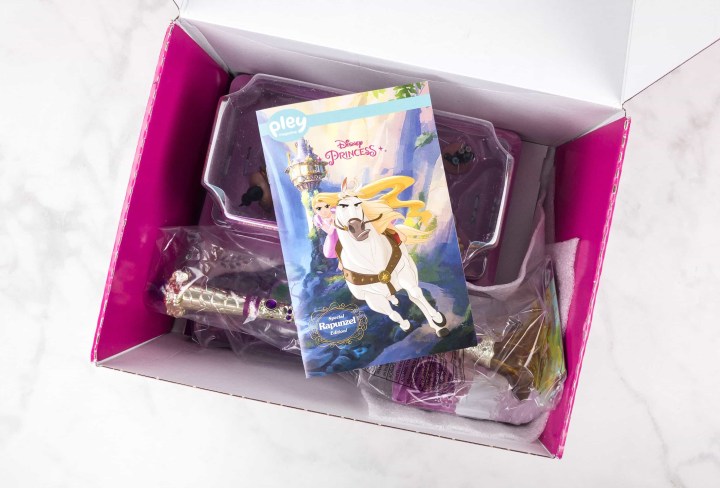 This month was all about Rapunzel!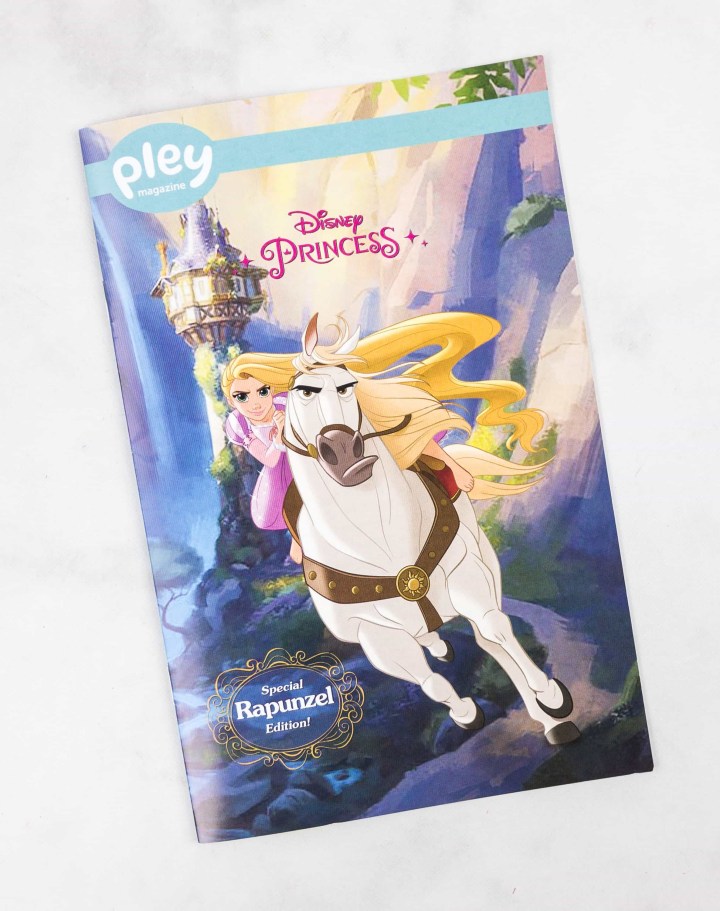 Each box comes with a monthly Pley Magazine.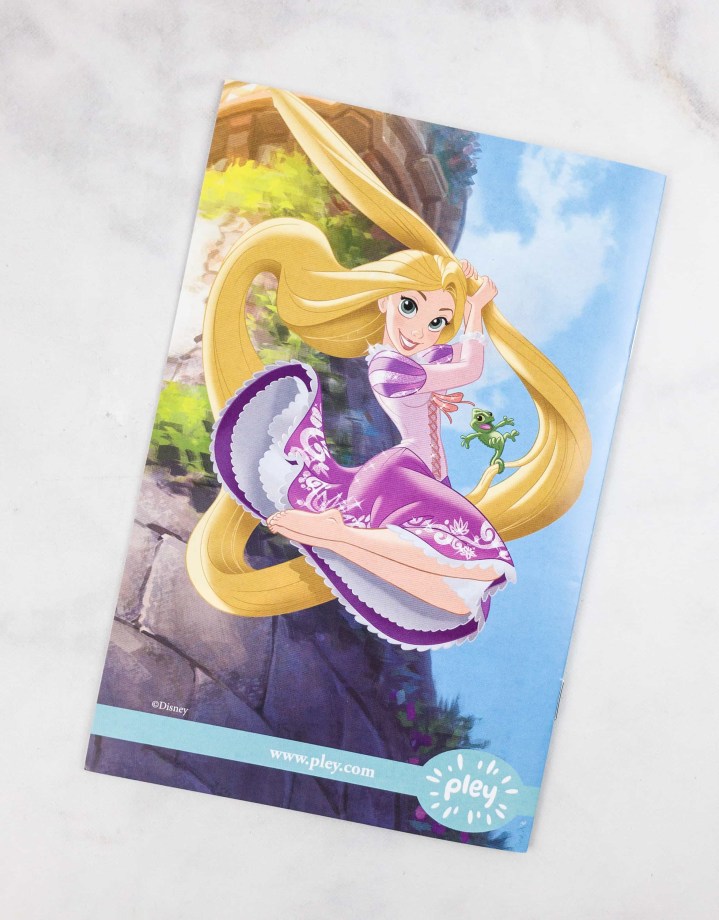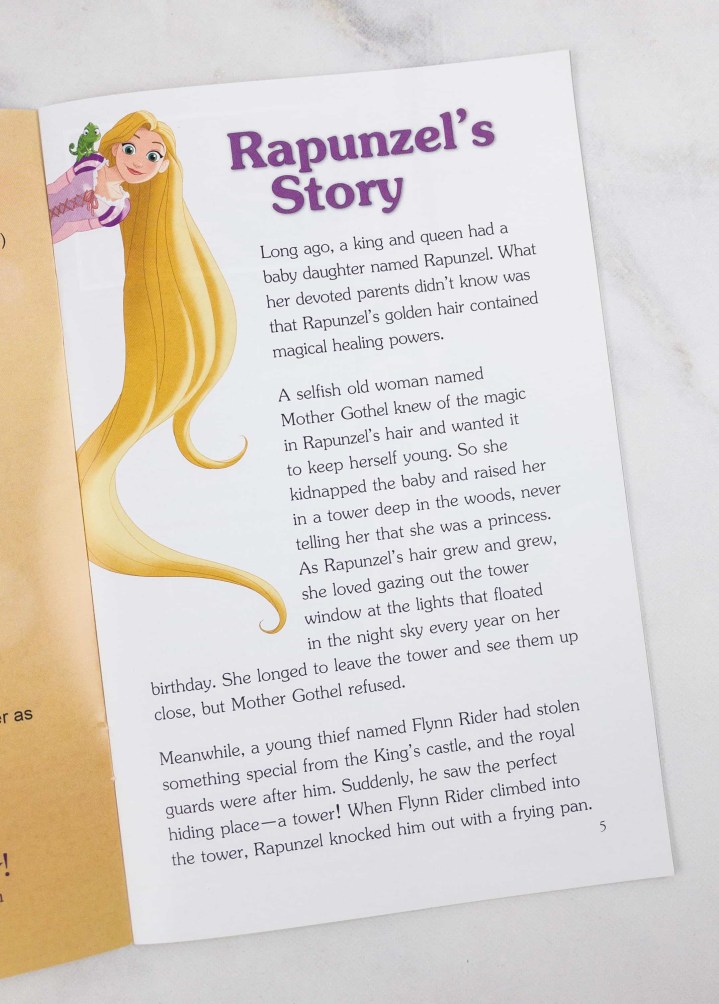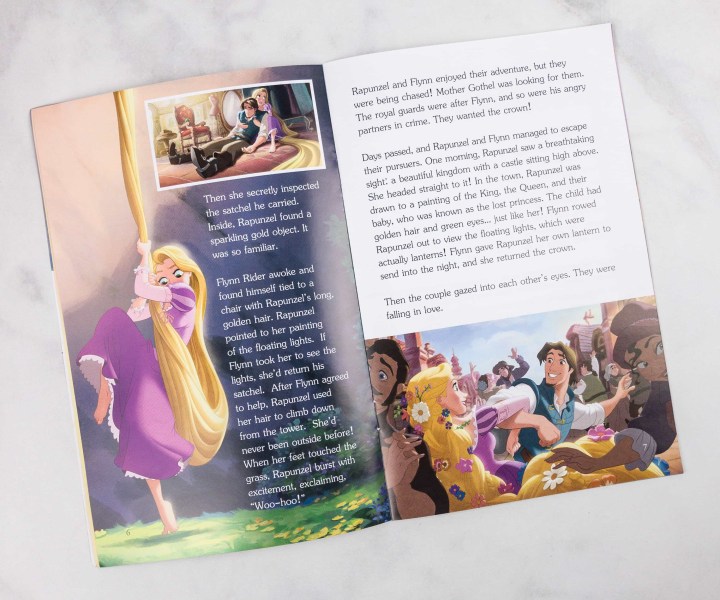 It includes feature stories like the story of this month's Disney Princess, Rapunzel.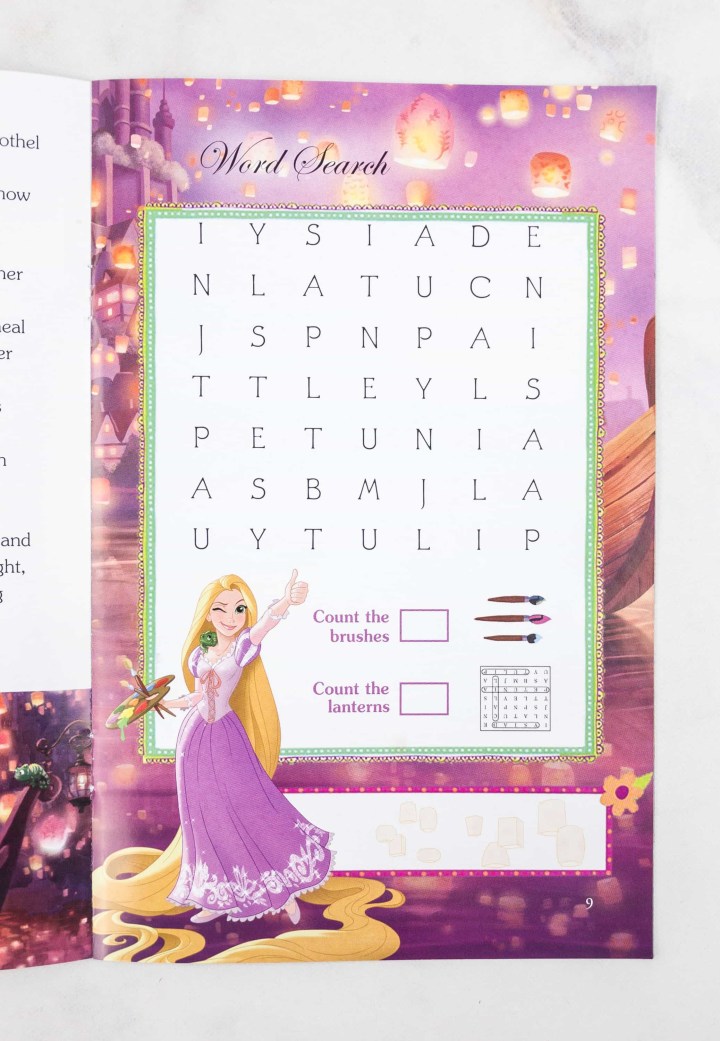 There are also various activities included in the Pley Magazine. Like this word search…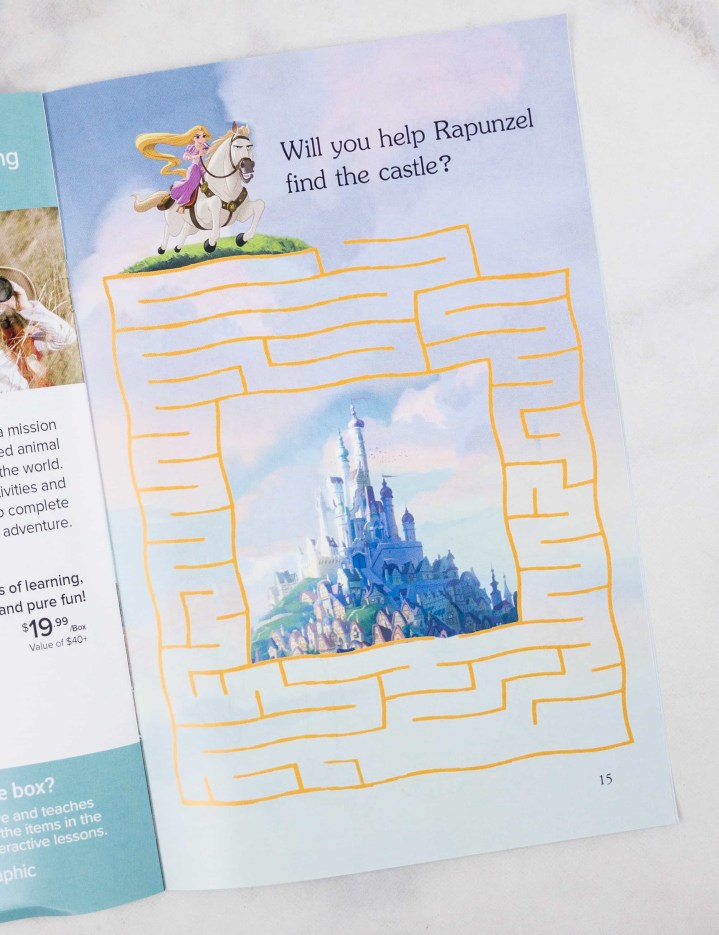 This fun maze…

And these coloring pages!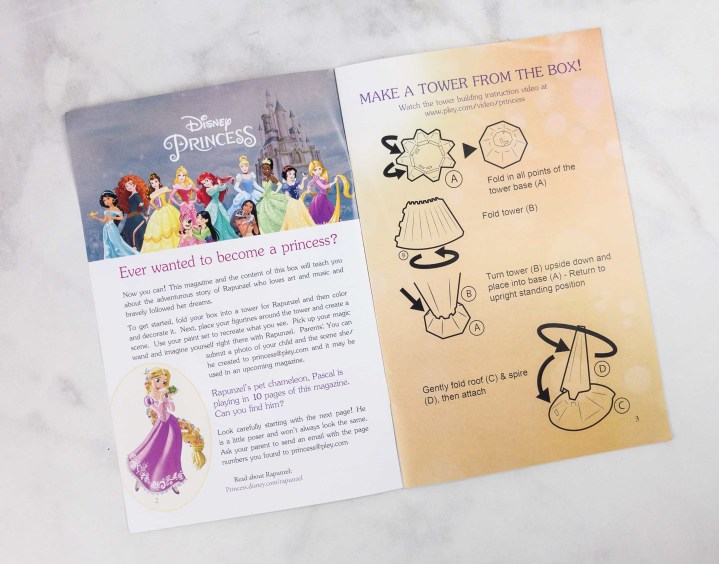 What makes Pleybox so awesome is that each box they send can be transformed into a structure that kids can play with.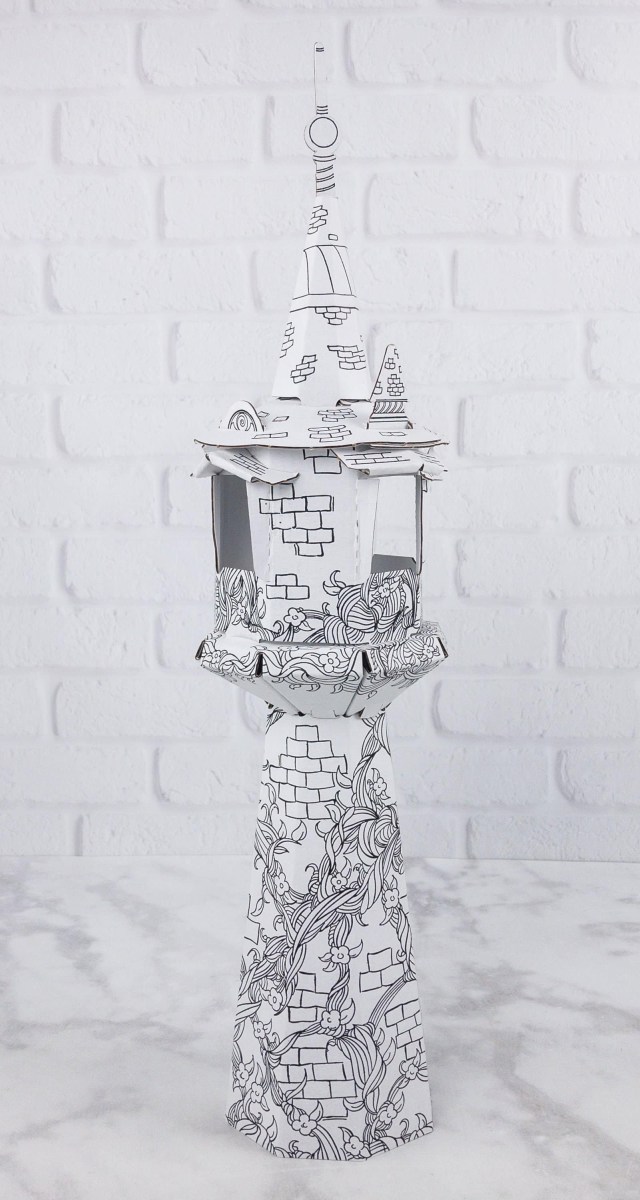 This month, we made a tower!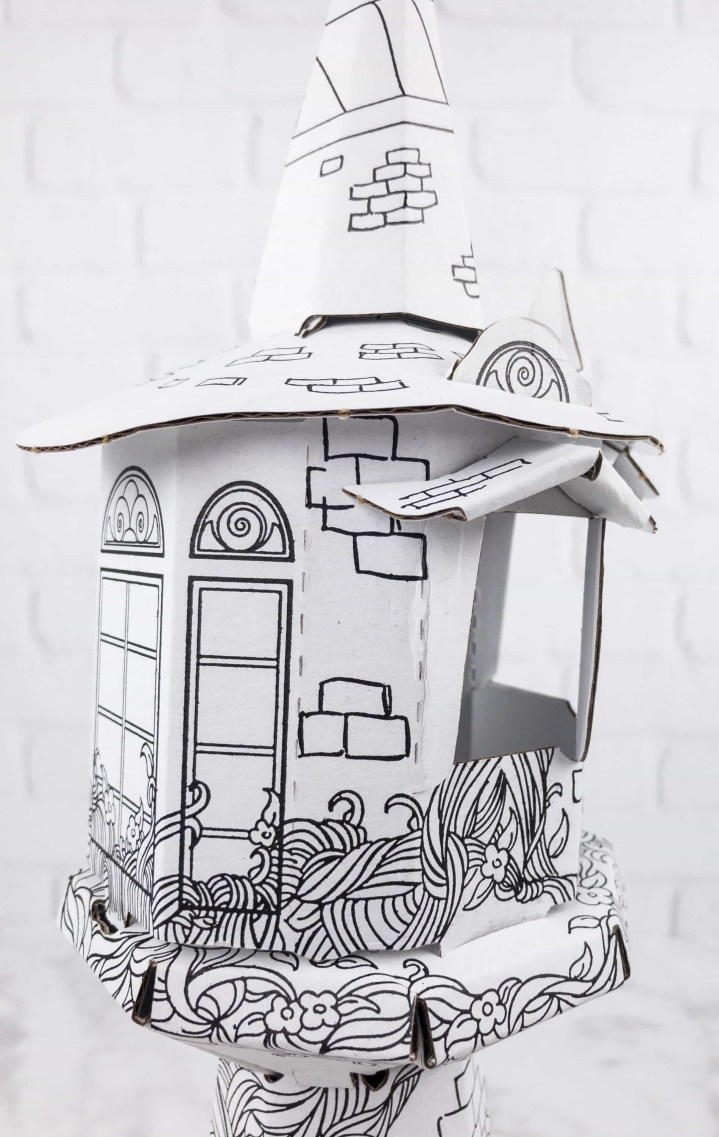 It's so detailed.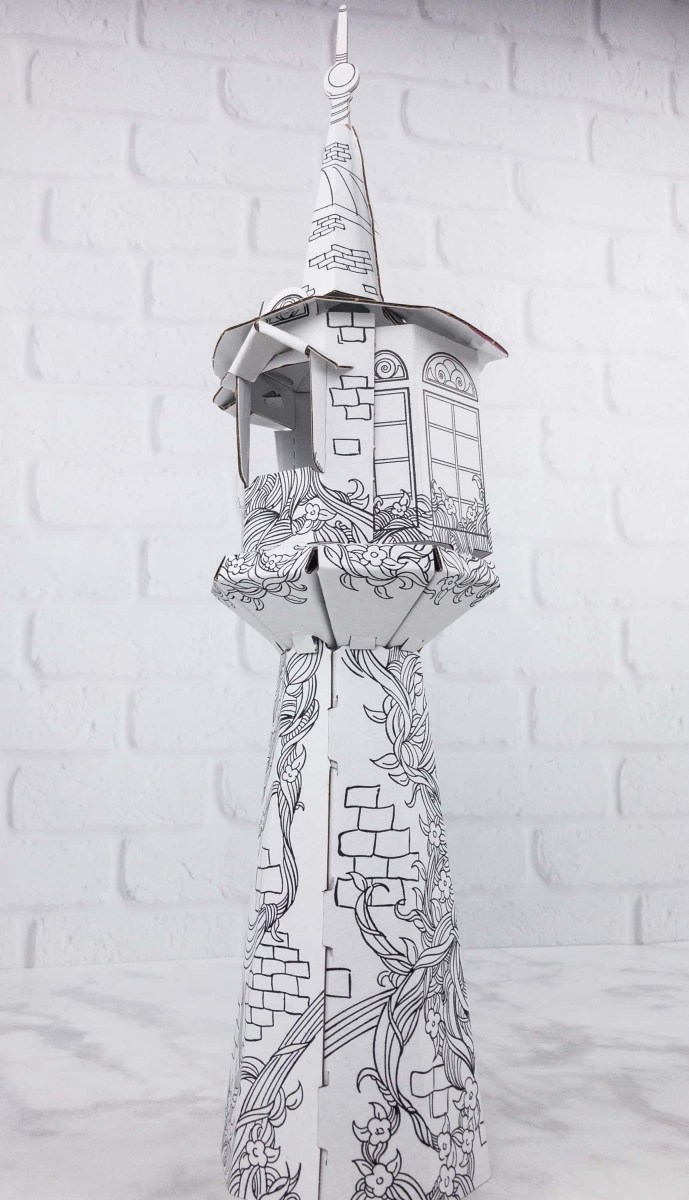 Here's the finished product!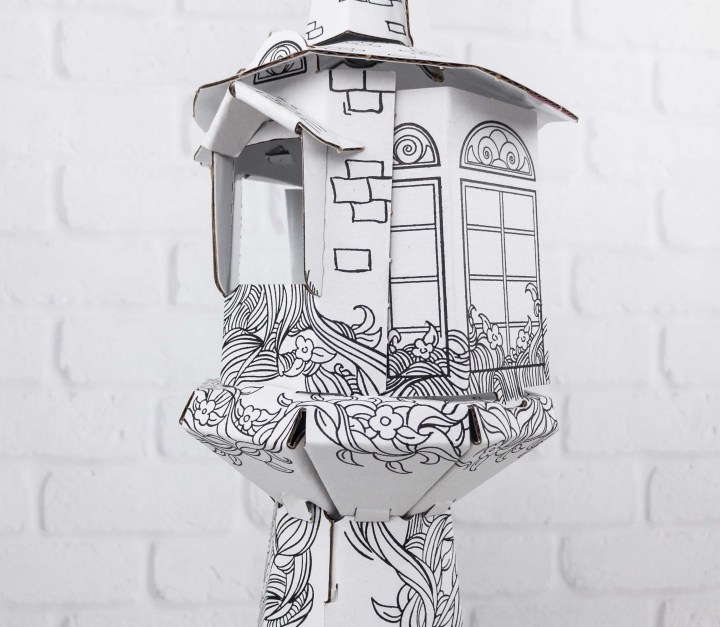 You can also paint or color the box as part of your adventure.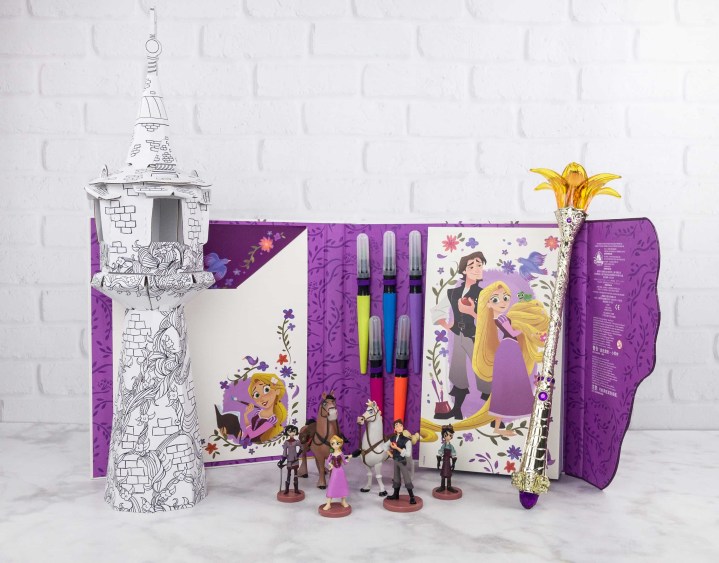 Everything in my box.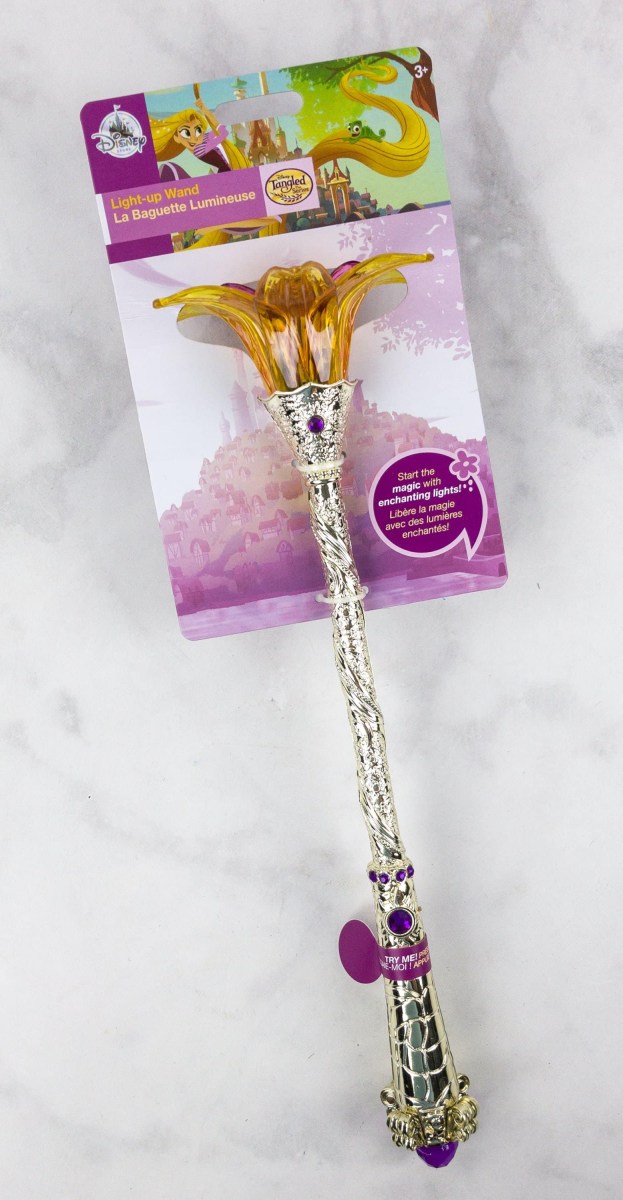 Tangled The Series Light-Up Wand ($14.95) A golden Rapunzel wand decorated with jewels. Ideal for ages 3+.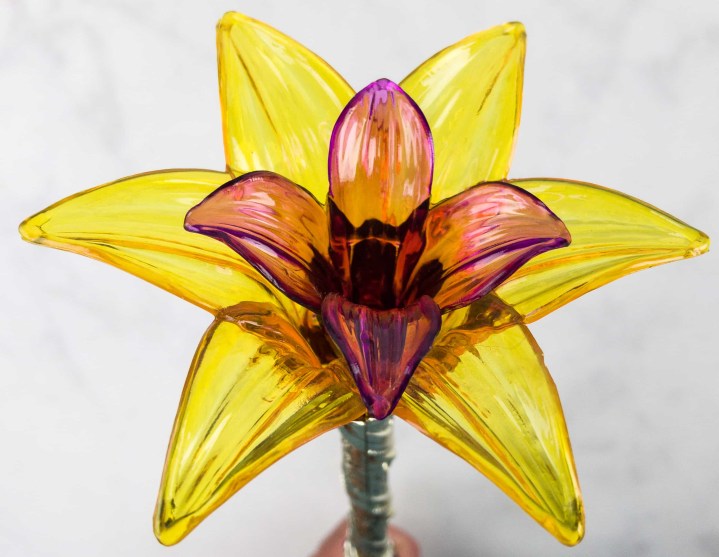 The translucent wand topper was inspired by Rapunzel's magic flower.
It has two light settings: constant or flashing. When my husband snapped some photos he couldn't figure out the wand settings – there is actually a tiny adult on and off button in addition to the large purple one.
A closer look at the richly-patterned wand body. This is so pretty!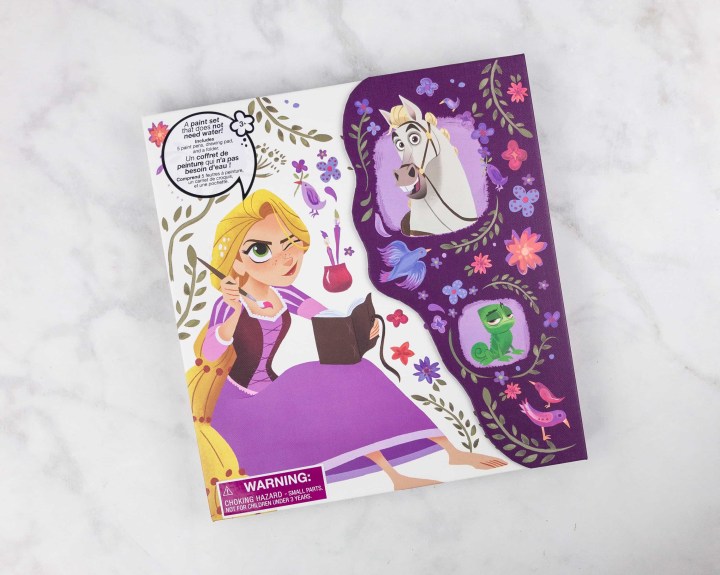 Tangled The Series Paint Set ($12.95) A complete kit to unleash kids' creative side!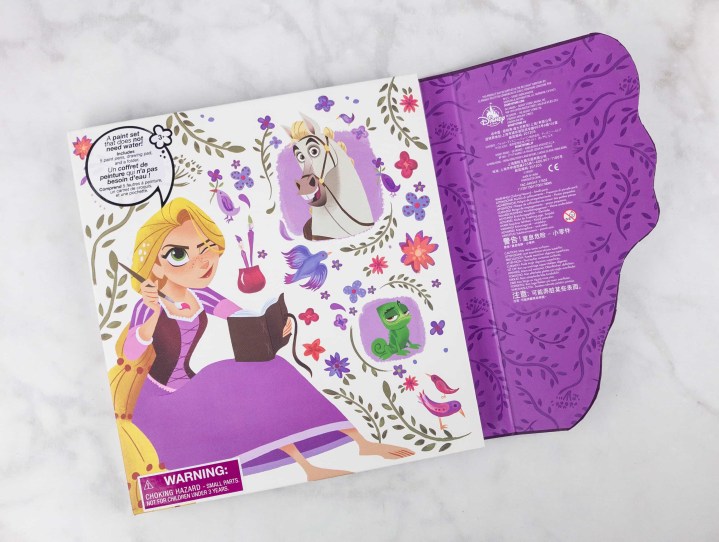 Everything is inside this hardcover art folio with magnetic closure…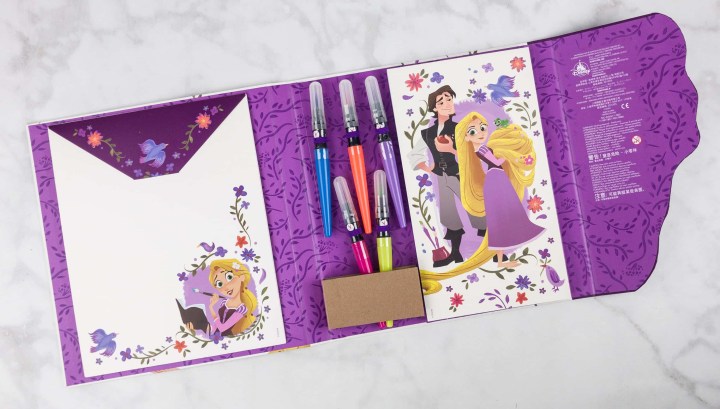 …including five paint pens, a drawing pad, plus a folder.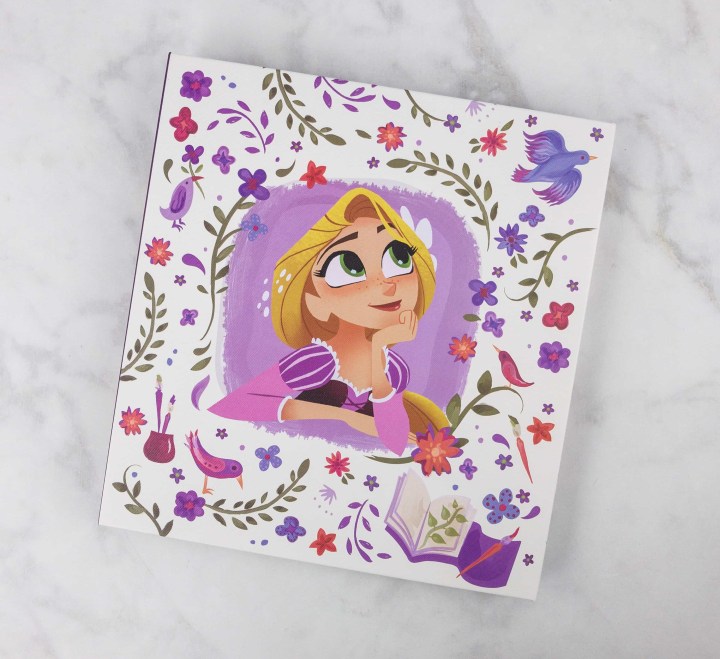 There's also a Rapunzel print in the kit. So cute!
This paint set is awesome because it does not need water. Less mess for us!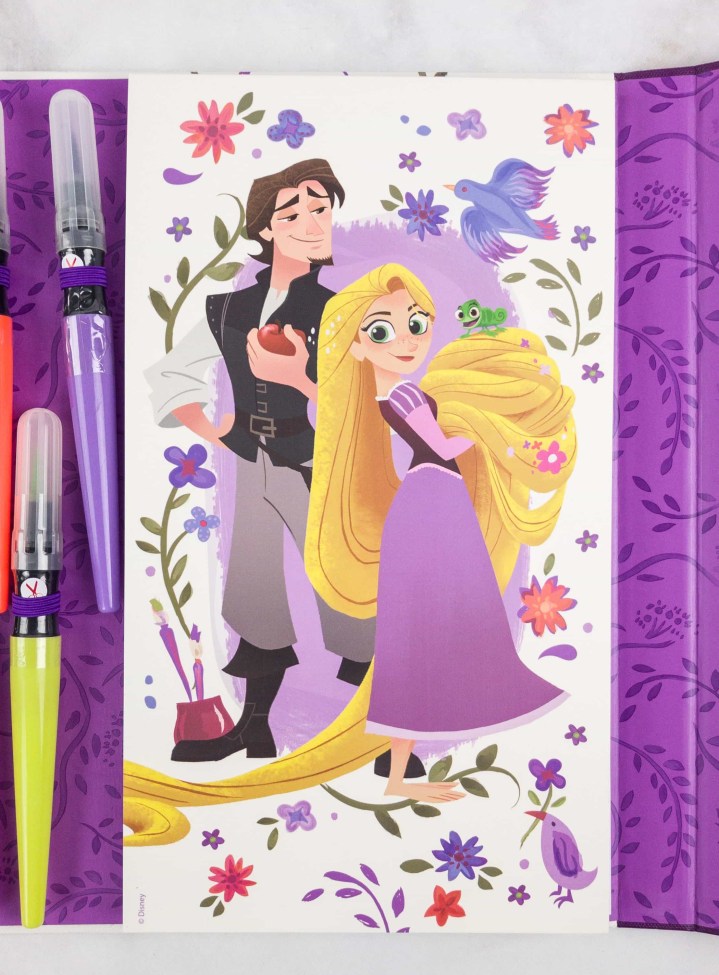 The pad cover features Rapunzel, Flynn Rider, and Pascal.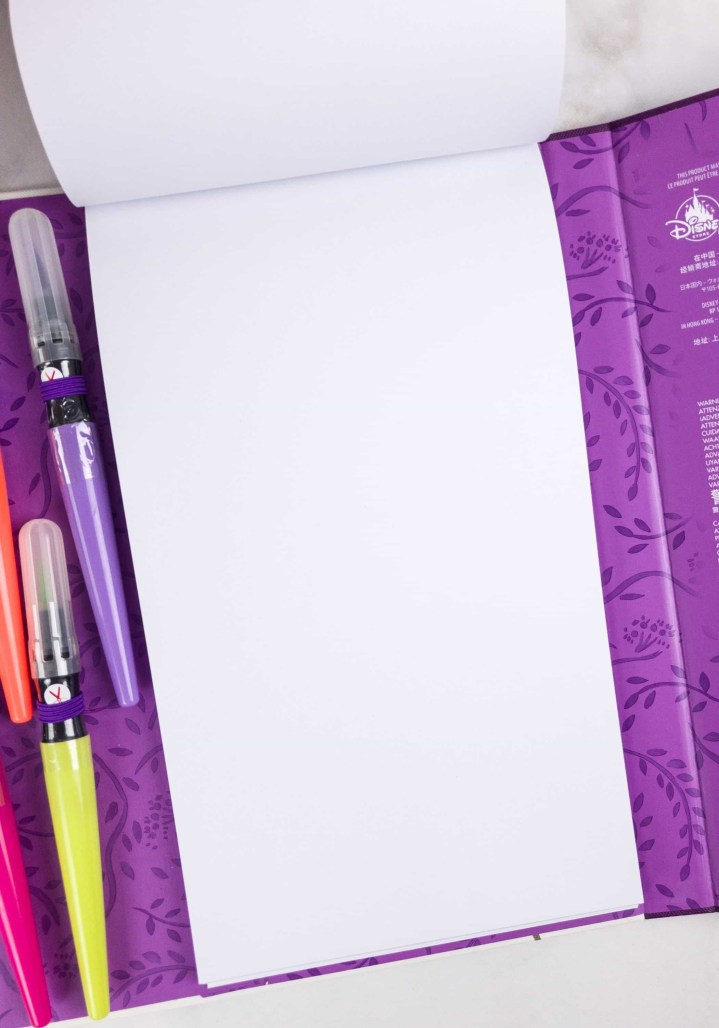 Lots of pages for kids to doodle on!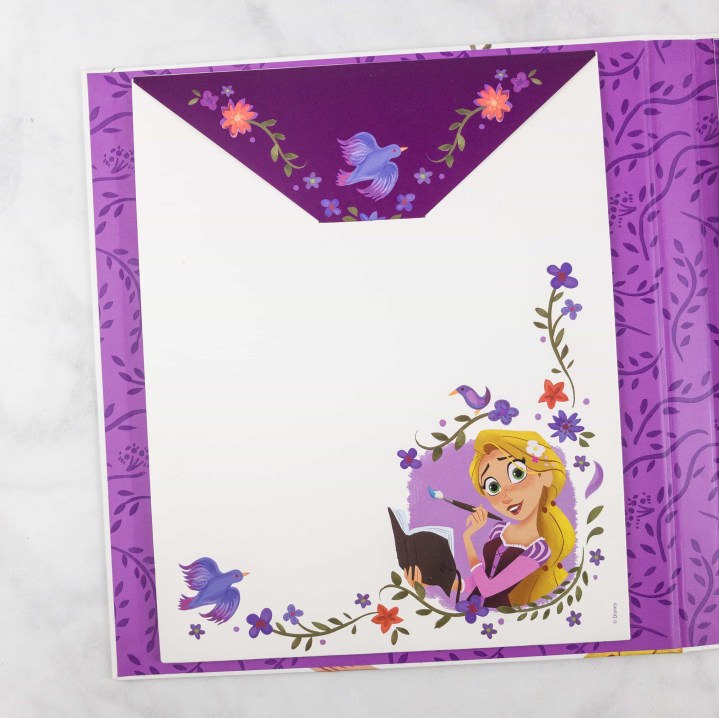 The attached envelope is for keeping the kids' artworks.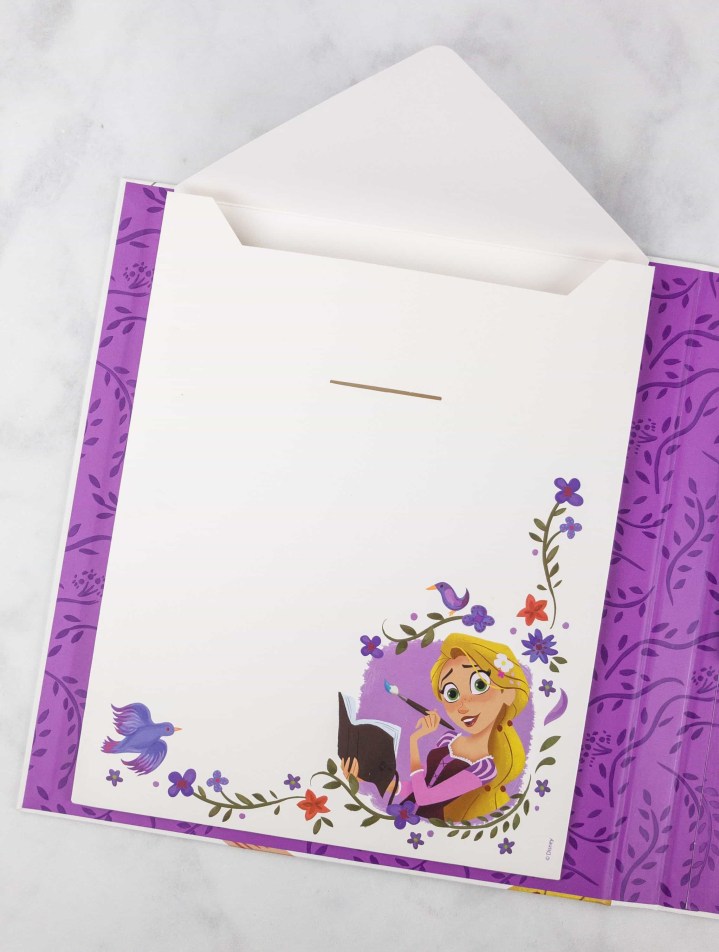 Such a cute idea to put everything in one folio. It makes it easier for us to clean up afterwards!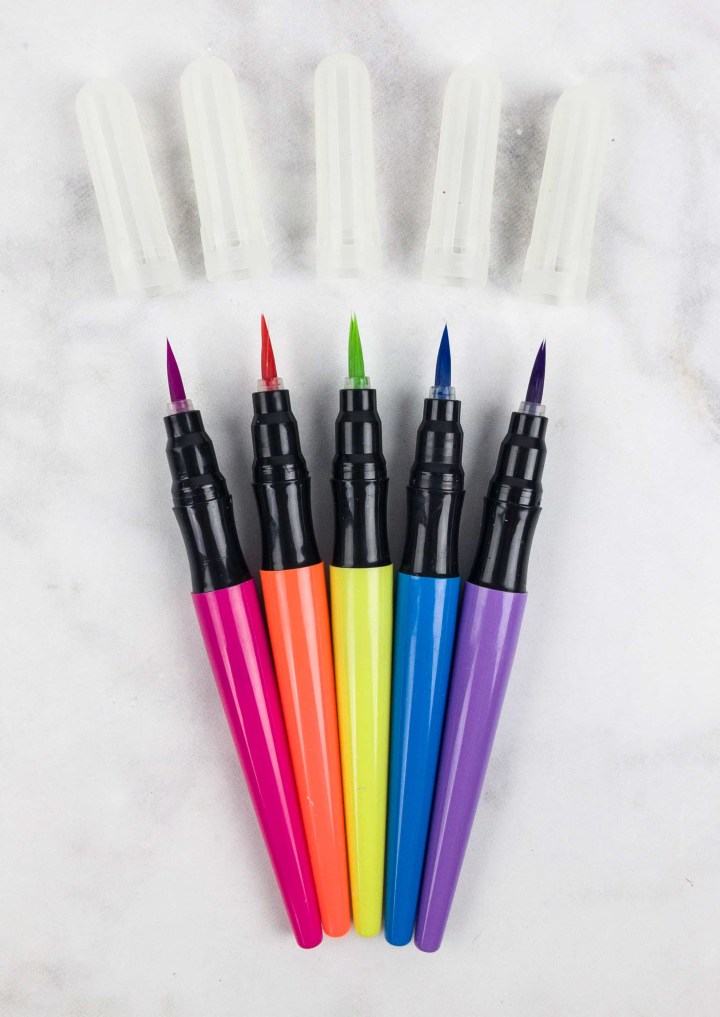 Five colors, so many creative possibilities! The website says it is ideal for ages 3+ but use with caution because it may stain some surfaces.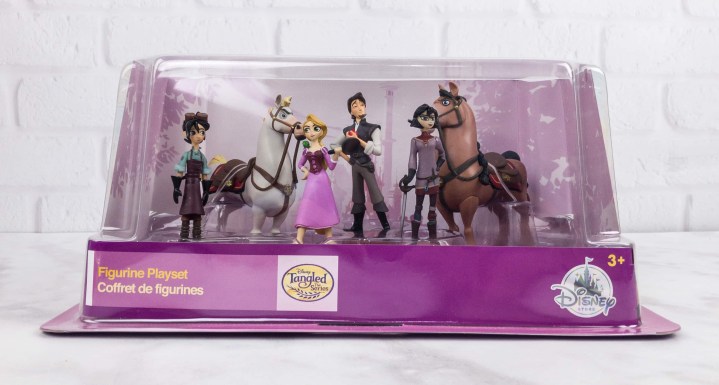 Tangled The Series Figurine Playset ($10) This set includes six figures.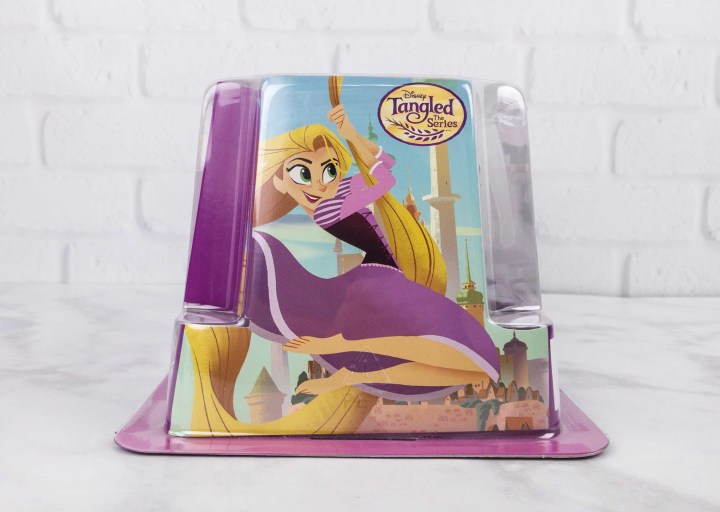 The figures came in a nice box!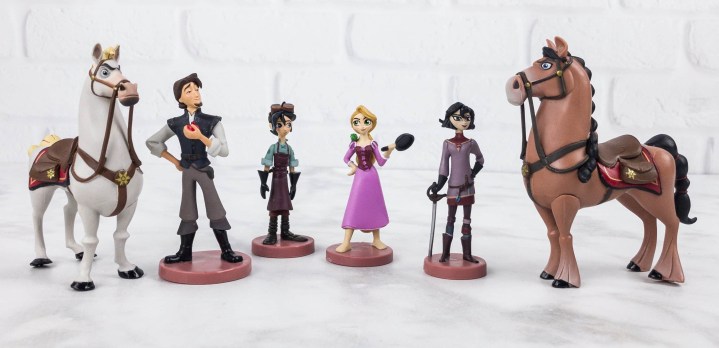 And here they are! Made of plastic and PVC, ideal for ages 3+.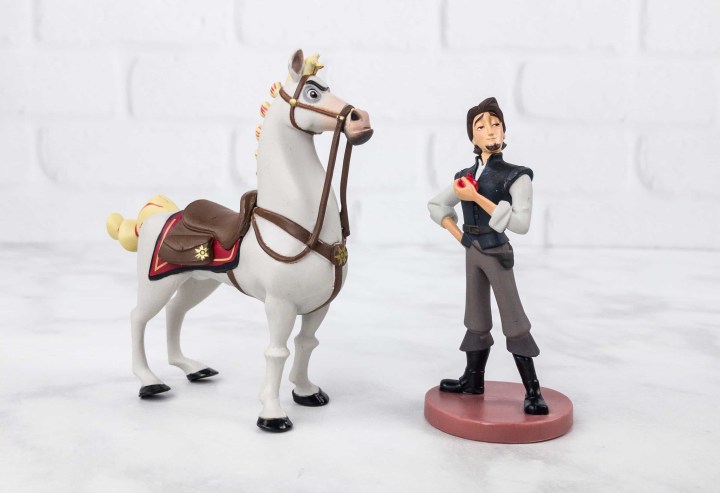 Here's Maximus, looking all alert, and Flynn Rider who seems like he's about to come up with an amusing remark.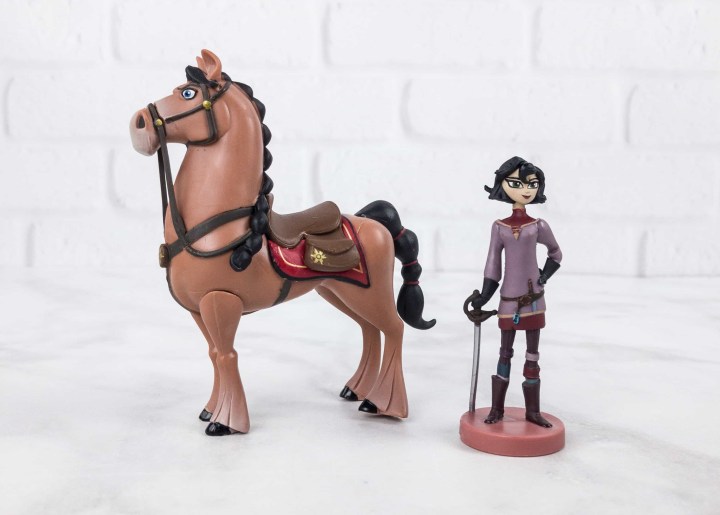 Also included in the set are Fidella, a horse of the Royal Guard, and Cassandra, Rapunzel's tough yet supportive friend. They didn't appear in the movie, but in Tangled: Before Ever After and Tangled TV series.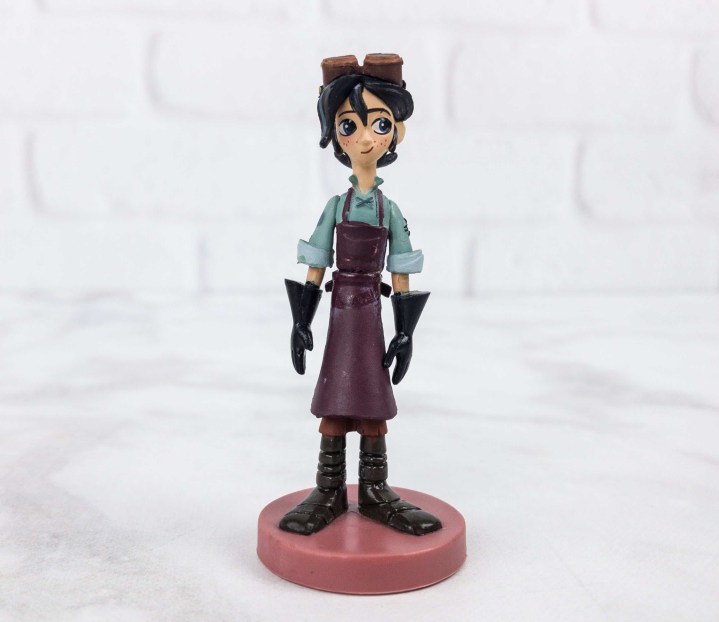 Varian is another character who we first saw in the Tangled TV series. He's a young alchemist and inventor!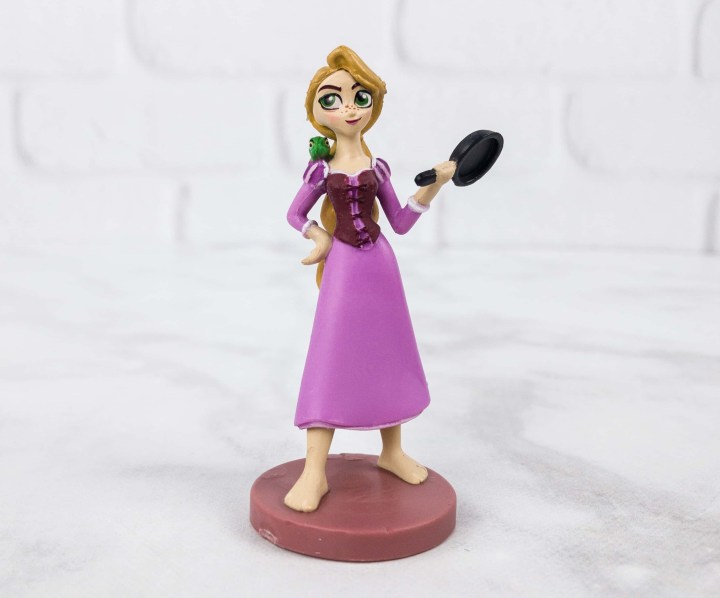 And of course, here's Rapunzel with little Pascal on her shoulders and a frying pan on her hand!
A look at the two horses from the back. Aren't they so well-detailed?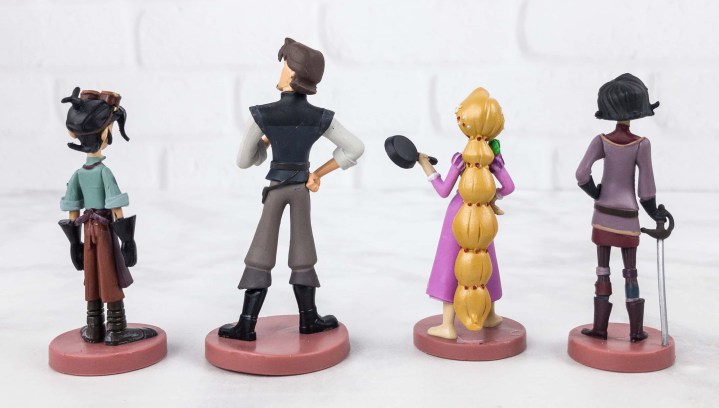 Every human figure stands on a platform. The coloring was great too! Kids will surely have fun playing with it, but they will also make a nice display.
Disney Princess Pleybox, as always, is jampacked with cute and fun items. The magazine is a nice addition to the box, and the activities inside will be enough to keep the kids occupied for a couple of hours. Also, everything is high-quality! Kids probably won't pay too much attention to the details, but the items like the wand and the figure set were really impressive in terms of workmanship. Overall, it's a great value for a kids' toy subscription box!
Visit Disney Princess Pleybox to subscribe or find out more!