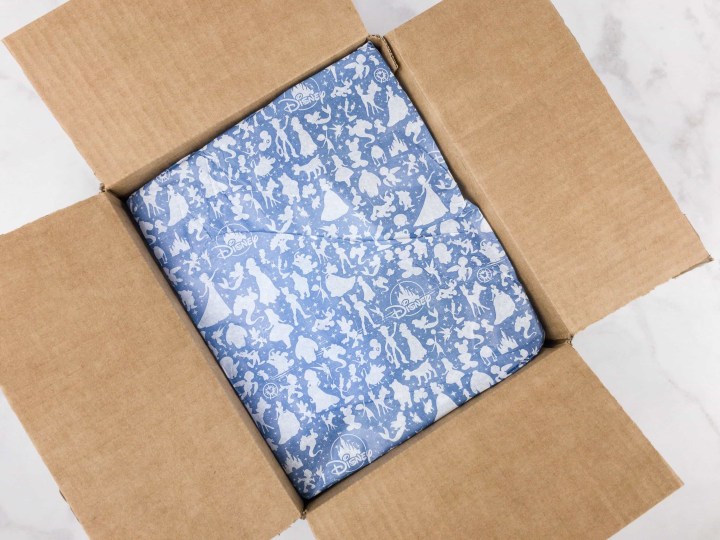 Disney Park Pack: Pin Trading Edition is a monthly mystery pack from the Disney Store. Every month in this subscription you'll receive three official Disney pins.
This box has recently revamped. Previously this subscription included 2 open edition (released to subscribers before they're made available to the public) plus a totally exclusive limited edition pin with 4 variations. This box now only includes open edition pins.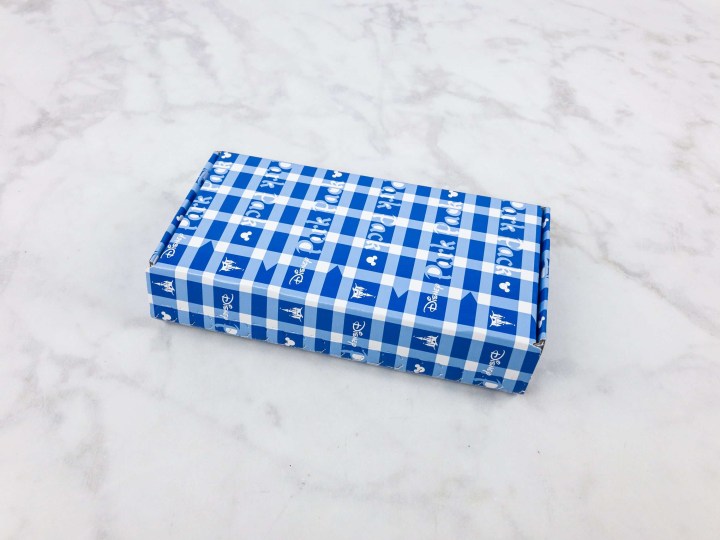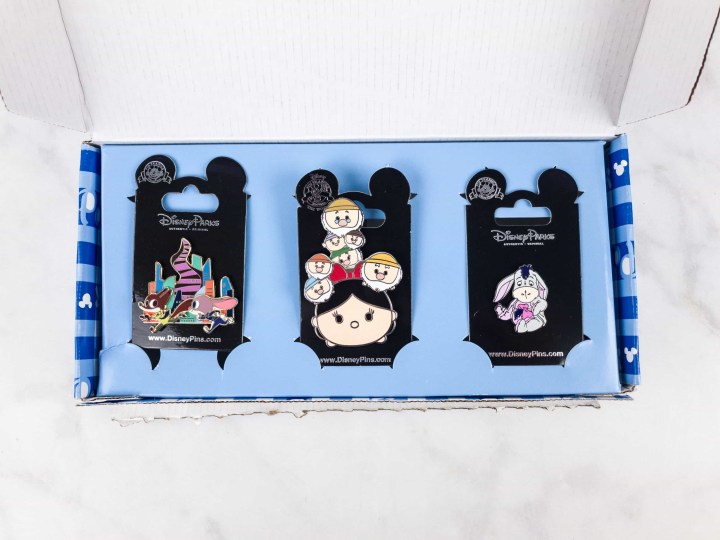 Here are the Park Pack pins for July! There is no information card for this box, and I alawys wish they'd included a curator's note – maybe with names for these pins and perhaps a matching exclusive postcard.
Unlike the previous version of this subscription, this box is a tear apart box.
Disney Pins are the perfect souvenir – small, not too expensive, and fun to collect.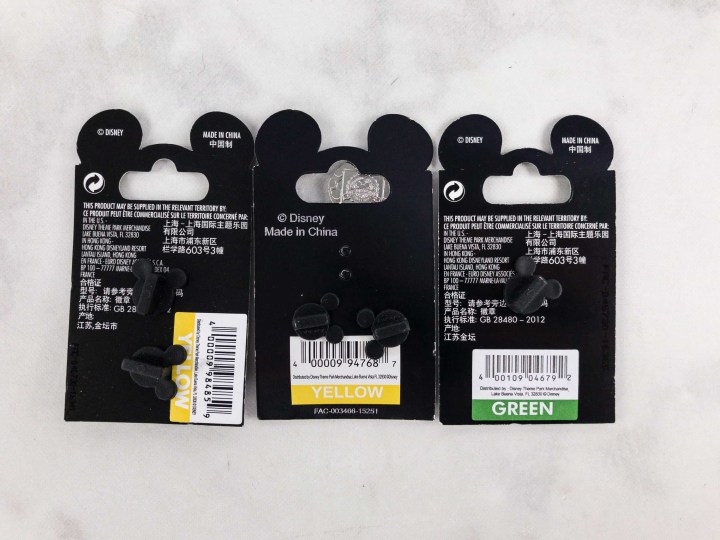 This month there were Green and Yellow pins – $8.99 MSRP for the green,  and $12.99 for Yellow. That gives a retail value just under $34.97 for this $29.99 box ($3 more than last month).
First up is the Zootopia Pin, featuring Judy Hopps chasing Nick Wilde with colorful urban structures in the background.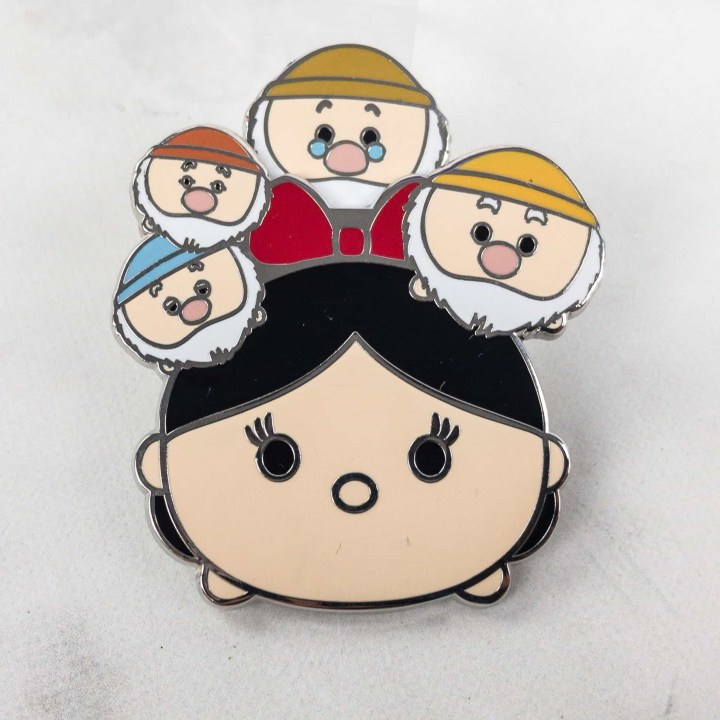 Next is a Snow White & The Four Seven Dwarfs Slider Pin!
It's the Tsum Tsum version of Snow White and her pals. So cute!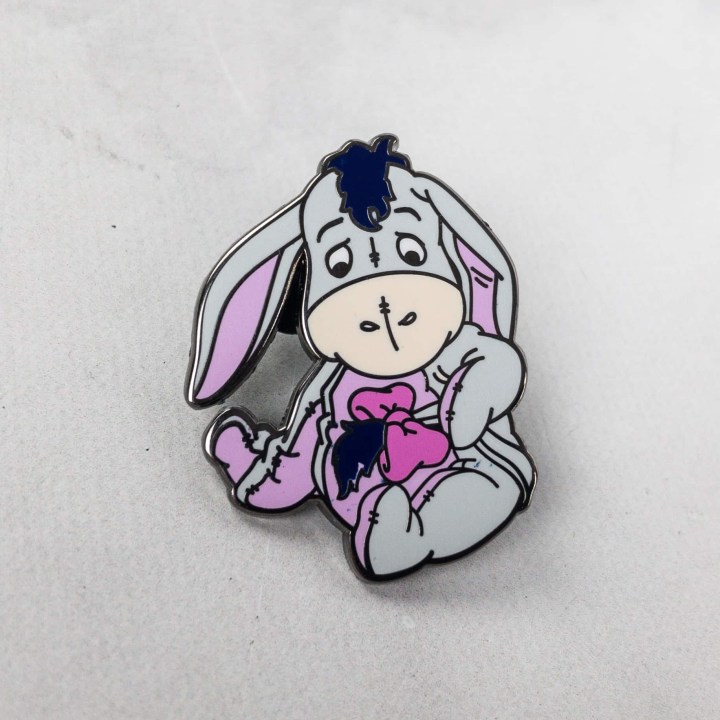 Lastly, we received an Eeyore Pin featuring our beloved donkey being grumpy and worried about his tail, as usual.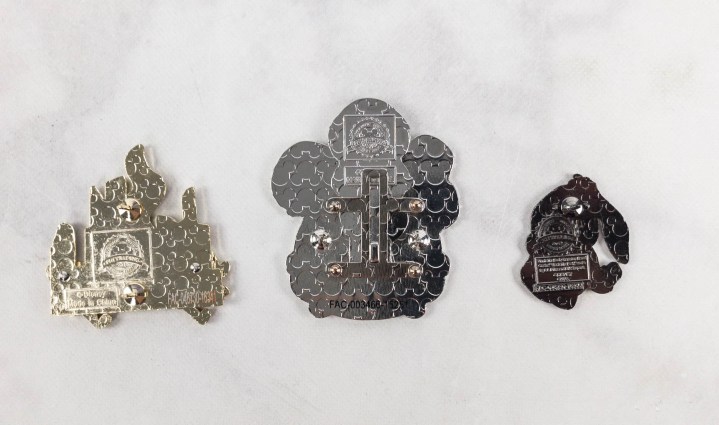 Unlike the first couple months in the new revamped subscription, we absolutely adored the pins this month – they hit all our cuteness buttons! Nothing was exclusive but we loved all 3, so it was a win for us!
Visit the Disney Park Pack: Pin Trading Edition landing page to find out more.
Some general info about Disney Pins & Trading:
Prices: Green ($8.99) Silver ($9.99) Blue ($9.99) Yellow ($12.99) Pink ($14.99) Lavender ($16.99). Special ones cost more.
Cast Members with green lanyards may only trade with kids ages 3 to 12. You can trade up to two pins per day with any trading Cast Member.
You don't have to trade your pins, you can just collect them.
You can only trade real Disney pins, and they all bear a copyright notice on the back.
Don't buy nice pins to trade, buy lots of pins on eBay from a reputable seller.
Are you a pin trader? Share your advice in the comments!