World's Finest: The Collection delivers 8-10 100% exclusive DC Comics items every quarter, including apparel, accessories, homewares, and a unique vinyl figure. The subscription costs $48.99 per season with a retail value over $120.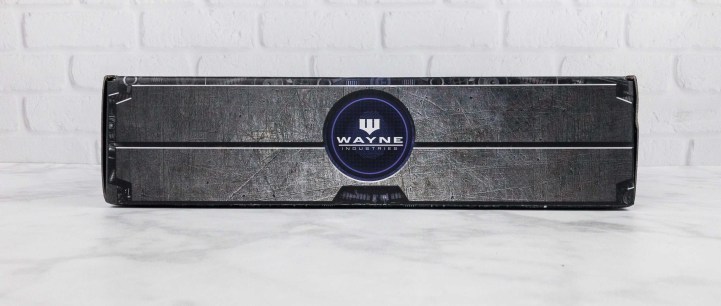 This box looks like a super secret Wayne Industries case!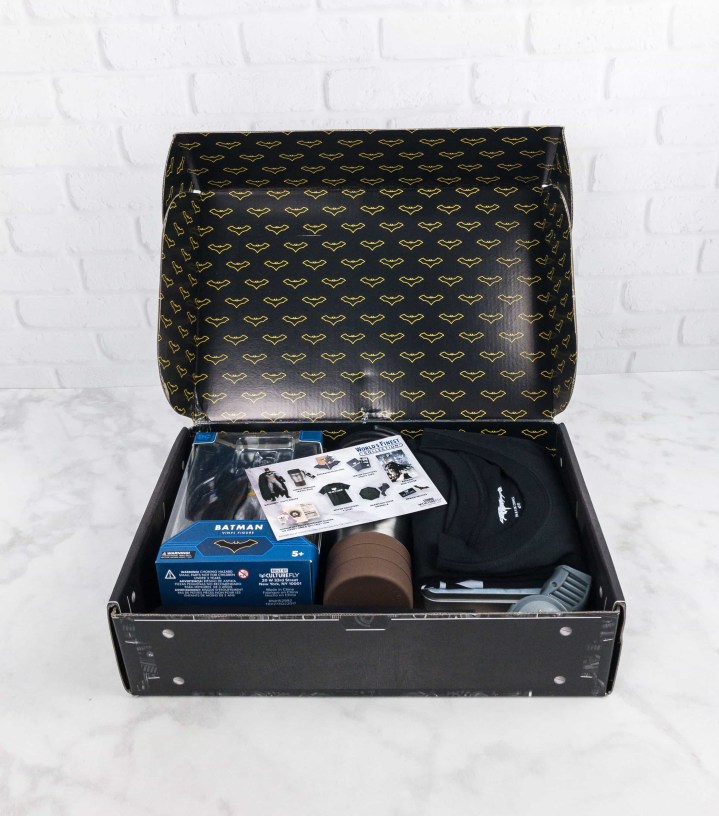 The theme this quarter was BATMAN!
Every quarter is themed – and it's a total mystery as to the theme of the next quarter yet! Be sure to subscribe to notifications for the next theme reveal!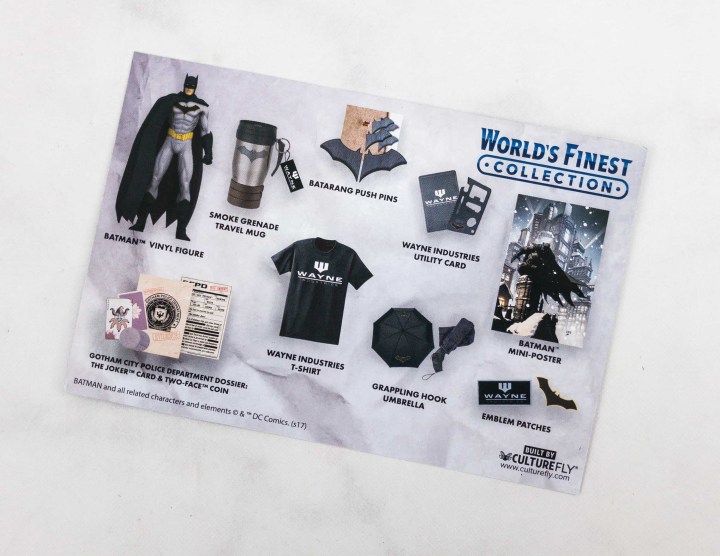 The information card comes with an illustrated list of all the items included in the BATMAN box.
All the geeky goodies this quarter! Everything is totally exclusive to this box!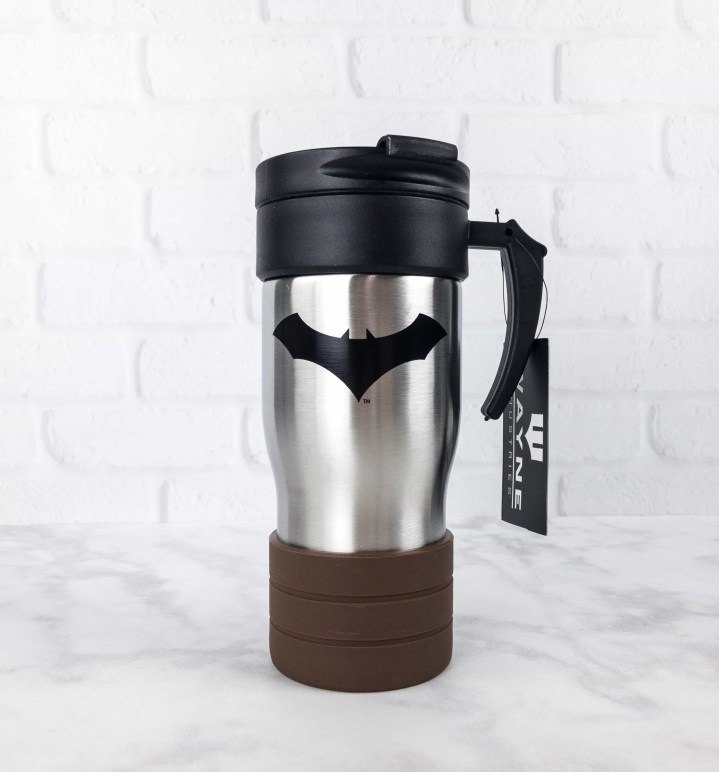 Smoke Grenade Travel Mug: This mug is so super slick – and I love the Wayne Industries hang tag! It's insulated stainless steel and has the look of a smoke grenade. Plus the base is rubber, so it's not slidey.
The closure seals up your drink and I couldn't be happier with this. I don't see a lot of thermal coffee mugs in boxes and I think it's perfect that this box included it.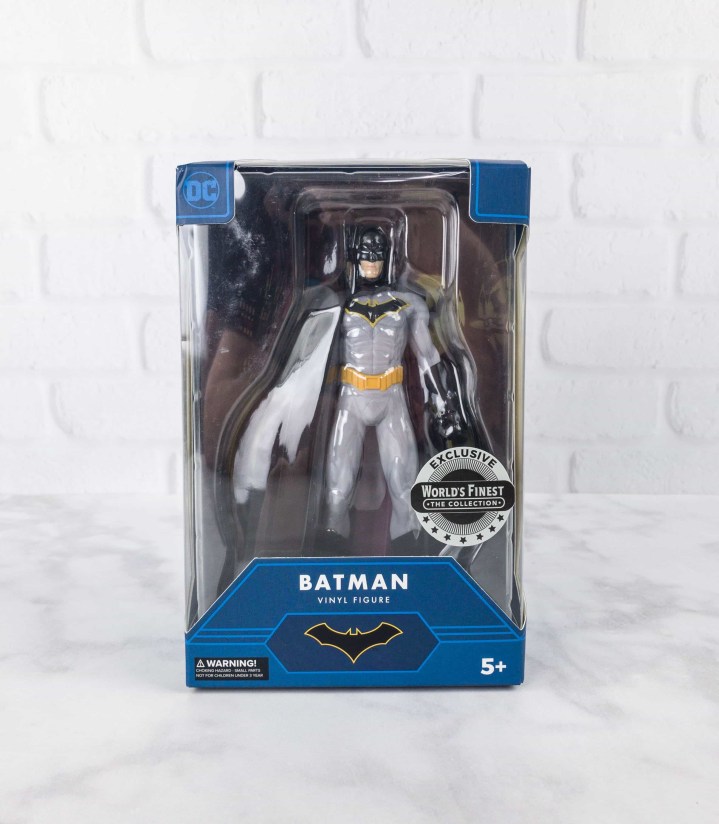 Batman Vinyl Figure: This box debuts the first in a line of 1/12 figures that are available exclusively in this box.
Back of the box has display instructions.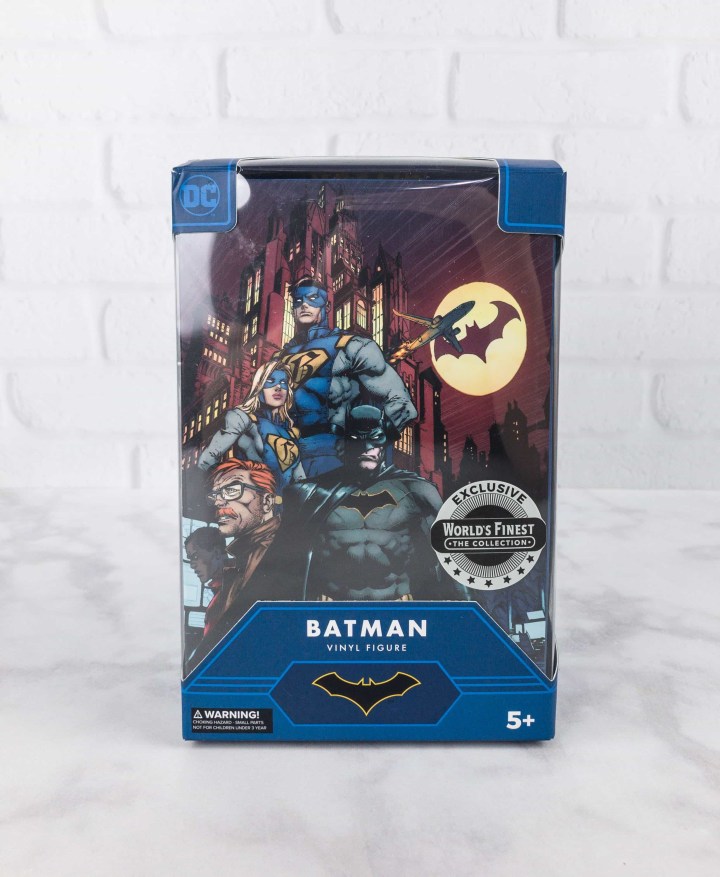 You can pull out the graphic insert!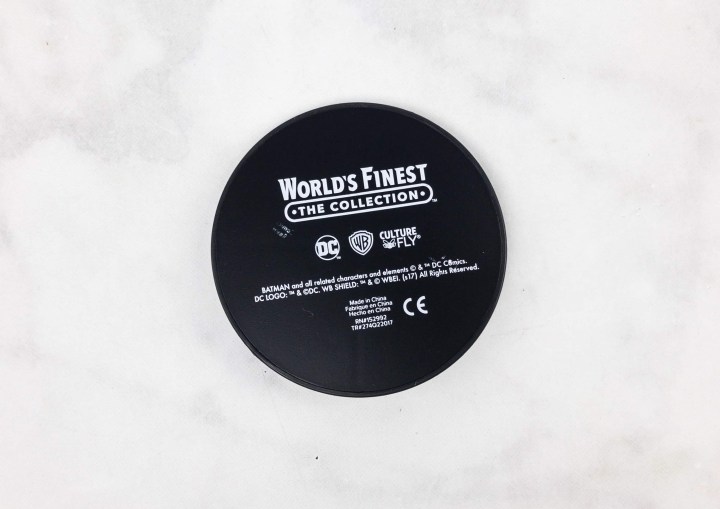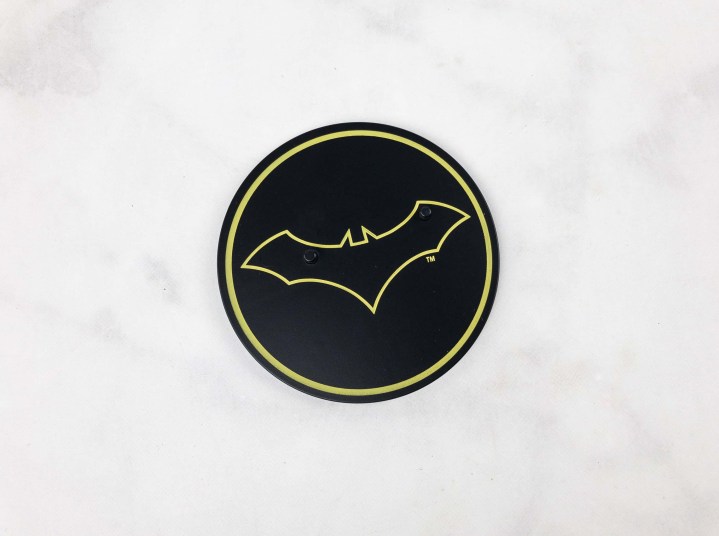 The base features the Bat logo.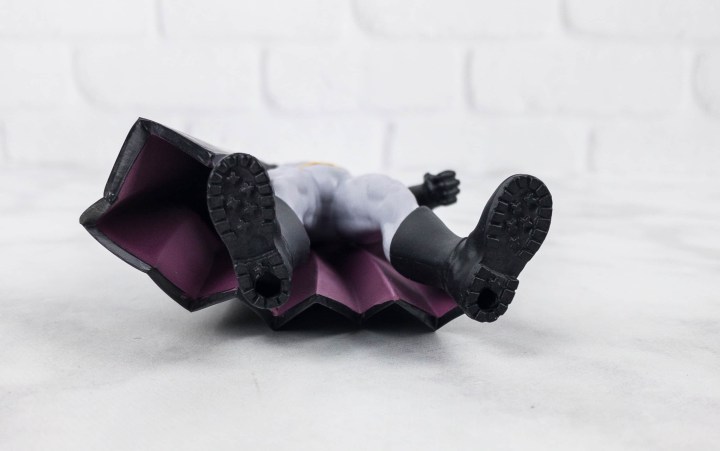 And we just wanted to give you a peek at how detailed this fig is – right down to the soles of his boots.
The Dark Knight wearing his Rebirth Batsuit!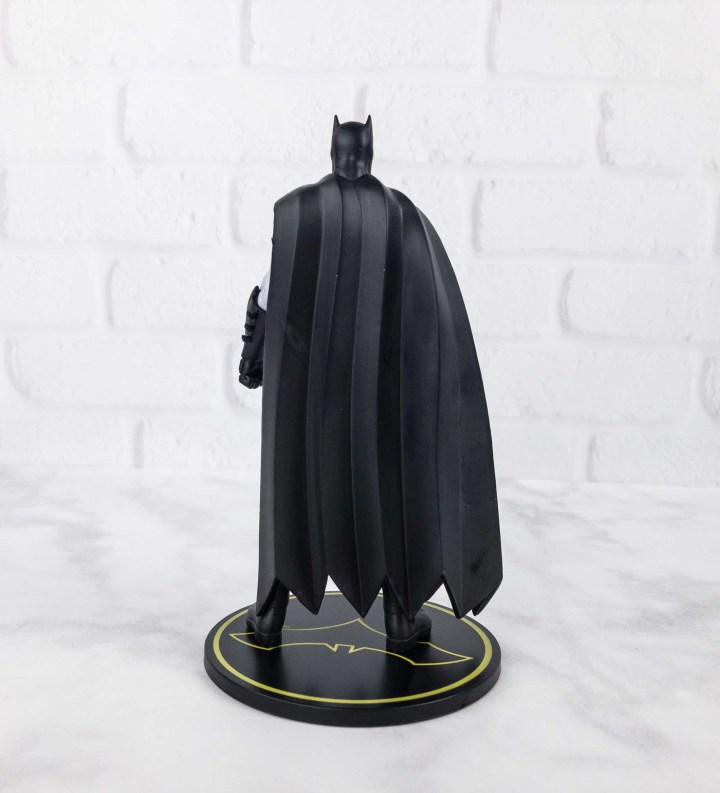 He's over 6″ tall and has a great swoop in his cape.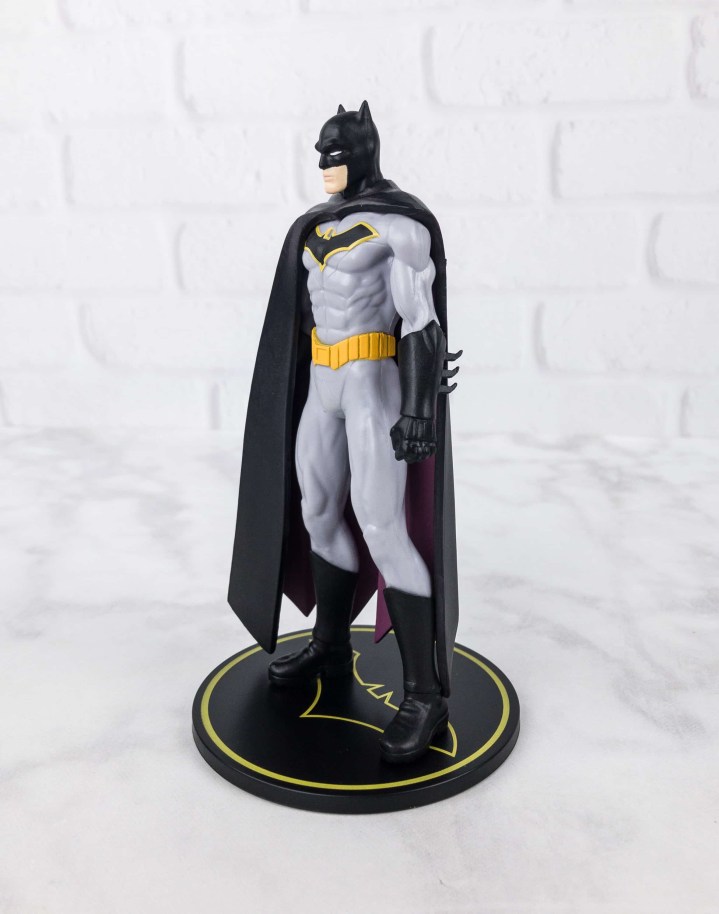 I love the off center cape – gives some action to the clenched fist pose.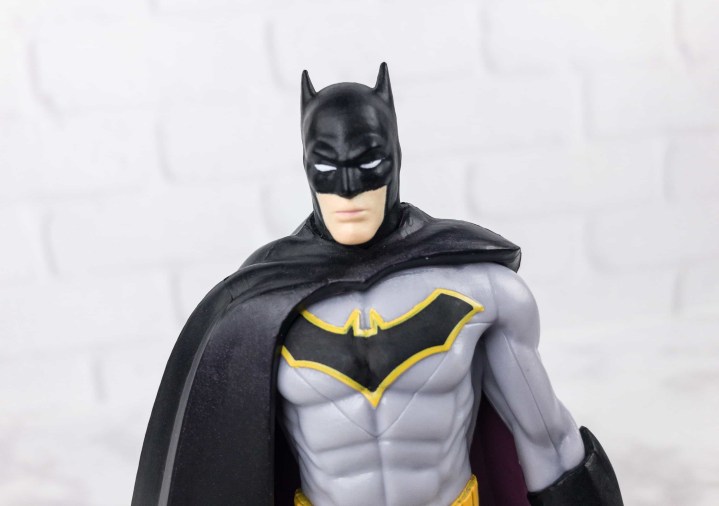 He's so intense. Amazing start to this figure line!
Wayne Industries Utility Card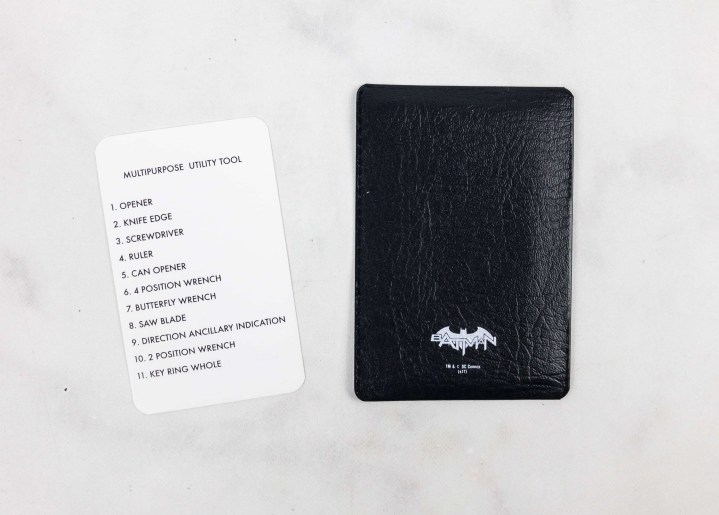 Next up, a multipurpose utility tool in a little case – just the size of a credit card.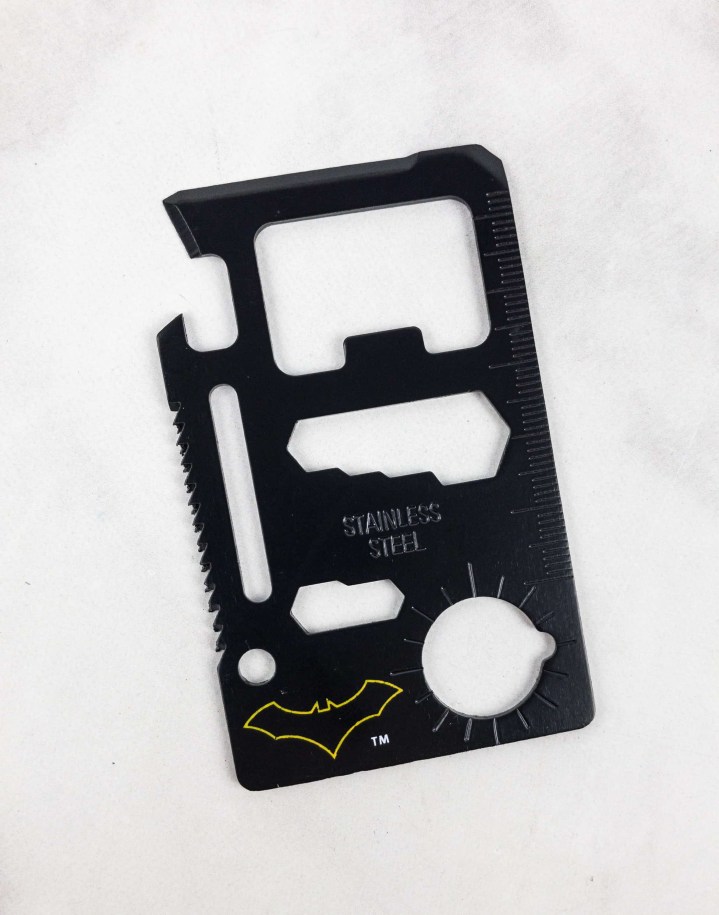 Always handy to have – although maybe a little on the dangerous side if you bought this box for a child (do note, always check out the contents of a mystery box before gifting!).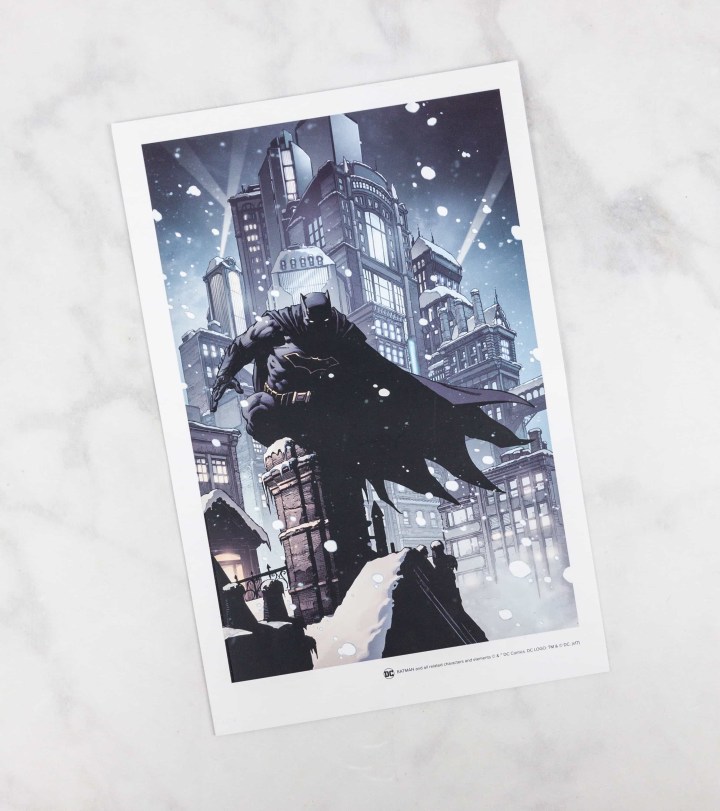 Batman Mini-Poster: This 8×12 print is really great quality and totally framable, and printed on thick stock.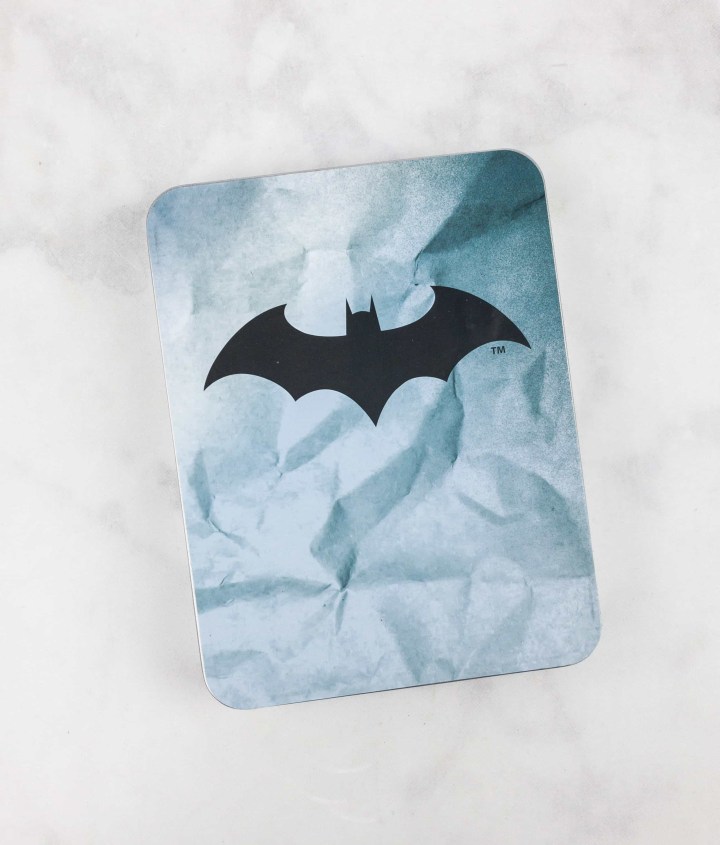 Batarang Push Pins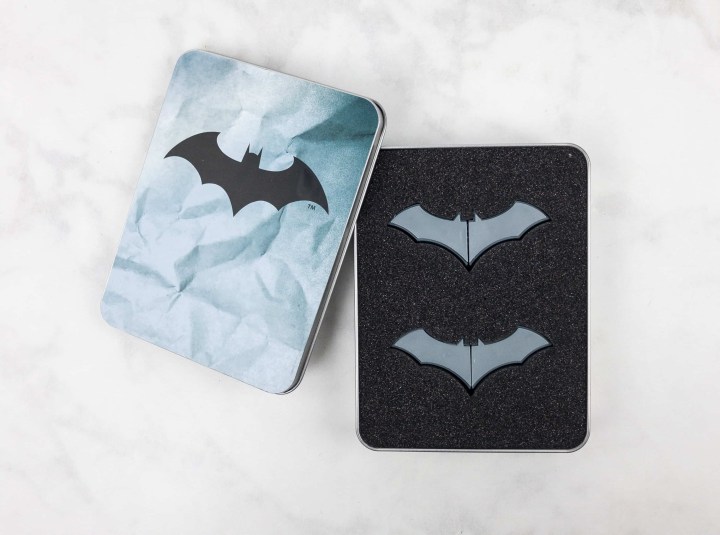 OMG these are just too cool!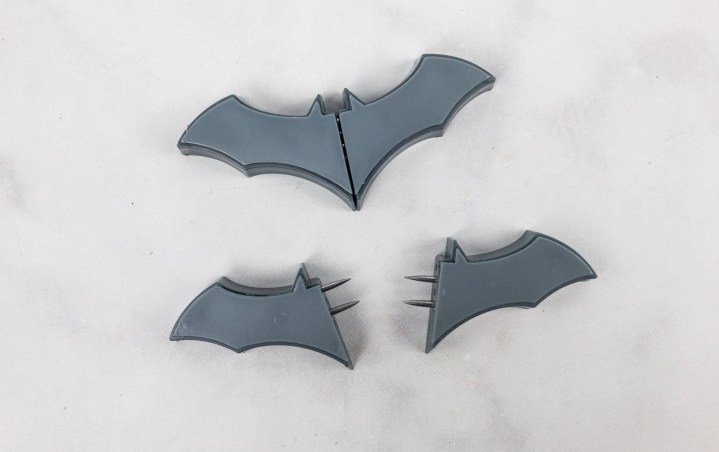 When you push them into your corkboard it will appear that you've thrown mini Batarangs right at the board!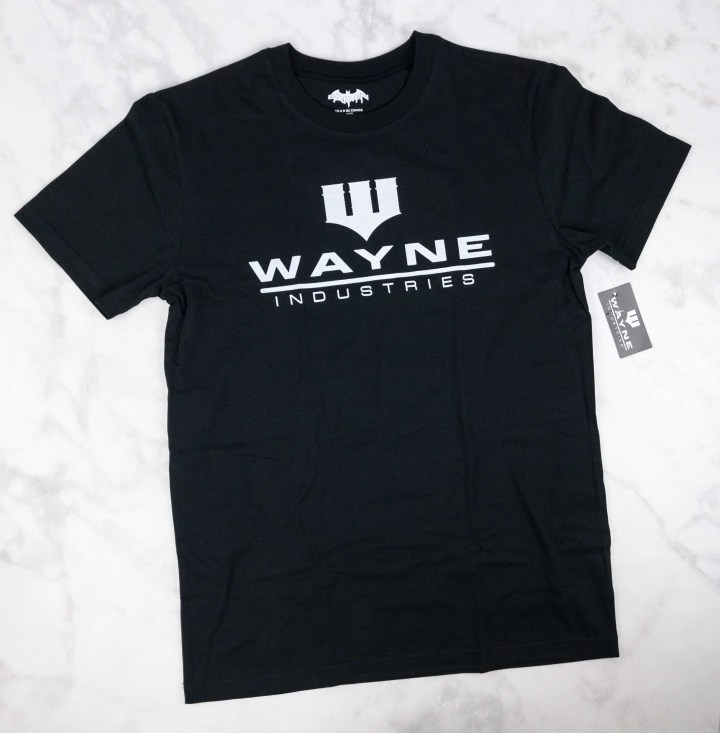 Wayne Industries T-Shirt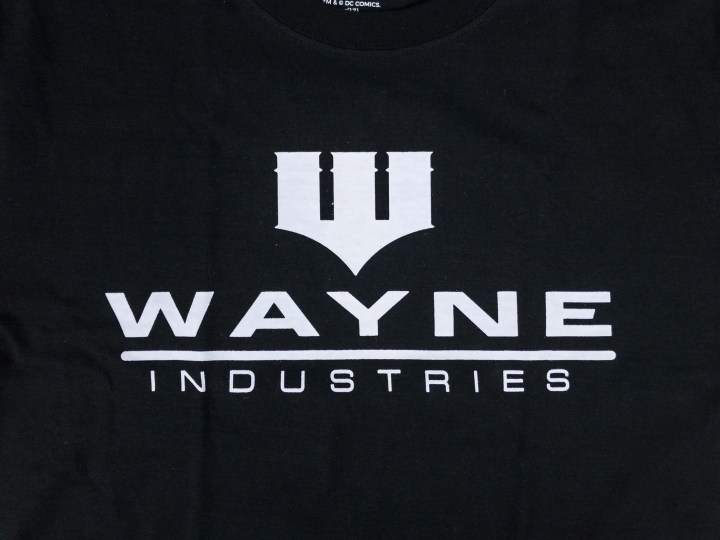 This shirt is way too awesome – and extremely subtle. Perfect for superfans!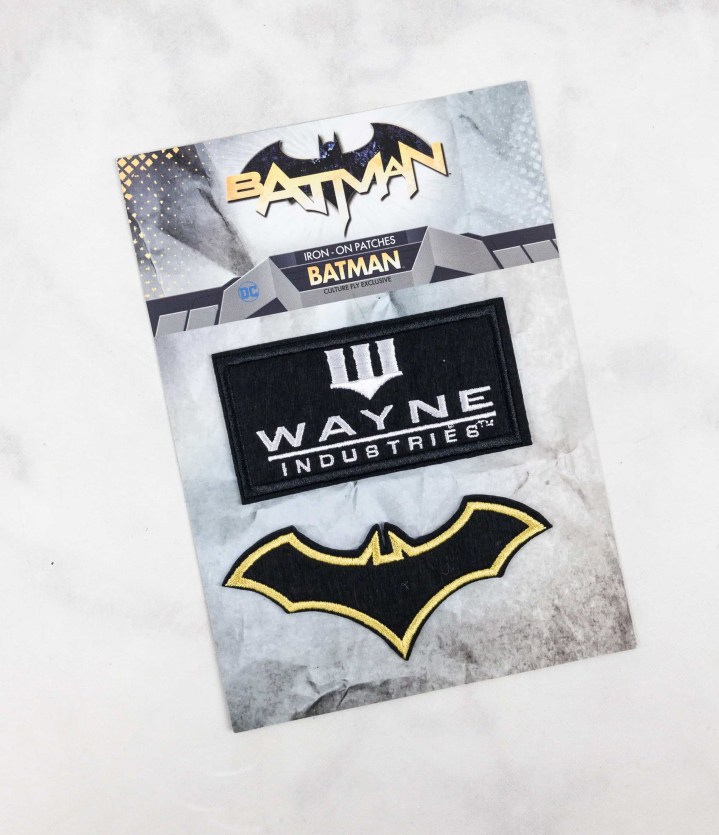 Emblem Patches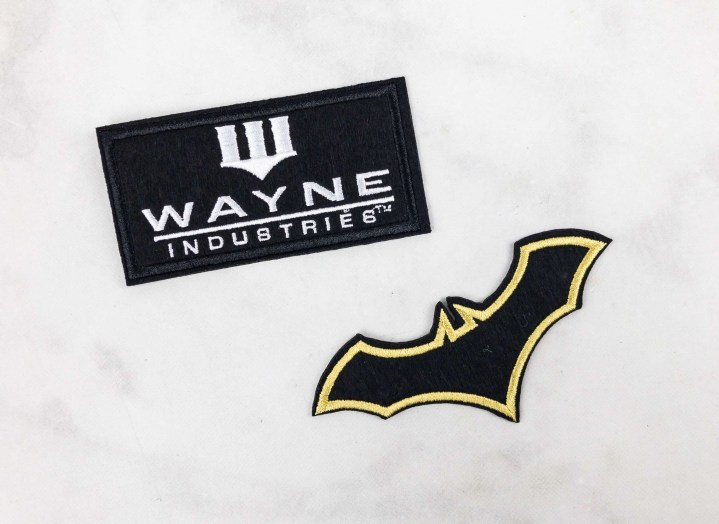 Plus two iron-on patches. I'm thinking these would also be great to affix to some velcro for attaching to a gear bag.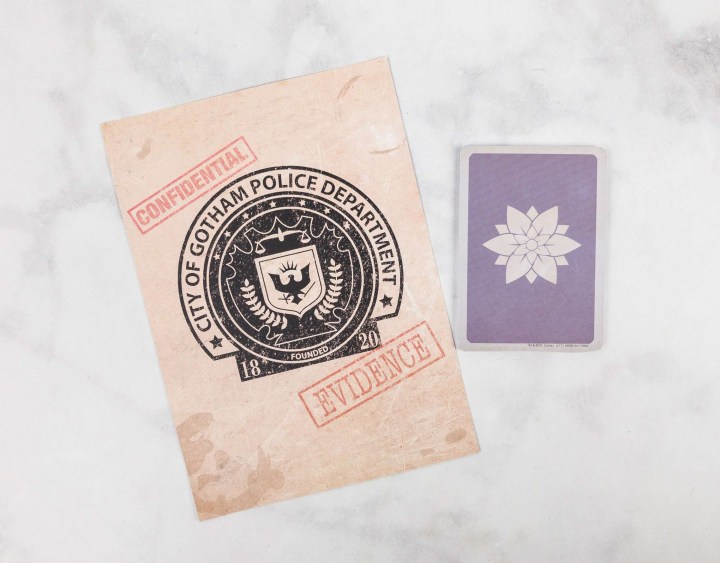 Gotham City Police Department Dossier: The Joker Card & Two-Face Coin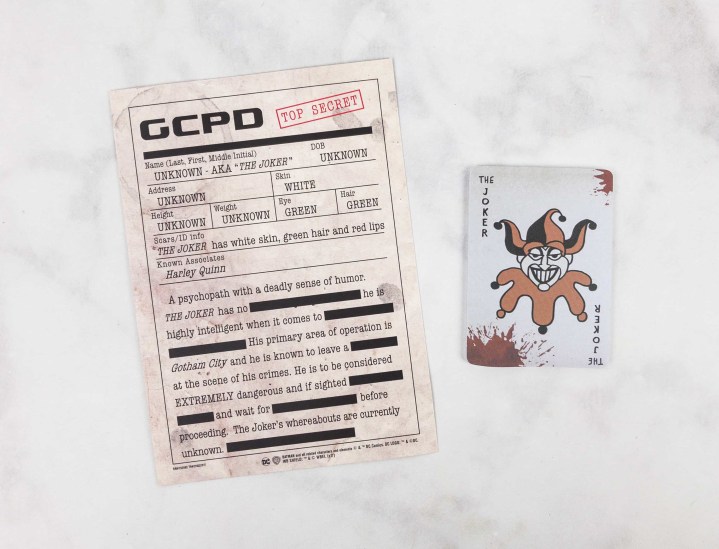 For each villain you'll get a 5×7 dossier and his calling card. This is really awesome for adding some flavor to your collection (or throwing some batarang pushpins into!).
The back of the dossier has Gotham PD's seal.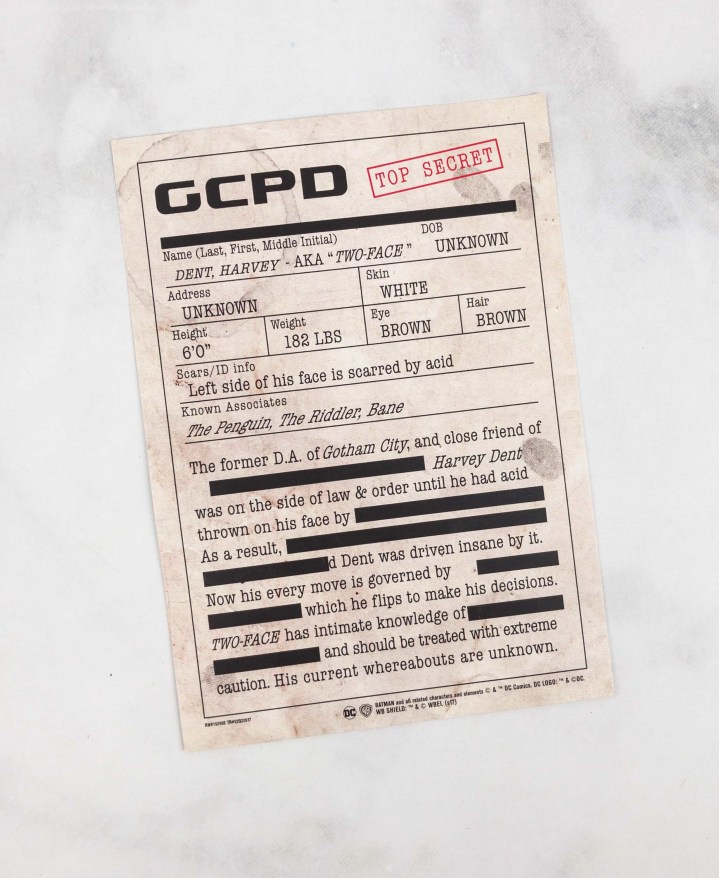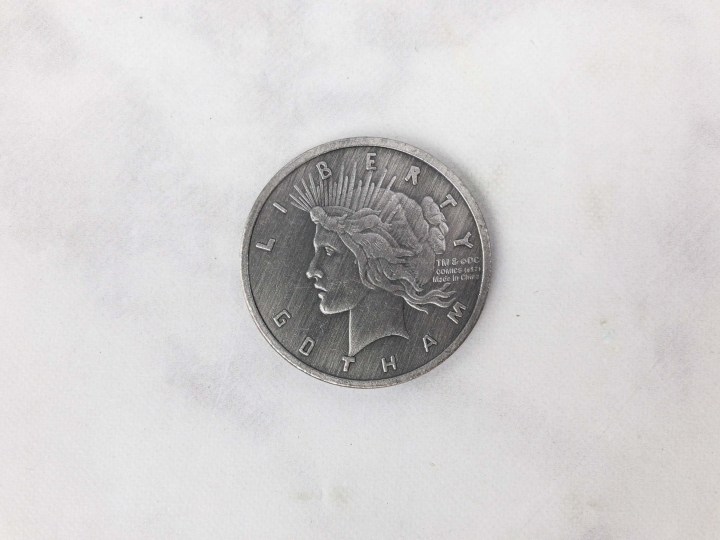 Two Face's coin is indeed 2 faced.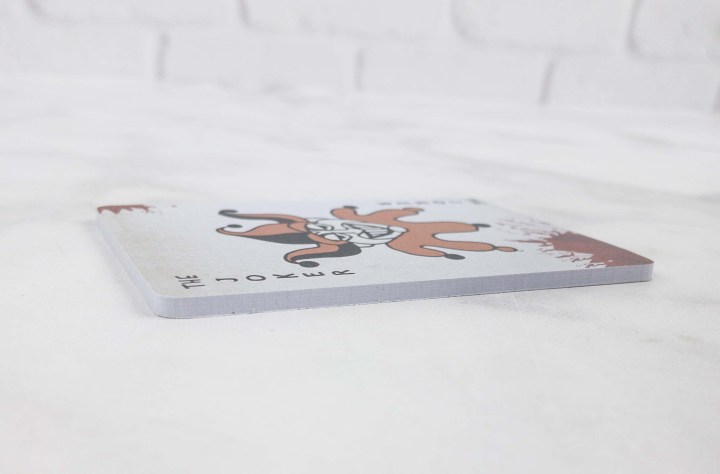 Also the Joker card is super thick and durable.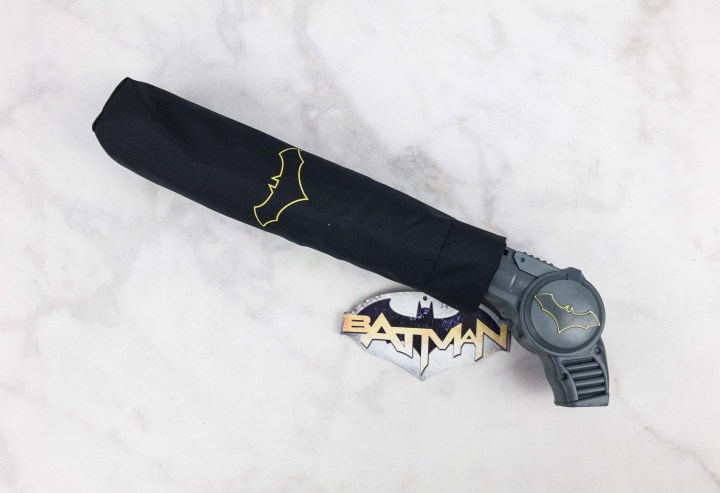 Grappling Hook Umbrella: This umbrella is pretty much the most amazing thing I've seen.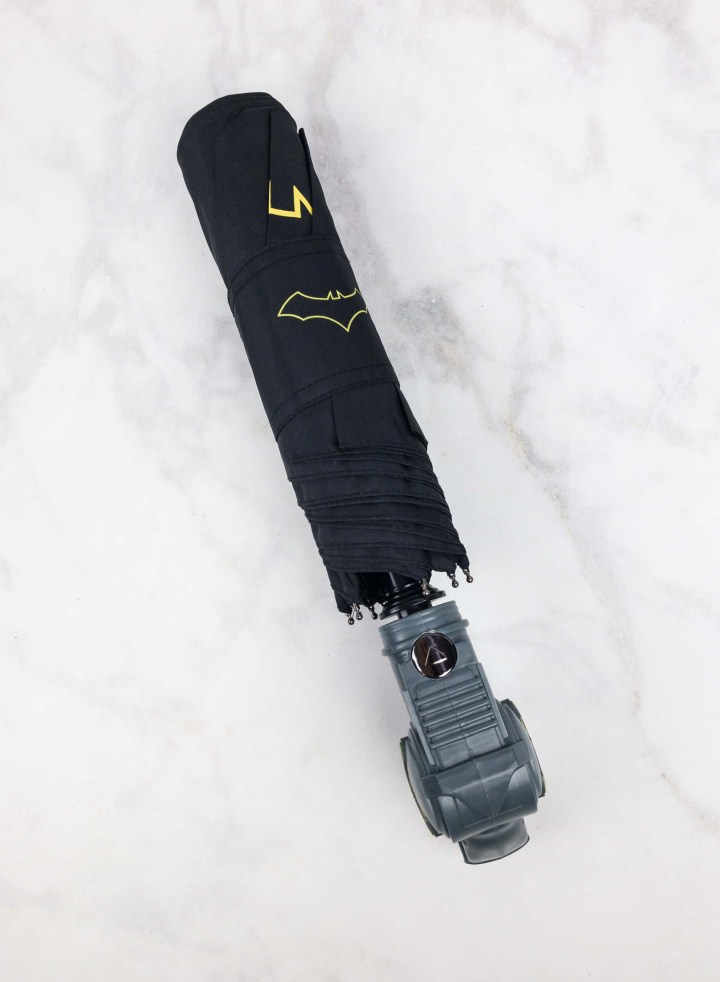 Press the trigger and..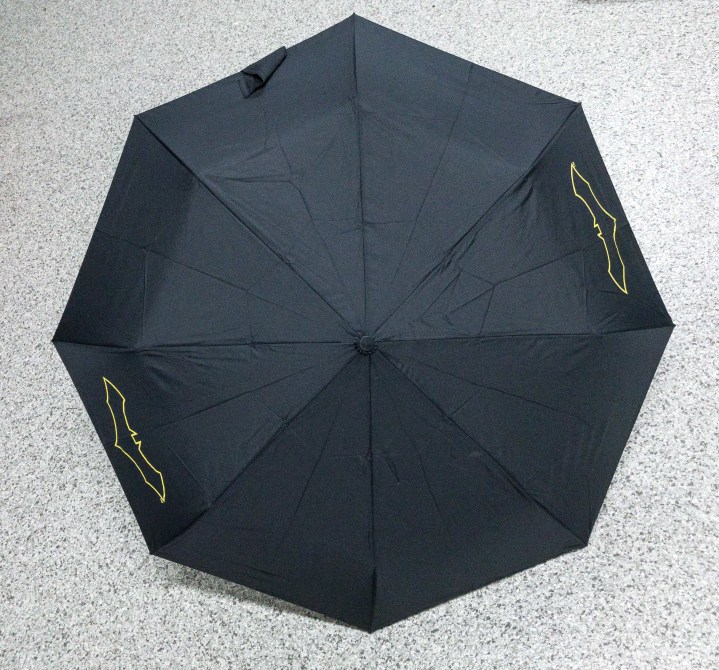 kapow!
I present, your grappling hook/umbrella! Way too awesome.
What an amazing first box! Like all the CultureFly boxes I was totally impressed by the variety, quality, and curation. And as usual, everything is perfectly giftable because of the retail packaging even though everything is exclusive. I'd be hard pressed to choose a favorite between the figure, umbrella, and coffee mug.
Visit World's Finest: The Collection to subscribe or find out more!