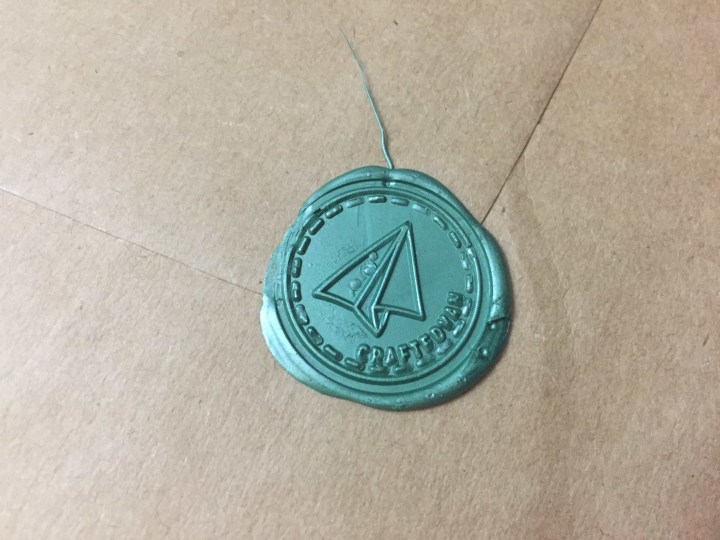 Craftedvan is a Canadian monthly subscription box that specializes in magnetic bookmarks, magnets, and cards. It costs $9.15 (or $12 CAD) per month, and you'll get 3 exclusively designed goodies.
There are two varieties of this subscription – planner obsessed and book nerd. Craftedvan goodies pop up in a variety of bookish subscriptions, especially ones like OwlCrate!
The information card gives you a brief description of this month's theme — back in time! A nostalgic tribute to lazy summer days when we were kids and had a lot less responsibility… and a lot more fun!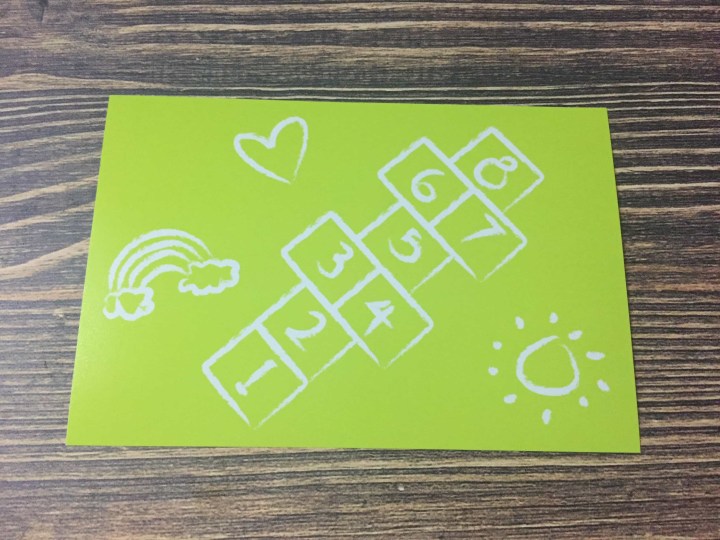 There's always a postcard-sized print. This month features chalk drawings of hopscotch.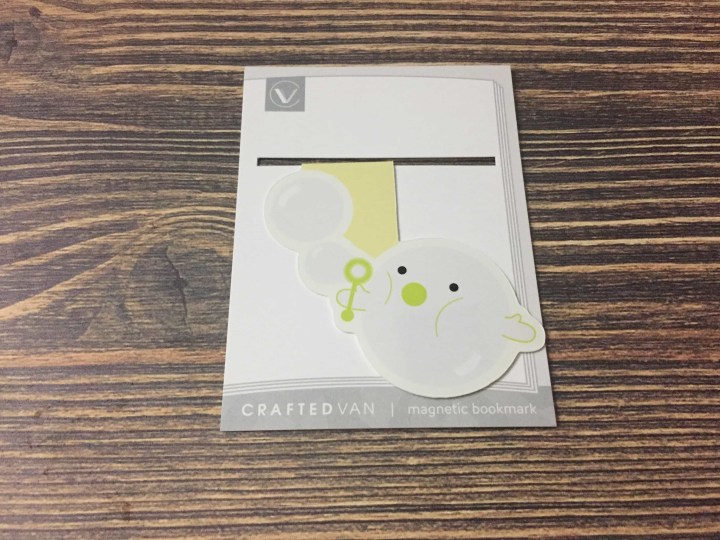 The big bookmark is a bubble blowing bubbles.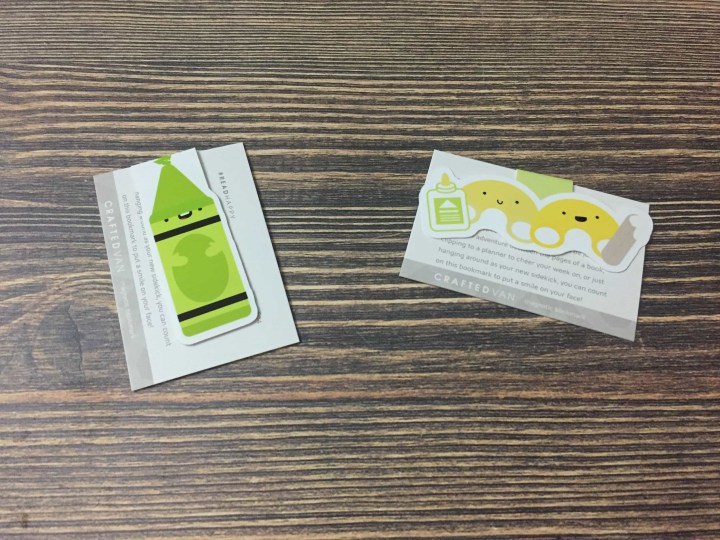 Smaller bookmarks are a green crayon and macaroni noodles with arts and crafts supplies. So cute!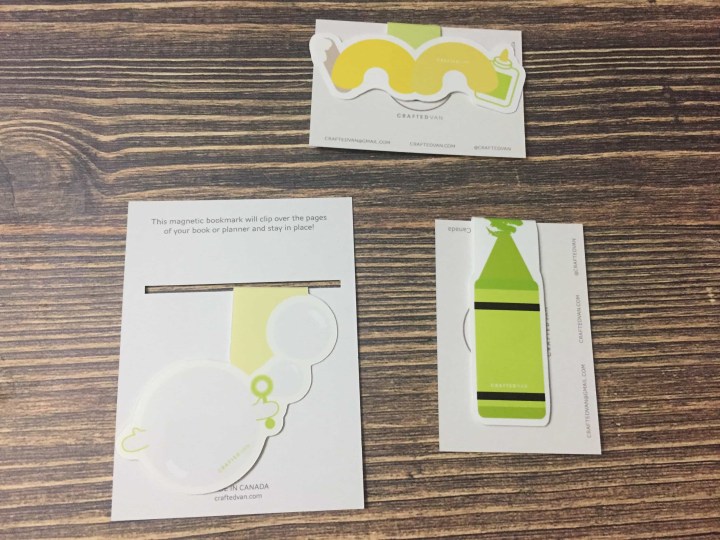 The backs of the bookmarks are always fully illustrated and coloured to match. Cuteness on front and back means no matter which page you open your book to, it'll be adorable.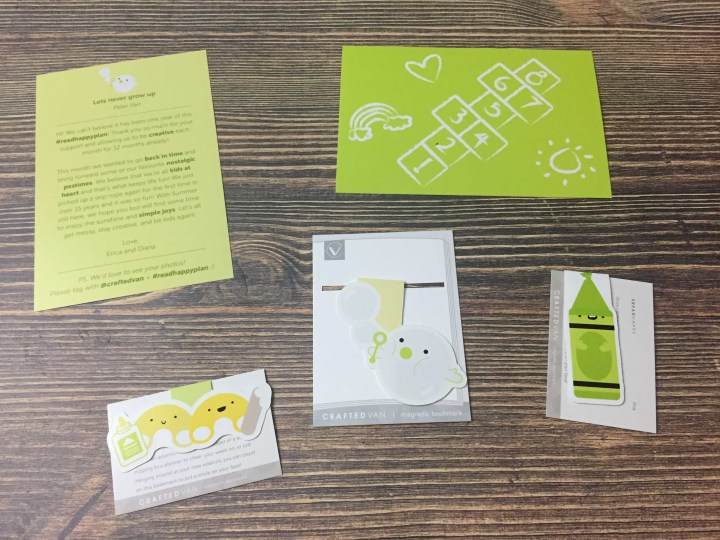 CraftedVan always delivers such cute bookmarks and prints. The price point is so great and I would highly recommend it to any bookworm or planner fan!