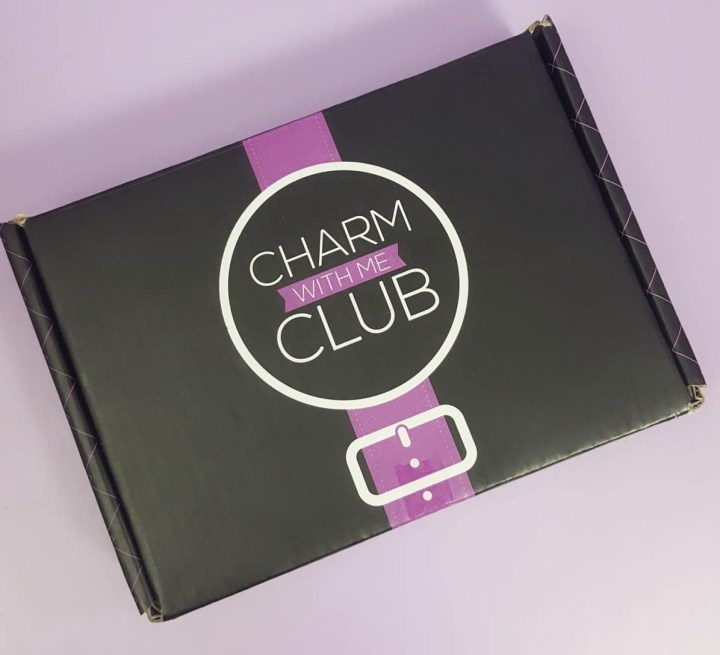 Charm With Me Club is a monthly subscription box that brings the most amazing fandom charms! With your first month, you'll be sent a starter bracelet, and then you can build your own bracelet with themed fandom charms that fit on Pandora bracelets each month. The subscription costs $19.99 per month and ships in a cute little mailer box.
Note: once you're a member you'll need to watch for the theme announcements. If you don't like the theme you can switch your subscription to "surprise me!" Also note – this subscription sells out!
DEAL: Save 10% on your subscription! Use coupon code HELLO10.
This month's theme is the Little Mermaid! Oh my goodness, I fangirled out a bit when I saw the theme. I love the Little Mermaid and I would love the be a mermaid.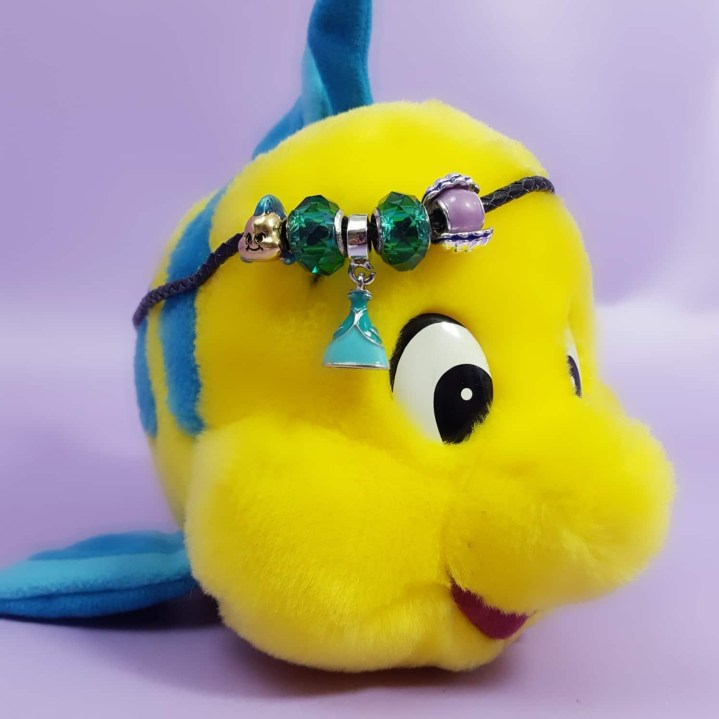 This month we got a set of 5 charms. Each month, the charms come in little sealed bags with a velvet bag to store them in. I don't use the bags but I store them in a container that I have shared with you a couple months ago.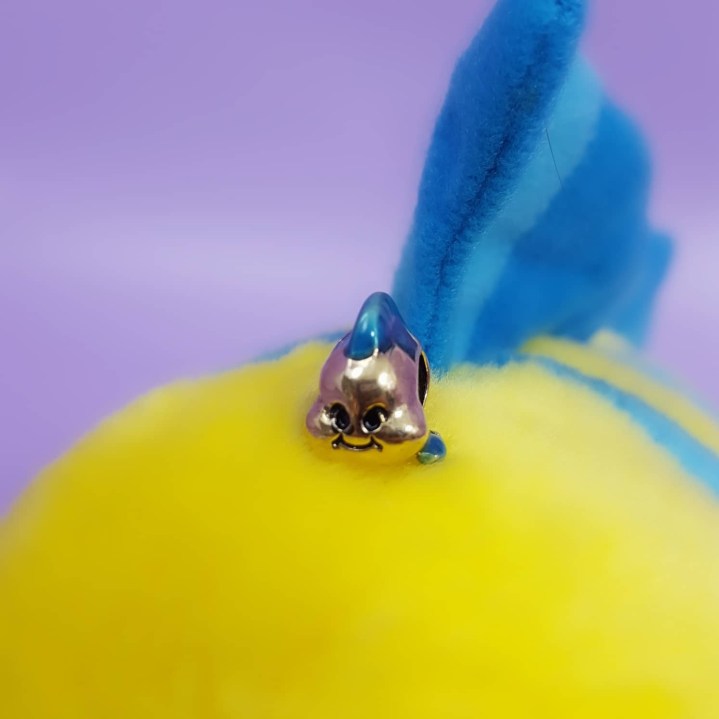 Well, if you can't tell, I have a thing for Flounder and actually squealed when I saw him in my box. While I love Ariel, I'm a bit partial to Flounder and he is just so cute.
I love the details on this charm. He even has the same stripes down the side as my Flounder does. Charm with me Club does a great job of keeping the charms 360° designed so as it goes around on your bracelet it looks good from all views.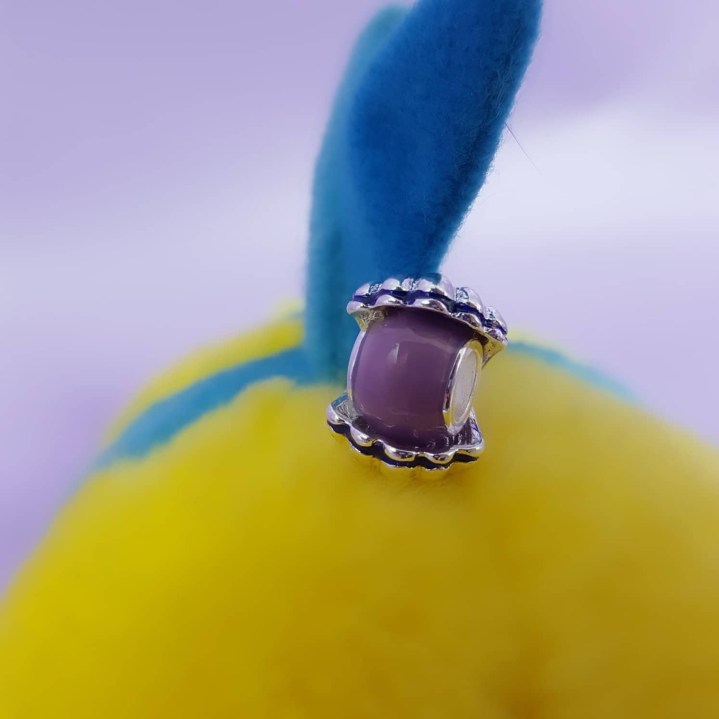 Such a fun extra Pearl inspired charm. I love that they choose to make the pearl purple to go along with the Under the Sea theme.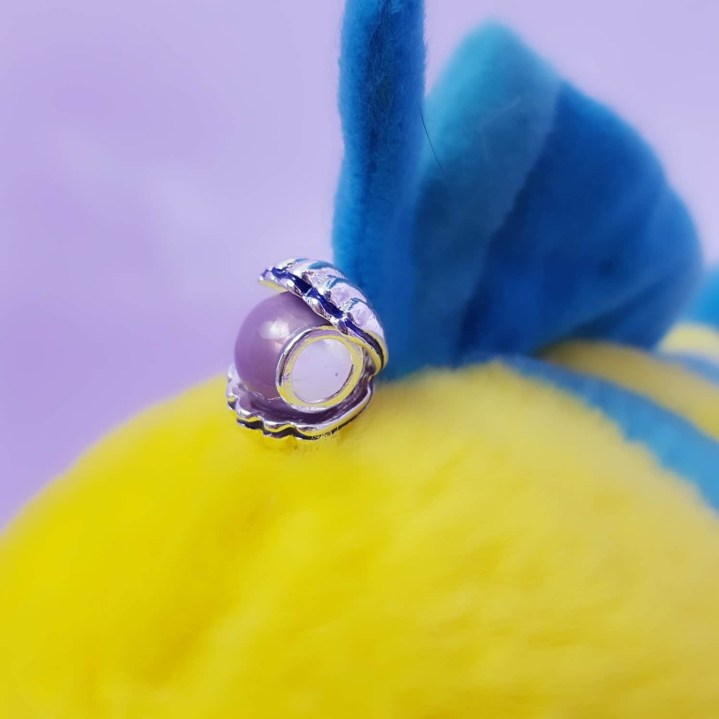 Again the charm is finished the whole way around. Such great detail.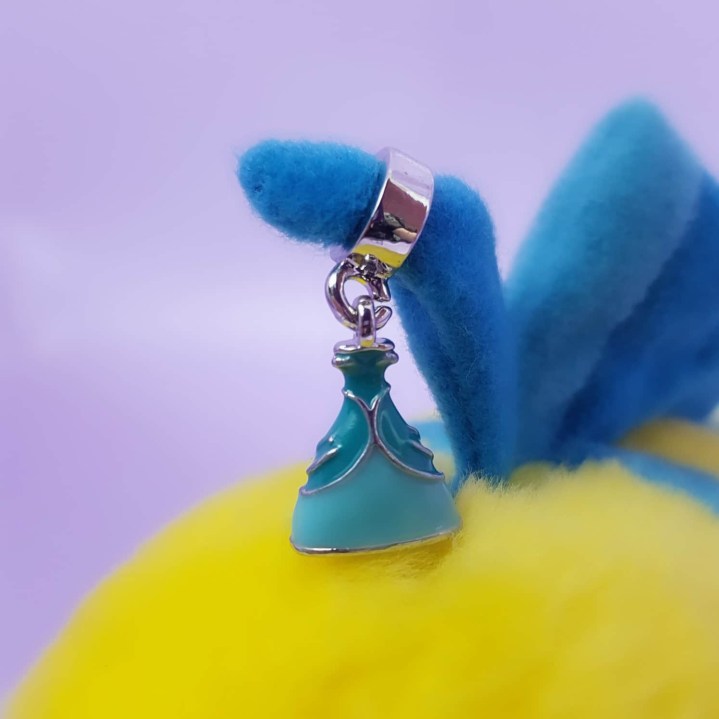 Next we have Ariel's dress and a dangling charm. I love a good dangle charm and this one is fun. It coordinates with the other princess dresses we have gotten in the past from Charm with me Club and they are all gorgeous.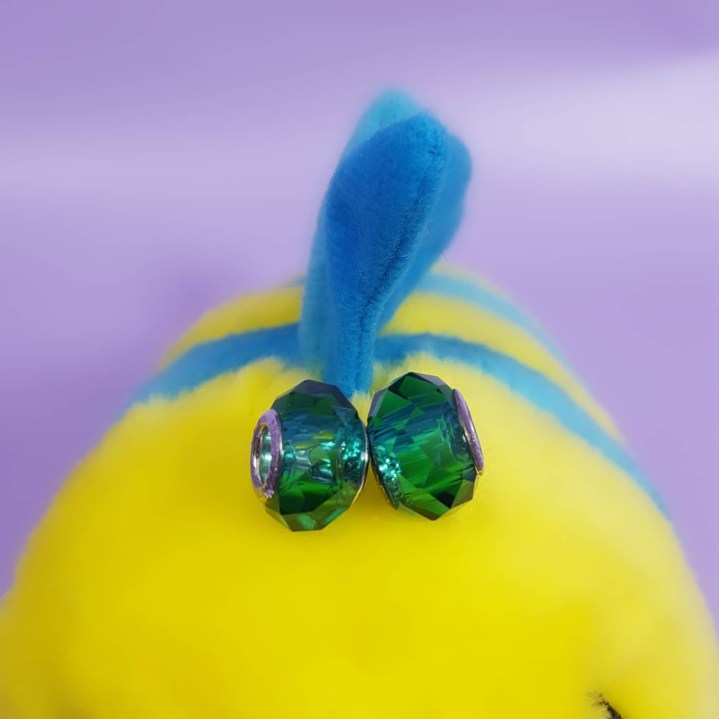 With each of the princess inspired boxes Charm with me Club sends coordinating glass beads to go with the collection. These are a stunning teal colored beads that will go perfect with not only my Little Mermaid charms but with so many other sets as well.
It's a bit hard to capture the true color of these beads but they are more of a teal then a blue and really shine when the light hits them.
Charm With Me Club had an O'fishally fintastic theme this month. You can never go wrong with a Disney theme and me and to include Flounder along with the Little Mermaid was the icing on the cake. The charms are so great together but can also be used for other bracelets. I've got a large collection of charms so I make theme bracelets to go with the occasion I'm wearing it. This one will be fun for a girls night out or even when I'm going on a cruise or to the beach. They are always so well thought out and expertly designed and created I can't wait to see them each month.
After the subscription has shipped, you can go on their site and normally order the beads themselves. However, the monthly sets go for about $29.99, so getting the subscription is the better deal. You can always go and check out the past months and see if there are any that you missed and want to add to your collection.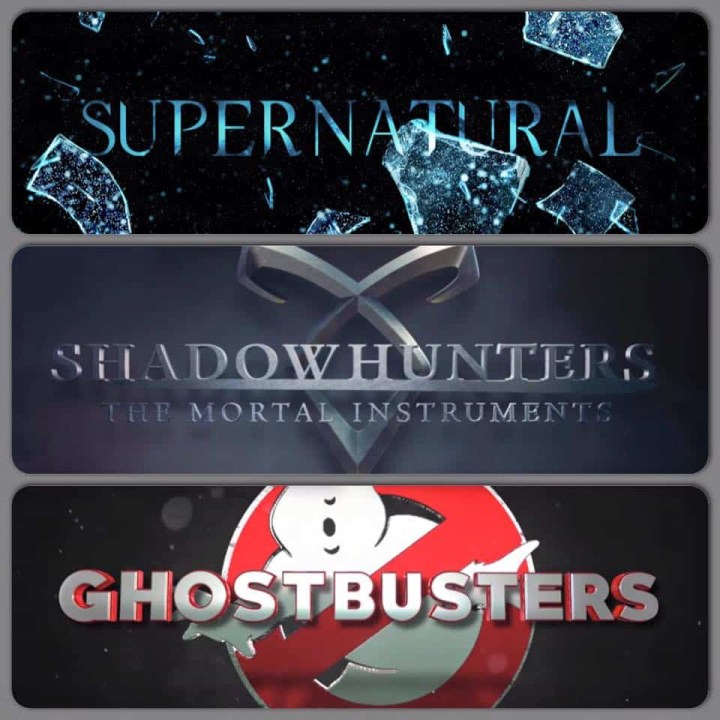 The theme for September is the "Evil Hunting Trifecta!" This month will include one charm from each show for a total of 3 original metal pieces. I truly can not wait for this one. Supernatural is my favorite TV show and I've recently discovered the the Shadowhunters show and I really enjoy it. This is going to be an awesome collection.
What did you think of the Charm With Me Club charms this month?