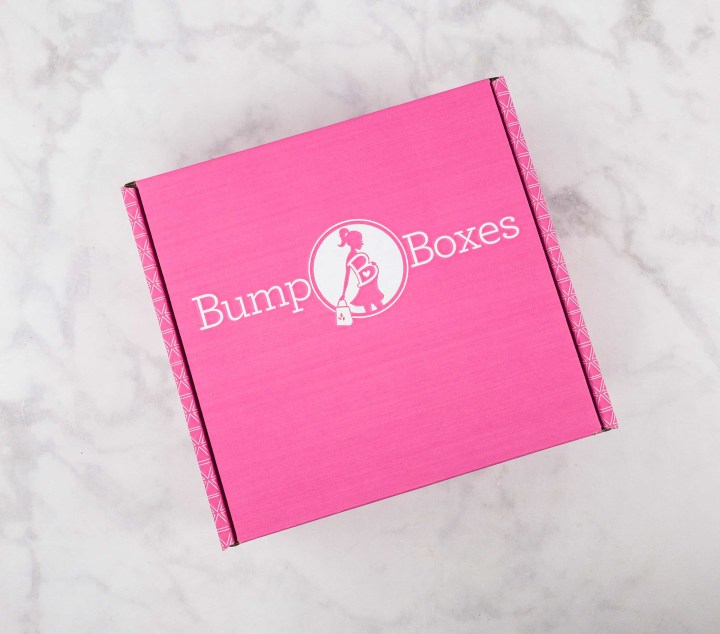 Bump Boxes is a subscription box that delivers mommy and baby essentials for you and your little one. For only $39.99, you'll get a box filled with safe and healthy pregnancy products that actually work! Great gifts for mommies-to-be and baby.
NOTE: Boxes are tailored to each mama's due date! Not every subscriber would receive the same box each month.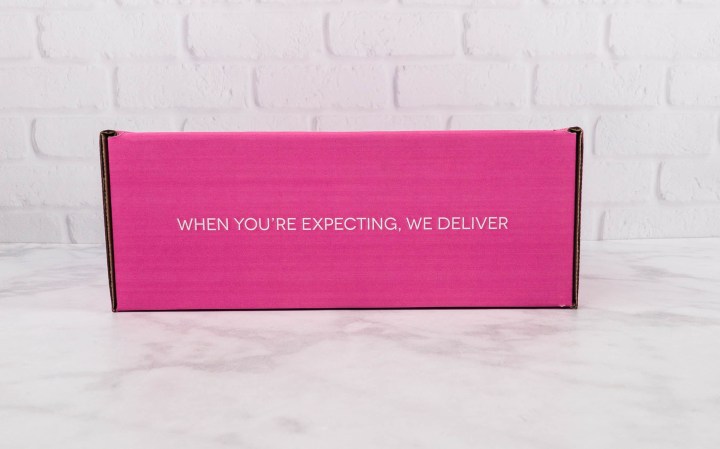 DEAL: Save 40% off your first box when you purchase the $39.99 subscription. Use coupon code SAVE40BB.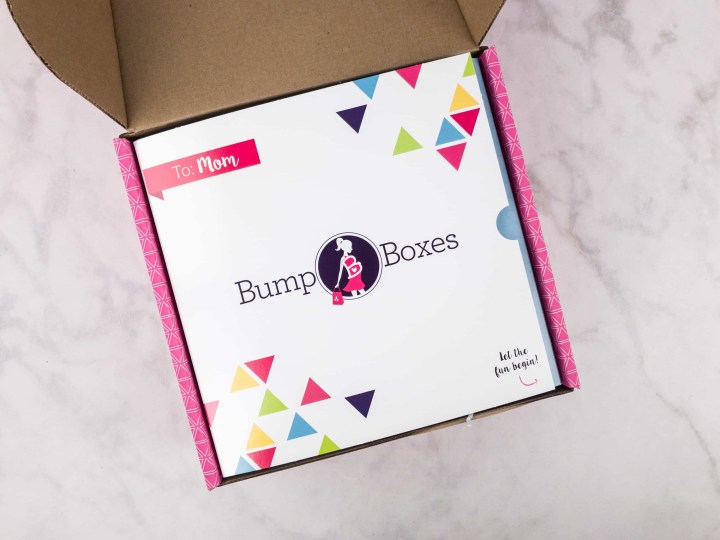 Let the fun begin!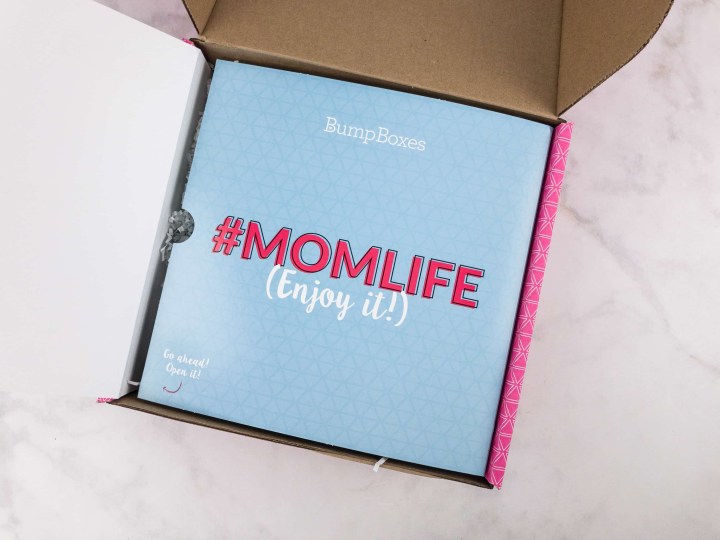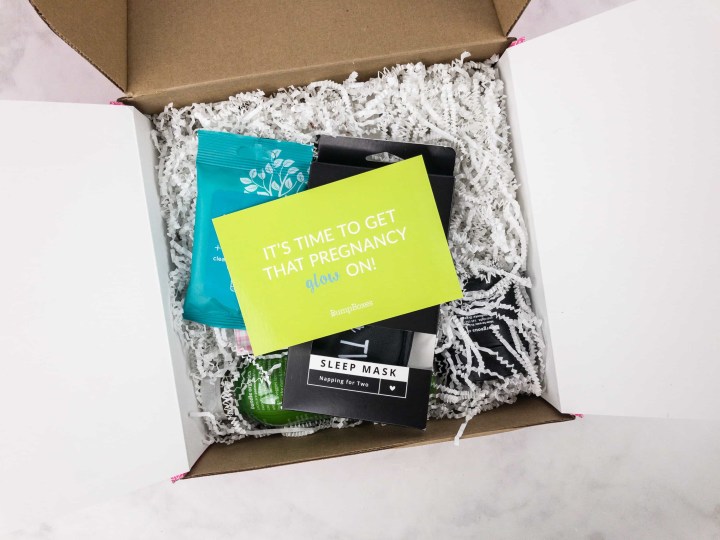 The items are secured in white squiggles.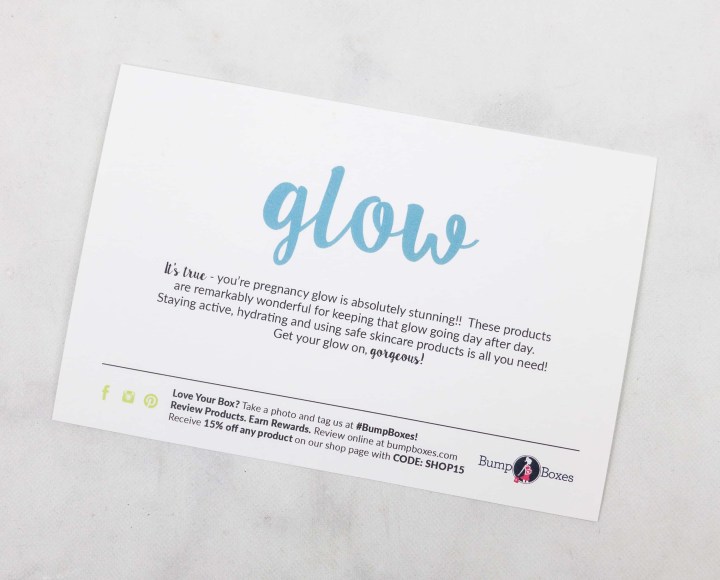 The theme this month is Glow.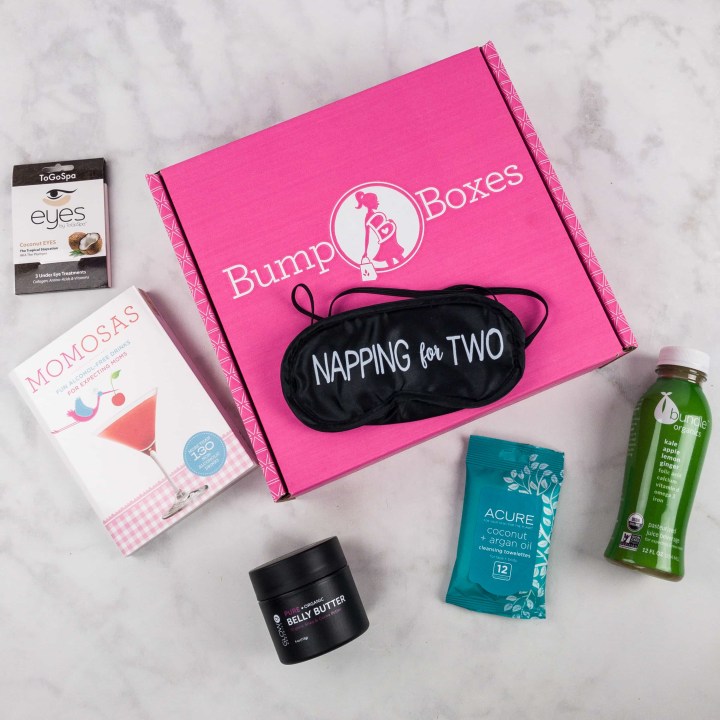 Everything in my August 2017 Bump Boxes!
FYI – everything in this box is tailored for my due date. This box was sent at the beginning of the second trimester.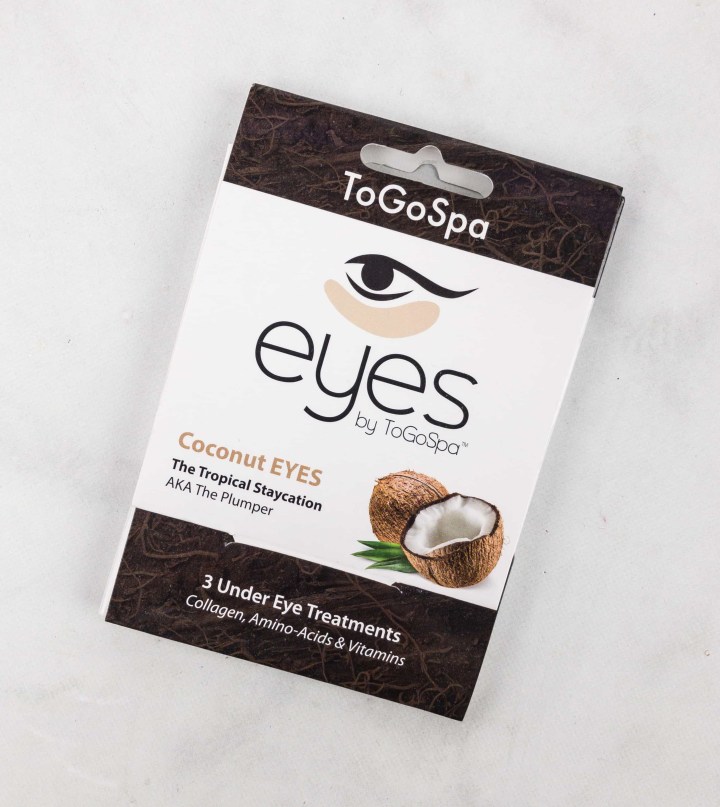 ToGoSpa Coconut Eyes Under Eye Treatments ($11.99) Being a mom is a tough job, and sometimes it also means having those bags under your eyes. These eye gels are perfect for a quick pampering session!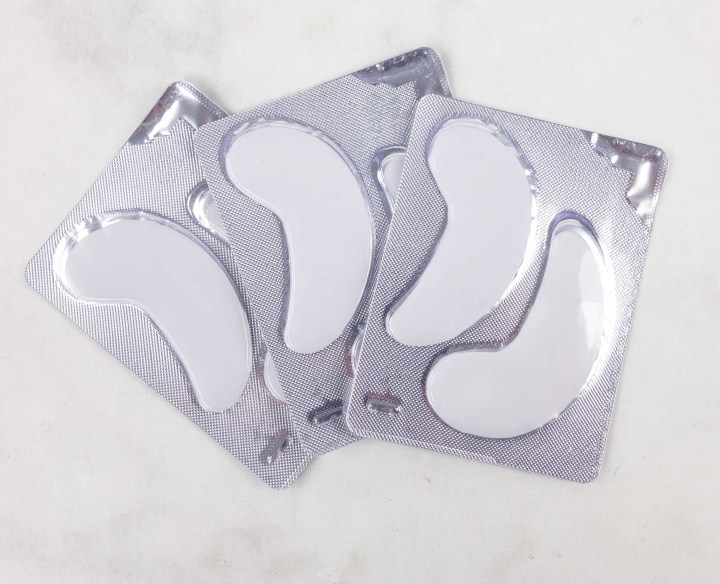 It's pretty easy to use, just wash your face beforehand and place one gel under each eye. No need to rinse after using. It feels cool and refreshing on the skin. Leaves the under eyes moisturized and soft too.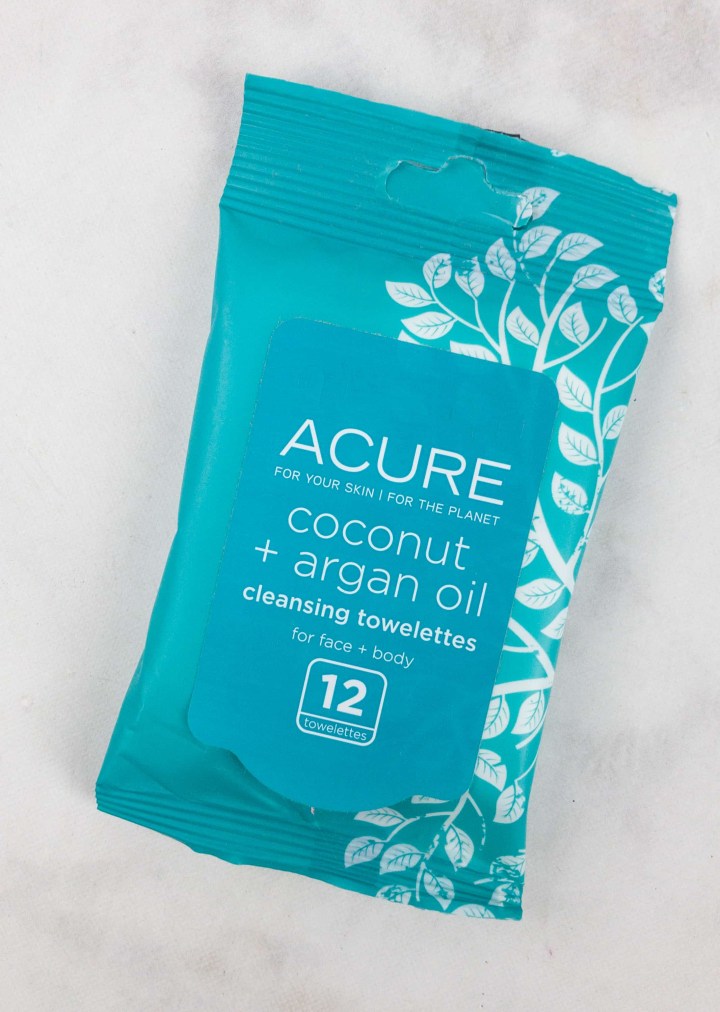 ACURE Coconut + Argan Oil Cleansing Towelettes ($2.40) Super handy towelettes! Perfect alternative when you're too tired to wash your face at night, or when you're outside and you need to quickly freshen up while you're on the go.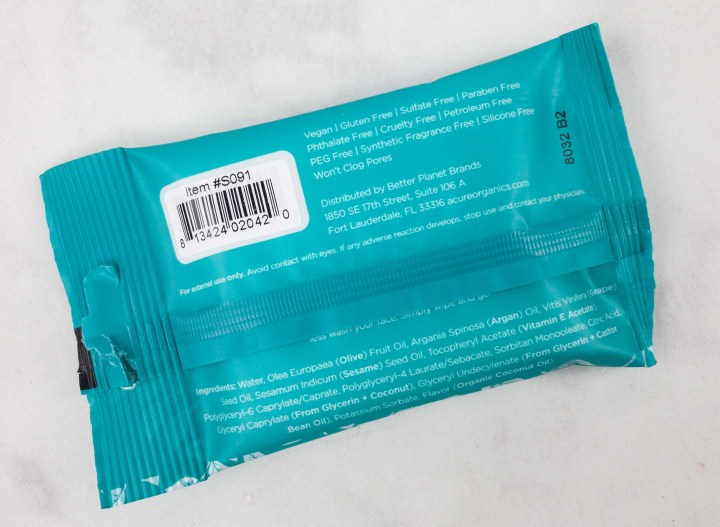 It's vegan, sulfate-free, and paraben-free. Smells fresh too!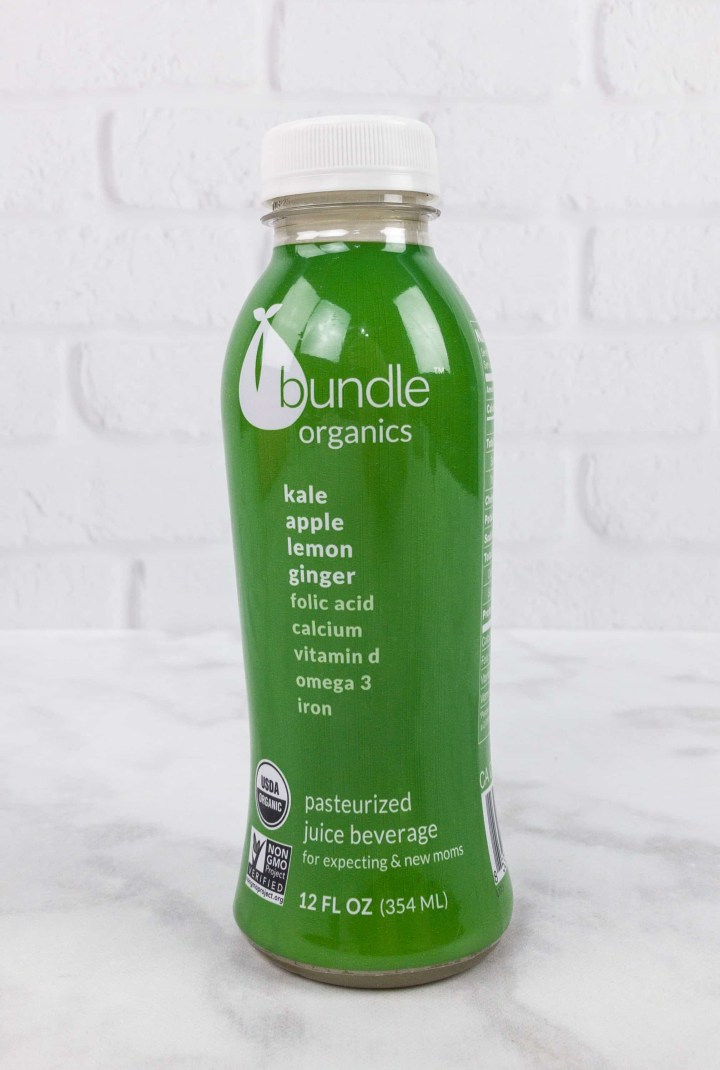 Bundle Organics Pasteurized Juice Beverage ($5) Of course, a mom-and-baby box wouldn't be complete without a super healthy treat.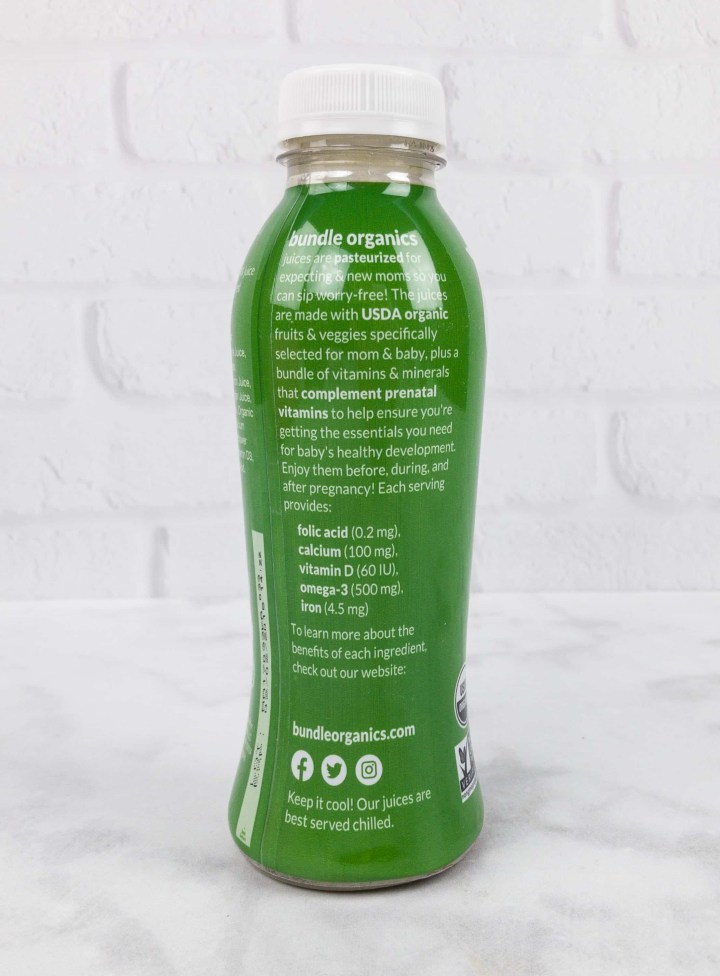 This juice is packed with folic acid, which supports baby's cell growth and development. Ingredients include kale, apple, lemon, and ginger.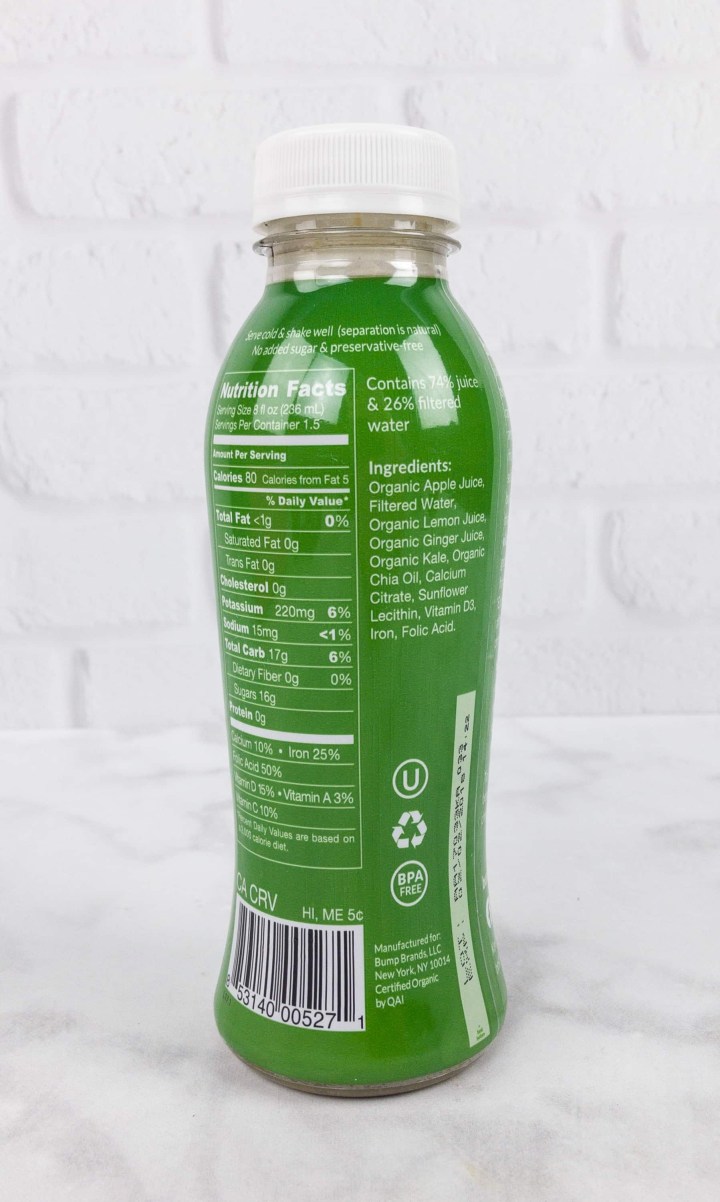 Since it's pasteurized, we don't have to worry about bacteria and other harmful stuff. Moms-to-be need to be hydrated all the time and juices like this are a nice alternative to water once in a while.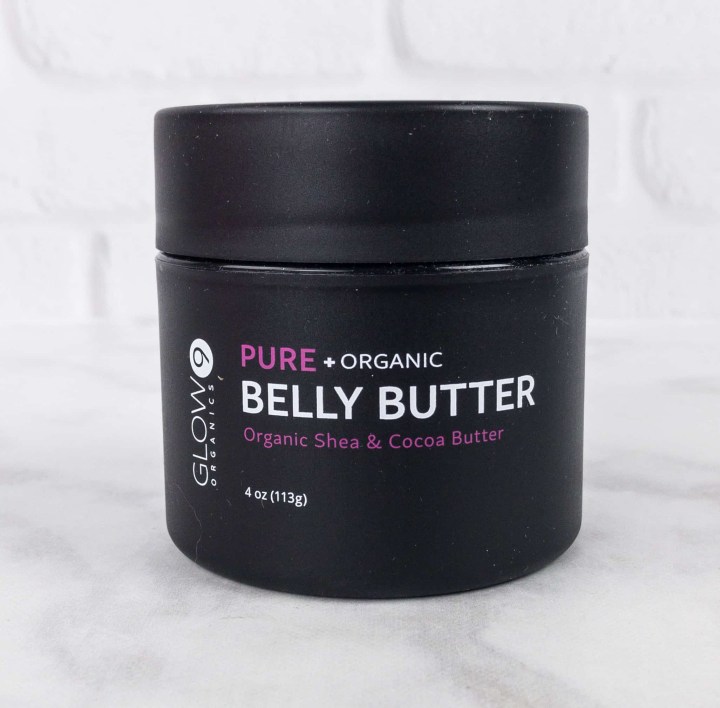 Glow Organics 9 Pure + Organic Belly Butter ($24.99) This is a skin conditioning treatment that promotes skin elasticity during pregnancy and even afterwards.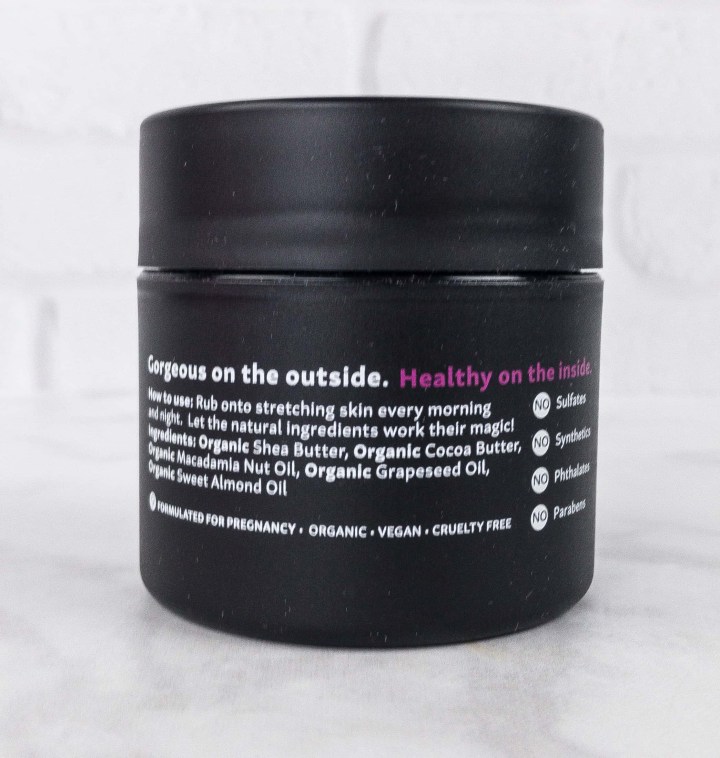 It also promises to help in the prevention of stretch marks. For best results, the cream should be used every morning & night. Safe to use on the belly, breasts, and hips!
Ingredients include Organic Shea Butter, Organic Cocoa Butter, Organic Macadamia Nut, Organic Grapeseed Oil, and Organic Sweet Almond Oil. It's unscented so it's ideal for moms who are sensitive to smells.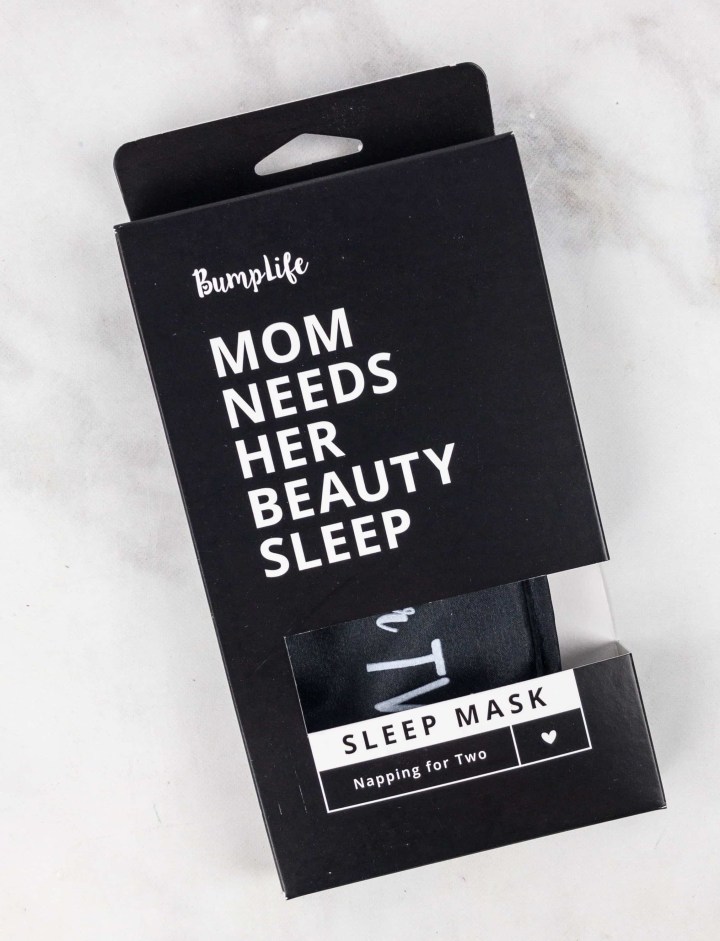 Bumplife "Mom Needs Her Beauty Sleep" Sleep Mask ($7.99) Useful for achieving that much needed beauty sleep!
Made with black satin, this sleep mask is lightweight and comfortable.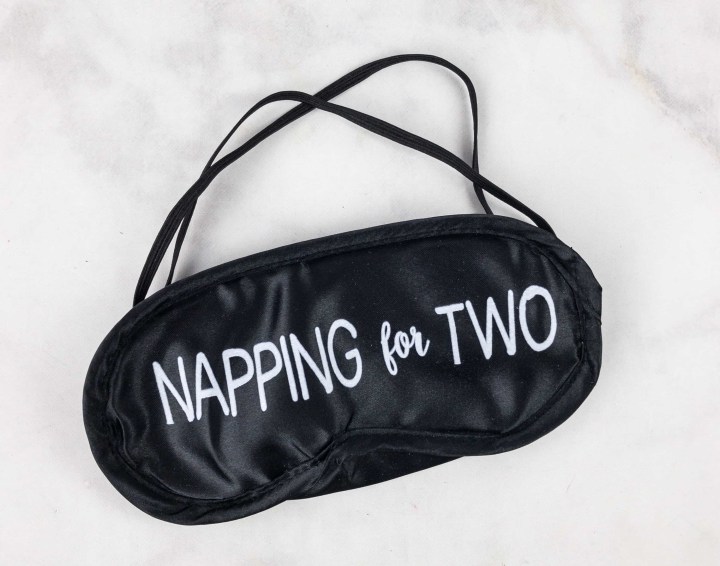 It also has two elastic bands to keep the mask put while you snooze. I have been constantly rocking the sleep mask lately – I'm glad this box had another one!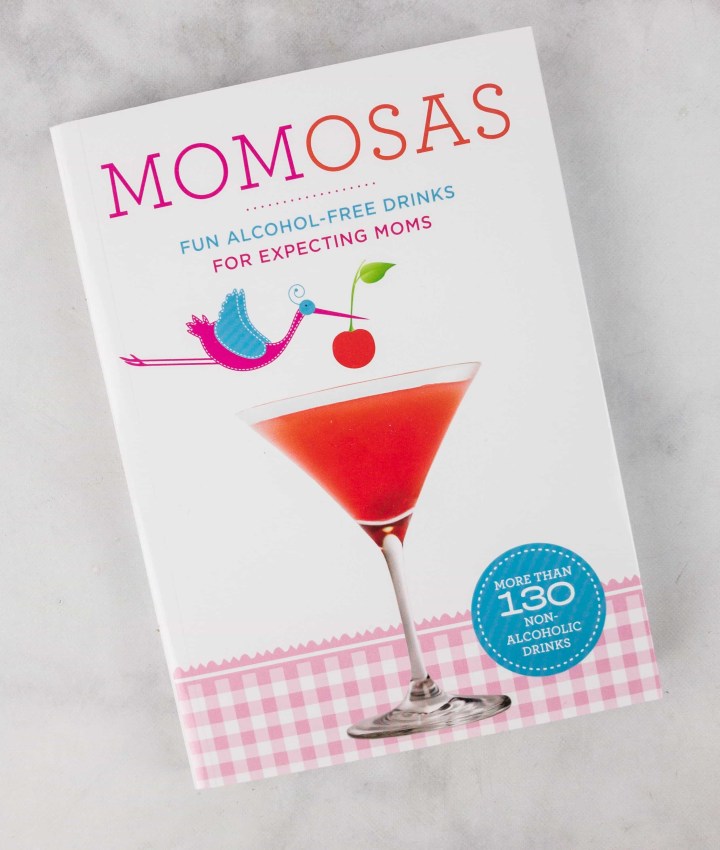 Momosas Fun Alcohol-free Drinks for Expecting Moms by Paul Knorr ($3.24) This mini-book has over 130 mocktail recipes perfect for pregnant women.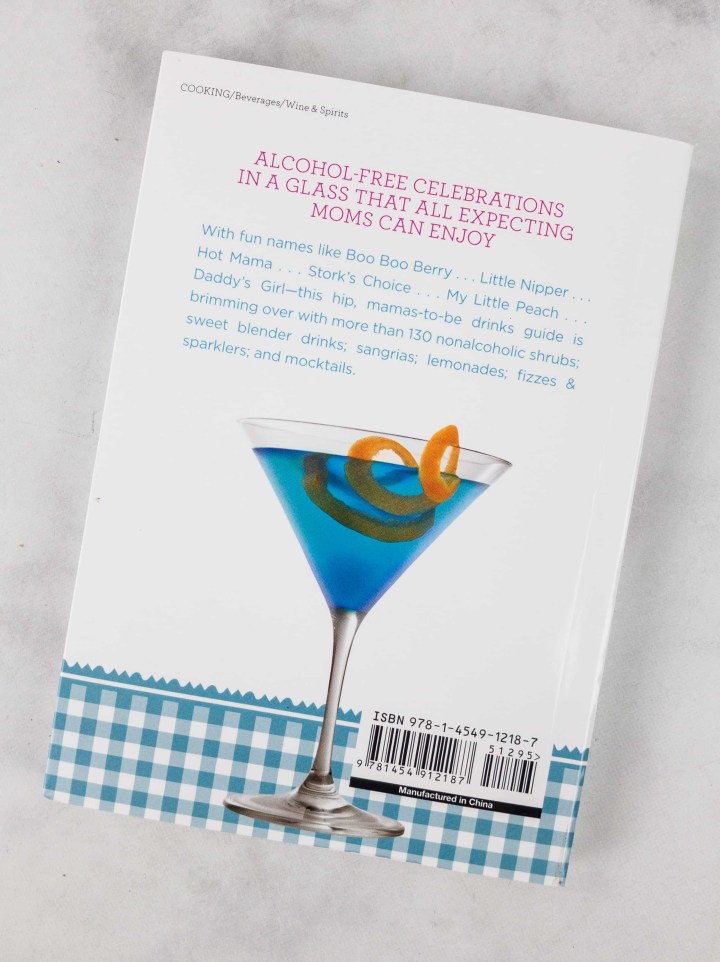 Non-alcoholic beverages featured here include smoothies, frozen drinks, wine-free sangrias, lemonades, fizzes without the sloe gin, and more!
It has a fun layout and the recipes are easy-to-follow too.
It'll be useful not just for pregnant moms, but for anyone who's looking for refreshing non-alcoholic drinks for any occasion.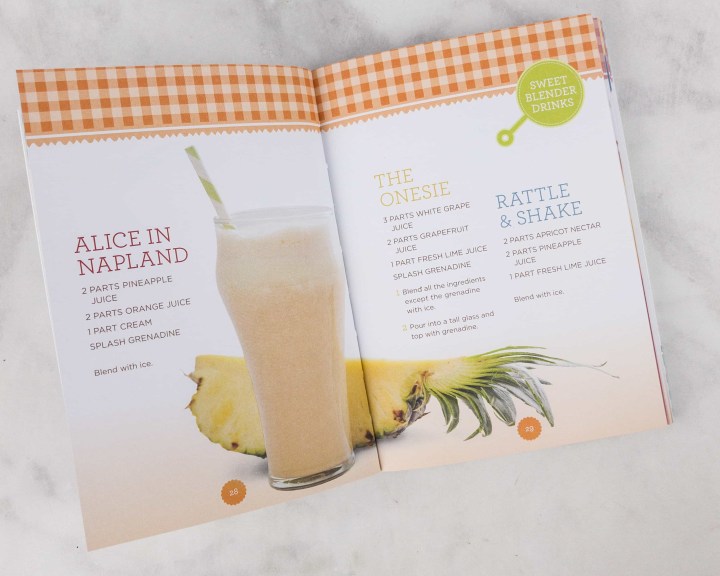 This month's Bump Box focused on fun and pampering items. Moms-to-be need a treat once in a while and this box is ideal for that purpose. Also, it's just great to know that all items sent to us are pregnancy-safe. This subscription would make a nice baby shower gift too.