Beauteque offers two ways to get your fill of (mostly) Korean beauty products each month: BB Bag contains 6-8 full-sized products such as makeup, skin care, body care, and more for $24 per month; Mask Maven brings you 9 different masks for $15. Both subscriptions are offered in 1, 3, 6, or 12-month terms that will automatically renew until canceled.
DEAL: Save 10% on the BB bag or Mask Maven with coupon code CRATEJOY10.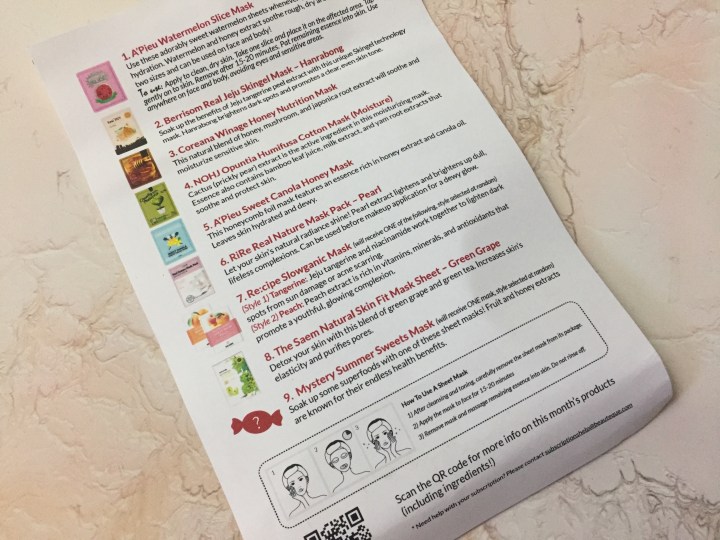 This month's theme is Summer Sweets!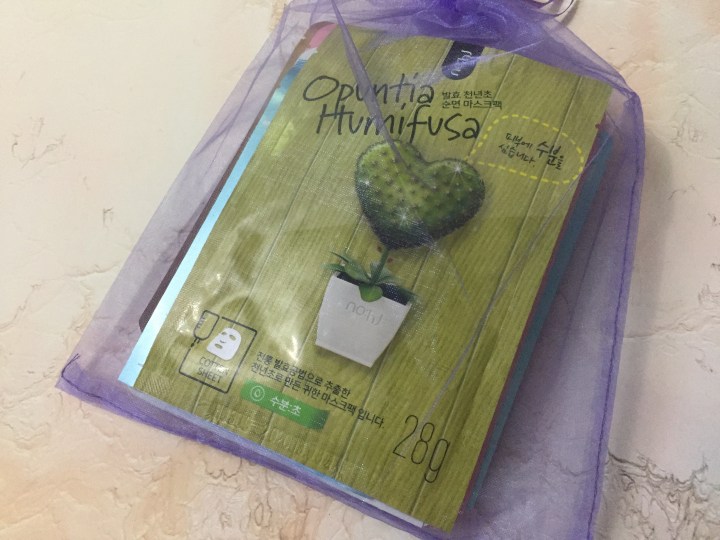 All the masks!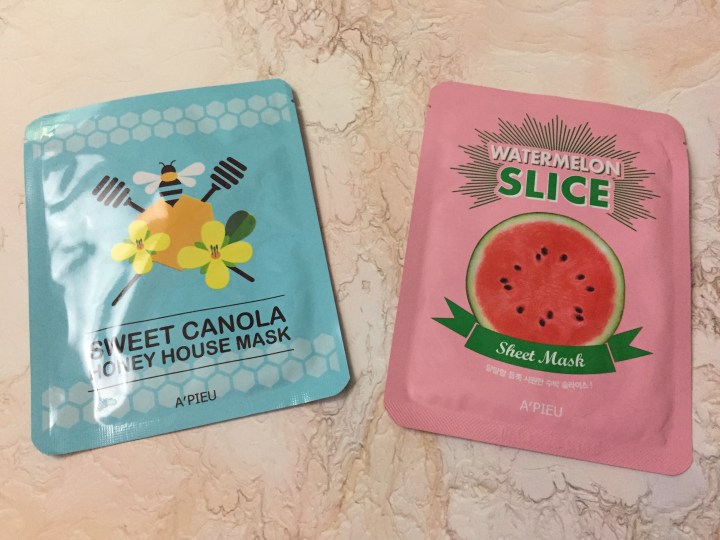 A'Pieu Sweet Canola Mask (2.99) Honey is awesome for skincare! I am excited to try an A'Pieu mask as I never have tried them before.
A'Pieu Watermelon Slice Mask (2.99) Another A'Pieu mask. I can't find much on the benefits of watermelon but it seems like it would help with hydration due to its high water content.
Coreana Winage Honey Mask ($2.25) I am super excited to try this because the last time I tried a Coreana mask in a previous bag, the fit was AMAZING.
Berrisom Real Jeju Skingel Mask ($3.99) Berrisom is another new brand for me. I think a "skingel" might be a hydrogel, which I am super excited about.
Re:Cipe Peach Mask (1.90) Peach helps with skin elasticity. Re:cipe is another brand I have heard about but never tried.
RiRe Real Nature Mask Pack (2.99) Pearl is brightening. On the package is says this is a silky sheet — curious to see how it compares to a fabric/cloth mask!
Nohj Opuntia Humifusa (??) I couldn't find this exact Nohj mask anywhere on the shop but it looks like it has cactus in it. Cactus is an ingredient becoming popular due to Huxley.
The Saem Green Grape Mask ($3.00) Yay, another brand I have heard of, haha! I am excited to try this mask and see how it fits.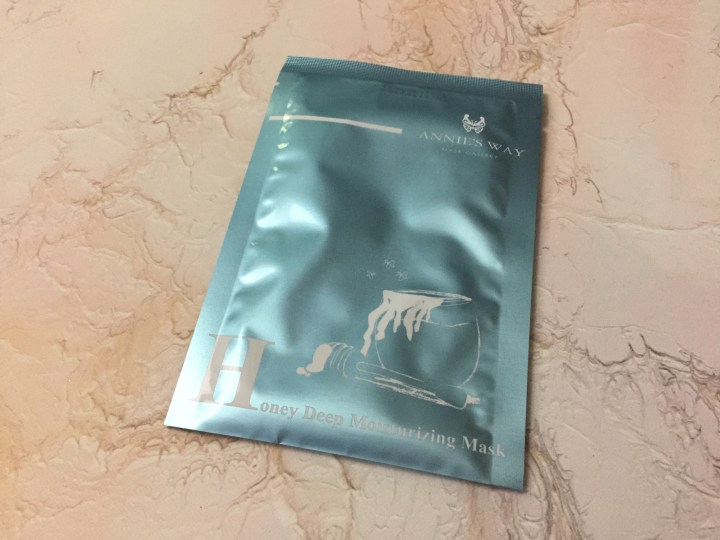 Annie's Way Deep Moisturizing Mask ($2.50) Everyone was sent a random mask to round out their bag. I received a moisturizing honey mask by Annie's Way.
Another awesome month from Mask Maven! I loved this month especially because I recognized a lot of the brands and wanted to try them. I also liked the honey masks. I mask twice daily, either a sheet mask or a wash off/clay mask, so I'm having a great time trying out the different products.
What did you think about this month's Mask Maven?