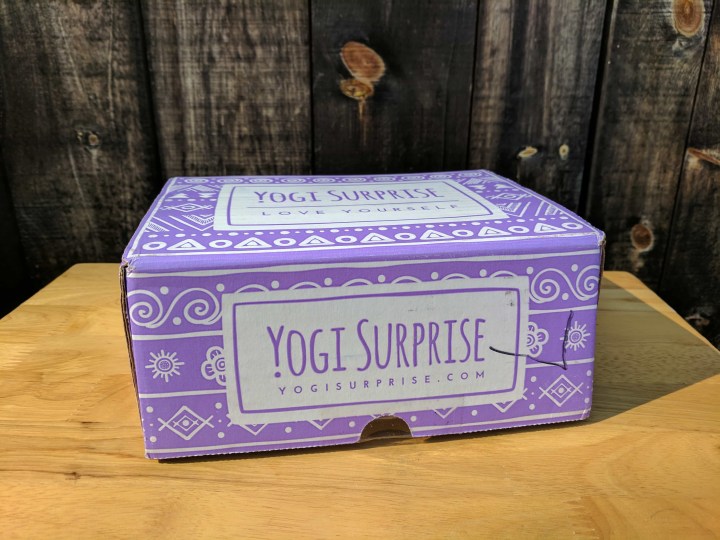 Yogi Surprise is a yoga-inspired monthly subscription box designed to complement your way of living. Each monthly box contains 6-8 products picked by experienced yogis to complement your yoga practice and your life! It's like getting a care package every month!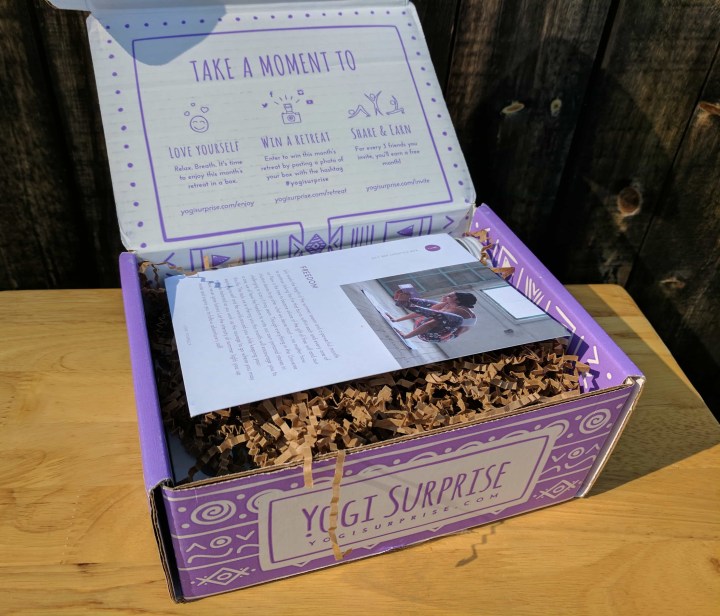 DEAL: Take 15% off your membership for life! Use coupon code HELLOYOGI.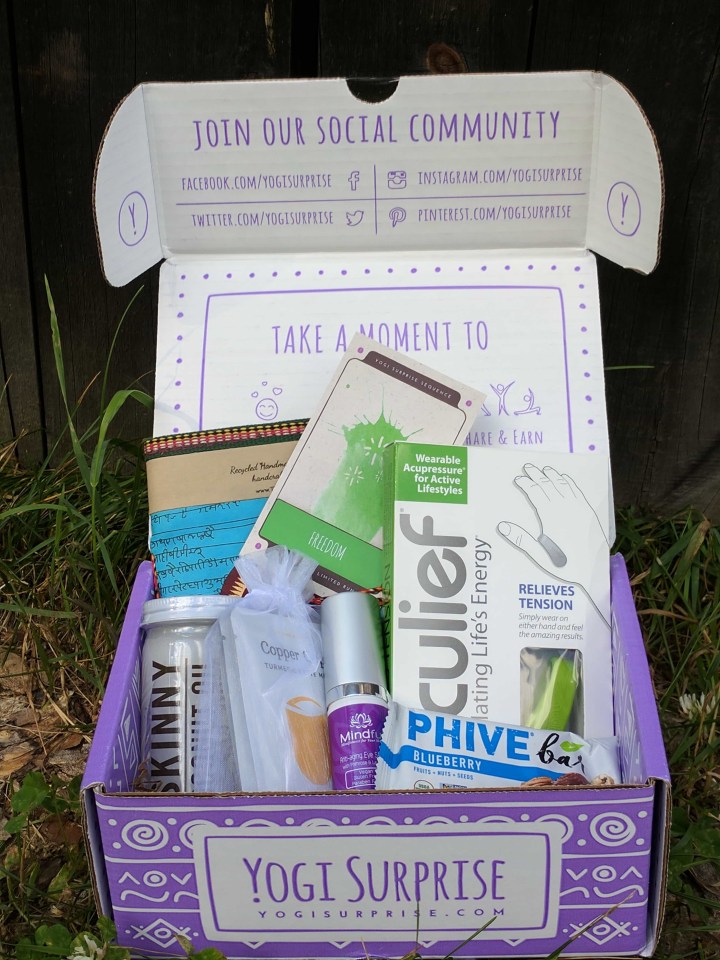 Everything in the box.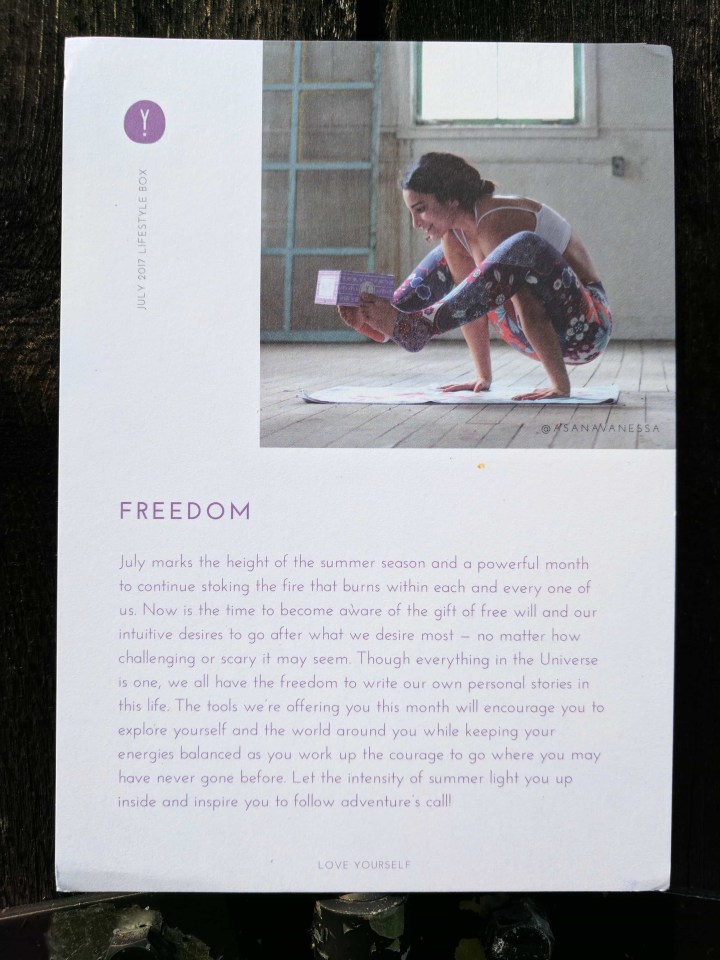 July's theme is Freedom. We have the freedom to write our own personal stories in this life. This month's box encourages us to explore ourself and the world around us while keeping our energies balanced. And to go where we may have never gone before!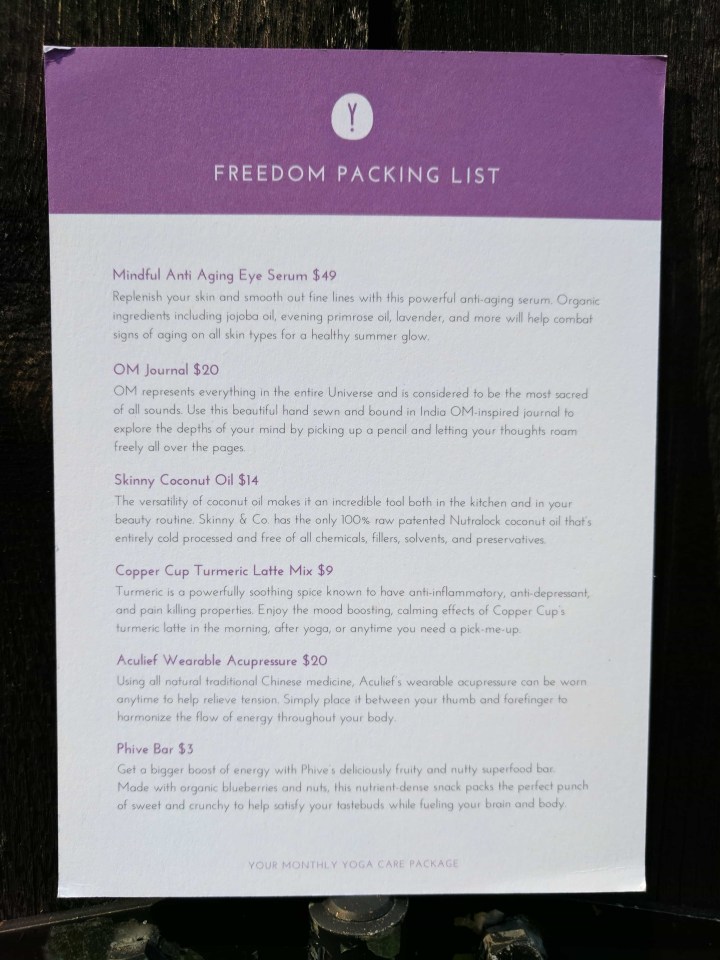 This month's packing list a quite different than usual, but everything is still clearly explained with information on how to use our new tools.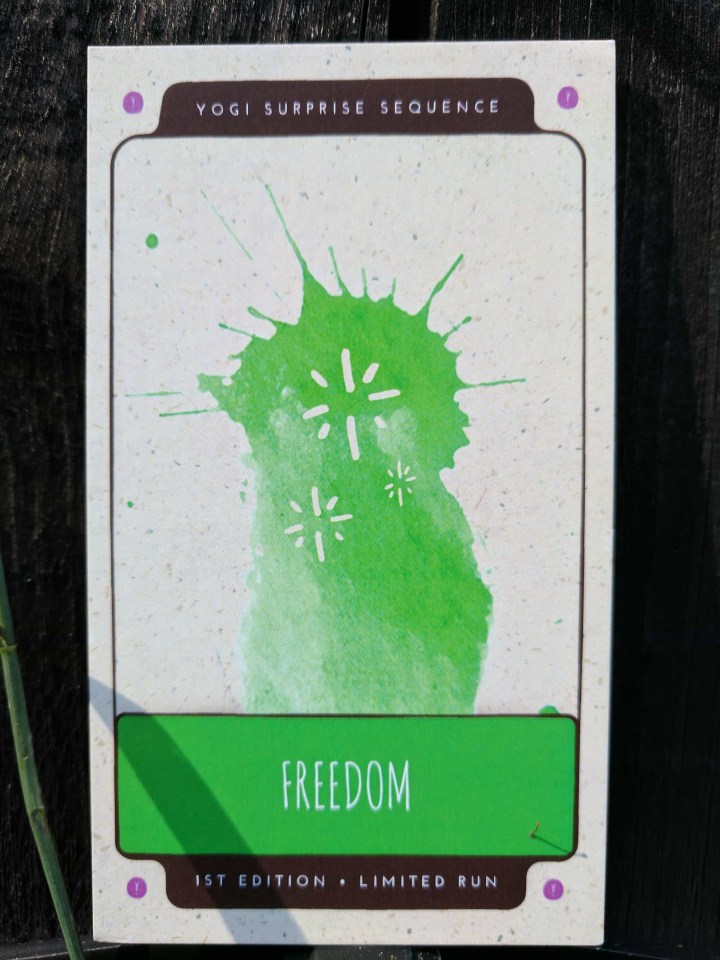 Yogi Surprise Yoga Sequence Series Card. Every month, you receive a little card with a sequence of poses to celebrate the month's theme.
I love getting these sequences! This month, we are opening our heart and throat to allow for more freedom, lightness, compassion and acceptance in our life. I carry my sequence cards in my yoga bag for when inspiration is a problem! Fun fact: you can download all the previous sequence cards on the yogi surprise website so you can have your own little inspiration book! I love Natarajasana (even though I'm terrible at it), but I'm curious about Bhramari Pranayam. I need to look into that pose, I have never heard of it before.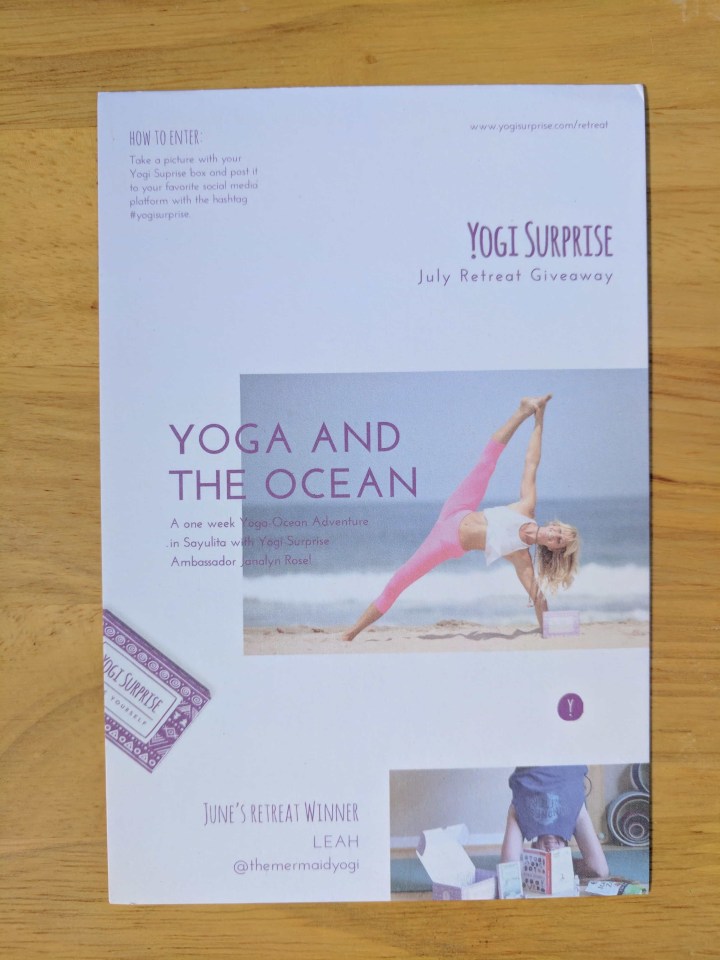 If you share your Yogi Surprise photo on social media, you are automatically entered to win a Yoga Retreat, in collaboration with Trip Tribe.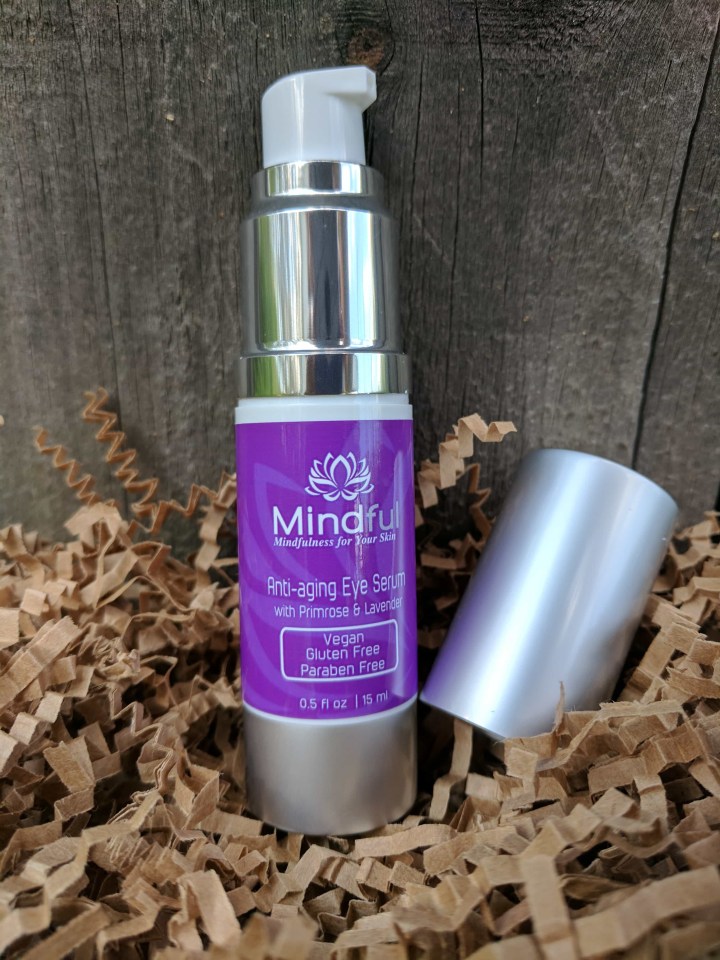 Mindful Anti Aging Eye Serum ($49). With organic ingredients such as jojoba oil, evening primrose oil, and lavender, this serum will help combat signs of aging on all skin type. It'll be perfect to soothe my eyes after long days out in the sun!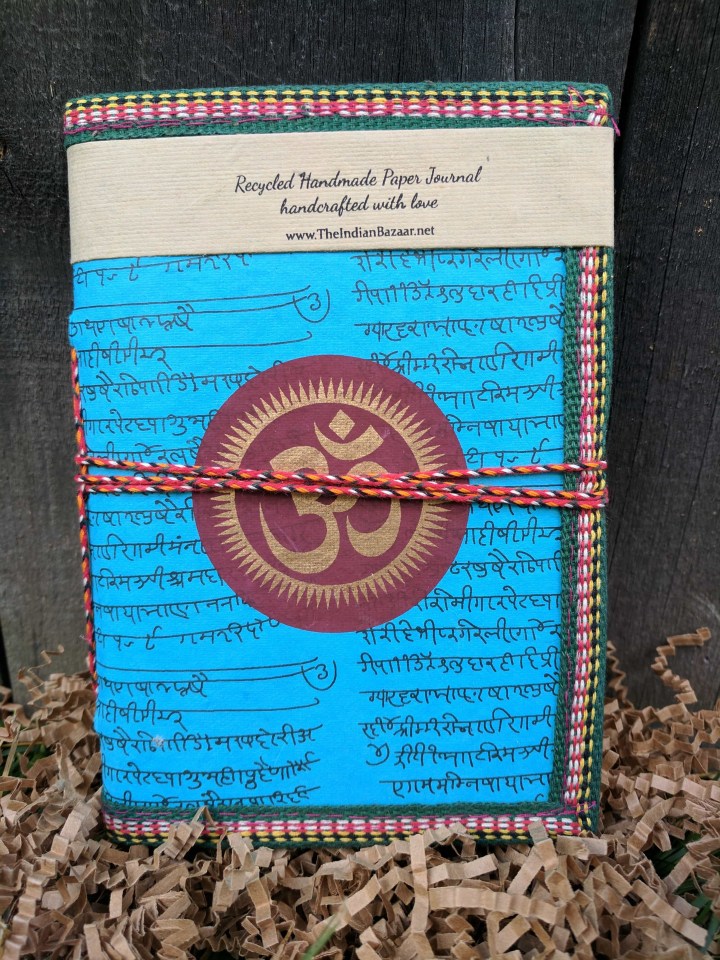 OM Journal ($20). Made with recycled handmade paper, re-use fabric and a passion to revive and work with Traditional Indian Folk Art, this journal can be used for drawing, journaling, or letting our thoughts roam free. I was actually looking for a new journal to write down quotes, dreams, and meditations. This is so perfect!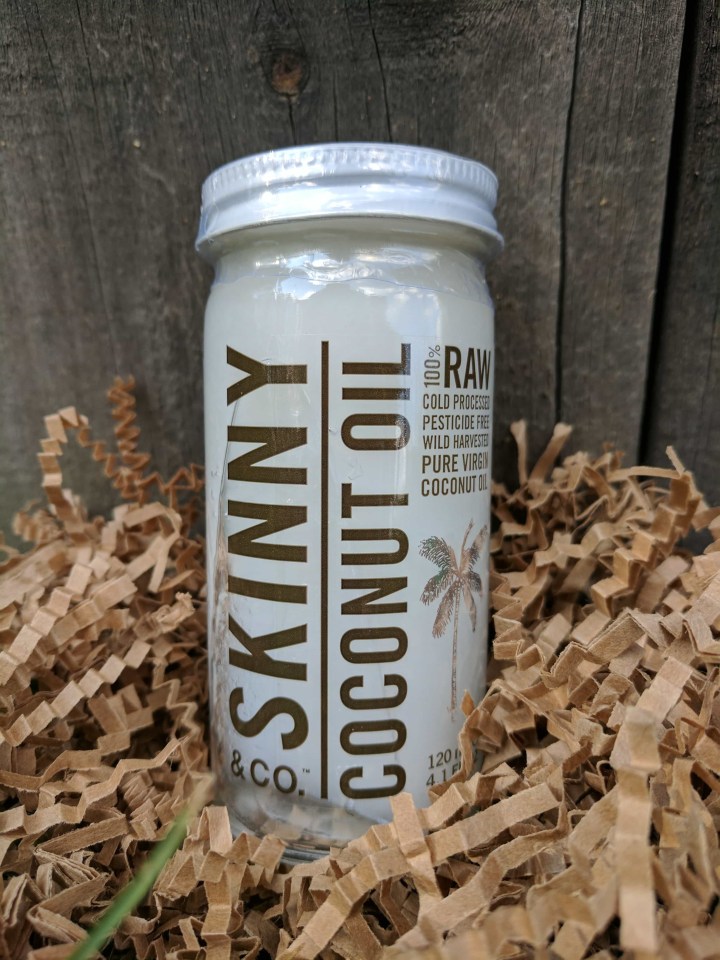 Skinny Coconut Oil ($14). Coconut oil can be used both in the kitchen and in beauty routine. When I sometimes need an extra boost of moisturization, I reach for the coconut oil jar, for my hair or my skin. Just a tiny bit is usually enough! This jar is also the perfect travelling size for me. I don't usually add coconut oil to my diet, but I might give it a try! Skinny coconut oil is cold processed and free of all chemicals, fillers, solvents and preservatives.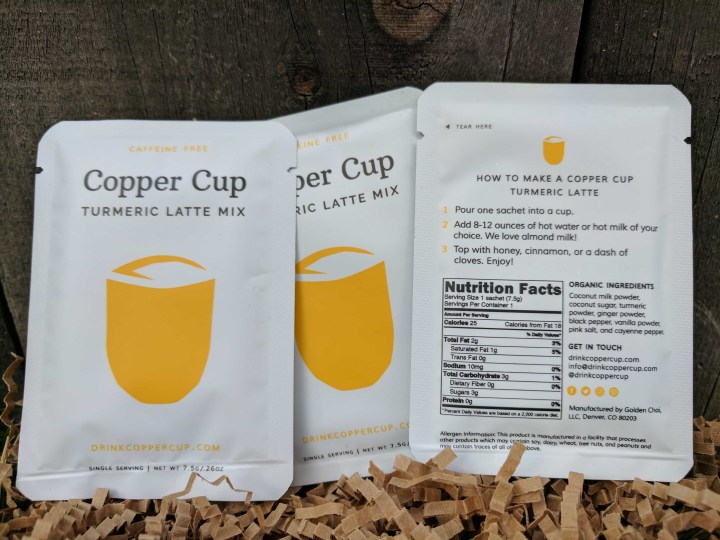 Copper Cup Turmeric Latte Mix ($9). Turmeric is a great spice to add to your diet, which I do on a regular basis, but I never thought of using it instead of a caffeinated latte! All you have to do is add the mix to the milk of your choice, and you get yourself a delicious treat. It's a mix of coconut milk powder, coconut sugar, turmeric, ginger, black pepper, vanilla, pink salt and cayenne pepper. It sounds delicious! It has anti-inflammatory, anti-depressant, and pain killing properties.
Aculief Wearable Acupressure ($20). By placing it between the thumb and forefinger, the flow of energy throughout your body should be harmonized. It's also helpful to relieve tension. I do know that this pressure point helps me calm down some of my headaches, so I'm super excited to know that such a tool exists! It's small enough that I can carry it with me everywhere. You can wear it anytime, it will fits different hand size, and can be used on either hand. It's also waterproof, making it easy easy to wear anytime and easy to clean.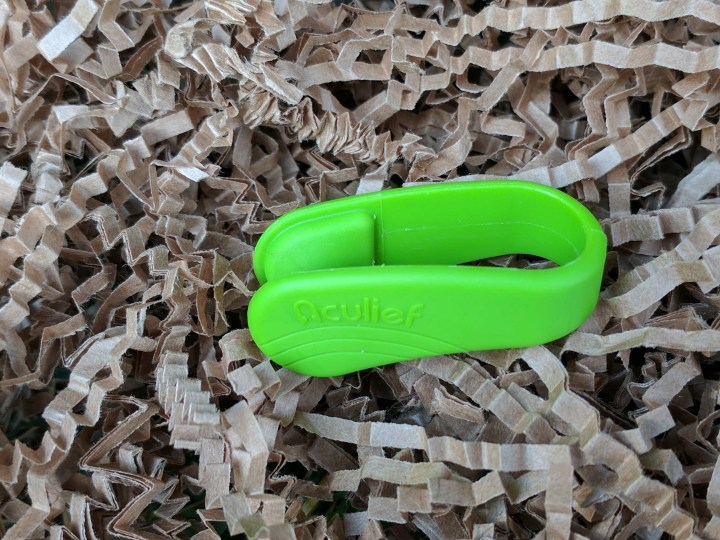 My husband already tried it when he felt a migraine coming. I don't know if it worked on him, but the dreaded migraine never happened.
Phive Bar ($3). Made with organic nuts and fruits, this is a nutrient-dense snack pack to fuelled your brain and body.
Included in the box, a spoiler for August's Yogi Surprise box: a canva pouch and a headband.
I really enjoyed my July's Yogi Surprise. I love the OM Journal, perfect to start a dream journal, and the Aculief will help me go through my headaches, no matter where!
Are you a Yogi Surprise subscriber? What did you think of the box?