Wine Awesomeness is a wine club subscription box – great wines thoughtfully curated around a fun theme. You can choose reds, whites, or mixed. You can adjust your preferences to style, frequency, and even skip a month right in your account. The 3-bottle box costs $45, and the 6 bottle box is $75.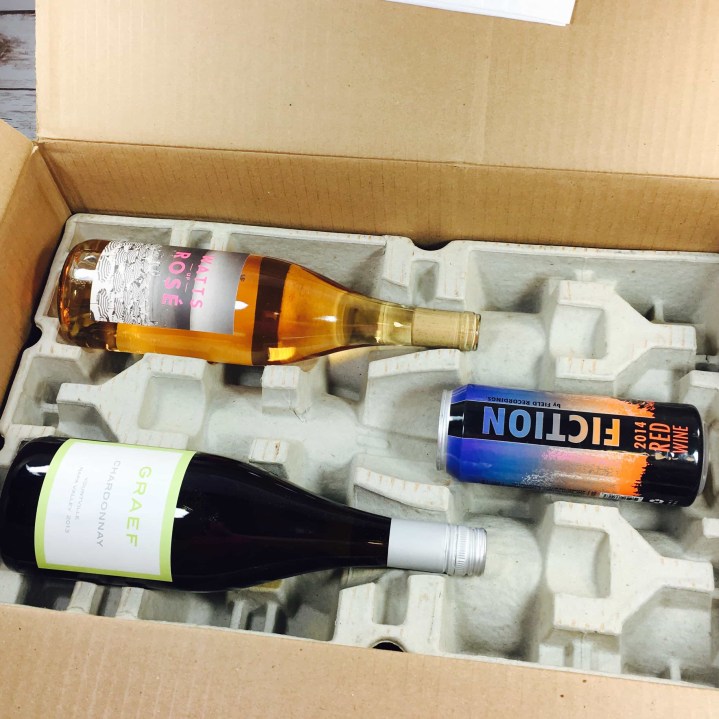 DEAL: Get $10 off your first club 6-pack box! Use this link and coupon code YAY10to get the deal.

I go through one bottle of red and one bottle of white wine a month so the Variety Box is the best choice for me!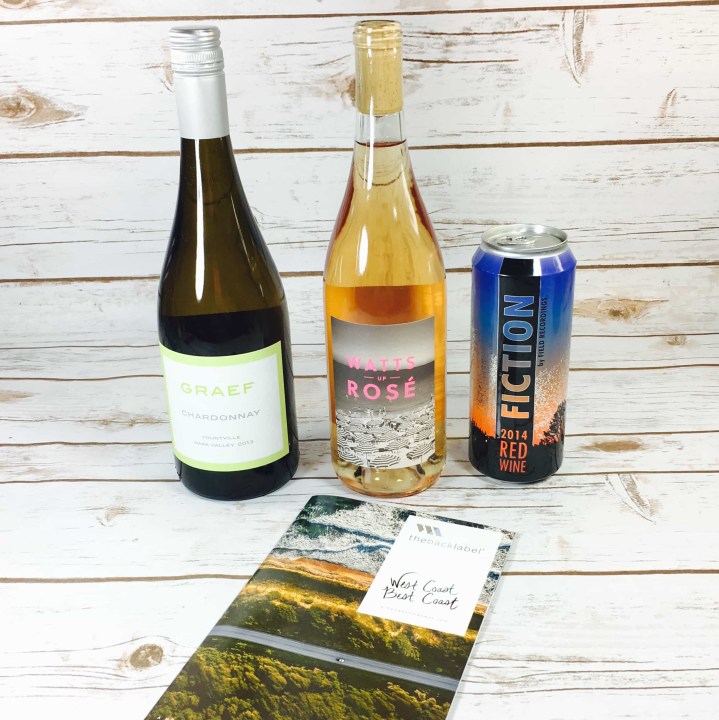 Everything in the box! I received two bottles and one can (!) of wine plus a mini magazine.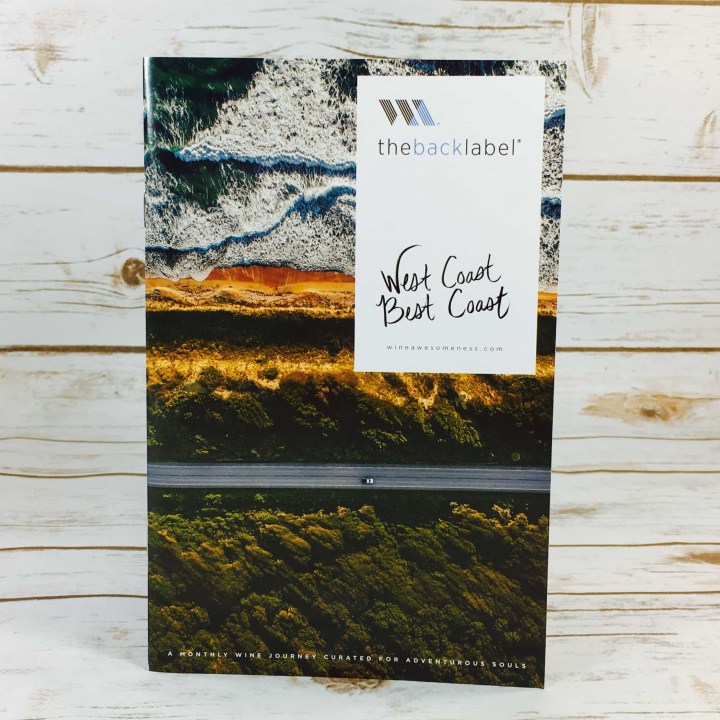 July's theme is West Coast Best Coast and puts me in the mood for my upcoming vacation! All of this month's wines are from California!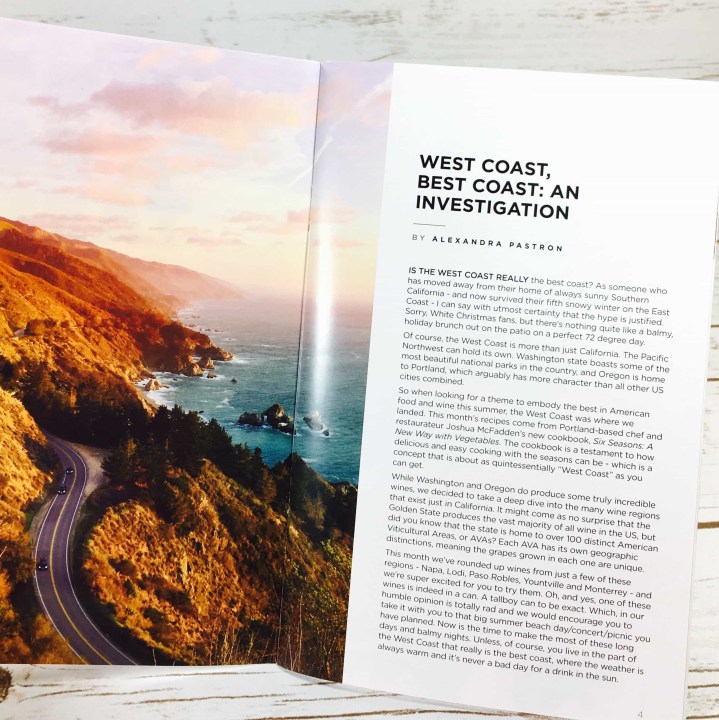 The Back Label is a mini-mag full of cool stuff – full-page intros with details on the wines, paired recipes for each, and even several articles on the theme and its relation to wine culture. I'm a newbie when it comes to wine appreciation and enjoy the insight this helpful magazine provides.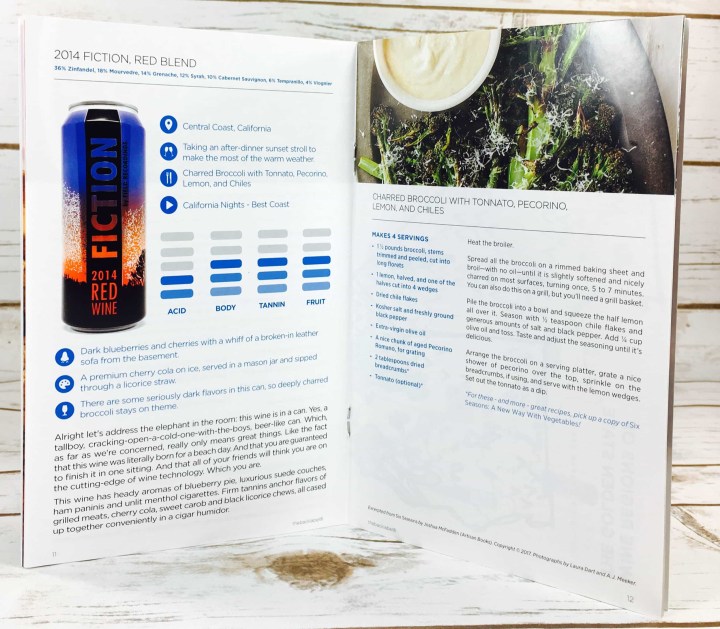 I love that there is a menu pairing and recipe included for each wine! All of the recipes this month are provided by Joshua McFadden, a chef in Portland, Oregon.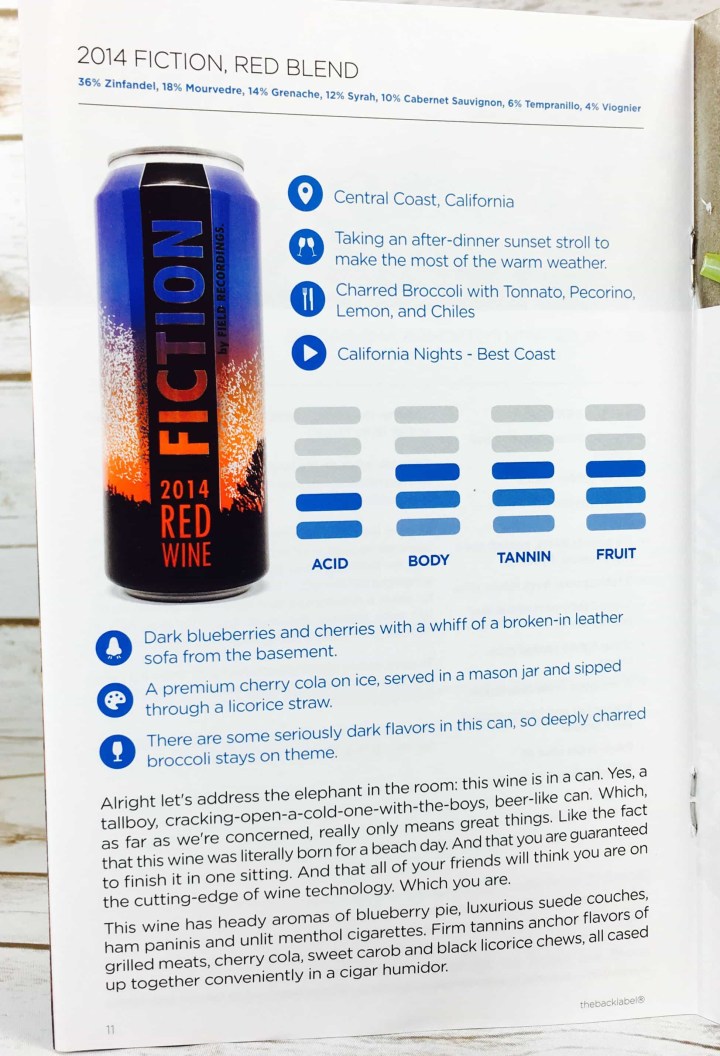 Each wine has its own information page including the following:
Wine Name
Grape
Location
What you should do while drinking this wine (many tongue-in-cheek)
What to eat with the wine
What to listen to while you drink the wine
A cool chart showing a visual on the Acid, Body, Tannin, and Fruit of the wine
Wine Bouquet
Tasting Notes
Description
Recipe
I received the following wines in my July box:
2016 Watts Up Rosé Rosé's seem to be the wine of summer and they have a laid back feel that's perfect for this Southern California native. Syrah and Malbec grapes are grown close to the San Francisco Bay and this pale peach colored wine tastes like a day at the beach when the salt first touches your lips – kind of shocking at first but then you're home.
2013 Graef Chardonnay is made with 100% Chardonnay grapes and is unusual for this wine type since it's unoaked and has a crisper taste than the usual Chardonnays yet still has that buttery mouthfeel.
2014 Fiction Red Blend Wine in a can? Now I've seen everything! Check out the mélange of grape varieties in this tallboy: 36% Zinfandel, 18% Mourvedre, 14% Grenache, 12% Syrah, 10% Cabernet Sauvignon, 6% Tempranillo, and 4% Viognier! I've never seen a blend like that before! I don't drink much wine at a time (which is why I'm a fan of screw-top lids, although I have rabbit stoppers to replace corks if needed) so I had to come up with different way to use this up so it wouldn't go to waste. First I tried it straight up – the deep purple color was beautiful and it had a berry fruity nose and was smooth. My husband said it was good for canned wine. I poured some in my homemade spaghetti sauce and then finally mixed up some sangria with the rest. Nothing went to waste and the relaxed vibe lasted for several nights.
I feel like I've learned a lot about wines in the past few months and a lot of that is due to this subscription! While I still prefer sweet, fruity wines such as moscato, I am broadening my palate bit by bit and find that if a wine is too tart, I can always mix it with pomegranate sparkling soda or make sangria! The convenience of having wine delivered to my home is a big bonus but keep an eye on tracking because an adult 21 or over must be there to sign for the box.
What did you think of this month's Wine Awesomeness? Do you say yes way rosé in the summertime? Let me know in the comments!