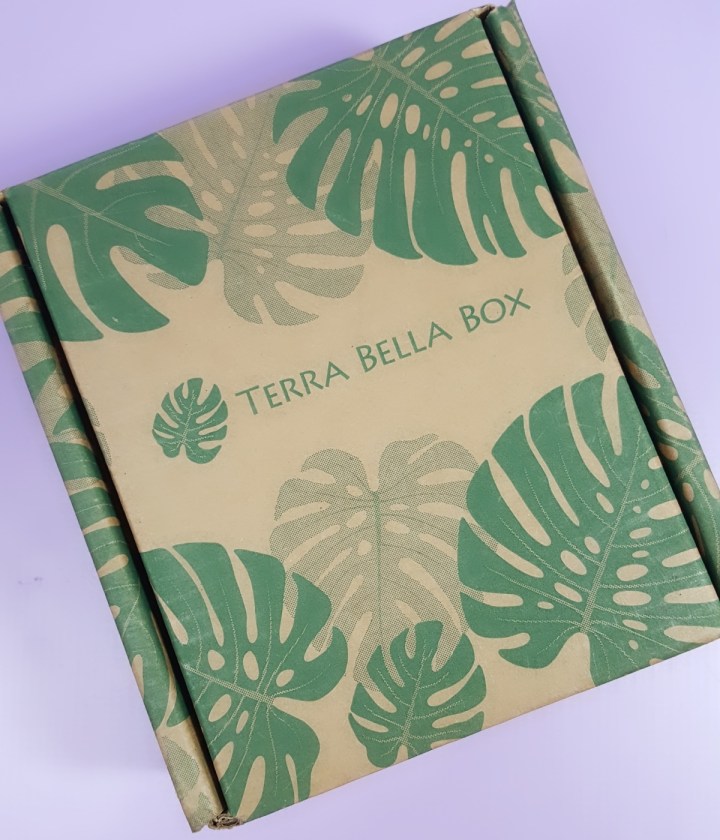 Terra Bella is a monthly subscription box of natural, artisan products for your bath and beauty routine. Each box has 3-4 products and free shipping in the U.S. This box looks earthy and natural from the outside with the leaf print all the way through the brown box and the whole color scheme.
The products are handmade, animal cruelty-free, and made in small batches by small businesses from ethically sourced ingredients. Products can include cleansers, moisturizers, masks, exfoliators, hand and nail products, hair products, bath products and such. Terra Bella was created by Kate Gray. Her goal is to fill your cabinets with every beauty product that you might need. And with that in mind, each month is filled with a wide variation of useful products.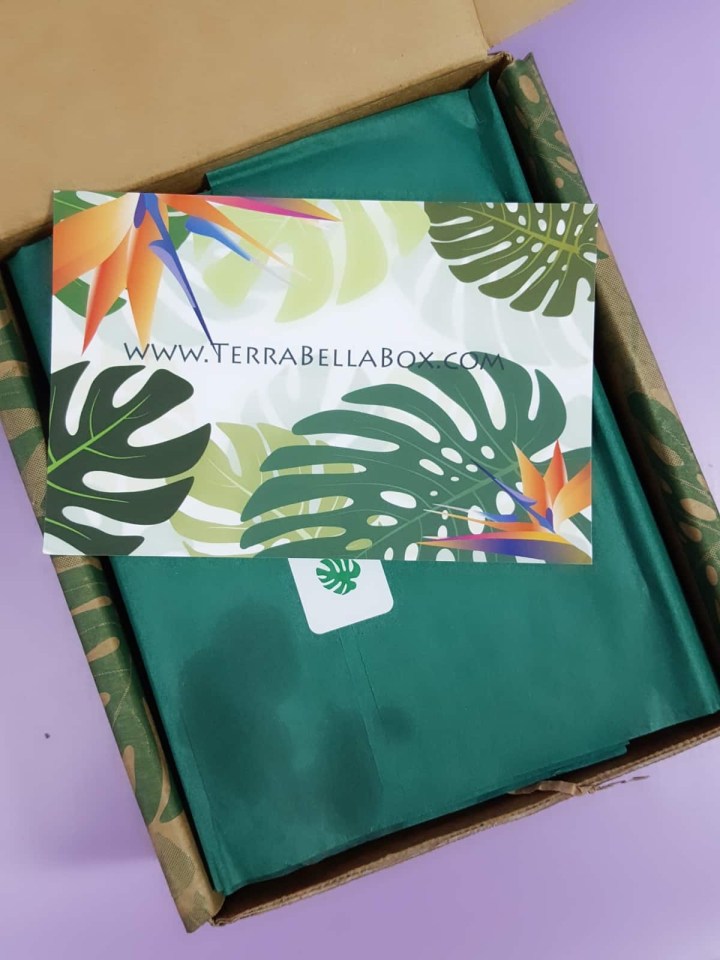 First look into the box and everything is wrapped in green tissue and the box is stuffed full with brown squiggles. It looks like something might have leaked a bit based on the tissue paper. I was curious to see what it might have been.
DEAL: Save 10% on your subscription! Use coupon code HELLO10.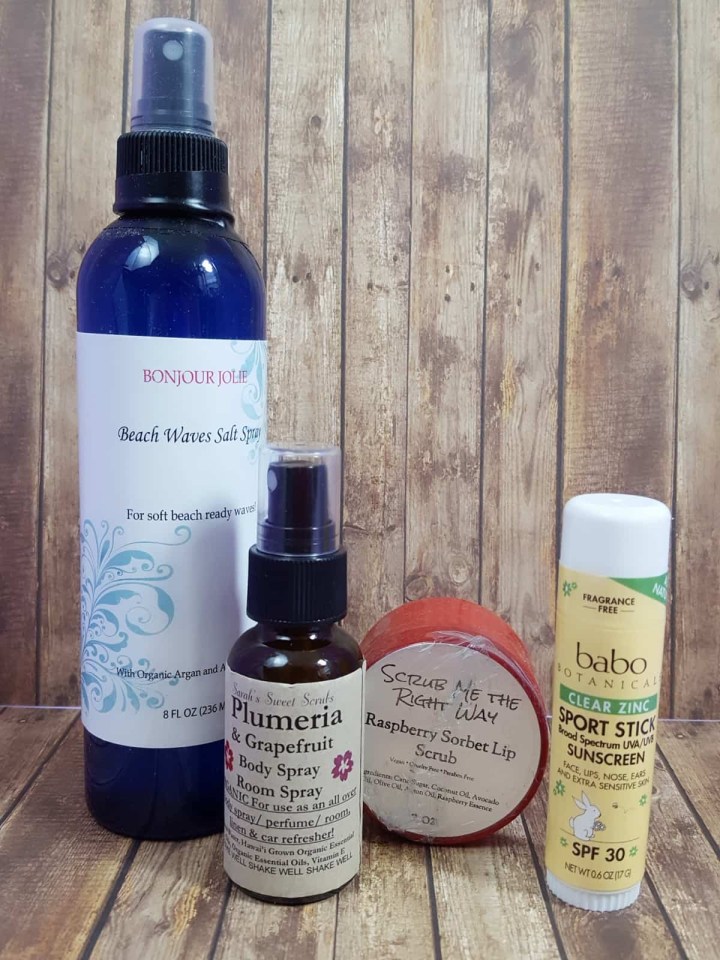 Everything in my July box. The Terra Bella Box is $32.95 a month, auto renewing. The Make Up Edit box (which is at least 3 make up only products) is $29.95. You can switch between Terra Bella or the Make Up Edit each month.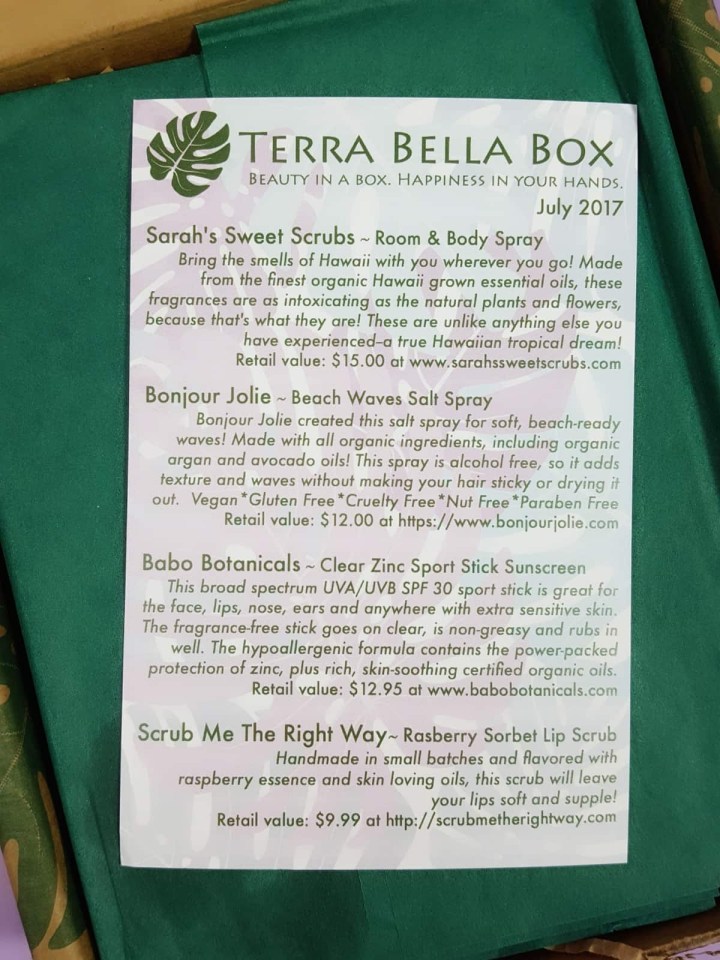 Each box comes with an info sheet that tells what is included in the box and then links to find them online when you want to order more.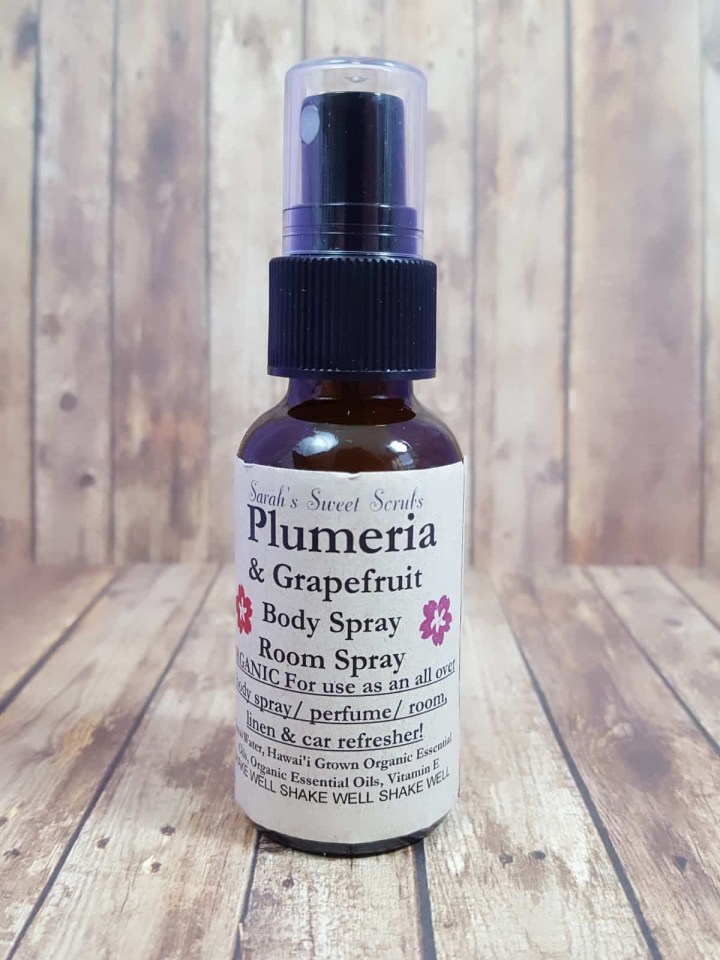 Sarah's Sweet Scrubs Room & Body Spray ($15.00) – A great way to bring the smells of Hawaii wherever you go. I'm calling this courtesy spray and will be leaving it in my bathroom here. With multiple boys in my house we are always needing some kind of spray.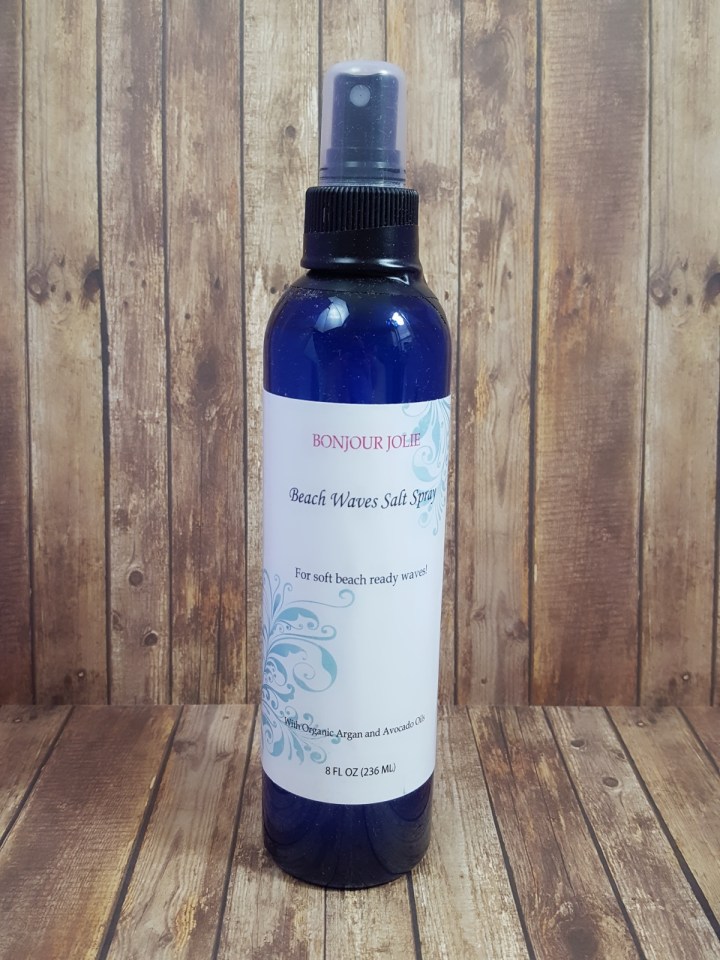 Bonjour Jolie Beach Waves Salt Spray ($12.00) – An organic solution to the salt spray that we all love. I have been loving my summer hair and this went on nice and light and did give a that beachy feel to my hair. I spray and crinkle my hair to give it a slight tousled look while I go about my day.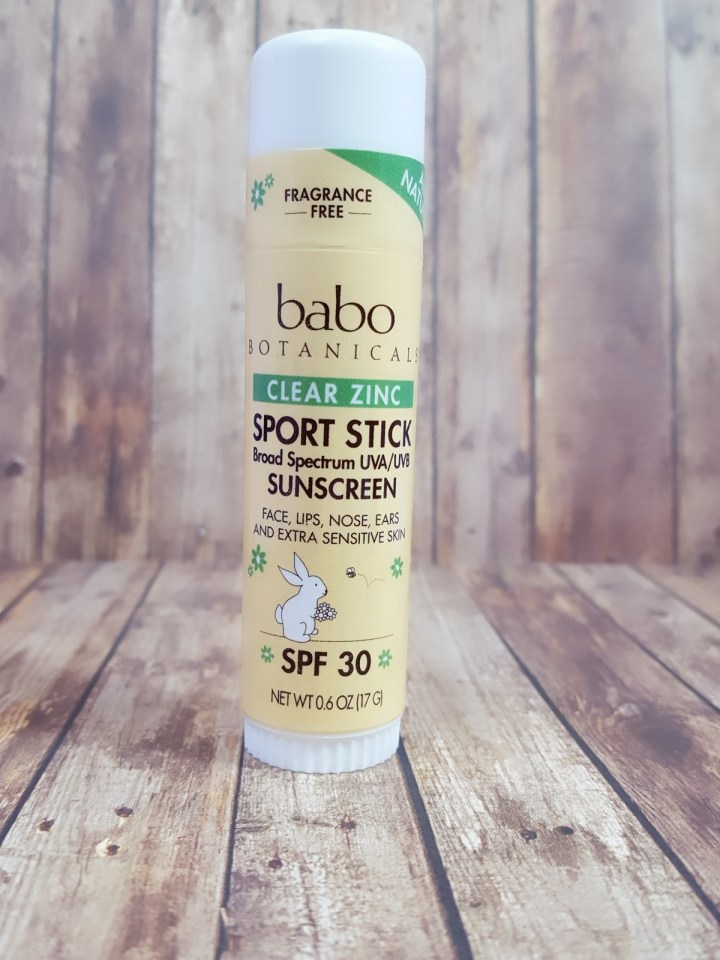 Babo Botanicals Clear Zinc Sport Stick Sunscreen ($12.95) – I live in NC and I've had melanoma twice so we are huge sunscreen people. We go through it so fast since we use it everyday and then reapply often that I'm always glad to get something new to try in my box. This one is a clear SPF 30 stick that is fragrance-free, non-greasy, hypoallergenic and contains the power-packed protection of zinc, plus rich, skin-smoothing certified organic oils. I tossed this one right in our pool bag for our next trip.
Scrub Me the Right Way Raspberry Sorbet Lip Scrub ($9.99) – Scrumptious! That is the best word for this one. It smells divine and was just slightly greasy. While the package was all sealed it had leaked a bit so I had to wipe it down. It still smells phenominal and went on easy and left my lips feeling so great.
A perfect box for me this month from Terra Bella Box. This was a great summer collection of items and I'm already using and trying out. They really send a great assortment of items each month that are ones that I already use but in a more natural way. I'm all about changing out the bad products for good but finding those smaller companies is not always easy so Terra Bella really introduces me to ones that I can then follow and get more natural products.
Which product was your favorite in this month's Terra Bella Box?