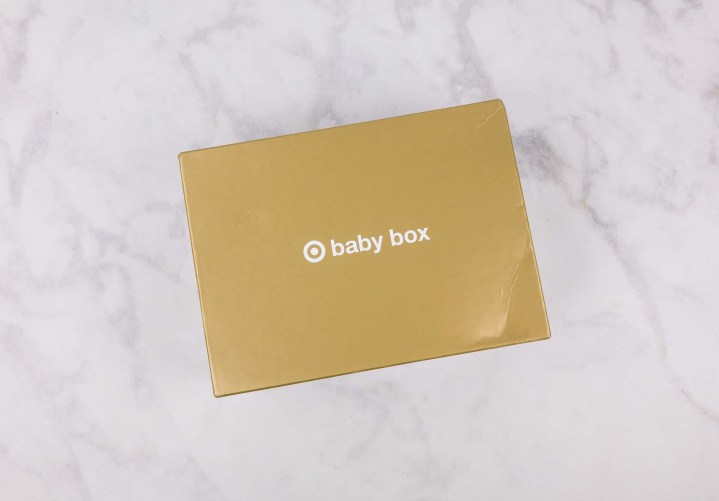 This month Target brought back the Target Baby Box! With a sale price of $7 it was available only for a few hours – this box sold out quickly.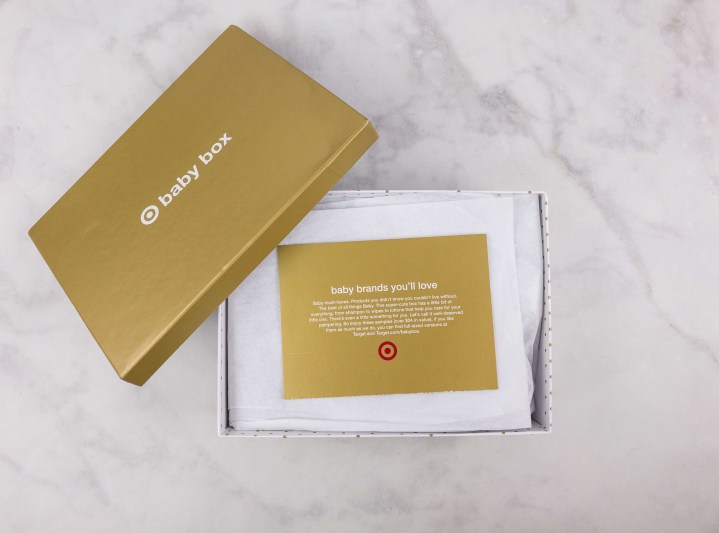 The last time this box was available was in April – it's not a subscription and you must purchase it (quickly) when it comes out! Sign up for the daily or weekly newsletter or…
Notify Me about Target Baby Box
click on the box for notifications so you never miss another Target Baby Box! You'll get email notifications when we post about it.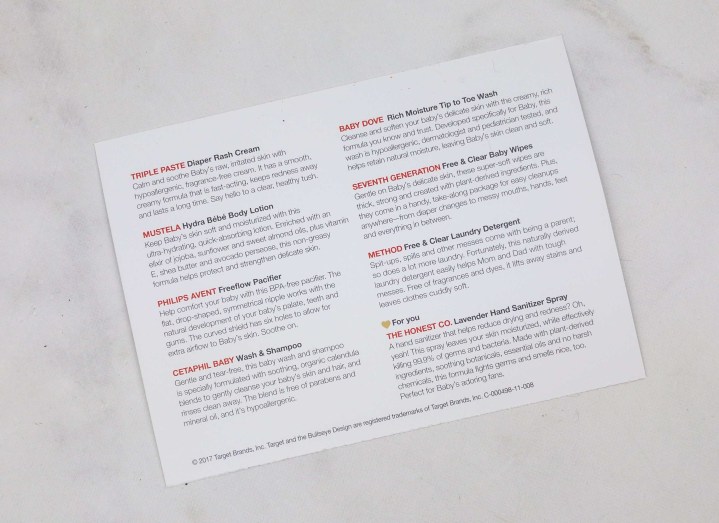 Baby must-haves. Products you didn't know you couldn't live without. The best of all things Baby. This super-cute box has a little bit of everything, from shampoo to wipes to lotions that help you care for your little one. There's even a little something for you. Let's call it well-deserved pampering. So enjoy these samples (over $24 in value); if you like them as much as we do, you can find the full-size versions at Target and Target.com.
The information card gives brief details on each item.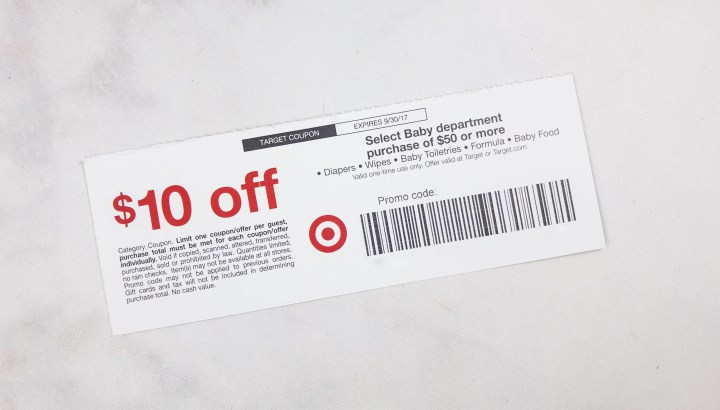 There's a $10 off $50 coupon too.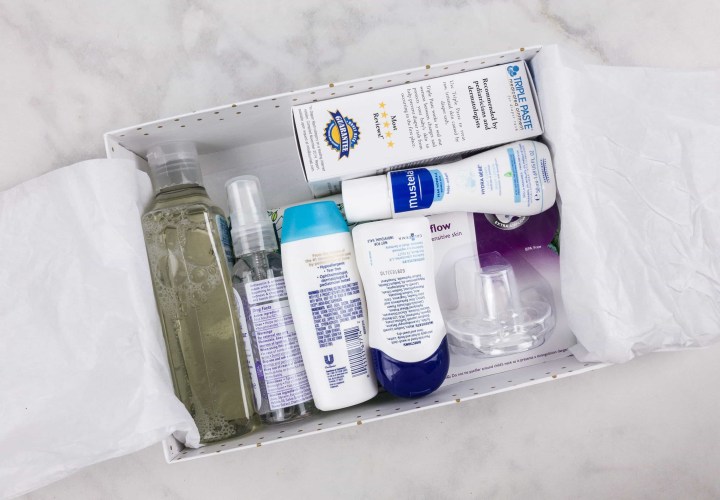 This little box was adorable with a gold lid with gold and white swiss dot pattern on the bottom and packed full!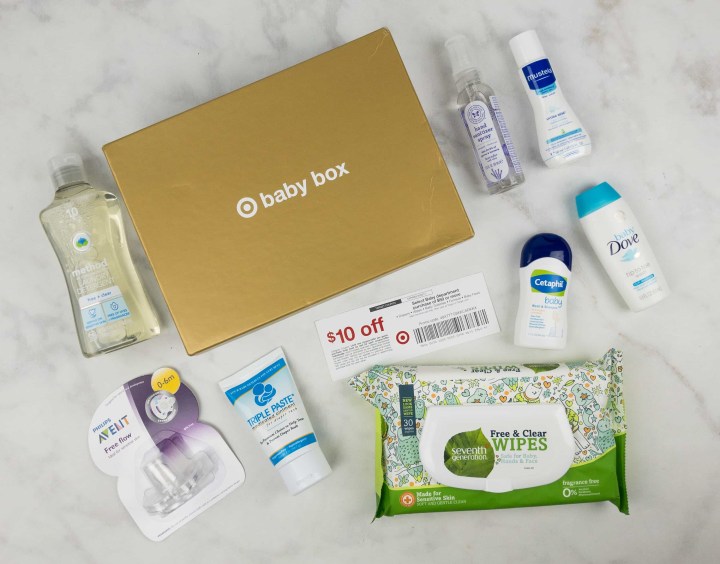 Everything in the box.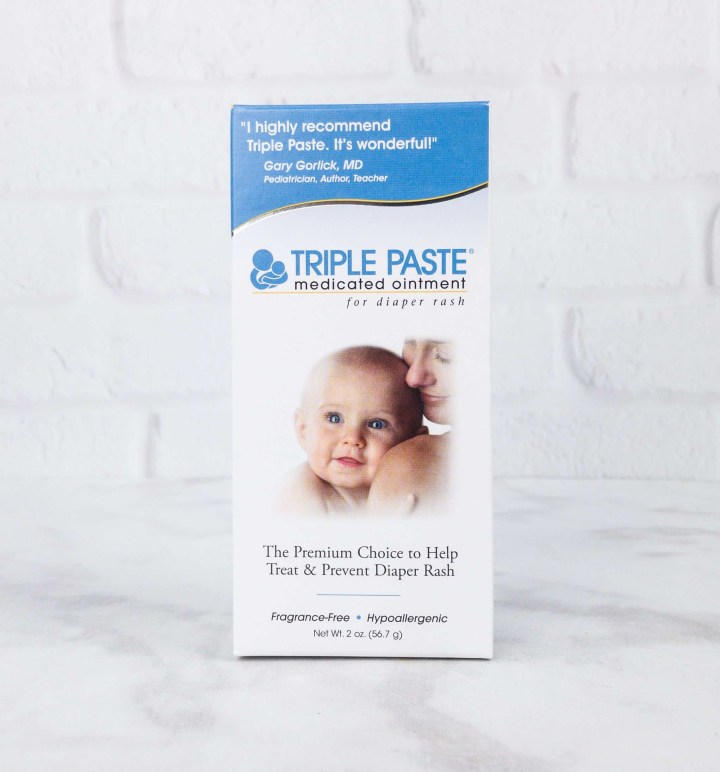 Triple Paste Diaper Rash Cream ($7.49)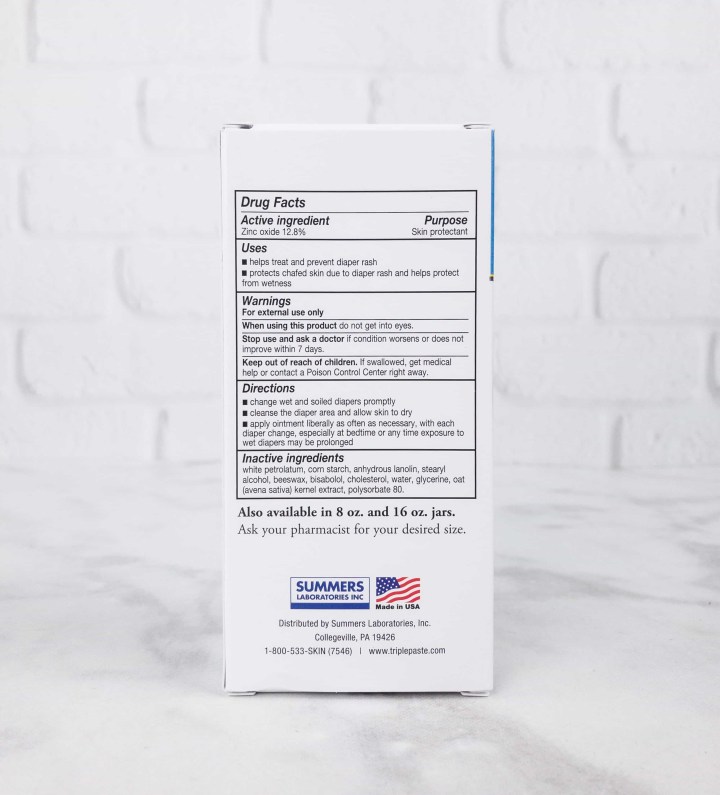 This diaper rash cream is fragrance free and hypoallergenic – perfect for baby! The bottom of the box had a $3 coupon.
If you bought this box for yourself and don't have a baby you can either donate this item or use it as a sunblock – the active ingredient is zinc oxide! (I would use it as one for all day boating on nose & ears, it will be a little greasy, but it works in a pinch – my hubby does it all the time!
)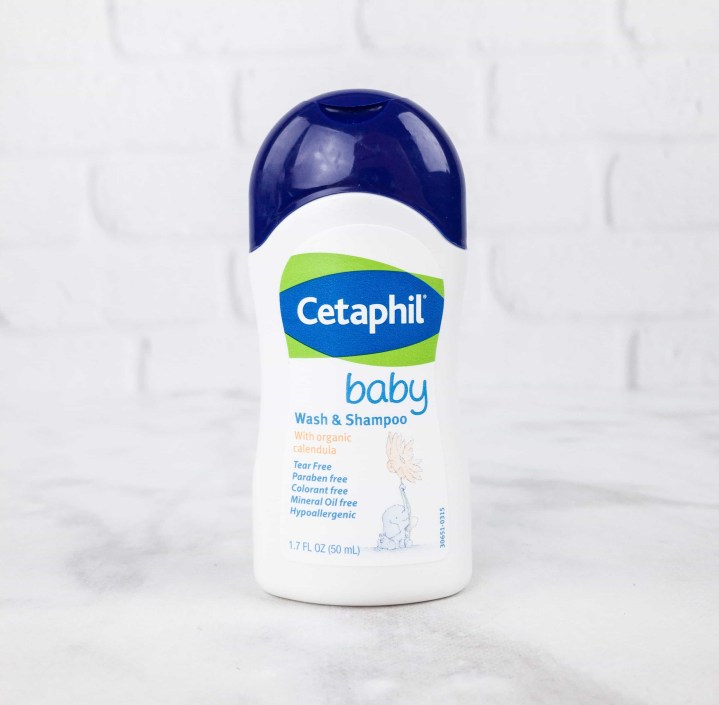 Cetaphil Baby Wash & Shampoo ($1.09) Baby wash & shampoo is a must have (and when I had baby #3 I totally forgot to buy any at all – so I'm stocking up!).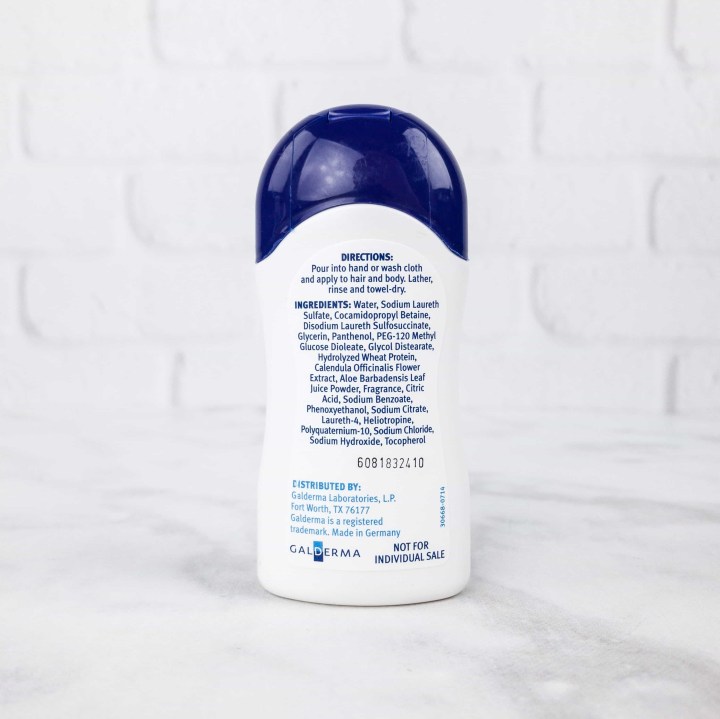 It uses calendula, which I discovered is a miracle herb when I had #1 – so healing!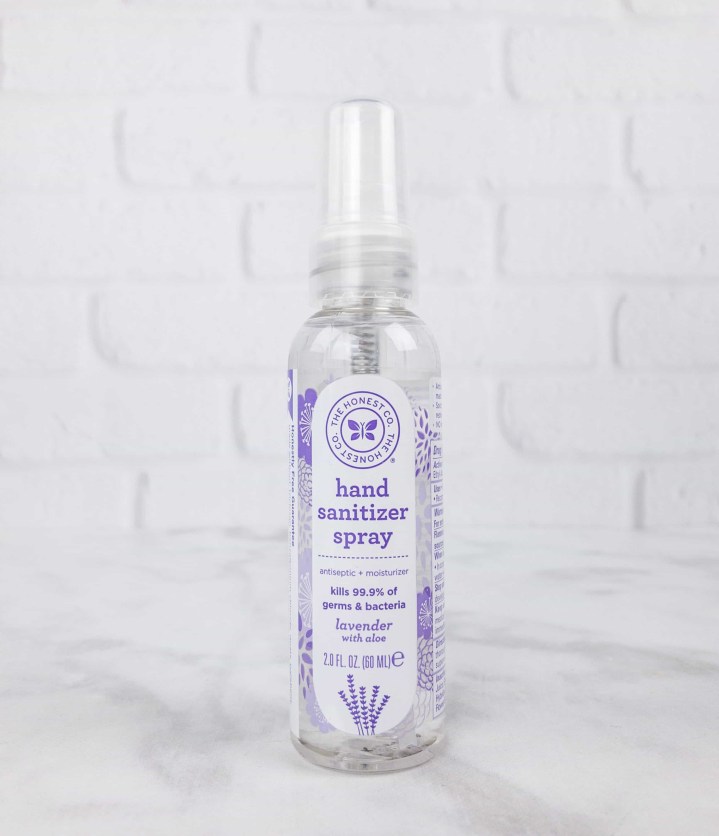 The Honest Co Lavender Hand Sanitizer Spray ($2.99) I'm addicted to Honest Company's hand sanitizer spray, which is moisturizing and smells yummy, so I actually bought two boxes. I carry one in my handbag for on the go sanitizing.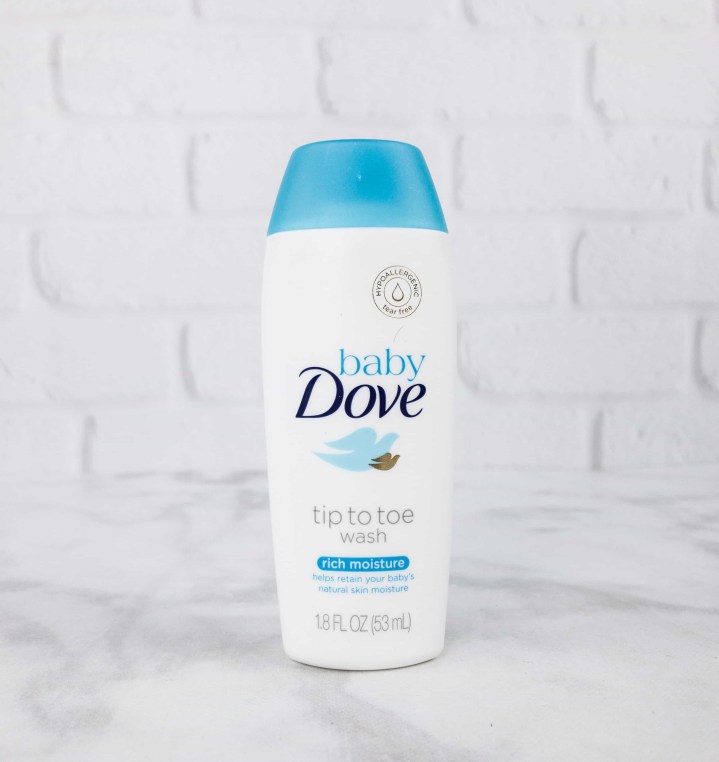 Baby Dove Rich Moisture Tip to Toe Wash ($0.72) More baby wash – this time it's moisturizing.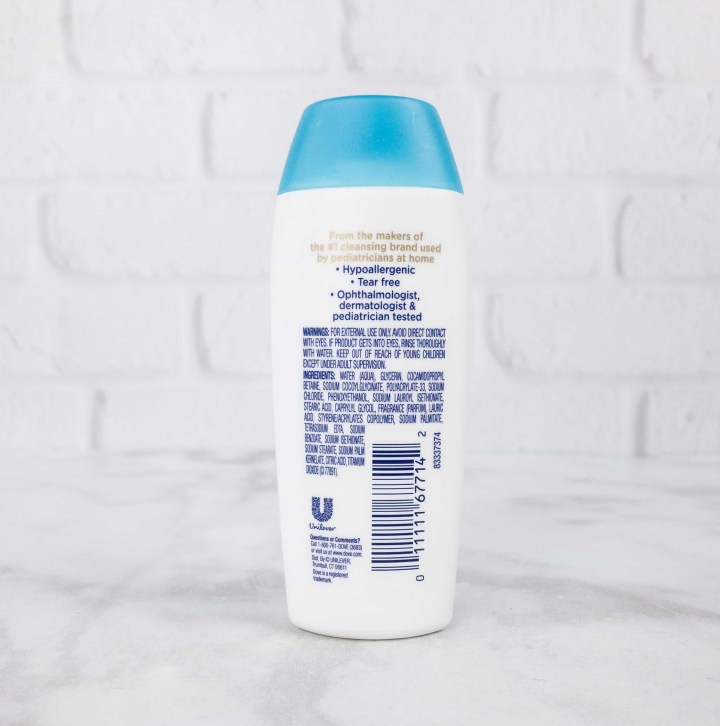 I'm not particularly fond of the scent (smells like soap to me) but I know some people like to go on about it. Same item as in the April Target Baby Box.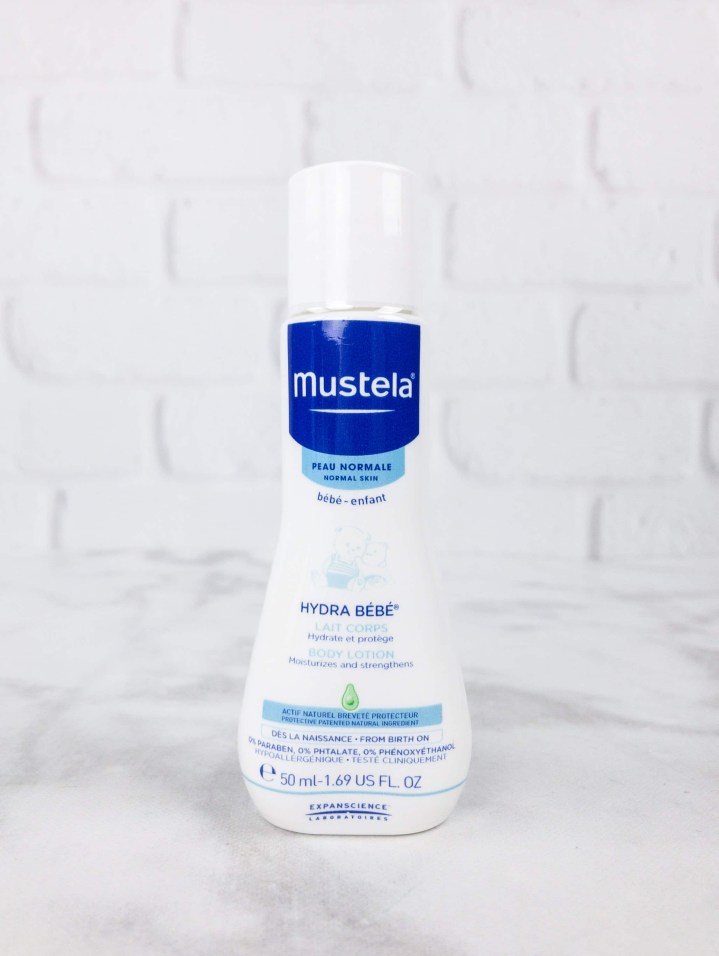 Mustela Hydra Bebe Body Lotion ($2.17) Unbelievably I'd never used this brand before.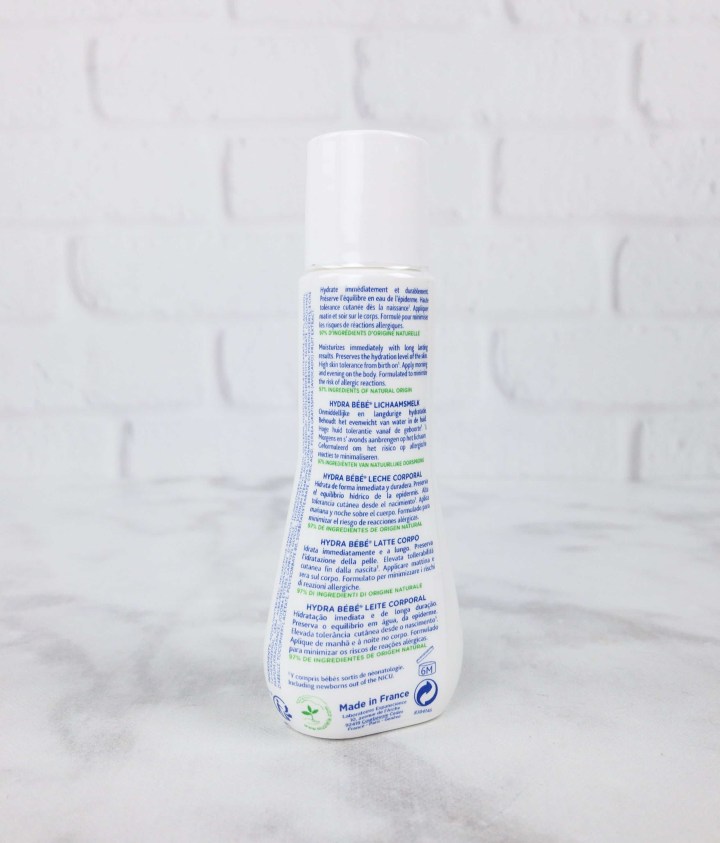 It's phthlate and paraben free, but pretty scented – maybe better for my older kids than baby!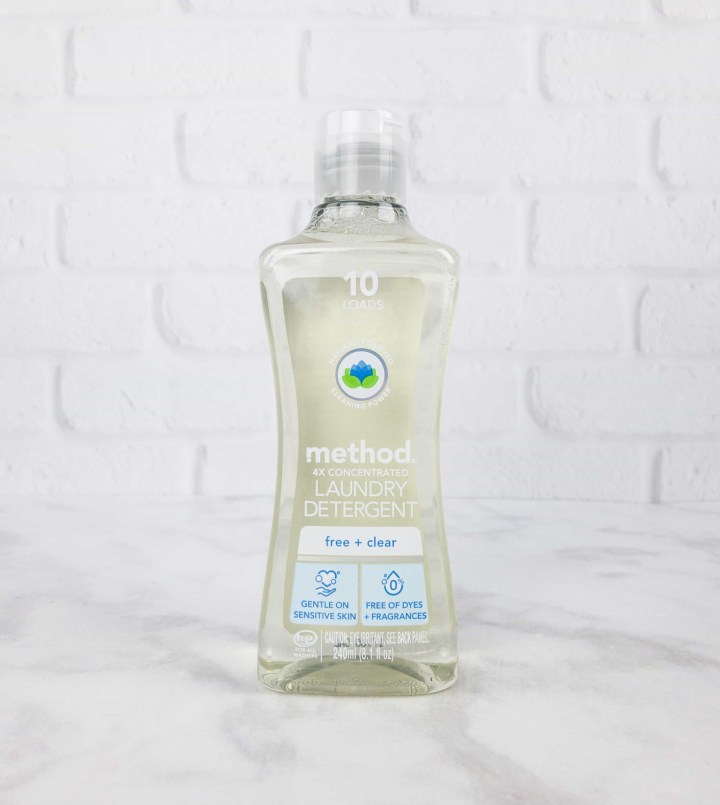 Method Free & Clear Laundry Detergent ($1.67)  I usually use Honest Company products for the wash, but I use Method elsewhere, so it wasn't a stretch for us to try this free and clear laundry wash.
I thought it worked well and removed stains, plus there was a $3 off coupon!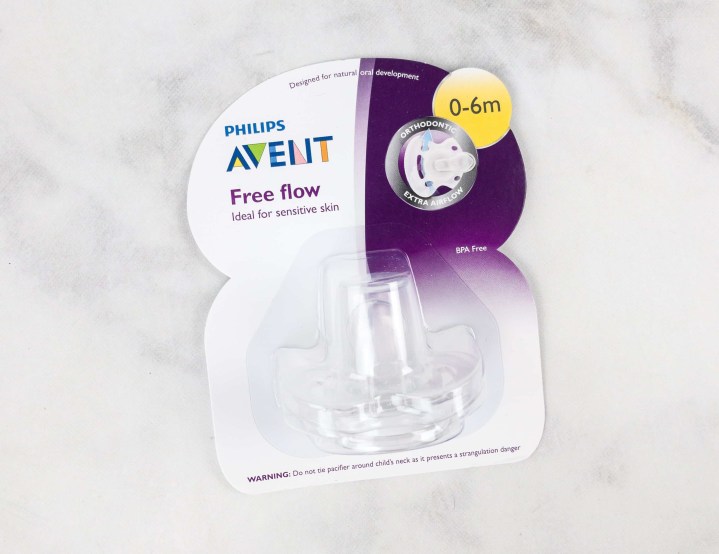 Philips Avent Freeflow Pacifier ($1.99?) Definitely a donate item if you didn't get this box for an actual newborn! We like Philips Avent's orthodontically designed products and it's always good to have multiple styles of binkies around until baby finds the right one – if she'll take it at all (trust this experienced mom – you want your baby to have a paci instead of using her thumb!).
The one we received is clear so it's hard to see, but it has 6 airflow holes in the plate around the mouth to reduce irritation.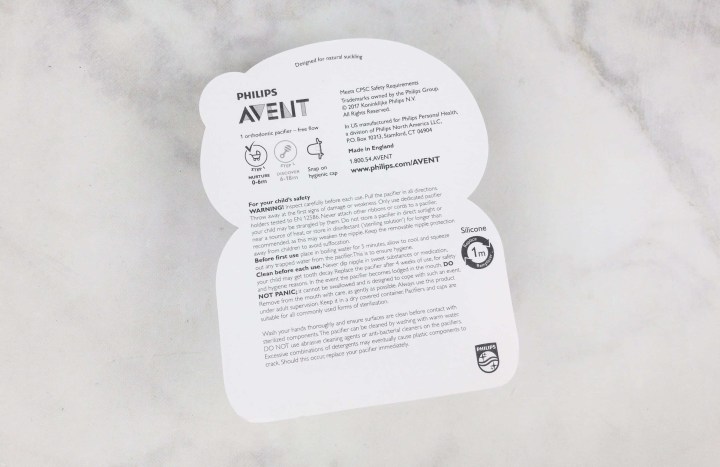 And currently we're 2/3 thumb suckers – #3 is still on the thumb but the older ones are done.
Seventh Generation Free & Clear Baby Wipes ($1.40) Wipes – a must have for us! Plus these are in such a cute package!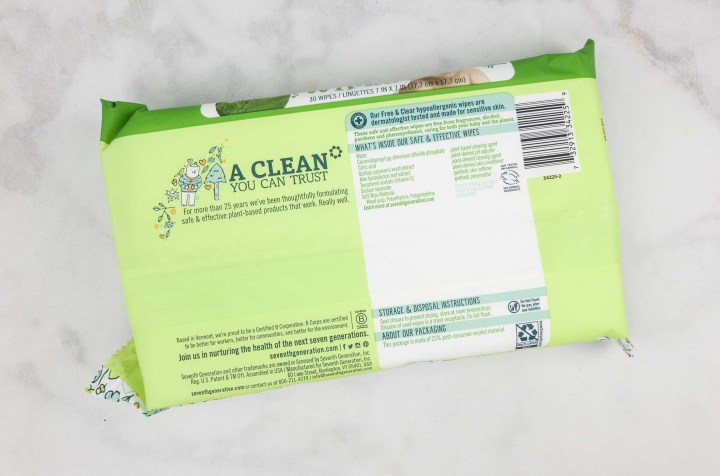 They are hypoallergenic and were nice and moist – but I wished they were a little larger. I can always use a larger size for any sort of mess, but especially the diapering kind.
This box was great – and there was a special focus it seemed on natural and hypoallergenic products – a plus in my book!  There was about $20 in value in this little $7 box, plus you can't beat that $10 off $50 coupon with a baby – there's always something new that needs purchased!
What did you think of the July Target Baby Box?
Be sure to sign up for the daily or weekly newsletter so you don't miss the next box!