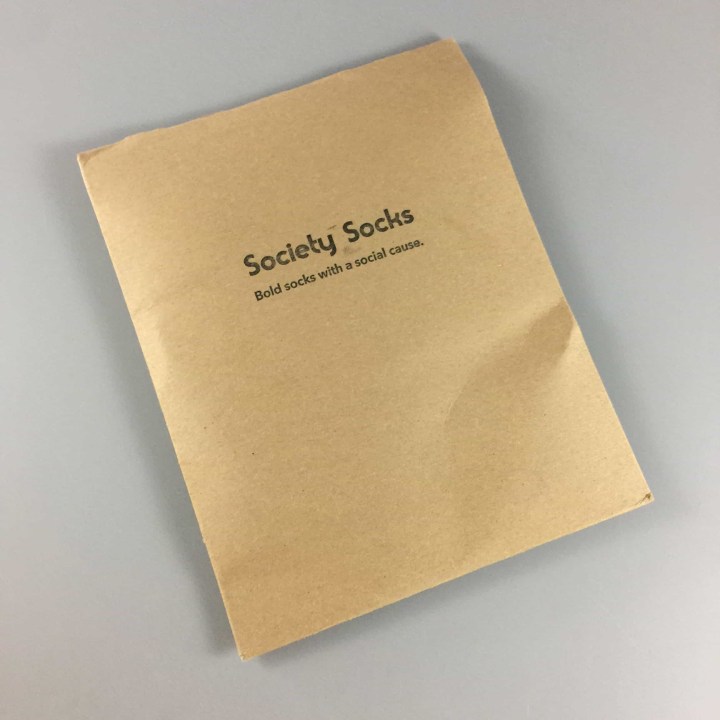 Society Socks offers two pairs of exclusive, funky socks every month! For every pair you receive, a pair of socks is donated in your name to the Covenant House Toronto, which works with homeless youth.
Here are the contents of the box this month.
Filip Pejic and Sergey Sapelnyk decided to merge their passions for style and social impact in a meaningful way by creating Society Socks. Both pairs of socks were made from 80% cotton and 15% spandex. They are a men's size 7-13.
DEAL:
 Take 50% off your first box. Use coupon code 
TAKE50
.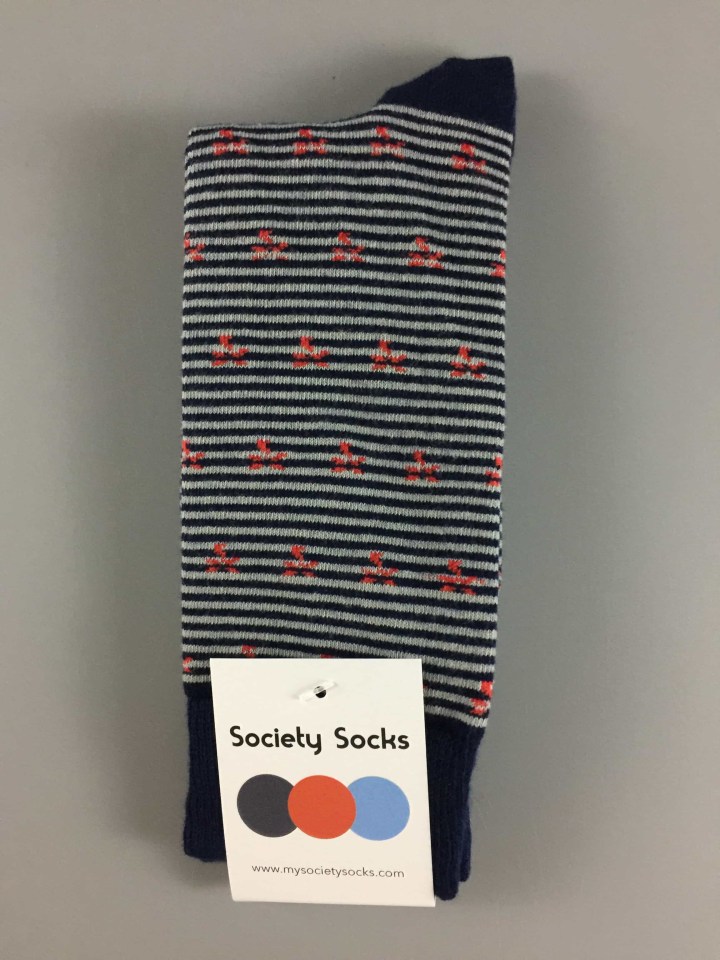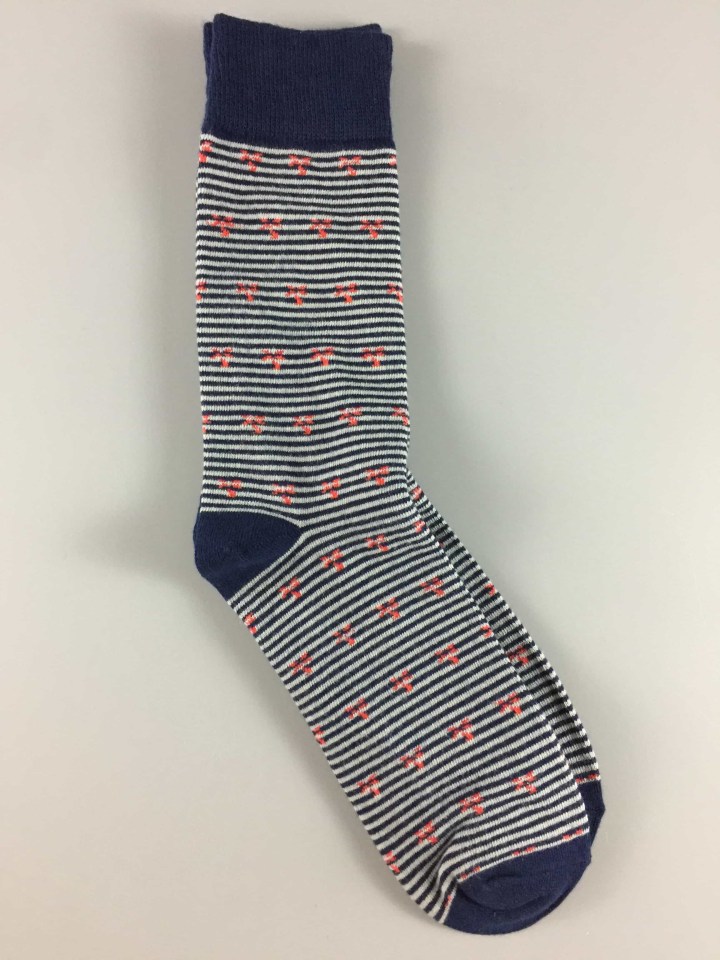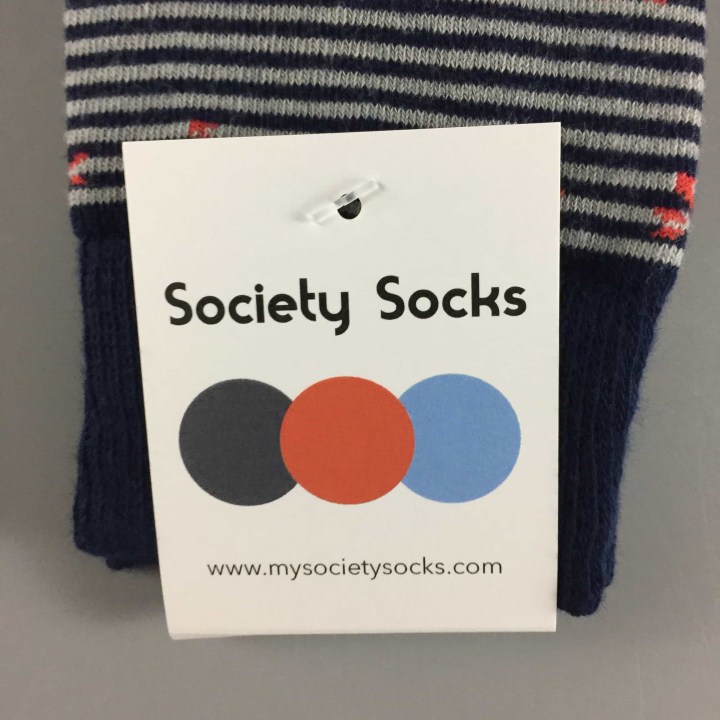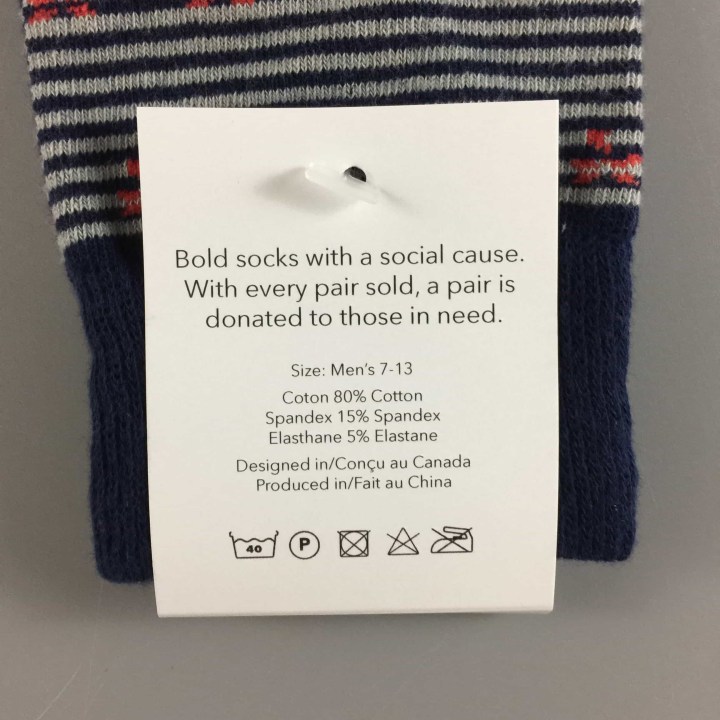 These are some of the most interesting pairs of socks I have received from this service. They have tight blue and white stripes along with, what looks like, red palm trees.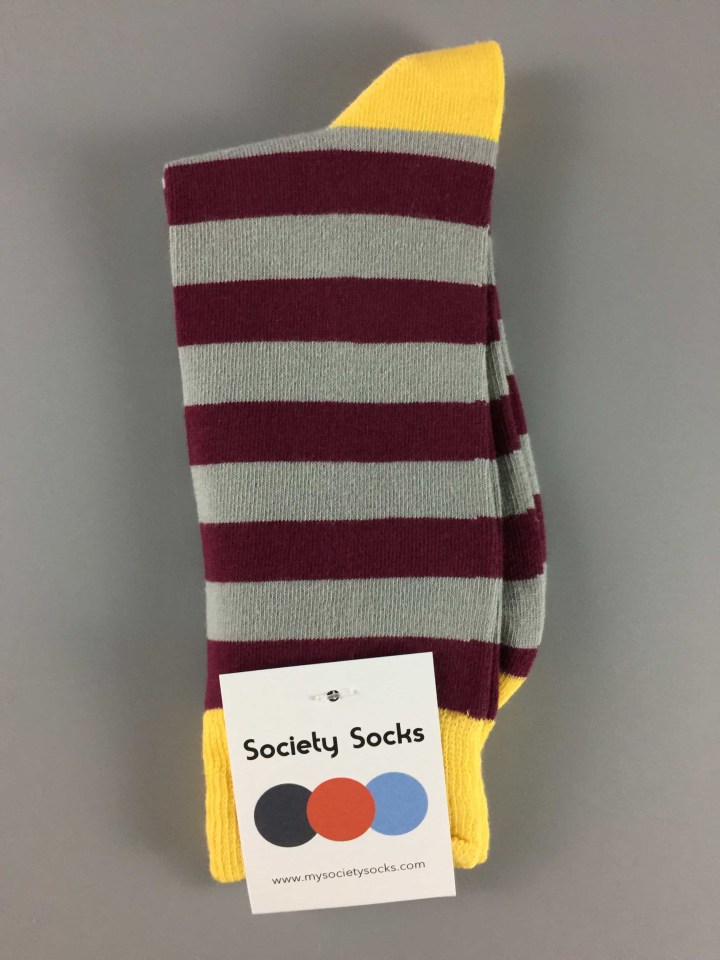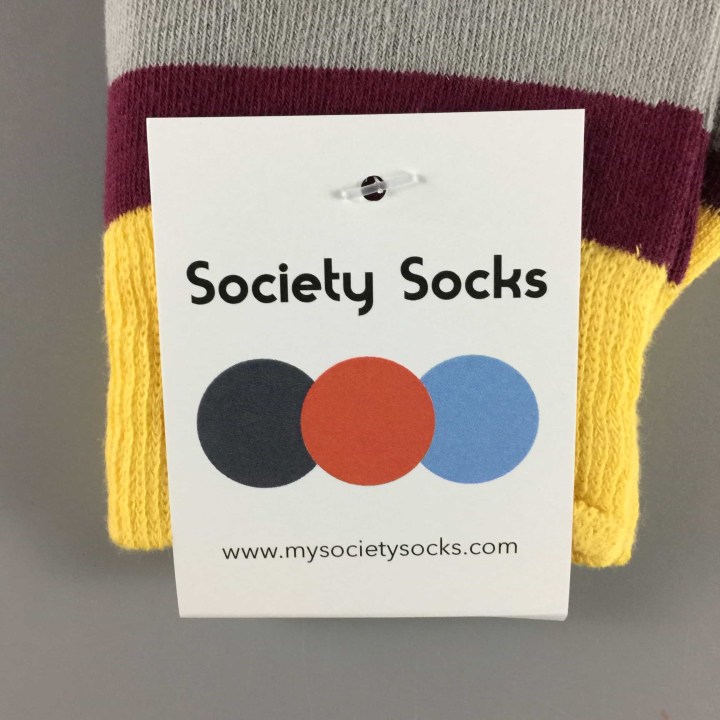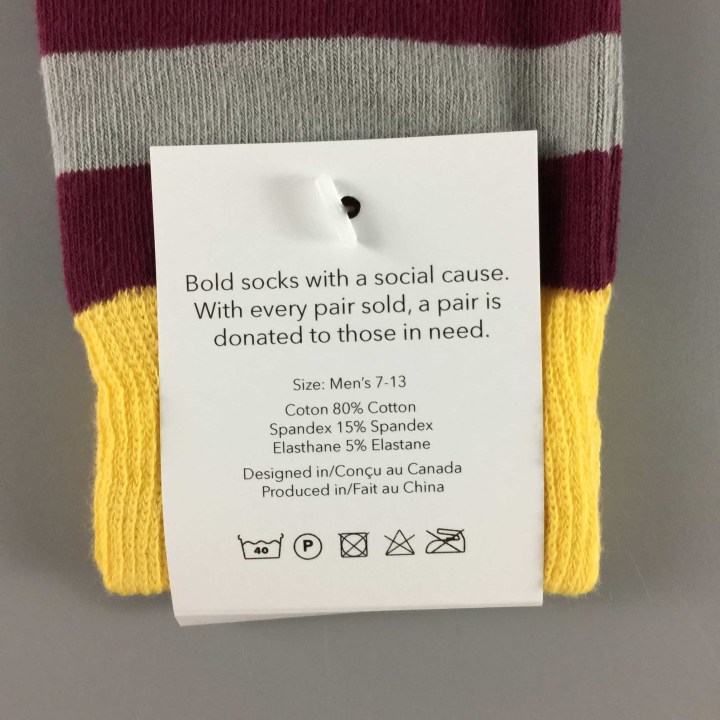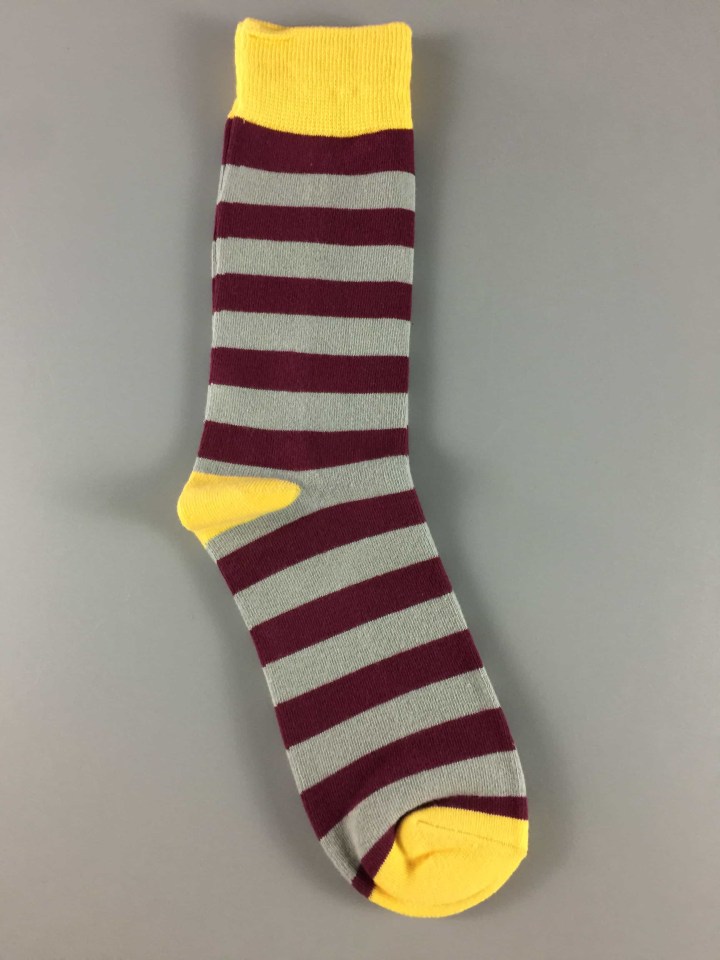 Maroon and grey striped socks with yellow on the heels, toes and top border. It would look great with a Harry Potter ensemble.
You can also show off your socks on social media.
Society Socks is a fun service and getting a couple pairs of socks every month is absolutely wonderful. What do you think of the socks you received?