Rare Beer Club by The Microbrewed Beer of the Month Club is a limited-release beer subscription. Each box comes with a total of 4 bottles (750 ml each), from two different breweries. Selections include styles, often ideal for cellaring, like Farmhouse Ales, Russian Imperial Stouts, Belgian Abbey Ales, varied Imperial and Grand Cru offerings, oak and other cask-aged ales, and much more.
The box comes with a detailed information sheet that features the history of each brewery behind the month's beer selections. This month's featured brewers are Belgium's Lambickx Private Domain and Mystic Brewery of Massachusetts.
It also provides a thorough description of each beer, including notes on its characteristics and proper serving temp and vessel. Pairings are suggested, as well as notes on aging potential and expected changes are included, too, since the Club chooses beers that are generally good for cellaring.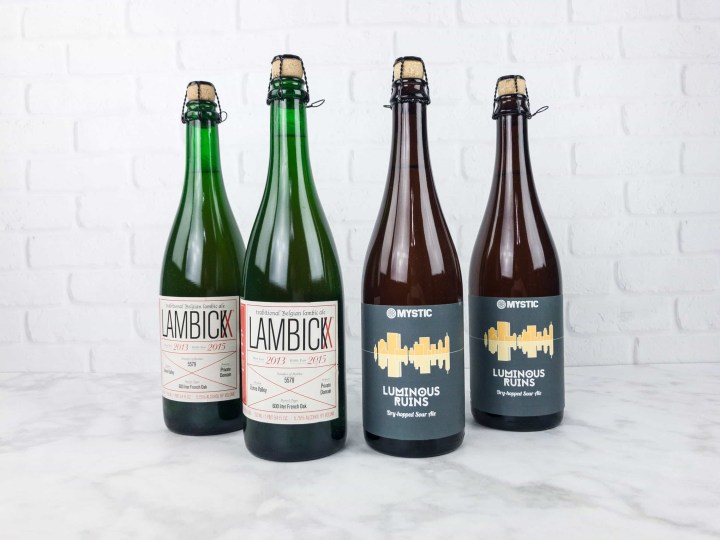 Everything in my July 2017 Rare Beer Club box!
Lambickx Private Domain 2015 Hand Selected Lambic: This traditional Belgian Lambic displays all of the most noteworthy characteristics of a good Lambic – a pronounced citrusy sour, a bit of funk, and some base characteristics acquired from the barrel during aging.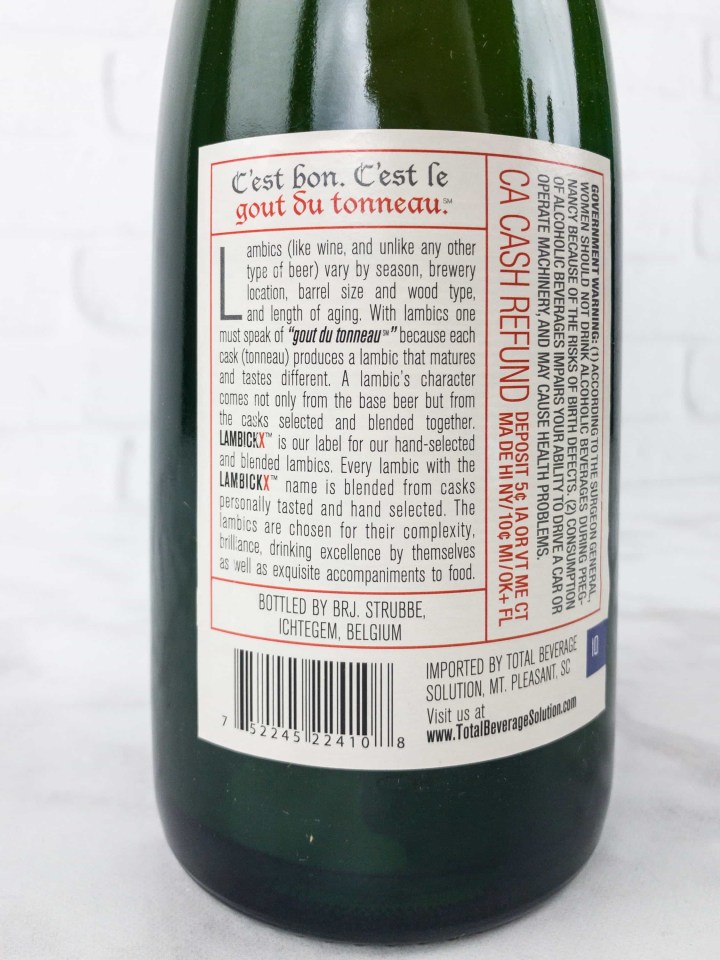 True to the label's note on the importance of the barrel, the first sip was strongly oaken, with a pleasant, but very perceptible aged cheese funkiness.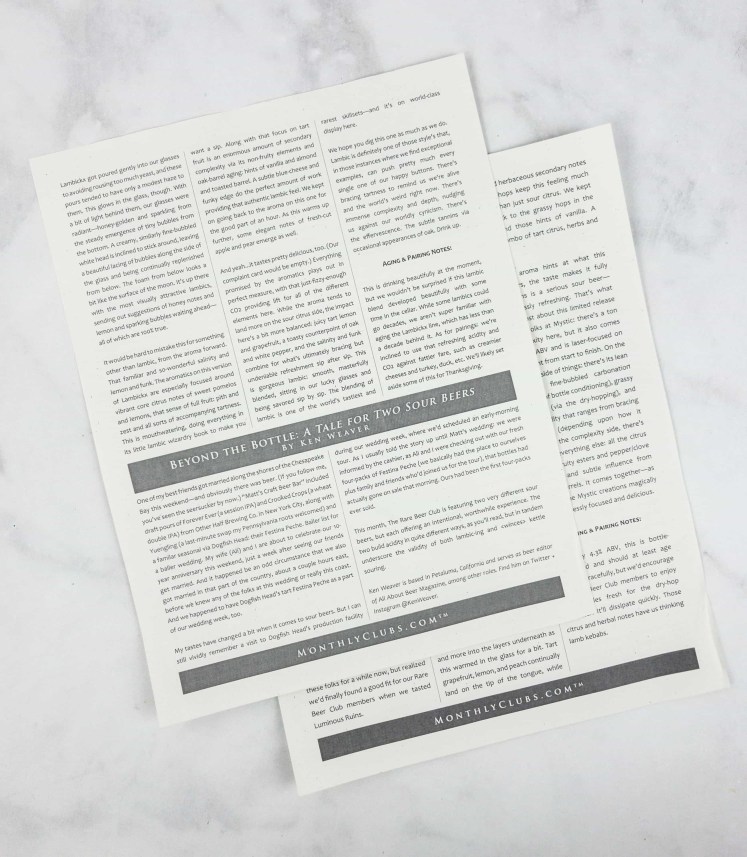 The nose has a an addictive wood and funk quality. After a few sips, the lemony character took the lead. Though the lemon tartness is assertive,  the wood and funk channel it to a dryness that grips the tongue rather than watering the mouth. Hints of cranberry linger on the tongue following the swallow.
The pour is honeyed orange in color and really picks up the light. The head was rather thin and dissipated quickly (contra the observations of the RBC tasters).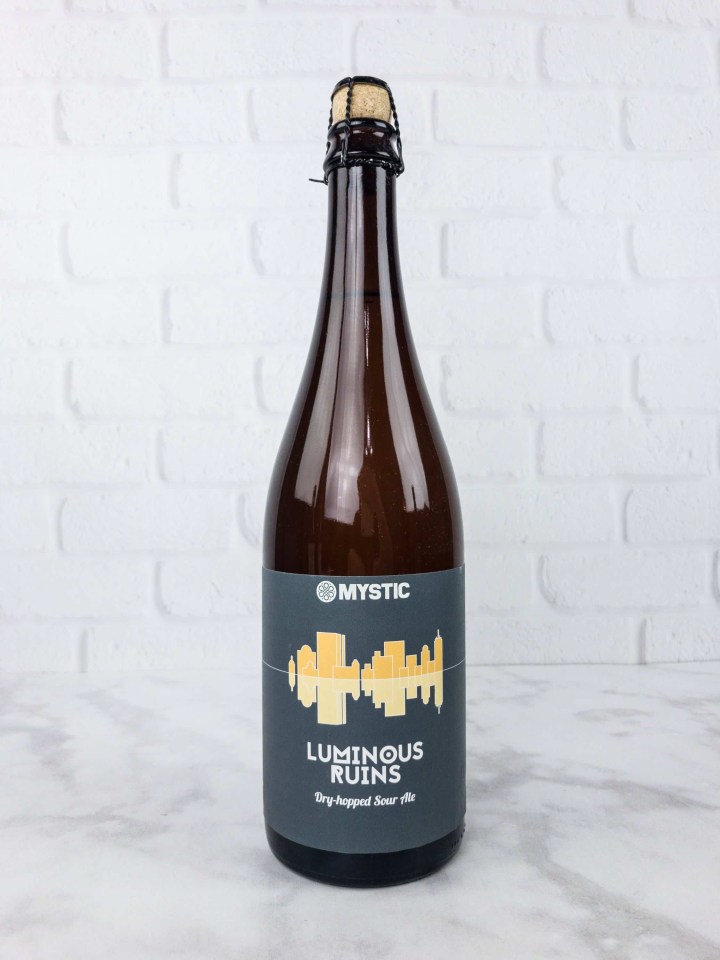 Mystic Brewery Luminous Ruins : This lemony farmhouse ale has a great, easy to enjoy flavor that would appeal even to those not already fans of sour beers.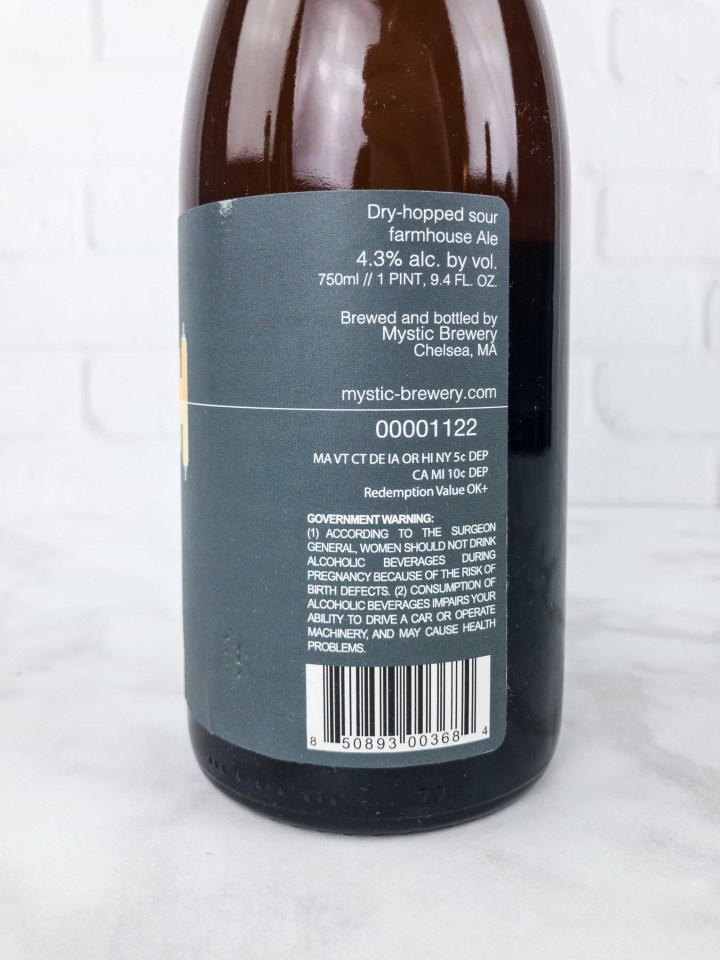 The dry-hopping leaves the body very light and clean, producing a very floral hops note that presents in the nose and top of the palate after swallowing.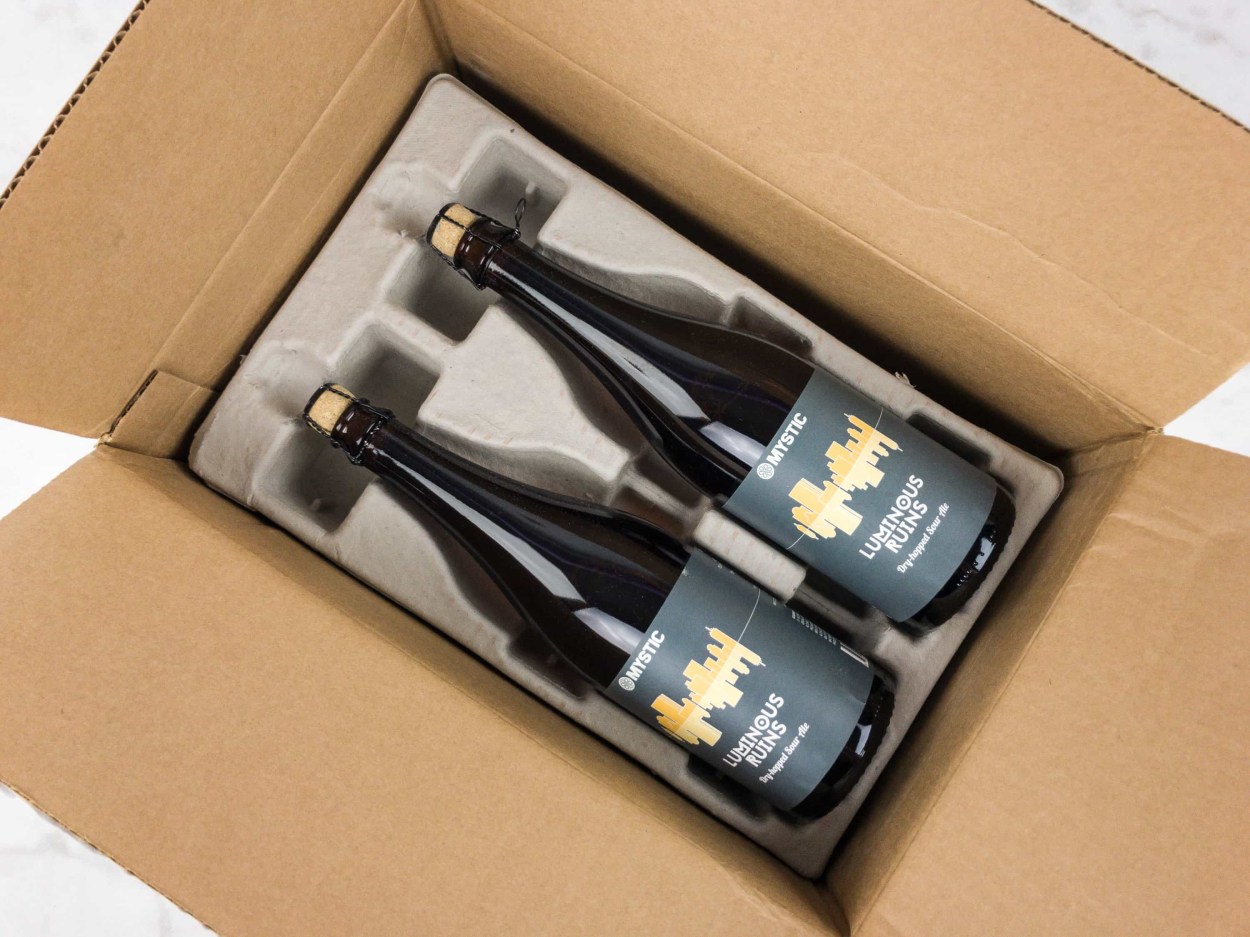 Lemony with a very bright, citric sour. very wine-like, with fair effervescence. Overall it is very pleasant, with notes reminiscent of hard lemonade, but without corn syrup.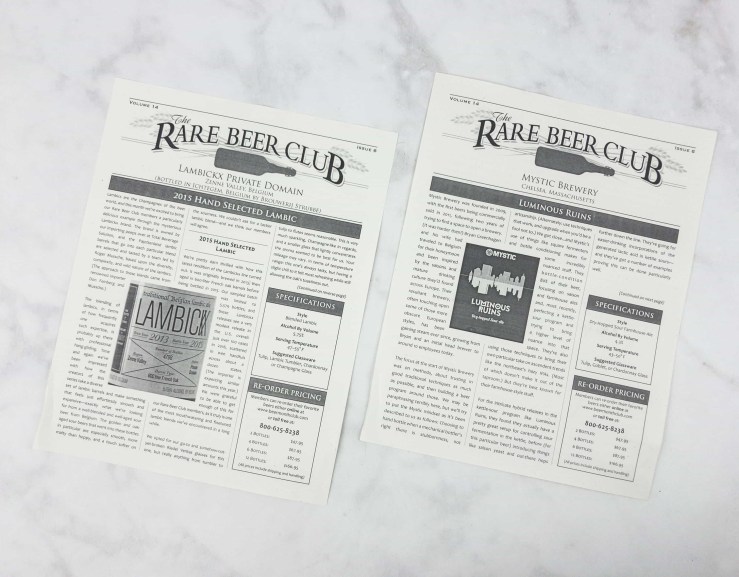 Pale gold color with a persistent, meringue head that devolves to a thin unctuous layer.
This Rare Beer Club pair was very enjoyable! The focus on sour beers this time around really resonated with me, and they selected stellar exemplars. The flavors were great, and the noses were extremely addictive. I love that you can order more of your favorites – it'd be sad to fall in love with a rare beer and not be able to get more – they also cellar well, so they are great selections to keep around for special occasions.
Visit Microbrewed Beer of the Month Rare Beer Club to subscribe or find out more!