Prims Way is a jewelry and lifestyle subscription box that lets you choose the style that you prefer from 4 different profiles. Prims Way is $35 a month.
Prim is a young woman that has always wanted to travel and live her life to the fullest. Now that the opportunity has presented itself, she wants to tell the world, as she goes through her life journey she will write and share the things that mean the most to her. Each month, Prim will choose a selection of jewelry that goes with her story that month. In each box, the subscriber will receive a piece of jewelry of their choice along with three other items that meant the most to her during this time. As Prim goes on her journey, she will blog and share all of her deepest thoughts.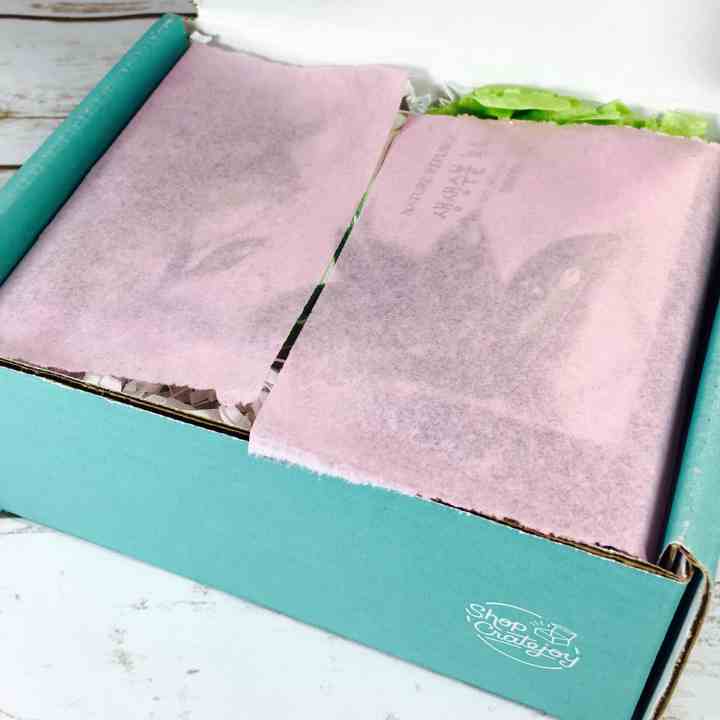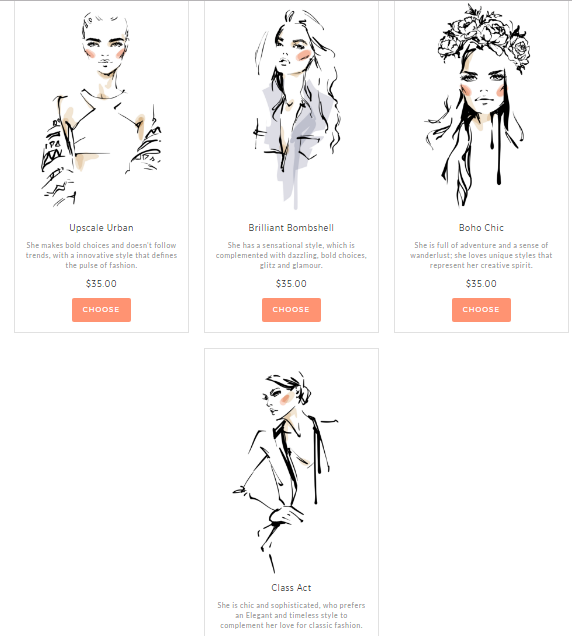 When you sign up, you can pick your desired style and ring size.
The theme for June was Green with Envy and I received the Class Act box.
She is chic and sophisticated, who prefers an Elegant and timeless style to complement her love for classic fashion.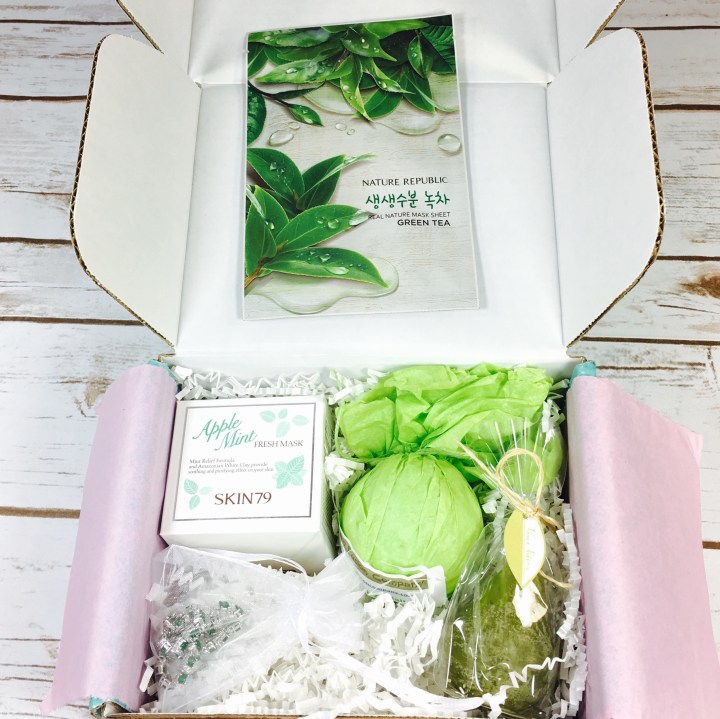 Everything in the box!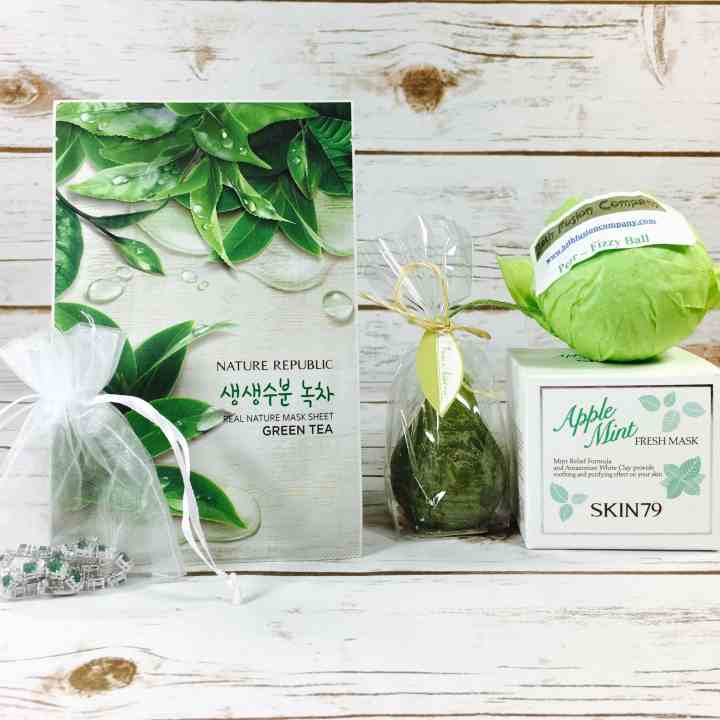 Green is such a nice color for summer!
Vince Kitara Pear Candle in Moss Green ($2.95) What a cute looking candle! It looks like a pear and even has a leaf on top!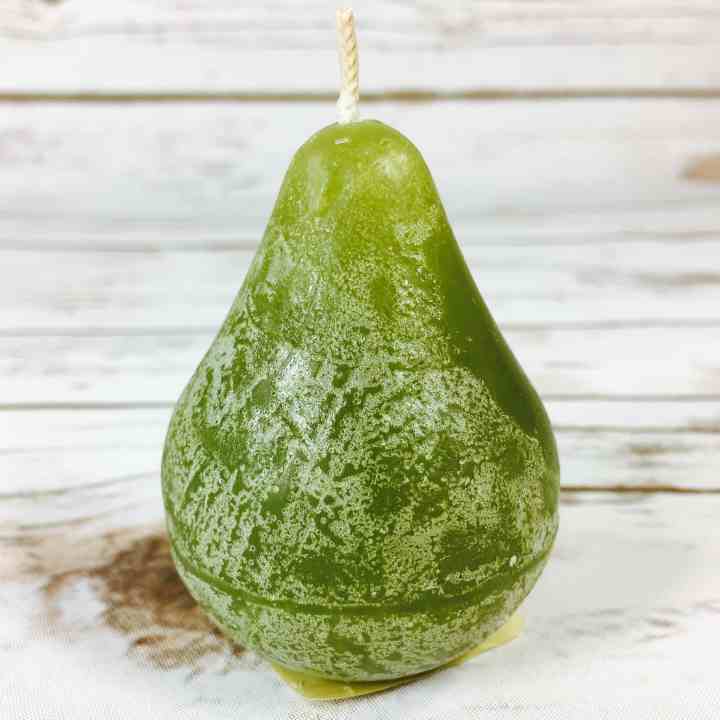 Vince Kitara candles are made out of food grade paraffin and have a distressed look that fits perfectly in the modern farmhouse style that is so popular these days. They are available in 30 colors and lots of scents but even the lemon scented candles are shaped like a pear!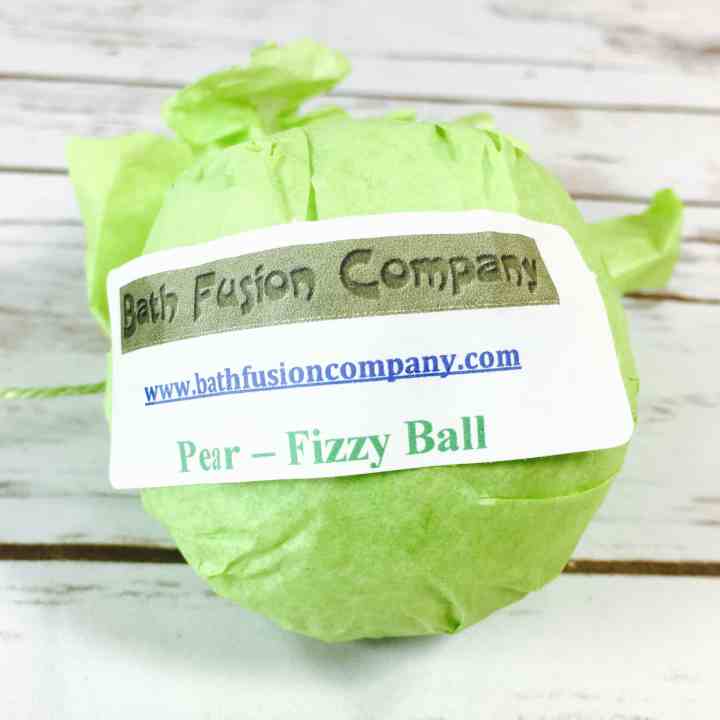 Bath Fushion Company Pear Bath Bomb Fizzy ($3.95) I linked to a margarita-scented bath bomb but you can choose pear in the drop down menu. The fragrance is described as "a refreshing scent that is fruity, juicy, sweet & scrumptious. (BB&W Type)".

This bath bomb is huge, the size of a tennis ball! It smells sweet and fruity, as described.
Nature Republic Real Nature Green Tea Mask Sheet ($1.50) There were two Korean beauty brands in this box (I received one last month too). I love K-beauty! The instructions were in English on the package – you just wash and tone your face, then place the mask on and wait 20 minutes for your skin to absorb some of the moisture. Gently pat the remaining essence into your skin when finished!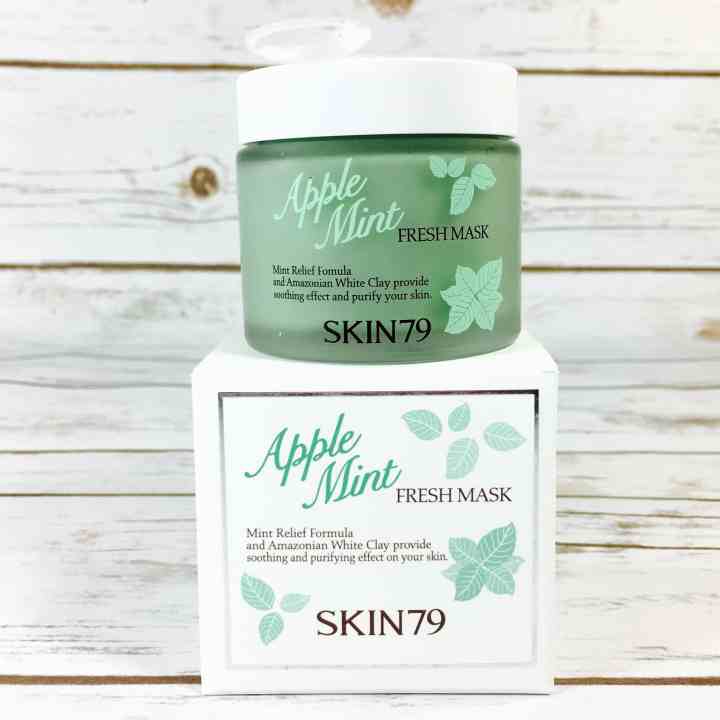 Skin79 Apple Mint Fresh Mask ($25.99) Skin79 is a new-to-me Korean beauty brand so I was very happy to receive this in the box! The instructions and ingredients were in English on the box. Spread lightly over cleansed face, leave on for 10-15 minutes, then gently rub it around before rinsing it off. It came with a plastic spatula for removing the product from the jar in a hygienic way.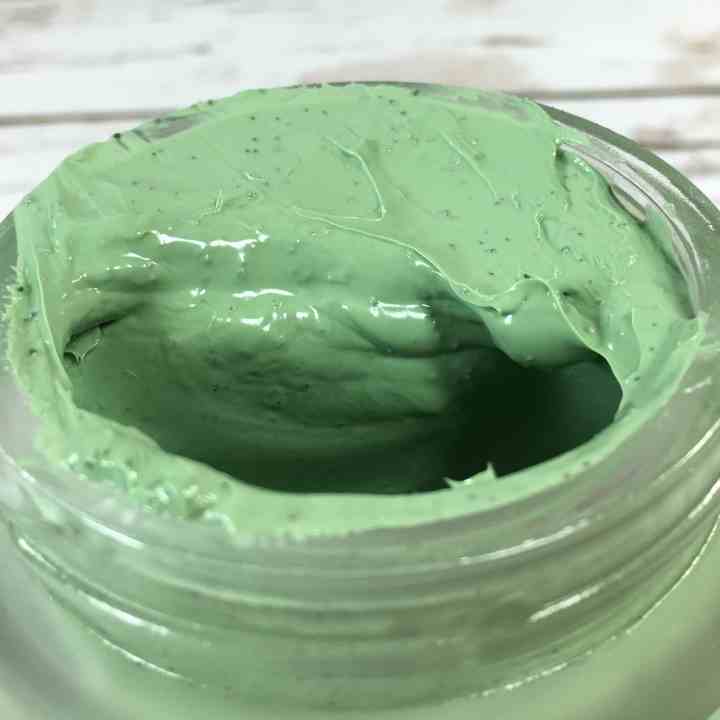 Ground apricot seeds provide exfoliation and kaolin clay draws out impurities. Argan and sweet almond oils provide moisturization. I expected this have a strong scent but it didn't and although it provided great exfoliation it wasn't too harsh and it didn't leave my skin tight and red like some clay masks. I was very happy with this product!
My featured jewelry item was in a drawstring bag.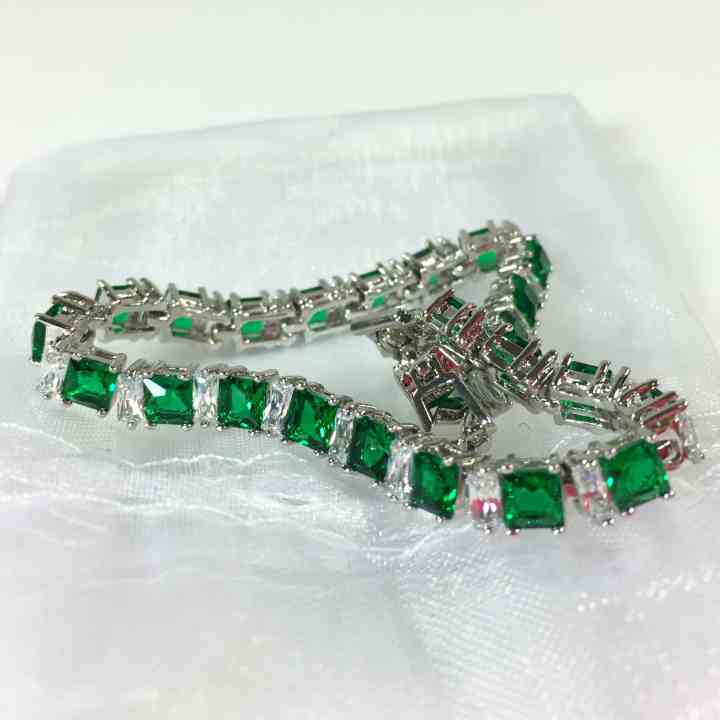 I received a bracelet!

I found a similar Emerald Green Tennis Bracelet ($36.27) on Etsy, although they are currently out of this color. I also found another one here ($17.10).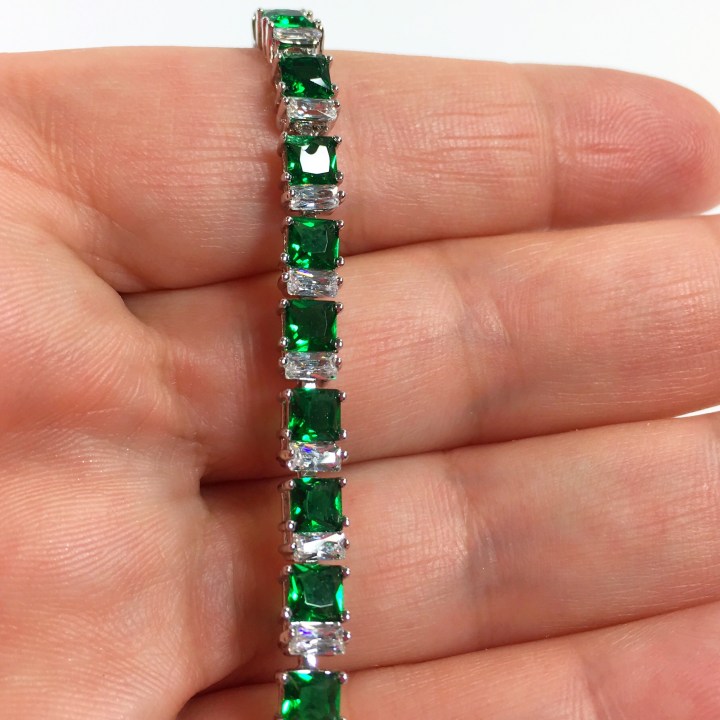 It is described as having princess cut and baguette cut cubic zirconia. It even has an extender on it!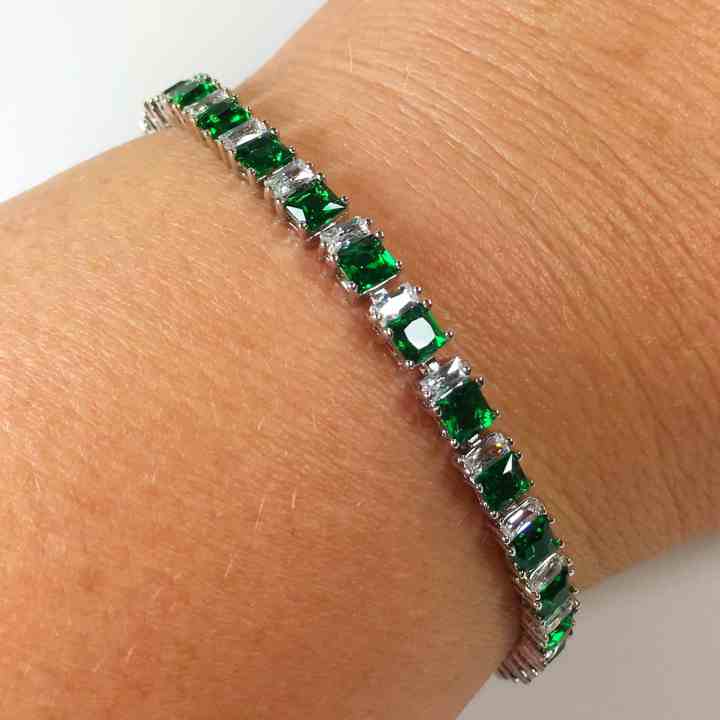 I love it! This is classy and simple yet looks pretty stunning! It fit well and was comfortable and I think it looks great!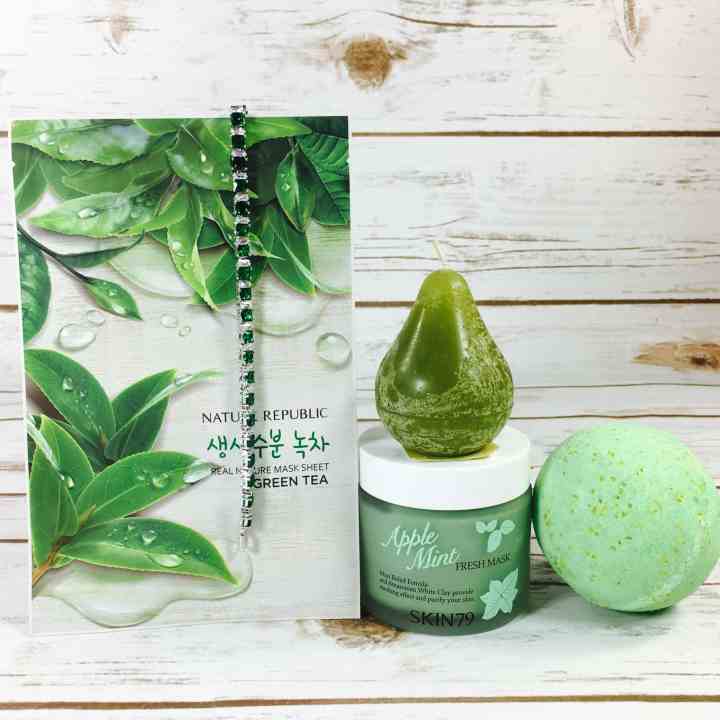 What a lovely box! I thought the bracelet was perfect and the scrub and mask are products that I enjoy using! The bath bomb will go to my daughter and the candle looks lovely whether lit or just sitting on a dish. This is my 3rd box and the presentation and products have been evolving for the better! The value was great too – somewhere between $50-70+ depending on where you pick up the products, their values were all over the place. If you like costume jewelry and accessories then check out Prims Way!
What do you think of Prims Way? Let me know which style fits you prefer in the comments!