Prims Way is a jewelry and lifestyle subscription box that lets you choose the style that you prefer from 4 different profiles. Prims Way is $35 a month.
Prim is a young woman that has always wanted to travel and live her life to the fullest. Now that the opportunity has presented itself, she wants to tell the world, as she goes through her life journey she will write and share the things that mean the most to her. Each month, Prim will choose a selection of jewelry that goes with her story that month. In each box, the subscriber will receive a piece of jewelry of their choice along with three other items that meant the most to her during this time. As Prim goes on her journey, she will blog and share all of her deepest thoughts.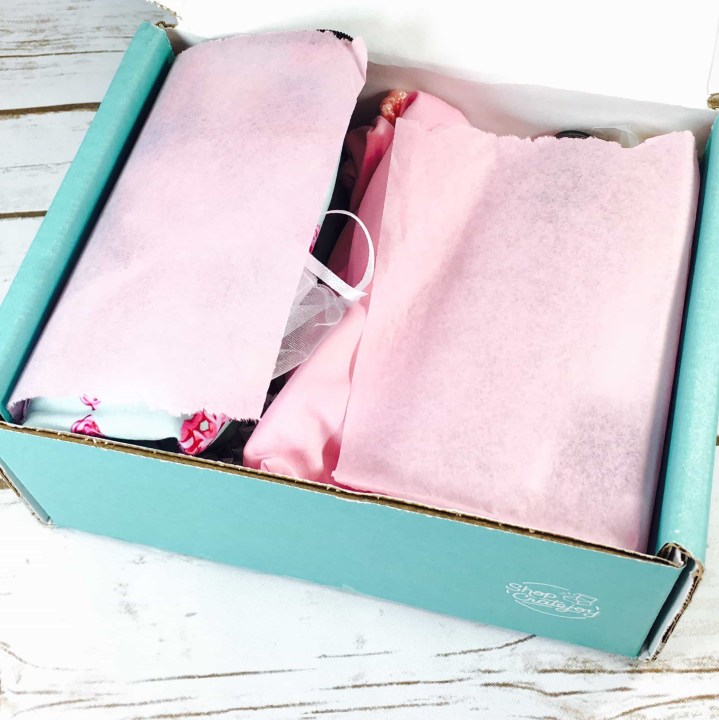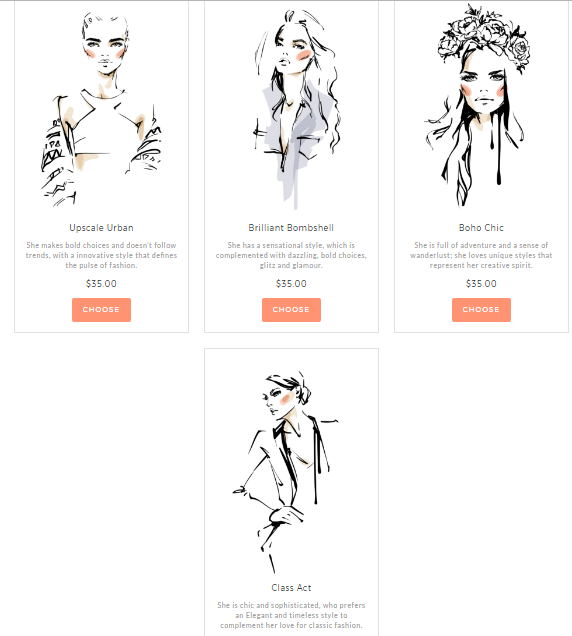 When you sign up, you can pick your desired style and ring size.
The theme for July was Grow Free Wild Flower and I received the Class Act box.
She is chic and sophisticated, who prefers an Elegant and timeless style to complement her love for classic fashion.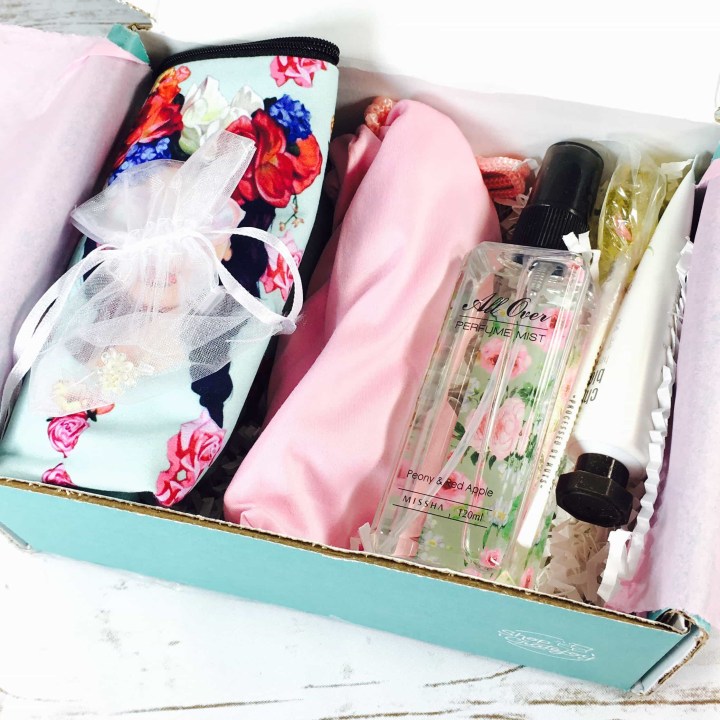 The items were wrapped in pink tissue paper and had white paper squiggles for cushioning. The presentation was lovely and feminine.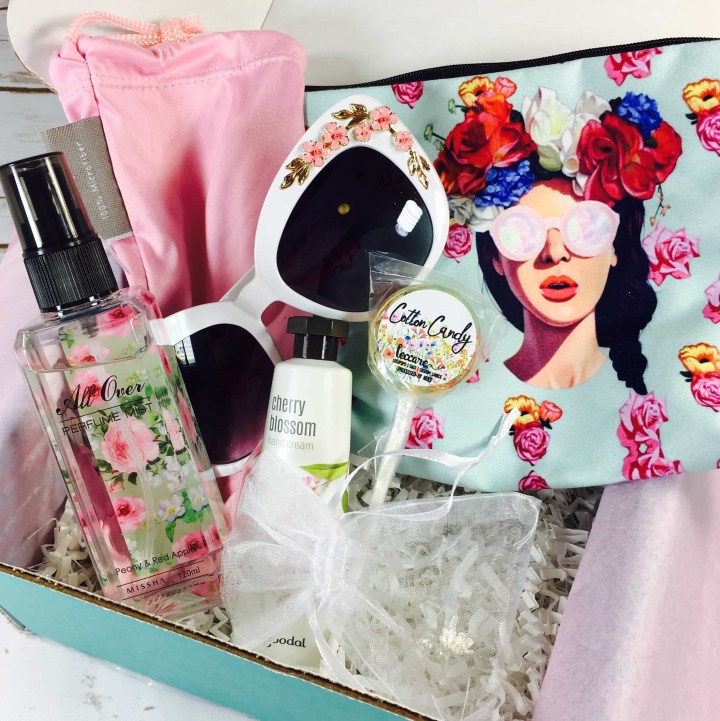 Everything in the box!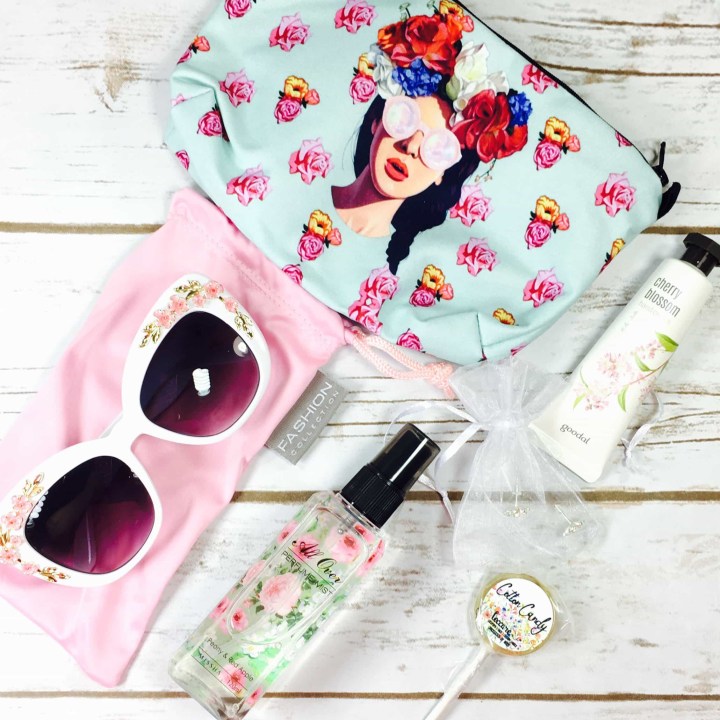 Pretty flowers were everywhere! My 19-year-old daughter peeked over my shoulder while I was unboxing and claimed just about everything!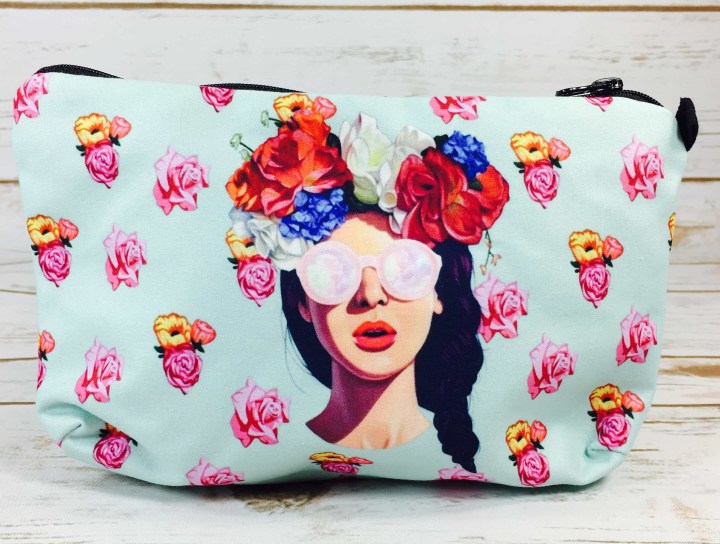 Hipster Girl Floral Cosmetic Bag This bag is adorable! Gemma said it reminded her of Lana Del Rey since the girl is wearing a flower crown. It is soft, colorful, feminine, and a little bigger than the usual Ipsy bag.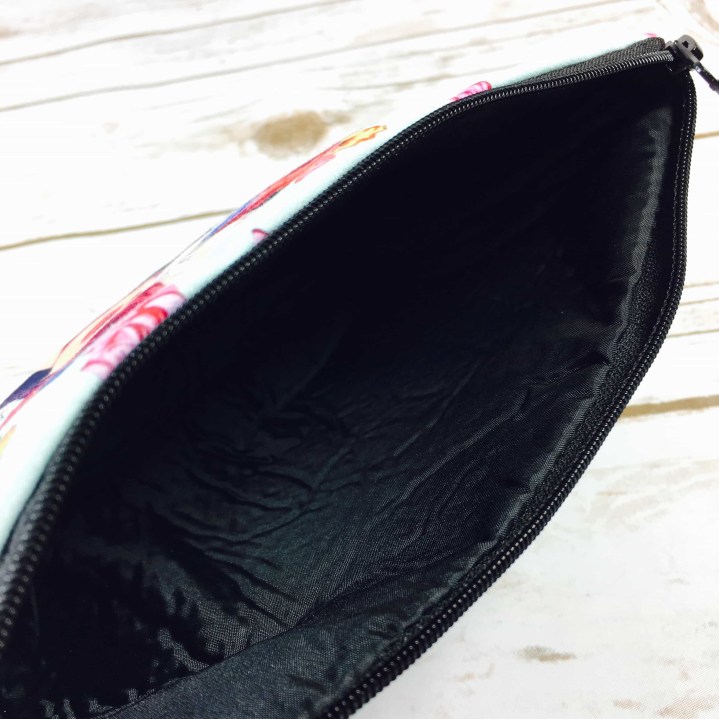 The inside is plain black. I really like this bag! A lot of times I receive bags that are kind of stinky but this one didn't stink, although it is stinkin' cute!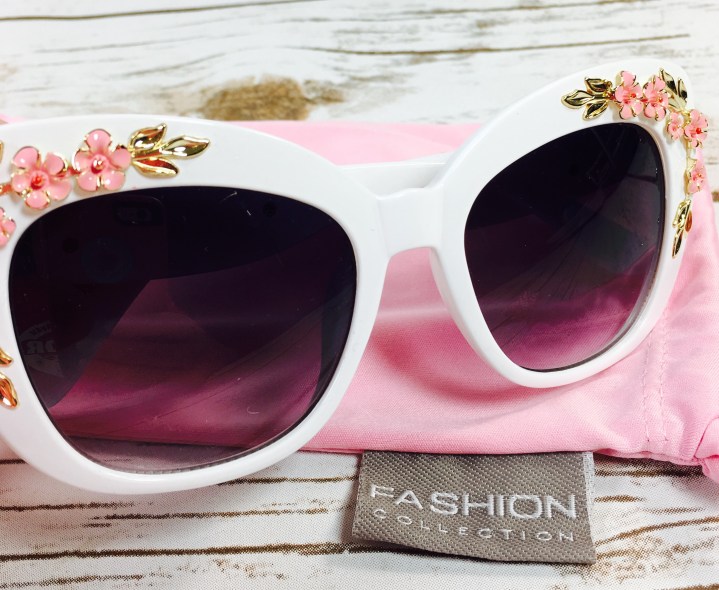 I couldn't find these Trendy Floral Carved Sunglasses online. I knew as soon as I saw them that they wouldn't work for me and I looked like an alien as soon as I put them on. However, I knew they would be PERFECT for Gemma, and sure enough, she asked if she could have them and they looked adorable on her. The glasses came with a microfiber pouch for safekeeping.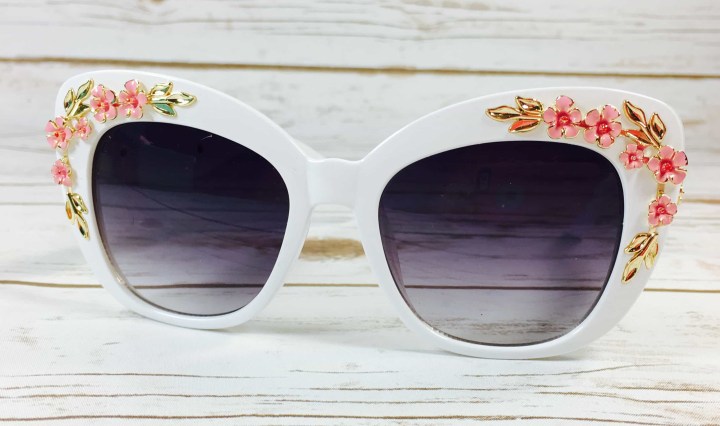 The glasses are white and have a raised floral design on the front and even on the arms of the glasses.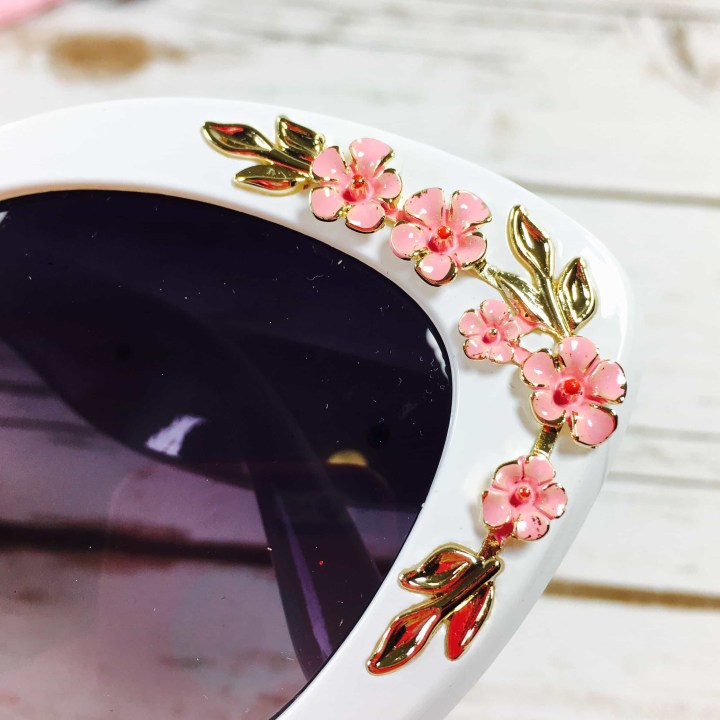 The flowers are pink with gold-tone accents and are screwed in for stability. The glasses are surprisingly sturdy!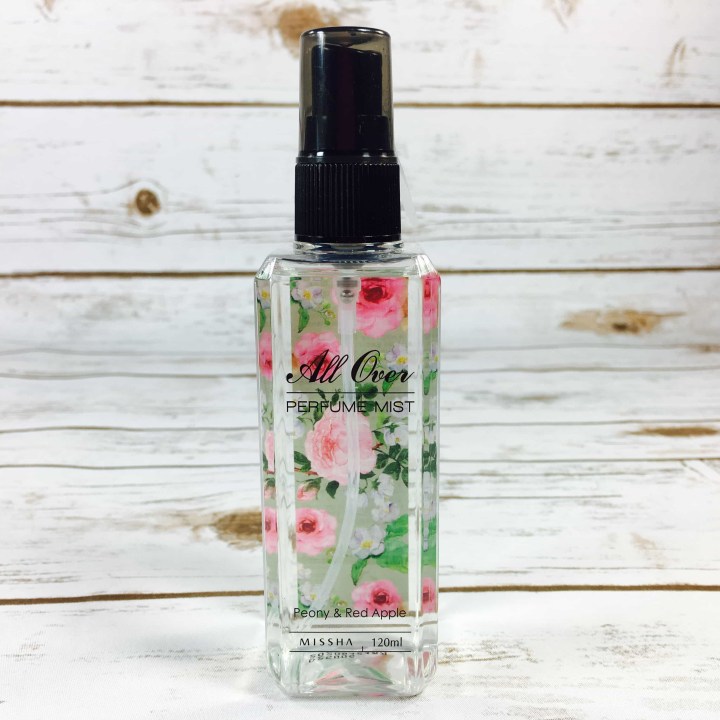 Missha Peony & Red Apple All Over Perfume Mist Most of my boxes have contained Korean beauty products, such as this all over body spray. The scent is soft yet bold, with musk notes and not overly sweet. I would spray with a light hand at first.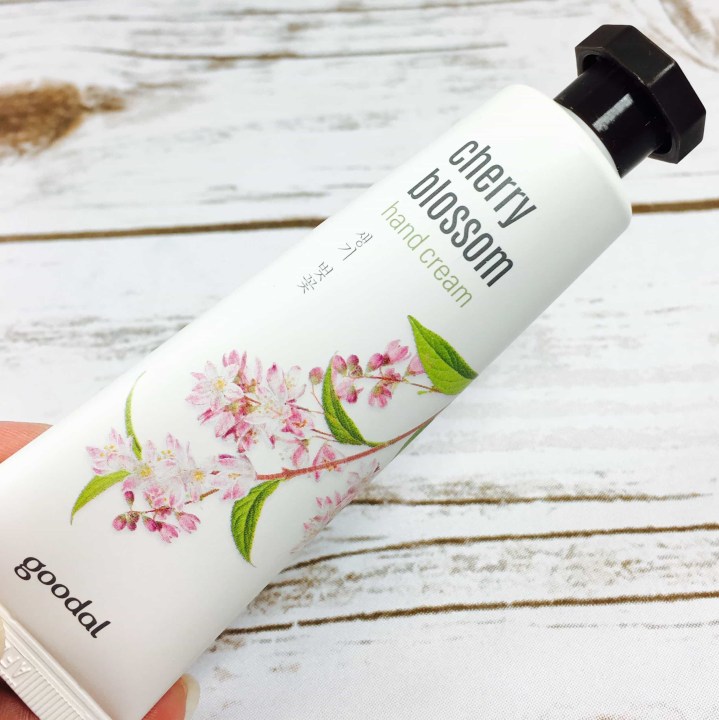 Goodal Cherry Blossom Hand Cream is also from Korea and has a pleasant floral fragrance and isn't greasy, perfect for my purse makeup bag (which will soon be replaced with the one shown above!).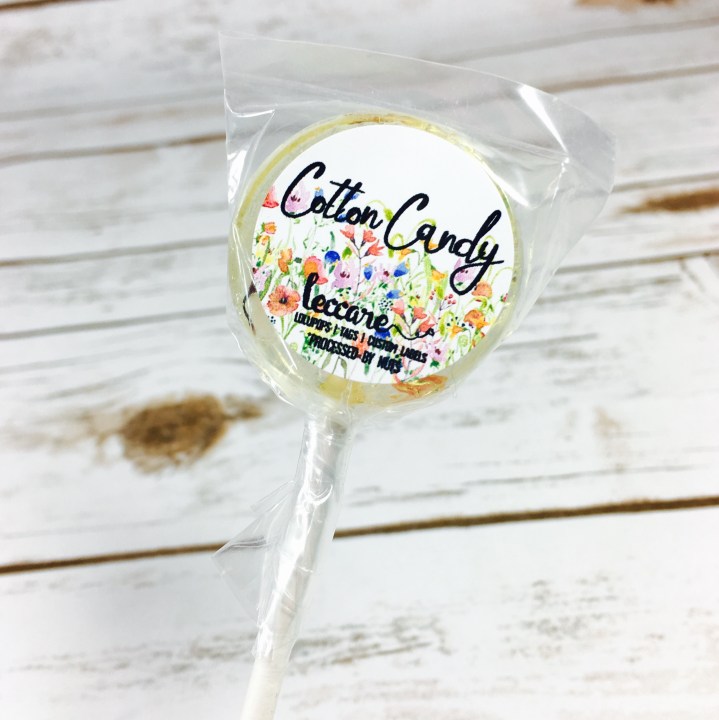 Leccare Lollipops in Cotton Candy I love the tagline from this Etsy site: "Lollipops are not just for kids anymore!" 
This is just adorable, it even has little flower petals inside! The lollipop tastes sweet but not fake and I think this was a cute, unexpected treat.
I received a pair of Floral Earrings. There is no info on the earrings and I don't have pierced ears so I will pass these simple yet lovely little flowers to my younger daughter who liked them as soon as she saw them.
What a lovely box! This is a cute jewelry and accessories box but it's also so much more. The curation was perfect and each item went with the floral theme exceedingly well. I love the fact that the beauty products have all been from Korea, where packaging can be a work of art, not to mention that I enjoy K-beauty. Maybe the items are a bit young for me but the quality is very nice, not cheap, and if I can't use an item I have two girly girl daughters who can. If you like costume jewelry, K-beauty, and accessories then check out Prims Way!
What do you think of Prims Way? Let me know which style you prefer in the comments!