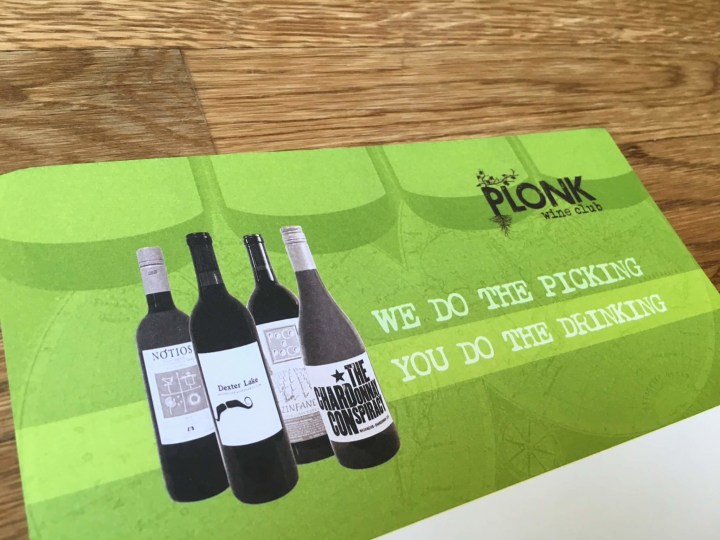 Plonk Wine Club is a wine subscription box offering 2, 4, or 12 bottles per month in either a red, white, or mixed shipment. Plonk specializes in curated artisanal, small batch, rare, and sustainably grown boutique wines.
July! Midsummer for those of us in the South, where school starts alarmingly early in August. July is a great time to drink nice wine in a casual setting, like, say, the pool on a Friday night. Let's hide those glass bottles in the cooler and do it!
This month, I received the 2-bottle mix. Plonk prides itself on finding small batch, organic, and other interesting wines that you might not discover on your own. Each wine comes with informative tasting notes and recipe ideas, and you can get full recipes at the Plonk website.
DEAL: Save $10 on your first box! Use coupon code NEWMEMBER.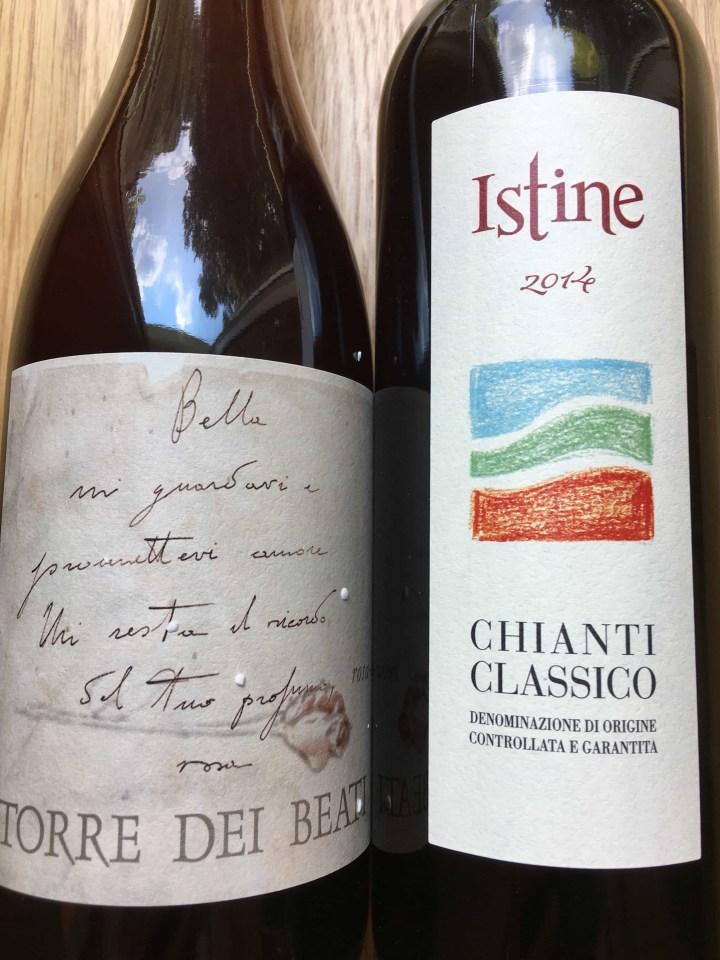 It's #sayheyrose all the time around here this month. First up is the 2016 Torre Dei Beati Cerasuolo d'Abruzzo Rosato.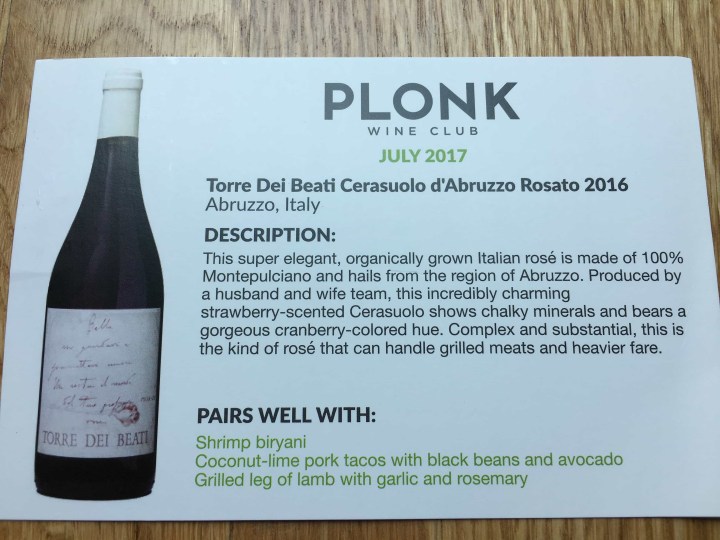 Most of the rose we drink comes from France, so it's fun to try an Italian one. Cerasuolo is typically the rose version of Montepulciano d'Abruzzo, and this one is 100% Montepulciano, rather than the 85% you often see.  The wine is a beautiful strawberry bubblegum color, with a slight berry nose and just a hint of sweetness. It is light in body, though slightly heavier than a Provincial rose. The flavor leads with berry and then shades into more complex cherry/pomegranate notes. It finishes cleanly and with a bit of mineral that wipes out any possible sweetness and leaves you ready for another sip. This is a nicely balanced rose that is a bit different than what you've probably been drinking this summer. The Torre Dei Beati is a lovely wine for drinking now, and it can definitely extend your rose season into the fall with its heavier body and complexity. We really enjoyed this with our club sandwiches, and it would also be great with seafood or light grilled meats. Drink it chilly but not icy.
Our next wine was the 2014 Istine Chianti Classico.  Two Italian wines this month, cool.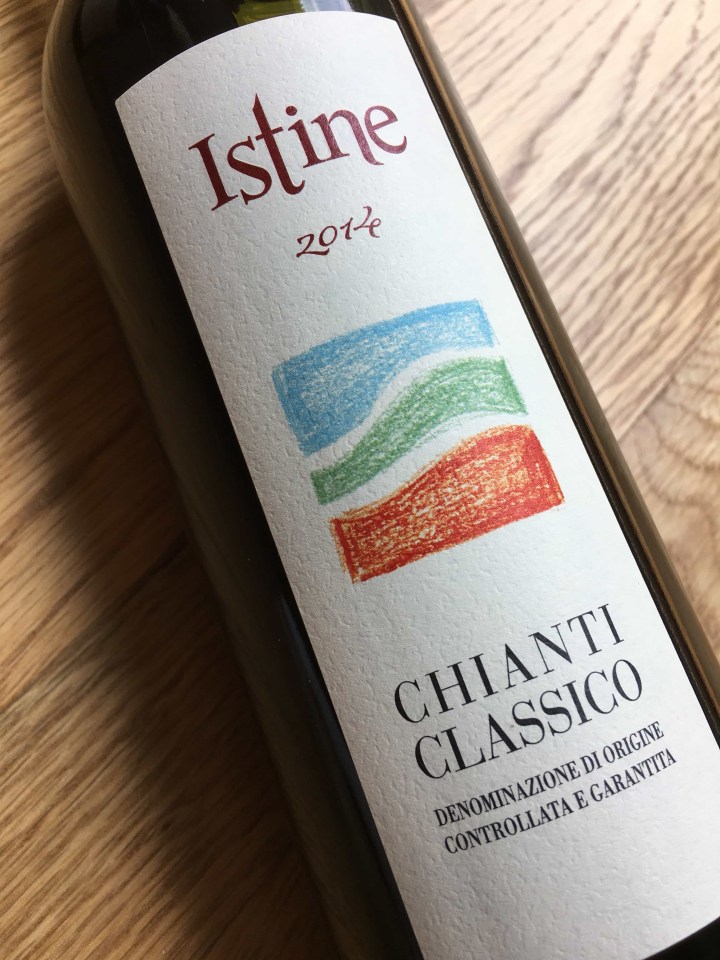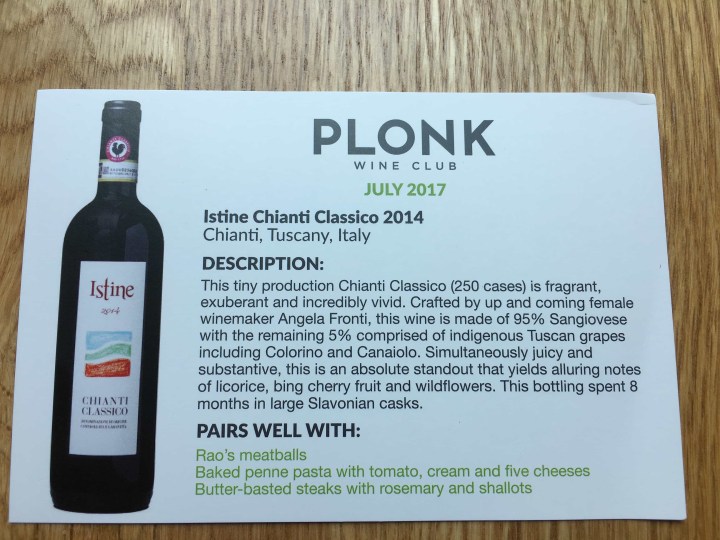 Loyal readers (hi, mom!) will know that I have a soft spot in my heart for Chianti, which used to be bad but totally isn't anymore.  I love the tannic tartness of the Sangiovese grape, and good Chianti is a pleasure to drink.  This Chianti is a small-batch production of the lighter, fruitier variety than what you might get at an Italian restaurant.  The wine is a pretty ruby red in the glass and has a strong nose of. . .well, chianti–dark fruit and anise.  It has a medium weight and hits you right off with that bright cherry flavor, which quickly moderates into spicy anise and then finishes with light tannins and a bit of oak.  I would have liked a touch more tannin to this wine to balance the fruit, but it was a nice, light red that would go well with lightly grilled beef or, naturally, pasta.  Drink it at cool room temperature.
And that does it for July. I enjoyed our tour of Italy! The summer-was-fun-but-now-it's-too-much days of August loom before us. Wine will make it better! I can't wait to see what we get from Plonk next month.
What do you think about Plonk? What's your favorite summer wine? Tell us in the comments below!