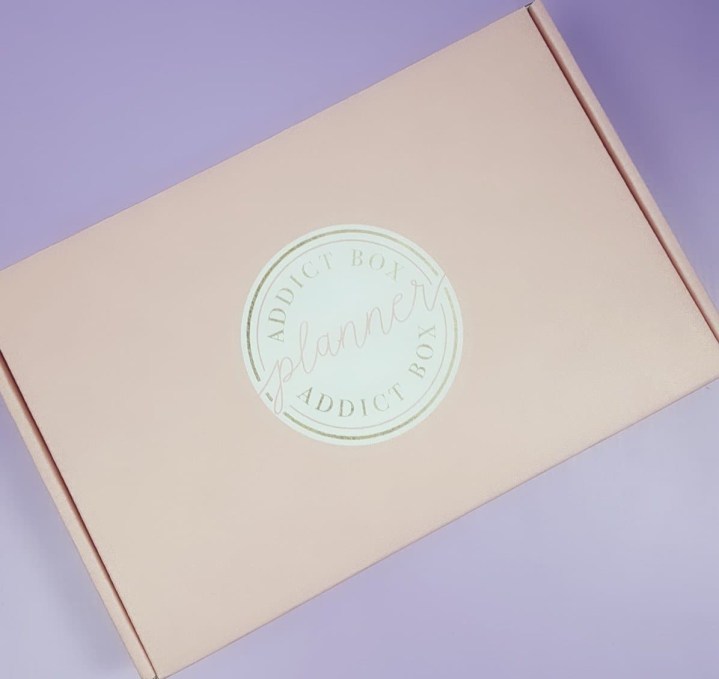 The Planner Addict Box is a monthly subscription box for planner decorators. The box is filled with planner products you can use for any type of planner. You can expect products from well-known designers, Etsy shops, and Planner Addict Box exclusives. Planner addict has had a lot of exclusives recently and then things created just for them from Etsy shops.
UPDATE: The Planner Addict Box recently increased their prices. Price now starts at $20 ($15 before). Thanks Agnes for the heads up!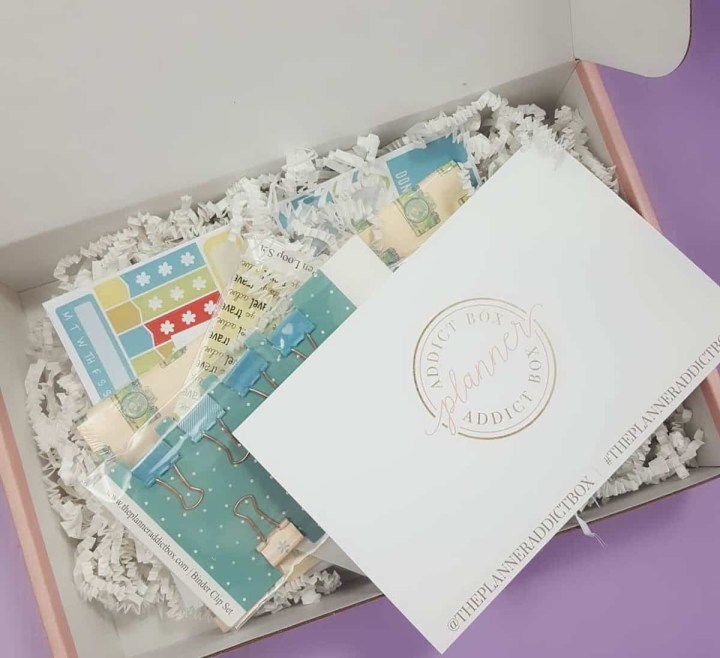 The boxes are full of squiggles to hold all the goodies inside without too much moving around during transit.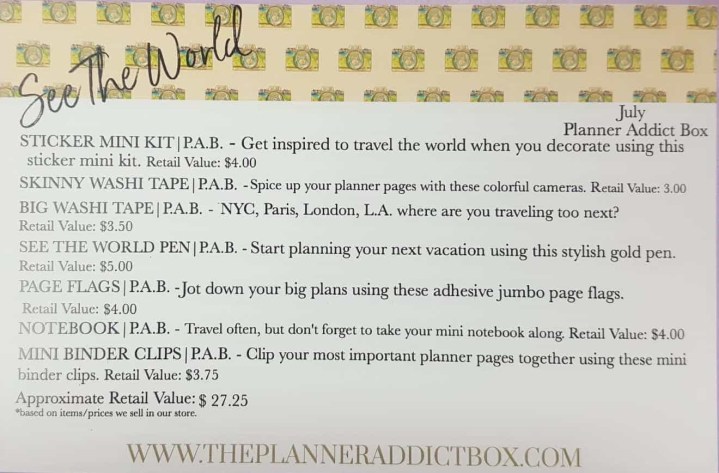 The theme for my July box is "See the World." The info card tells you a bit about the items in the box and then any links for collaboration stores. This is the perfect box for me since my regular job is a travel agent and I'm getting ready to take a cruise. I couldn't wait to really dig into what all they included.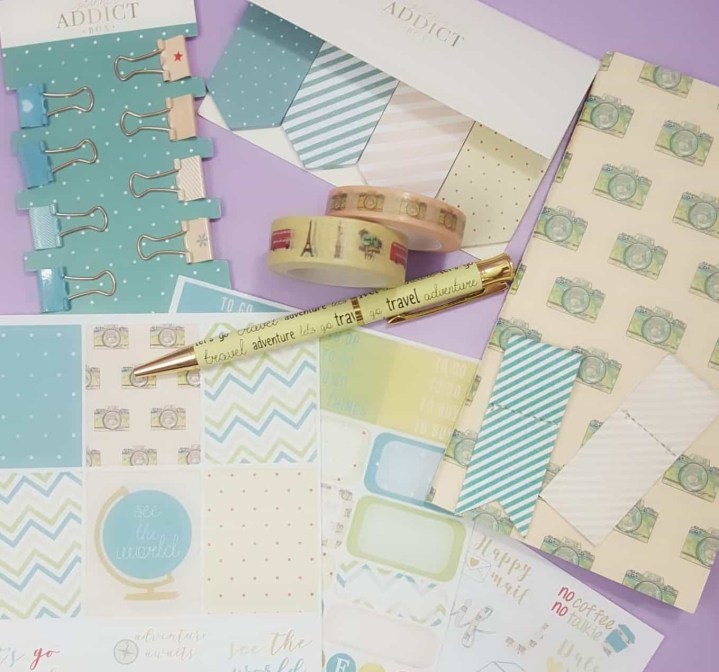 Everything included in my July box.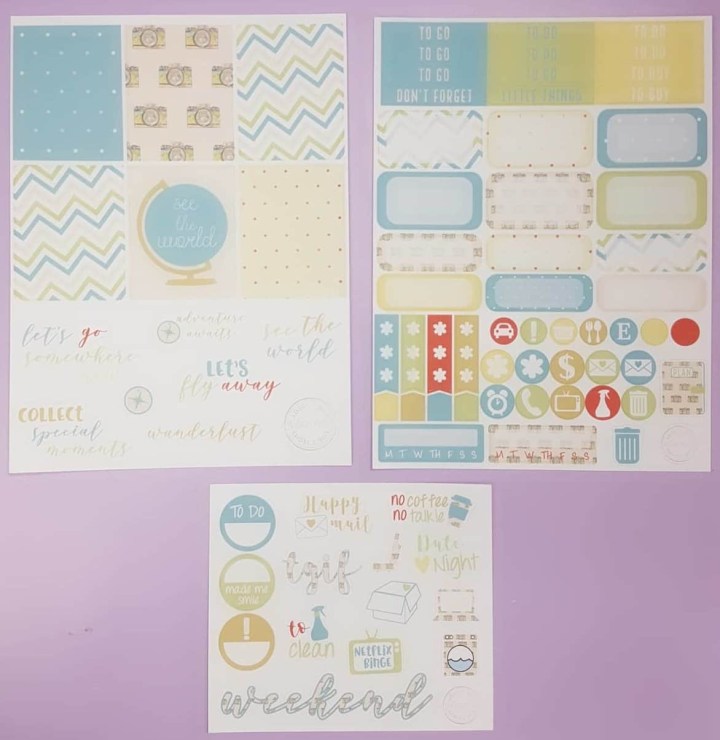 The mini sticker kit for this month. I love how Planner Addict sends a sheet of basic everyday use stickers and then a sheet and a half of more theme specific ones. The colors always coordinate and make great layouts.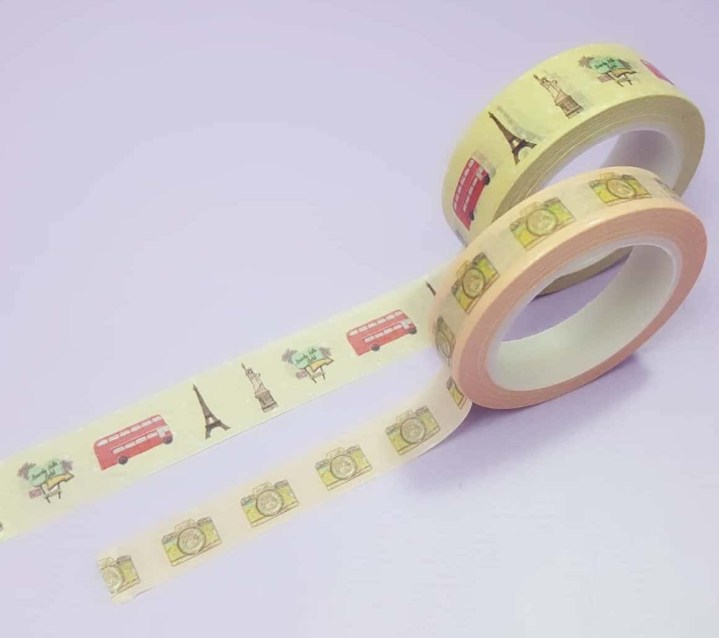 This Washi is gorgeous! I can't wait to use it not only in my personal planner but also my work notebook and then to seal up cards and notes to go to  my clients. I love the different sizes they sent and the pictures are perfect for travel.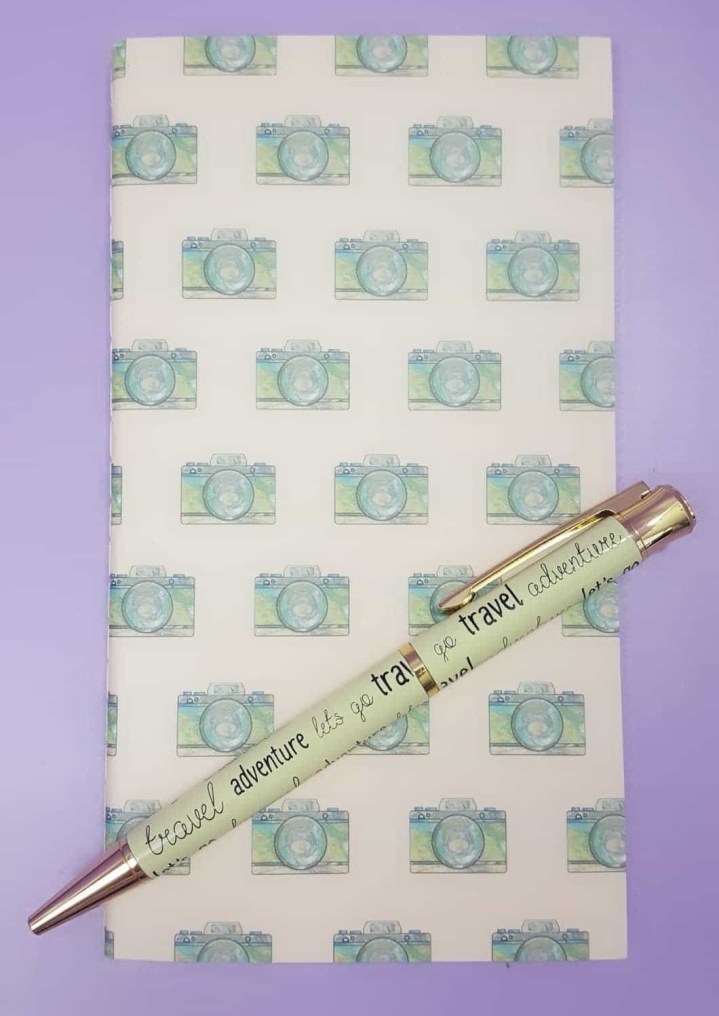 Eeehhh, this pen is my new daily pen. It is the perfect pen for a travel agent and so great that Planner Addict sends a new pen each month since we are writing so much in our planners. This notebook has plain pages and is already in my to-go bag so I'm ready to makes notes when I need to.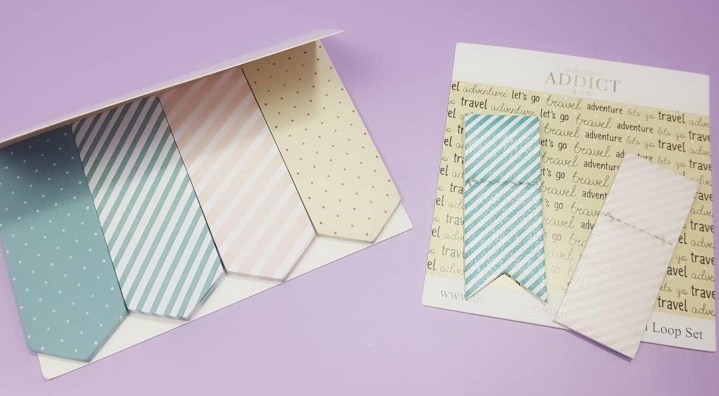 The page flags this month are really big and different from what Planner Addicts has sent before. I like to use these to mark pages and to make notes of things that I need to check back in on so the larger size will come in handy. The other pennant items are pen loops. I've not gotten these before and it took me a minute to figure them out but they are double sided tape that you can attache to anything you want so that you can slide your pens through the loops off the side. What a great idea and I need to decide on the perfect notebook or planner to attach these too.
A set of mini binder clips that coordinate with the stickers this month. These can be use to clip your most important pages together or as I will probably do use them to clip things up on my display wall. The colors are stunning and the patterns so perfect for late summer days.
Planner Addict Box sent the perfect theme for me this month. The colors are so serene and travel is something I talk about every day. I'm going to use these on a page for one of my upcoming trips. I love getting my box each month and using my office and planner goodies through out the month. I can't wait to see what theme they have for next month and what exclusive goodies they send my way.
Have you tried Planner Addict Box?