Nerdy Post is a subscription that sends original, hand lettered stationery, posters, prints, stickers, and other paper ephemera around a different theme each month! Not into that month's fandom? You can easily skip your shipment. While most items are created by Alexis Lampley, the owner of Nerdy Post, they've been including items from other artists and shops, too!
They now have Nerdy Tees, too, a matching shirt subscription. You can now add-on the tee to this subscription.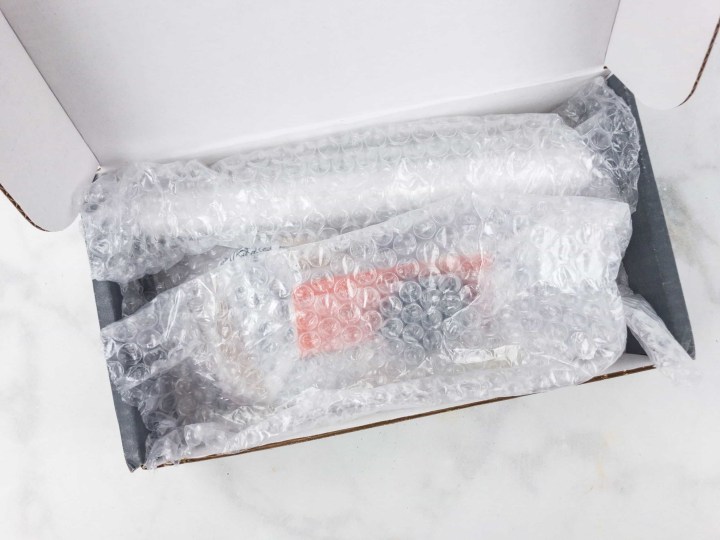 Everything is packed nicely into a box to protect all the contents.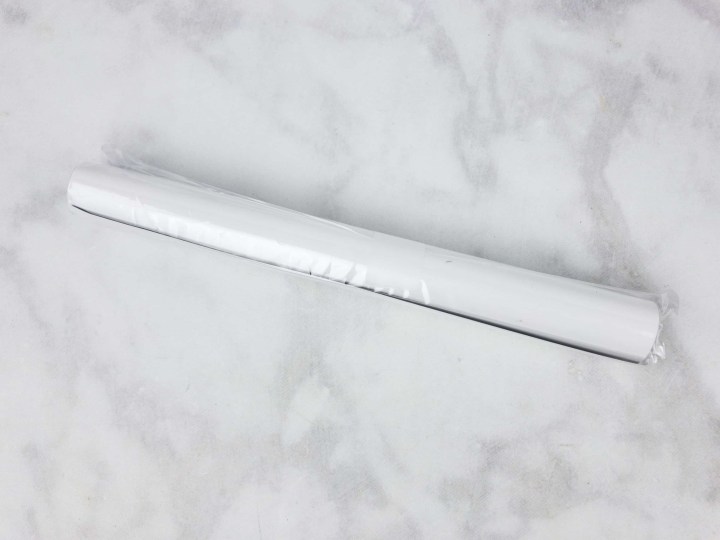 DEAL: Save 10% on your first month of Nerdy Post! Use coupon code NERDYNEWBIE. Does not apply to Nerdy Tees box or combo.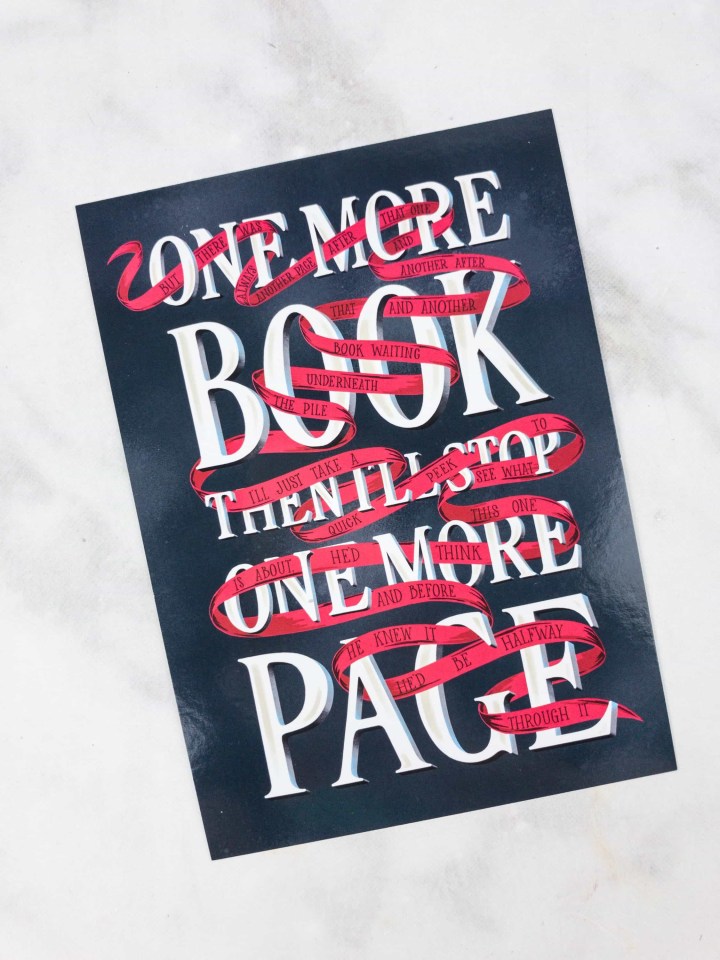 The theme for June is "One Year Anniversary!"
The information card gives you a list of all the items in the box and a bit of an idea into the creation process.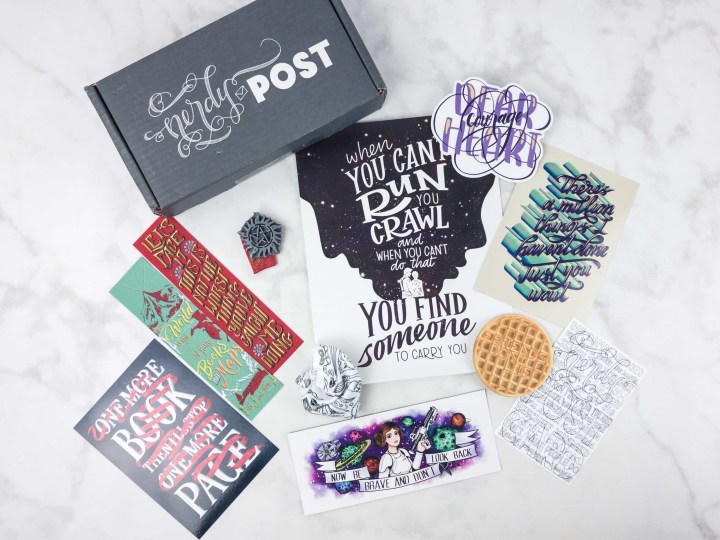 Everything in my June box! Happy anniversary, Nerdy Post! Instead of a single theme the 1 year theme is all the favorite fandoms.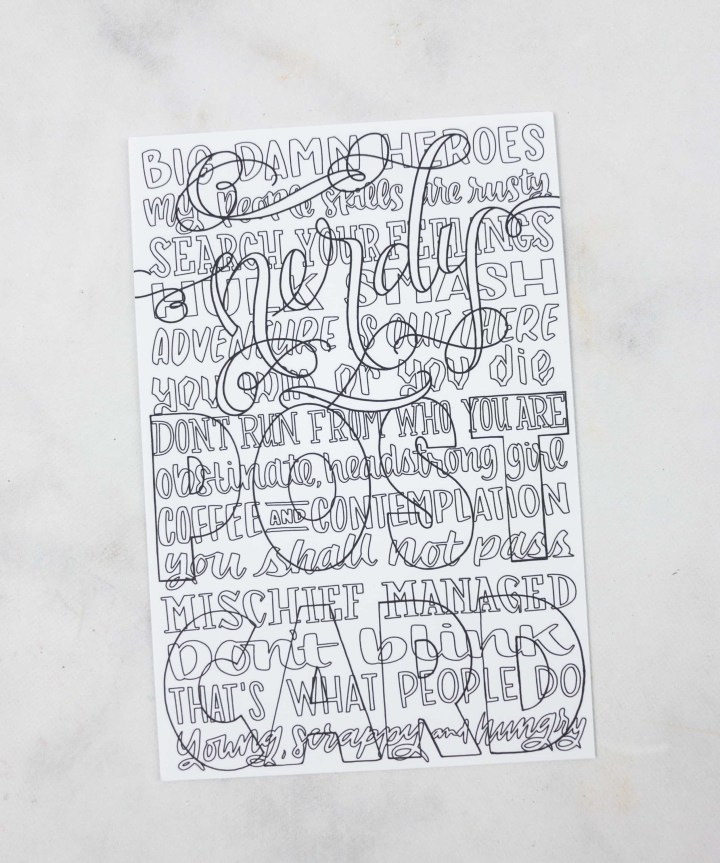 Color-In Postcard – A staple in every Nerdy Post package! This month's postcard contain iconic words and phrases from different books, series, and fandoms. There's something from Harry Potter, Hamilton, Star Wars, etc.! Which was the first one you recognized?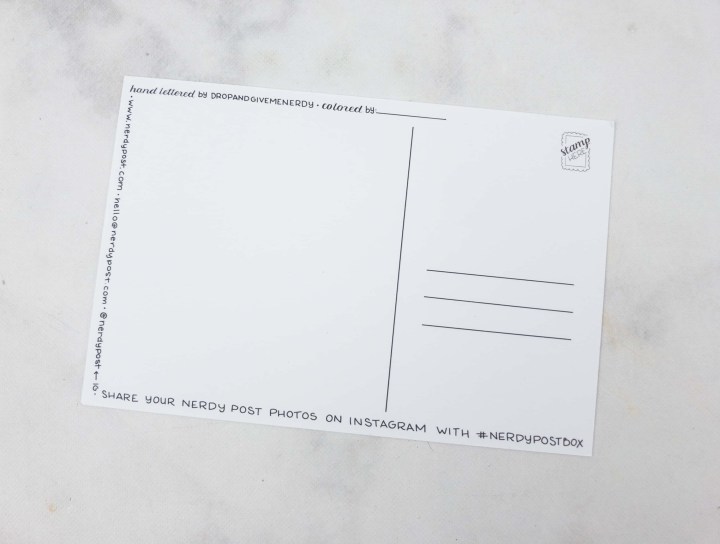 You can write a message on the back and give it to someone, or just keep your pretty postcard for yourself!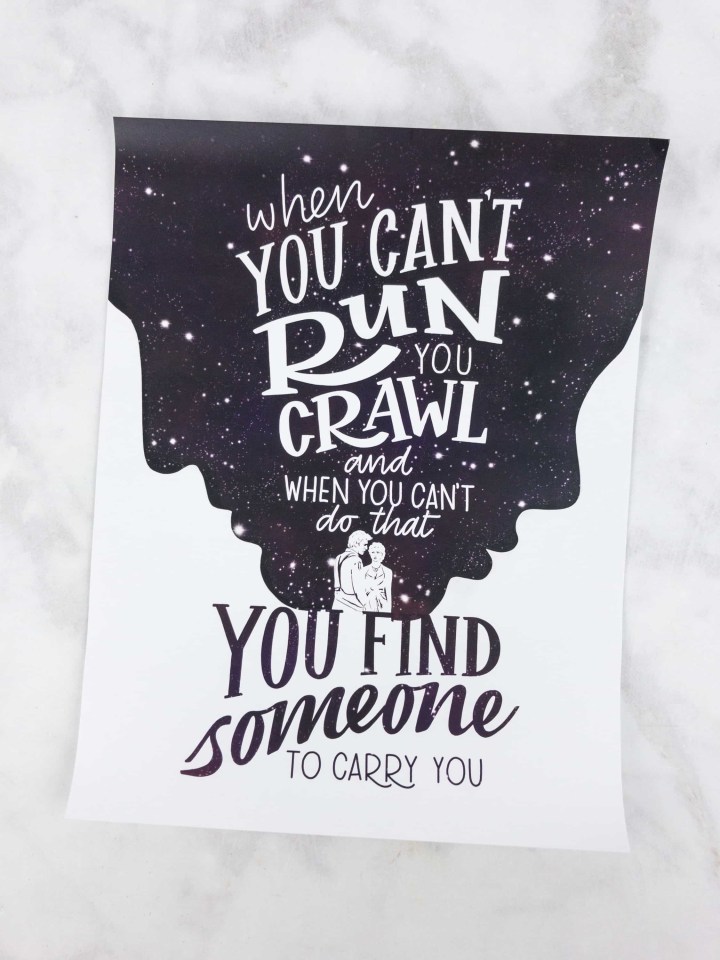 Firefly Print – A heartwarming quote incorporated beautifully in a galaxy-inspired print. The people featured on the print are Mal and Inara, two characters from the popular sci-fi TV series set in the year 2517.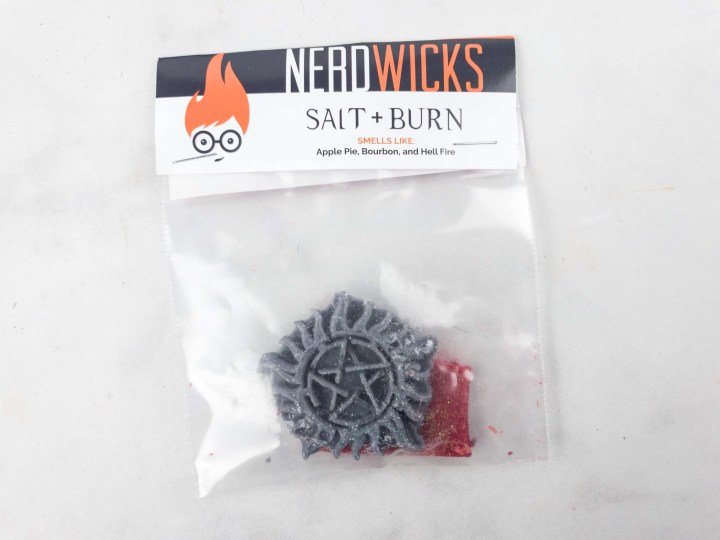 Nerd Wicks Salt & Burn Handmade Soy Candles & Wax Melts – Any Supernatural fans out there?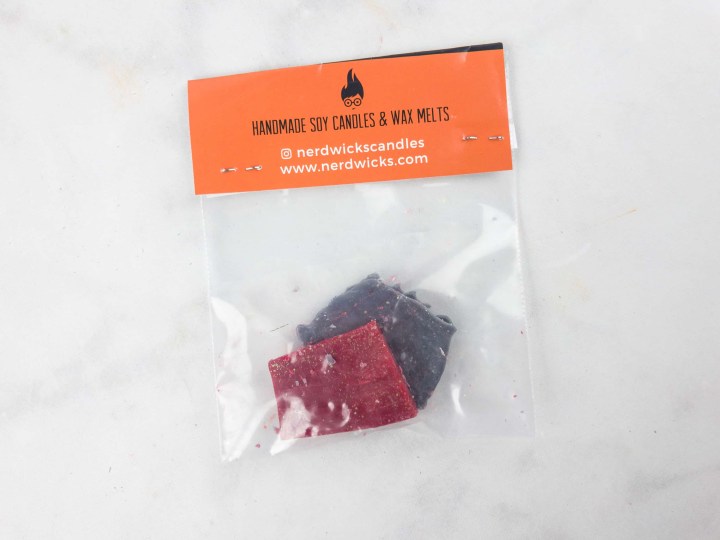 This wax melt has a scent exclusive to this month's box. If this is how Dean smells, then he smells so good! Not a surprise to my husband at all. If someone made it, he'd buy a Dean fragrance.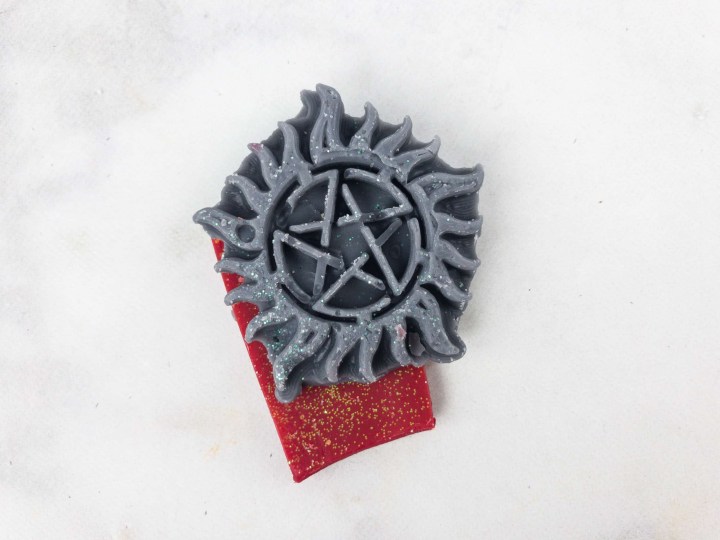 A closer look! The wax melt was shaped like an anti-possession symbol.
Stranger Things "Friends Don't Lie" Waffle Coaster – Friends don't lie. Friends do series marathons and enjoy drinks together.
Made of cork! It would've been nice if we received a pair so I can share it with a friend.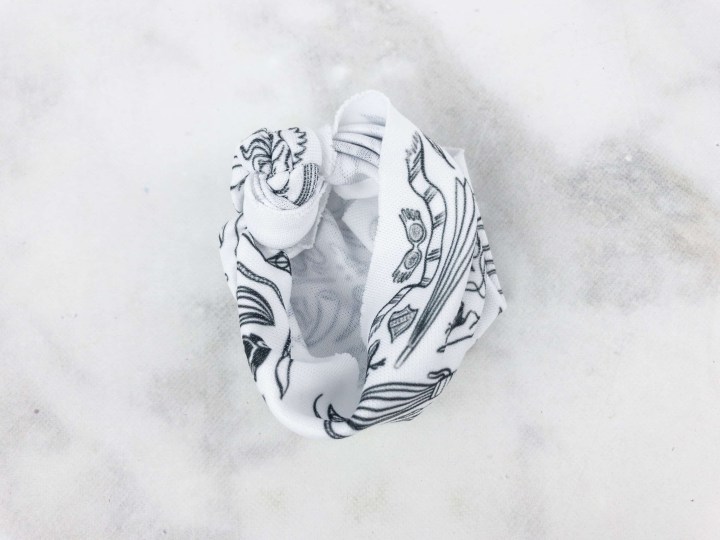 Harry Potter Bracelet – A knot bracelet with Deathly Hallows references!
The curator herself designed the fabric.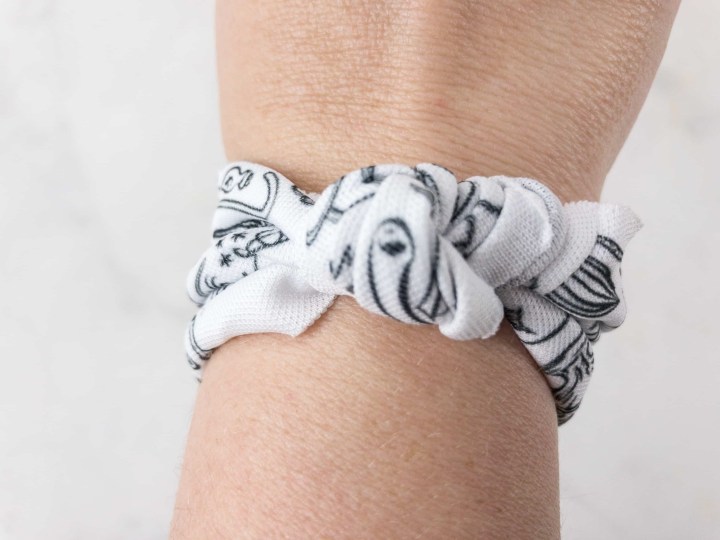 Here's how it looks like when worn.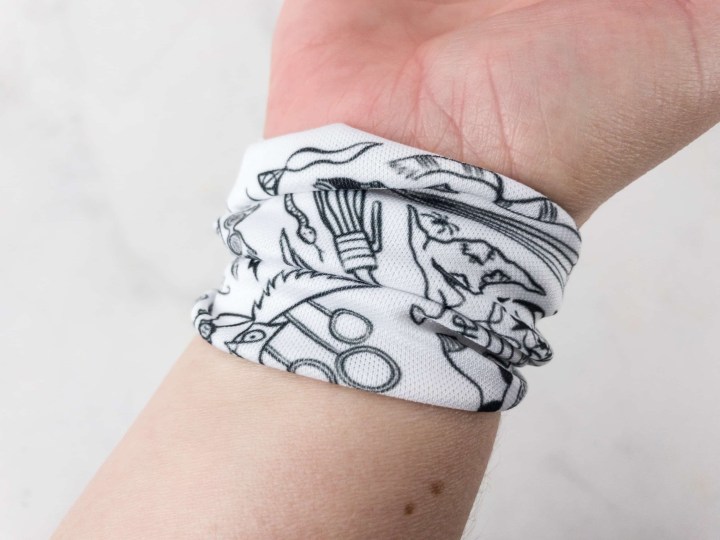 The fabric is nice too. Perfect for both kids and adults – might be fun to color in with fabric markers, but it's hard to see the designs with the knot bracelet design.
Narnia "Dear Courage Heart" Quote Sticker – A classic C.S. Lewis quote turned into a lovely sticker.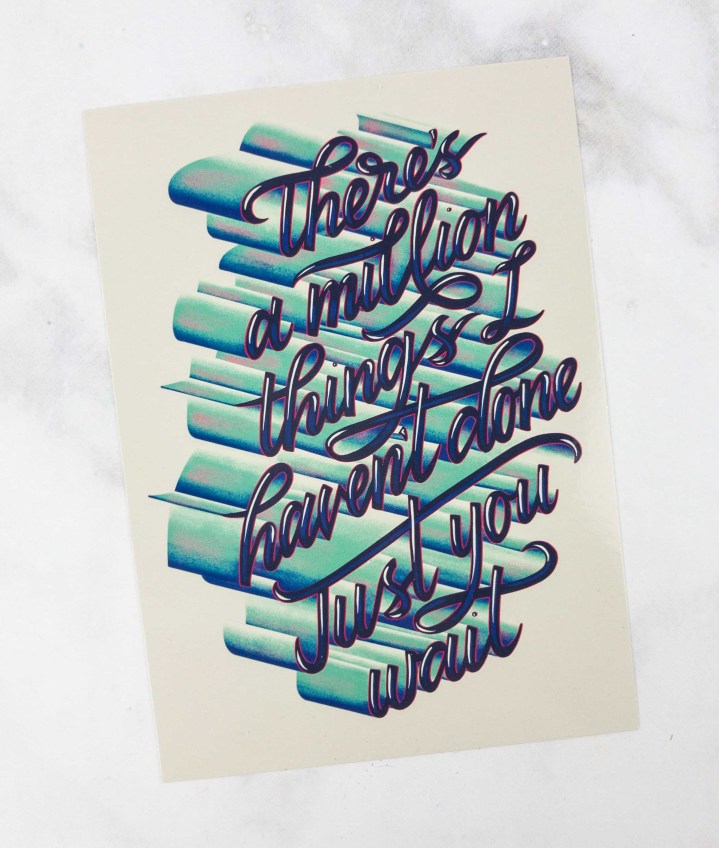 Hamilton Quote Mini Print – The 3D effect on this print is awesome!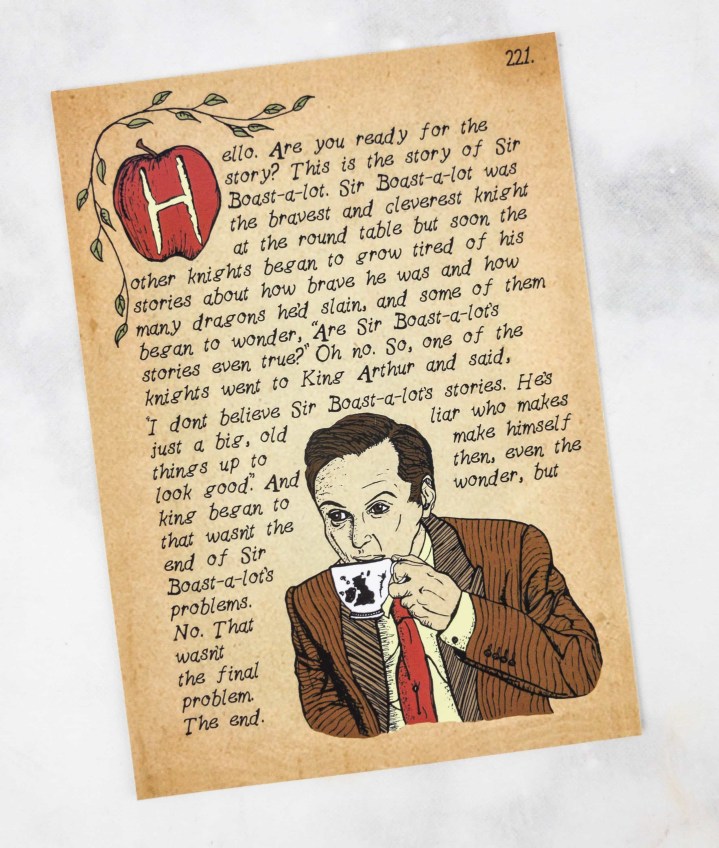 Sherlock Mini Print – Don't you just love this book page style print? I would look good framed and displayed at a home library.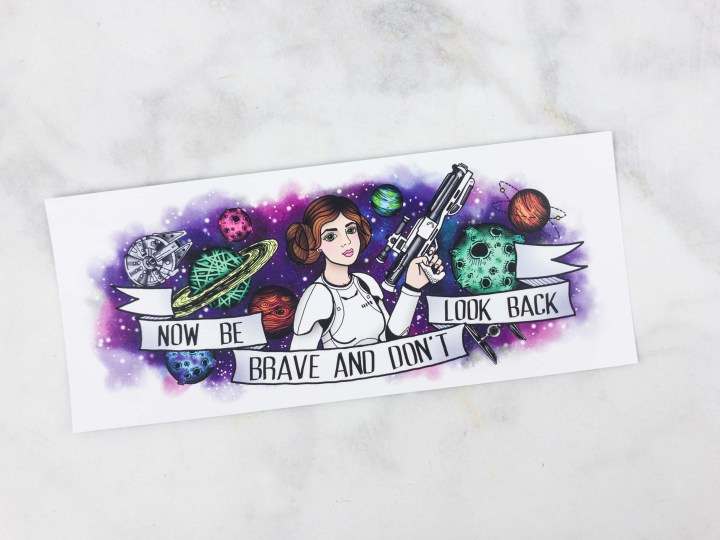 Star Wars Bookmark – This bookmark screams girl power! It features a Leia-inspired illustration wearing Stormtrooper gear and a quote from Shmi Skywalker.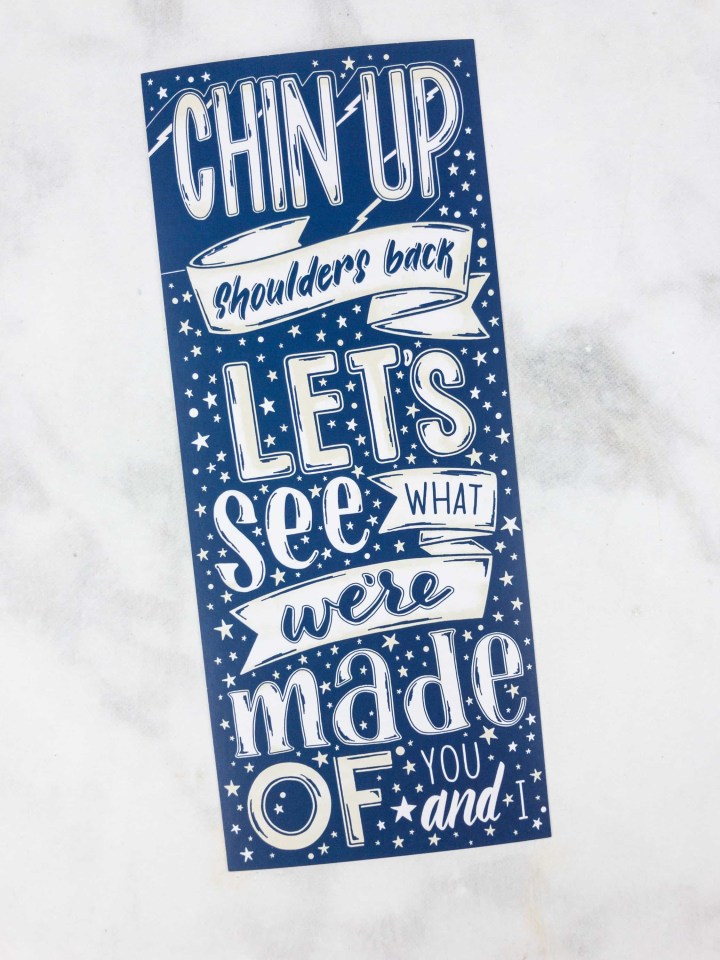 Doctor Who Quote Bookmark – We could always use an encouraging quote on a bookmark. Those little stars make it look so cute!
Tolkien Quote Bookmark –  Do you remember who said this in The Hobbit? It's Gandalf!
Marvel Iron Man Bookmark – The colors and the design definitely remind me of Iron Man.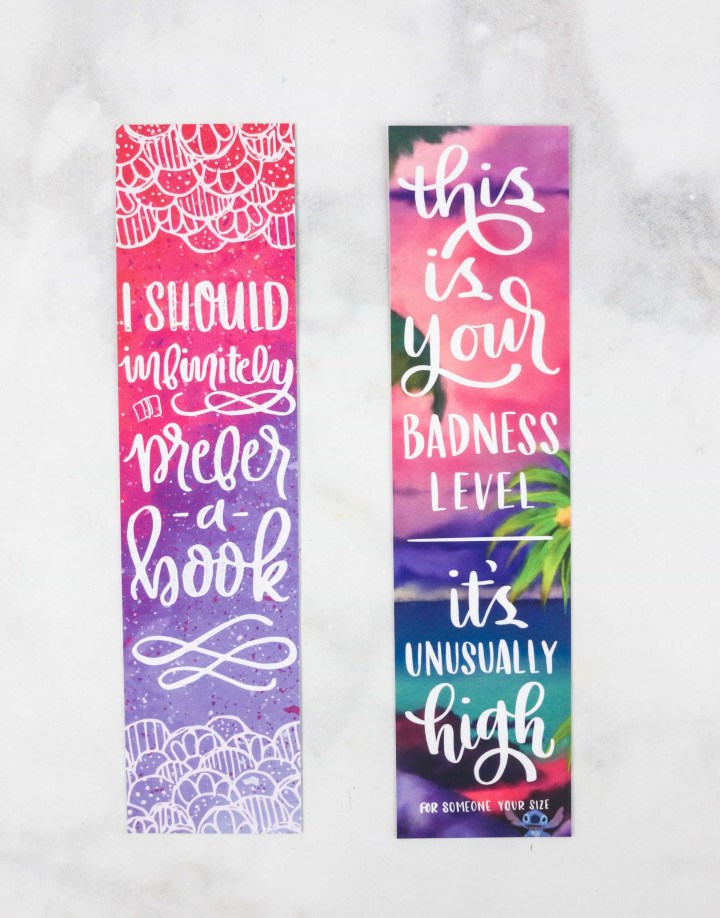 Pride & Prejudice Quote Bookmark – I like the girly colors and calligraphy-esque font! The quote was said by Mary Bennet to her sister and I couldn't agree more.
Disney Lilo & Stitch Quote Bookmark – This bookmark is just too adorable. Lilo & Stitch are kinda underrated, but they deserve all the love!
Can't stop nerding out with Nerdy Post! The prints, stickers, and bookmark they send are always so impressive. This anniversary box had a nice mix of classics and fan favorites. Again, happy anniversary, Nerdy Post! Looking forward to more fun boxes and themes!