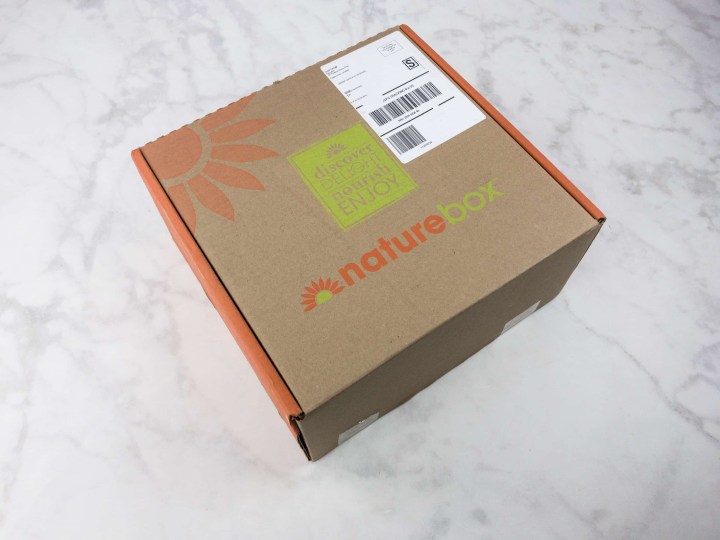 NatureBox is one of the longest running monthly snack subscription boxes, and we are still subscribing! They've recently updated their subscription model – subscribe to their monthly club for $5 per month, and then buy the NatureBox snacks you need at really low prices. The monthly membership fee is applied to your purchase, and rolls over, too!
All NatureBox snack meet these criteria, and many are vegan, non-GMO, and gluten-free.
Simple ingredients
No artificial junk (colors, flavors or sweeteners)
No high fructose corn syrup
No hydrogenated oils
No MSG
Less than 200 calories per serving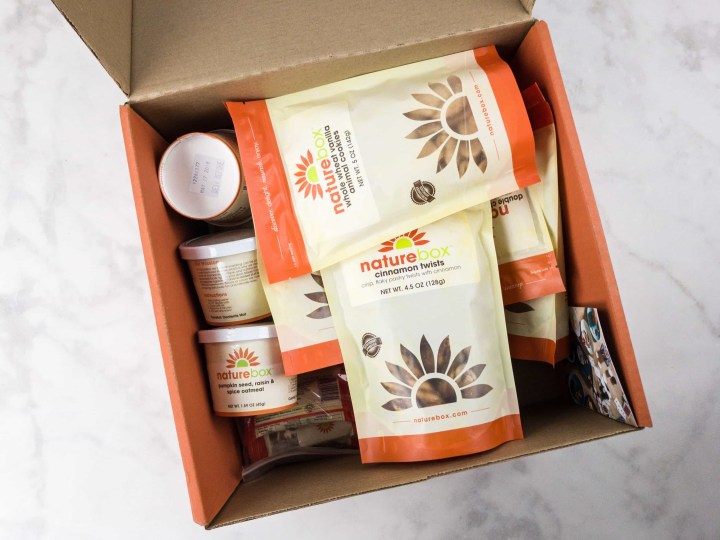 DEAL: Join NatureBox Club today and get your first month free and free shipping on $25! There are often additional promotions that apply on top of the every day member discounts – see our Naturebox coupons to find the latest deal!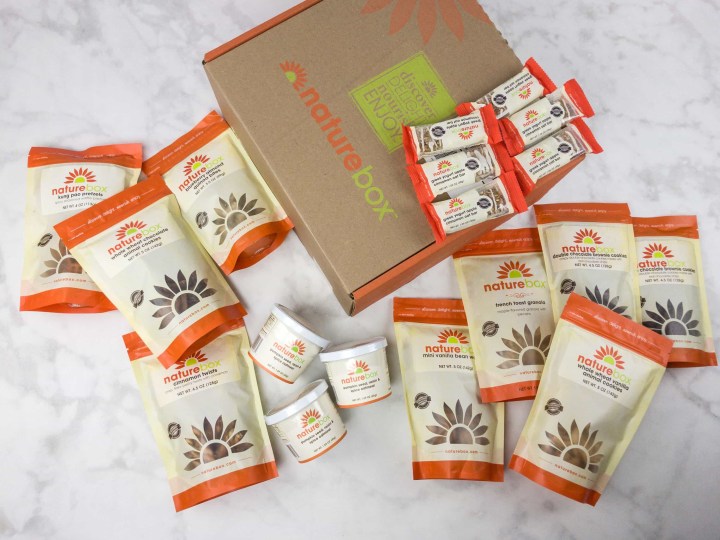 We ordered *a lot*! We have our favorite items and we like to mix it up by trying the new seasonal items as well. We have a legacy Naturebox subscription – those are no longer available, you just subscribe to the club and then purchase what you'd like, and your monthly club fee of $5 is credited against your purchases.
Our order for the Mini Peanut Butter Oatmeal Cookies was replaced with Vanilla Bean Wafers since they were out of stock.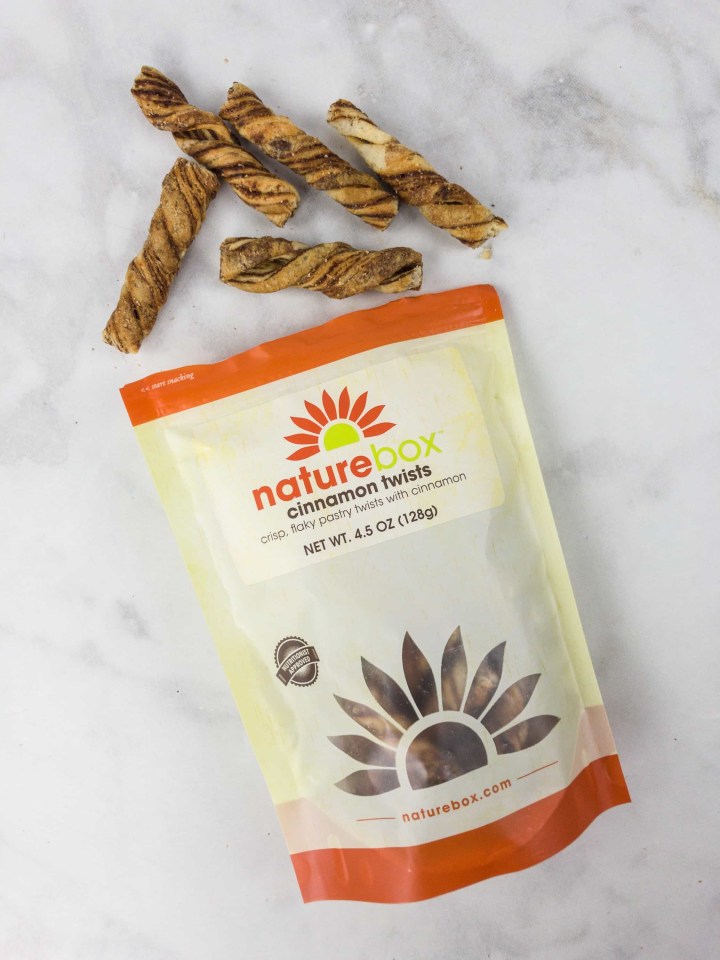 Cinnamon Twists: A brand new snack! Imagine my surprise when reading the ingredients as I shoved the first one in my face and finding that it has Monterey Jack Cheese! You wouldn't ever know, but it adds some depth and background to the sweet cinnamon flavor. This snack is great!
Mini Vanilla Bean Wafers: A healthier take on the classic vanilla wafer, these are made with unbleached flour, real butter and vanilla beans, and a touch of flax and whey protein. The vanilla bean flavor is sublime and the crispy buttery result is impossible to resist.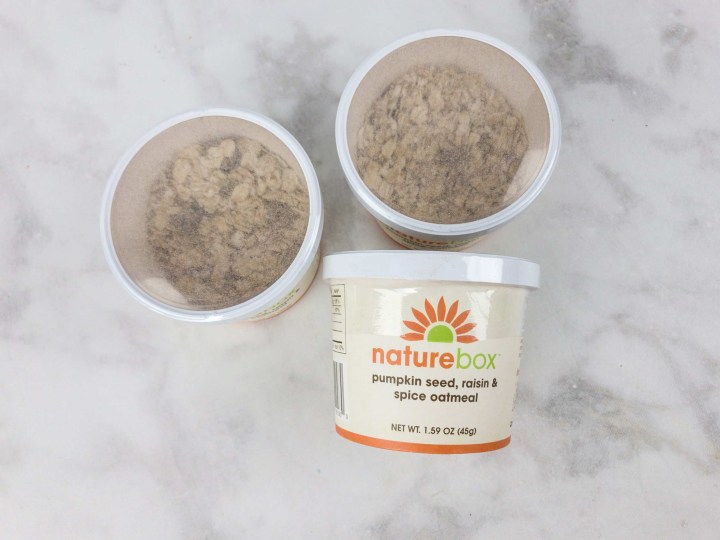 Pumpkin Seed, Raisin & Spice Oatmeal These were tasty, and I liked the flavor mix, but I would have liked a bit more spice with mine. Even with 11g sugar I admit I needed a touch more to satisfy my sweet tooth.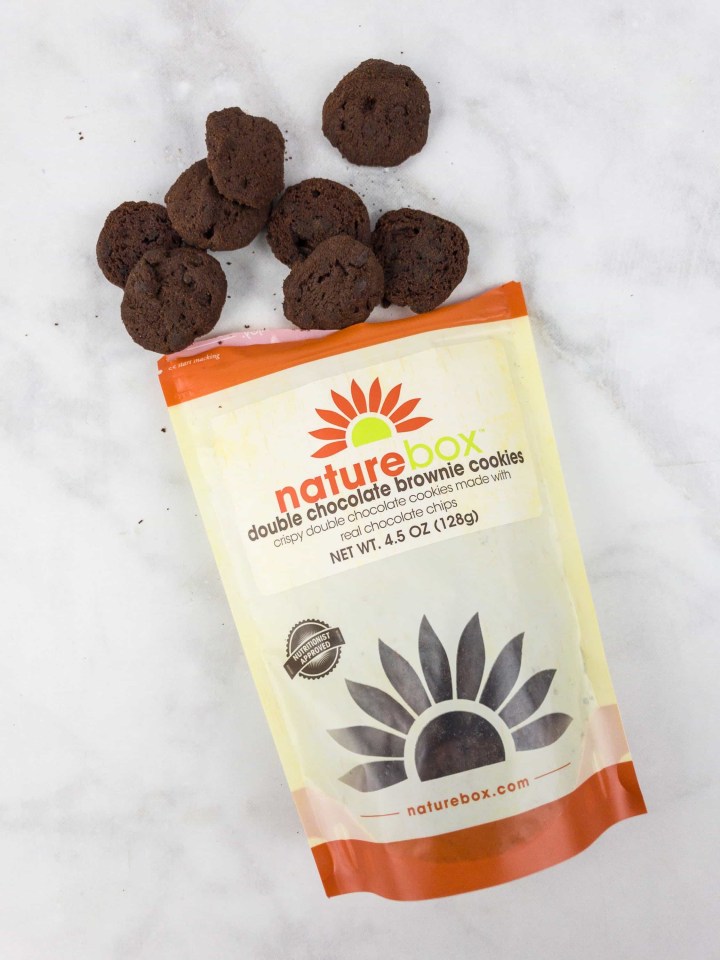 Double Chocolate Brownie Cookies: A bummer for me, especially since I ordered two bags. These have coffee in them, and I had to spit it out (I really hate the taste!). I thought it should be a lot more obvious.  My husband had no issue eating them, but I was ridiculously disappointed.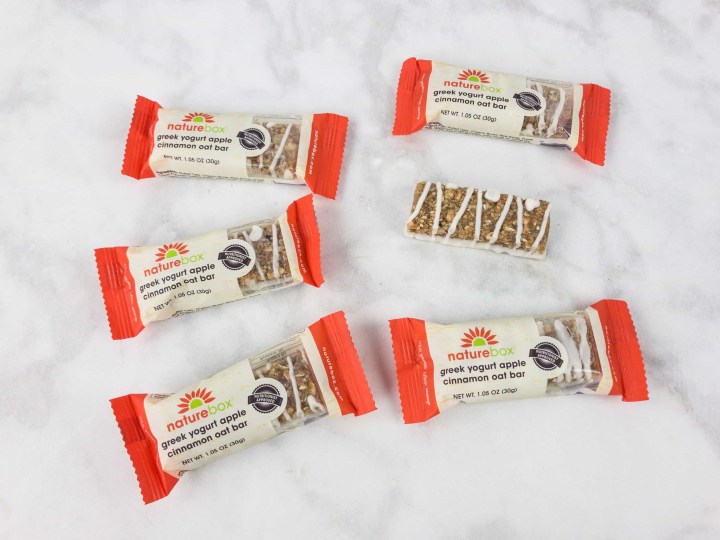 Greek Yogurt Apple Cinnamon Oat Bars: These are nice small bars, perfect for breakfast, but I find them pretty sweet. They totally hit the spot as a desk treat though!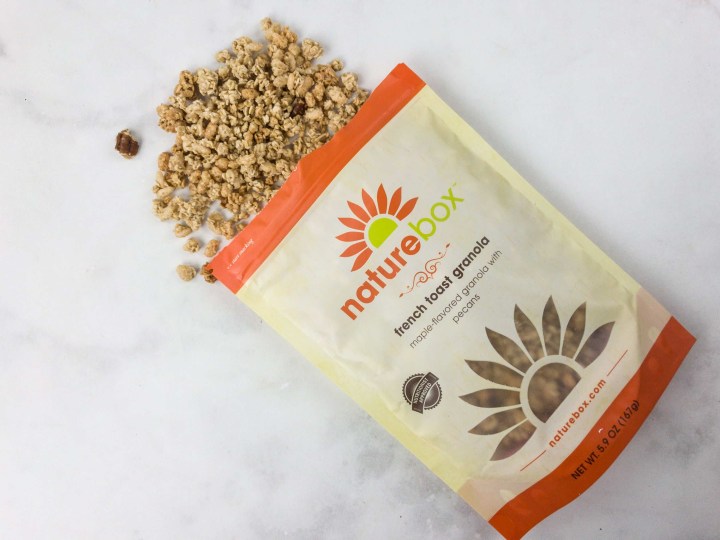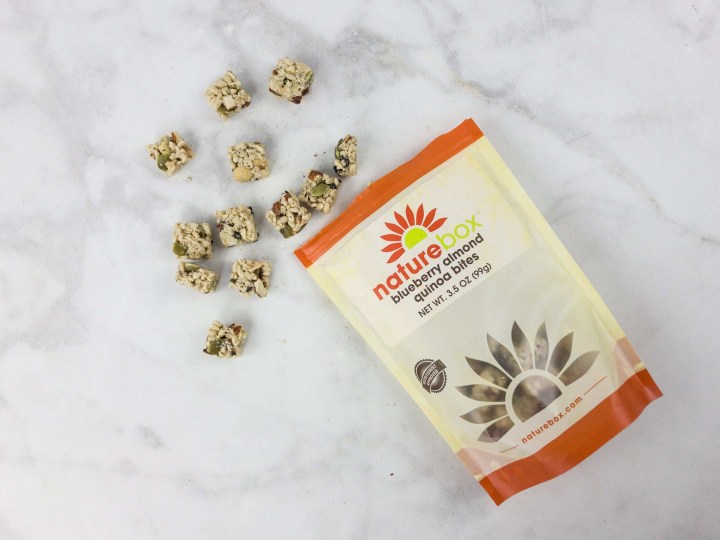 Blueberry Almond Quinoa Bites: These are light, crispy, and sweet, and a hit for the whole family. Almonds, cashews, pepitas, and blueberries squished up with puffed quinoa and rice for a snack that's both light and hearty at the same time.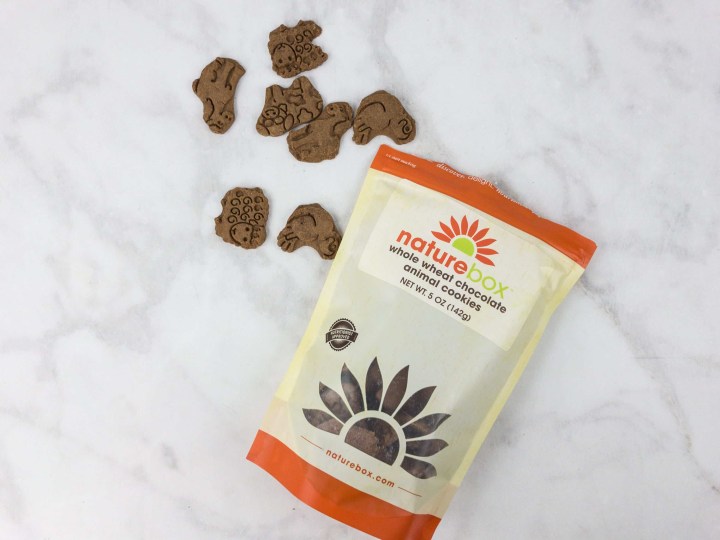 Whole Wheat Chocolate Animal Cookies: And full-on chocolate! These are just like the vanilla, except packed with cocoa!
These animal cookies have the best and clearest animal imprints on any animal cookie, to our kids' utter delight.
Kung Pao Pretzels: A long-standing favorite of ours. Waffle-style pretzels are coated with a tangy and spicy coating that packs just the right amount of sweet and heat. We fight over the super-flavored pieces because the spicy flavoring coating them is just so good! They're super addicting but a fun snack for movie night.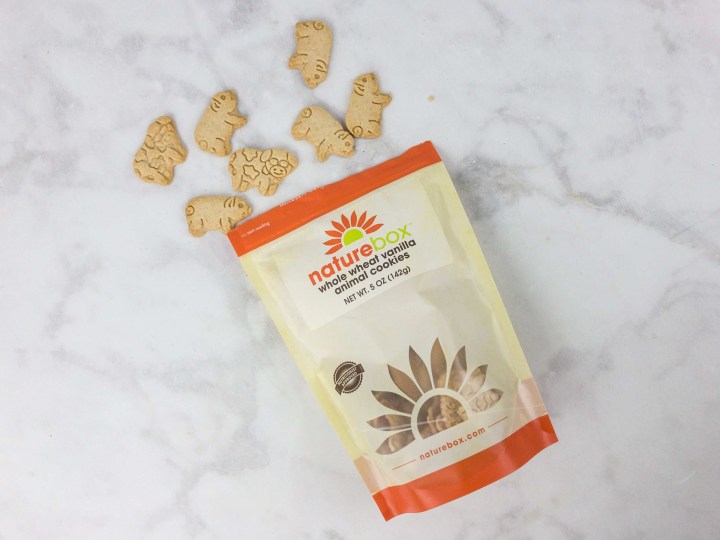 Whole Wheat Vanilla Animal Cookies: I like the effect the whole wheat has on the consistency of the cookie, making it crunchier without giving it the dry taste you get in most animal cookies.  The nice crunch and deep flavor make these standout from your typical animal cracker.
We love NatureBox and I think the new model is perfect for how we use it – for seriously stocking up on snacks for our family. Depending on your eating habits and family size that may be 5 bags or 10 (we're usually 10+!). One of the things we especially like is that the bags zip right back up, so we can keep snacking on fresh goodies until the next box arrives!