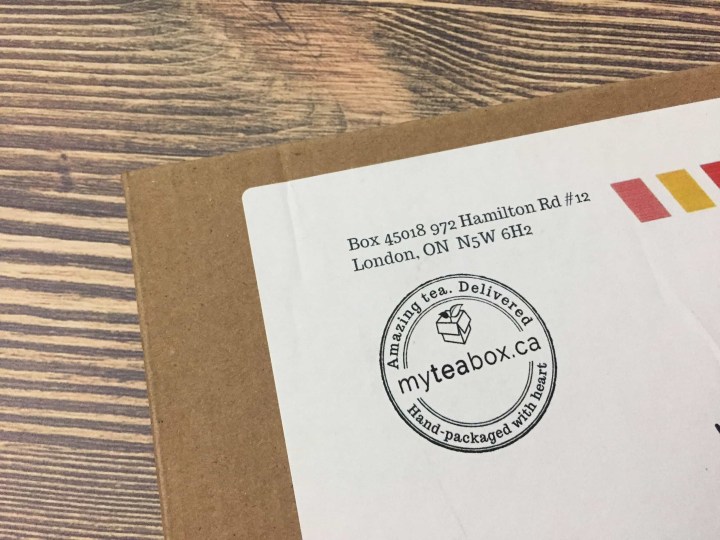 I'm so excited to review MyTeaBox for the first time! They are a Canadian tea subscription shipping from the East Coast. Every month promises 3 delicious bags, enough for 5 cups of each tea (so 15 cups altogether). The box is $24.99 CAD (around $19 USD) and ships free anywhere in North America!
I didn't take a picture of the mailing label because it had my address, but it has your name and address typed out in funky font that matches all the other details on the box!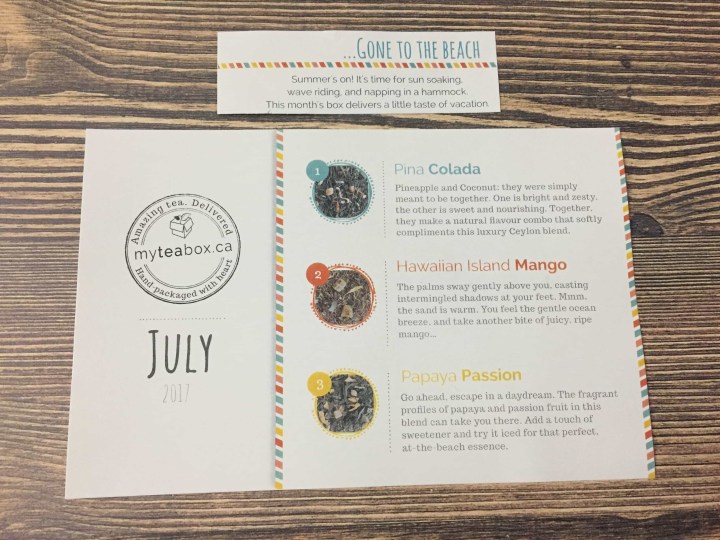 On to the teas themselves! The information card is bright and cheerful!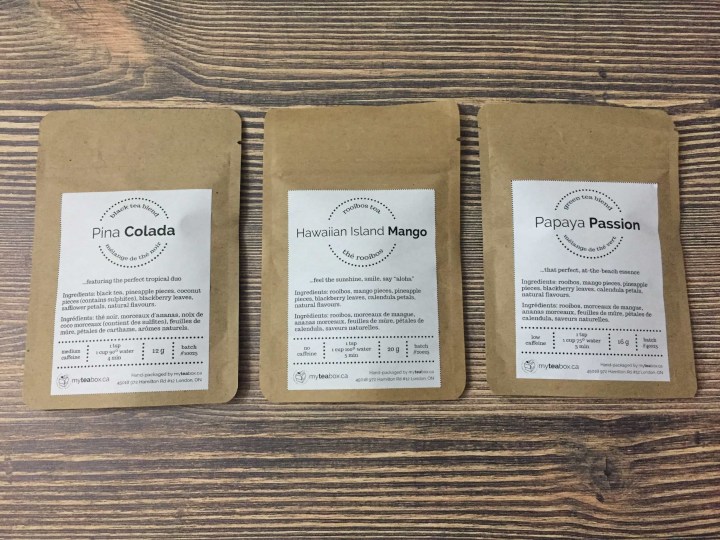 The bags are clearly labelled, include ingredients, and also give important steeping information so every cup is perfect!
Pina Colada: A black tea with pineapple and coconut. I'm excited to try this — my tropical blends are usually herbal (tisanes) so the extra caffeine in a black tea will be great for the morning.
Hawaiian Island Mango: A rooibos with mango and pineapple. Rooibos is caffeine-free so I like having a cup in the evening.
Papaya Passion: A green tea — the ingredients list is misprinted and shows the same as the Hawaiian Mango, but safe to assume this has papaya in it!
The packaging has a unique window on the back!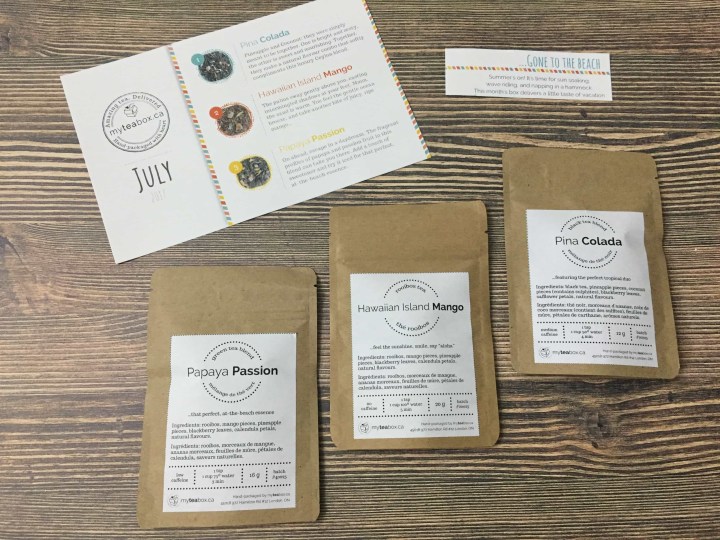 MyTeaBox is an inexpensive subscription that sends three great teas revolving around a certain theme. I am obsessed with the pina colada black tea but the other two will be great iced and enjoyed all throughout summer.