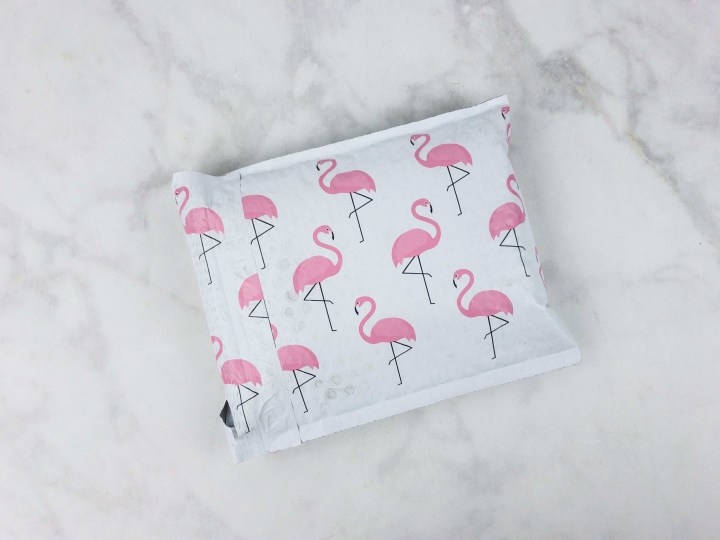 Medusa's Make-Up Beauty Box is a beauty subscription box that delivers 3-5 vegan products (with a value of $40) for only $15.95 per month.
I loved the fun flamingo mailer this month!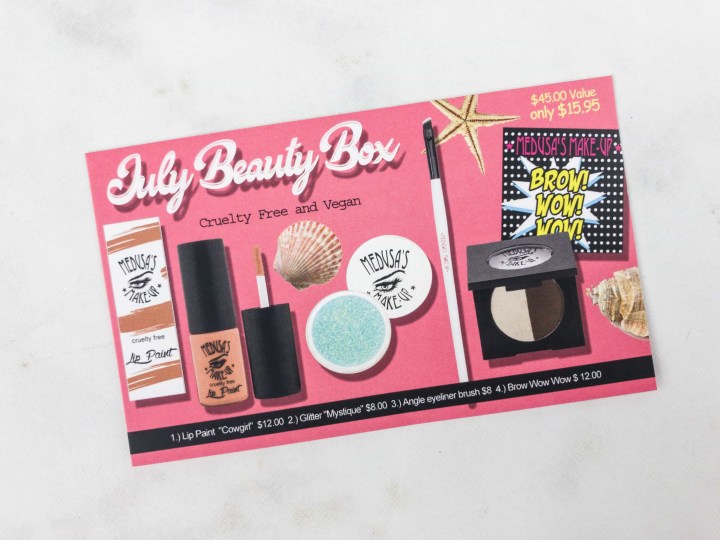 This box includes 4 vegan beauty products this month. The information card gives you a list of all the items.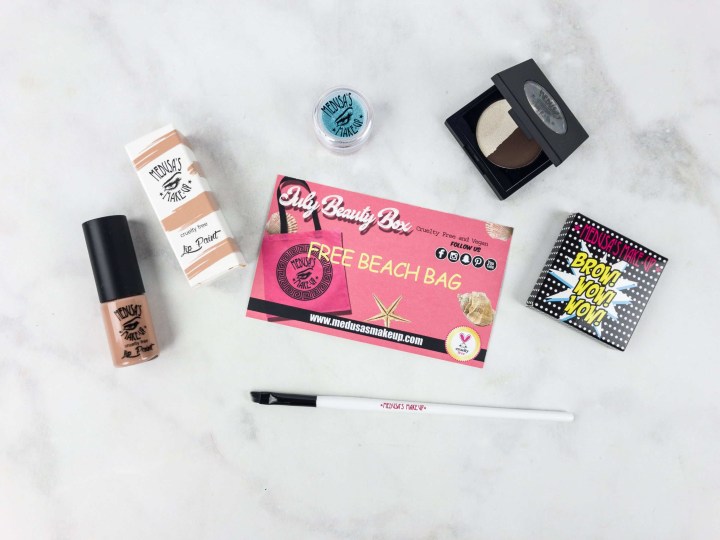 Everything in my July 2017 box!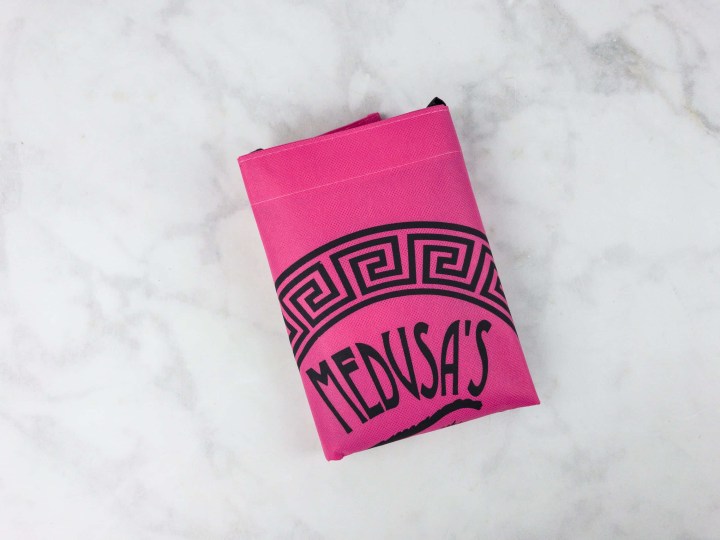 Bonus! Medusa's Make-up Beauty Box Tote Bag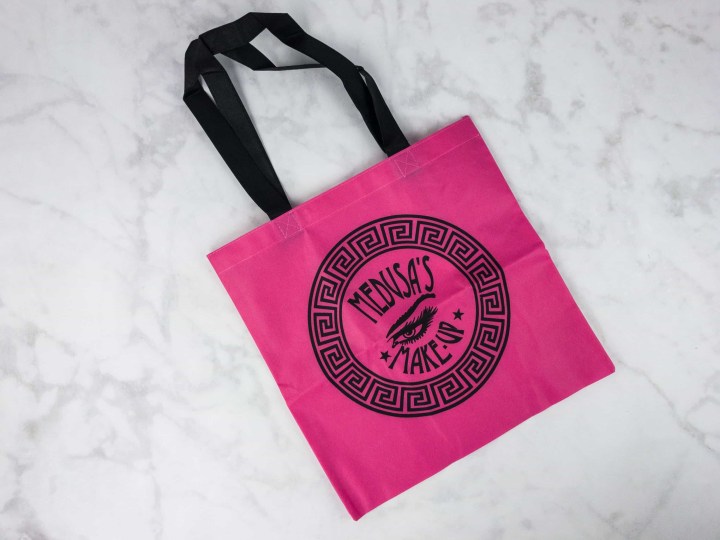 When I opened the bag I was surprised and delighted to find this hot pink tote bag! It's a nice reusable bag and I like their logo, so this was a great bonus!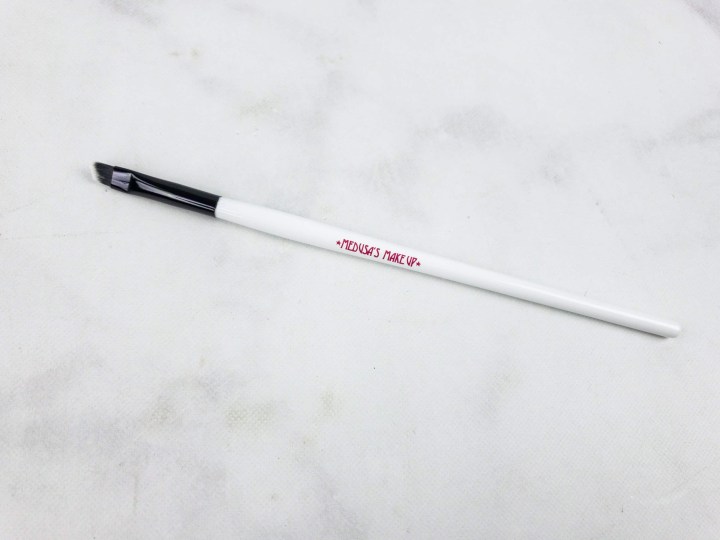 Angle Eyeliner Brush ($8) LOVE this! It's the perfect angle for doing gel or powder eyeliner, and I feel like I could see angle liner brushes more frequently in my boxes! I'm always super pleased to get a quality vegan brush in any box, and this one is no exception.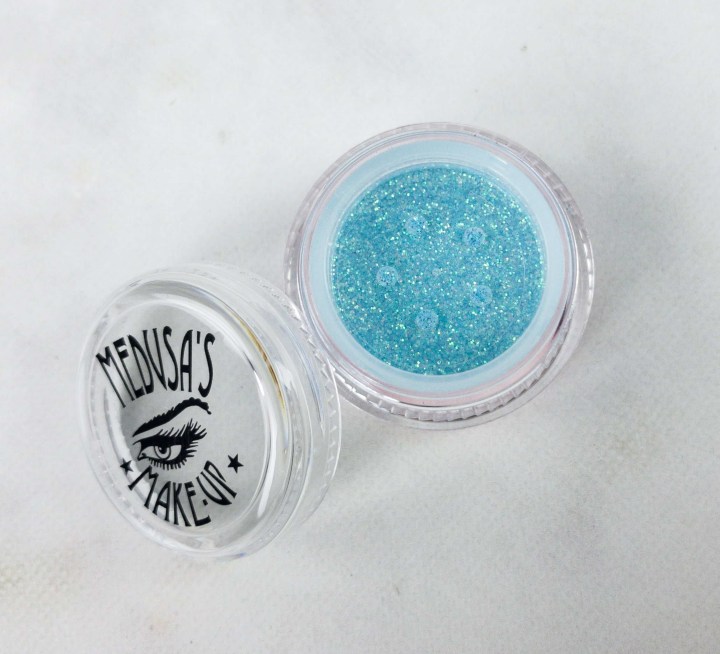 Glitter in "Mystique" ($8) A fun sparkly glitter in the BEST summery fun turquoise! You can use this with a primer or even better – something like Too Faced Glitter Glue to keep it down.
Brow Wow Wow Brow Definer & Highlighter ($12)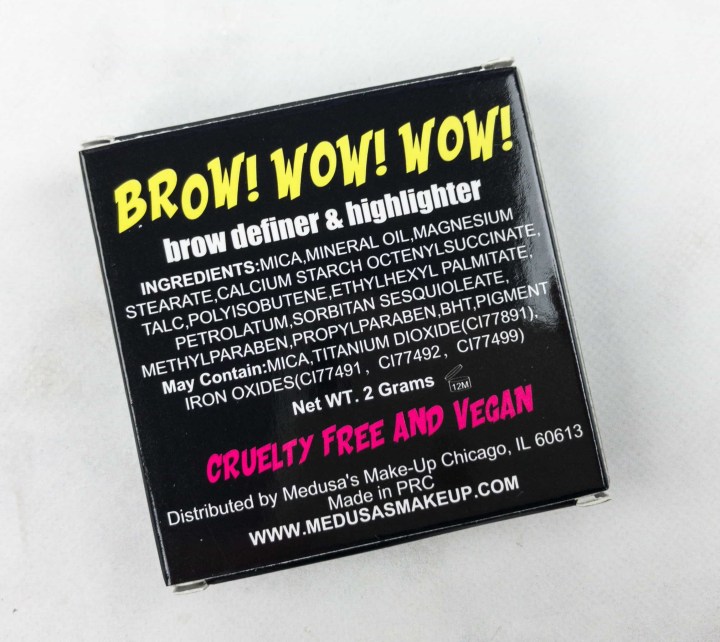 This fun pop art packaging is great!
 This is a full-sized palette. If I haven't mentioned it – everything is full-sized!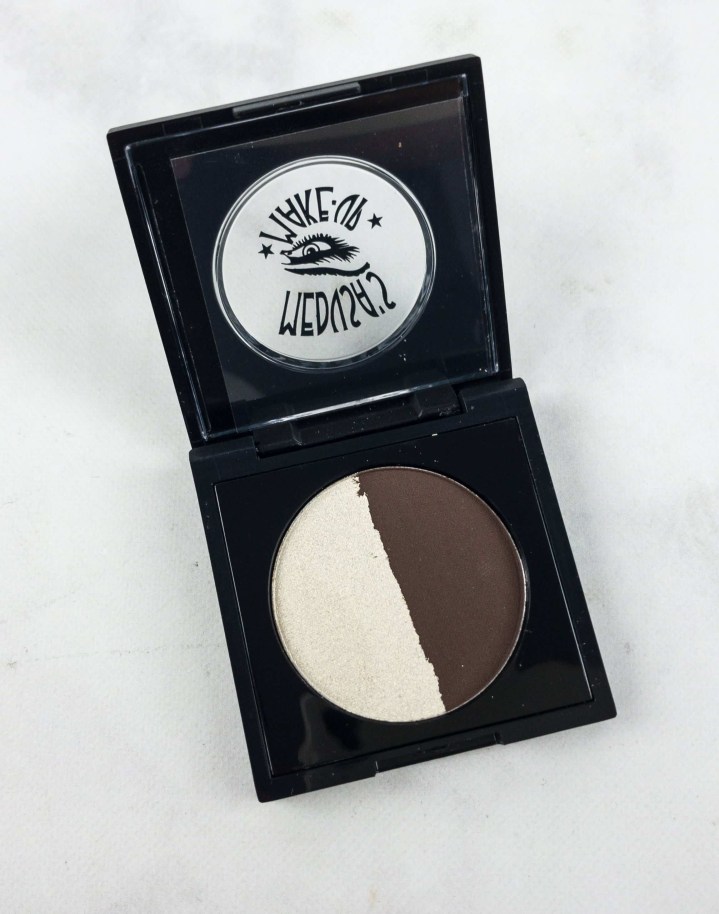 The dark shade is for brow definition (it's really on the dark shade), and the shimmery champagne is perfect for under-brow highlighting and your inner eye.
Lip Paint in Cowgirl ($12) Medusa's Makeup has a great matte liquid lipstick formula (I feel like it's now a necessity for all makeup brands!).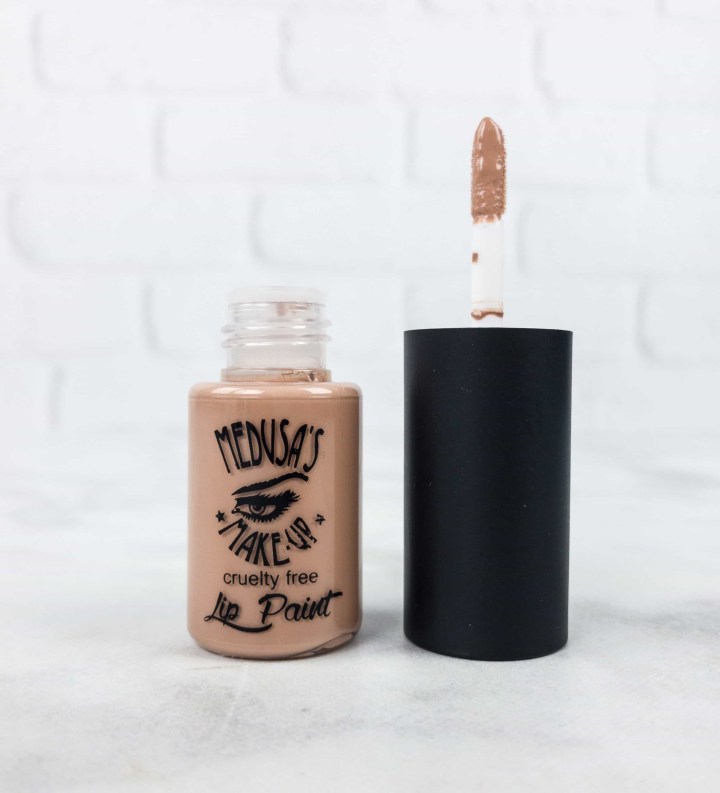 This one is really just a beigey nude – it doesn't work for me straight up, but it's perfect for lip contouring/ombre!
The value of the July Medusa's Makeup Beauty Box is $40, which is an excellent haul for a vegan beauty box! I'm always curious to see what they'll come up with for the month – and this month it seems really 60s inspired – dark brow, nude lip, and blue glitter!
Visit Medusa's Make-Up Beauty Box to subscribe or find out more!