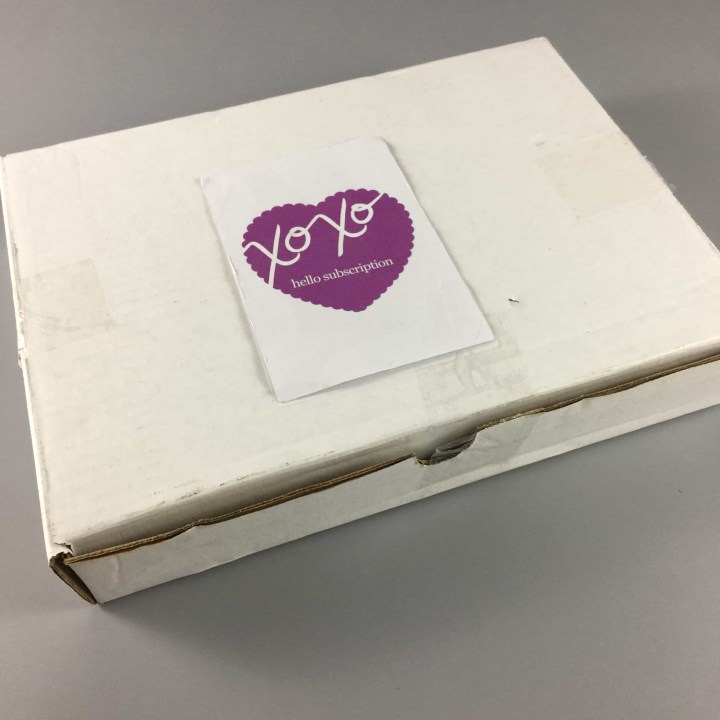 Lucha Loot is a monthly subscription box devoted to all things Lucha Libre! Lucha Loot is committed to officially licensed 100% items with lucha libre collectibles including DVDs, magazines, posters, art and more, plus lucha masks, all with royalties paid to or purchased directly from luchadores.
T-shirt, autographed picture, DVD and more. There is a lot of loot packed into this treasure box. There are two sizes of Lucha Loot – the Lucha Loot Standard Chest ($19.95 + $8 shipping), and the Lucha Loot Deluxe Booty Chest ($29.95 + $8 shipping). I subscribed to the Deluxe Booty chest!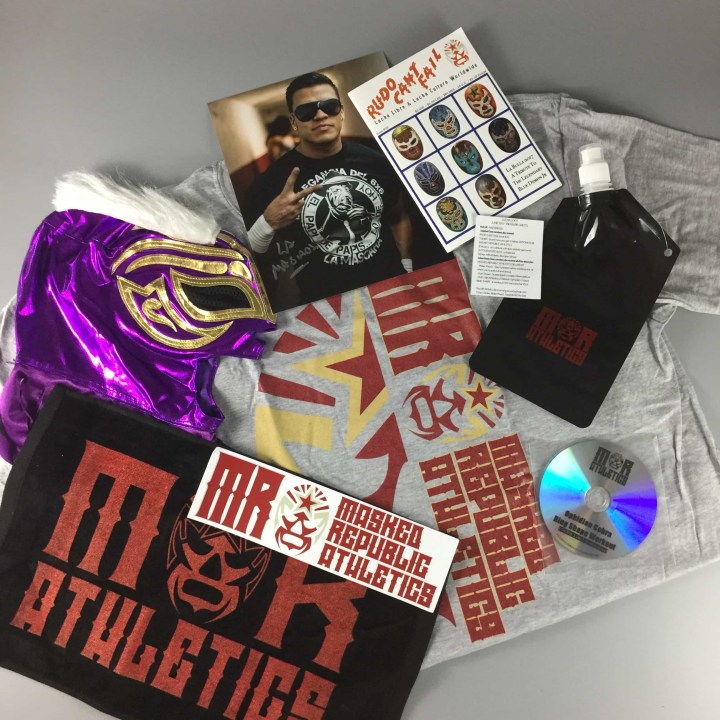 DEAL: Save 10% on your first box! Use coupon code TRYLL.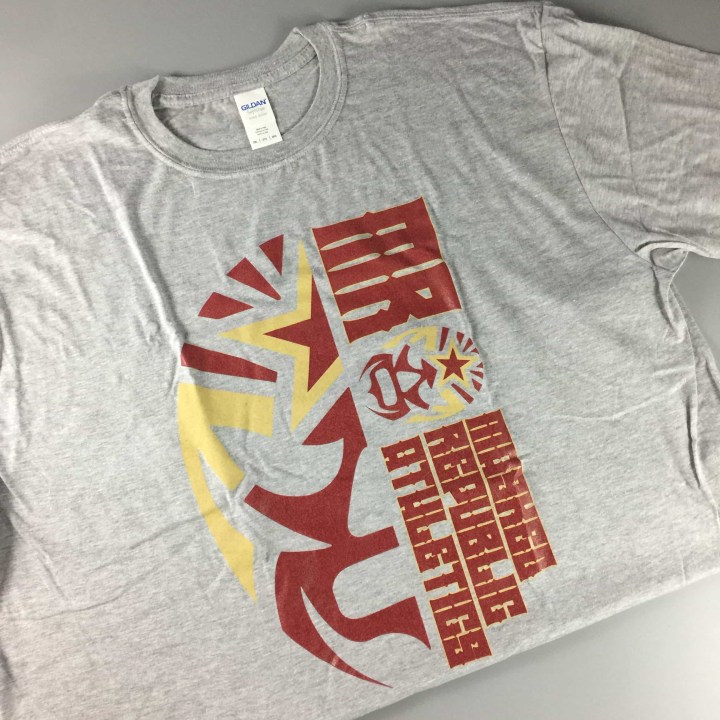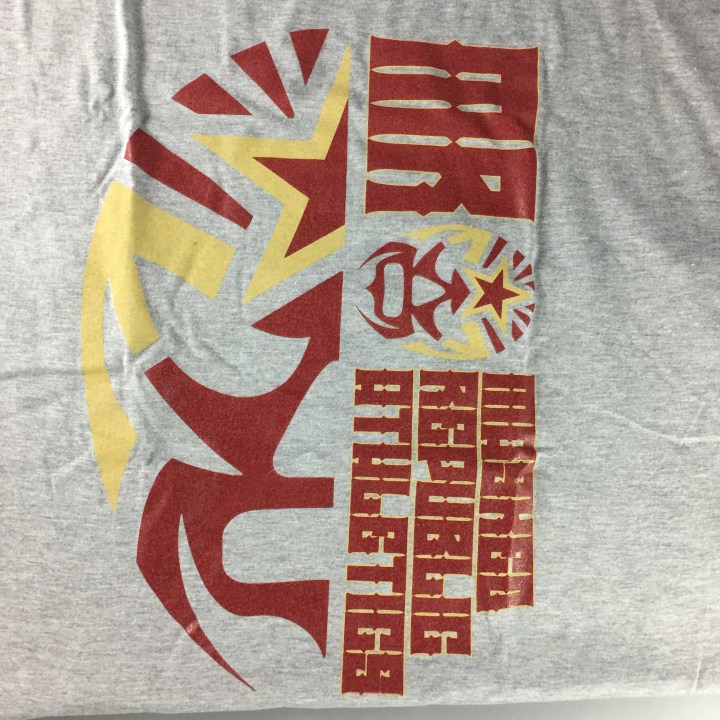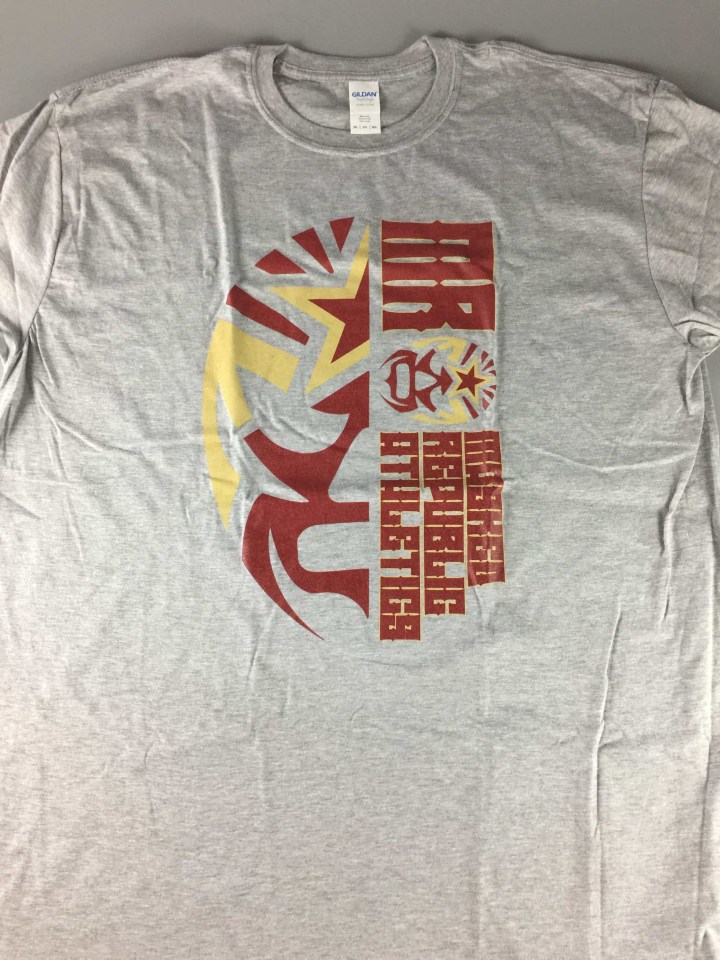 Masked Republic T-Shirt – These shirts were made available to Lucha Loot before being released to the general public. The t-shirt I received is the Deluxe Box version. The shirt itself is super soft and the colors look great on the light grey body.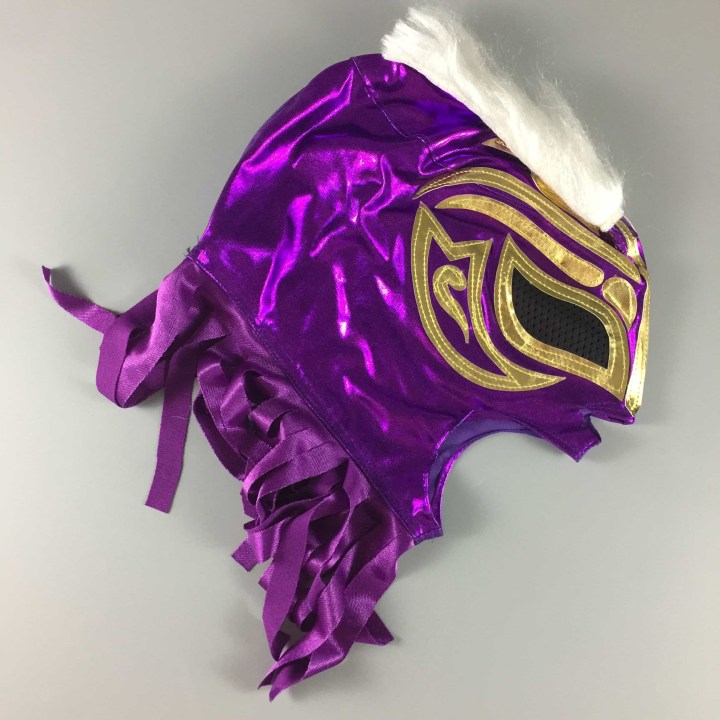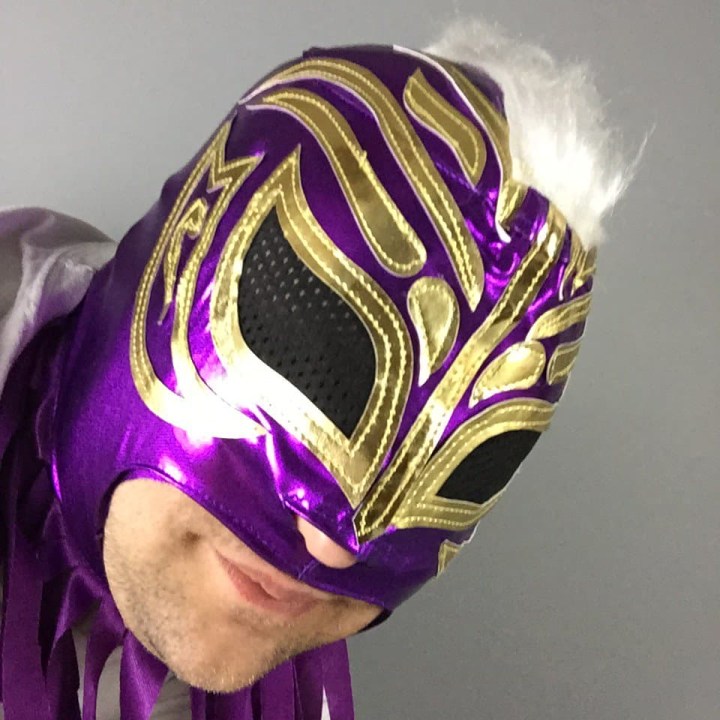 Misterioso Mask – The purple and gold look great together along with the white strip of hair up top. It has more tassels than I normally like but it's not too much of a distraction.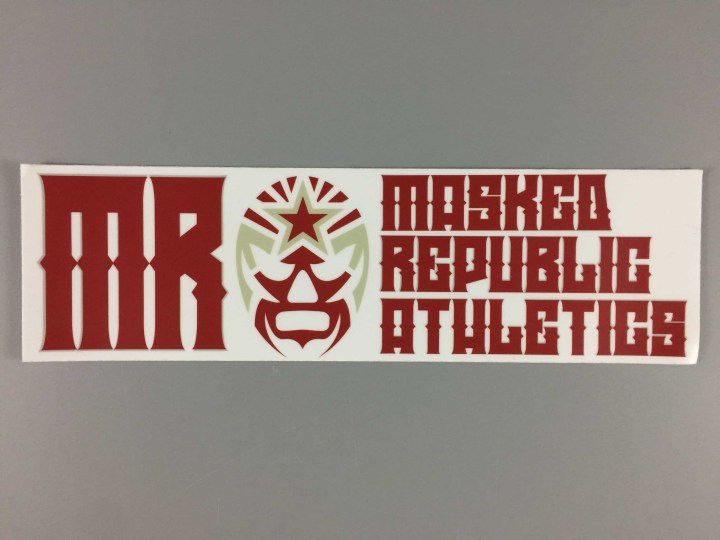 MR Athletics Bumper Sticker – Masked Republic is all about getting you in shape whether you're getting in the ring or just looking to feel better. This bumper sticker will work as a nice reminder.
Rudo Can't Fail Magazine. Issue #20 has tons of news and photos from the world of Lucha Libre. I just wish I was able to get my hands on issue #1.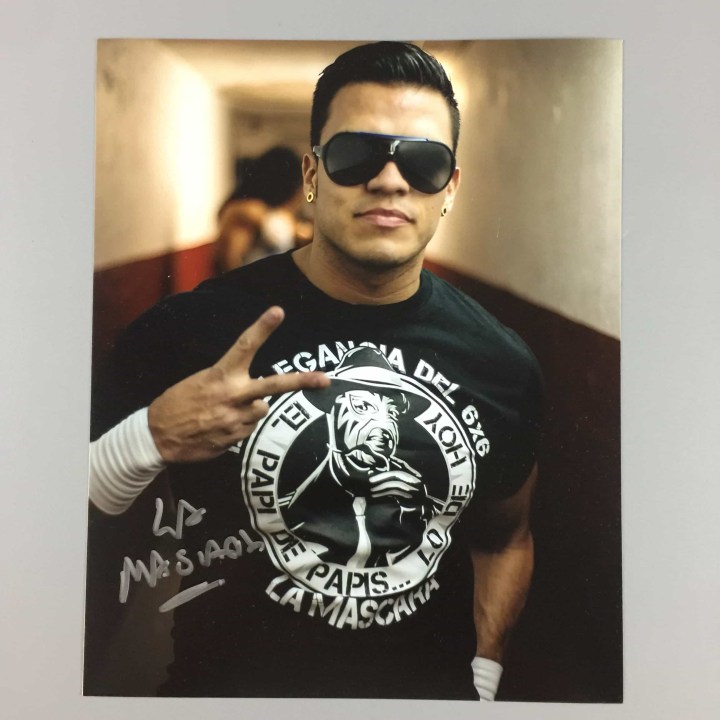 La Mascara Autographed 8×10 photo. Lucha Loot is amazing with the way they include autographed items from some of the greatest in Lucha Libre today.
If you order the Deluxe version of Lucha Loot, you will also receive the items below.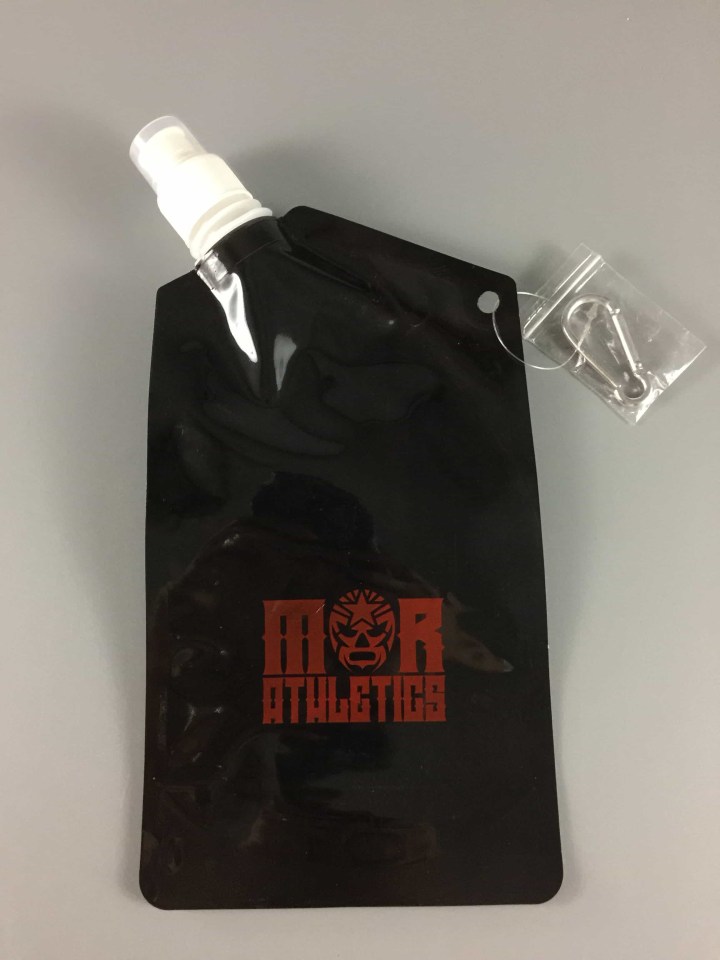 MR Athletics Water Pouch – Stay hydrated and look cool doing it. I am really liking the logo for Masked Republic Athletics. This one especially works since the Lucha mask is between the "M" and the "R" so it doesn't look like it says "Mister Athletics."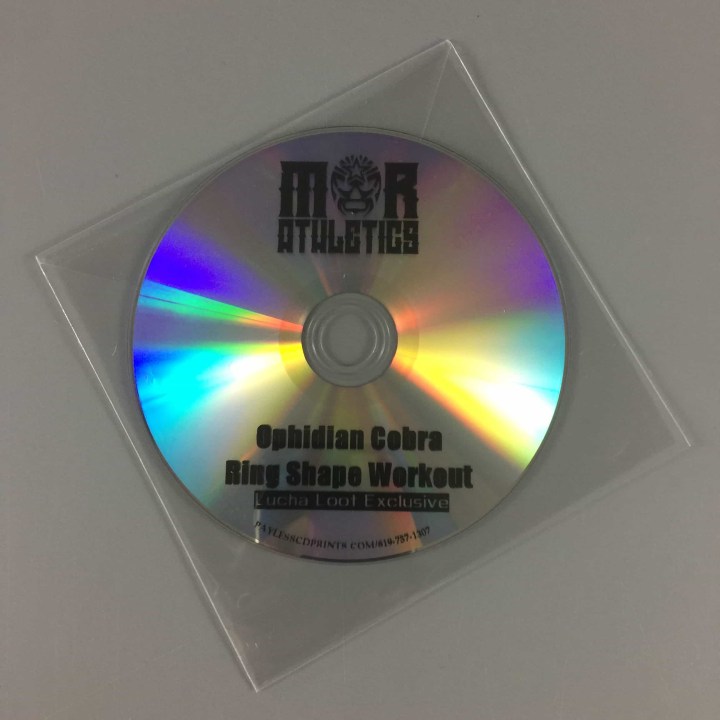 Masked Republic Athletics x Chikara's Ophidian Cobra's RING SHAPE DVD –  Normally, the Deluxe boxes come with a Lucha Libre DVD but this month is a little different. It's a workout DVD full of exercises and tips to get you, and hopefully me, into shape.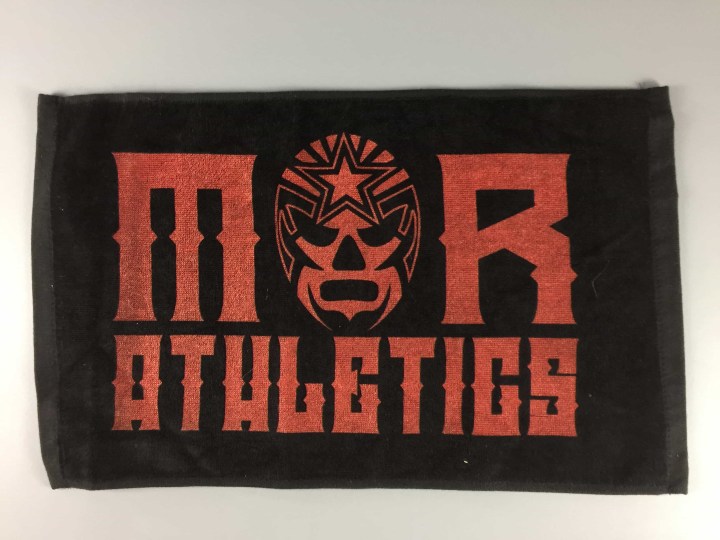 MR Athletics Gym Towel – Be a good person at the gym and wipe off the equipment after using it. Go a step beyond and use an awesome looking towel doing it. The black towel with red lettering looks fantastic!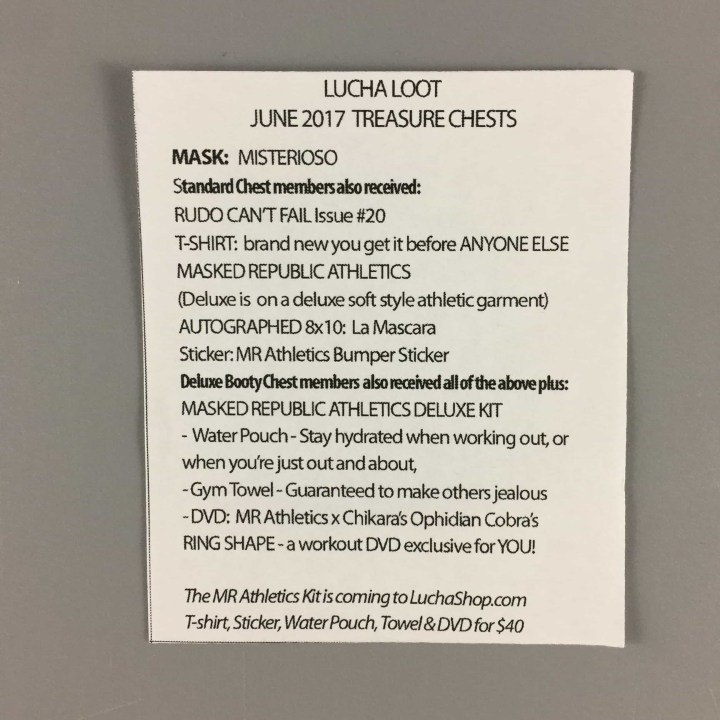 Description sheet gives you a rundown of what you will get in the standard or deluxe box.
This is easily one of my favorite subscription boxes. There is a nice variety of items which is something I definitely love about this box. I'm looking forward to seeing what Lucha Loot has in store for the upcoming months!