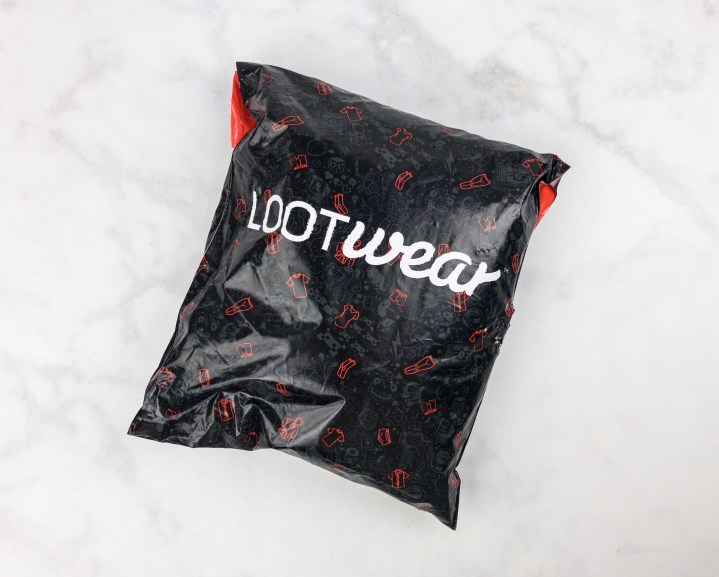 Loot Wearables is one of the Loot Wear collections of monthly subscriptions from Loot Crate with exclusive geek and gamer premium wearable accessories with a monthly theme.
TIP – check the theme monthly and skip for the month if you're not interested, even if you have a longer-length subscription!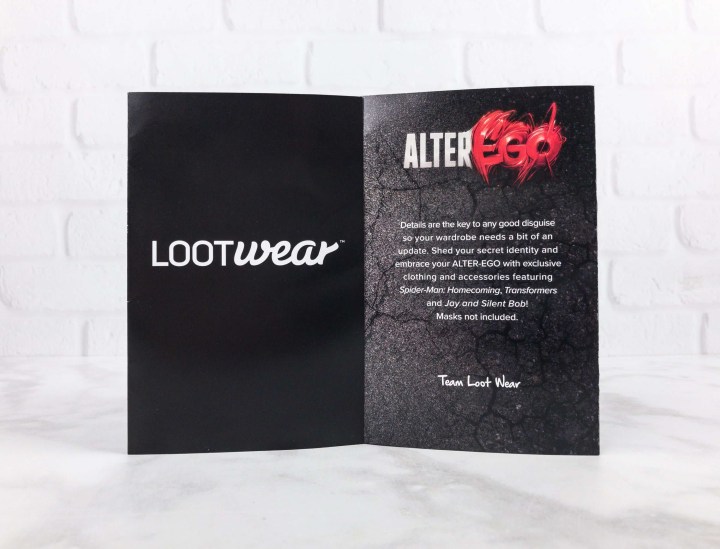 FYI – in case you haven't seen all the spoilers, the information card shown below has all the Loot Wear items!
The theme for the June 2017 Loot Wear was ALTER-EGO!
DEAL: Save 15% on Loot Wear subscriptions when you use this link and coupon code HELLOSUBSCRIPTION15. [Does not apply to Wizardry Wear] Get $3 off your first month with coupon code SAVE3. [Not valid on Undies] [These don't work on the Risky Biz Bundle or Undies, because they're newer]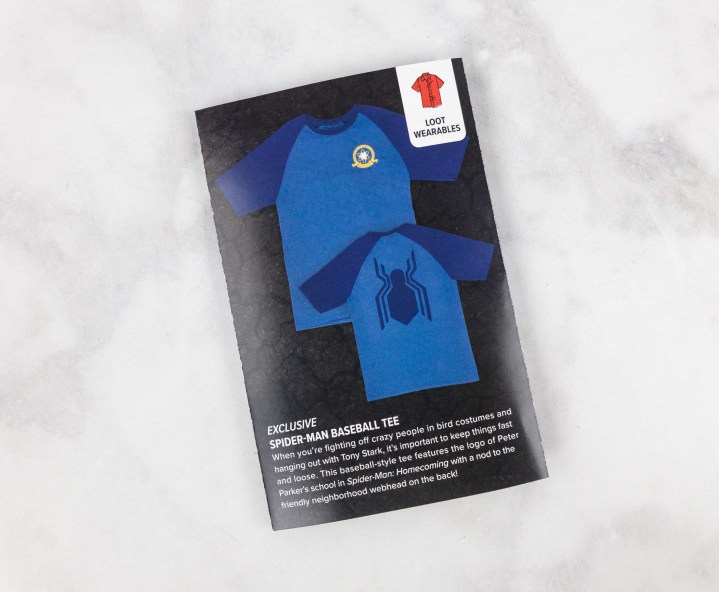 Spider-Man Baseball Tee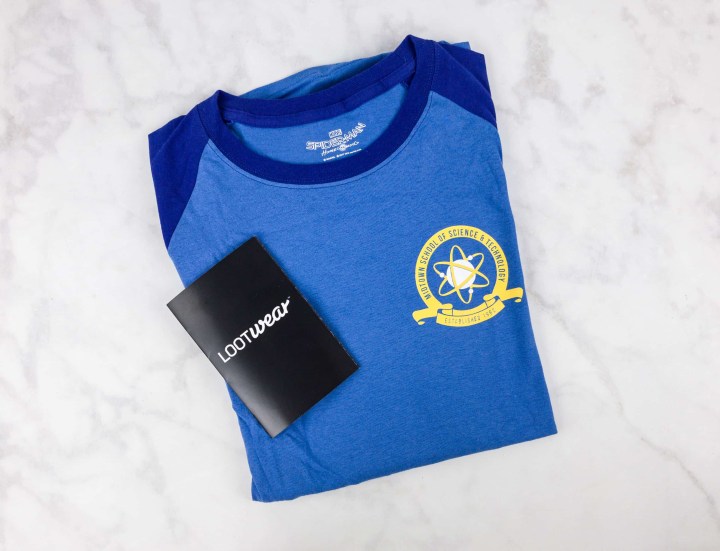 This month's shirt features the logo of the Midtown School of Science & Technology – Peter Parker's school!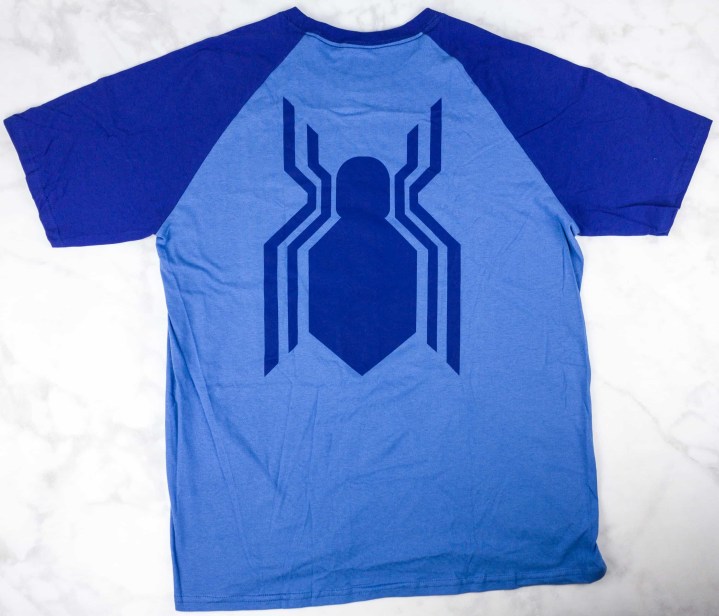 The back has a logo that looks like a circuit board to me. I can't wait to see the movie and see how it all ties in!
This shirt had a nice true to size fit, was fun, and I always love a subtle in-universe wearable (this one's up there for me with my Xavier Academy shirt!).  We seem to be getting deluged with the Loot Wear backlog – I'm hoping that we're all caught up soon.
What do you think about Loot Wearables this month?  See our Loot Wear reviews for photos of the other subscriptions!