L.V. Kiki is a high-quality fashion accessory subscription box featuring 4-6 accessories for $19 a month with free shipping. The website boasts shoppable collections from head to toe with affordable prices.
I look forward to this box every month like a child waits for his/her birthday.
DEAL: Save 20% on your first month! Use coupon code HELLOTAKE20.
A Card Of 10 Different Earrings. These are all so fun and funky. I love that I can mix and match for tons of personality and style. I do wish there was a little variety in the colors or metals represented but I'm still a happy girl.
Silver Dangle Earrings. Gorgeous doesn't even begin to describe these earrings. They are classic and will go with any outfit from work to date night and church to summer concerts. The length is perfect in my opinion, they help elongate my neck.
Gold Feather Necklace. When I first started getting L.V. Kiki I noticed how many feathers were present in this box and I have to tell you I love it. Their signature piece is quickly becoming my signature statement.
Red Clutch/Wallet. The linked chain detail is a perfect way to break up the bright red color. This isn't really my style but I could see it coming in very handy. Whenever I go out, I like to keep a small bag that stays close to me at all times, this will be perfect.
Black and Silver Bracelets. These are made of a plastic like material and bend and move to create different shapes. For me this is more of a distraction than anything. I like these more than I thought I would because they really do look better on than in pictures.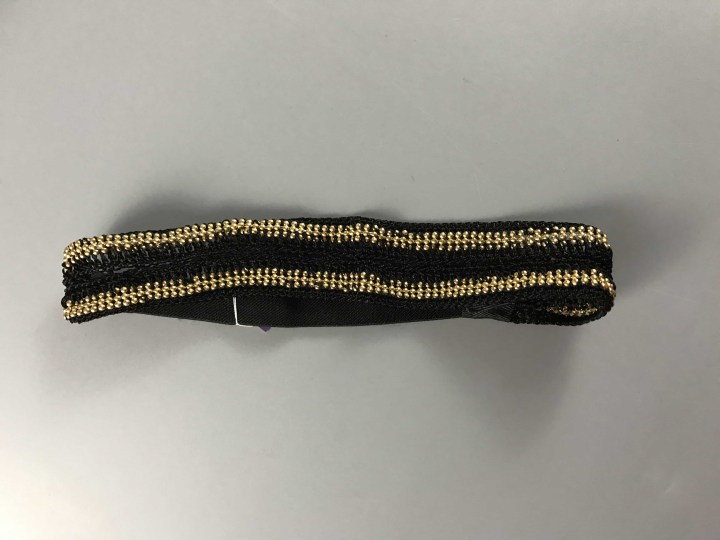 Black and Gold Headband. It matches the 10 set of earrings I just received too! I am a huge fan of soft cloth headbands, they never interfere with my glasses and my ears never get sore. I also very much like that it's approprate for all age brackets, my daughter steals my hair accessories all the time.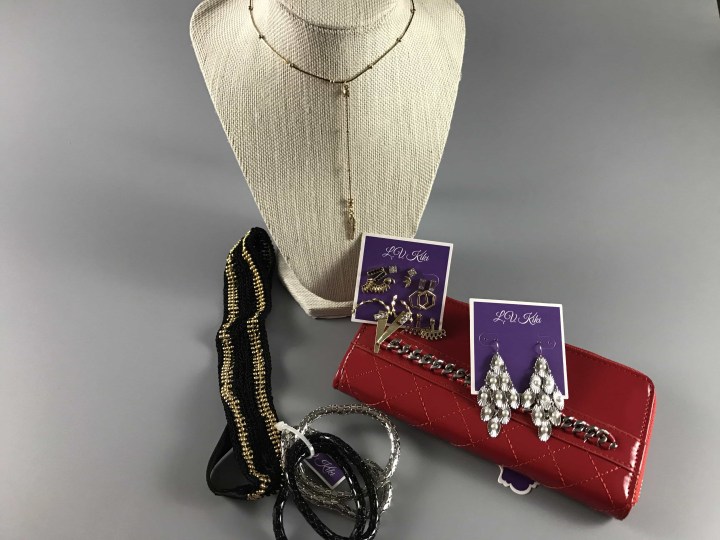 As always I love this box. The curators of L.V. Kiki always keep me on my toes and introduce me to accessories I  can't live without. Thanks to L.V. Kiki, I am no longer wearing safe accessories. I now have an amazing collection of unique accessories that are as fun as my personality. I can't wait to see what August brings, it better be great because it's my birthday month.
What do you think of L.V.Kiki?