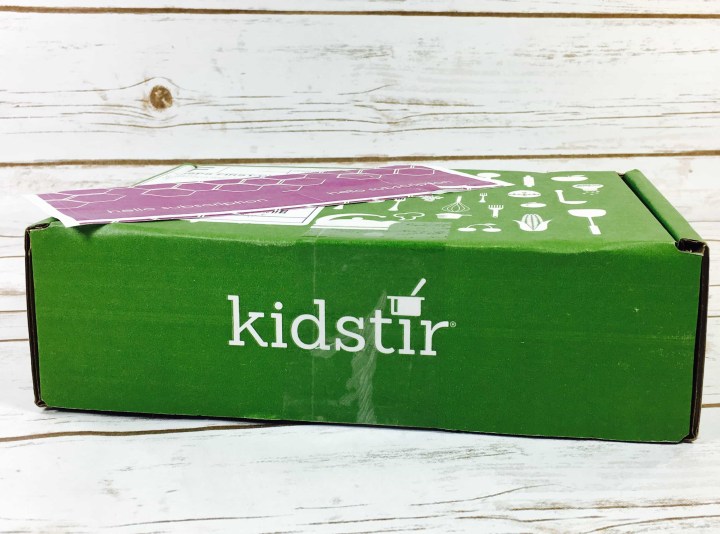 Kidstir is a kids' monthly cooking subscription box that aims to help your child learn age-appropriate cooking techniques while building a cookbook. You get a themed cooking kit sent to your door every month. Every box includes 3 recipes and accessories for each – 2 kid-sized tools and a special extra. If you sign up for the 12 month plan then your first box comes with a great recipe binder (shipped separately) to store all the recipes in so you can revisit your favorites.
DEAL: Save 20% off on the first month of your subscription! Just use this link and coupon code AFHELLO20!
Plus, when you subscribe to an annual subscription you'll also get a FREE cookbook binder! Plus all subscriptions get a bonus 2 years to select print magazines!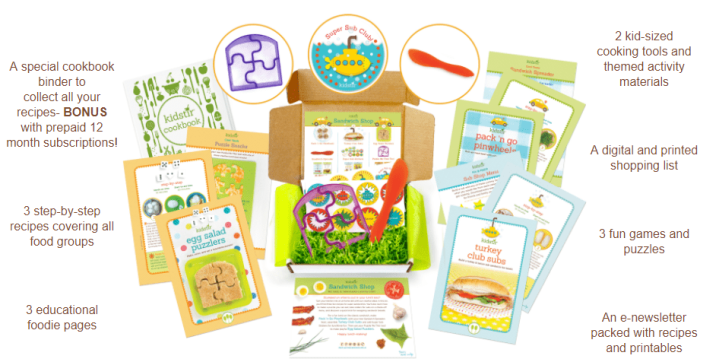 When you sign up you can choose from 1, 3, 6, or 12 months and they will auto renew until all 12 kits have been received.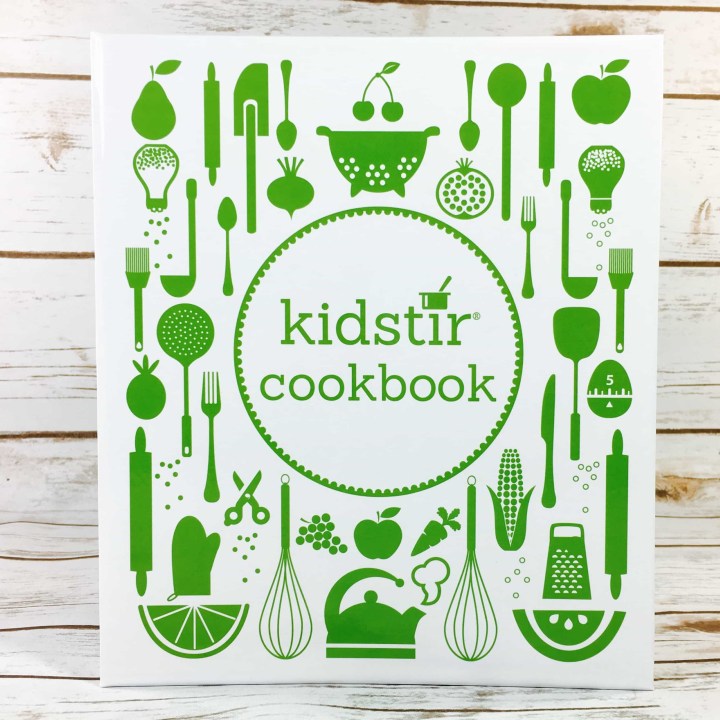 When you prepay for a 12 month subscription you will receive a recipe binder, which shipped separately. You can also choose from one of three 2-year magazine subscriptions!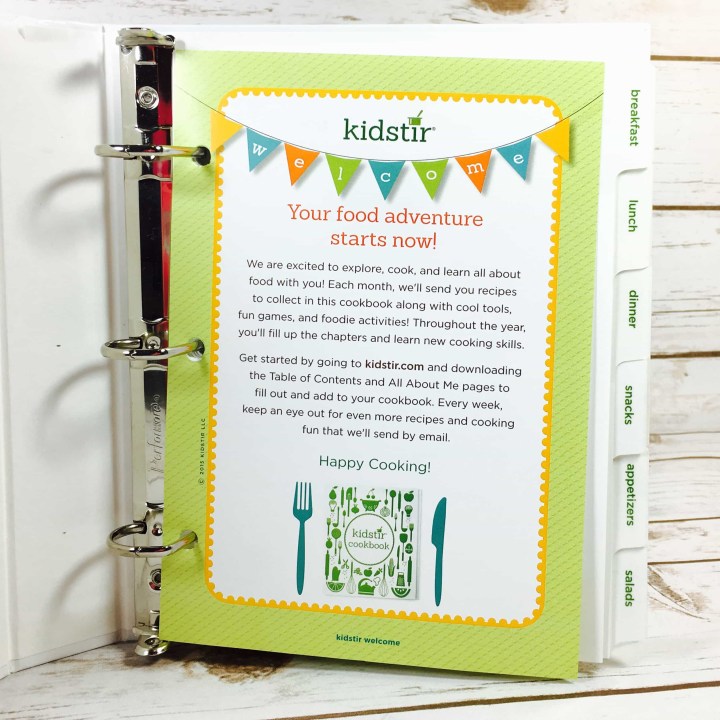 Inside there were dividers for sorting each month's recipes.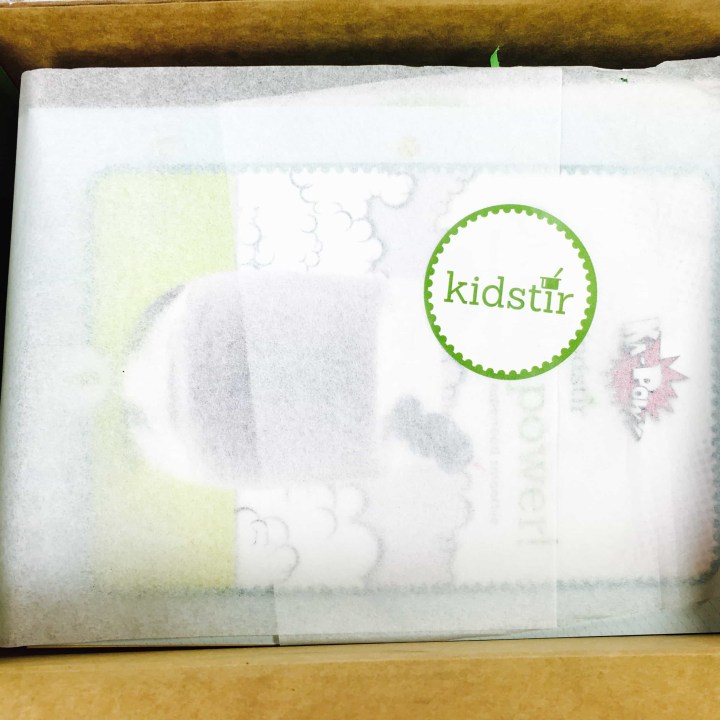 This is my first Kidstir and I wasn't sure what to expect, but I found the presentation very promising!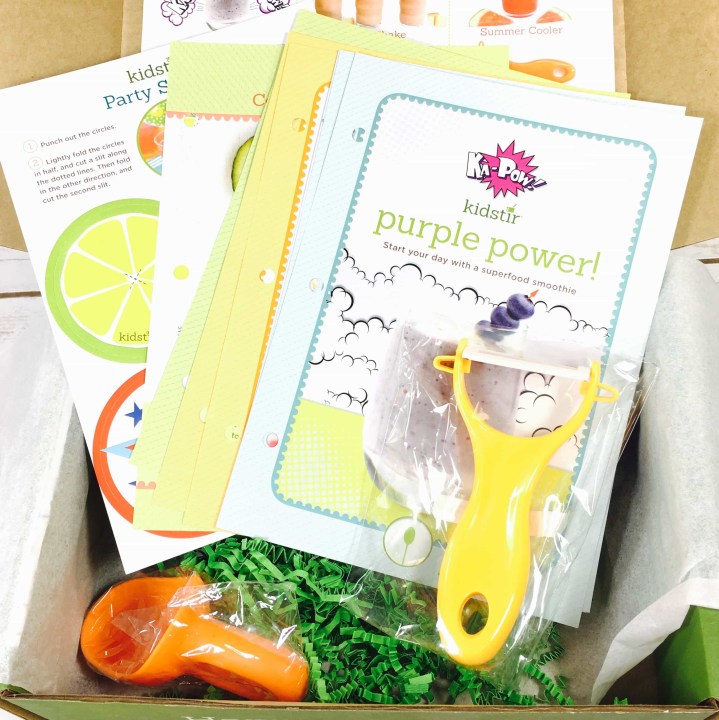 I love the bright colors! Kidstir is recommended for boys and girls between 5-10 years old, but  younger and older kids can get some use out of these items too. Younger kids will need more help, older kids may be able to do everything themselves.
Everything in my July KidStir box.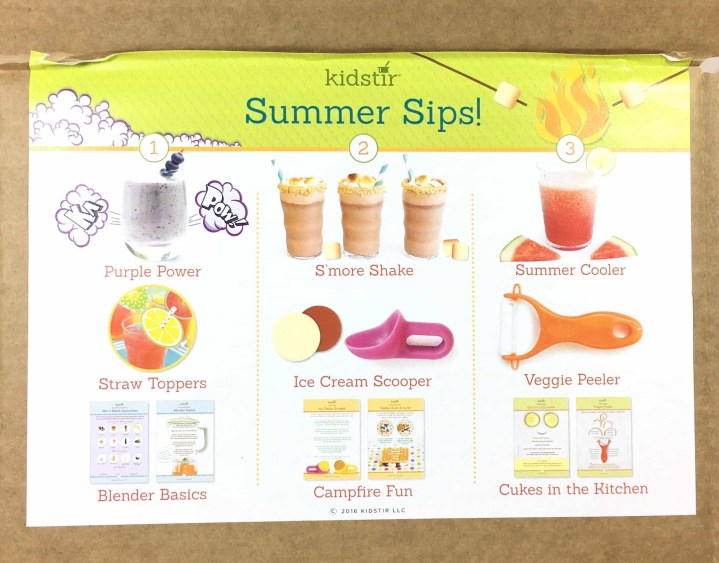 The inside of the box lid had a quick guide to what I would find inside.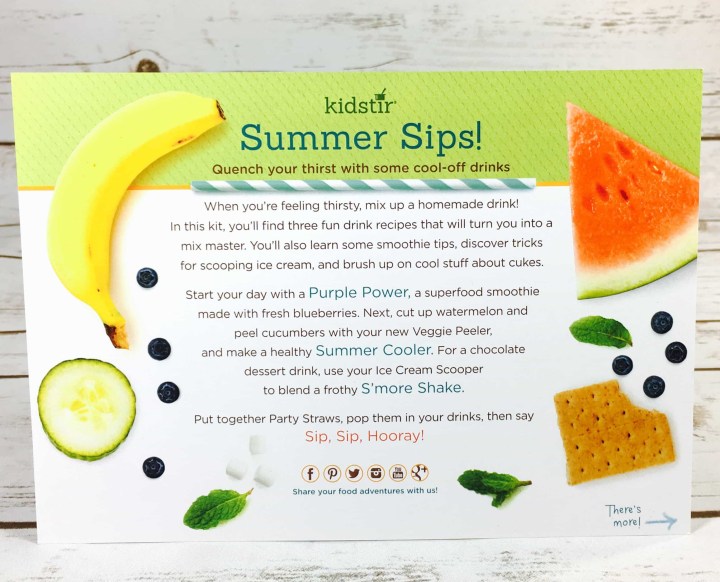 Time to make some "Summer Sips!"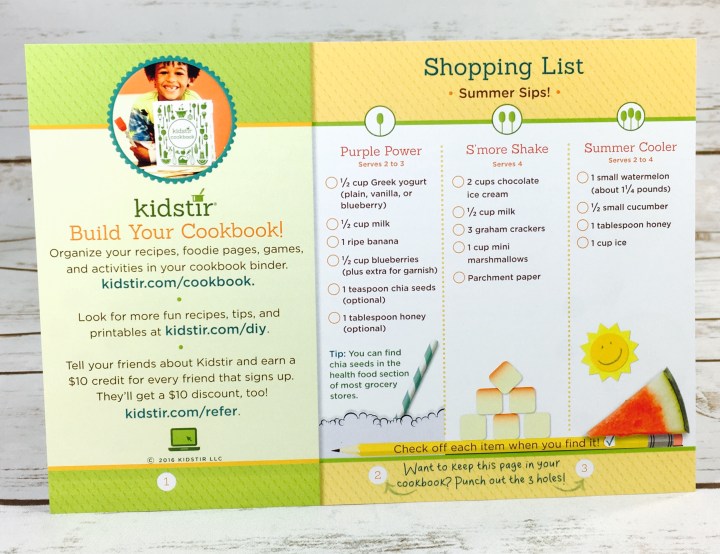 The back of the info card has a shopping list. Let you child check items off of their list while at the grocery store and they will feel very important!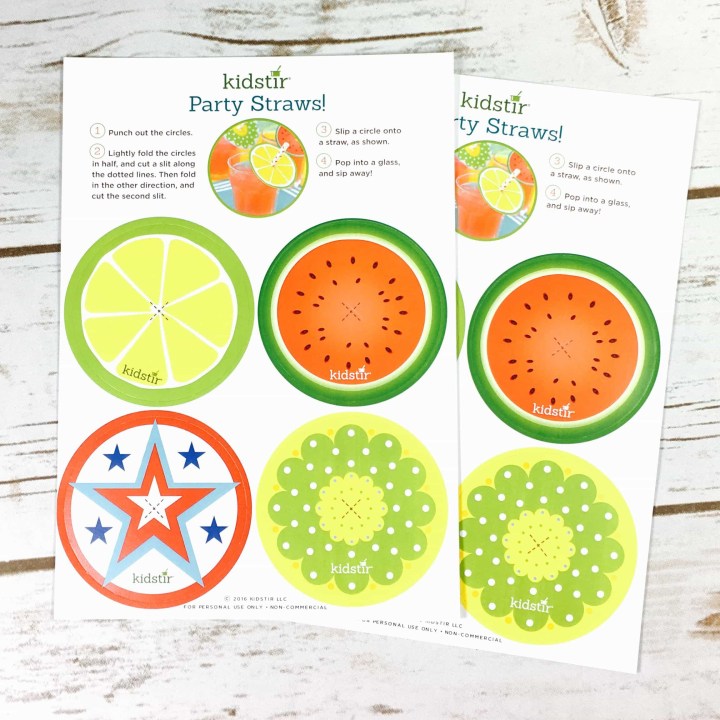 I received some straw toppers make out of sturdy card stock.
One of the featured tools was an ice cream scoop, which was sturdy and worked well.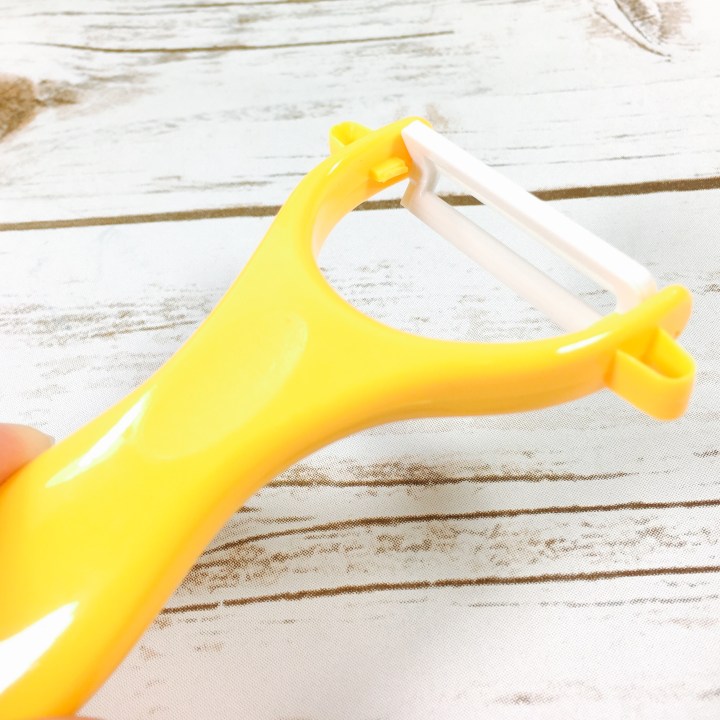 The other gadget was a mini vegetable peeler. I thought this was plastic but it said that it has a ceramic blade. I was about to peel a cucumber when I remembered I had it and it was extremely effective at peeling. I was surprised that it worked so well – remind your child to be safe while using this!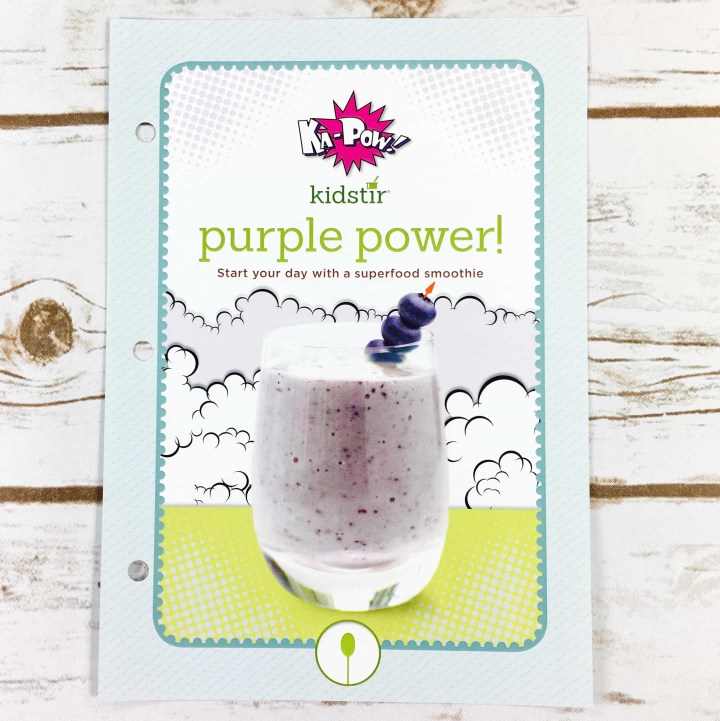 The recipes were already punched with holes and had a lot of information on their pages. I decided to make Purple Power. Notice the single spoon on the bottom of the card – this is the easiest of the three recipes.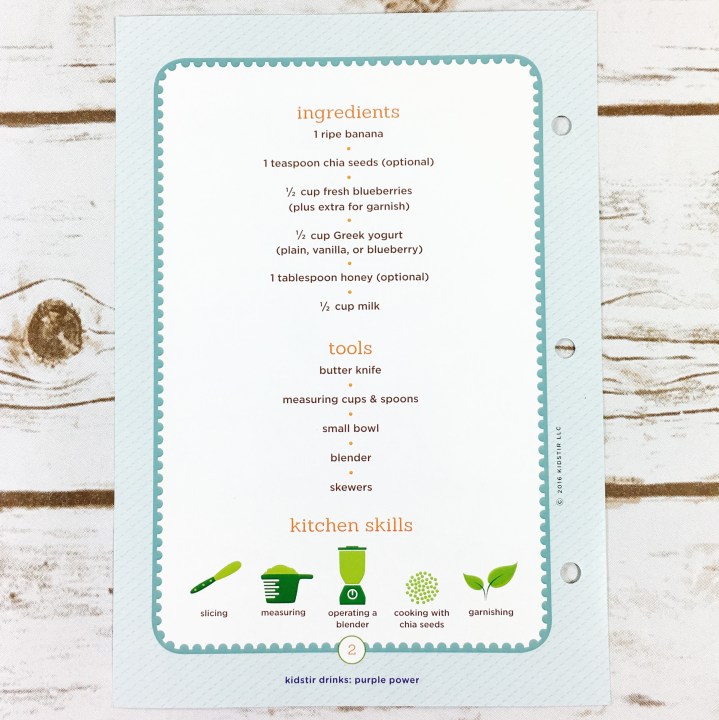 The back side of the card listed the ingredients and tools needed, plus showed which kitchen skills would be used.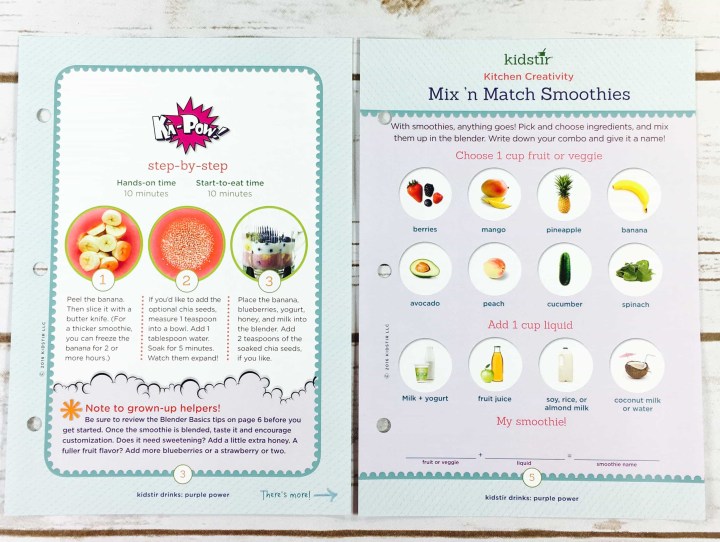 The recipes had step-by-step instructions and mix-and-match suggestions.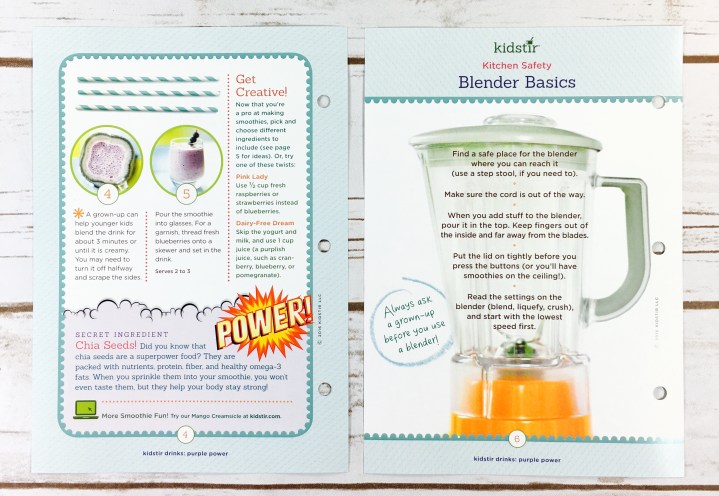 There was some additional info on superfoods such as chia and safety info on using a blender.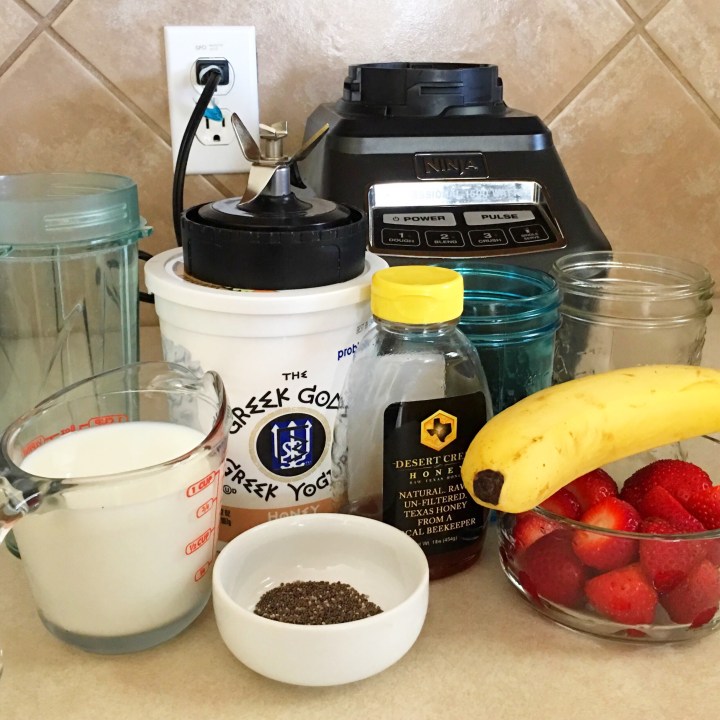 I assembled the ingredients.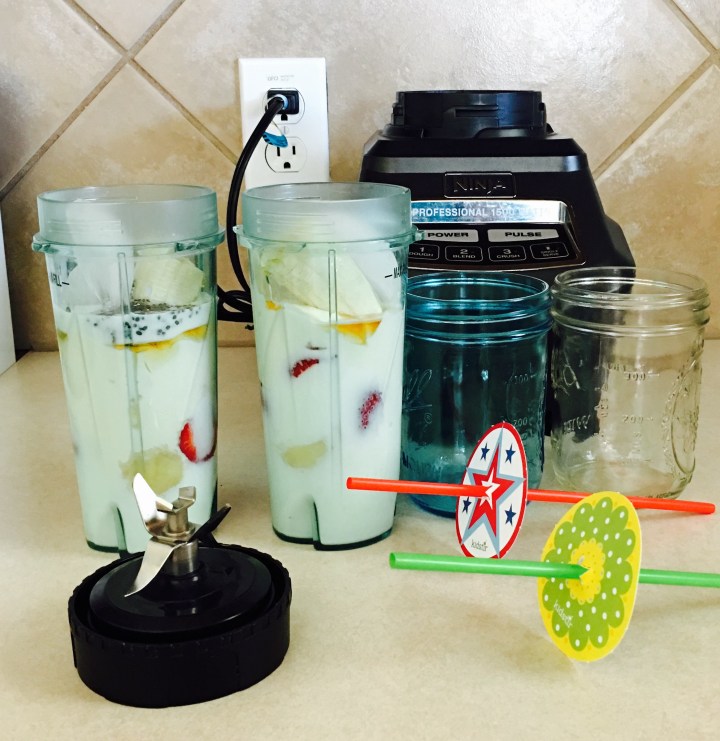 I made a rookie mistake – I assumed the recipe was for one person but it turns out it was supposed to serve 2-3. I made two smoothies – one with chia seeds for me and one for my daughter without.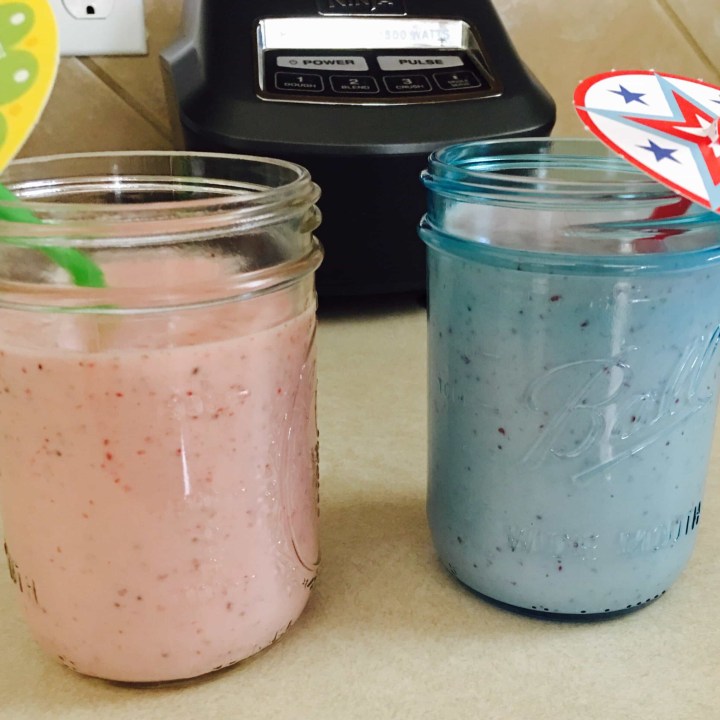 Success! We used the toppers to add some flare to our smoothies.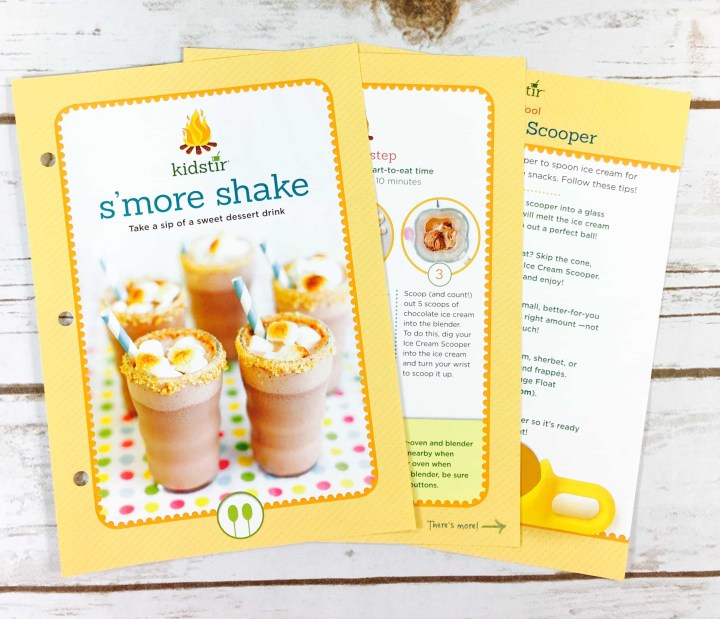 We also received a set of recipes for making S'mores Shakes using the ice cream scoop…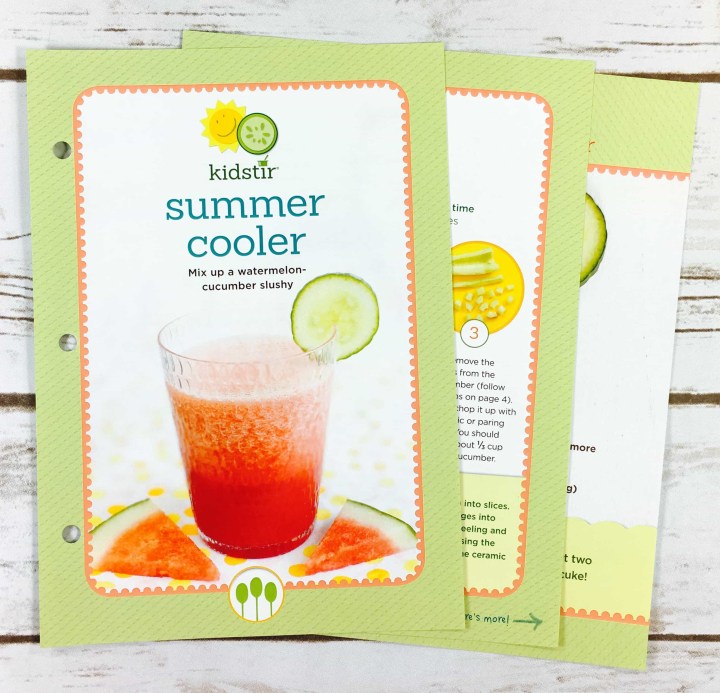 …and a Summer Cooler using the peeler. My daughter declined the cucumber recipe, so I plan on making it when she's not looking and see if I can get her to consume some cucumber.
I was very pleased with my first KidStir! I teach preschool students and every Friday we make a kid friendly snack which incorporates language as well as measuring, mixing, etc. I plan on using some of the tips, techniques, and tools, along with the recipes, with my students. I like that the box focuses not only on technique but on nutrition and is adaptable for those with food allergies. The recipes are clear and concise and I even learned a new trick or two!
Have you cooked with KidStir? Which sipper would you choose this month?