Mommy Mailbox is a women's lifestyle subscription box with 4-6 surprise items.
Each monthly Mommy Mailbox edition has been curated by a different guest blogger – this month it was curated by Lisa Fitch.
DEAL: Take $5 off the first box with a month-to-month subscription Use coupon code HELLO5.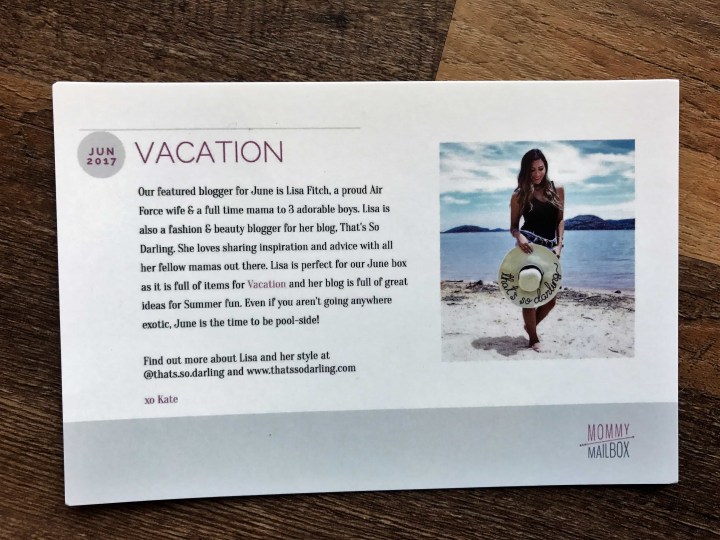 "Our featured blogger for June is Lisa Fitch, a proud Air Force wife & full time mama to 3 adorable boys. Lisa is also a fashion & beauty blogger for her blog. That's So Darling. She loves sharing inspiration and advice with all her fellow mamas out there. Lisa is perfect for our June box as it is full of items for Vacation and her blog is full of great ideas for Summer fun. Even if you aren't going anywhere exotic, June is the time to be pool-side!"
You can find Lisa's blog at www.thatssodarling.com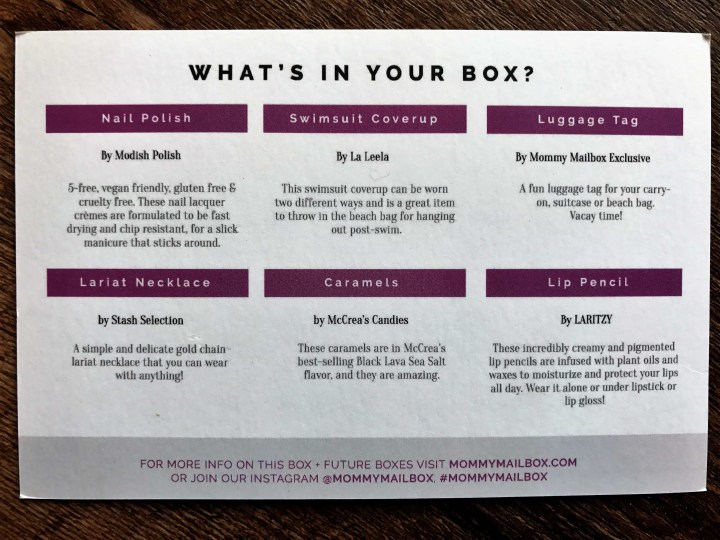 The information card gives bite-sized details on each item in the box!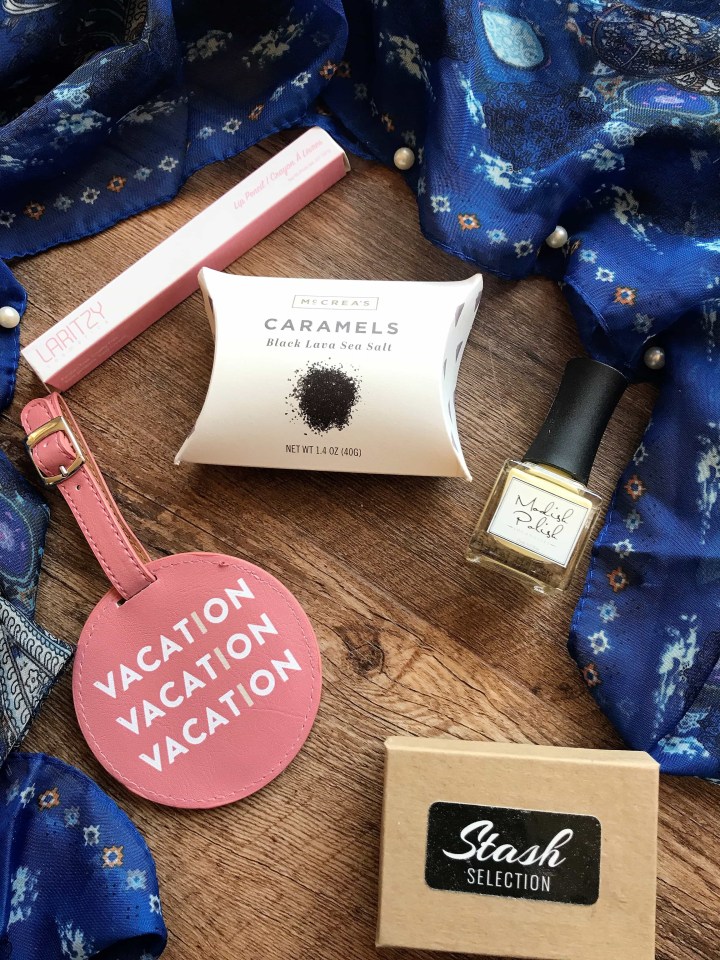 Our box had 5 full-size goodies in it. Each Mommy Mailbox subscription box promises 4-6 items for $33.95. But, the retail value will be 2 to 3 times the price of the box! Cha-ching. And, shipping is free within the U.S.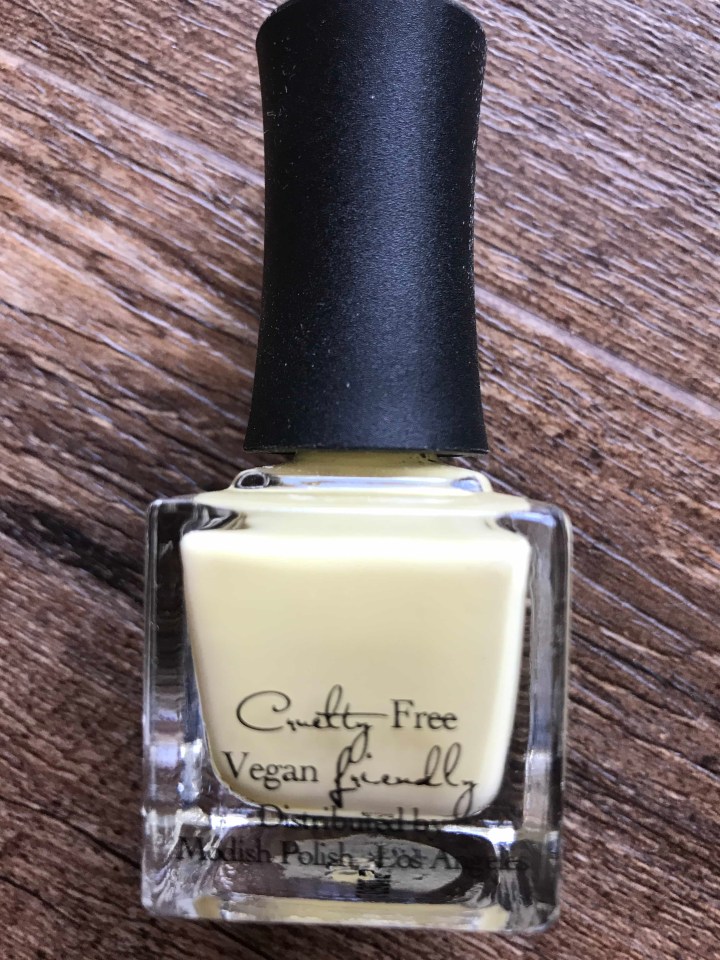 Nail Polish by Modish Polish ($12) – This creamy yellow nail polish is called Malibu Sunrise. It is a perfect pastel yellow, not overpowering, just a pretty little pop of color.
"5-free, vegan friendly, gluten free & cruelty free. These nail lacquer cremes are formulated to be fast drying and chip resistant, for a slick manicure that sticks around."
Swimsuit Coverup by La Leela – "This swimsuit coverup can be worn two different ways and is a great item to throw in the beach bag for bringing out post swim."
Cause, yes, I need to cover up… Whew. I left my beach body somewhere along the lines of 20 years ago. But, I digress. This is a nice cover with enough pattern to be pretty and sheer enough to be light weight and not weigh you down. It might even be pretty over a solid colored maxi dress.
Luggage Tag (a Mommy Mailbox Exclusive) – "A fun luggage tag for your carry on, suitcase or beach bag. Vacay time!"
Or not. Hold on. Let me pout a minute…
Okay. Not going on vacation anytime soon unless you count Walmart without the kids, but this ain't a bad little luggage tag. Pink, so easy to spot at baggage claim and it feels pretty sturdy.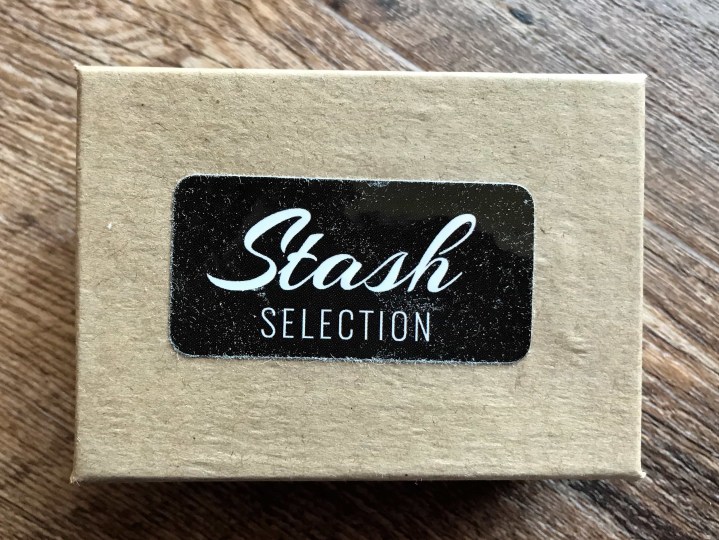 Lariat Necklace by Stash Collection ($12.95) – "A simple and delicate gold chain lariat necklace that you can wear with anything!"
This is way too cute!!! I like that it is so simple. You can wear it with jeans and a t-shirt or with a formal dress. It matches everything!
This little card told us more about Stash and even had a coupon code for 10% off of your first order (on the back).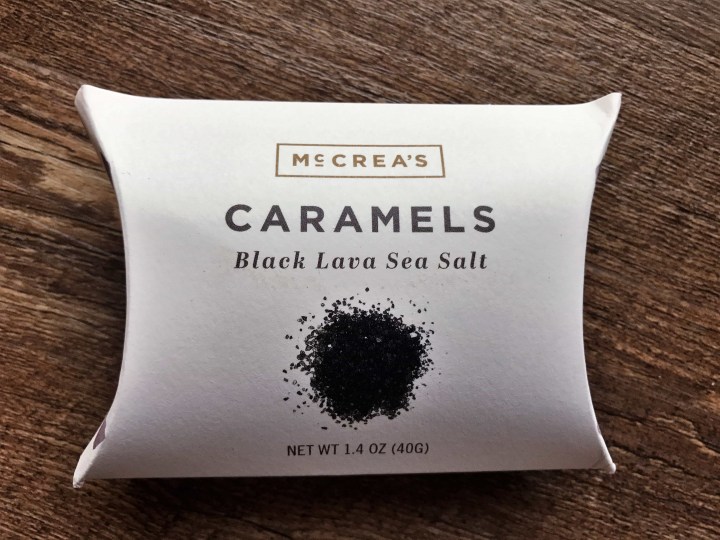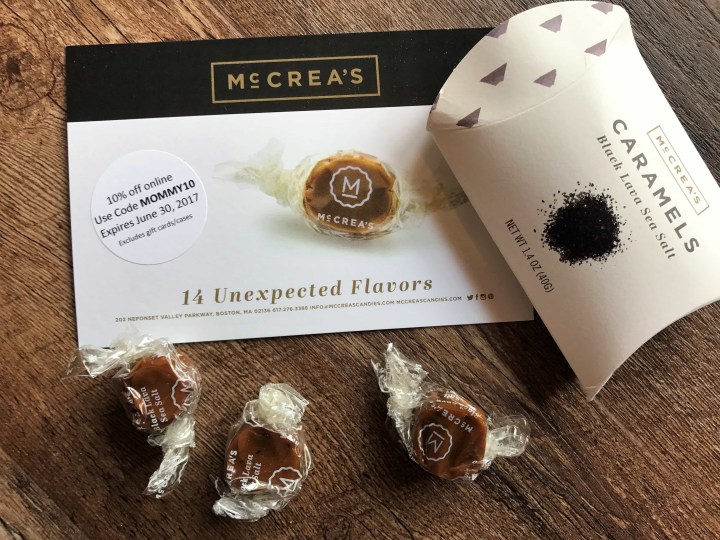 Caramels by McCrea's Candies ($3.95) – "These caramels are in McCrea's best-selling Black Lava Sea Salt flavor, and they are amazing."
Yummy. Creamy and sweet with a just a hint of the salt, these are perfect for satisfying a sweet craving without going overboard.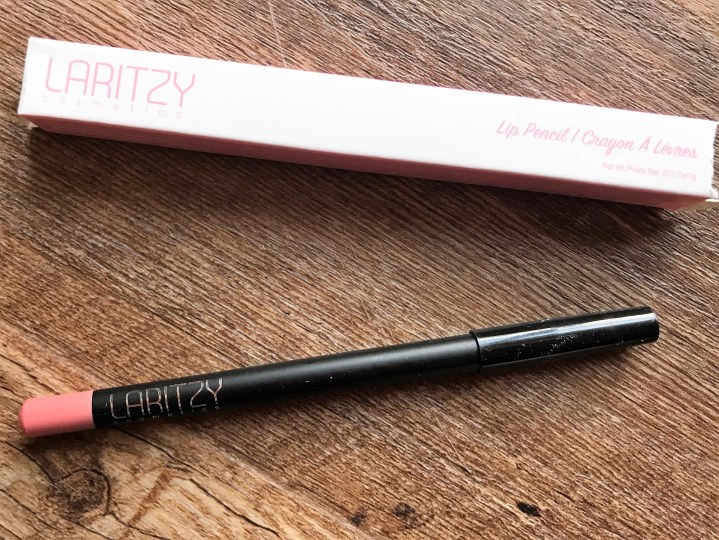 Lip Pencil by LARITZY ($18) – "These incredibly creamy pigmented lip pencils are infused with plant oils and waxes to moisturize and protect your lips all day. Wear it alone or under lipstick or lipgloss."
I like that this is a just barely there bit of color. I usually just wear lipgloss and this was a nice light addition under it for just a hint of color.
Mommy Mailbox has hit on a genius idea for keeping there subscription boxes new and fresh with the monthly guest curation by different bloggers. I think the Lariat Necklace by Stash was my favorite item in this month's box. The simplicity of it is definitely my style.
What do you think of Mommy Mailbox for this month?!